BEST METAL
The Best Metal on Bandcamp: May 2023
By Brad Sanders · May 31, 2023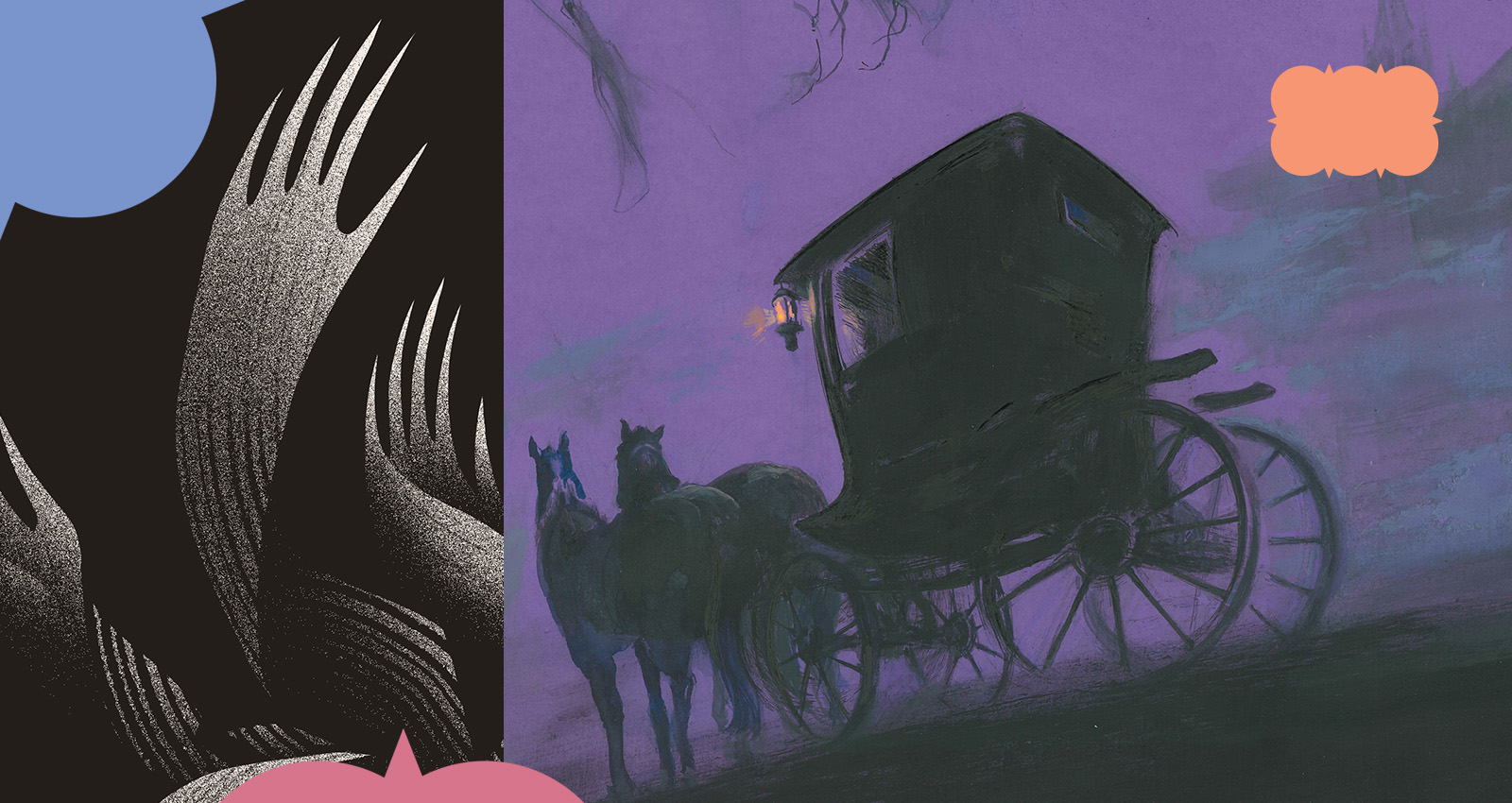 This month's best metal on Bandcamp includes epic power metal from Greece, avant-garde black metal from Oregon, emotive hardcore from Florida, and much more.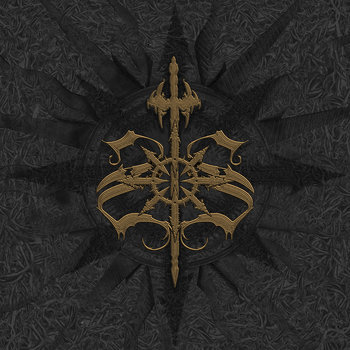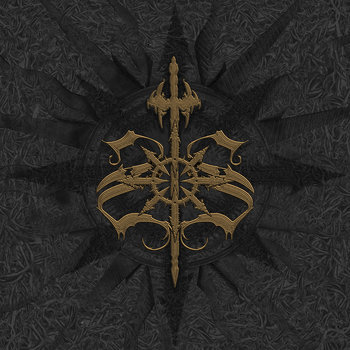 Merch for this release:
Compact Disc (CD), Vinyl, Vinyl LP, T-Shirt/Shirt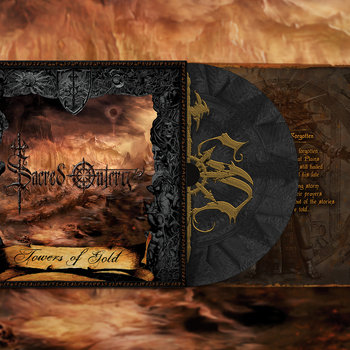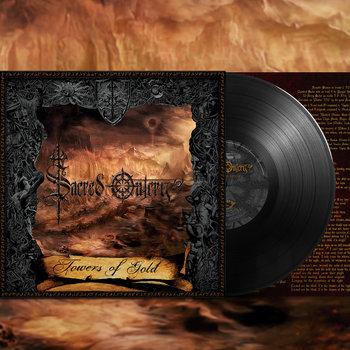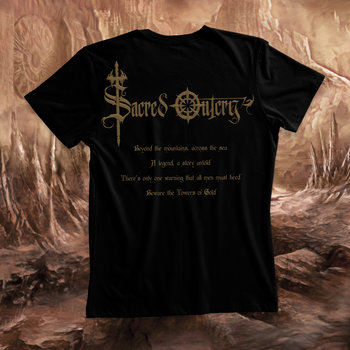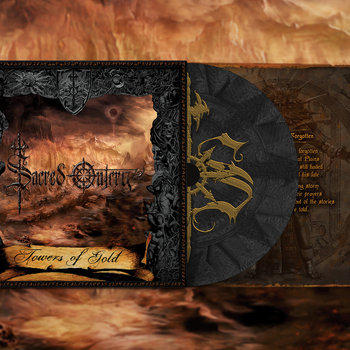 The first Sacred Outcry album, 2020's Damned for All Time, was a debut nearly two decades in the making. The Greek power metal band returned from a lengthy hiatus in 2015 to finally record the definitive versions of the songs they had demoed years before, tapping Beast in Black frontman Yannis Papadopoulos to sing. Damned for All Time rules, but its follow-up Towers of Gold tops it in every conceivable way. Papadopoulos has been replaced by Daniel Heiman, the golden-voiced Swede best known for his work with Lost Horizon in the early 2000s. Heiman is an upgrade, but he's not the only reason Towers of Gold is a modern power metal masterpiece. Bassist, primary songwriter, and sole founding member George Apalodimas challenged himself to write the kind of album he would have obsessed over as a young man—one that reveals more of itself with each listen, even after hundreds of spins.
Towers of Gold is rich with musical information: stately riffs, grandiose melodies, rich textures, dramatic performances, sly Easter eggs and references. Foundational influences like Warlord and Blind Guardian are quickly apparent, but repeat listens offer up nods to everything from classic King Diamond to late-era Iron Maiden to the prog-power majesty of Symphony X. Crucially, the sum of influences never sounds like anything but Sacred Outcry themselves, confident in their own powers and brimming with might and magic. Towers of Gold is a concept album about a group of adventurers seeking the titular towers of legend, and Apalodimas has included a novella's worth of extra storytelling in the booklet to supplement the high fantasy tale he weaves in the lyrics. The story is just one more element that rewards fanatical attention. Apalodimas wanted to captivate his audience the way his heroes once captivated him. In doing so, he's made one of the finest power metal albums of the 21st century.
It would be easy for the music that Vivian Tylinska makes as Victory Over the Sun to veer into academic abstruseness. Her albums have often been staging grounds for bold formal experiments. Most recently, on 2021's Nowherer, Tylinska re-fretted her own guitars, setting them up with microtonal tuning systems that can sound alien, even harsh, to an ear trained on Western music. In a lesser artist's hands, Victory Over the Sun's black metal might feel didactic—a hypothesis presented and proven by its own existence. Thank goodness that's not Tylinska's game. Dance You Monster to My Soft Song! is her fourth album, and while accessible is probably a bridge too far, it's certainly the most approachable one she's made yet. It's also her best. "Thorn Woos the Wound," the album's 16-minute opener, is as labyrinthine as anything she's written, but it's anchored by a handful of insistent musical ideas that function as strange little hooks. She follows that with the four-minute "WHEEL," which sounds like Tylinska's clattering, noisy take on a pop song. "The Gold of Having Nothing" makes the album's jazz influence explicit by adding sax, trumpet, and violin, while "Madeline Becoming Judy" injects a heavy dose of Tylinska's signature stop-start dynamics into its massive, post-rock-like sweep. You'll want to process it intellectually, but if the album title is any indication, Tylinska wants you to feel it instinctually first. Heed its command, you monster, and dance!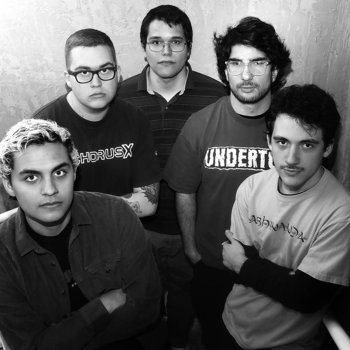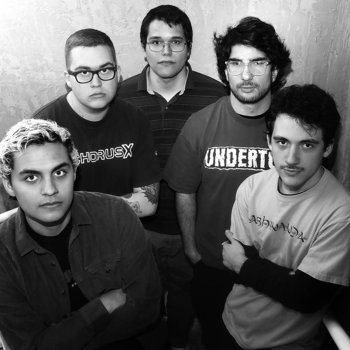 The first guitar solo on Envision's The Gods That Built Tomorrow comes about 90 seconds into album opener "Dawn of a New Age," only to vanish a few seconds later into the haze of feedback that brings back the song's tough-as-nails main riff. Guitar solos in hardcore aren't unheard of, but there was something about this one that perked my ears up the first time I heard the record. It was forthright, melodic, and definitively heavy metal. When the next song, "Advent," introduced a little two-note lead that sounded like Queensrÿche's "Jet City Woman," I was sold. For the most part, Envision play an especially metallic version of heart-on-sleeve, emotive hardcore. They should connect with fans of Have Heart and Touché Amoré, or among newer bands, One Step Closer and Anxious. Their innovation is the shredding solos and twin guitar harmonies they include in most songs, which bear the marks of the Gothenburg melodic death metal albums they've so clearly studied. Melodeath and hardcore have been combined before, in the early 2000s American metalcore scene. What Envision does feels a world away from the likes of Killswitch Engage and As I Lay Dying. The Gods That Built Tomorrow is emotionally gripping, soul-baring hardcore that happens to have a couple of budding guitar gods ripping leads all over it. It's my most pleasant surprise of the year.
Merch for this release:
Vinyl LP, Compact Disc (CD), T-Shirt/Shirt, Cassette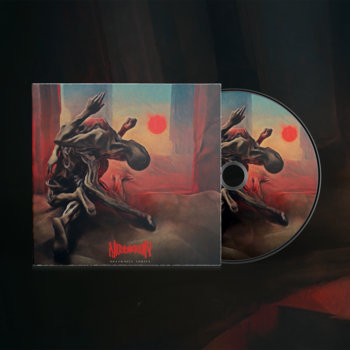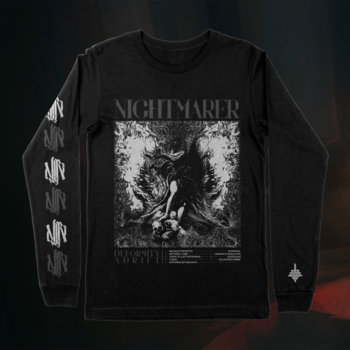 There's an inky, all-consuming darkness at the heart of Deformity Adrift, the second album by the international death metal collective Nightmarer. Squint into it and it just gets blacker. Guitarists Simon Hawemann and Keith Merrow have a twisted interplay that tends toward dissonance and technicality; given their histories with progged-out weirdos like War from a Harlots Mouth and Alluvial, that makes sense. But it's the bleak, industrial-tinged atmosphere that makes Deformity Adrift work so well. The ever-charismatic John Collett is the perfect vocalist for this material, and he embodies an array of tortured, tragic characters with larynx-flaying aplomb. His voice glides from growl to shriek to bellow as he invites us to gaze into the void and be cleansed. Stare at your peril.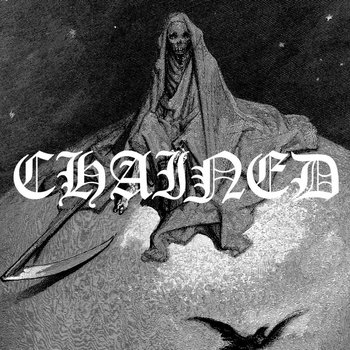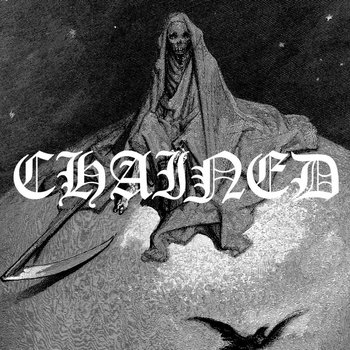 Merch for this release:
2 x Vinyl LP, Button/Pin/Patch, Poster/Print, , T-Shirt/Shirt, Cassette, Compact Disc (CD)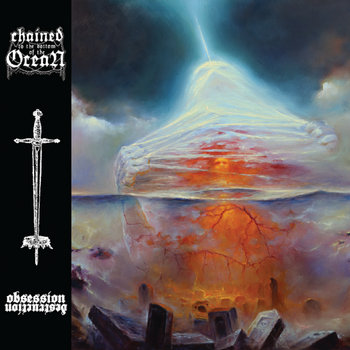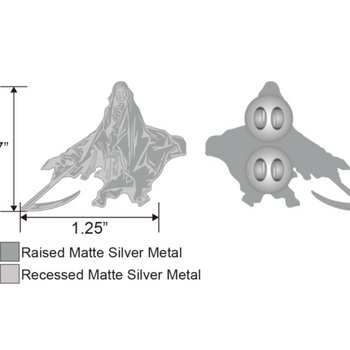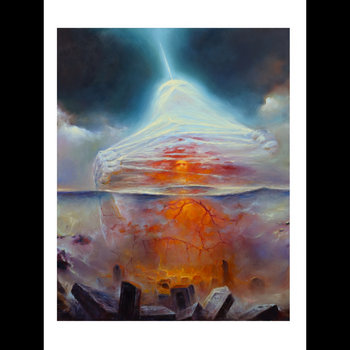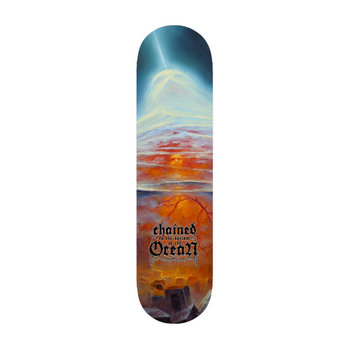 Chained to the Bottom of the Ocean are named for a Thou song. The homage to the great New Orleans band doesn't stop there. Chained also favor DIY-style gigs and semi-inscrutable release strategies, and their music sits at a similar sludgy frequency. They even covered a Thou live favorite for the Heavier Than Thou tribute comp, though the song they chose was originally written by Fleetwood Mac. As with Thou, proper Chained albums are rare events. Obsession Destruction is just their second LP in a discography full of EPs, and it feels every bit the part, clocking in at a walloping 67 minutes. And yes, it sounds a bit like Thou, though only one specific iteration of Thou—namely, the one that once stacked monolithic doom hymns like pyres against the sky on albums like Tyrant and Peasant. Obsession Destruction is punishingly heavy and unremittingly bleak. Its swampy guitars, stomping drums, and paint-stripping vocals all march in single-minded lockstep toward a grim conclusion on every song. If the album is a little less interesting than some of the genre experiments that Thou have undertaken lately, it at least fills the gap left by the fact that they're probably never going to make Tyrant Part 2.
Merch for this release:
Cassette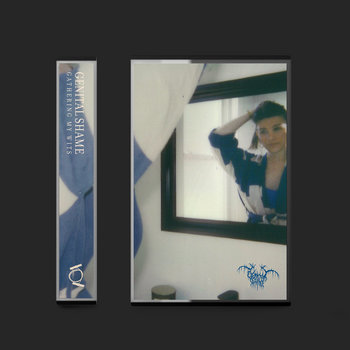 Erin Dawson calls herself "the trans Fenriz." (Actually, she claims Rolling Stone called her that, but I'm having trouble tracking down a paper trail.) That's a very funny but not totally insane comparison. There's a raw, experiential instinctiveness to the black metal she makes as Genital Shame that honors Darkthrone's blueprint, even as it deliberately queers it and ultimately moves beyond it. Her second EP, Gathering My Wits, knows its way around a clanging, dissonant black metal riff and a warped blastbeat pattern. Dawson uses those elements not as an end unto themselves but as an access point to a bigger constellation of musical ideas she's interested in exploring, from the hypnotic clean guitar breakdown of "Gay Bar Bleach" to the sound collage–like cacophony she builds on the title track. Gathering My Wits as a complete piece feels exploratory, in the best way possible. It's the sound of a true artist finding herself in the music she's making and offering us a glimpse of that process.
Merch for this release:
Vinyl LP, Compact Disc (CD), Cassette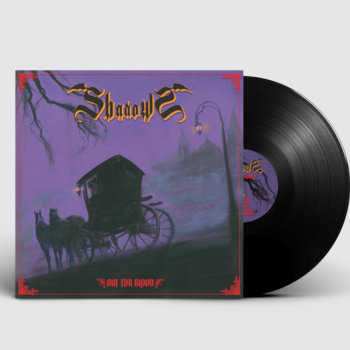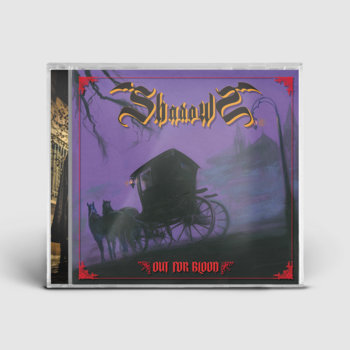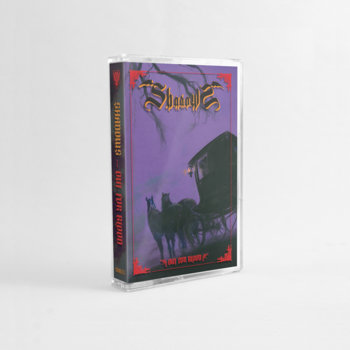 Chile's Shadows play an old-school-worshiping form of metal that's refreshingly agnostic about subgenre. Out for Blood, the band's exuberant debut, is a heady mélange made from everything that had happened in heavy metal by 1984. "HEAVY METAL IS THE LAW AND ONLY DEATH IS REAL," screams the promo text, in what might be the first-ever dual reference to Helloween and Hellhammer. Add to those names the names of Mercyful Fate, Judas Priest, Venom, Bathory, Satan, Bulldozer—if it's old, it's here, draped in a thick cloak of haunted-house atmosphere. Before Ghost became an arena rock band, a lot of heshers hoped they would end up sounding like Out for Blood. It's rough around the edges and a little dopey, but it also boasts an undeniable elemental power that can only come from a true love of this music.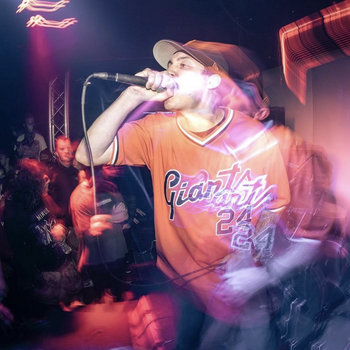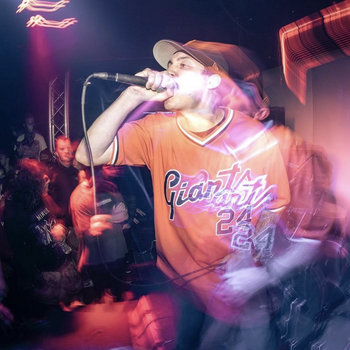 Merch for this release:
Vinyl LP, Compact Disc (CD), Cassette, T-Shirt/Shirt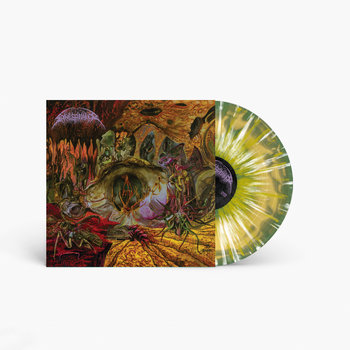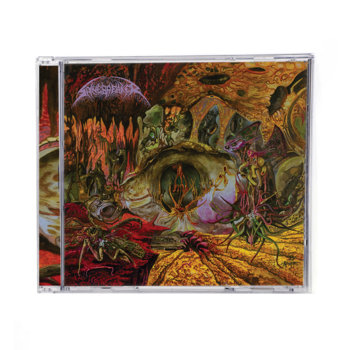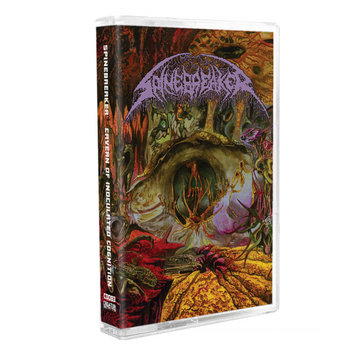 Gulch broke up last year, much to the chagrin of metallic hardcore lovers everywhere. Observant death metal fans weren't all that mad about it; there was a good chance it would mean the return of Spinebreaker, the band Cole Kakimoto and Elliot Morrow put on hold when they started Gulch. It's been seven years since the San Jose cult favorites released their lone full-length, Ice Grave, but the crushing Cavern of Inoculated Cognition breaks that long silence. Kakimoto and Morrow's riffs are sharp as ever, and their sun-scorched sound hasn't lost an ounce of its potency. On songs like "Bone Riddling Necrosis" and "Spectral Forge," Spinebreaker live up to their name, delivering riff after riff of Bane-crippling-Batman heaviness. Here's hoping they never go on hiatus again.