BEST METAL
The Best Metal on Bandcamp: May 2022
By Brad Sanders · June 02, 2022
The best metal on Bandcamp this month includes a black metal meditation on Appalachian history, a 10-ton anvil of bludgeoning death metal, an auspicious Finnish trad metal debut, and much more.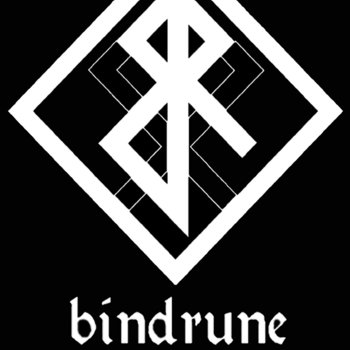 .
00:10 / 00:58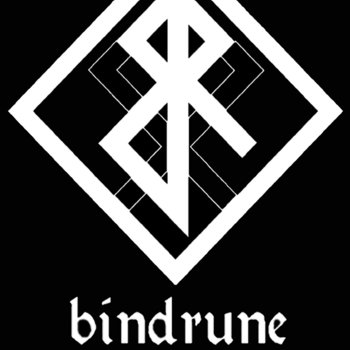 Merch for this release:
Vinyl LP
On Nechochwen's fourth full-length, the West Virginia black metal duo use the bloody history of their home state to cast an eye toward its uncertain future. Kanawha Black refers to a type of flint found in archaeological digs throughout Appalachia, but for Nechochwen founder Aaron Carey, it's also an etymological nod to the black cloud that seems to hover over the place he calls home. Carey's Shawnee and Lenape heritage has always been a key to understanding his music, and in the chert rock the Native people of his region used to make arrowheads, he found a quietly powerful image to serve as a jumping-off point for the album. His perceptiveness and passion for local history penetrate each of Kanawha Black's stirring songs, from the generations-spanning title track to the Tecumseh-quoting "Across the Divide." Musically, the album feels like the full realization of Nechochwen's career-long quest to marry progressive, melodic black metal with classical guitar and indigenous folk music. It feels like the heaviest Nechochwen album to date, partly because its quieter moments are so seamlessly integrated. Carey and his longtime collaborator Andrew D'Cagna (also of Ironflame and Icarus Witch) also chose to incorporate more traditional heavy metal than they ever have on a Nechochwen album, and the resulting anthemic feel echoes Hellenic classics like Rotting Christ's Triarchy of the Lost Lovers and Varathron's His Majesty at the Swamp. Nechochwen have built a deep, varied discography over the past 15 years. Kanawha Black is their finest album yet, and easily the best point of entry for newcomers.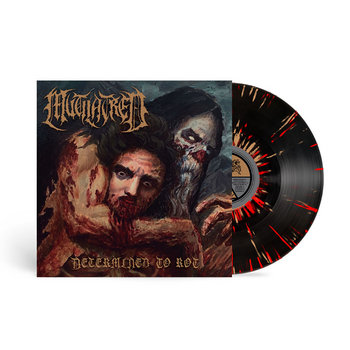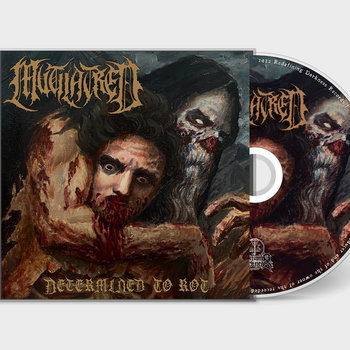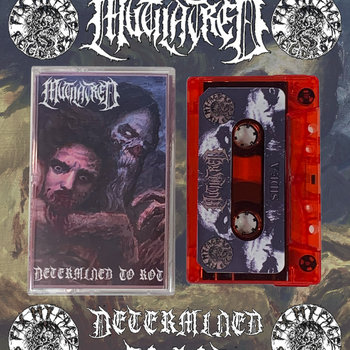 .
00:10 / 00:58
Merch for this release:
Vinyl LP, Compact Disc (CD), Cassette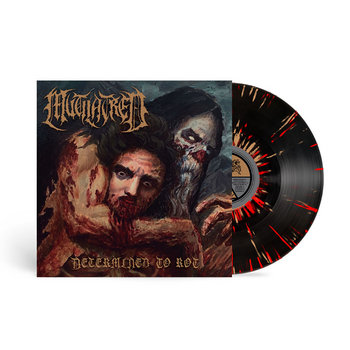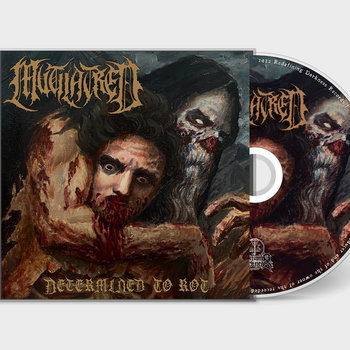 Ohio has emerged as an epicenter for brutal death metal over the past several years, as bands like Sanguisugabogg and 200 Stab Wounds have lumbered across stages and Instagram feeds all over the world. Toledo's Mutilatred served as early forefathers of that scene, forming in 2014 and releasing a debut album, Dissecting Your Future, a year later. Now, they're finally back with a sophomore LP that sets a new bar for Ohio death metal. Determined to Rot is a relentless riff machine, a freight train of skull-crushing brutality that's dead serious about its own heaviness but mercifully tongue-in-cheek about everything else. Frontman Patrick McDonagh's lyrics dabble in point-blank social commentary ("Everyone's Doing Shitty") and self-aware stupidity ("Shitted [Out]"), but they're all in service of the album's bludgeoning vibes. Somewhat surprisingly, Determined to Rot also has a sly experimental streak, with hisses of industrial noise and pitch-shifted samples bridging the songs and, at times, taking them over entirely. Mutilatred utilize these parts with discretion, ensuring they always support the sturdy death metal framework. The rising stars in Undeath recently took to Instagram to call Mutilatred "your favorite band's favorite band." Determined to Rot has the goods to make them a lot more than that.
Merch for this release:
Cassette, Button/Pin/Patch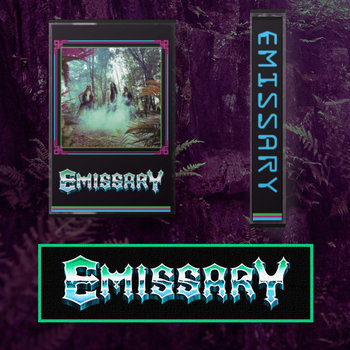 On the cover of the self-titled debut by Helsinki's Emissary, our heroes stand in a forest, surrounded by a plume of green mist. In the band's gloriously goofy lore, these three have been brought together to serve as Guardians of the Seal, a patch they've placed over a "gap in the terrestrial soundscape" with the power of their heavy metal. An alternative reading is that they've been deposited in that Finnish forest by a time machine. Emissary sounds like it's been sitting on a buried master tape since 1986, waiting to be unleashed. These Finns were the right people to unleash it. Drummer Joel used to play with the shredding epic metallers in Chevalier, and guitarist Dimi Pontiac fronts the rowdy speed metal band Ranger. The music they make with bassist/vocalist Iiro is less fixated on speed and more enamored with melody. Songs like "Corrupt Champion" and "The Attunement" recall early U.S. power metal bands like Jag Panzer and Helstar, and there's more than a little Iron Maiden in their galloping rhythms and soaring vocal lines. Some King Diamond-isms even poke through, in the form of discursive song structures and theatrical vocal role-play. It's all done with a deep love for the warts-and-all heavy metal of old, and it's brought to life with the same spirit that those pioneering bands possessed. Keep guarding that seal, boys.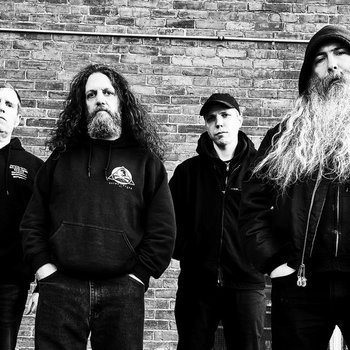 .
00:10 / 00:58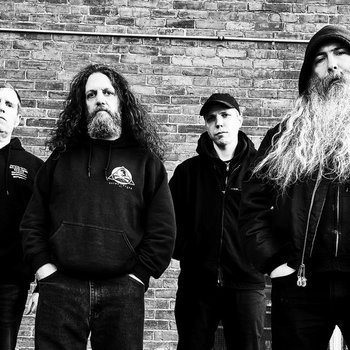 Merch for this release:
Vinyl LP
When the World Dies is Come to Grief's debut album, but that requires a little explanatory context. Guitarist Terry Savastano and drummer Chuck Conlon were members of Grief, the Boston band that started in the early '90s and helped define the nascent sludge metal sound with their first album, 1994's Come to Grief. Grief called it quits in 2001, and when Savastano got the itch to write more nihilistic, detuned doom metal, most of his former bandmates weren't interested in being involved. Out of respect for their wishes, he formed Come to Grief as a spin-off band in 2014 and soon started releasing a steady drip of singles and EPs. Now, eight years later, that band's first full-length dose of misery is here. It's been a long journey since the final Grief album, 2000's …and Man Will Become the Hunted, but When the World Dies proves it was well worth the wait. It's every bit as nasty, downtrodden, and pissed-off as any Grief album, and the performances sound tighter and more locked-in than Grief's ever did. Savastano and Conlon are joined by Jonathan Hébert on guitar and vocals and Randy Larsen on bass. (Larsen has since been replaced by Portland, Maine local legend Jon Morse.) The band clearly shares an impeccable chemistry, and a meaty production job by Converge's Kurt Ballou helps bring their fanatical negativity into focus. If When the World Dies was a Grief album, it might be the best one. Instead, it's something even more precious—the work of a steady, active band, who we'll hopefully get to enjoy for many years to come.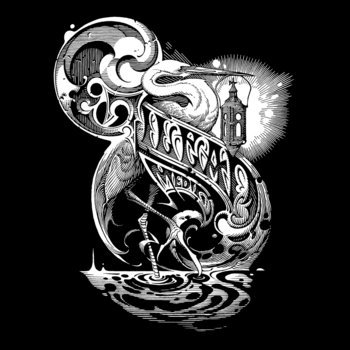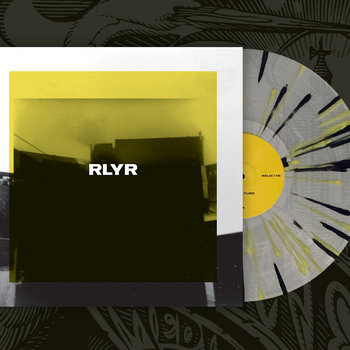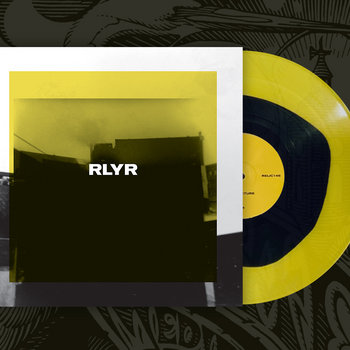 .
00:10 / 00:58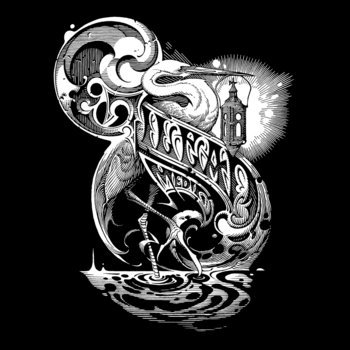 Merch for this release:
Vinyl LP, Cassette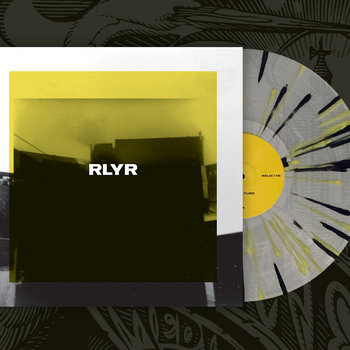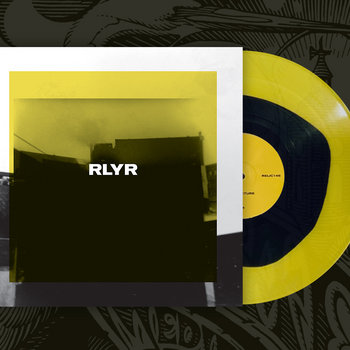 As a member of both Pelican and RLYR, Trevor Shelley de Brauw has shaped the sound of instrumental rock music as much as anyone over the past two decades. While Pelican has always been rooted in the interplay between de Brauw and another guitarist, he's the lone axeman in RLYR, whose self-titled third LP is the latest sterling example of his inimitable style. The single-guitar lineup means the appeal is in hearing how de Brauw works off of drummer Steven Hess (Locrian) and bassist Colin DeKuiper (ex-Russian Circles)—both brilliant players in their own right. The essential freedom at the heart of the trio's compositions means they frequently dip into strange time signatures and spin off into thrilling musical digressions. They can be tight and focused, as on stealth title track "Real Air," or sweep up sounds and textures like a Katamari Damacy ball, as on the stunning 15-minute closer, "Codeine Horse." Whatever route their songs take, RLYR are consistently up for the challenge of making thoughtful, emotionally resonant music that truly feels like it can go anywhere.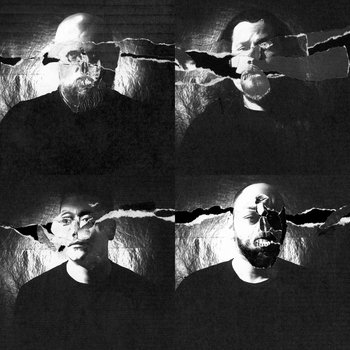 .
00:10 / 00:58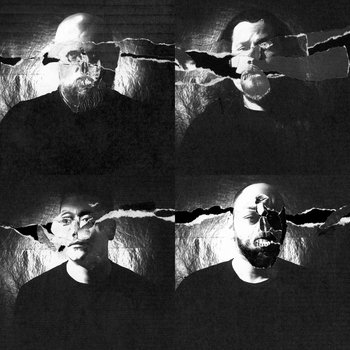 In 2020, Cavernlight released a cover of Songs: Ohia's "The Black Crow." That was indicative not only of the Wisconsin doom band's excellent taste, but also their refreshingly broad definition of heavy music. They bring that wide-ranging musical curiosity to As I Cast Ruin Upon the Lens That Reveals My Every Flaw, an album that traces the edges of metal's darkest, most depressive subgenres while borrowing freely from post-punk, electronic music, industrial noise, and spoken word. There's not much reprieve from Cavernlight's all-consuming brand of darkness; this is a record that gazes into the void and makes the void flinch. It's a harrowing listen, and catharsis is elusive. But when you need a good wallow, as we all sometimes do, you'd be hard-pressed to find a better companion piece.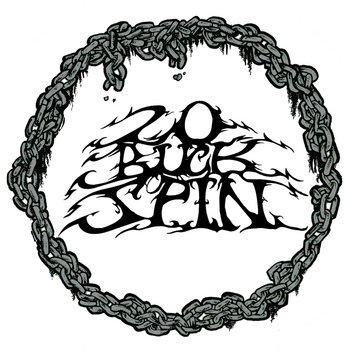 .
00:10 / 00:58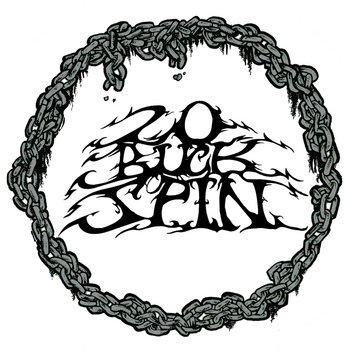 Merch for this release:
Vinyl LP, Compact Disc (CD), Cassette
Tzompantli is a death/doom project led by Brian Ortiz, performing pseudonymously as Huey Itztekwanotl o))). Ortiz also plays in the hardcore-infused death metal outfit Xibalba, which should make a lot of sense once you listen to Tlazcaltiliztli, Tzompantli's first full-length. The album is dedicated to the Native peoples of the American continents, and as an indigenous Xicano from Southern California, Ortiz puts his whole heart into that dedication. He conjures the pre-colonial past with traditional Native instrumentation, which he utilizes for eerie, ritualistic interludes. Outside of those passages, though, his identity as a hardcore dude shines through. Tlazcaltiliztli is a nasty, stomping metallic hardcore record in atmospheric death/doom's clothing. The liner notes contain plenty of fascinating Mesoamerican history, but there's nothing intellectual about Ortiz's crunching low-string riffs punching a hole in your chest. Tlazcaltiliztli rises to meet the evils of colonization with the appropriate level of sonic violence.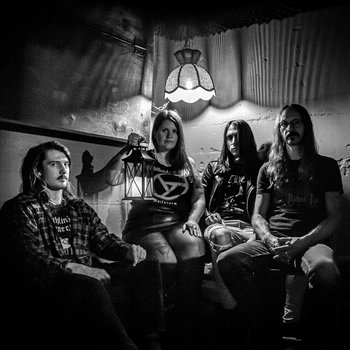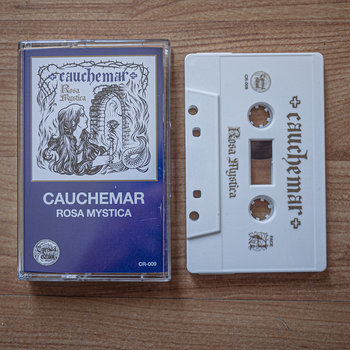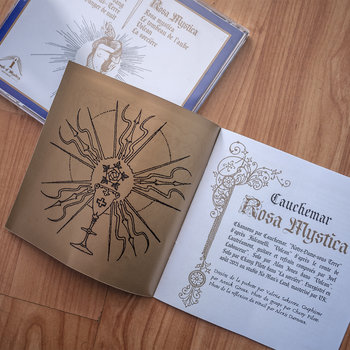 .
00:10 / 00:58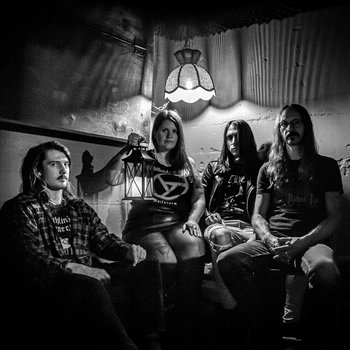 Merch for this release:
Cassette, Compact Disc (CD), Vinyl LP, T-Shirt/Shirt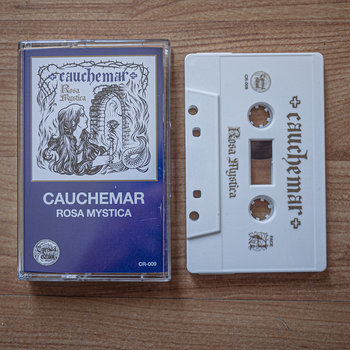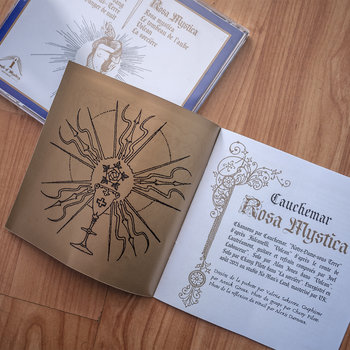 Back in the early '80s, doom didn't yet exist as a distinct subgenre of metal. The genre's top-billed acts were chasing speed, and bands like Witchfinder General and Pagan Altar stuck out for playing their Black Sabbath-inspired at a relative plod. That brief moment in music history, when doom was just beginning to distinguish itself from traditional heavy metal, was a formative influence on Québec's Cauchemar. On their arcane third album, Rosa Mystica, the band builds a stately castle out of midtempo Iommi riffs, groove-drenched drum fills, haunting church organ, and Annick Giroux's deep, commanding voice. She fills the middle of the mix the same way Messiah Marcolin once did, if the former Candlemass bellower had been singing in French. Cauchemar have always paid special attention to the atmosphere you can create with the warmth of analog equipment, and Rosa Mystica hits with the same full-bodied power of Master of Reality and Vol. 4.