BEST METAL
The Best Metal on Bandcamp: March 2022
By Brad Sanders · March 28, 2022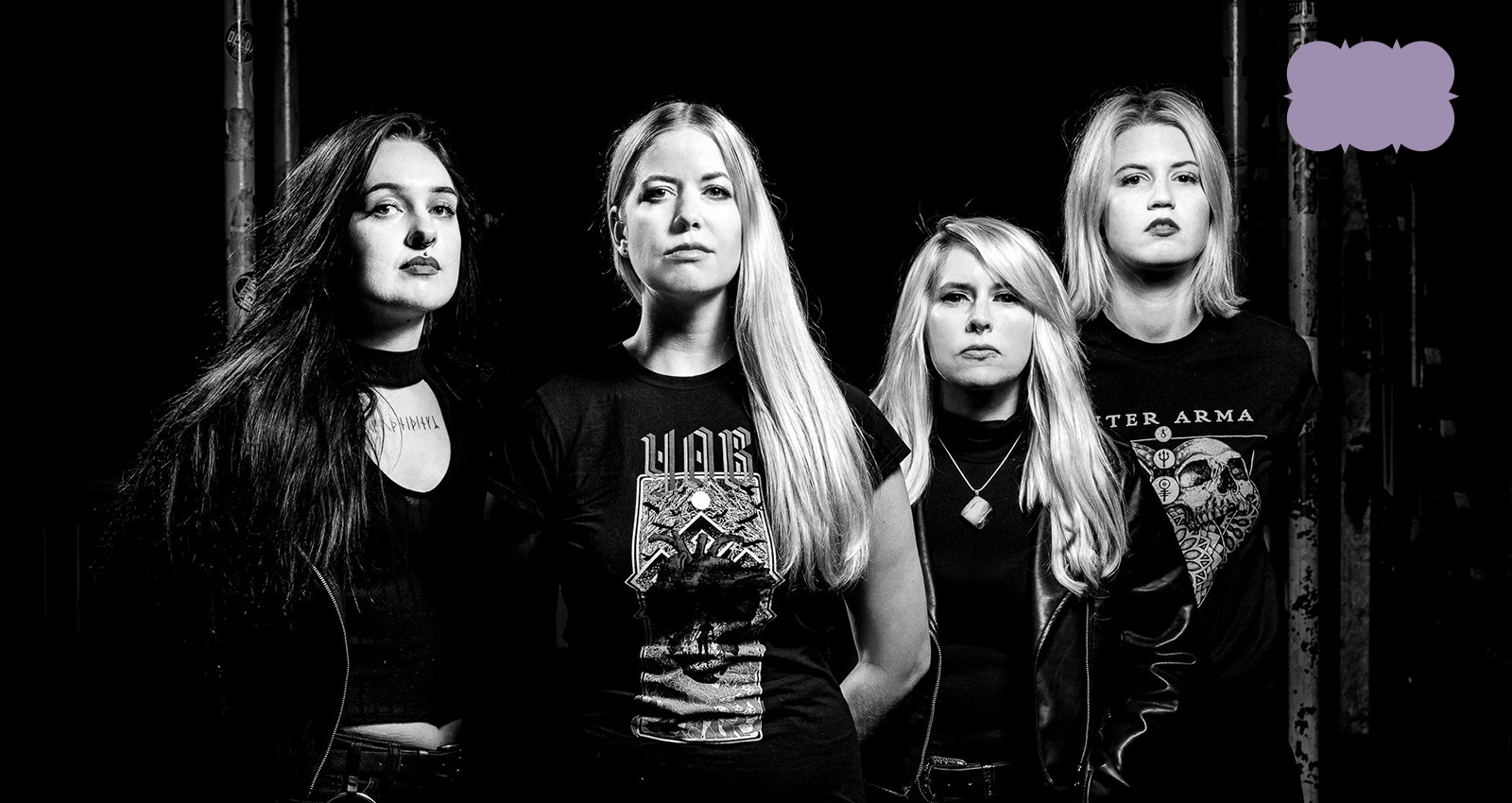 The best metal on Bandcamp this month includes wayfaring doom from Italy, medieval black metal from France, progged-out death metal from New Jersey, and much more.
Merch for this release:
2 x Vinyl LP, Compact Disc (CD)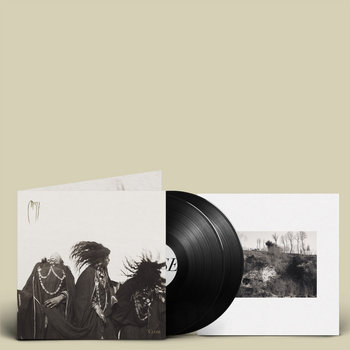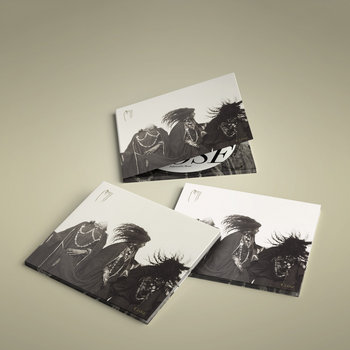 In the interim between 2018's dark jazz-infused stunner Feast for Water and the recording of its follow-up, Close, Messa guitarist Alberto Piccolo taught himself how to play the oud. The fretless stringed instrument would end up playing a central role on the band's new album, both for its sonic contributions and its ability to serve as a kind of totemic passport that allowed them to travel from their home in northern Italy to the Middle East (and beyond.) Messa are a doom band, nominally, but they've never been limited by the tropes of the genre. Every song on Close illustrates their exploratory spirit. "Hollow" and "Pilgrim" highlight Piccolo's oud playing, which to these untrained ears sounds like the work of an old pro rather than a relative neophyte. "Suspended" opens with burbling Rhodes piano, while "Orphalese" leads with smoky saxophone—both holdovers from Feast for Water, both even richer in texture this time around. "Leffotrak" is a 45-second hardcore palate cleanser, nestled between two doom epics. Frontwoman Sara Bianchin is the album's MVP. Her powerful voice is pliable enough to pair brilliantly with any stylistic detour her band cares to take, and it can accelerate from diaphanous whisper to booming roar in a split second—and back again. It's the best vocal performance on a metal album so far this year. 
Merch for this release:
Compact Disc (CD), T-Shirt/Shirt, Sweater/Hoodie, Button/Pin/Patch, Cassette, Other Apparel
Hey, have you seen The Last Duel (2021)? It's essentially Ridley Scott's remake of Akira Kurosawa's Rashomon (1950) set in medieval France, and it whips massive amounts of ass. Its only glaring flaw was that Scott didn't get Véhémence to do the soundtrack. Véhémence is a Paris-based black metal trio dedicated to reanimating the majesty and the brutality of their home country in the Middle Ages. Their third album, Ordalies, is their most vivid evocation of that bygone world yet. Some of that comes from the band's seamless incorporation of flute, nyckelharpa, and hurdy-gurdy, but even more of it is thanks to the huge, grandiose melodies that anchor their songs. There's a certain stateliness to the way the guitar lines ascend and interlock, and the way they merge with the pounding drums to build towering edifices of medieval black metal splendor. Like The Last Duel, Ordalies drops you in the middle of a 14th century battlefield. The terror you feel before your near-certain death is outweighed only by how fucking cool everything looks.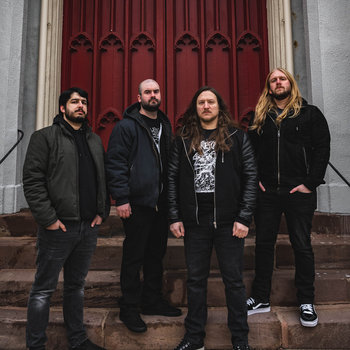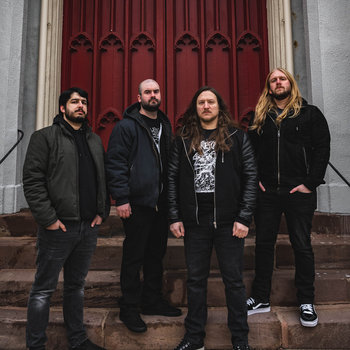 Merch for this release:
Sweater/Hoodie, T-Shirt/Shirt, 2 x Vinyl LP, Compact Disc (CD)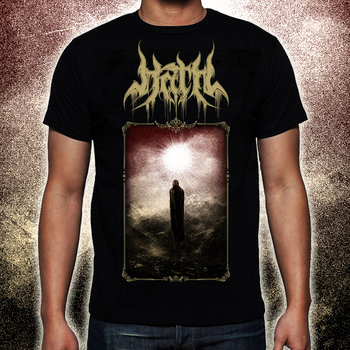 In 1995, Death released their paradigm-shifting sixth album, Symbolic. That same year, Opeth debuted with the folk-inflected Orchid. The two releases offered parallel paths forward for progressive death metal—one with its eye fixed on an unknowable future, one with a foot planted in the prog traditions of the past. On All That Was Promised, the sophomore album by New Jersey's Hath, you can hear the promise of both paths fulfilled. Hath aren't purely in thrall to Death or Opeth, but they poke and prod at some of the same boundaries. All That Was Promised is a dense record, thickly populated with chunky, blackened riffage and whispers of blighted melody. The band uses tempo shifts and time changes not so much to mix things up as to enhance the sense of suffocating disorientation. Too often, death metal acts who hang their hats on technical acumen lose something in the atmosphere department. That's not a concern for Hath, whose ability to simultaneously dazzle and dispirit echoes the great UK band Akercocke. Songs like the Anaal Nathrakh-style exorcism "Kenosis" and the monolithic closing track "Name Them Yet Build No Monument" carve another new path forward for prog-death—one that Hath, at least for now, walks alone.
Merch for this release:
Cassette, Vinyl LP, Compact Disc (CD)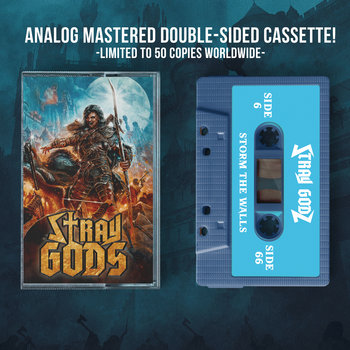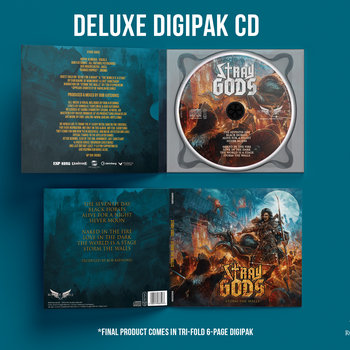 Iron Maiden are one of the tougher heavy metal bands to imitate, not least of all because they're so goddamn good. Try to rip off "The Trooper" without bringing the proper level of heat and you'll sound like a Wednesday-night dive bar band. A full album like Storm the Walls, the debut full-length by the Greek band Stray Gods, takes guts to attempt and even more skill to pull off. The ever-prolific Bob Katsionis (Warrior Path, ex-Firewind) wanted to start a project that was "based on his eternal love of Iron Maiden," and that's exactly what he did. At times, it's downright uncanny how much Storm the Walls sounds like Maiden, albeit with a Portuguese-accented Bruce Dickinson at the microphone in the form of Attick Demons frontman Artur Almeida. Katsionis and his bandmates aren't just aping the canonical classics, either. "Black Horses" sounds like "Tailgunner," a single from the widely reviled No Prayer for the Dying album. "Silver Moon" could be an outtake from 2006's A Matter of Life and Death. "Love in the Dark" splits the difference between Fear of the Dark deep cut "Wasting Love" and the seafaring epic "Ghost of the Navigator." What shines through on every song is Stray Gods's deep reverence for their musical heroes in London. If you're reading this column, there's a good chance you have the same heroes, which means you owe it to yourself to hear this loving tribute.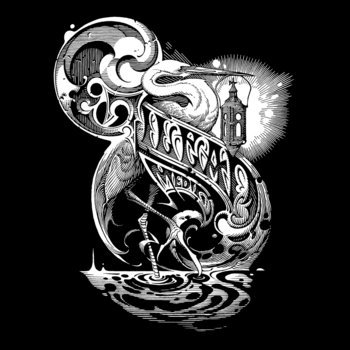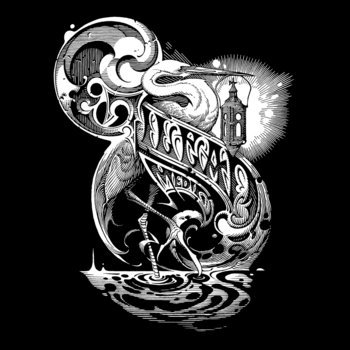 Merch for this release:
Vinyl LP, Cassette, Compact Disc (CD)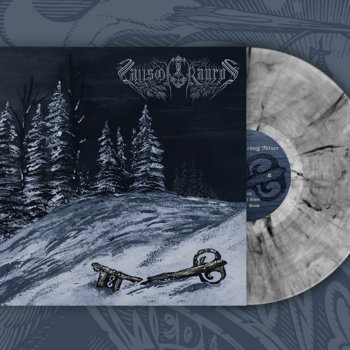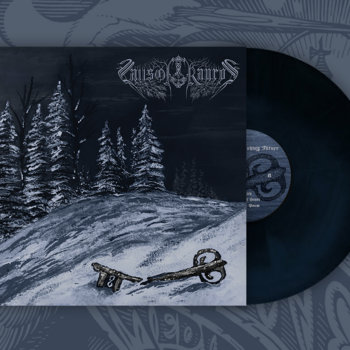 Key to a Vanishing Future is a bit of a departure for Maine black metal stalwarts Falls of Rauros. Its songs are shorter, on average, than those on any of their previous five albums; they're also deceptively proggier, a product of the band having to jump from idea to idea more quickly than they did on their earlier, more repetition-driven work. What's unchanged is the strong emotional resonance of the material. That's been there since their raw, nature-obsessed debut album Hail Wind and Hewn Oak, and it's certainly there now, as the music (and lyrics) have turned deeper inward. Throughout Key, guitarists Aaron Charles and Jordan Guerette channel the lyrical, emotive playing of David Gilmour, letting the bends and sweeps of their lead work drive the songs just as much as the riffs. Everything the band is trying to do on the album culminates in closing track "Poverty Hymn." It's one of the best songs Falls of Rauros have ever written, precisely because it's shorter, more conversational, and more emotionally direct than the bulk of their work. Six albums in, they've discovered a thrilling new side of themselves. 
Merch for this release:
Vinyl LP, Compact Disc (CD), T-Shirt/Shirt, Cassette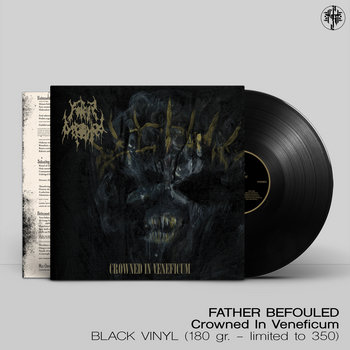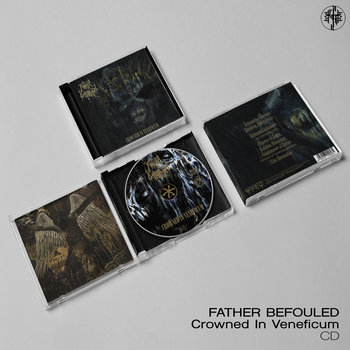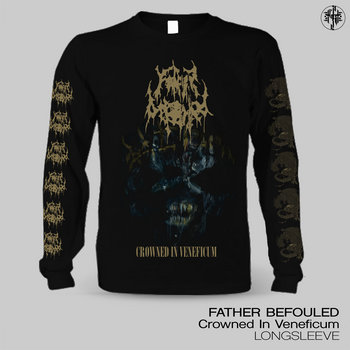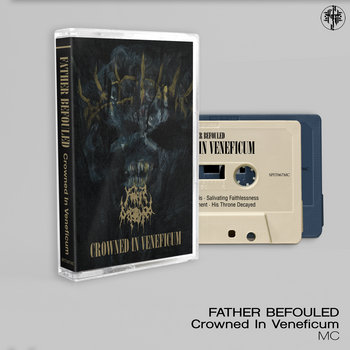 Justin Stubbs is an extreme metal lifer. He's spent the better part of two decades tearing up the underground with a dozen different bands, but Father Befouled, his Incantation-worshiping death metal project, has always felt like the brightest star in the crowded firmament of his discography. Crowned in Veneficum is the first Father Befouled full-length since 2017's excellent Desolate Gods. It quickly sets about proving it was worth the wait. Stubbs has perfected the dark, murky (yet still intelligible) death metal guitar tone that every would-be John McEntee dreams about. It renders his chaotic, wailing solos even more demented and makes his already detuned-to-hell riffs sink down through the floor. In deference to his heroes in Incantation, most of Stubbs's work in Father Befouled is in one of two basic modes—blisteringly fast or punishingly slow. Crowned in Veneficum provides brilliant examples of each. "Salivating Faithlessness" is a breakneck ripper, all lean muscle and forward momentum. "Utter Abomination" is an agonizing crawl through death/doom hell. Both make the hairs on my neck stand on end.
Indonesia is exporting some of the most exciting raw black metal in the world right now, and Jakarta's Mantahungal are a prime player in its burgeoning scene. The anonymous duo put out a pair of under-the-radar rippers last year, and they've topped them both with their searing new EP, De Krijger. The title, which translates from Dutch as "the warrior," evokes the period when the Netherlands held Indonesia under the boot heel of colonial rule. As such, the fury of the four compositions can be heard as anti-imperialist ardor. (Without a lyrics sheet, it's hard to prove that, but it certainly feels true.) The EP is bookended by a pair of creaking, vintage samples, and every riff between them is fast, vicious, and buried in confrontationally lo-fi production murk. Der Krijger can stand tall alongside Nansarunai's Ultimul Rege and Pure Wrath's Hymn to the Woeful Hearts as one of the best black metal releases to come out of Indonesia in recent memory.
Everything heavier than everything else shall be the whole of the law for Konvent. The Copenhagen death/doom band obliterates with single-minded purpose. Their sophomore album, Call Down the Sun, feels like standing directly in the path of a solar flare. Frontwoman Rikke Emilie List's guttural growls are so deep they sound almost inhuman, and her bandmates move in martial lockstep behind her, guitar and bass and drums combining into a single, spine-crushing soundwave. The punishment never lets up at any point in the album's 45-minute duration, yet there's something perversely pleasurable about just how relentless it is. When you need to get your skull bashed in, don't settle for second best.