BEST METAL
The Best Metal on Bandcamp, June 2023
By Brad Sanders · June 28, 2023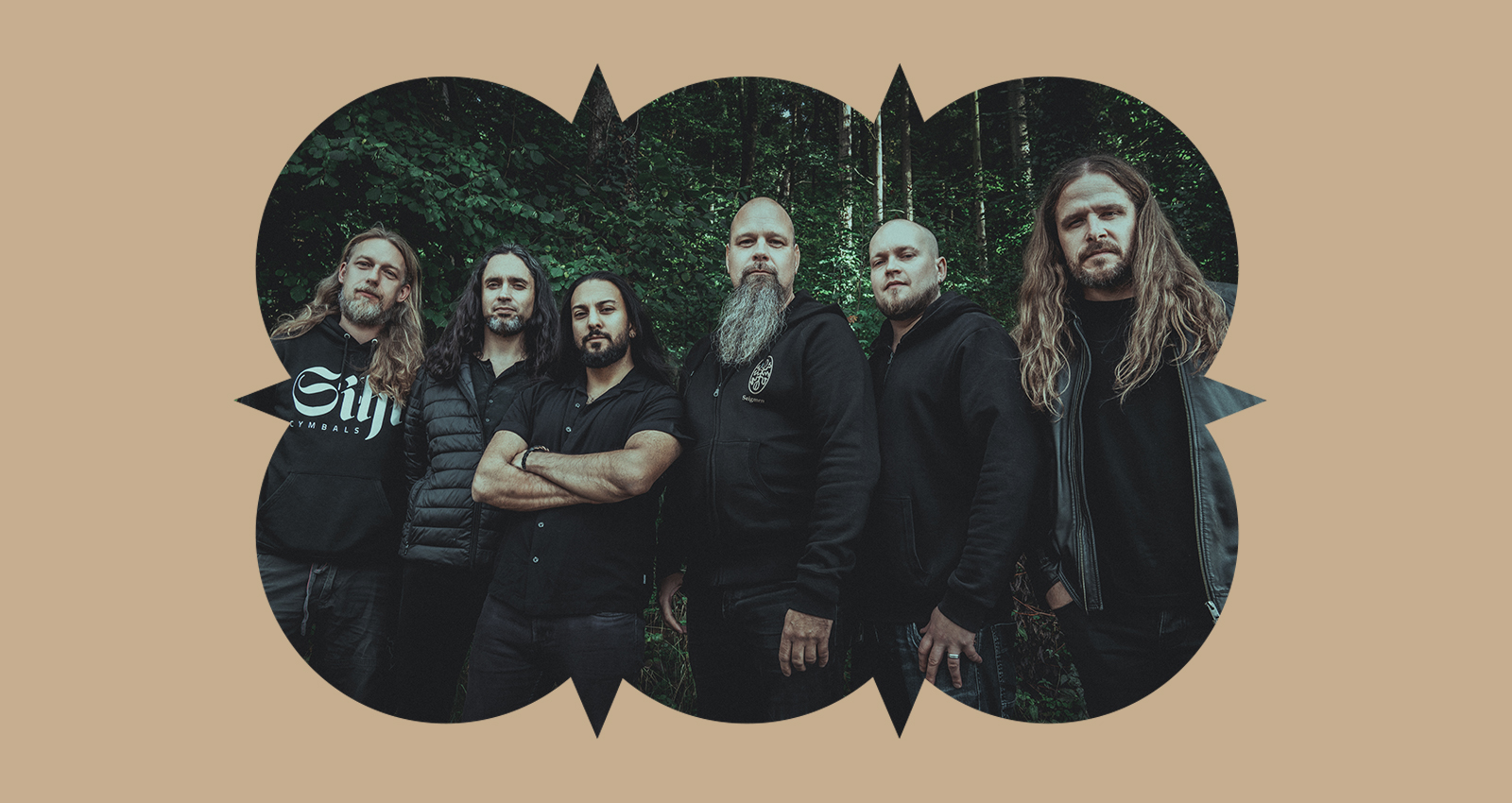 This month's best metal on Bandcamp includes maximalist prog, melodic black metal, gloomy Japanese hardcore, and much more.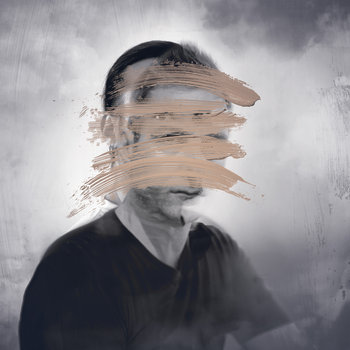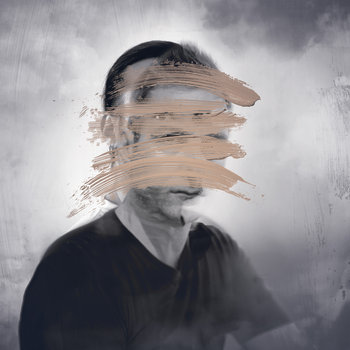 Merch for this release:
2 x Vinyl LP, Compact Disc (CD), T-Shirt/Shirt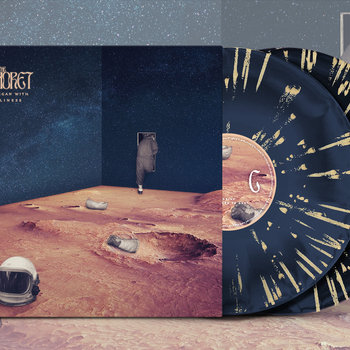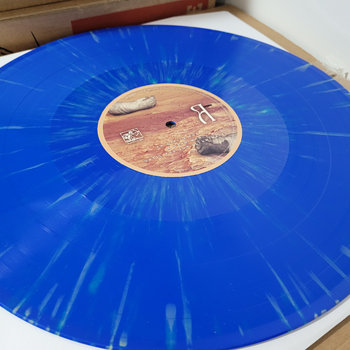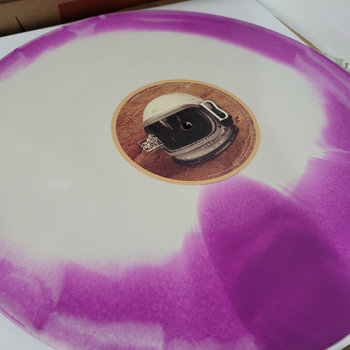 Long before it became a polarizing force that bewitched fans and repelled critics, prog was a playground for young rock musicians who felt limited by the old model. The Beatles's boundary-pushing Sgt. Pepper's Lonely Hearts Club Band opened the door in 1967, and a generation of bands built on its blueprint by writing songs that were longer, stranger, and more experimental than the average three-minute rock tune. The criterati put their heads together and deemed prog rock pretentious, and it mostly faded from the mainstream by the '80s. But it didn't die. A younger cohort of bands weren't building on Sgt. Pepper; they were building on King Crimson and Rush. More metallic elements began to creep in, and Queensrÿche, Fates Warning, and Dream Theater became figureheads of a distinct sound—progressive metal. These bands were as musically inventive as they were virtuosic, and their songs gleamed with the sheen of studied perfection. Like the first wave of prog acts, they enjoyed a moment of mainstream appreciation before receding to the fringes of the conversation. Prog, once again, continued its forward march in the shadows.
I only recount that history to help contextualize what The Anchoret are doing on It All Began with Loneliness, their astonishing debut album. They manage to capture the adventurous, anything-goes spirit of prog that's been there since the '60s while paying specific homage to other iconic bands who have walked the same path. Bassist and lead songwriter Eduard Levitsky is obviously a student of the genre, and it's hard to deny the nods to Queensrÿche, Dream Theater, Devin Townsend, Cynic, and others that he's buried in this album. The reason It All Began with Loneliness works so well is that it feels like he's uncovering new ground, too. The Anchoret's foundation is in the clean lines and precision of classic prog metal, but Levitsky takes thrilling, disorienting compositional swings while balancing on that razor's edge. A song that offers a moment of respite is always a threat to erupt into chugging, high voltage riffage and pummeling drums. The band stacks the instrumentation sky-high, piling alto sax, flute, clarinet, and organ onto a muscular core. Lead singer and lyricist Sylvain Auclair—also the frontman for Heaven's Cry, no slouches themselves—elevates the entire experience by splashing a little extreme metal grit onto his Ray Alder–style cleans. It All Began with Loneliness is pretty much the perfect prog metal album for true believers. It sounds a little like everything you love, but it does a bunch of things you've never heard before. Even more impressively: Levitsky, Auclair, and their collaborators have made something that should appeal to prog neophytes. It's too good to be denied.
Merch for this release:
Vinyl LP, Compact Disc (CD), T-Shirt/Shirt, Sweater/Hoodie,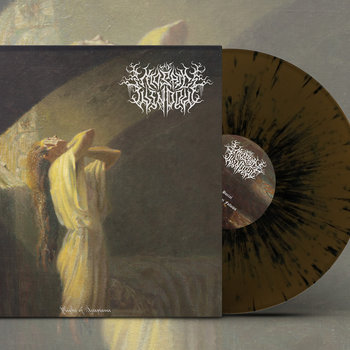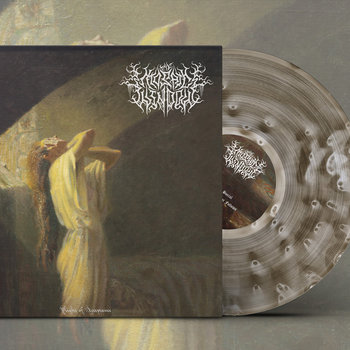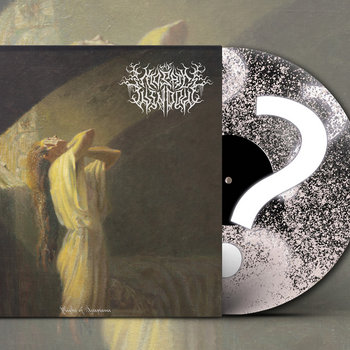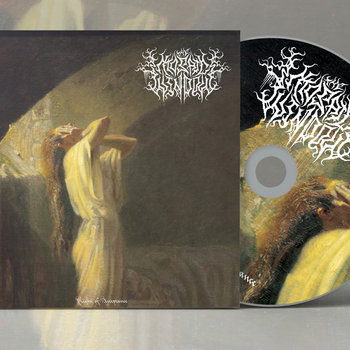 If you really wanted to, you could spend the rest of your life clicking through the black metal tag and only listening to albums with classical paintings on the cover. You'd never hit bottom. Bandcamp is vast, but it can also be hermetic, and quirks like these regularly become conventions. Oil-painting black metal (OPBM) is like most microscopic metal subgenres in that it's yielded work by a few visionaries along with a whole lot of junk. Andrew Steven Brown, the Angeleno who leads The Mosaic Window, is one of those visionaries. Brown slapped Marcel Roux's 1905 masterpiece Le Désespoir on the cover of Plight of Acceptance, the project's first full-length, and he backed it up with some of the best black metal I've heard all year.
Solo black metal debuts in the internet age tend to be tentative, leaning on tropes and production hiss to make something that screams "trve black metal" without committing to a unique identity. The Mosaic Window is committed as hell. Plight of Acceptance is a brilliantly conceived, confidently executed melodic black metal album. The production has a bit of grit and grime to it, but Brown wants you to hear exactly what he's doing. His guitar parts are hard-charging but almost lyrical in phrasing, and he has the guts to drop the odd Celtic-flavored interlude ("The Haunting That Follows") or jaunt through the Phrygian mode ("Nails of Holy Origin") into the maelstrom. When he shreds, the sensation is of a roller coaster threatening to lift itself off the tracks. Every note seems to accept a dare laid down by the note previous; I'm most reminded of Andy LaRocque and Michael Denner's gonzo work on the first two King Diamond albums. Plight of Acceptance may look like a lot of black metal albums available on Bandcamp, but you should know better than to judge a book by its cover.
The Osaka hardcore band Seek formed back in 2002, but they've never made a full-length album until now. Kokyou de Shinu Otoko ("The Man Dies in His Hometown") justifies the long wait. It's a hardcore album painted with black metal's crepuscular gloom, emotionally exhausting and exhilarating all at once. Unlike most hardcore bands who favor slow grooves, Seek don't really invite moshing. Their slow parts tend to be darker and more contemplative, and when they occasionally explode into scorching mayhem, it's more cathartic than pit-opening. The lyrics on Kokyou de Shinu Otoko are all in Japanese, but it's hard to mistake the passion that frontman Suguru Inomoto infuses into every word. He sounds great whether he's singing clean or unleashing his paint-stripping roar, and the pain in his voice rises to meet the abject darkness that the instruments are bringing. It's a draining listen, make no mistake. But Kokyou de Shinu Otoko is as raw and real as hardcore comes.
Merch for this release:
Vinyl LP, Cassette, Compact Disc (CD)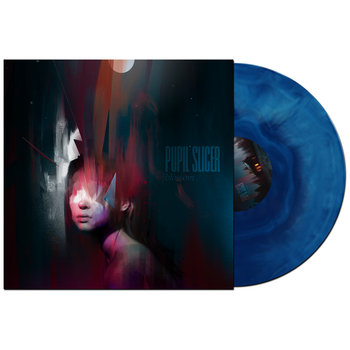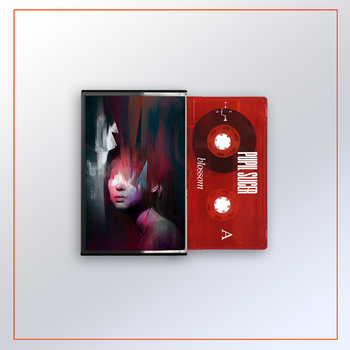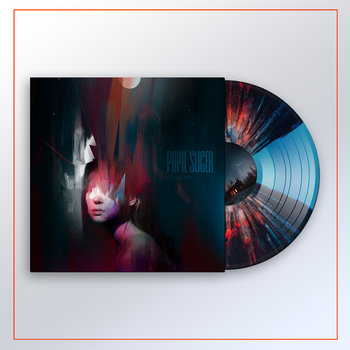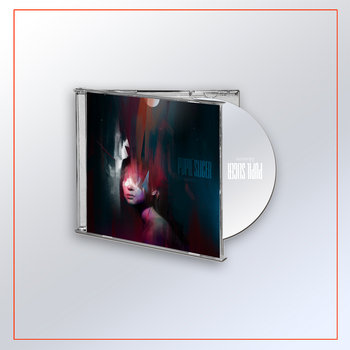 The Pupil Slicer of Blossom is a bit different from the one that appeared on 2021's Mirrors. The membership of Kate Davies, Luke Fabian, and Josh Andrews hasn't changed, but the mindset has. Mirrors was a bug-eyed, chaotic-as-hell mathcore paroxysm. The band went nuts on it because, by their own admission, nobody cared. Now, they have an audience, and they've responded by giving them something a little easier to take in. Blossom is a sci-fi concept album with plenty of clean singing, keyboards, hooky choruses, and a thoughtfully recurring leitmotif. From a band whose first album had an unofficial "no repeating parts" dictum, this all comes as a bit of a shock. Fortunately, Pupil Slicer are just as good at this new sound as they were at the old one. (And they certainly haven't forgotten how to ratchet up the insanity when they need to—exhibit A, "No Temple.") If you like your Converge-style chaos with a tasteful dusting of Deftones, Deafheaven, and Radiohead, Blossom just might be the record you've been waiting to hear. 
Merch for this release:
Compact Disc (CD), 2 x Vinyl LP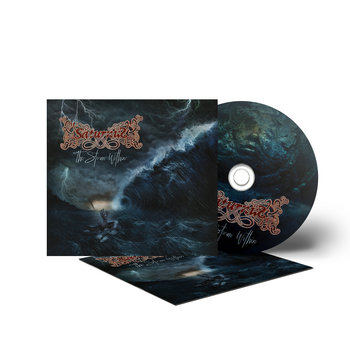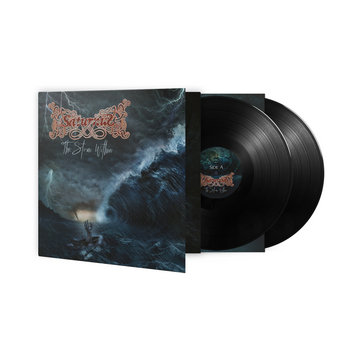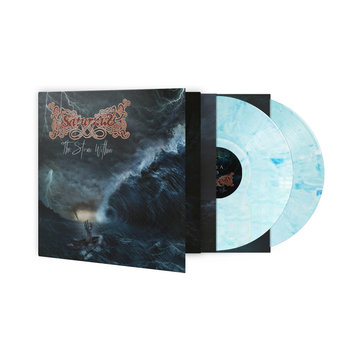 It's been more than a decade since we last heard from Danish doom metal pioneers Saturnus. It took a lineup overhaul that brought in new guitarists Indee Rehal-Sagoo and Julio Fernandez, but the band is finally back with The Storm Within, an album that plunges lustily into aphotic gloom. With 1997's Paradise Belongs to You, Saturnus cleared a new path for the nascent death/doom genre, adding stately, almost neoclassical beauty to the darkest corners of the Peaceville Three sound. They've gone through a few evolutions since then, but fans of Paradise should hear plenty of it in the aching melodies and mirthless vocals of The Storm Within. The stentorian presence of frontman Thomas A.G. Jensen has been the lone consistent element throughout Saturnus's career, and he sounds as imposing here as he ever has. His deep, rugged growl and plaintive, spoken cleans are equally likely to evoke tears. When he duets with Novembers Doom's Paul Kuhr on the downcast ballad "Even Tide," it's a potent reminder of the power these two underappreciated greats possess. Start appreciating them now.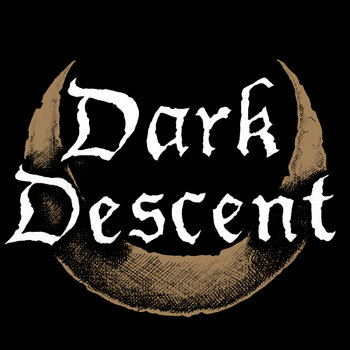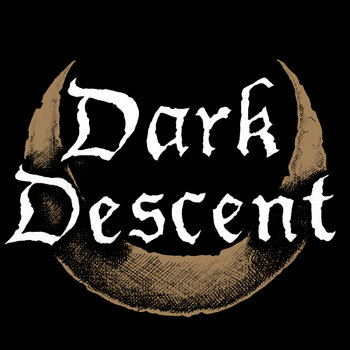 Merch for this release:
T-Shirt/Shirt, Vinyl LP, Compact Disc (CD), Cassette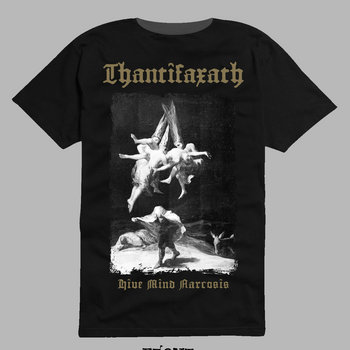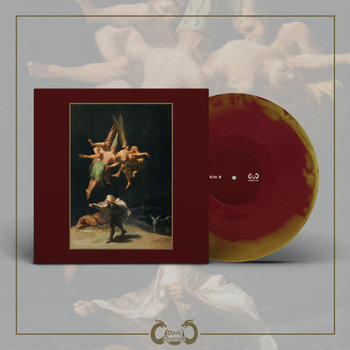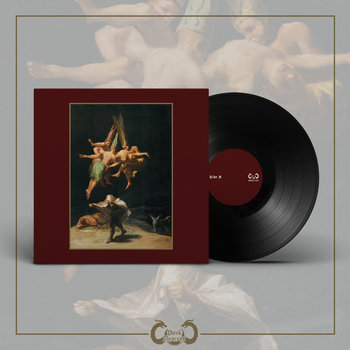 The inaugural spin of any Thantifaxath record is always an unmooring experience. Only after repeated listens does the method behind the anonymous Toronto trio's madness begin to reveal itself. True to form, Hive Mind Narcosis is a lot to take in at first. Its bizarre song structures, off-kilter riffs and rhythms, and enigmatic lyrics conspire to overwhelm the listener. When things start clicking into place, though, what takes shape is the most satisfying Thantifaxath release yet. Centered on a symbolic character called the Solar Witch, Hive Mind Narcosis is principally an avant-garde black metal exploration of Jungian shadow theory. The music is often fucked-up and harrowing, and by no means limited to the conventions of black metal. That's by design. Thantifaxath seek to unveil a door to the ugly side of the collective unconscious, and this nightmarish racket is the crowbar they use to pry it open.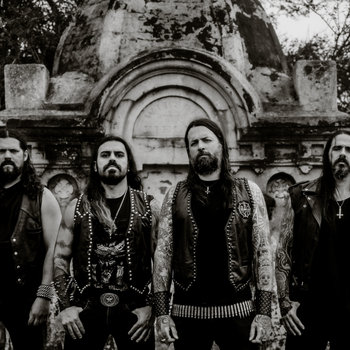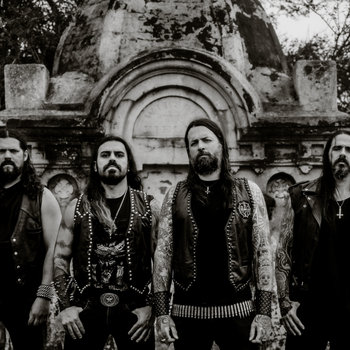 Merch for this release:
Vinyl LP, Compact Disc (CD), T-Shirt/Shirt, Cassette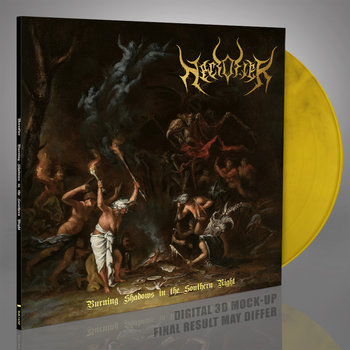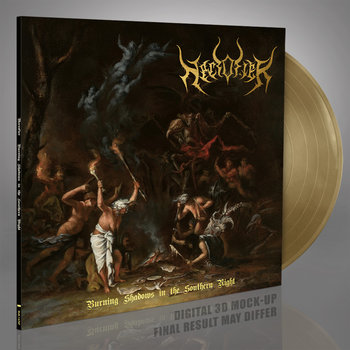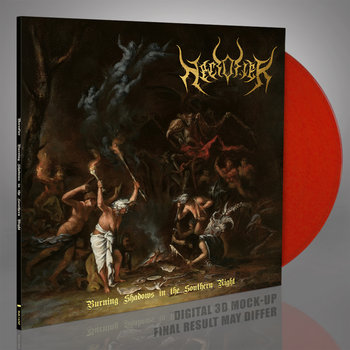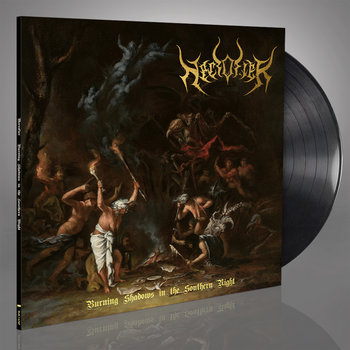 On their 2021 debut, Prophecies of Eternal Darkness, Houston's Necrofier channeled the anthemic, melodic, but still fundamentally icy sound of Swedish black metal. For its follow-up, they're emphasizing the sunnier sounds of Greece—as well as their native Texas. Rotting Christ and Varathron loom large as influences on Burning Shadows in the Southern Night, and the traditional metal-style riffing of the Hellenic scene is a great fit for a band that includes members of Night Cobra and Oceans of Slumber. (Oceans frontwoman Cammie Gilbert also appears to lend some "Great Gig in the Sky" vibes to a couple tracks.) At its best, the album splits the difference between black metal's entropic evil and classic heavy metal's fist-pumping euphoria.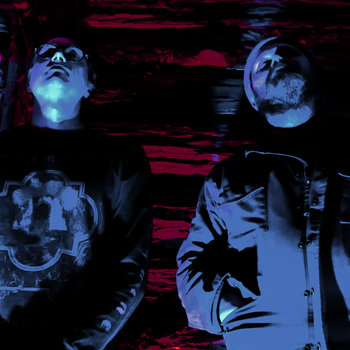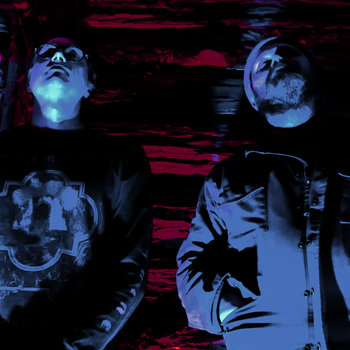 Merch for this release:
Cassette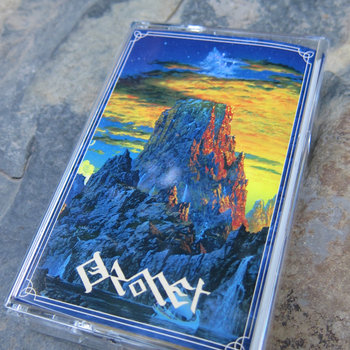 Oromet are all about the atmosphere. On the Sacramento duo's self-titled debut, they create doom metal songs that feel like entire worlds, as lovingly rendered as anything out of a high fantasy novel. The 22-minute "Familiar Spirits"—the first-ever song under the Oromet name—has the kind of magic that bands spend entire careers trying to capture. It feels like a real journey, as guitarist/vocalist Dan Aguilar and multi-instrumentalist Patrick Hills hike from windswept peak to desolate valley, triumph and agony wrestling until they give way to an extended synth drone. "Diluvium" and "Alpenglow" are shorter but no less dramatic, augmenting their slow-burning doom with gorgeous melodies that would sound at home on a Mournful Congregation album. Both members of Oromet also play in Occlith, but where that band embraces doom metal's ugly side, Oromet seems more concerned with beauty. This album is a brilliant first brushstroke.