BEST METAL
The Best Metal on Bandcamp: July 2022
By Brad Sanders · August 04, 2022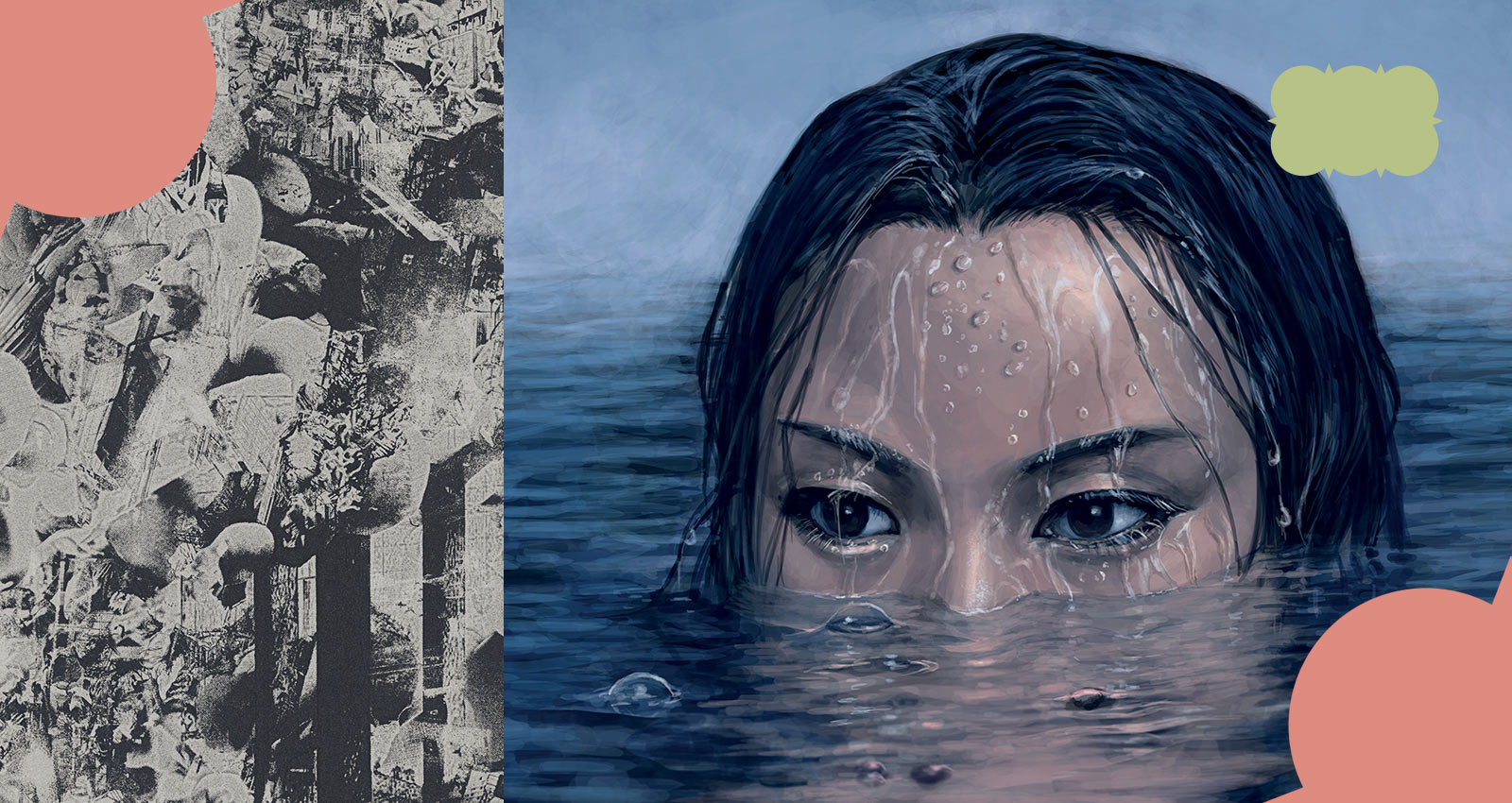 The best metal on Bandcamp this month includes avant-garde black metal from Scotland, grindcore from Singapore, melodeath from Japan, and much more.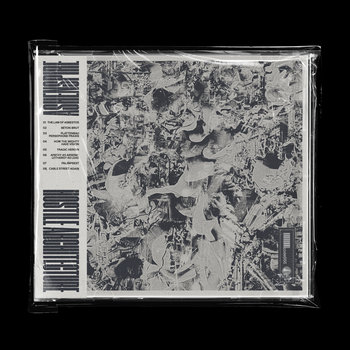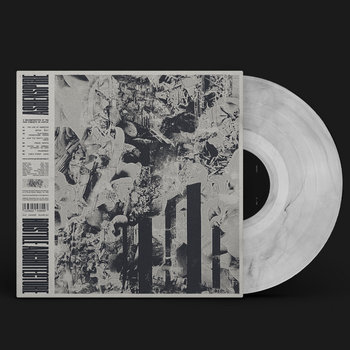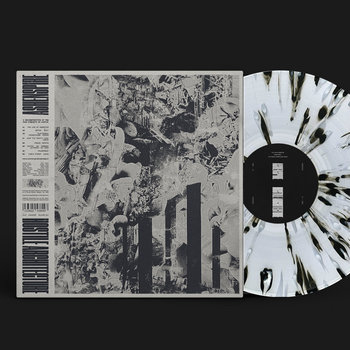 .
00:10 / 00:58
Merch for this release:
Vinyl LP, Compact Disc (CD)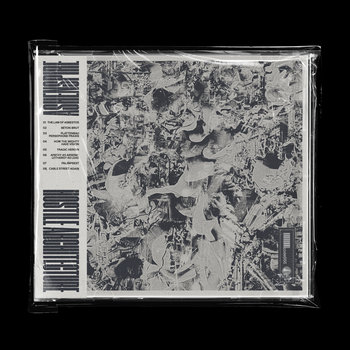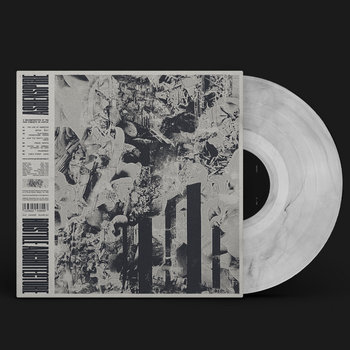 Hostile Architecture is a lit Molotov cocktail in flight, hurtling toward some grim edifice of apathy. The second album by the uncategorizable Glasgow ensemble Ashenspire is musically complex, but its rallying cry is immediate and unmistakable: "Get down off the fence before the barbed wire goes up." That line comes from album closer "Cable Street Again," and it finds drummer and vocalist Alasdair Dunn speaking to the liberals and centrists who he feels can still be enlisted into the fight against fascism. That fight lives at the core of everything Ashenspire does. Dunn's Devil Doll-inspired Sprechgesang renders all his words fully intelligible, and his lyrics call for solidarity and revolution with clear-eyed zeal. The music on Hostile Architecture is dense but never academic, augmenting its atmospheric post-black metal with blaring, Naked City-style avant-jazz and touches of Giant Squid's blistering, off-kilter prog. The dizzying music and stridently political lyrics never threaten to drown each other out; they work hand in hand, the same way we all must if we're to achieve liberation.
Merch for this release:
Compact Disc (CD), Vinyl LP
Shortly before the release of Hiss, the fourth full-length by Singaporean grind heroes Wormrot, vocalist Arif Suhaimi revealed that the album would be his last with the band. It appears that they plan to move forward without him, but Hiss still feels like a swansong, if only for how fully Suhaimi throws himself into the material. He sounds like a man who knows a chapter is ending. Multi-instrumentalist Rasyid Juraimi and drummer Vijesh Ghariwala give him a hell of a canvas to paint on. The music on Hiss is ambitious, adventurous, and almost impossibly dexterous, as Juraimi and Ghariwala zip between styles and structures like they're running an obstacle course. The 11-second "Unrecognizable" feels as thoughtfully constructed as the four-and-a-half-minute album closer, "Glass Shards." Hiss has 21 songs in all, and each bears its own fully formed personality. The incredibly titled "When Talking Fails, It's Time for Violence" provides a gang vocal chant for the ages, and "Voiceless Choir" moves between pummeling grind, shimmering post-metal, and party-ready crossover thrash effortlessly (and in just over 150 seconds). The first epoch of Wormrot is over. Long live Wormrot.
.
00:10 / 00:58
Merch for this release:
Compact Disc (CD)
Death metal was still a relatively young art form when bands like Dark Tranquillity and In Flames first started adding arena-sized melodic hooks to their songs. Melodic death metal would eventually become a codified subgenre, but in the early '90s, there was just death metal, and then there were some bands who played it more melodically. It's that era that Tokyo's In Nothingness pays homage to on debut LP Black Sun Funeral. Led by Lord Nothingness (aka Kenta Inoue), the one-man band specializes in fiery, propulsive death metal songs. The death metal backbone comes first, but once it's established, Lord Nothingness drapes it in sunny guitar leads and extended, ornate acoustic passages. Songs like "The Garden of Pain" and "A Nameless Grave" sound like outtakes from a forgotten Nuclear Blast band's 1996 album. If that sounds appealing to you at all, get Black Sun Funeral in your ears.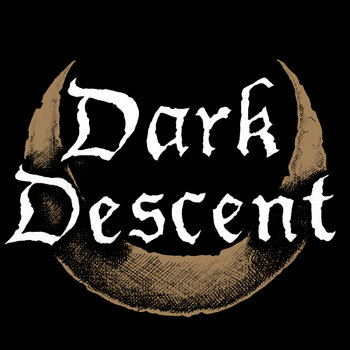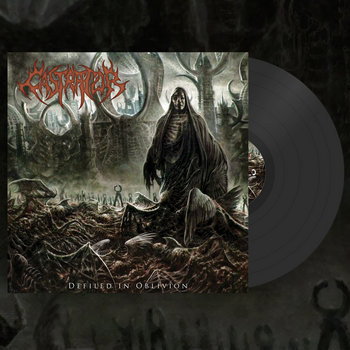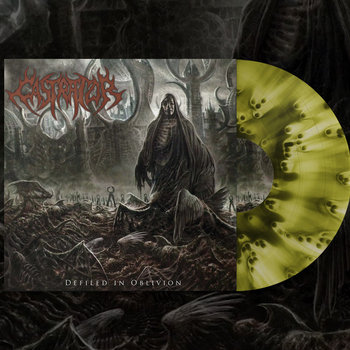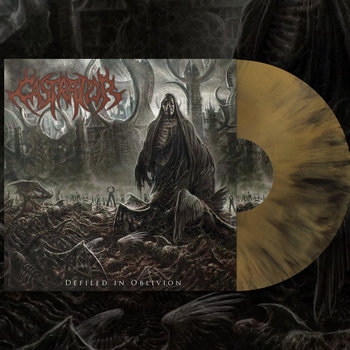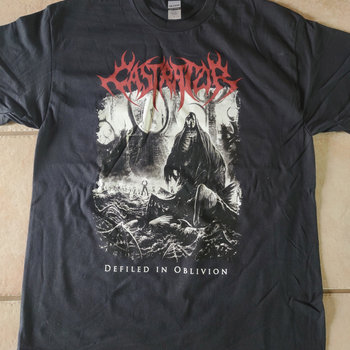 .
00:10 / 00:58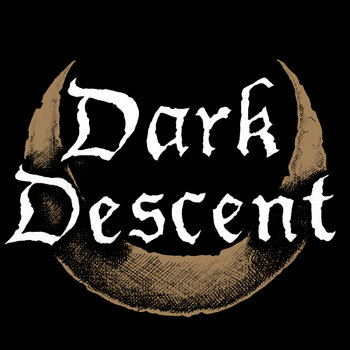 Merch for this release:
Compact Disc (CD), Cassette, Vinyl LP, T-Shirt/Shirt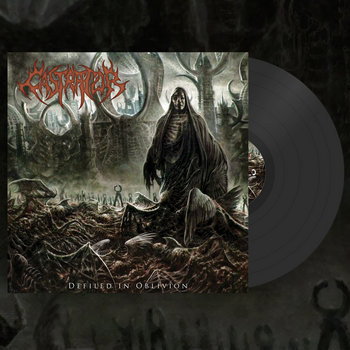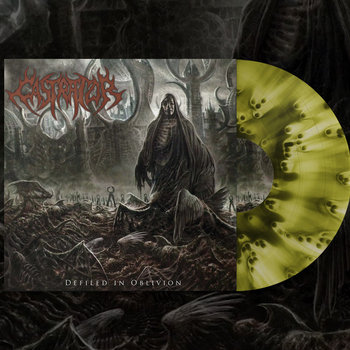 The first voice heard on Castrator's Defiled in Oblivion belongs to the Pakistani activist Malala Yousafzai: "They thought that the bullet would silence us, but they failed. Weakness, fear, and hopelessness died. Strength, power, and courage was born." That's a bold, brilliant piece of scene-setting for any metal band, but particularly for an all-female death metal band. Castrator's feminism comes across as a kind of resilient self-assurance; they have the riffs to back up that Malala sample, and they spend the next 40 minutes raining them down like artillery. Their death metal is of the crunching, churning variety, with nods to Cannibal Corpse, Obituary, and even the dearly departed Landmine Marathon. The whole album rips, but the gleeful cover of Venom's "Countess Bathory" that closes out the track listing might be the tune I go back to the most. It's both a righteous reclamation of a song about one of history's most notorious women and a straightforward cover of a dumb, fun song. Castrator are good enough to have it both ways.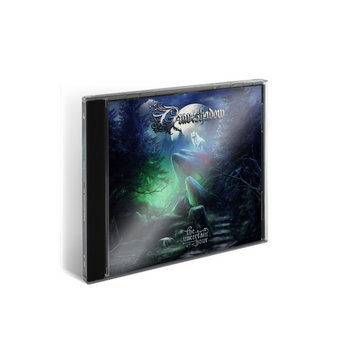 .
00:10 / 00:58
Merch for this release:
Compact Disc (CD), Vinyl LP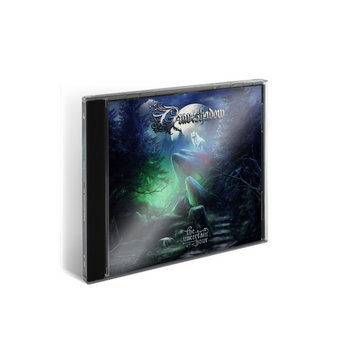 Graveshadow make the kind of music that can help fuel an all-night gaming session. The Sacramento band's triumphant third album The Uncertain Hour is a sugar rush of symphonic power metal that embraces its nerdiest proclivities with unchecked glee. There are songs here about anime, manga, and yes, video games, with lyrics written mostly by frontwoman Rachl "Raxx" Quinn, who joined the band just before the sessions for The Uncertain Hour. Quinn steps into the lead singer role with ease. She's not a typical symphonic metal vocalist, but Graveshadow isn't a typical symphonic metal band. Her full-bodied, belting style is miles from the operatic pomposity of the genre's legions of Nightwish clones. That suits Graveshadow's songs perfectly. Guitarists William Lloyd Walker and Aaron Robitsch aren't pure symphonic metal songwriters, and they dip freely into power metal, prog, thrash, and melodic death metal as needed. Even metalheads who typically turn tail and run at the sight of the word "symphonic" should give The Uncertain Hour a shot.
Merch for this release:
Vinyl LP, Cassette, T-Shirt/Shirt
Brendon Randall-Myers has flirted with metallic tones and textures in his work before, both as a guitarist in the Glenn Branca Ensemble and in various contemporary classical settings. It took the grief of the early pandemic, both on a global and personal scale, to push him into making metal in earnest. He teamed up with Pyrrhon vocalist Doug Moore to form Scarcity, a microtonal black metal project with an atypically strong emotional core. A lot of microtonal black metal—Jute Gyte or Mastery, for example—seeks to overwhelm the listener with unsettling barrages of notes twisted into unfamiliar configurations. On Aveilut, Randall-Myers uses the "wrongness" of microtonality to convey the driftless feeling of bereavement. Moore's voice is sharpened to a point, and he finds openings among the busy, interlocking guitar lines to stab with devastating lines about absence and loss. Aveilut can be a difficult listen, but it's purifying in its way, too. Randall-Myers needed to make a black metal record to process some heavy emotions. We're fortunate that he let the rest of us hear it.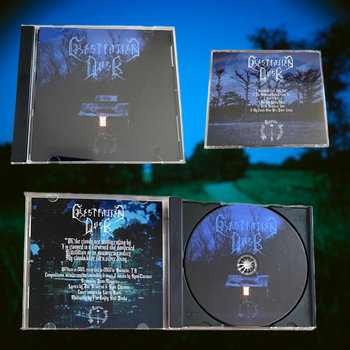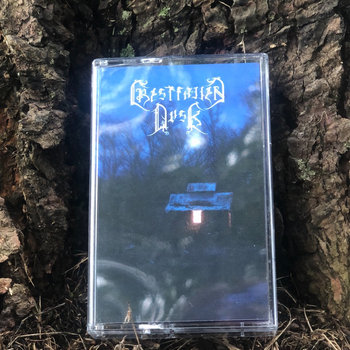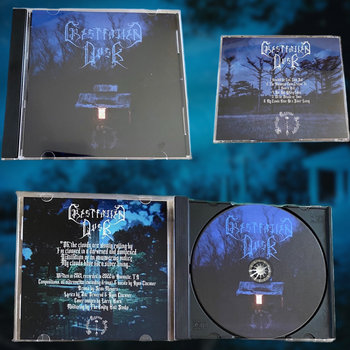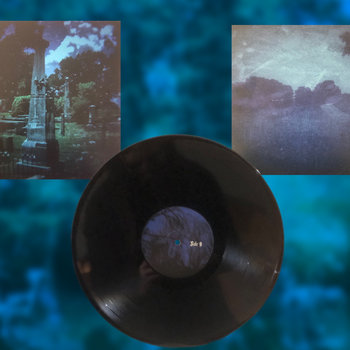 .
00:10 / 00:58
Merch for this release:
Compact Disc (CD), Cassette, Vinyl LP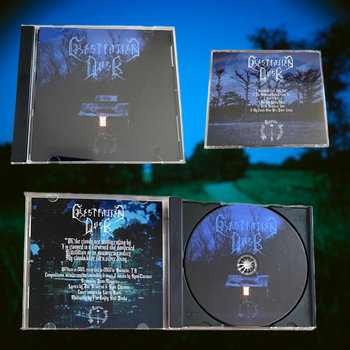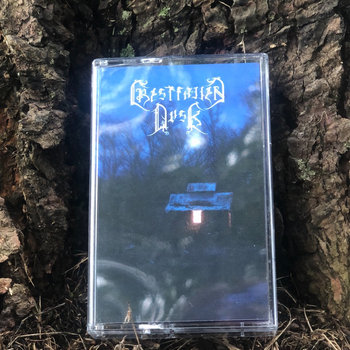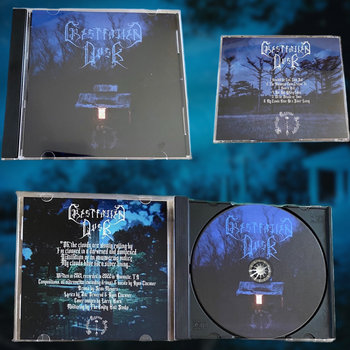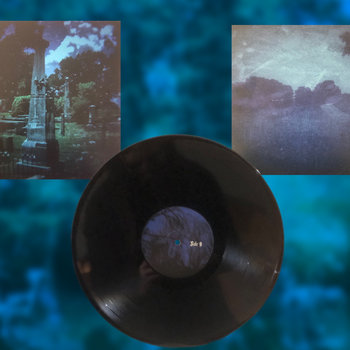 The blues and black metal are probably the two genres of music most readily associated with Satan, but few artists have made the link between Robert Johnson and Mayhem explicit. Crestfallen Dusk aim to change that. Led by multi-instrumentalist Ryan Clackner (Vile Haint, Primeval Well), the band fuses traditional hill country blues to raw, almost atonal black metal on their self-titled debut, and the result is staggering in how well it works. Clackner is a Tennessean and a historian of Southern musical folkways, and the authentic kinship he finds between the blues and black metal on songs like "The Blackness Come Creepin' In" and "Burn in Hell" is astonishing. It's a crossroads that warrants further exploration.
.
00:10 / 00:58
Merch for this release:
Compact Disc (CD)
The debut LP by New York's Reeking Aura is death metal of the bizarre. A few facts: Blood and Bonemeal is a concept album about the mentally ill caretaker of a desolate agricultural operation. It has songs called "Seed the Size of a Spider's Eye" and "A Vegetative Mush that Melts Among the Shelves Lined with Meats of Indeterminate Origin." It has three lead guitarists, all of whom just play the living hell out of their instruments for its entire 34-minute runtime. It has former Artificial Brain vocalist "Big" Will Smith doing his patented post-Demilich burps. Demilich might be the best point of comparison for Reeking Aura. They were never afraid to get weird for weird's sake, and that spirit lives on in Blood and Bonemeal's glorious absurdity.