BEST METAL
The Best Metal on Bandcamp: July 2021
By Brad Sanders · August 04, 2021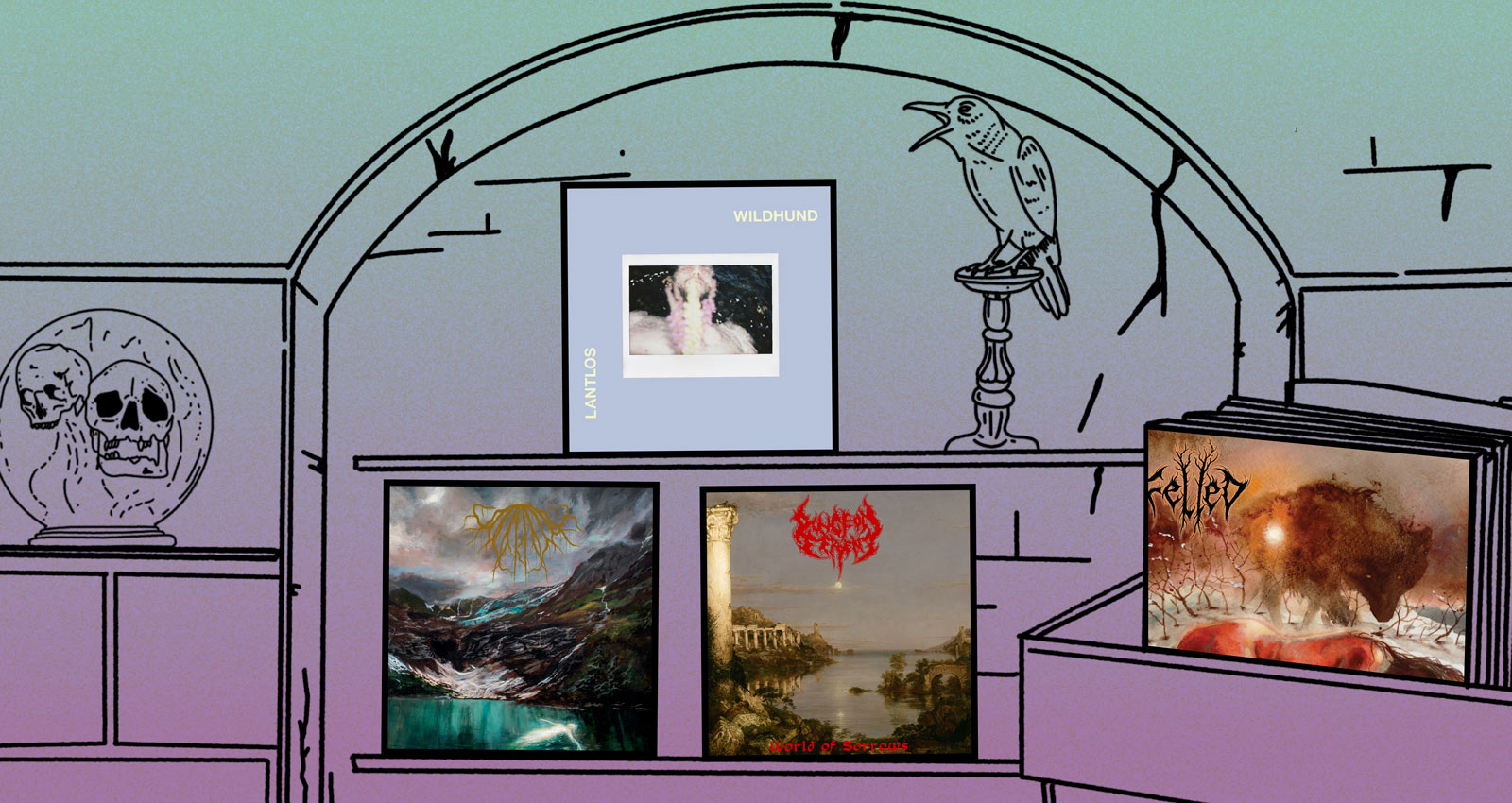 Whether your summer is calling for something contemplative or something carefree, the best metal albums on Bandcamp in July have got you covered. Among the selections below, find atmospheric black metal, melodic death metal, violin-driven folk metal, and much more.
Merch for this release:
T-Shirt/Apparel
The music Kris Esfandiari makes as King Woman feels like a religious revelation and a fiery apostasy all at once. "I want to crash my heart into the divine," Esfandiari sings on the title track to Celestial Blues, and that might as well be the project's mission statement. King Woman has long served as a vessel for processing the childhood trauma Esfandiari endured in a cultlike sect of Christianity, and at times, her honesty has felt almost unbearably intimate. On Celestial Blues, she offloads some of the autobiography onto characters from Milton's Paradise Lost, but embodies them with the uncanny precision of a method actor, whether singing from the perspective of Lucifer or Christ. Esfandiari's command of Christian iconography as a lyricist is as stunning as ever, and it's still a subversive thrill to hear her use Biblical images to rebuke the faith that wounded her. As a singer, Esfandiari hits a new level on Celestial Blues. Most of its songs are built around her endlessly pliable voice, her bandmates' doomy, distorted riffs serving as a backdrop for her to whisper, croon, moan, and scream over. Some people, including Esfandiari herself, have quibbled with the idea that King Woman is a metal band. Metal or not, Celestial Blues is one of the heaviest, and best, albums of the year.
Merch for this release:
Vinyl LP, Cassette, Compact Disc (CD)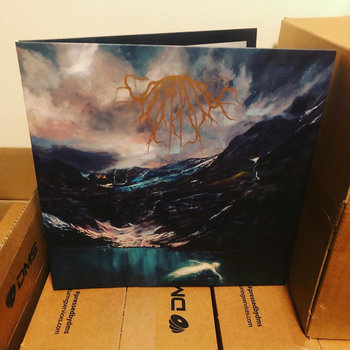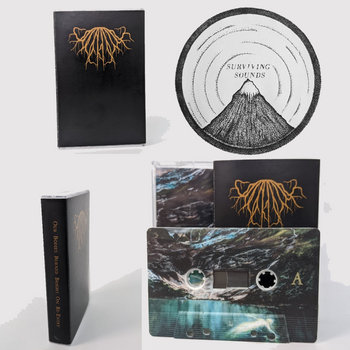 Nottingham's Underdark play black metal from a decidedly post-Deafheaven perspective, drawing on post-hardcore, screamo, and shoegaze to complement their towering atmospherics, tremolo-picked riffs, and scraping vocals. Our Bodies Burned Bright on Re-Entry is the band's first proper full-length, after sharpening their guillotines over the past half-decade with an EP, a split, and a single. The album adds to the growing canon of UK antifascist black metal, highlighted by bands like Dawn Ray'd and Underdark's split partners, Antre. There's plenty for them to be outraged about, and their fury swells to its peak on "With Ashen Hands Around Our Throats," written about the gross negligence and injustice surrounding the 2017 Grenfell Tower fire. It's a moving, potent song, led by a powerhouse vocal performance from Abi Vasquez, whose rage throughout the album is matched only by her vulnerability.
Merch for this release:
Compact Disc (CD), Vinyl LP, Cassette
The death metal on Dungeon Serpent's World of Sorrows is certainly melodic, but calling it melodic death metal still feels a little misleading. Sole member Arawn cites Mi'gauss and Intestine Baalism among the chief inspirations on the album, underground touchstones who played aggressive, mind-bending death metal with big melodies. Their music, like Dungeon Serpent's, was a world away from the candy-coated melodeath of bands like In Flames and Arch Enemy. World of Sorrows balances the triumphant-sounding melodic leads endemic to the style with the punishing riffs, rumbling low end, and guttural vocals of the more brutal death metal offshoots. The 11-and-a-half-minute title track is fully instrumental, and it sees Arawn showing off just how deep his bag is. He moves through a battery of riffs, solos, acoustic asides, tempo shifts, and time changes like a fighter jet executing training maneuvers, anchoring the song in an infectious call-and-response motif between his guitar and bass. By song's end, you start to feel like Dungeon Serpent is nothing less than the future of melodic death metal.
Merch for this release:
Compact Disc (CD), Vinyl LP
This might be the only time a band whose album bio mentions Foo Fighters makes this column. Markus Siegenhort started Lantlôs in the mid '00s as a post-black metal project, a peer band to Alcest, who would eventually welcome Neige into its ranks. Neige is gone now, and Siegenhort has completely reimagined the sound of Lantlôs. Wildhund is a mainstream hard rock album with a prog metal soul, a collision of Devin Townsend's madcap energy and Deftones' brooding ballads with, yes, a healthy spoonful of the propulsive power-chord chug of the Foo. Siegenhort has the chops to write the next great alt-metal hit, but the sonic maximalism and idiosyncratic oddness that creeps out even in Wildhund's most accessible tunes suggests he's more interested in following his own muse. He's learned to fly.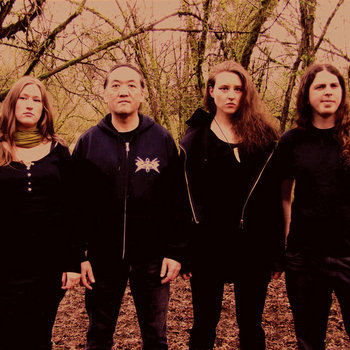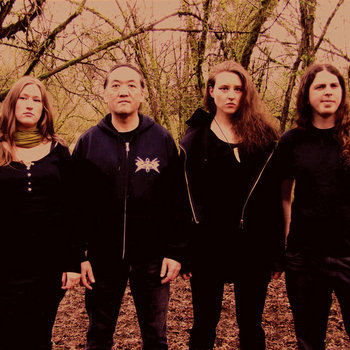 Merch for this release:
Vinyl LP, T-Shirt/Apparel, Compact Disc (CD),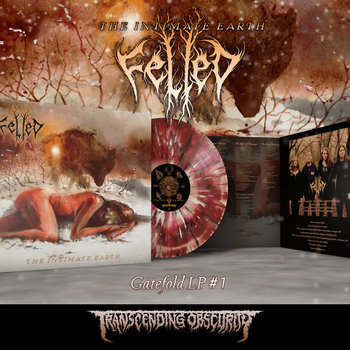 In the quieter moments of The Intimate Earth, you can almost hear the gurgle of a stream, the call of a songbird, a gust of wind through ancient branches. The Oregon folk metal band Felled share a deep communion with nature, and it comes through in every note they play. On their debut album, they channel the beauty and terror of the Cascadian region into a suite of elegantly constructed black metal songs that match its drama. All four members of the band play a critical role in bringing those songs to life. Cavan Wagner's guitar and harsh vocals are the fulcrum that everything revolves around, with drummer Jenn Grunigen's clean vocals providing contrast and bassist Isamu Sato (ex-Yob) holding down the low end. But it's Brighid Wagner, Cavan's wife and frequent collaborator, whose contributions serve as the album's the thrilling focal point. Her violin and viola carry most of the album's melodies, and she lives at the very center of the songs, splashing color on the band's rich, earthen canvas of greens and browns.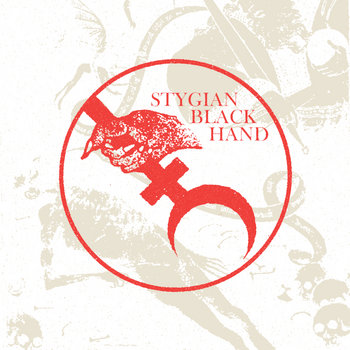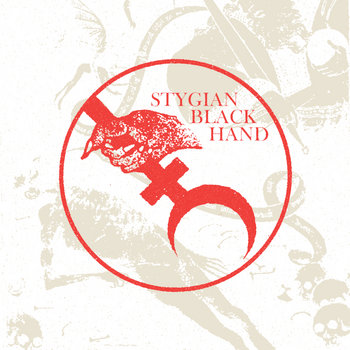 Merch for this release:
Compact Disc (CD), Vinyl LP, T-Shirt/Apparel, Cassette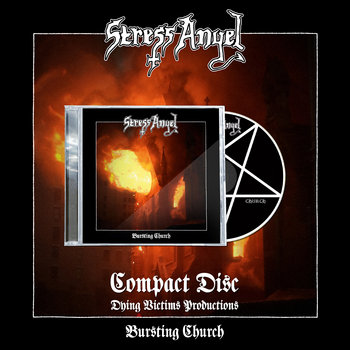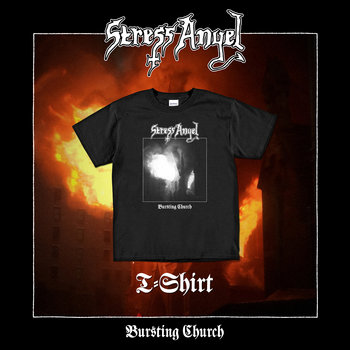 On Bursting Church, the Brooklyn duo Stress Angel thrashes about in primordial muck of early extreme metal. Shadows of early Bathory, Venom, and Hellhammer haunt the corners of the band's debut LP, an album that revels in its own primitivism. The pounding drums of Manny Sores (also of the great NYC '80s fetishists Natur) propel the songs forward, while guitarist Nicolai Orifice drenches his twisted, blackened riffs in layers of reverb and eerie synth. Nothing is being reinvented on Bursting Church, but it taps into familiar pleasure centers with preternatural ease. In metal, that's often just as satisfying.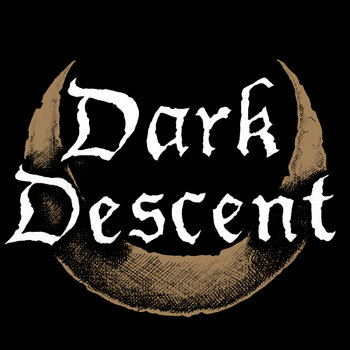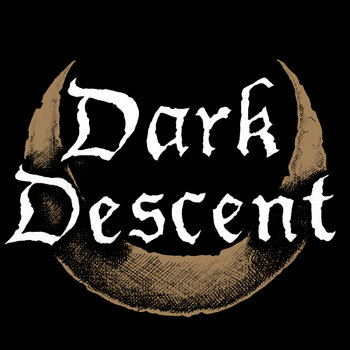 Merch for this release:
Compact Disc (CD), T-Shirt/Apparel, Vinyl LP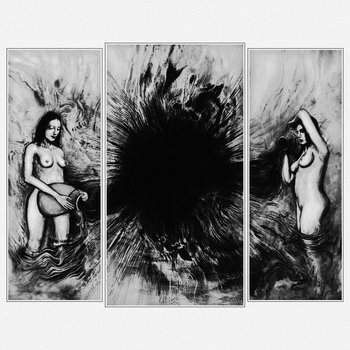 The cover of Mannveira's debut album depicts a black hole. That's a fitting image for the Reykjavík band's brand of lightless, all-consuming black metal. The abject bleakness of Vitahríngur makes it a cousin of the depressive suicidal black metal movement, but the grace and patience with which the songs unfold helps set it apart. This is dark, desolate music, but it's not especially ugly moment to moment. There's a strange beauty in the way the band deal with the darkness. The Icelandic black metal scene has become crowded over the past few years, but if their debut is any indication, Mannveira should have no trouble rising to the top of the heap.
Nansarunai already made one of my favorite albums of the year, the alternately martial and elegiac Ultimul Rege. Their three contributions to a new split with fellow Indonesian raw black metal band Forbidden Tomb are every bit as good as the songs from the long-player, and the 10-minute "The Eternal Bliss (Renunciation of Pilgrimage)" might be their finest track yet. Forbidden Tomb's side of the split makes Nansarunai's sound like Born to Run. Harsh, grating, and formally as close to noise music as it is to black metal, Forbidden Tomb's music is decidedly not for everybody. If you have the stomach for it, though, they provide a grimy counterpoint to Nansarunai's (relatively) more accessible lurch.