BEST METAL
The Best Metal on Bandcamp: August 2017
By Brad Sanders · August 30, 2017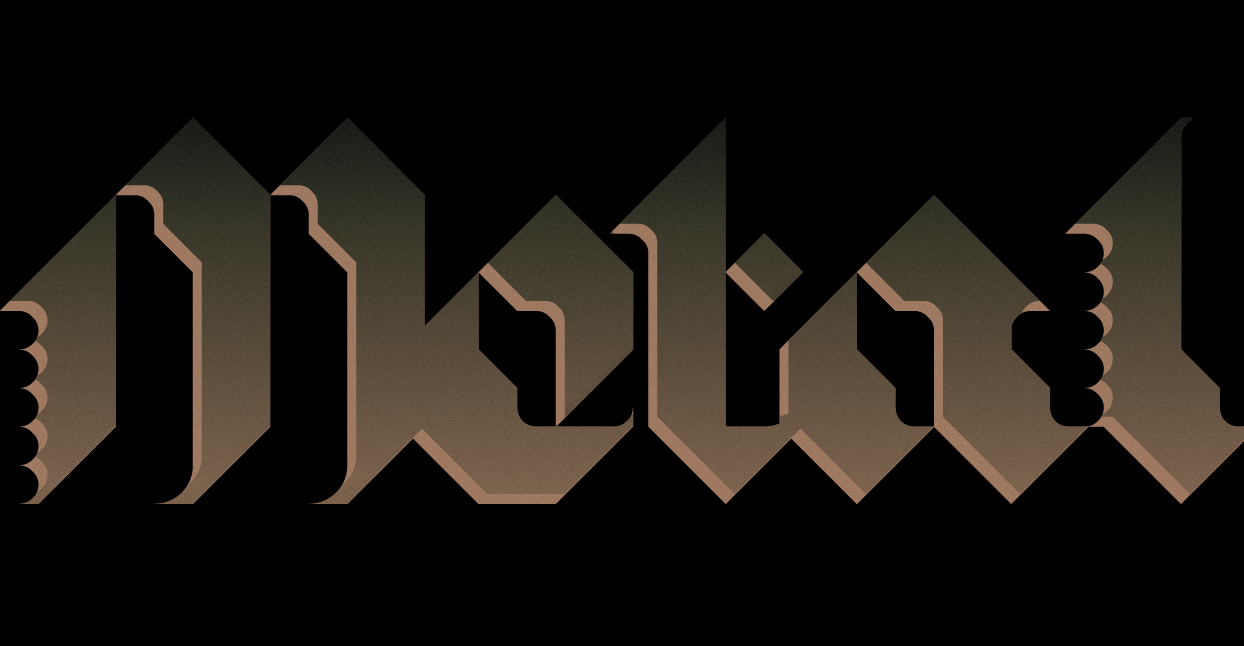 This month's best metal includes music by bands both staunchly orthodox and so experimental they render genre irrelevant. The groups that fall into the latter category are tasked with finding new ways to corrupt a genre that's been around for decades, while the groups in the former have to stand out in a sea of bands who have heard all the same records that they have. When something great floats to the surface, it feels like a minor miracle. As ever, there's a whole lot of metal coming out in any given month, but if you take the time to pick through it, there's plenty of brilliance to be discovered. (A note for those paying close attention: Yes, a few of these albums actually came out in July, but they dropped after the July 2017 edition of the column.)
View the Best Metal on Bandcamp Archives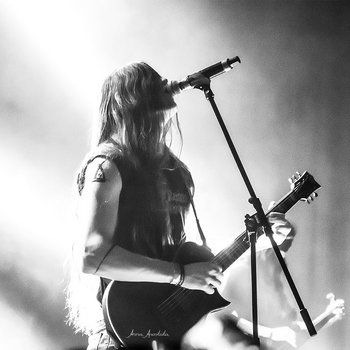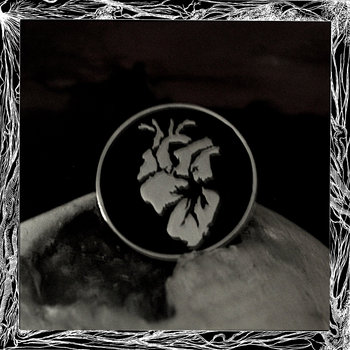 .
00:10 / 00:58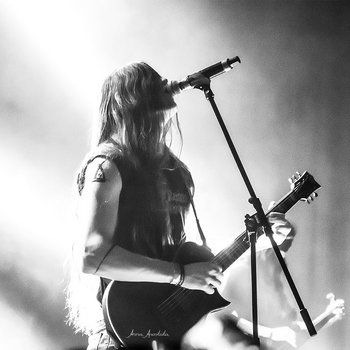 Merch for this release:
, Compact Disc (CD), 2 x Vinyl LP, T-Shirt/Apparel, T-Shirt/Shirt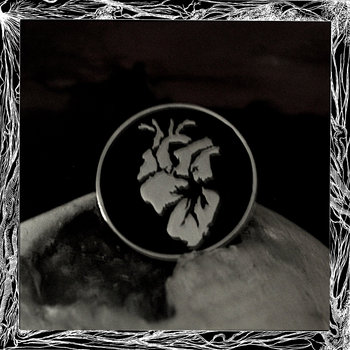 The self-titled debut by Tchornobog is exactly the kind of ambitious, genre-defying album that births cult legends. Markov Soroka, the 21-year-old Ukrainian polymath also behind one-man ambient black metal band Aureole and funeral doom project Slow, has crafted his most forward-thinking work yet. Tchornobog's four tracks clock in between 12 and 20 minutes each, and they use their marathon runtimes to weave disparate threads of death, black, folk, and doom metal into cosmic tapestries. The term "avant-garde metal" has lost steam over the past decade, but that's exactly what Soroka is making here. There are no restrictions on what textures and sounds he's willing to use to build Tchornobog's world. Whether a passage demands blastbeats or saxophone, Soroka indulges the urge. Necessarily, that makes Tchornobog feel like an extension of the autodidactic musician himself. It's a thrill to hear what's inside the brain of one of metal's brightest young stars.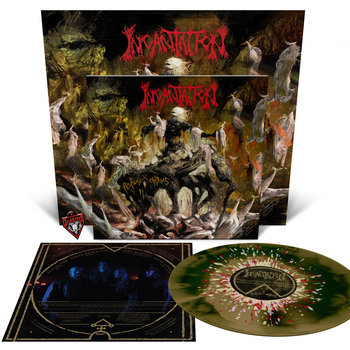 .
00:10 / 00:58
Merch for this release:
Compact Disc (CD), T-Shirt/Apparel, Vinyl LP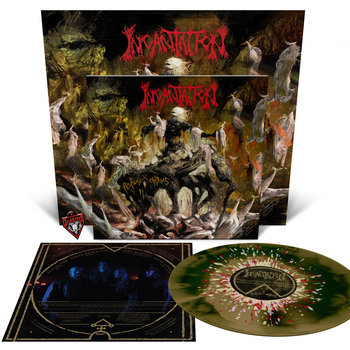 It should come as no surprise to Bandcamp readers that Incantation is one of the most influential death metal bands of all time, and the band has released yet another great record in Profane Nexus. That doesn't make this album any less awe-inspiring. Incantation sound reinvigorated here, after the small backwards step of 2014's Dirges of Elysium. The fast songs on Profane Nexus, like ripping lead single "Rites of the Locust" and one-minute beatdown "Xipe Totec," are vicious bloodbaths, while the slow songs fully synthesize the band's signature gnarled, evil death metal with their most depressive funeral doom tendencies. Whatever the beats per minute, every single riff on Profane Nexus bears the mark of a veteran band that's managed to stay hungry, performing at the peak of its powers.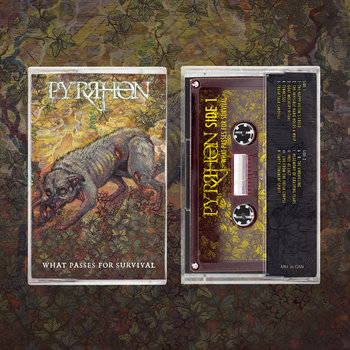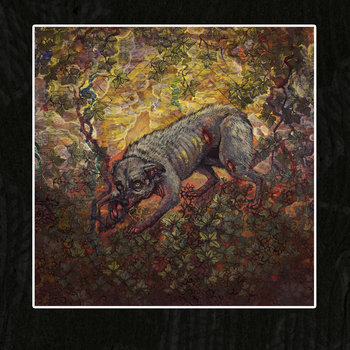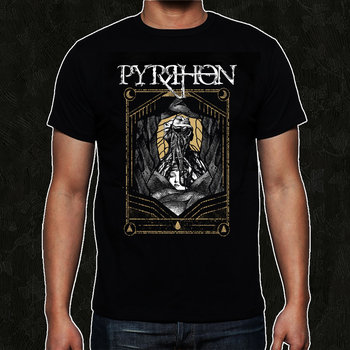 .
00:10 / 00:58
Merch for this release:
Cassette, Compact Disc (CD), T-Shirt/Apparel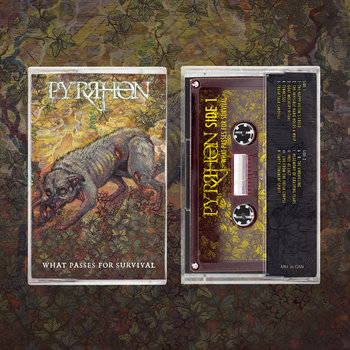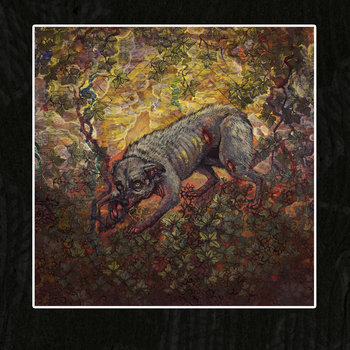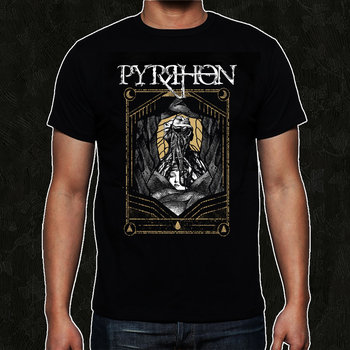 When you sit down with What Passes for Survival, throw any notion of tech-death out the window: Brooklyn's Pyrrhon are not in thrall to any tradition of the genre but their own. On their third and most fully-realized album, the band takes every sharp left turn available, bending their jagged songs almost to the point of disintegration before reeling them back in at the last second. At the center of the maelstrom is vocalist and lyricist Doug Moore—full disclosure, he was once my editor at Invisible Oranges and remains a pal—who doesn't so much counterbalance the instruments as scream back at them. Moore's vocal range has grown since Pyrrhon's last outing, and his lyrics are sharper than ever. Album highlight "Goat Mockery Ritual" takes acerbic aim at the edgelord black metal crowd with the precision of a tactical strike. ("Clownpainted priest garbed for mummery" both betrays the band's Philly roots, and fucking rules.) Pyrrhon has long been compared to Gorguts for their anything-goes ethos and technical mastery, but What Passes for Survival more often recalls a more obscure signpost: the late, great Ohio band Rune. Like Rune, Pyrrhon pushes their sound past the boundaries of genre categorization, building intricate Rube Goldberg-like songs that sacrifice no emotional weight or sheer intensity for their endless array of tricks.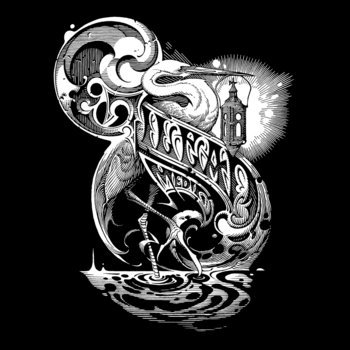 .
00:10 / 00:58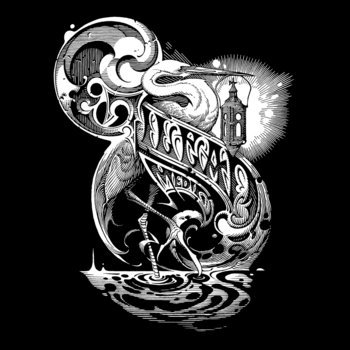 The next time someone tells you New York isn't scuzzy anymore, play them Contempt. On their harrowing new LP, Brooklyn's Couch Slut runs the city's storied noise rock and hardcore lineage through a grime-encrusted filter, buoyed by the controlled-chaos vocals of frontwoman Megan Osztrosits. Her voice is all wild-eyed id, a Tasmanian Devil whirlwind cloud that destroys everything it pulls into its orbit. She lends a thrilling unpredictability to songs that, while compositionally challenging, are played extremely tight. Indeed, despite their penchant for the noisy squall of AmRep-style production, these songs hew close enough to more conventional doom and sludge to make Couch Slut an easy fit on metal bills and a metal record label. Osztrosits is their ace-in-the-hole. Once the riffs lure you in, she strikes with an unsettling lyric about power dynamics of rape or a skin-crawling scream. Contempt is engineered to unsettle, and unsettle it does.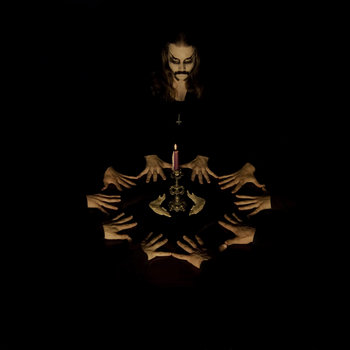 .
00:10 / 00:58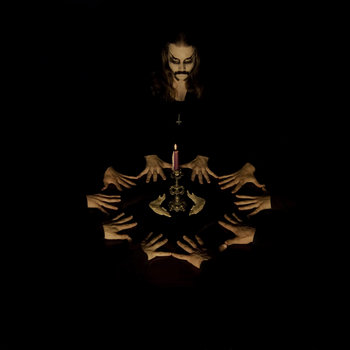 Germany's Attic presumably got their name from the location of Grandma's rocking chair on the narrative that ties together King Diamond's Them. If they didn't, the name would be the only thing about the band that isn't a reference to the King's golden era. The existence of copycat acts is nothing new in metal, but Diamond's sound is so idiosyncratic and chops-driven that no one's really successfully pulled it off before. Sanctimonious, Attic's sophomore LP, changes that, and stands tall as a modern trad-metal masterwork in its own right. Every King Diamond box is ticked: Sanctimonious is a gothic horror concept album set at a nunnery, and its songs are awash in dueling lead guitars and Hammer Film Productions pipe organ. Vocalist Meister Cagliostro reaches for Diamond's same soaring falsettos and digs deep for his gravelly lows, and acquits himself more than admirably. Attic doesn't stray too far from the template laid down by their chief influence, but they find ways to shine light into its dark, underexplored corners and crevices. It feels a bit glib to call Sanctimonious the best King Diamond album since Conspiracy, but it's also apt. Attic's great gift to metalheads with this record is an alternate universe in which the King has one more masterpiece.
.
00:10 / 00:58
The impact of the two-song I Can Tell You About Pain was somewhat lessened when Converge announced their long-awaited new LP, The Dusk in Us, less than a month after its release. But risk overlooking Pain as a throwaway stopgap at your peril. The title track, which will appear on Dusk, is an archetypal Converge banger—a two-minute ball of fanged fury that would fit neatly on No Heroes or Axe to Fall. "Eve," on the other hand, sounds like it was written specifically for the band's just-concluded tour with Neurosis, and it shows what they're capable of when they really stretch their legs. Like "Jane Doe" and "Coral Blue" before it, "Eve" is a shimmering piece of long-form post-metal that shows its true ugliness when you hold it to the light. Taken together, the two tracks on I Can Tell You About Pain show Converge's incredible range as songwriters, and promise another massive work when The Dust in Us drops in November.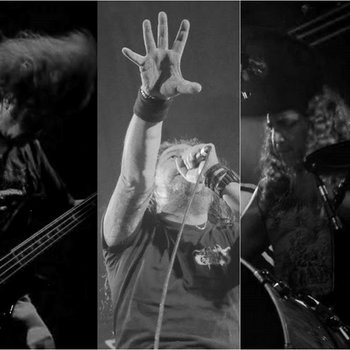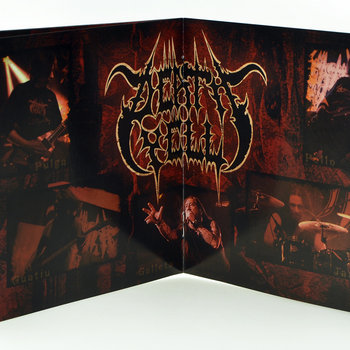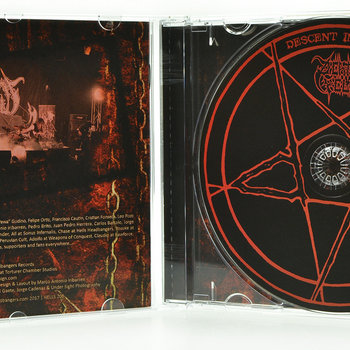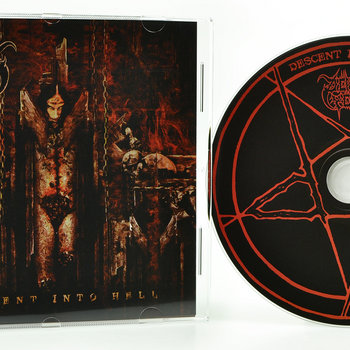 .
00:10 / 00:58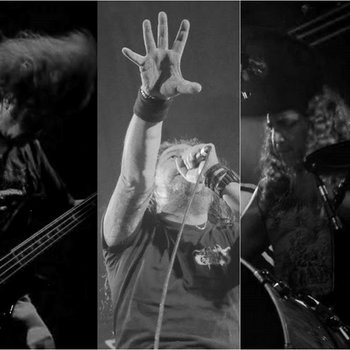 Merch for this release:
Compact Disc (CD), Vinyl LP, T-Shirt/Apparel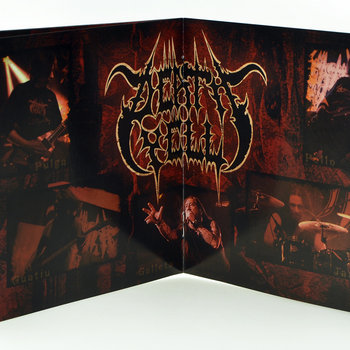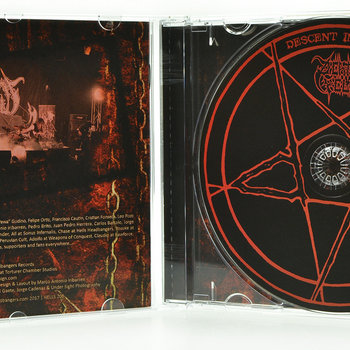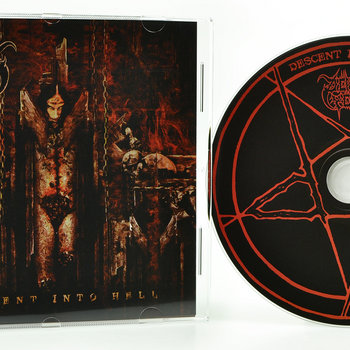 Chilean thrash/death crew Death Yell formed in Santiago in 1986. Thirty-one years later, they're finally releasing their debut album, the furious Descent Into Hell. (Credit Hells Headbangers, a premier excavator of extreme metal bands lost to the sands of time, for bringing this album to the light.) Like so many new albums by "lost" '80s bands, Descent Into Hell often sounds stuck in time. Fortunately, it's in a good way. The riffs, drum patterns, and vocals recall early works by Destruction, Atheist, and Sepultura, all bands that have fallen somewhat out of popular favor among metal's younger generations. Sometimes it takes letting an old dog out of its cage to remind you of your favorite tricks.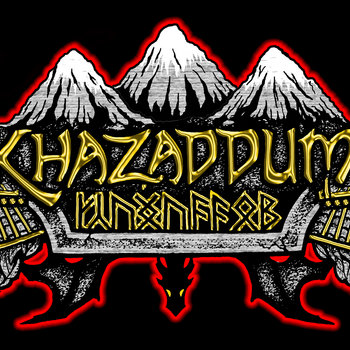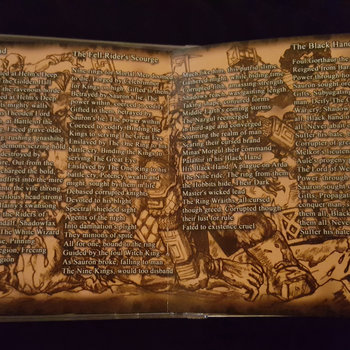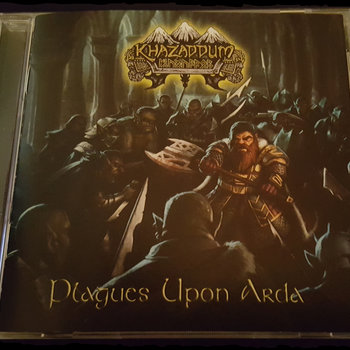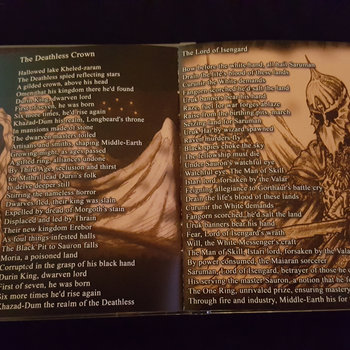 .
00:10 / 00:58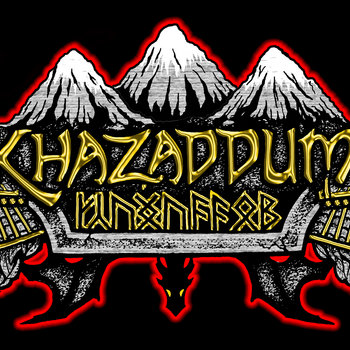 Merch for this release:
Compact Disc (CD)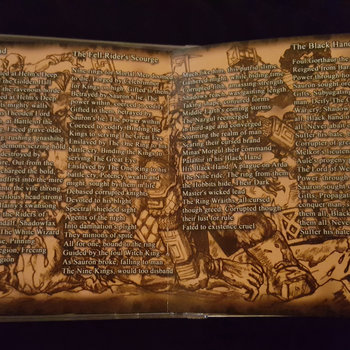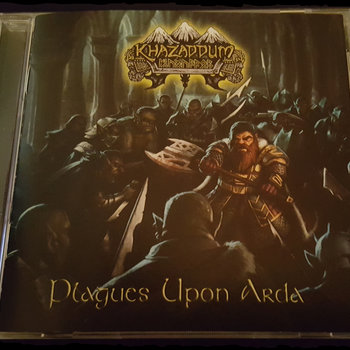 The works of J.R.R. Tolkien have been a major influence on heavy music at least since Led Zeppelin wrote "Ramble On" in 1969. In recent history, The Lord of the Rings has become associated with the kind of frilly Euro power metal played by bands like Blind Guardian and Dragonland. Milwaukee's Khazaddum are more Tolkien-obsessed than just about anybody, but, refreshingly, they pair their dwarven odes to the technical brutal death metal favored by Nile and Fleshgod Apocalypse, leaning hard into those bands' use of symphonic flourishes. The juxtaposition works, and Plagues Upon Arda ends up feeling fresh despite its use of well-established sonic elements and lyrical themes. The album's greatest strength is its ability to evoke a sense of place, even if that place is fictional. We can only imagine what kind of music Middle Earth's dwarves would have listened to as they rode into battle, but Khazaddum offers a convincing case that it would have been death metal.
—Brad Sanders