BEST METAL
The Best Metal on Bandcamp, August 2023
By Brad Sanders · September 11, 2023
This month's best metal on Bandcamp includes bell-bottomed classic doom from Italy, razor-sharp death metal from Brazil, a debauched avant-metal swan song from the Netherlands, and much more.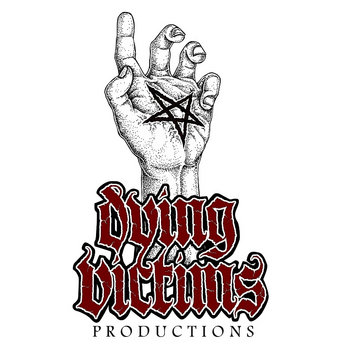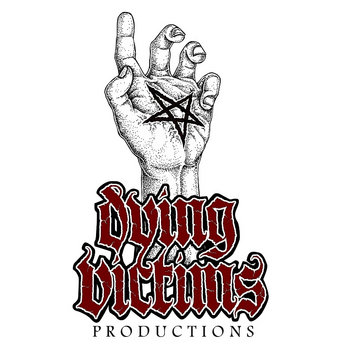 Merch for this release:
Vinyl LP, Compact Disc (CD)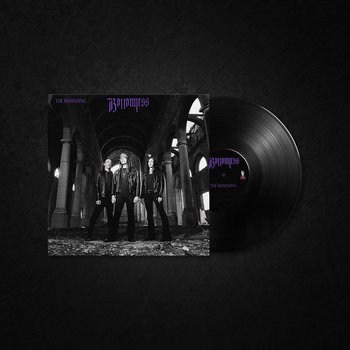 Deep down, every metalhead wants to be in a band that sounds like Black Sabbath. Who wouldn't? It's been 53 years since Tony Iommi laid down the tritone heard 'round the world, and its echo hasn't even begun to fade. The metal godfathers aren't the only audible influence on the Italian power trio Bottomless, but they're certainly the most prominent. For their sophomore album, The Banishing, the band went straight to that sacred wellspring in Birmingham for inspiration, crafting eight hymns of thunderous, tuneful proto-doom that pay glorious homage to Sabbath classics from Paranoid to Tyr. Bottomless boast an all-star lineup, with guitarist/vocalist Giorgio Trombino and drummer David Lucido from the funereal death/doom band Assumption joining Messa frontwoman Sara Bianchin, who plays bass here. (Bianchin is one of the best singers in metal today, and she's every bit as astonishing in the Geezer Butler role, delivering the tectonic bass grooves that anchor The Banishing and give it much of its heft.) If the songwriting wasn't so sharp, Bottomless could risk coming off as three friends dabbling in '70s cosplay. But the smoldering slow-burn of "Stand in the Dimming Light," the sun-and-shade stomp of "By the Sword of the Archangel," and the eerie acoustic ballad "Drawn into Yesterday" are far too immaculate to be mistaken for something unserious. Bottomless work hard to elevate their Sabbath worship, and The Banishing is the best album of its kind in years.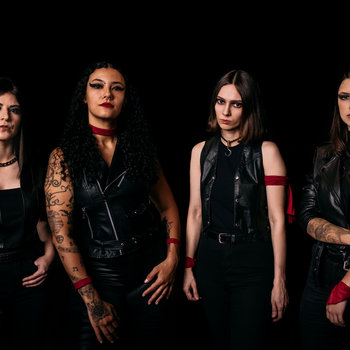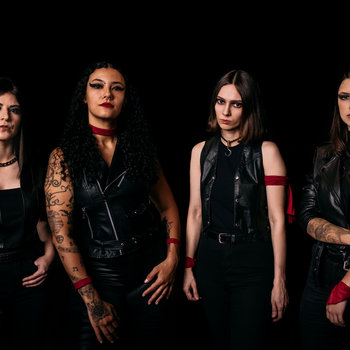 When Fernanda Lira and Luana Dametto quit Nervosa in 2020, they left behind what was arguably the most popular all-female metal band in the world. Their new band has the potential to be even bigger. Nervosa were—and still are, under the steady hand of founder Prika Amaral—a thrash band, but Crypta play a beefy, bludgeoning death metal that's more on-trend for 2023. On Shades of Sorrow, they expand on 2021's promising Echoes of the Soul, bringing in more melody, more hooks, and far more incisive writing. Lira dug back into her personal diaries for lyrical inspiration, revisiting traumatic episodes and her own journey back from the brink after being diagnosed with anxiety disorder. That personal heaviness comes across in Shades of Sorrow, but the album would be plenty heavy with or without it. The guitar interplay between Tainá Bergamaschi and newcomer Jéssica di Falchi is brilliant, with buzzsaw riffs cutting through slithery melodies—plus the occasional clean interlude, to give the songs some breathing room before the next battering ram comes in to knock the listener's head off. Like Dismember, Vader, or their fellow Brazilians in Krisiun, Crypta know how to play melodically sophisticated death metal without playing melodic death metal. That means Shades of Sorrow is as catchy as it is crushing.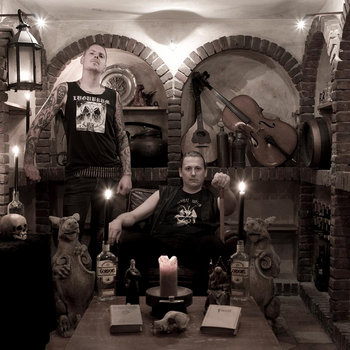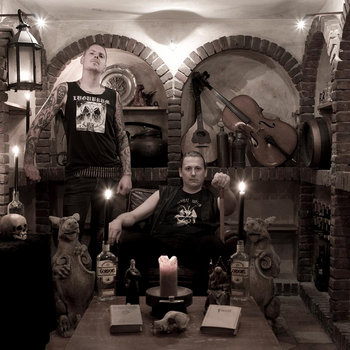 All good parties must come to an end, and the image of the devil facedown with a bottle of whiskey on the cover of Urfaust's Untergang illustrates the conclusion of theirs. After 20 years and seven albums of ceremonial debauchery, the Dutch avant-black metal band has called it quits. (Their sister band, the more trad-leaning The Spirit Cabinet, also imploded earlier this year.) There's always been a teetering-on-the-brink quality to Urfaust's music, and Untergang's boldest formal experiments shed some light on how that teetering became a full-on plunge into the depths. "Höllenkosmos" is a lo-fi cross between drone doom and kosmische musik that feels like the depths of a hangover, while "Atomtod" pairs ritualistic drums to a squelching feedback squall. Even the more recognizably black metal tunes, like the title track and "Abgrund," feel a smidge more unhinged than the band's famously depraved standard. Untergang seemingly sees Urfaust bidding farewell before things could get really dark. Let's trust their instincts on that.
Merch for this release:
Vinyl LP, Compact Disc (CD)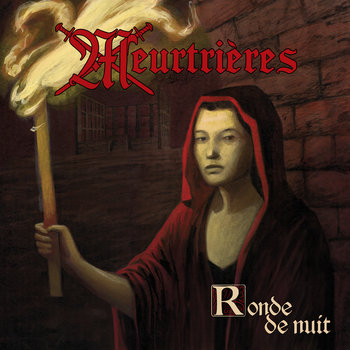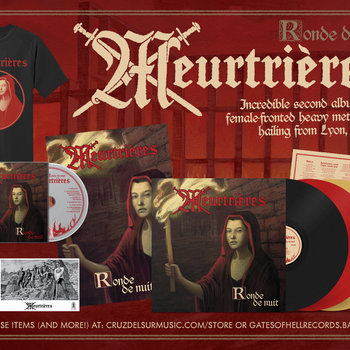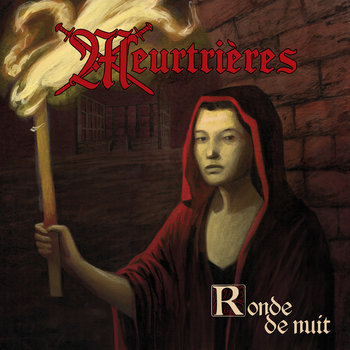 Lyon's Meurtrières play heavy metal like flagbearers on horseback, heralding a coming invasion of galloping riffs and urgent vocals. Ronde de Nuit is the band's first full-length, following a self-titled EP from 2020, and it sees them doubling down on their rugged NWOBHM worship and French medieval themes. Vocalist Fiona—new to the LP after replacing original singer Fleur—sounds like a cross between Cauchemar's Annick Giroux and Smoulder's Sarah Ann, and she guides a band hell-bent on delivering rambunctious, gate-storming heavy metal tunes. Ronde de Nuit ends up sounding a bit like a rougher-around-the-edges Iron Maiden circa 1980, with that band's nods to streetwise London punk traded out for the din of the battlefields of Agincourt and Castillon.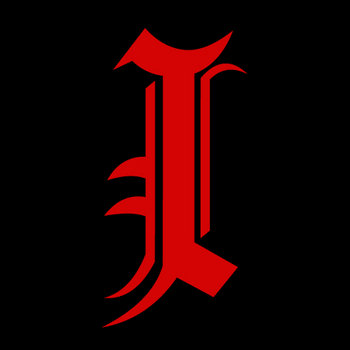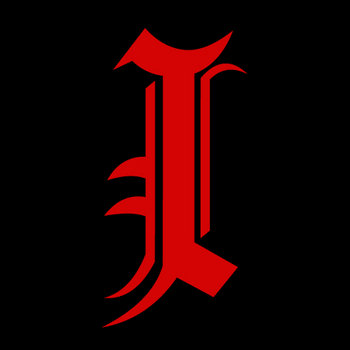 Merch for this release:
Vinyl LP, Compact Disc (CD), Cassette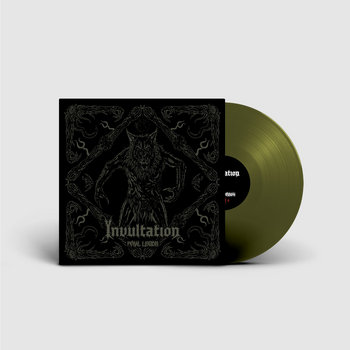 The subgenre known as war metal, pioneered by bands like Blasphemy and Archgoat, isn't exactly renowned for its tunefulness. If I'm being uncharitable, I'd say it's better known for bullet belts, smudged face paint, and facile edge-lordery than it is for the collision of extreme black and death metal that comprises its sound. Occasionally, though, a band in that style manages to break through the noise. Ohio musician Andrew Lampe—also of I, Voidhanger oddity The Wakedead Gathering—has done just that with Invultation. Feral Legion is Lampe's third full-length under the name since 2020, and it twists the bestial violence of war metal into something a bit more musical than the genre's typical fare. Lampe knows his way around a memorable riff, and he's canny enough not to bury the songs in so much production murk that you can't make out what's going on. His leads are also uncommonly melodic for the genre; Feral Legion's solos split the difference between chaotic fretboard flailing and controlled, composed playing. (Some might say Invultation skews closer to Incantation than most war metal bands. My response to that would be: "Good, Incantation is better than most war metal.") The best track on the album is "Mark of the Fang," a Blood on Satan's Claw-sampling beast of a song that mostly menaces at a stalking, midtempo pace, only ratcheting itself up to a sprint for a few terrifying moments. It's dark, it's evil—and, God forbid, it's catchy.
Give it up for Radiation Blackbody—too weird to live, too rare to die. J. Stallings and J. Scott have been making defiantly uncategorizable instrumental music from their NYC HQ for a decade and a half now, and in that time, they've built themselves a universe out of nothing but bass and drums. Dead Seed Planted in Dead Earth is classic Radiation Blackbody, all sinewy basslines undergirded by nimble yet forceful drumming. Everything is recorded to make it feel as raw and organic as possible. Sometimes, it feels like sitting in on a band practice before the guitarist and singer show up. But it's always unapologetically itself. Stallings and Scott share the kind of mind-meld that only comes with time and repetition, and they're fully locked in as they work through these frequently bizarre compositions, dragging in elements of prog, math rock, hardcore, and grind without ever actually sounding like any of those things. (In that regard, they're probably the true heirs to fellow instrumental weirdos Blind Idiot God.) You can only admire the audacity and applaud the years of service they've put in to get here.
Merch for this release:
Vinyl LP, T-Shirt/Shirt
There's a song on Anti-God Hand's Blight Year called "Endless Brightness." That title captures what the record is doing as well as I could in any blurb. The Vancouver project led by Will Ballantyne specializes in black metal so luminous it's blinding, so radiant it threatens to collapse on itself like a dying star. Incessant brightness can open a pathway to sonic harshness, and that's the road down which Ballantyne walks. These songs don't sound cheerful, even though Ballantyne has called himself a relentless optimist. They sound ecstatic, almost manic. It's a tweak on the earliest Deafheaven and Liturgy material—fittingly, ex-Liturgy drummer Greg Fox plays on Blight Year—taken to unsettling extremes. The atmosphere is never at the expense of the riffs, which are unfailingly well-composed and satisfyingly sharp-edged. Blight Year is great because it works first and foremost as black metal.
Despite its geographical and cultural proximity to metal-crazed Japan, there aren't many heavy bands from South Korea who have made a splash internationally. One of the few is Dark Mirror ov Tragedy, who have plied their symphonic, gothic trade in Seoul for the past 20 years. Guitarist Sohn Kyung-ho has been a member of that band since 2007, and more recently, he's launched a couple of black metal solo projects. His latest endeavor is Celestial Annihilator, a one-man cosmic black metal band influenced by acts like Mare Cognitum and Midnight Odyssey. Debut album Annihilation for Esoteric Nascency is a far cry from Dark Mirror ov Tragedy's theatrics. It's black metal for the vacuum of space, with warp-speed riffing and moody sci-fi synths. The album-closing triptych of "Birth of Magnetar," "Beyond the Heliosphere," and the 10-minute "Cosmic Grave" contains some of the most brazenly ambitious black metal of the year.