BEST METAL
The Best Metal on Bandcamp: July 2018
By Brad Sanders · July 30, 2018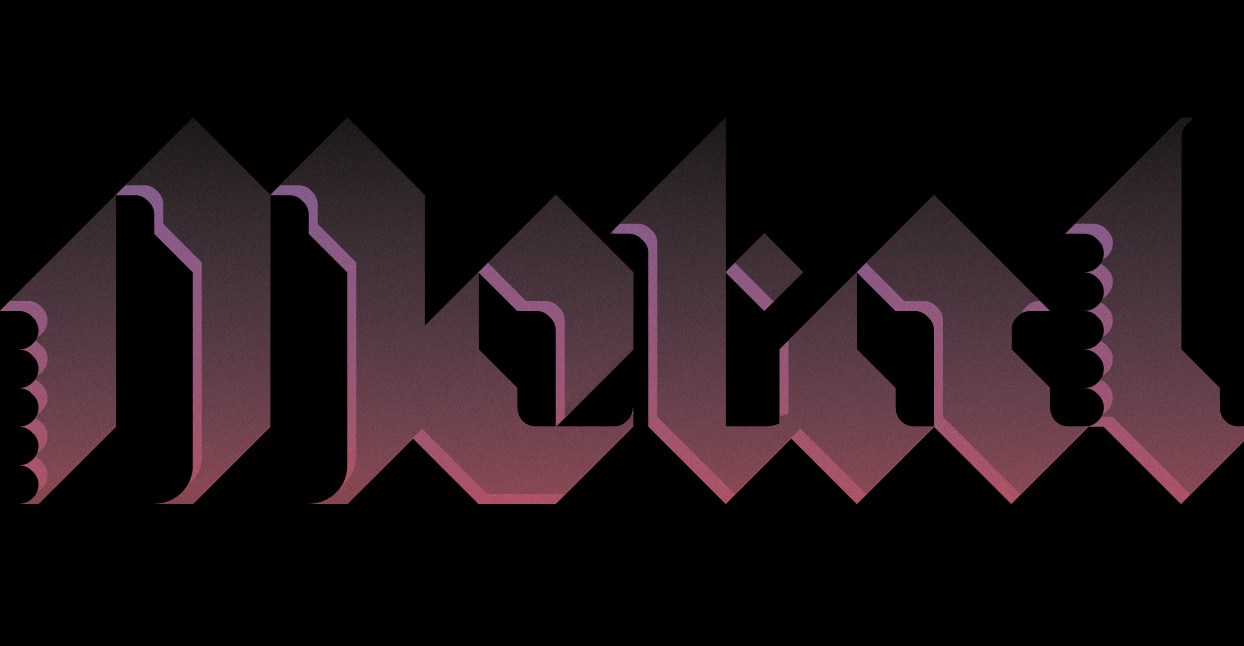 July's crop of the best metal on Bandcamp includes the debut album by a starry new Bay Area supergroup, a shockingly successful synthwave/metal mashup, bong-in-hand stoner doom, and much more.
View the Best Metal on Bandcamp Archives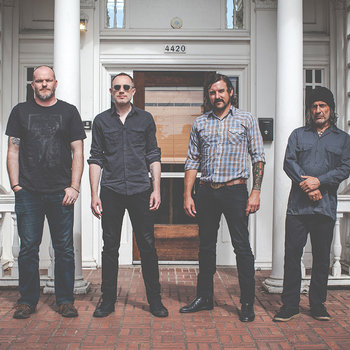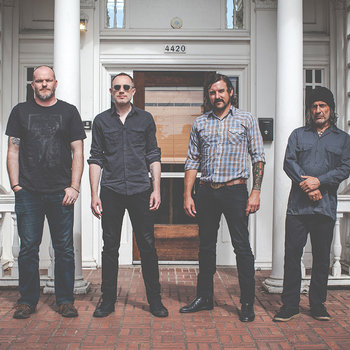 Merch for this release:
Compact Disc (CD), 2 x Vinyl LP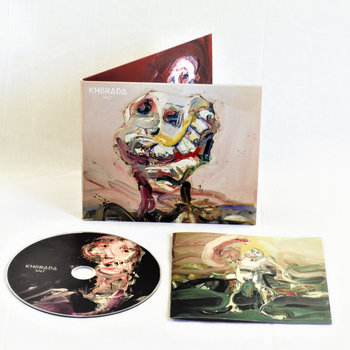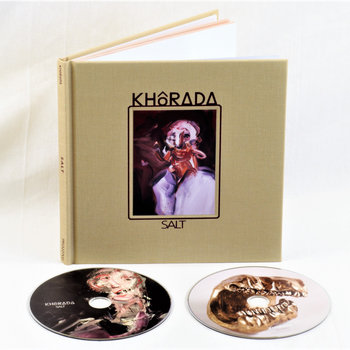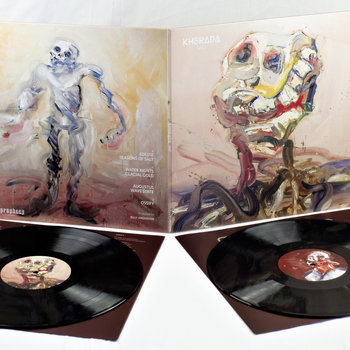 The band names have changed, but the '00s' golden generation of forward-thinking West Coast metal is alive and well. Add Khôrada to the growing list of groups who have emerged in the past few years, boasting key players from the scene's previous iteration. Now that groups like them, as well as Ails, Squalus, Pillorian, and Extremity, are all spitting fire, it's easier to stop mourning Ludicra, Giant Squid, and Agalloch. Khôrada's sludgy, kitchen-sink avant-metal is the work of erstwhile Giant Squid frontman Aaron Gregory and three former members of Agalloch. The project's debut album, Salt, borrows elements from those two acts, but it's mostly an entirely new beast. Gregory's long-standing conservationist bent turns apocalyptic, with all the songs directly or indirectly referencing a looming extinction event caused by climate change. Where Giant Squid shone a light on the monsters that lurk in the sea's briny depths, Khôrada find the true monster in the mirror. Salt is likely the heaviest album Gregory's ever worked on—not just thematically, but sonically. Don Anderson, Jason Walton, and Aesop Dekker leave behind the folk-inflected black metal they played in Agalloch for a more direct, visceral sound that lands somewhere between prog and sludge. They move seamlessly between menacing and mournful as the band's perspective on the manmade cataclysm shifts. In an era mostly bereft of great political metal albums, Khôrada have made an instant classic of the genre.
Merch for this release:
Compact Disc (CD), Vinyl LP, T-Shirt/Apparel
The Lion's Daughter were always more than just a generic sludge band, but even their most fervent fans couldn't have seen Future Cult coming. On their bold new album, the St. Louis trio trade the swampy riffs of their early work for full-on synthwave crossover, making a record that's more John Carpenter than Eyehategod. While extreme metal and synthwave have significant audience overlap, until now, few artists have fused the two sounds with much success. Future Cult changes that. The Lion's Daughter utilize Moog and guitar alike to instill dread deep in the listener's gut, bolstered by truly disturbing, otherworldly art by the Belgian collective Mothmeister. 
Even if you've never heard Bongripper, you probably know what Bongripper sound like. They sound like they're taking massive rips on friggin' bongs! They don't have vocals, probably because their lungs and larynxes are preoccupied with the bong rips! While there's some truth to the tongue-in-cheek stoner vibes evident in their band name and album titles, the Chicago four-piece has been releasing increasingly sophisticated longform doom opuses over the past 12 years, culminating in the moody Terminal. Over two side-long compositions—"Slow" and "Death"—Bongripper create smoky, psych-drenched landscapes that rank among the most depressive material they've ever released. Like most doom bands who release 25-minute songs, Bongripper's selling point is atmosphere, and Terminal gets its hooks in you right away. The first riff to burble up from the low-end morass of "Slow" is a hypnotic, entrancing bass theme that anchors the whole 25-minute song. It's the first great riff on an album with too many too count.
Merch for this release:
Vinyl LP, Compact Disc (CD)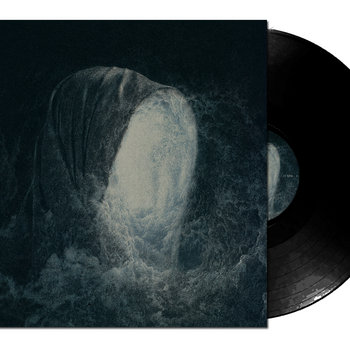 Athens, Ohio's Skeletonwitch have always been a square peg in a round hole. During the party-thrash boom that saw the rise of bands like Municipal Waste and Fueled by Fire, they were making a confounding, singular blackened thrash that was as death-obsessed as it was beer-bong-worthy. Frontman Chance Garnette was a wild man onstage, his sweat-drenched locks flying in every direction while he entreated audiences to drink beer, smoke weed, and participate in a certain sex act. In 2015, Garnette left the band and was replaced by the more buttoned-up Adam Clemans, who also sings for black metal deconstructionists Wolvhammer. The first full-length with Clemans, Devouring Radiant Light, is exactly the kind of left turn you'd expect from such a personnel change, but it's still a jarring reset for what is clearly now a very different kind of band. Opening cut "Fen of Shadows" sets the tone; it's an eight-minute melodic black metal epic that scales heights of songwriting and musicianship the band never reached with Garnette. The band doubles down on the ambition of that first track with seven more surprising songs that chart a new course for the 'Witch. The last residual traces of thrash are nearly gone from their DNA. Even the fastest tracks are more compositionally-minded, less "riff salad," than the band's Beyond the Permafrost-era peak. It remains to be seen how many old fans of the band will stick around for their next act, but if you're listening with an open mind, it's hard not to be impressed by Devouring Radiant Light.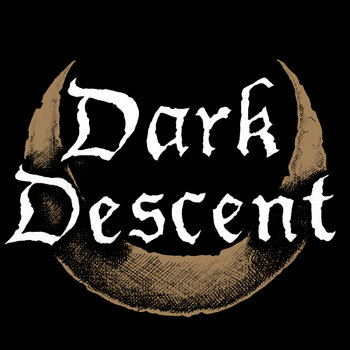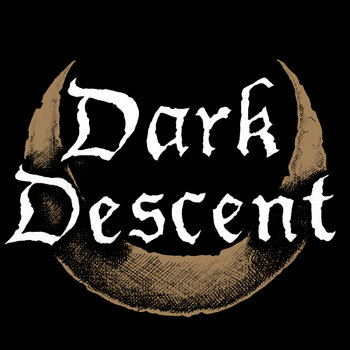 Merch for this release:
Compact Disc (CD)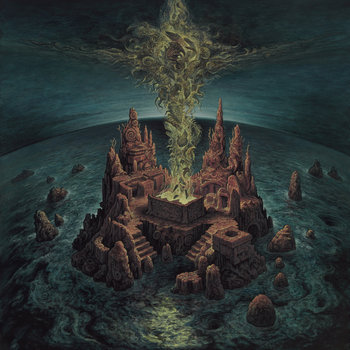 A full decade after their formation, and eight years after their Rituals of the Grotesque EP became the first-ever title on the then-nascent Dark Descent Records, Turkey's Burial Invocation are finally releasing their debut full-length. That's just one way that Abiogenesis feels like a "full-circle" moment for both the band and the label. Burial Invocation have nearly perfected the kind of Finnish-style death-doom that has become Dark Descent's calling card over the past few years. The four long compositions that make up the bulk of Abiogenesis are characterized by agile shifts in tempo and mood, oppressive atmosphere-building, and virtuosic instrumental work, especially by guitarists Cihan Akün and Can Yakay Darbaz. To cap it all off, a painting by the da Vinci of death metal, Dan Seagrave, graces the album's cover—a crucial co-sign if there ever was one.
Mutilation Rites
Chasm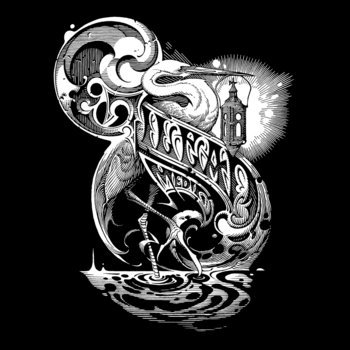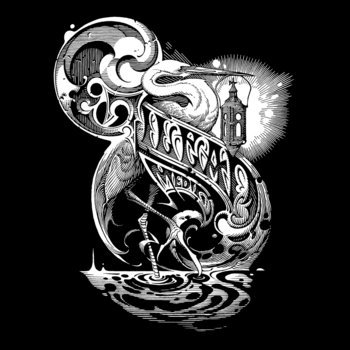 Merch for this release:
Vinyl LP, Compact Disc (CD)
Mutilation Rites came up as a relatively straightforward U.S. black metal band, albeit a musically ambitious one. For the NYC outfit's third full-length, Chasm, black metal remains the core of the sound, but they're playing looser than ever with genre lines. At various points across its six songs, Chasm sounds like filthy death metal performed by scuzzy punks and given atmospheric black metal production. The genre agnosticism suits them; Chasm is both sprawling in form and concise in execution, and it's likely the best Mutilation Rites album yet.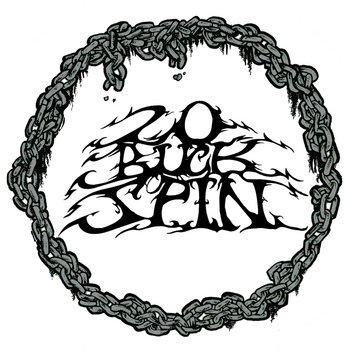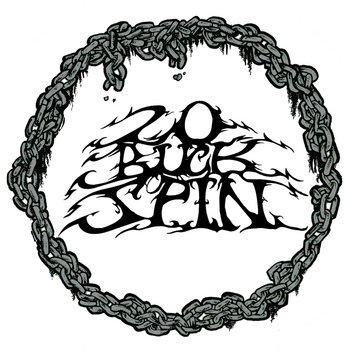 Merch for this release:
Vinyl LP, Compact Disc (CD), Cassette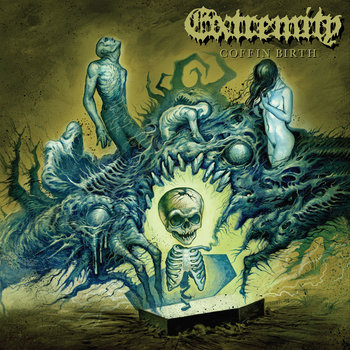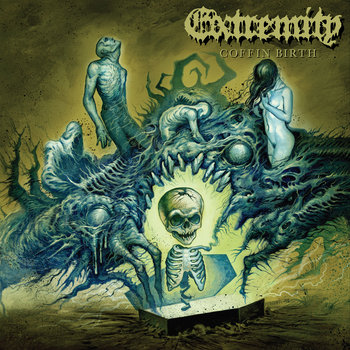 Oakland's Extremity arrived on the scene with last year's Extremely Fucking Dead EP, an old-school death metal banger that winked at the camera without letting its foot off the gas pedal. The debut full-length by the all-star band—headlined by Marissa Martinez-Hoadley of Cretin, and giving Aesop Dekker his second appearance on this month's list—plays things with a straighter face, but it's a bit of a stretch to call it a "mature" album. Coffin Birth is just as loaded with the same ugly, primitive death metal riffing that the band burst out of the gates with, it's just occasionally spruced up with a nice acoustic passage. It's an evolutionary album for the band, satisfying in its own right but also indicative of the potential they have as a unit as they continue to piece things together.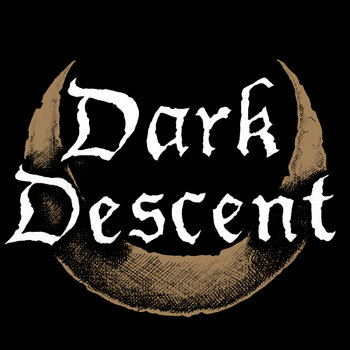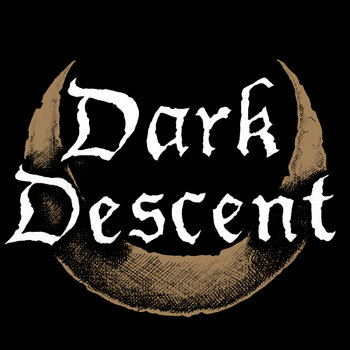 Merch for this release:
7" Vinyl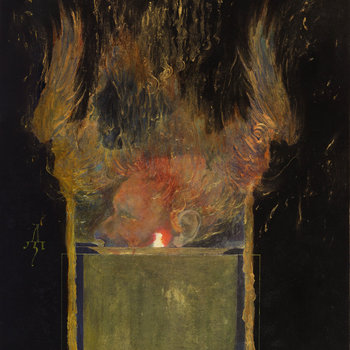 Dire Omen play the kind of ultra-dissonant, churning death metal that's meant to be deliberately unsettling. Not unlike their Australian counterparts Portal, the Canadian four-piece draw plenty from Incantation and Demilich while blending their sounds into another thing altogether. Where Portal go for mind-bending technicality, Dire Omen go for gut response. The short EP Formless Fire Embodied gives just a small taste of the band's penchant for the visceral, but each of the three songs is a perfectly designed package of revulsion.