BEST METAL
The Best Metal on Bandcamp: July 2017
By Brad Sanders · July 28, 2017
Whenever a member of a beloved band dies, it seems to touch the entire metal scene, so when Jason McCash and J. Clyde Paradis of the cult Indianapolis doom trio The Gates of Slumber passed away within two years of one another, the community was devastated. Guitarist and vocalist Karl Simon soldiered on and formed Wretch, whose self-titled debut from last year is essential. Now Wretch is back with a name-your-price EP benefiting the Amy Winehouse Foundation and the Indiana Addictions Issues Coalition. That release is profiled below as a part of a busy month in metal on Bandcamp that also includes iconoclastic one-man black metal, a split release from two modern masters of death-encrusted funeral doom, and Motörhead-worshipping D-beat from a metalpunk hero.
[View the Best Metal on Bandcamp Archives]
Wretch, Bastards Born
Bastards Born is an incredible recording. In one of the most emotionally raw performances in recent memory, the world-weary Karl Simon, his voice quavering with the weight of losing two bandmates to their struggles with addiction, sings a pair of the best songs they wrote together. Even his guitar seems to be sobbing. It's as heavy as it sounds, and then some, and these takes on "The Wretch" and "Bastards Born" manage to outshine the already brilliant versions on The Gates of Slumber's final album, partly thanks to their newfound emotional weight. Both songs are character studies of addicts, and it's at least a small comfort to know that they may be able to help people fighting those demons. And not just in the abstract: Wretch is contributing all proceeds from the songs to charities dedicated to helping people who struggle with addiction. The uptempo instrumental "Bassment Dweller" is a showcase for bassist Bryce Clarke that one-ups Metallica's "(Anesthesia) Pulling Teeth," and its position as the album closer suggests that the first chapter of Wretch has come to a close, even if it doesn't necessarily bring full closure.
Merch for this release:
Compact Disc (CD), 2 x Vinyl LP
Jute Gyte is the Jandek of black metal. Adam Kalmbach's one-man project has released more than 35 structurally dense, sonically challenging albums in the past decade on the label he co-owns, Jeshimoth Entertainment. His songs routinely stretch beyond 20 minutes. His guitar tone sounds like the Doppler effect of a bumblebee passing your ear. Oviri, his latest release, might be his best yet. Like all Jute Gyte albums, it seems to break the very physics of metal composition. Kalmbach's explanation of the opening track is worth quoting in full: "'Democritus Laughing' opens with a four-measure riff that accelerates by gaining an extra note each measure in a horizontal 4:5:6:7 ratio, for a total of 22 notes. The 22 pitches played by the opening guitar were generated aleatorically by rolling a 24-sided die; the three other guitars play serial transformations of that pitch material. When the drums enter, the tempo ratio becomes vertical and the four guitars trade tempos in that 4:5:6:7 ratio every time the opening theme recurs." That a process so complex can yield a song that's not just interesting, but actually enjoyable is no small feat. But Kalmbach is a charismatic enough performer to pull it off.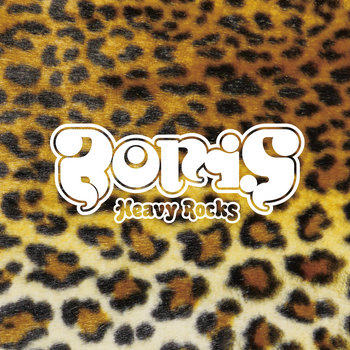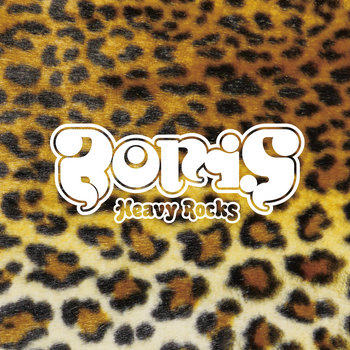 For metalheads who couldn't hang with Boris' forays into dreampop, shoegaze, drone, and noise, Dear will sound like a return to form. A band as indifferent to genre categorization as Boris certainly don't care, but they do sound especially at home working within their version of the heavy metal idiom on Dear—distorted riffs played through huge Orange stacks, soaring vocals, and sinister low-end rumble. Yet the non-metal elements are far from invisible. Taken as a whole, the album takes the lessons Boris has learned from the many sounds they've explored and synthesizes them into what might be the most satisfying, musically diverse release of their career.
Merch for this release:
Vinyl LP, Cassette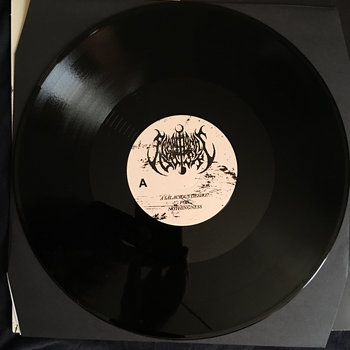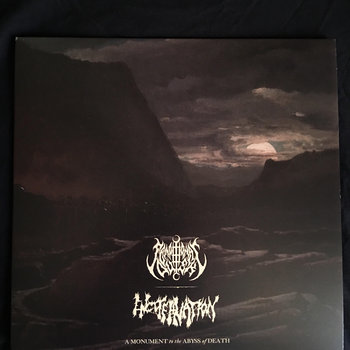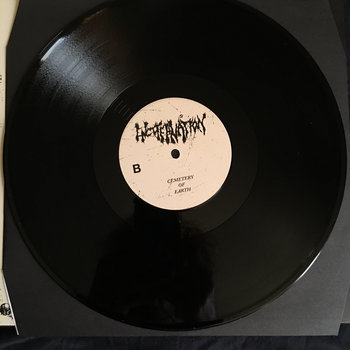 Sempiternal Dusk and Encoffination both emerged from three years of total radio silence to contribute 15-minute epics to this split release. By the sound of these songs, they did little else in the intervening time besides work on them. Sempiternal Dusk's "A Salacious Desire for Nothingness" and Encoffination's "Cemetery of Earth" are fine-tuned, doom-infused death metal machines. Both bands successfully marry the lumbering early funeral doom of Thergothon and Skepticism to the gnarly death metal of Incantation. Unsurprisingly, that makes A Monument to the Abyss of Death an oppressively heavy listen. Encoffination's track especially succeeds in building atmosphere, as the band keeps the tempo at a near standstill, letting waves of guitar feedback and almost impossibly restrained drumming create a hellish tableau for Justin Stubbs to moan over.
Chris Ulsh is one of the few people working today who is as respected and beloved by metalheads as he is by punks. As a member of Power Trip, Mammoth Grinder, and Impalers, Ulsh bridges the gap between the two cousin scenes, and sounds adept playing with the tropes of both. Cellar Dweller, the long-awaited second Impalers LP, is a blistering, concise D-beat record, with most of its 10 songs clocking in right around a minute. Its first half leans more conventional hardcore, but on the B-side, Ulsh and company lean harder into their obvious Motörhead influence. The title track is a three-minute Fast Eddie Clarke-style shred solo, and it rules. If Cellar Dwellar is any indication, punks and metalheads will keep crossing the aisle to cop Ulsh's records for a long time to come.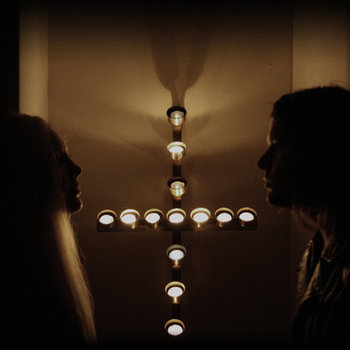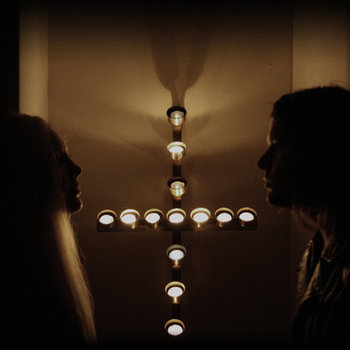 Merch for this release:
Compact Disc (CD)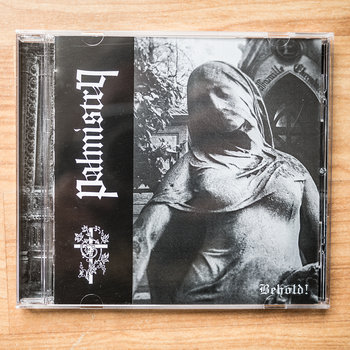 It's unusual to hear a young band formed in the 2010s playing the regal, melodic doom metal pioneered by bands like Candlemass and Solitude Aeturnus, so the first demo by Montreal's Palmistry is a welcome addition to the canon. It's impossible to find any information about them online, but the crushing riffs and powerful vocals on "Capharnaüm" and "In the Mountains…" suggest it won't be long before they're discovered. The band's lead singer, identified only as K.B., works magic with her dusky low register. It lends the songs a gritty edge that would be lacking if not for her presence. Mark Palmistry down as a band to watch.
One Master, Lycanthropic Burrowing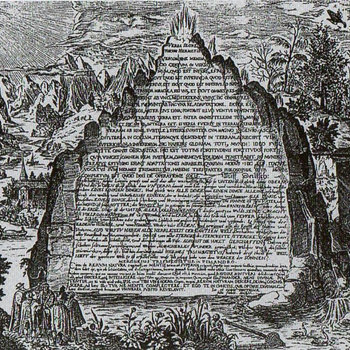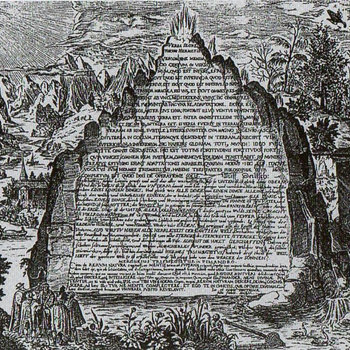 Merch for this release:
Vinyl LP, Cassette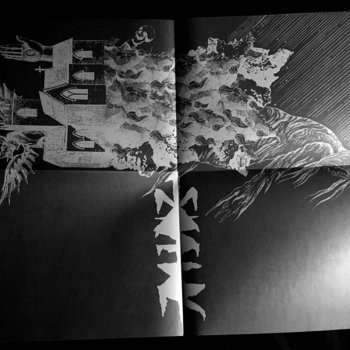 Blame Immortal if you must, but the truth is undeniable: Black metal has had a hard time shaking the stereotype that it's cold-weather music. That's why I'm so grateful that this summer gave us One Master's Lycanthropic Burrowing, an album that feels like firing up a grill on the New York City blacktop during a severe heat advisory. Propelled by relentless forward momentum, the six songs on Lycanthropic Burrowing are vicious, thrashy black metal anthems, carried by dialed-in performances from Valder, Black Wolf, and Blood Eagle. As evidenced by those stage names, One Master isn't afraid to reach into black metal's grab bag of favored tropes and even revere them, but throughout Lycanthropic Burrowing, they prove that they can also transcend them.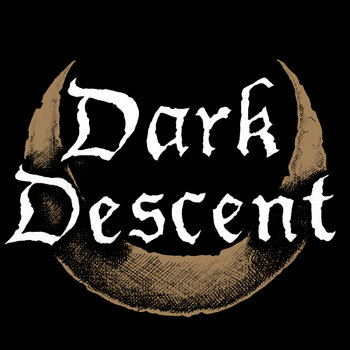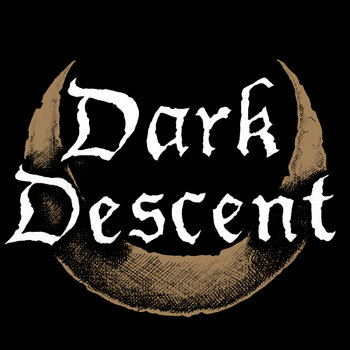 Merch for this release:
Compact Disc (CD), Vinyl LP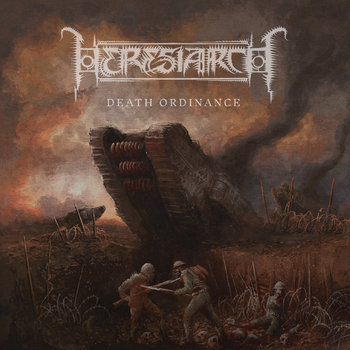 New Zealand's Heresiarch deals in the combat-obsessed black/death hybrid known as war metal. Death Ordinance is the band's first full-length after a series of well-regarded demos and EPs, and it delivers on that early promise. It's an intentionally brutal listen, full of martial drums and tank-tread riffs. Like their countrymen in Diocletian, Heresiarch successfully recreate the horrors of actual battlefields with their instruments. Whether they're glorifying warfare or simply observing it is up for debate, but their uncompromising vision will make your stomach churn either way.
—Brad Sanders