BEST JAZZ
The Best Jazz on Bandcamp: September 2021
By Dave Sumner · October 13, 2021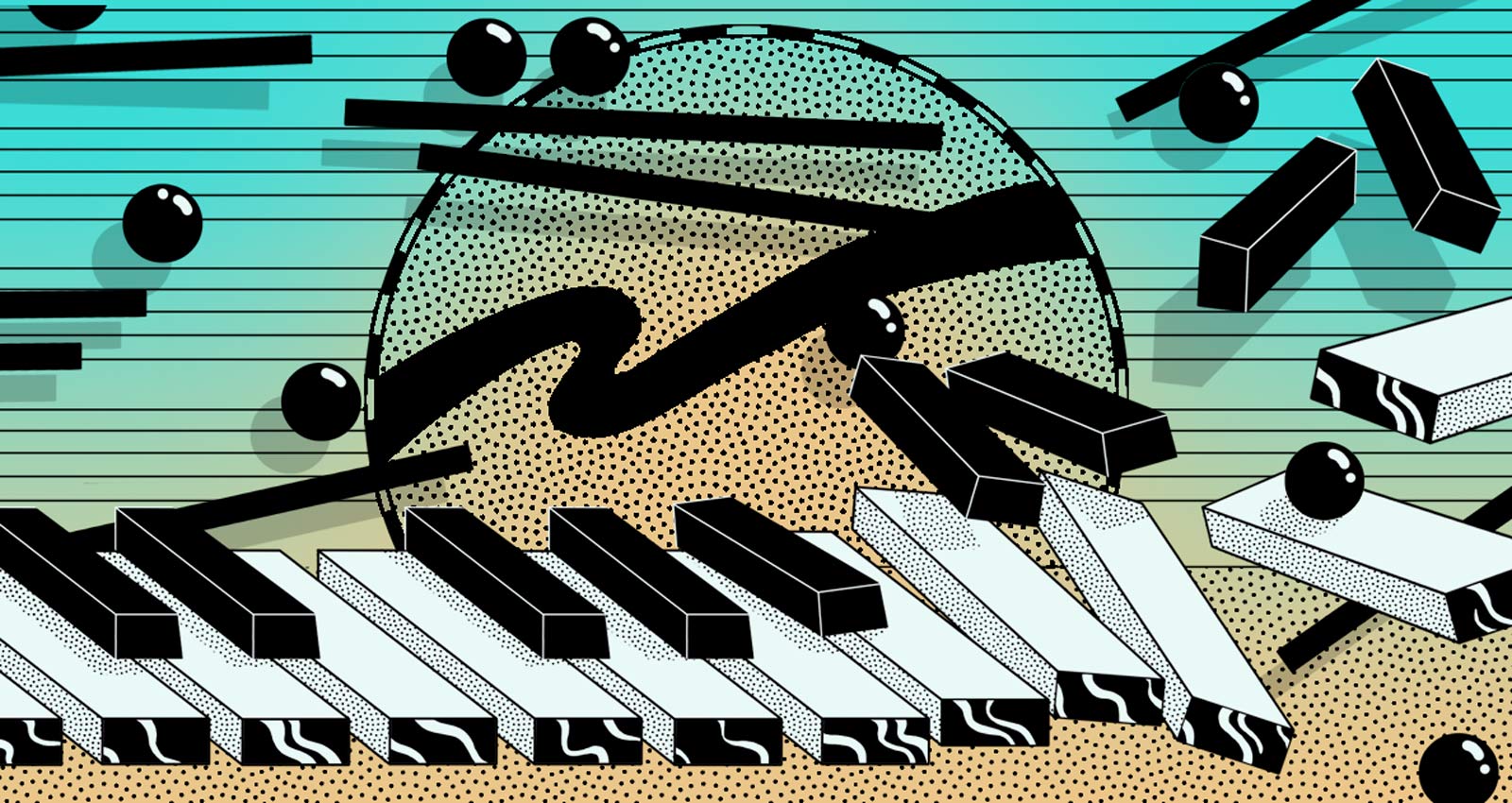 It's getting to that point in the calendar when music writers begin nervously twitching at the approaching task of creating a year-end Best Of list. For the reader, those lists are a celebration of a year in music; for writers, they are a symbol of existential pain caused by the many excellent recordings that couldn't be included on said list. My own personal endeavor was made much easier by September's new arrivals. I could easily cut and paste at least five of this month's selections and slot them in a Best Of list and not feel even a twinge of regret. It's insane just how much excellent music there is in this month's column.
Merch for this release:
Compact Disc (CD)
Loss and isolation lie at the heart of Caroline Davis's latest, but Portals, Volume 1: Mourning is a testament to the artist's ability to transform pain and despair into beauty and hope. Especially rewarding is Davis's inclusion of a string quartet. Her music typically radiates a certain gravitas, and the uplifting nature of the string sections adds a lightness to the affair that raises the music's emotional impact a notch or three. The alto saxophonist is joined by a quartet of trumpeter Marquis Hill, pianist Julian Shore, bassist Chris Tordini, and drummer Allan Mednard.
Daniel Carter, Tobias Wilner, Djibril Toure, Federico Ughi
New York United, Volume 2
Merch for this release:
Vinyl LP, Compact Disc (CD)
The quartet of wind instrumentalist Daniel Carter, keyboardist-percussionist-electronics wizard Tobias Wilner, bassist Djibril Toure, and drummer Federico Ughi have created an album that is ephemeral in identity but stunning in presence. At times, it's a meditative trance, other times a sky full of zigzagging lightning strikes, and still other times a sunset on a rippling ocean. Yet all of it flows together, either as separate and distinct streams or as cascading influences that blend together majestically. Spiritual jazz, avant-garde, minimalism, and cinematic electronica in perfect unity. Just amazing.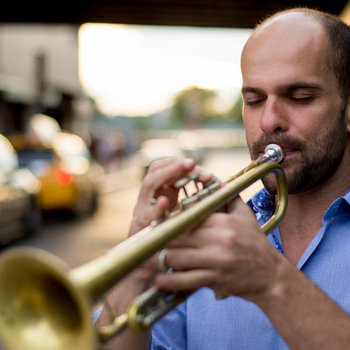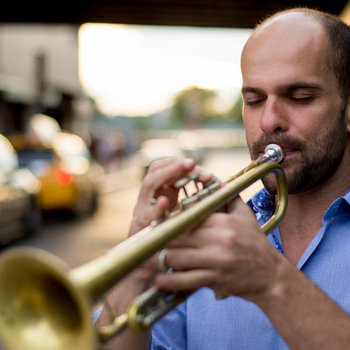 Amir ElSaffar's 17-piece orchestra Rivers of Sound celebrates both the differences and the connections between jazz and Arabic music. In fact, the most thrilling moments on the exquisite The Other Shore are derived from the moments where the latter reveals a path to the former. Instruments like oud, dumbek, buzuq, nay, santur, naqqarat, and mridangam join hands with saxophones, vibraphone, trumpet, drums, piano, guitar, oboe, English horn, and cello in a collective voicing of expressions. It's an album where a jazz movement is merely the precursor to a maqam.
Henry Threadgill Zooid
Poof
Merch for this release:
Vinyl LP, Compact Disc (CD)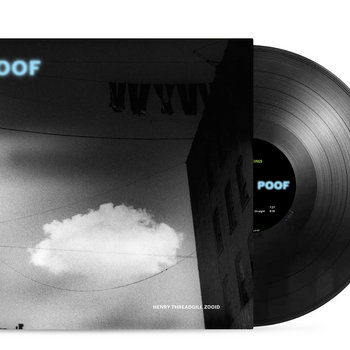 Henry Threadgill makes the strange familiar. The composer and multi-instrumentalist has spent a lifetime operating outside the borders of convention, relaying his vision in the same way a long-time friend relays old memories. Threadgill's Zooid, with guitarist Liberty Ellman, tubist Jose Davila, cellist Christopher Hoffman, and drummer Elliot Humberto Kavee give punctuated cadences a light step and develop melodies that feel like light reflected back upon itself.
Merch for this release:
Vinyl LP
An elaborate lyricism and unpredictable nature isn't something that typically results in straight-ahead music. However, almost without exception, the Millennial Territory Orchestra delivers their sound with the welcoming embrace of pop music, the joyous blues of a traditional New Orleans front line, and the gripping rhythmic dialog of the modern post-bop scene. Bernstein (and, really, all of the MTO) has spent his career with his hands deep in the soil of jazz's past, gripping its roots tightly even as he plants wholly new gardens of music. The MTO is an all-star line-up of musicians featuring trombonist Curtis Fowlkes, bassist Ben Allison, clarinetist Doug Wieselman, violinist Charlie Burnham, drummer Ben Perowsky, guitarist-banjoist Matt Munisteri, and saxophonists Peter Apfelbaum and Eric Lawrence.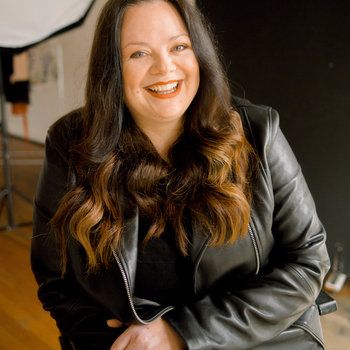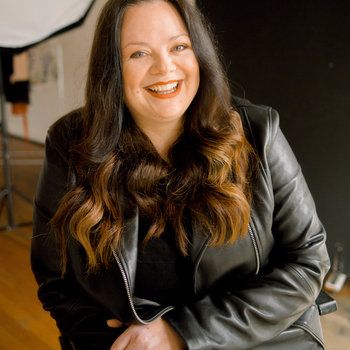 Even if the name doesn't ring a bell, I can all but guarantee you've heard the trumpet of Nadje Noordhuis. A contributor to some of jazz's best ensembles (Maria Schneider Orchestra, Darcy James Argue's Secret Society, the Anat Cohen Tentet, the Awakening Orchestra, and Matt Wilson's quartet, to name a few), the trumpeter's sound is able to mesh with her counterparts while simultaneously standing out on its own. In many ways, Noordhuis's debut was a fine illustration of that duality. Her latest project, Gullfoss, is a symbol of her desire to search out new vistas. Serene, contemplative, and yet wholly majestic, Gullfoss's emotional range is as likely to soothe as it is to compel the listener into action. Harpist Maeve Gilchrist, guitarist Jesse Lewis, bassist Ike Sturm, and keyboardist-percussionist James Shipp also contribute to this breathtaking recording.
Merch for this release:
2 x Vinyl LP, Compact Disc (CD)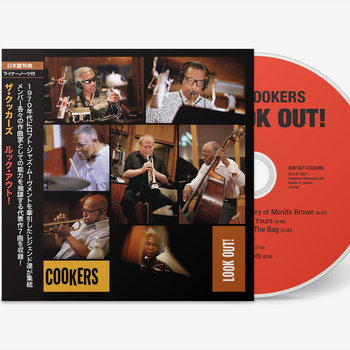 The Cookers, and ensemble consisting of tenor saxophonist Billy Harper; trumpeters Eddie Henderson and David Weiss; alto saxophonist Donald Harrison; pianist George Cables; bassist Cecil McBee; and drummer Billy Hart, are notable not just as a supergroup of the modern scene, but also for the way its individual members were a guiding force during the '90s, as jazz transitioned into post-bop. It's no wonder, then, these straight-ahead tunes waver between old- and new-school expressions, reflecting the musicians's comfort in any era of jazz, and having the talent to give it all the shape and form of today.
The Claudia Quintet with special guest Eileen Myles
Evidence-based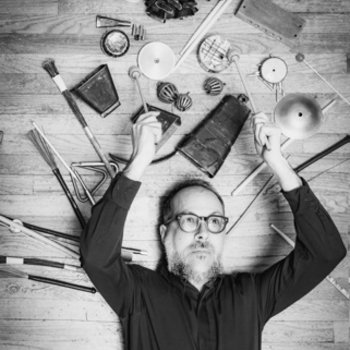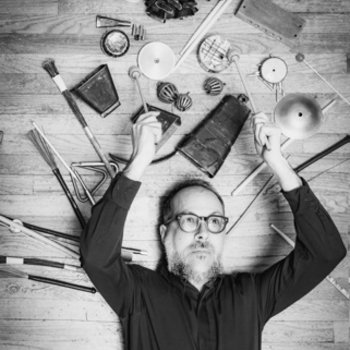 Though the themes of the music directly address the current social environment, Evidence-based isn't, per se, a political album. The Claudia Quintet of clarinetist Chris Speed, accordionist-pianist Red Wierenga, vibraphonist Matt Moran, acoustic bassist Drew Gress, drummer-percussionist John Hollenbeck, and guest poet Eileen Myles draw a particular focus to the logical relationship between an artist and the state of the world, and how creativity does not exist in a vacuum outside that relationship. This music has the riveting, unconventional lyricism one would expect from any John Hollenbeck project, while also revealing some of the forces shaping the heart of it.
Allison Miller & Jane Ira Bloom
Tues Days
You can't go wrong with this engaging session from drummer Allison Miller and soprano saxophonist Jane Ira Bloom. This recording is the result of two musicians who simply needed a little sonic interaction—an excuse to improvise and make connections. From the start, they establish a dialog that demands attention. Sometimes, it's a rhythmic exchange of parallel trajectories that suddenly converge; other times, it's the lyrical repartee that grabs the ear and won't let go.
Merch for this release:
Compact Disc (CD)
On Chants, the quartet Al-jiçç—guitarist (and keyboardist) Nuno Damião, clarinetist Gonçalo Lopes, electric bassist Ricardo A. Freitas, and percussionist Jorge Lopes Trigo—undergo something of a transformation. Where their prior release, ٤, had an edginess that would've made it right at home on Clean Feed Records, on their newest, they dive deep into throwback electric fusion. The quartet's Arabic-Mediterranean influence still runs deep; but the shimmery harmonies and flowing cadences hold those thick, captivating melodies in an entirely different light. And in case you never checked it out, that prior release is pretty amazing in its own right.
Merch for this release:
Compact Disc (CD), Vinyl LP
This phenomenal electro-acoustic set from Rachel Eckroth wanders freely from one extreme to the other, but wherever it chooses to plant itself, it always finds an equilibrium between electronic and organic sounds. It helps that she's not the only player on this session who works in this particular jazz idiom: bassist Tim Lefebvre, saxophonist Donny McCaslin, and guitarist Nir Felder have each established their own trajectories transcending the jazz genre. And while some of these pieces land squarely in post-bop territory, there are also tracks like "Dried Up Roots" that would snap into place on a playlist that also featured Massive Attack's collaboration with Hope Sandoval. The addition of synth player Austin White, saxophonist Andrew Krasilnikov, and drummer Christian Euman to the mix further bolsters the state of unity achieved through the expression of differences. Personally, I can't stop listening to this.
Merch for this release:
Compact Disc (CD)
When Aakash Mittal first arrived in Kolkata in 2013, he spent the majority of his time in the classroom; he was working on a conceptual reframing of the nocturne, re-imagining it as a voicing of the Hindustani tradition of performing ragas at specific times of night. But as the alto saxophonist continued to explore the city, the source of his inspiration increasingly came from the streets. He began to focus on diminishing the distance between the sounds of the city and the sound of his instrument, paying attention to the difference between ambient noise, compositional intent, and the improvisational link between the two. The result is a collage of modern jazz, Indian folk, avant-garde eclecticism, and street recordings, and arrives at a place where the skittering melodicism of Mittal's alto sax, Miles Okazaki's guitar, and Rajna Swaminathan's mridangam and kanjira become a reflection of Kolkata's nighttime symphony.
Merch for this release:
Compact Disc (CD)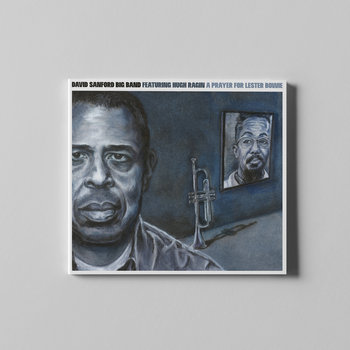 Bombastic, sometimes outrageous, A Prayer for Lester Bowie has a huge presence. And while David Sanford doesn't title any of these pieces "Better give a wide berth," the implication is there, nonetheless. But despite the enduring feeling that something is about to get knocked over, Sanford's ensemble moves with a subtle grace and unerring bounce in its step, and renders concerns over damage a needless exercise. "As a matter of fact," the bull replies, "this is my china shop—may I show you around?" And not for nothing, if ever there were a declamatory counterpoint to the insipid claim that big band jazz is an archaic music form, A Prayer for Lester Bowie is it. This music is full of life and could only exist today.
This spiritual jazz session from Shay Hazan has melodies wide as a sunbeam and an emotional impact like watching that same celestial body creeping over the skyline early in the morning. The flowing lyricism and cadences make every song feel like lifting up into flight, raising this excellent recording up to an entirely different plateau. I just cannot get enough of this one.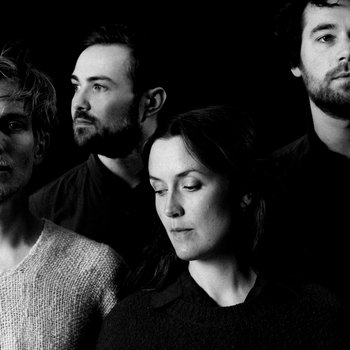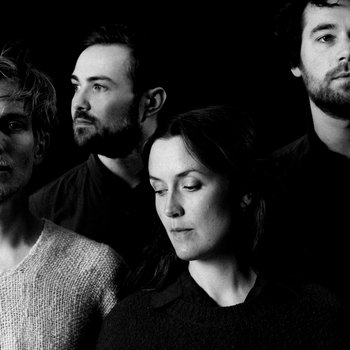 Merch for this release:
Compact Disc (CD), Vinyl LP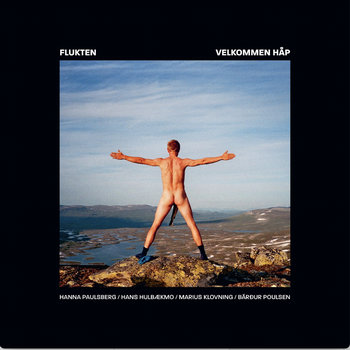 When encountering the untamed melodicism of Velkommen Håp, with its rhythmic trajectories that nearly spiral out of control, it's pretty easy to lose sight of the fact that Flukten is only a quartet. Saxophonist Hanna Paulsberg, guitarist Marius Hirth Klovning, double bassist Bárður Reinert Poulsen, and drummer Hans Hulbækmo make it seem like there's a crowd of musicians in the studio with them—which would account for the wealth of textures running wild through this dynamic recording.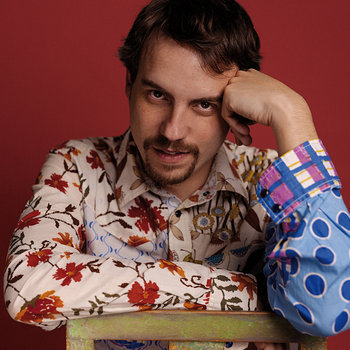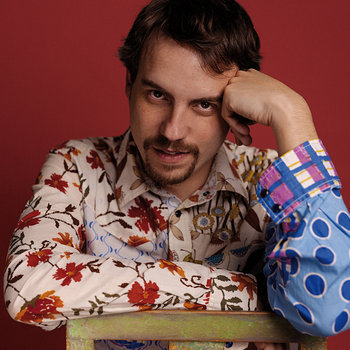 Merch for this release:
Compact Disc (CD)
This thoroughly enjoyable Spanish jazz session from Daniel García is as much as a byproduct of warm, embraceable melodies as it is the ever-shifting emphasis between the folk music from the pianist's Salamanca roots and the modern jazz piano trio expression. García's trio with bassist Reinier "El Negrón" Elizarde and drummer Michael Olivera (plus guests—trumpeter Ibrahim Maalouf, guitarist Gerardo Núñez, and clarinetist Anat Cohen) conveys a transportive quality, not unlike how a sweet, simple lullaby becomes the doorway to the rich intricacies of dreams.
Toggi Jonsson
Hagi
Merch for this release:
Vinyl LP, Compact Disc (CD)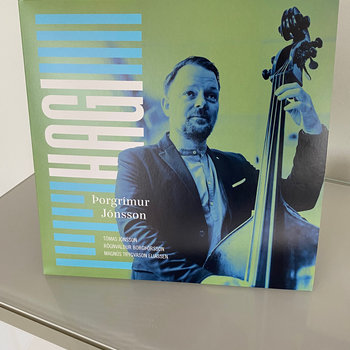 This is a thoroughly charming album. At its best, Þorgrimur "Toggi" Jonsson is guiding his quartet through solemn tunes, each exuding an inviting, fireplace-like warmth. Sometimes, those tunes take on an ambiance of gospel music on a Sunday morning; other times, they breathe the blues like the peak of Saturday night. A few tracks lean heavier into electric territory, but even those have plenty of personality, working nicely as transitions between the calmer moments. A great view into the Reykjavík, Iceland scene—and if you'd like more, check out Sunna Gunnlaugs (for whose trio Jonsson is the bassist) and the music of Einar Scheving, a criminally under-the-radar artist.
On this lone track, tabla player Sameer Gupta paints with the textures of modern jazz, folk jazz, Indian Classical, chamber, and even some Hendrix. It's an intriguing collection of influences that results in a riveting cohesive image. It also provides an opportunity to remind of the 2016 release Upward, Gupta's intoxicating duo session with guitarist Ross Hammond, which you definitely need in your life today.