BEST JAZZ
The Best Jazz on Bandcamp: October 2021
By Dave Sumner · November 11, 2021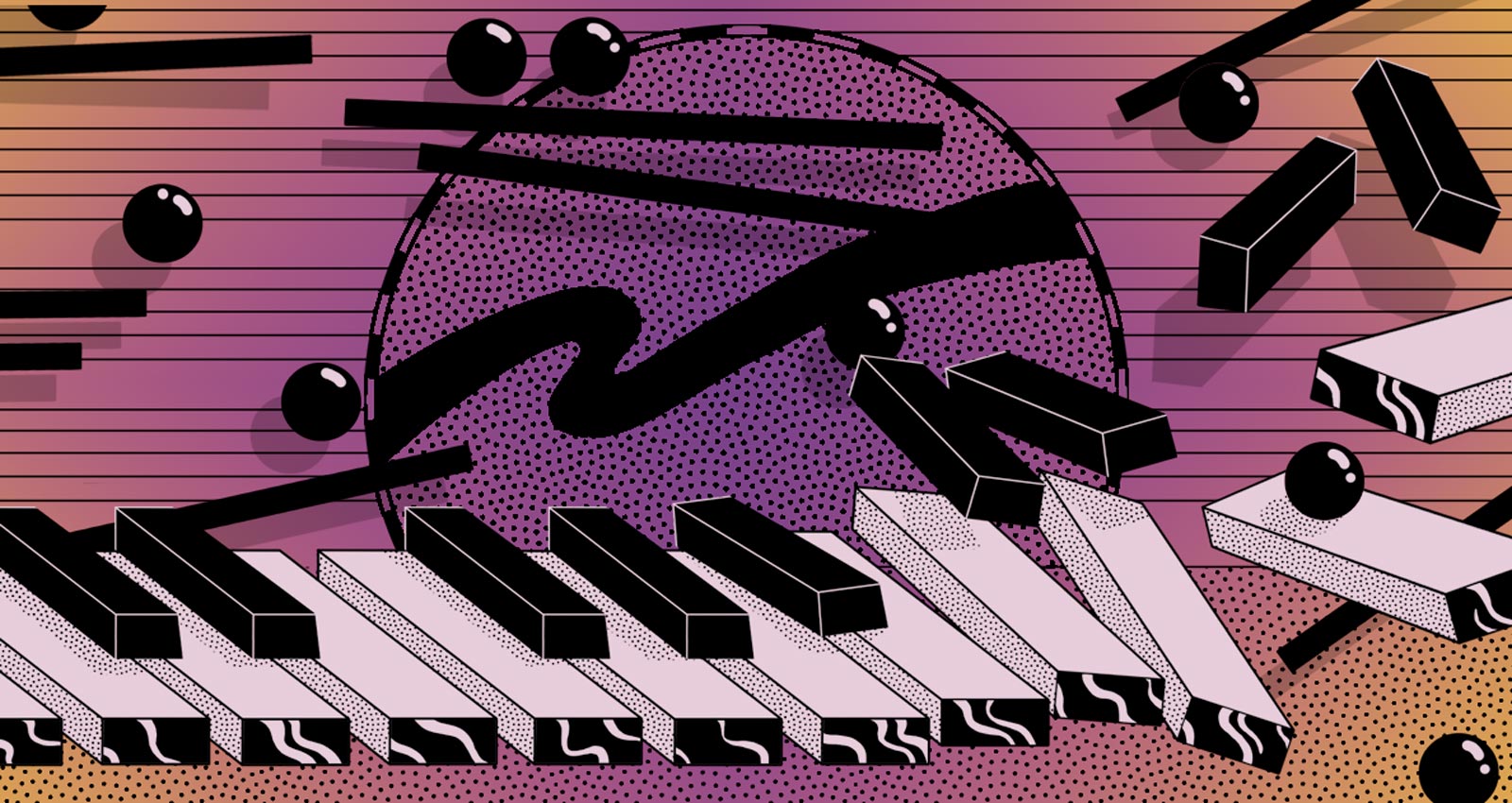 On the jazz front, 2021 is finishing strong. A long list of albums follows this intro, and I swear to you that this month, that list could've doubled and it still wouldn't come close to capturing the creativity and talent on offer.
Linda Fredriksson
Juniper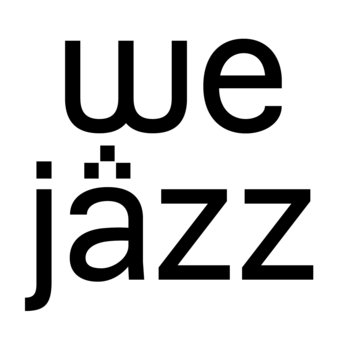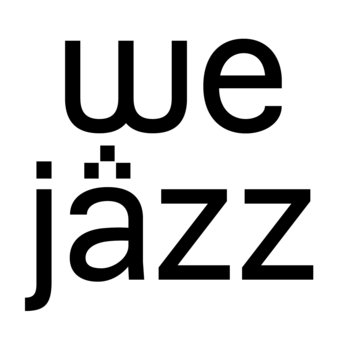 Merch for this release:
Vinyl LP, Compact Disc (CD)
On Juniper, the melodies are gentle sighs and the harmonies are like the promise of spring. But what's perhaps most appealing is the way each piece is presented with rough edges and murky surfaces fully intact—as if suggesting that beauty makes its greatest impact when it comes from unexpected sources. The music goes heavier with the electronics and keyboards, but the variety of instruments balances things out nicely. In addition to their alto, Linda Fredriksson also plays bari sax, bass clarinet, synths, guitar, and piano. This album is so damn personable, you'll never want to turn it off. And if you want to witness a different facet of Fredriksson's creativity, check out their trio MOPO—they are never short on supply of musical gasoline and matches.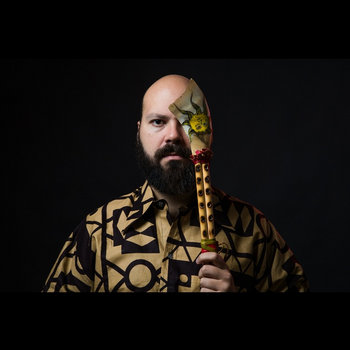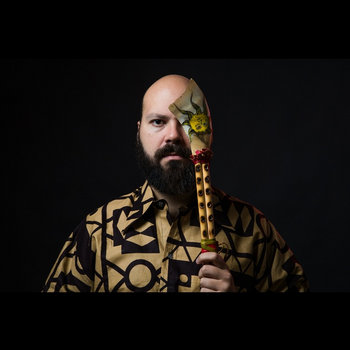 Merch for this release:
Vinyl LP, Compact Disc (CD)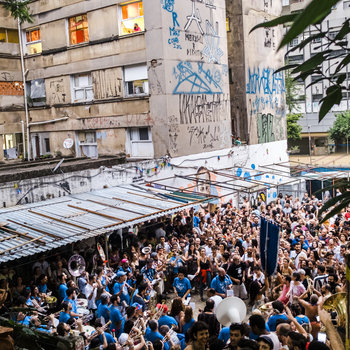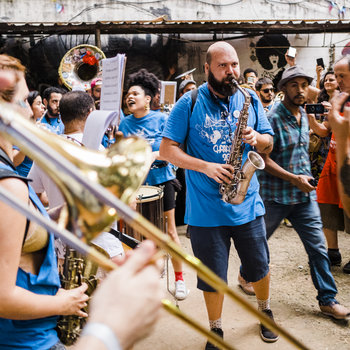 Thiago França's São Paulo-based brass band is equal parts political protest, personal history, and carnival collective. The saxophonist-composer's anti-fascism stance is delivered with the same raised notes as those giving rise to a vision of a more joyful future. This music is celebratory and propels the body into the streets, to dance all day long. Jazz, cumbia, Brazilian funk, and marchinha are just some of the influences driving this life-affirming music.
Steph Richards
Zephyr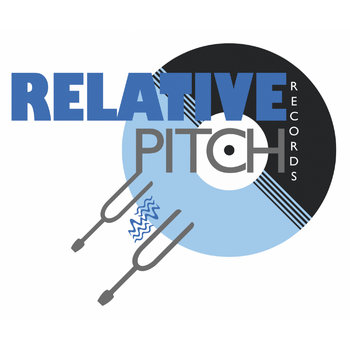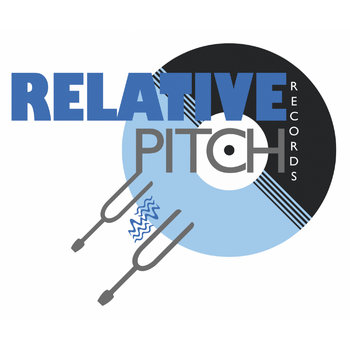 Merch for this release:
Compact Disc (CD)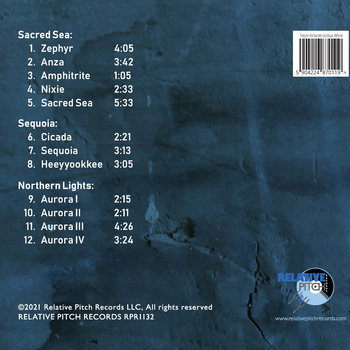 The silence that exists between bursts of sound from trumpeter Steph Richards and pianist Joshua White deliver an impact with no less force than the melodies that surround it. At times, the two musicians sound untethered from one another, adrift and just out of reach. The theme of the album is 'water,' and the music effectively transmits the sense of isolation at sea. It also imparts a sense of freedom—a reaction relayed at those moments when a burst of melody meshes with the silence.
Merch for this release:
Vinyl LP, Compact Disc (CD)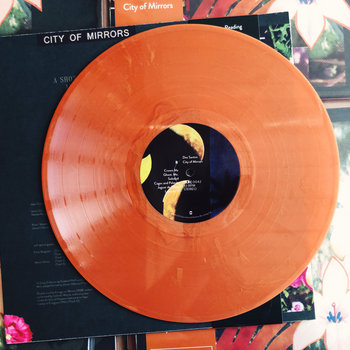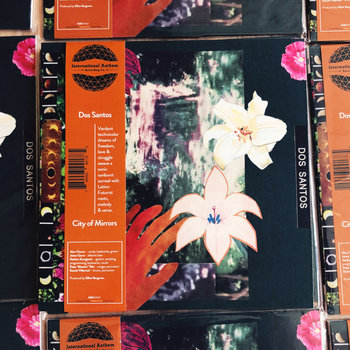 The Chicago outfit's 2018 debut is a dizzying mix of modern jazz, Latin music, surf rock, salsa, and punk. Those many and varied influences have fed into a fluid musical identity; Dos Santos's sound may be hard to categorize, but the infectious grooves and embraceable melodies result in an effortless incitement to dance. Their latest release is no less joyful, driven, excitable, or fun.
Merch for this release:
Compact Disc (CD)
On piano, nobody quite sounds like Sylvie Courvoisier, nor, on guitar, like Mary Halvorson. Their individual voices are distinctive, which is why there's all kinds of intrigue when they come together in a recording studio. On Searching for the Disappeared Hour, the striking characteristic is the impact patterns, and how the duality of melodic and rhythmic perspectives give a sense of following the same path without ever necessarily meeting up along the way.
Merch for this release:
Vinyl LP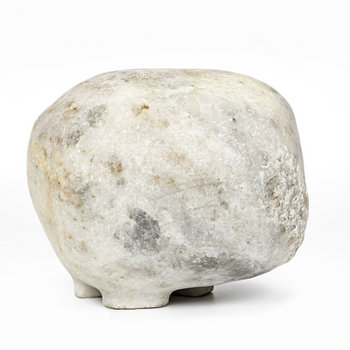 The anthemic nature of Brigaden's music is irresistible. The Malmö, Sweden-based sextet takes full advantage of the harmonic potential of horns and strings, and lets the rhythm section ignite at will. The big sound is no obstacle to intimate warmth; even at its most epic, the music is more likely to elicit a knowing smile than a sense of wonder. If their debut Om Alberto Och Några Andra Gubbar ever becomes available on Bandcamp, definitely scoop that one up—it remains one of my favorite recordings in all the years I've been writing these columns.
Merch for this release:
Vinyl LP, Compact Disc (CD)
Anyone involved in recruiting Miho Hazama to become the new chief conductor of the Danish Radio Big Band deserves a round of applause. Imaginary Visions is a perfect pairing of a composer and an ensemble who are adept at bringing the past to the present and sending the present out into the future. This is a thoroughly modern affair, but a track like "Mimi's March" is a prime example of the tradition of big band jazz flowing through the veins of a forward-thinking composer and musicians alike. There are some melodic perspectives on this session that are immensely captivating.
This enjoyable set of pieces attributed to the late, great Paul Motian features some of the shining lights of the UK jazz scene. Drummer Phelan Burgoyne, pianist Kit Downes, saxophonist Martin Speake, and guitarist Rob Luft are a few of those who capture the gentle rainfall susurration of Motian's music, and sometimes spin it into the playful chaos the drummer always had up his sleeve.
Merch for this release:
Compact Disc (CD)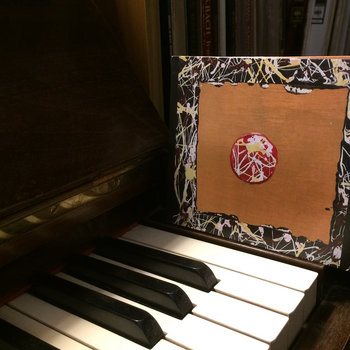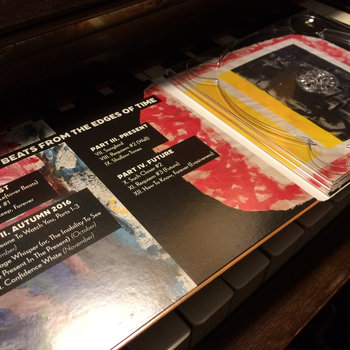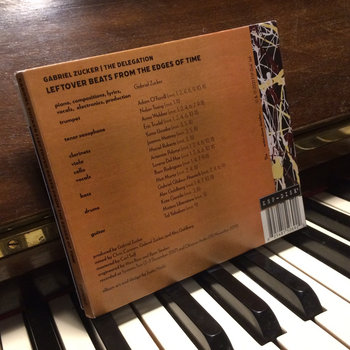 There's no sense attempting to classify this project from Gabriel Zucker. I could mention post-bop, avant-garde, chamber jazz, art rock, electronic music, minimalism, and any number of other influences, but none of them—either individually or in sum total—truly encapsulate Zucker's sprawling epic. Saxophonists Anna Webber and Eric Trudel; clarinetist Yuma Uesaka; trumpeter Adam O'Farrill; drummer Kate Gentile; cellist Mariel Roberts; and vocalist Lorena Del Mar are a few of the familiar names contributing to a music soundscape that has a massive presence, an eccentric personality, and the heart of a storyteller.
Merch for this release:
Compact Disc (CD), 2 x Vinyl LP
Much in the same way a river's undercurrent doesn't make its presence felt until you step into it, this trio session from bassist André Carvalho, alto saxophonist José Soares, and guitarist André Matos takes a path of understatement and subtlety to a final statement of strength. Clipped melodies are offered up as inferences of what could be, and the rhythmic interplay leaves room for alternate interpretations of meaning. The interludes that create transitions between those moments resonate like mad.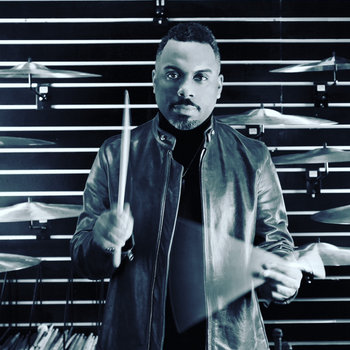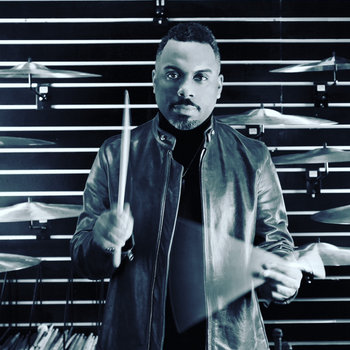 Merch for this release:
Vinyl LP, Compact Disc (CD)
Nate Smith's Kinfolk project is a biography. It's a story about stories. It comes with vivid imagery, a kaleidoscopic array of expression, and it wears its heart on its sleeve. The drummer's latest picks up where the previous installment left off; in this outing, Smith revisits his teenage years, so it's unsurprising that the music would reflect the vision of a young person recognizing just how big the world must be, and attempting to absorb as much of it as they can. With guitarist Brad Allen Williams, bassist Fima Ephron, saxophonist Jaleel Shaw, and pianist Jon Cowherd (plus a number of guests, including Vernon Reid, Regina Carter, and Joel Ross), Smith goes a long way to showing why his name should be included in the list of vanguards of the modern scene.
James Brandon Lewis Quartet
Code of Being
On his tenor saxophone, James Brandon Lewis can conjure up a storm, and quite often, his recordings do just that. But the attraction of his music isn't derived from a show of strength; it's the fluid lyricism that traces the path of his sax from first note to last. His sound is conducted with an unassuming presence and a sense of calm, even while that storm of his bends trees and brings the sky crashing down. It is as if he is both the storm and its eye all at once. On this excellent session with pianist Aruán Ortiz, bassist Brad Jones, and drummer Chad Taylor, his quartet spends equal time representing the tranquility that follows the storm as it does the storm itself.
Hofbauer/Jack/Leva/Sabatini
Period Pieces
There's a looseness to these pieces, more of a hint of structure than the focused intent of attaining it. The resulting impact is one of freedom, of flight, of the beating of heavy wings. Guitarist Eric Hofbauer, drummer Dylan Jack, bassist Tony Leva, and trumpeter Jerry Sabatini add strong doses of electronics to the mix, and that goes a long way to boosting the flow from one passage to the next, where silence might've quelled the sense of motion. There's nothing normal about this music, even when it sounds like there is.
Merch for this release:
Vinyl LP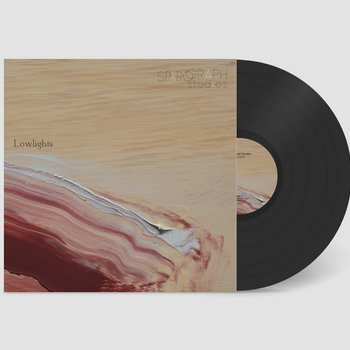 There's a lot of subtlety at work on this enjoyable set from the Melbourne-based quartet Spirograph Studies, and the payoff to that approach are some pretty epic moments. It's just as engaging to trace the path of the small, logical steps that lead up the huge melodic statements as it is to arrive at their destination. Those slow builds are the album's winning quality, and border on addictive.
Merch for this release:
2 x Vinyl LP, Compact Disc (CD)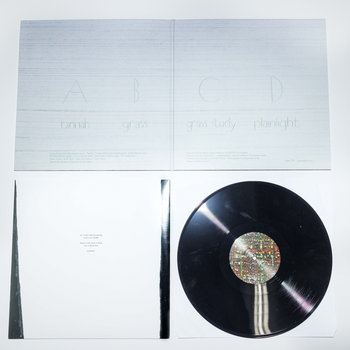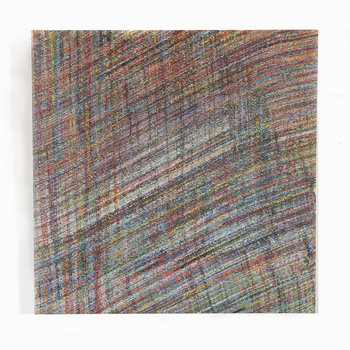 Any time Eyvind Kang and Bill Frisell get together, it's going to result in music that is strange, sublime, and transcendent. This live session recorded in Los Angeles is no exception. Kang, whose main instrument is viola, but is known to switch over to tuba, violin, and keyboards, performs here on kemanche, a bowed string instrument of Persian origin. This decision accentuates the folk music aspect of the songs, while also facilitating the transitions to music that take on tones that are by turns eerie and electric. They are joined by an ensemble that contributes an array of instrumentation from the electric and acoustic families, and which sync into songs that run the stylistic gamut, from chamber to modern jazz to ambient and minimalism.
Merch for this release:
Compact Disc (CD)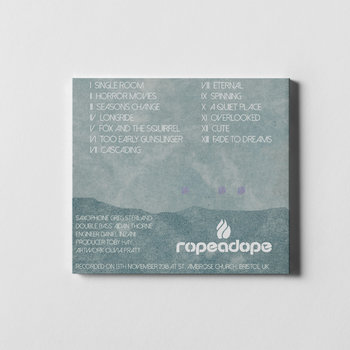 There's no getting enough of the solemn tone of the duo of double bassist Aidan Thorne and tenor saxophonist Greg Sterland. Lovingly capturing the acoustics and reverence of the recording location of St. Ambrose Church in Bristol, England, melodic fragments ring out from within a heavy silence and hang in the air, gradually fading away before another takes its place. The years have seen changes to the contributors to the sound of Duski, and this duo formation reveals the melodic voice beating at the heart of it. Fans of Luce Trio, Colin Stetson, and John Surman's solo works should give this one some close attention.