BEST JAZZ
The Best Jazz on Bandcamp: October 2017
By Dave Sumner · November 10, 2017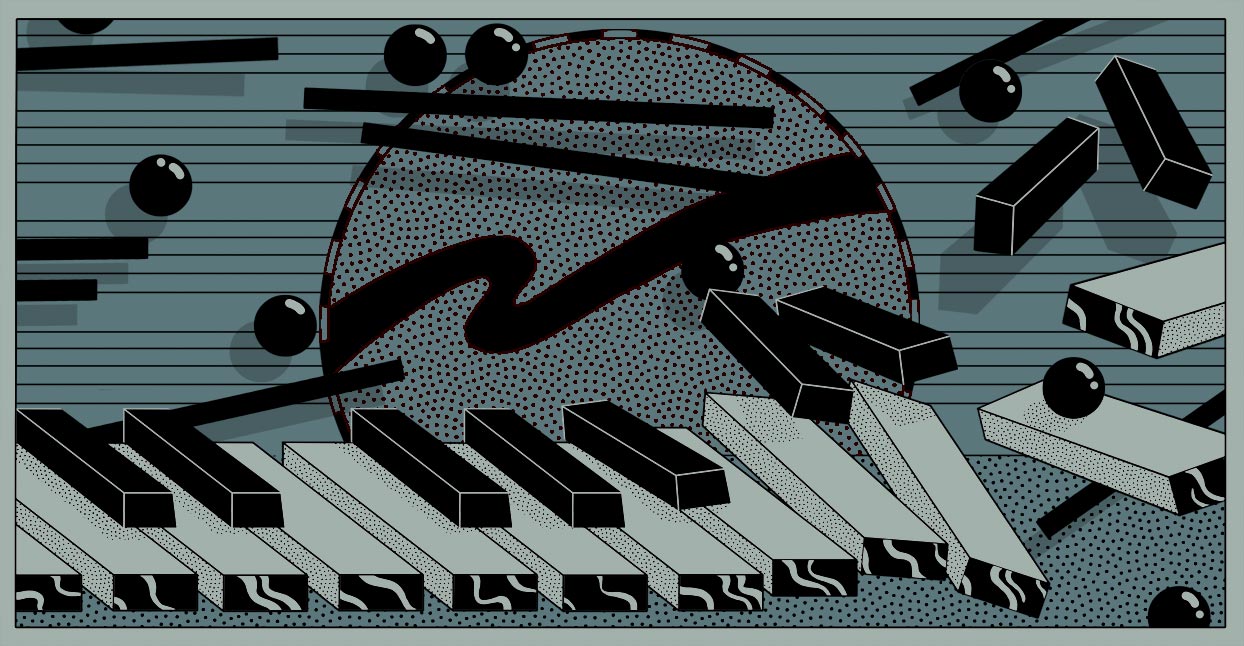 The race to the end of the year begins in October. With just a handful of weeks remaining on the calendar, the number of new arrivals—particularly in jazz—spikes, and suddenly there's more great music available than we have room to spotlight. Ten is the magin number in these monthly Best Of columns, but Bandcamp Daily could have tripled that number, and it still wouldn't have been enough space to mention to all of the excellent new music hitting the shelves this month.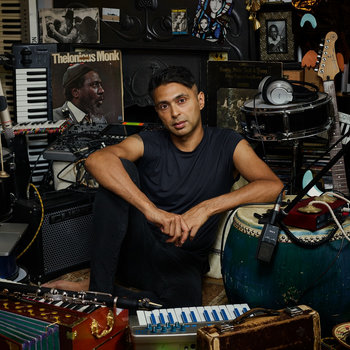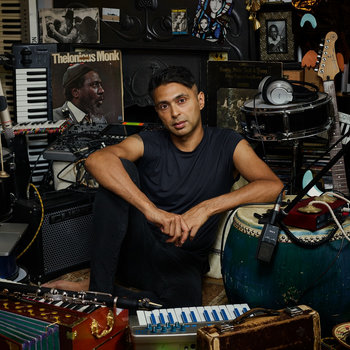 Merch for this release:
Compact Disc (CD)
Arun Ghosh's personal voicing of the Indo-jazz sound is one of the more compelling on the modern jazz scene. The clarinetist's flow is designed for dance, even though the complexity of the music also rewards quiet contemplation. His first two recordings, 2008's Northern Namaste and 2011's Primal Odyssey, had a fiery edge and focused intensity that was thoroughly captivating. On 2013's A South Asian Suite, Ghosh expanded on that sound by incorporating influences from Bangladesh, Nepal, Pakistan, India, and Sri Lanka, along with his native Calcutta. But Where Are You Really From? continues that trend of creating songs with nuanced textures. The music is moodier, and the sharpness of its edge is honed from ice, not fire, leading to sudden, thrilling changes in tempo. The music is no less fluid than before, but the rivulets and rapids that comprise the stream aren't nearly as straight-forward.
Following the path of a Marta Sanchez melody is like trying to trace the patterns of a kaleidoscope: one dazzling permutation leads to another, taking the melody to unexpected places. Most thrilling are the moments when the pianist and her quintet circle a melody back on itself, highlighting hidden connections between the notes. It's an effect that yielded success on 2015's Partenika, but where that album went bold, Danza Imposible, works its magic with subtlety. The stop-and-go action of "Board" has a fluidity that belies its tendency to jolt, while "El Girasol" is like the swift rise and descent of a leaf caught in an autumn breeze. These motions accentuate the melody, giving it a wider range of expression. "Copa de Luz" is a sweet whisper of comforting words, and it illustrates the way Sanchez can work up a lovely melody in isolation just as easily as one that's rooted in rhythm.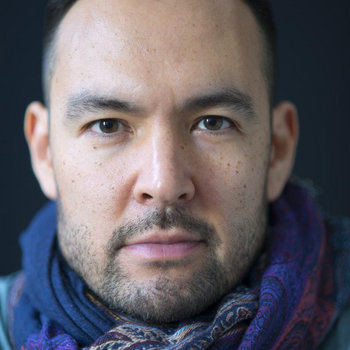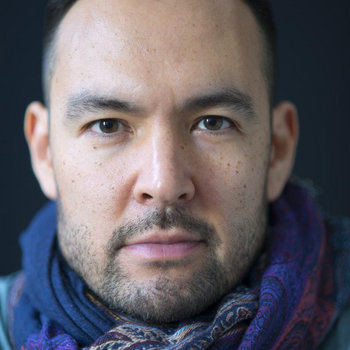 Merch for this release:
2 x Vinyl LP, Compact Disc (CD)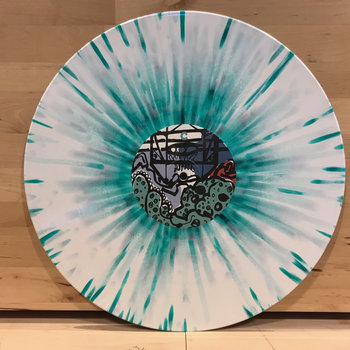 This is a drummer's album. The presence of Tomas Fujiwara is palpable, and there isn't a moment when his drums aren't making a statement. There are passages on Triple Double when Fujiwara sweeps up the ensemble and carries it along, and things come together in a joyful violence before that same synchronicity allows everything to fall away all in unison. And while this session will never be confused with a hard bop recording, its emotional surges and thrills are no different than the ones on Art Blakey's classic Blue Note Records releases. An all-star cast joins the drummer, including cornetist Taylor Ho Bynum, guitarists Mary Halvorson and Brandon Seabrook, trumpeter Ralph Alessi, and fellow drummer Gerald Cleaver adding his rhythmic perspective.
Merch for this release:
Vinyl LP, Compact Disc (CD)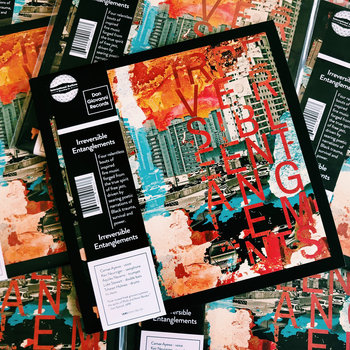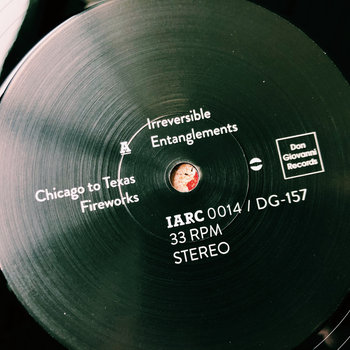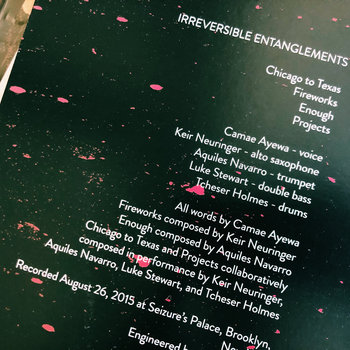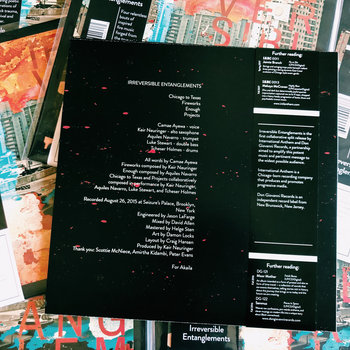 There's nothing subtle about this album, but that ferocity shouldn't come as a surprise considering Irreversible Entanglements began with a performance at a Musicians Against Police Brutality event. But even in the context of protest music, this album doesn't hold back. The anger of those victimized by society's foundation of racism come through loud and clear, front and center. Of particular note is how well the vocals of Camae Ayewa—who records as Moor Mother—work in a free jazz session, and the way they radiate a huge presence in an ever-changing musical environment. The freedom of the music obliterates any sense of structure, but that doesn't mean cohesion can't form from out of the chaos. Time and again, the quintet of alto saxophonist Keir Neuringer, poet Camae Ayewa, trumpeter Aquiles Navarro, bassist Luke Stewart, and drummer Tcheser Holmes show how this kind of music should be done, ferociously ripping the songs apart before weaving them back together again. Music doesn't get much more powerful than this.
Merch for this release:
Compact Disc (CD)
The trumpet of Dave Douglas has a hyperactive nature. Even when patiently exhaling a spiritual, or a piece inspired by the Sacred Harp tradition, there's a sense that the next note might leap upward into liveliness. That quality snaps into place with The Westerlies, a brass quartet that drifts in like a thick fog and spreads out with cinematic moodiness. They're in lockstep on Little Giant Still Life, but there's a sense that Douglas and The Westerlies are battling for supremacy over the pace of each song, which adds an undercurrent of tension to the otherwise cheerful music. The work of drummer Anwar Marshall feels like friendly chatter, an approach that served him well with the Fresh Cut Orchestra's 2015 release From The Vine (one of the best things to come out that year).
Everything about Mario Rom's Interzone is fun. Whether it's their eerie melodicism, their gas-pedal-to-the-floor tempos or their insane William Burroughs-themed music videos, it's guaranteed to bring a smile. The cadence of "Choose Your Vision" alternates between country-western bounce and an avant-garde drone, the exact conditions in which a Mario Rom melody thrives. Bassist Lukas Kranzelbinder and drummer Herbert Pirker have a sense of playfulness, and their intensity is a reminder that comedy often comes with a sharp edge. Perhaps most compelling of all is the way the trio is able to roll out some straight-ahead bop amidst their traditional eccentricities, giving a sense of something old and something strange.
Merch for this release:
Compact Disc (CD)
Hyperactive and fun—that's Das Kondensat on their self-titled new release. The squirrel-y groove of "Lady in the Sky," the unsettling drone of "Ich atme Luft von anderen Planeten," the tumbling somersaults of "Dubbing With Guy," and the shout to the skies of "Grizzly Bear" all reflect the urgency of a burst of laughter. Even the soulful "Desert… Bleue… East" feels caught between a simmer and a boil. The trio of saxophonist Gebhard Ullmann, bassist Oliver Potratz, and drummer Eric Schaefer add healthy doses of electronics and effects to the mix, and their ability to both enhance and contrast with the instrumentals goes a long way to providing this album's rich personality.
Merch for this release:
Compact Disc (CD)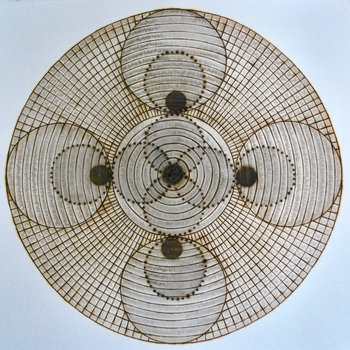 The huge presence Weird Turn Pro radiate belies the sextet's (relatively) small ensemble size. A big part of this band's energy can be traced to the combined punch of three wind instruments acting in concert. Saxophonist Matt Langley, trumpeter Chris Klaxton, and trombonist Chris Gagne paint melodies with thick brush strokes and color, tempered with deep harmonies; pianist Mike Effenberger, bassist Rob Gerry, and drummer Mike Walsh add texture and density. The booming voice of opening tracks "A Cloud From Above" and "Quilt" is an effective show of strength, while the woven melody of the ballad "Snowrise" demonstrates the way intricate details inform this music as profoundly as harmonic intensity.
—Dave Sumner