BEST JAZZ
The Best Jazz on Bandcamp: March 2021
By Dave Sumner · April 05, 2021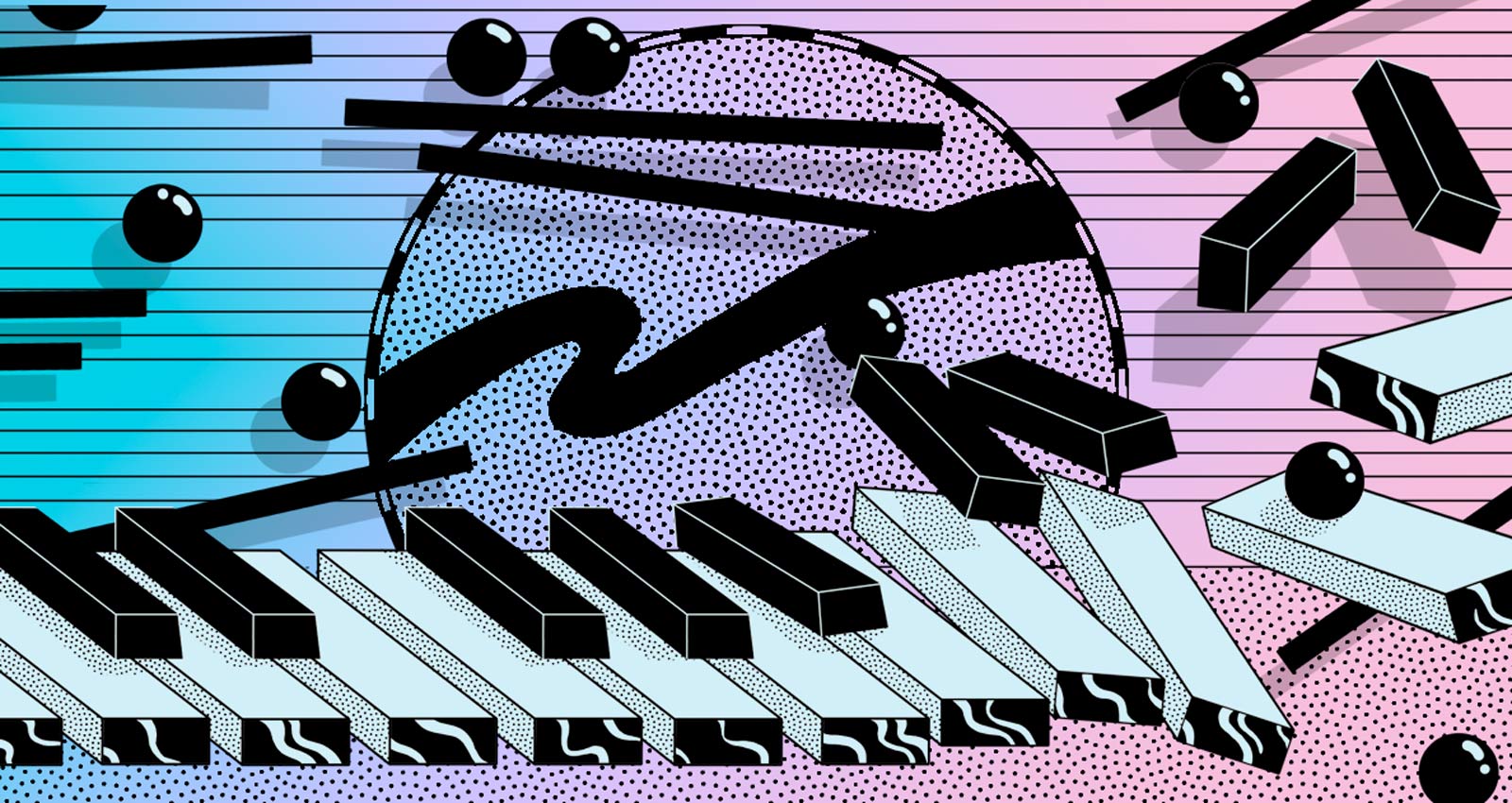 The month of March is the first true measure of the music year. January and February certainly see their share of great albums, but it's the third month that usually serves as the best barometer for the musical year ahead. So, some good news: If that theory holds true again this year, then 2021 is gonna be a monster.
Yuma Uesaka, Cat Toren, Colin Hinton
Ocelot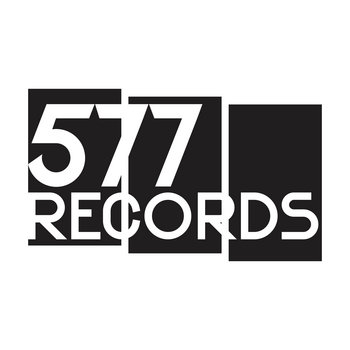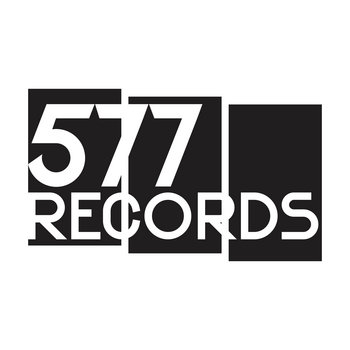 Merch for this release:
Compact Disc (CD)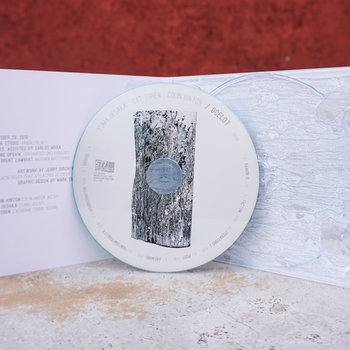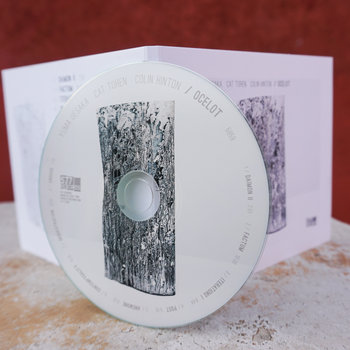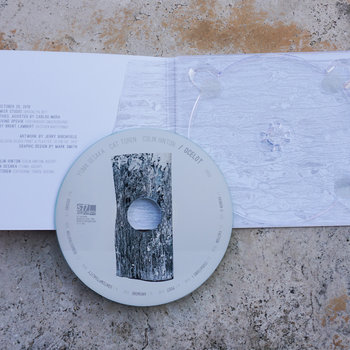 The music here is formless and drifts freely—but it's also got a sense of gravitas, which makes all of that motion feel methodical. As such, the songs don't feel as much like a mathematical combination of melody and rhythm as they do a manifestation of pure, focused will. The trio of pianist Cat Toren, wind instrumentalist Yuma Uesaka, and percussionist Colin Hinton have created a recording defined by the gradual accumulation of understated expressions, all of which eventually arrive at jaw-dropping revelations.
Floating Points, Pharoah Sanders & The London Symphony Orchestra
Promises
Merch for this release:
Vinyl LP, Compact Disc (CD), Vinyl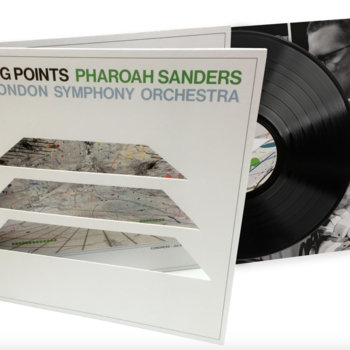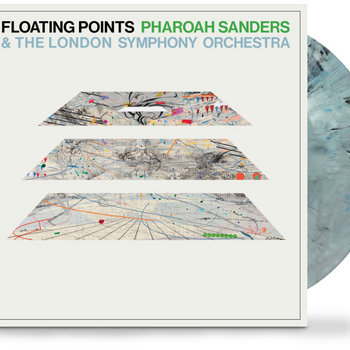 One thing is certain about the music of Pharoah Sanders: At some point, while you're listening to it, you're gonna enter a state of catharsis. The saxophonist has a talent for transitioning seamlessly between chaos and serenity, making them feel like two sides of a single expression. His collaboration with electronic artist Floating Points and the London Symphony Orchestra forgoes the chaos, and heads straight for the payoff of tranquility. But as this long-form piece proves, the state of catharsis that comes from Sanders' music isn't a byproduct of a formula; it's all a result of the saxophonist's guiding vision.
Alban Darche & Le Gros Cube
#2
Merch for this release:
Compact Disc (CD)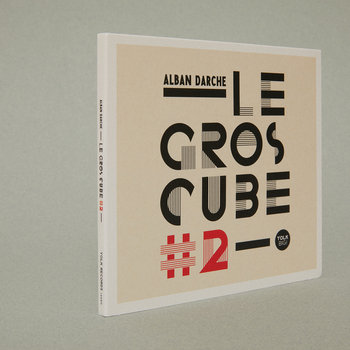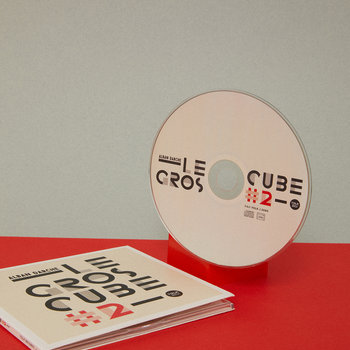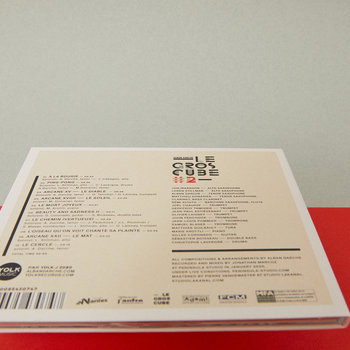 The latest from Alban Darche is a nice reminder that the fascinating eccentricities that mark his music are, in their own way, an extension of jazz tradition. The newest incarnation of his ensemble Le Gros Cube takes the form of a big band, and though the music has everything we've come to expect from Darche—bold harmonic surges and melodies wide as the horizon—it also channels the quirky turns of phrase and unorthodox shifts in cadence that characterize his music. Darche's various ensembles are typically comprised of immensely talented saxophonists, and this one is no different. Jon Irabagon, Loren Stillman, and Matthieu Donarier join the fray, along with trombonists John Fedchock and Samuel Blaser, and double bassist Sébastien Boisseau—just a few of the familiar names in this 17-piece big band.
Merch for this release:
Compact Disc (CD)
Rarely is unpredictability so seamlessly juxtaposed with concrete, vivid imagery as it is on Lara Solnicki's The One and the Other. Typically, the fireworks in music like this come from changes that arrive in unexpected bursts; but with Solnicki's latest release, the payoff is in the parade of startling before-and-after images, and the logic in which they flow into one another—especially when it seems improbable that they would. It gives the impression that Solnicki's work is built upon a foundation of interconnectedness—that everything is a natural segue into everything else. There are some genuinely stunning moments on this recording.
Merch for this release:
Vinyl LP, Vinyl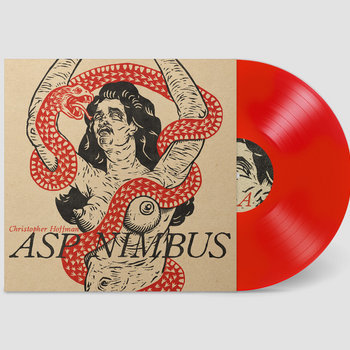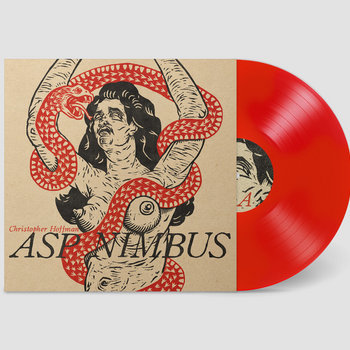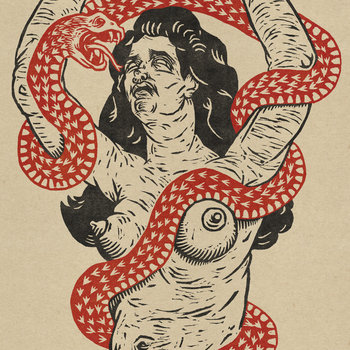 It's pretty atypical for a jazz quartet to include both cello and vibraphone as counterparts to the more conventional bass-and-drum combo, but if anyone can pull it off, it's the members of Henry Threadgill's ensemble. The thing of it is: This isn't some pantomime of unconventional creativity—the music flows with relative ease. The melodies resonate like mad, but they emerge patiently, almost seductively. Vibraphonist Bryan Carrott, bassist Rashaan Carter, drummer Craig Weinrib, and guest pianist David Virelles join Christopher Hoffman on one of the strongest releases of 2021 thus far.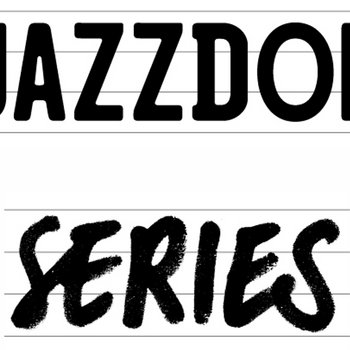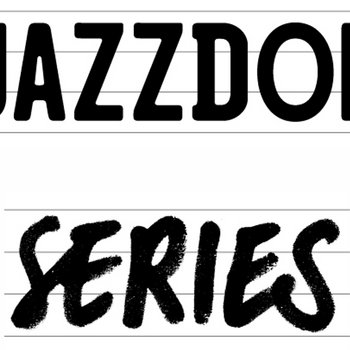 Merch for this release:
Compact Disc (CD), Vinyl LP
When an ensemble takes their name from a John Fahey song title, it's reasonable to expect some similarities. This 2018 performance at Berlin's Jazzdor Festival is proof of that assumption. The quartet of tenor saxophonist Robin Fincker, violinist Mathieu Werchowski, double bassist Dave Kane, and drummer Fabien Duscombs veer through American blues, avant-garde, and folk music, oftentimes making it sound like all of them exist on the same spectrum. This live set is positively thrilling, and its steady electrical charge is an interesting counterpart to the volatile melodicism of their 2018 studio release. Fincker and Duscombs are also members of the Whahay Trio, whose 2014 recording of Charles Mingus tunes is all kinds of fun.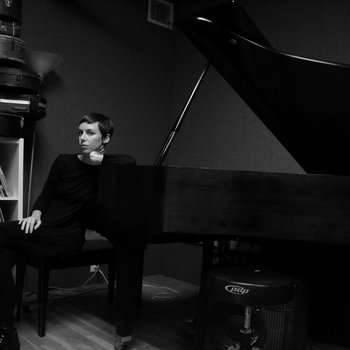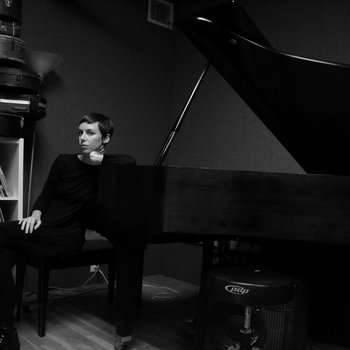 The cheerful dialogue that takes place on this session between xylophonist Alfred Kpebesaane and keyboardist Brittany Anjou is positively addictive. The shared combination of soothing melodies and hypnotic motion makes for a perfect marriage between Kpebesaane's gyil (a traditional Ghanaian xylophone) and Anjou's electronic synths. The addition of drums, bass, and live electronics amplifies the duo's rhythmic conversation, making this the kind of joyful music perfect for the grand entrance of spring and warmer, more hopeful days.
Merch for this release:
Compact Disc (CD), Vinyl LP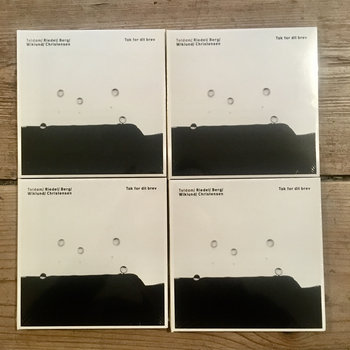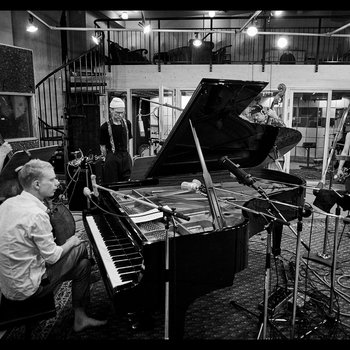 The melodies here are like lullabies, and the rhythms like the flickering light of a fireplace. This music recalls those glorious, too-rare days that end with a gratifying feeling that you've used it exactly as it was meant to be used. The quintet of pianist Simon Toldam, bass clarinetist Nils Berg, cornetist Tobias Wiklund, and bassists Anders Christensen and Georg Riedel, cast a spell with the goal to make this world a little bit more beautiful than it was before the album's first notes.
Merch for this release:
Compact Disc (CD)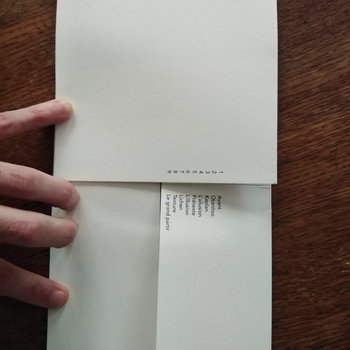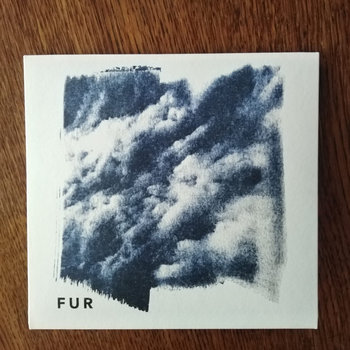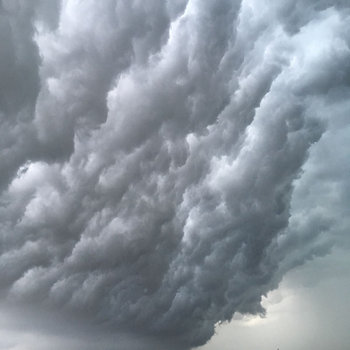 This modern session from the Brussels-based trio of clarinetist Hélène Duret, guitarist Benjamin Sauzereau, and drummer Maxime Rouayroux is equal parts moody and playful. The mood is often moonlit, but expressed with a recognition that the midnight hours are a perfect time for mischief. Melodies curl like smoke—thick at the center, wispy at the edges—and border on hypnotic. Note: All three musicians are also members of the Synestet ensemble, whose intriguing 2019 release Les Usures flew under the radar of most.
Merch for this release:
Vinyl LP, Compact Disc (CD)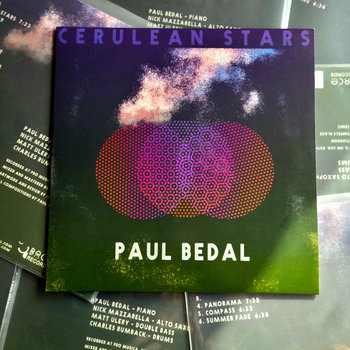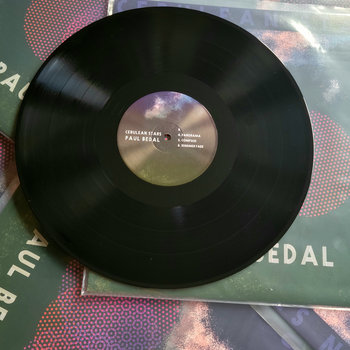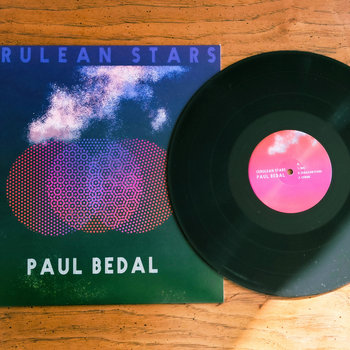 Though Chicago is famous for its experimental jazz scene, and for mapping paths that diverge far and wide from tradition, their impact upon the defining characteristics of the straight-ahead post-bop sound is no less notable. This excellent session from the Chicago quartet of pianist Paul Bedal, alto saxophonist Nick Mazzarella, bassist Matt Ulery, and drummer Charles Rumback falls into the latter category—but it's obvious from early on that each musician's foray into experimental territory is a guiding force for the music here.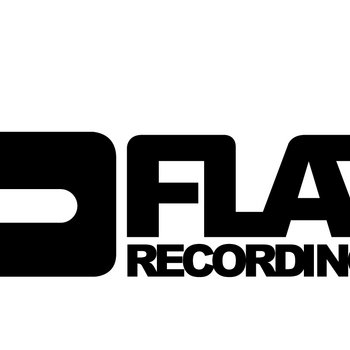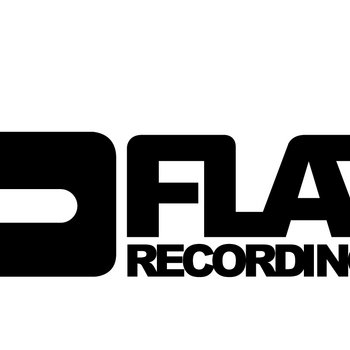 Merch for this release:
Compact Disc (CD), Vinyl LP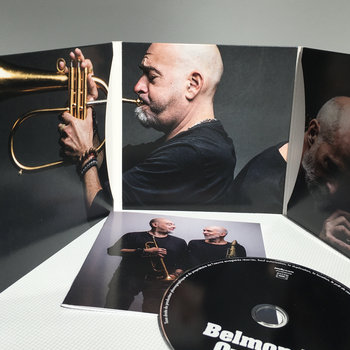 The Belmondo brothers, saxophonist Lionel and trumpeter Stephane, have spent a lifetime mapping territory where straight-ahead jazz, classical, and avant-garde peacefully coexist. Their latest as a quintet is arguably the finest synthesis of their lifetime pursuits. With an intriguing influence of French liturgical organ music added to the mix, each of these pieces resonate like mad, flow like a forest stream, and are rich with harmonies that dart like fish below the surface.
Hafez Modirzadeh
Facets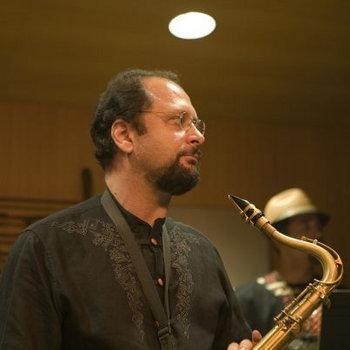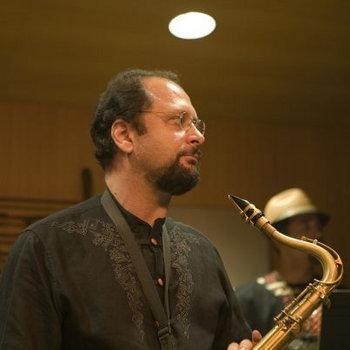 Merch for this release:
Compact Disc (CD)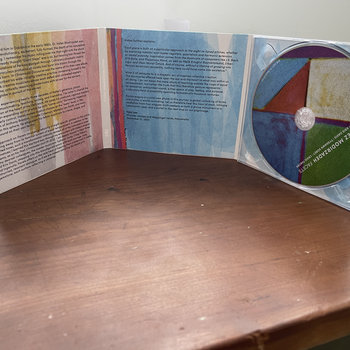 There's an argument to be made that spoken language limits our ability to describe the world around us by locking us into a set range of expressions. One consequence is that anything that falls outside the constraints of vocabulary simply drop away. On his latest recording, Hafez Modirzadeh opens things up, and attempts to give voice to the expressions left behind by the standard music vocabulary. The saxophonist enters into a series of duets with pianists Kris Davis, Craig Taborn, and Tyshawn Sorey. With the help of alternate tunings on the piano and fingerings on the sax, Modirzadeh reminds us how intricate our existence is, and how the ways we have to communicate it are, in fact, endless.
Merch for this release:
2 x Vinyl LP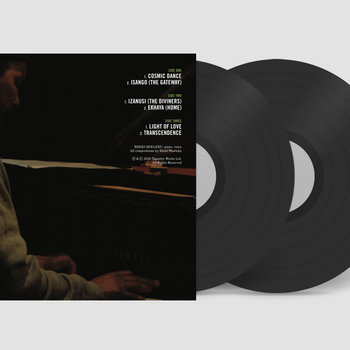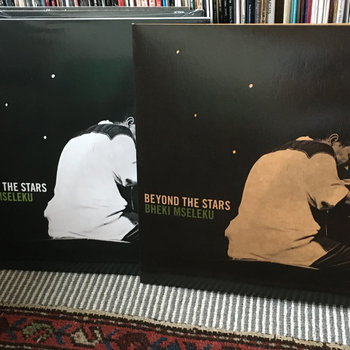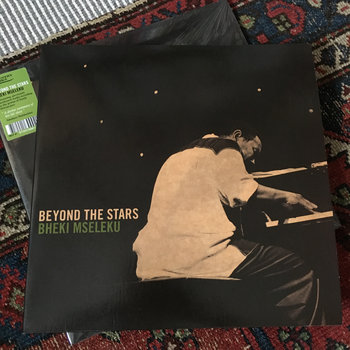 Posthumous releases are always bittersweet. They remind us of our loss, but they also illuminate the enduring nature of the artist's creativity. This one lands particularly hard, because dear God, is it beautiful. Bheki Mseleku, after returning to his native South Africa post-apartheid following two decades of exile in Europe, went through a period of hardship. In 2003, he returned to familiar ground in London, recuperated, and then booked some studio time for this solo set. Nearly 20 years later, it's finally seeing the light of day. The pianist, who always had a way with a melody, was never more resonant than on this gorgeous session.
Gretchen Parlato
Flor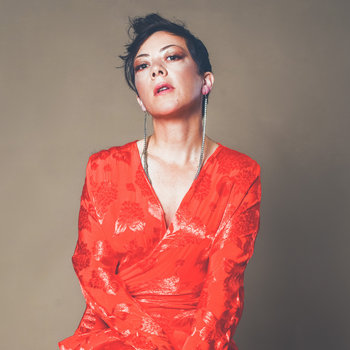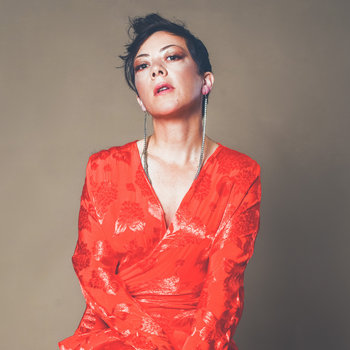 Merch for this release:
Vinyl LP, Compact Disc (CD)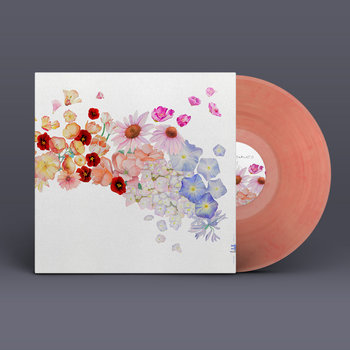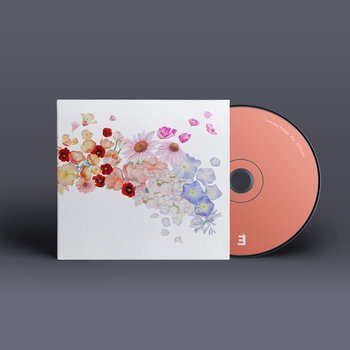 Gretchen Parlato knows how to make an entrance. The opening notes to her new release command attention, and the song doesn't release its grip until the final note. The way Parlato's voice melts into the melodic embrace of the cello (Artyom Manukyan), guitar (Marcel Camargo), and percussion (Léo Costa) is immensely captivating. And though the album is inspired by the music of Brazil, Parlato deftly incorporates elements of American pop, folk, and classical, sculpting sound that is both introspective and celebratory. Drummer Mark Guiliana, pianist Gerald Clayton, and percussionist Airto Moreira round out an impressive list of guest musicians.