BEST JAZZ
The Best Jazz on Bandcamp: June 2020
By Dave Sumner · July 15, 2020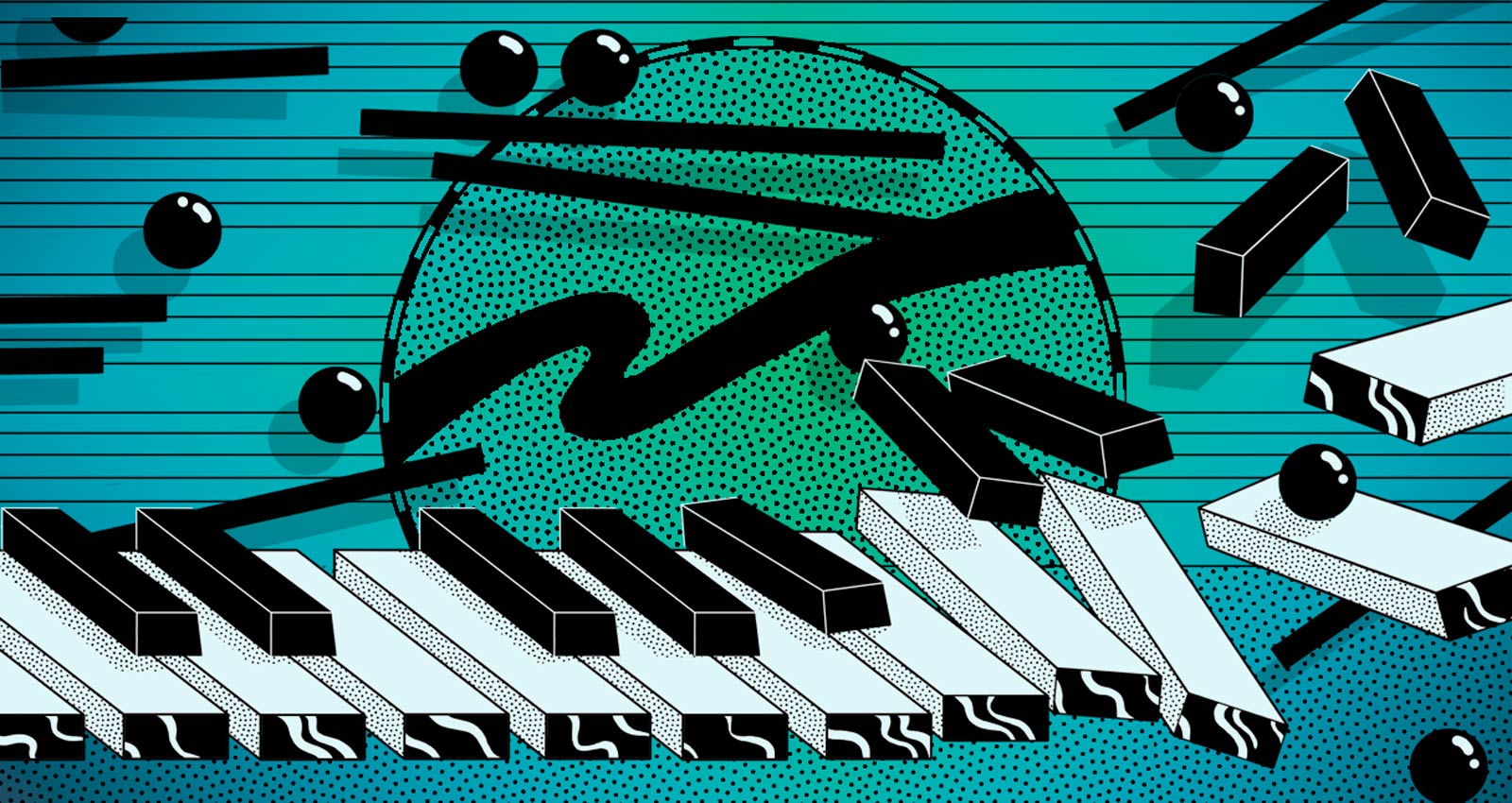 June's list of recommendations marks the halfway point of 2020. And while many of us will feel like we've aged far more than six months, the perpetual gift of music is a reminder that what humans create can be timeless; in those brief moments that we lose ourselves in music, life can become eternal. June has blessed us with plenty of music to get lost in.
Rudresh Mahanthappa
Hero Trio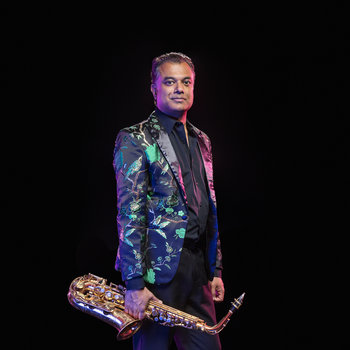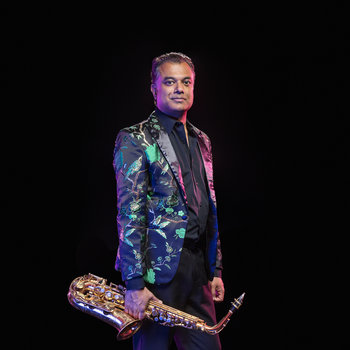 Merch for this release:
Vinyl LP, T-Shirt/Apparel, Compact Disc (CD)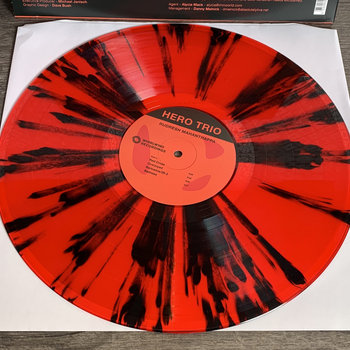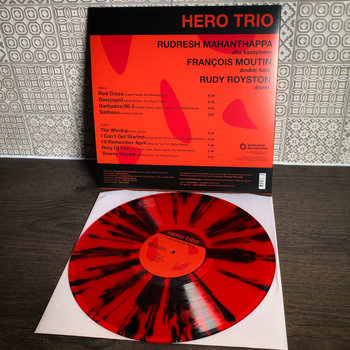 Whether it be his deconstruction and reinvention of Charlie Parker pieces, his exploration of the intersection of NYC Jazz and Carnatic musics, his chamber music collaborations with Prism Quartet, or the way he expands post-bop motifs into avenues of free and avant-garde expression, Rudresh Mahanthappa is what you might call a "high concept" player. In fact, sometimes it's easy to allow those concepts to become the talking points for a Mahanthappa record, to the point where the music itself could become obscured. That won't happen with his latest: Hero Trio is an album that consists of some of the alto saxophonist's favorite tunes, all written by musicians who have influenced his own musical path. It allows the focus to remain on the saxophonist's thrilling acrobatic lyricism, and his riveting synchronicity with bassist François Moutin and drummer Rudy Royston. Just sit back and enjoy—while marveling at the limitless potential for talent and creativity in artists dedicated to their craft.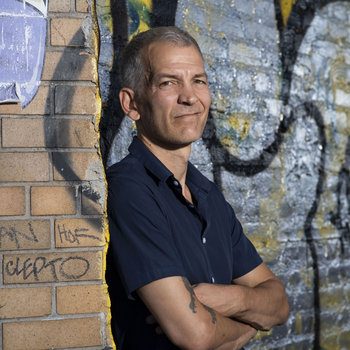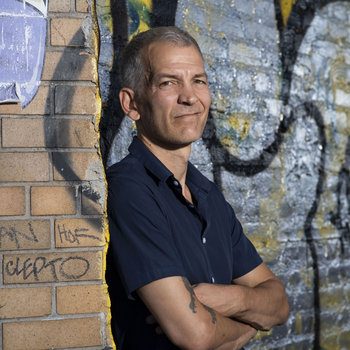 Merch for this release:
Vinyl LP, Compact Disc (CD)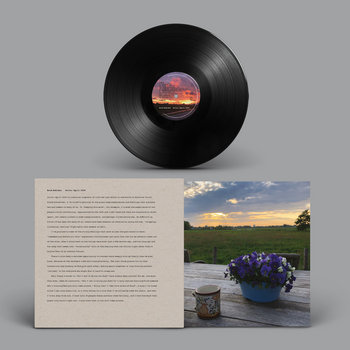 The power of Brad Mehldau's lockdown solo recording feels drawn from the well of thoughts and emotions that have characterized each month of this crisis. And while Mehldau musically manifests the concept of social distancing in the placements of his left and right hands for the piece "keeping distance," and expunges his personal fears of what's to come on "Uncertainty," what is most likely to resonate with the listener are the untraceable, cryptic, cause-and-effect relationships that a particular piece's tone or another's melody can incite. It is difficult to put into words the effect these weeks have had upon us; through music, Mehldau gives us something to latch onto. All proceeds go to the Jazz Foundation of America.
Merch for this release:
2 x Vinyl LP, Compact Disc (CD)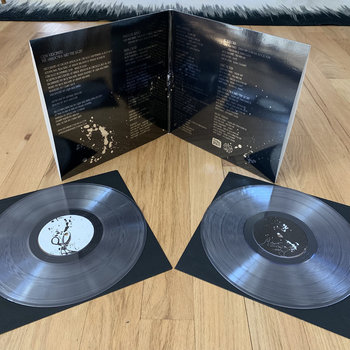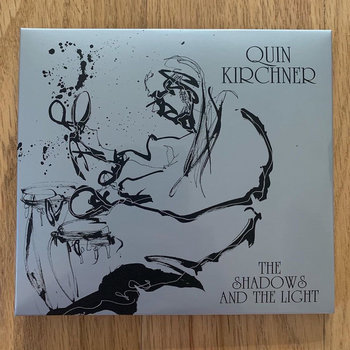 Quin Kirchner's 2018 release The Other Side of Time was a potent cocktail of mixed influences. A thick groove would emerge seamlessly from an enchanting harmonic spell, or a heady melody would sync up effortlessly with complex rhythmic chatter. His newest record uses that same template as a springboard for an even more expansive approach. There's a way in which The Shadows and the Light guides the listener on a tour of jazz subgenres, but its unshakable cohesion reinforces the idea that all music flows from the same joyful place. This isn't a case of "more of the good stuff," this is Kirchner exploring many paths that all lead to the same destination. Joining the drummer are some of the all-stars of the Chicago scene, with bass clarinetist Jason Stein; bassist Matt Ulery; saxophonists Nick Mazzarella and Nate Lepine; pianist Rob Clearfield; and trombonist Nick Broste.
Rebecca Trescher & Giorgos Tabakis
Dual Nature
Rebecca Trescher is a musician you should know. The Nuremberg-based clarinetist has cultivated a form of expressionism that is equally at home in modern European post-bop, chamber, and orchestral works, and, like her duo recording with seven-string guitarist Giorgos Tabakis, in cross-country collaborations with an array of folk musics. A moody lyricism is the engine that drives this recording, and that foundation allows plenty of room for passages of deep contemplation and sudden, thrilling bursts of flight. Trescher has a number of excellent recordings to her name these last ten years. Dual Nature is as good a place to begin exploring that music as any.
This 2019 set from Ryan Porter is everything you'd want a live show to be—and it's likely to make you a bit jealous of the crowd that was lucky enough to be there when it all went down. There was something of a delayed reaction to Porter's The Optimist, between when it was actually released to when it started catching fire among the jazz set. This performance at the Paris club New Morning is more immediate, but just as likely to keep the enthusiasm for the trombonist's music burning strong. Music this fun only feeds the need for more. Joining Porter are long-time collaborators, saxophonist Kamasi Washington, bassist Miles Mosley, keyboardist-pianist Brandon Coleman, trumpeter Jumaane Smith, and drummer Tony Austin.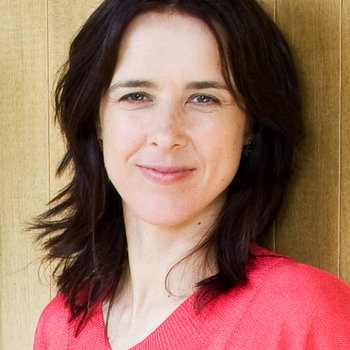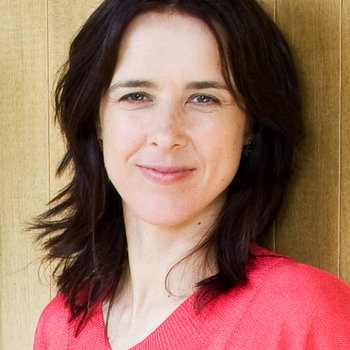 Merch for this release:
Compact Disc (CD), T-Shirt/Apparel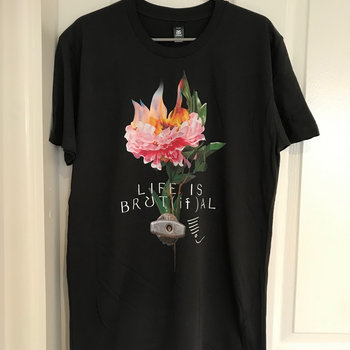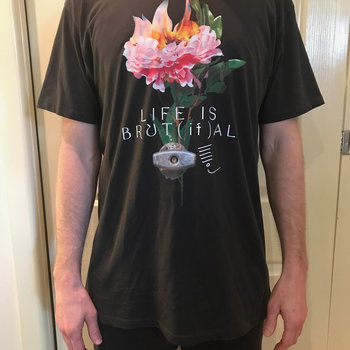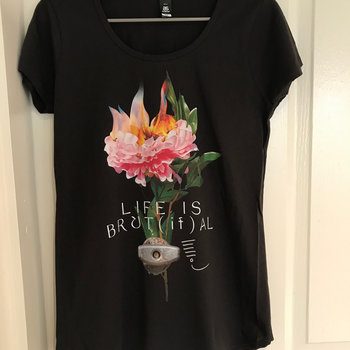 The image of angels dancing on a pinhead is what comes to mind when describing certain albums by Andrea Keller. The pianist has a way of condensing epic passages into unassuming vignettes, as if there's no expression so massive that it can't be captured as a concise, perfect impression to be cupped in the palm of your hand. Her 2013 release Wave Rider is an excellent example of her talent for toying with the dimension and perspectives of sound, but her newest leaps to a higher plateau by widening both the scope of the imagery and the influences that shape it. The Melbourne-based pianist is joined by a strong cast from the Australian jazz scene, with saxophonists Julien Wilson and Scott McConnachie; guitarist Stephen Magnusson; bassists Sam Anning and Mick Meagher; and drummer James McLean.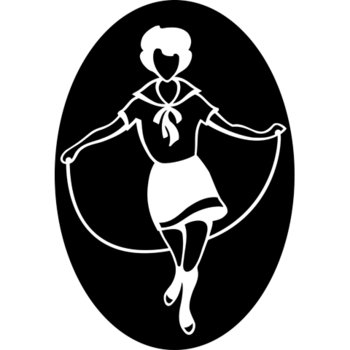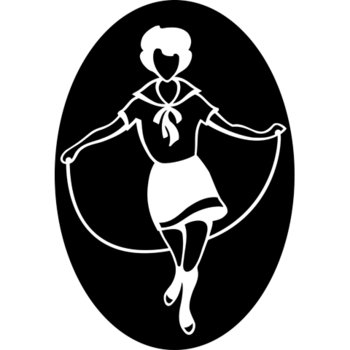 Merch for this release:
Compact Disc (CD)
A punctuated rhythmic blitz marks the latest from James Carney, but the defining characteristic of the album is the way it achieves a seamless flow through those choppy waters. You'd expect the melodies to be carried bumpily along its surface, but instead, they fill the spaces in between the beats, like water through the crevices of a rock formation; the twists and turns they take lead to a seriously seductive lyricism. An impressive set of A-listers join the pianist on this session, with saxophonist Ravi Coltrane, trumpeter Stephanie Richards, bass clarinetist Oscar Noriega, bassist Dezron Douglas, and drummer Tom Rainey.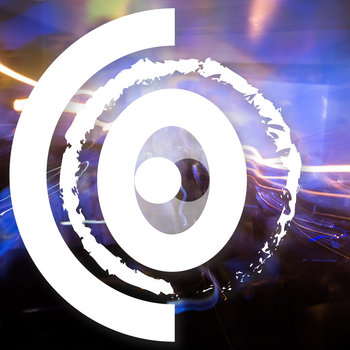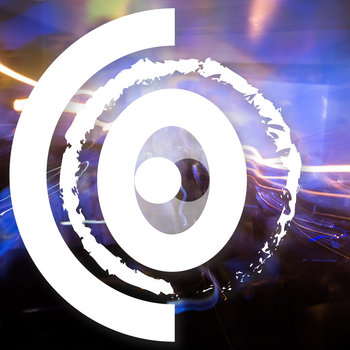 Merch for this release:
Compact Disc (CD)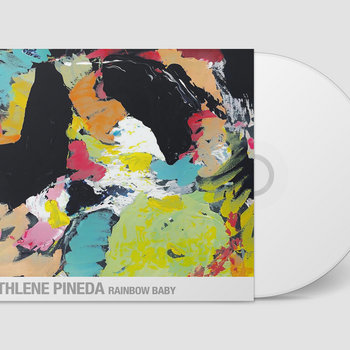 There's an elegance to this newest LP from Cathlene Pineda. There are pieces that patiently come to fruition, offering up fragments in methodical succession until the final image suddenly bursts into view. There are pieces that shatter into a thousand pieces, fluttering softly through the air before reforming into something new and unexpected. There are pieces that sigh contentedly and those that grumble and growl. And in each instance, an abiding grace acts a guiding force reassuring us that resolution is on the horizon and that all will end with a gentle landing. The pianist is joined by trumpeter Kris Tiner, drummer Tina Raymond, and bassist David Tranchina on this wonderful set.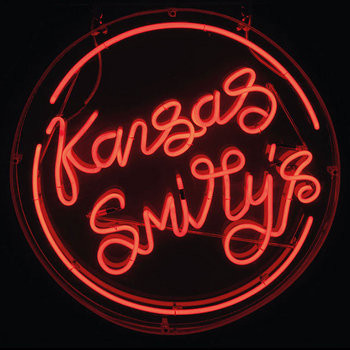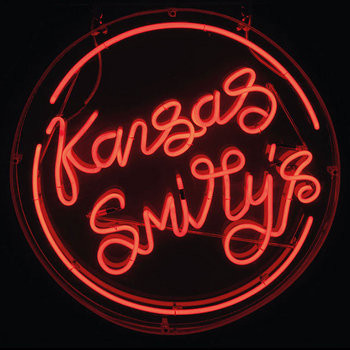 Merch for this release:
Compact Disc (CD), Vinyl LP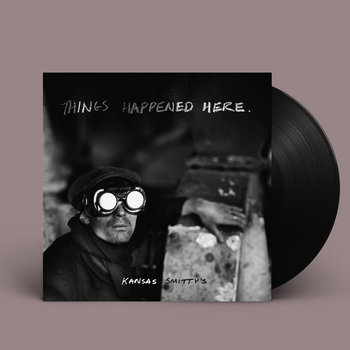 There's something addictive about the way the ensemble Kansas Smitty's throws open the door of each song with a thick, embraceable melody, and then enthusiastically launches themselves to the other side to see where it all leads. There's a nifty balance of new-school and old-school sounds, with neither one ever really eclipsing the other. Half of the sextet is comprised of wind instruments, so it's no surprise that they have a bold sound to go along with their boundless enthusiasm. This group is the house band of a London jazz club of the same name, and on Things Happened Here, they bring the electricity of a live show to the recorded medium.
William Soovik Grand Finale
Major
Merch for this release:
Compact Disc (CD)
This is an album of bold melodies. They're not stated or developed so much as pronounced, and with authority. The melodies are thick beams of sunlight cutting through grey skies. They're sweeping new trends that are upending the scene. They are as affecting as a huge smile and joyful laughter. That last point is especially relevant to this sophomore release from the William Soovik Grand Finale, because it sounds like the quintet is having a blast. Their debut Rustik Musik was plenty fun, too, but on their latest, the band sounds looser and more relaxed, and it's a change in demeanor that really lets the feel of the music emanate like crazy. Fun fun fun.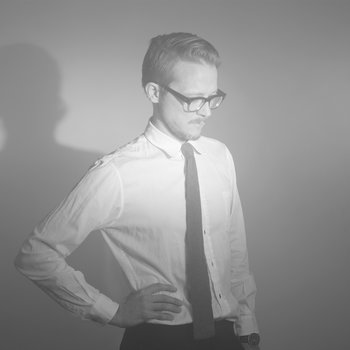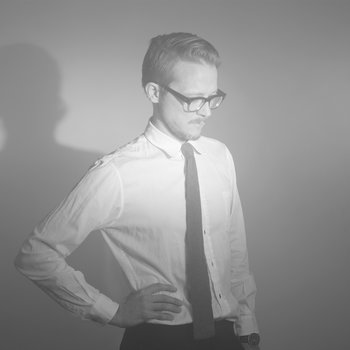 Those science fiction movies where the character appears to be human, but there's a lingering suspicion that something alien resides within? That's a fair approximation of Eivind Opsvik's Overseas ensemble. It presents something that sounds like the modern jazz that originated on this planet, but the strange cadences and odd inflections of melody just seem a little off. Look, I'm not saying that bassist Opsvik, guitarist Brandon Seabrook, percussionist Kenny Wollesen, pianist Jacob Sacks, or saxophonist Tony Malaby are aliens, nor would I speculate about the home planets of guest musicians Gerald Cleaver, Dan Weiss, Craig Taborn, or Loren Stillman…Just be forewarned that something about their sound just ain't normal—and that is very, very good. This collection of live music documents the ensemble's time living among us from 2002-2012. Their studio albums don't hold back either.