BEST JAZZ
Best of Bandcamp Jazz: September 2016
By Dave Sumner · October 12, 2016
Nothing in this list is straight-ahead. Of the 18 recommended September releases, not one mirrors the classic jazz sound of the 1960s, but they are part of a lineage. The deep lines of blues and bop are noticeable in these works, their motions graceful and improvised. These records follow their own creative paths, holding true to the genre's roots.
Sound Underground, Quiet Spaces
The music of alto saxophonist David Leon, trumpeter Alec Aldred and guitarist Jonah Udall speaks mostly in whispers, yet with a voice strong enough to travel great distances. The trio thrives on grand expressions that arrive without fanfare, making Quiet Spaces—the band's sophomore album—an intriguing listen. Some tracks—like "Tiny Kingdom" and "A Postcard" burn softly, while on tracks "Horseback" and "Me vs. Me", the trio lets the flame burn uncontrollably. In each instance, there's a rich tranquility that informs every sound and expression.
Dinosaur, Together, As One
Merch for this release:
Compact Disc (CD), Vinyl LP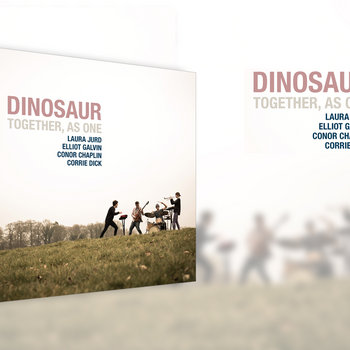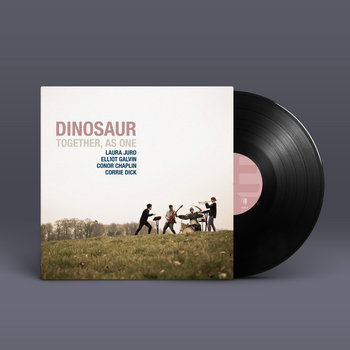 This is a new leap forward for trumpeter Laura Jurd. Her latest release with quartet Dinosaur is an electro-acoustic oddity—a modern hybrid of '70s jazz-rock fusion and Atari video game music. Quirky phrases and rhythms can turn violent on a dime, kicking up dirt along the way. Other melodies float by, holding just enough weight to stay close to the ground. Jurd likes to mix things up, from the avant-garde ethos of her Chaos Collective, to the string-focused direction of Landing Ground. Whatever the focus, her projects yield enjoyable results. With Jurd on trumpet and synthesizer, the Dinosaur quartet is rounded out by frequent collaborators—drummer Corrie Dick, electric bassist Conor Chaplin and Elliot Galvin on organ and Fender Rhodes.
Sean Foran, Frame of Reference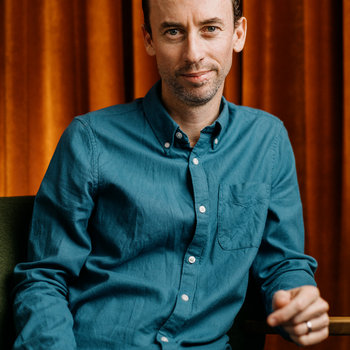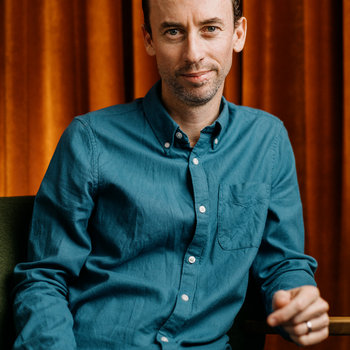 Merch for this release:
Compact Disc (CD), Sheet Music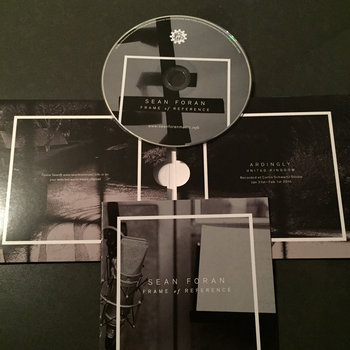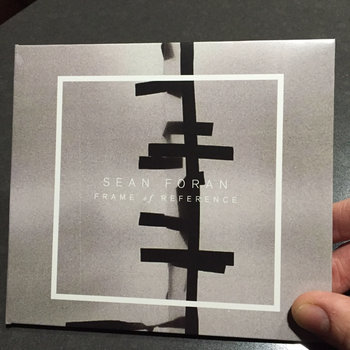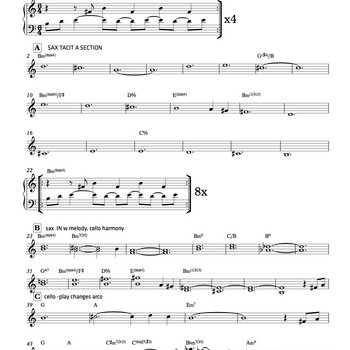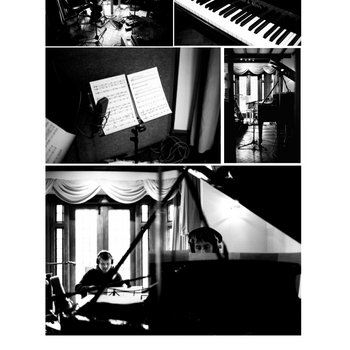 This album doesn't develop intuitively. Instead, it builds in slow, dramatic surges, undergoing a number of changes that increase the intensity along the way. On Frame of Reference, pianist Sean Foran, guitarist Stuart McCallum, saxophonist Julian Arguelles, cellist Ben Davis and drummer Joost Hendrickx construct robust melodies that fall neatly into place, making it impossible to choose a favorite track.
André Santos, Vitamina D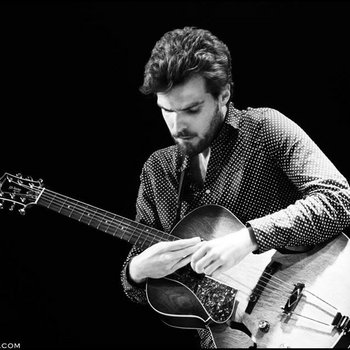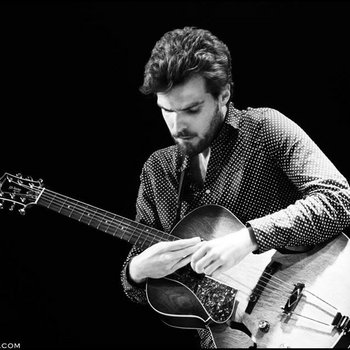 Guitarist André Santos mixes jazz, Portuguese folk, and indie rock, making a concoction that goes down smooth. Each tune gives the impression of a film chopped into many short segments, then spliced together in a totally different sequence. The music takes sharp turns, cutting back and changing scenes. It holds your attention and is pretty damn thrilling to boot. For his latest album, Santos forms a trio with drummer Tristan Renfrow and bassist Matt Adomeit. If this one floats your boat, check out Santos's 2013 release, Ponto de Partida… The players and sound are different, but it strikes the same chord.
Moker, Ladder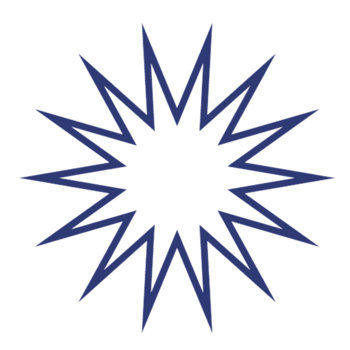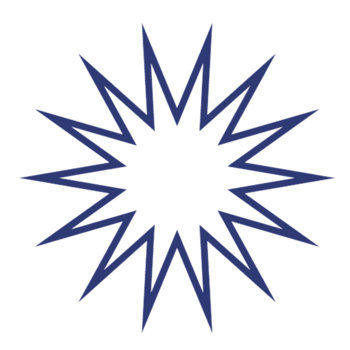 Merch for this release:
Compact Disc (CD)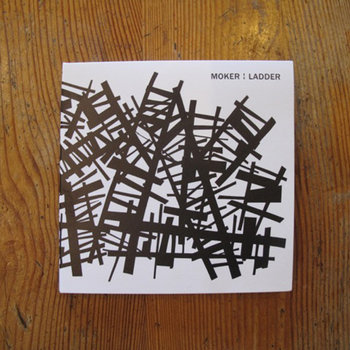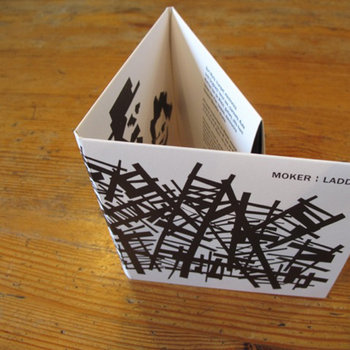 When Moker, the quintet of guitarist (and alto horn player) Mathias Van de Wiele, multi-reedist Jordi Grognard, trumpeter Bart Maris, bassist Lieven Van Pee, and drummer Giovanni Barcella, let the gates open and jazz rock mixed with ambient and free improv tumble out, there's no reasonable way to nail down the personality of the ensuing ruckus. Ladder combines electro-acoustic passages with rustic folk, resulting in a rock-infused sound with raw power. The threat of heartbreak looms heavily. Ambient drones come to life in brief, melodic fragments. This is the band's fifth album, and their wild imagination shows no hint of leveling off.
Quinsin Nachoff, Flux
Merch for this release:
Compact Disc (CD)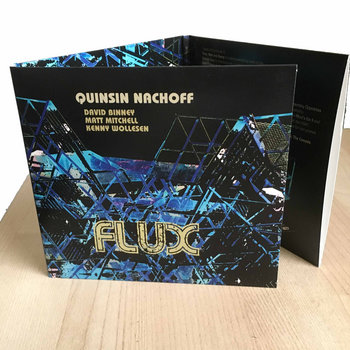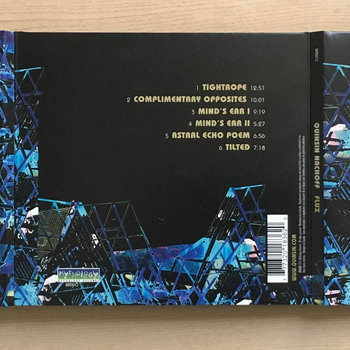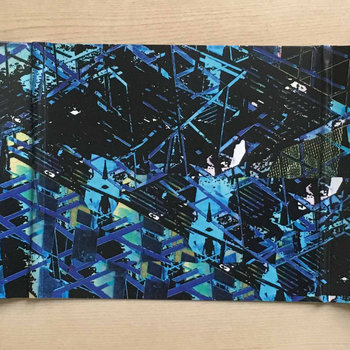 On the new album from tenor saxophonist Quinsin Nachoff, his group with alto saxophonist David Binney, pianist Matt Mitchell, and percussionist Kenny Wollesen has an edge to their music which gleams gently in the sunlight. This feels like the inverse of Nachoff's 2006 chamber jazz release, Horizons Ensemble, which only occasionally broke the surface of tranquil waters. Flux only hints at tranquility, but it resonates when it does: there is real bliss there, melodies shining beyond measure.
Jerome Sabbagh, Simon Jermyn, Allison Miller, Lean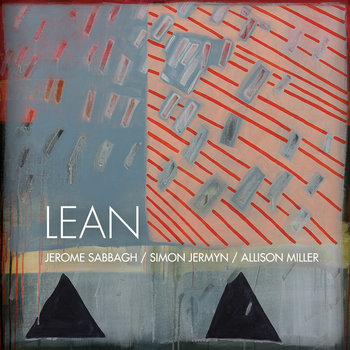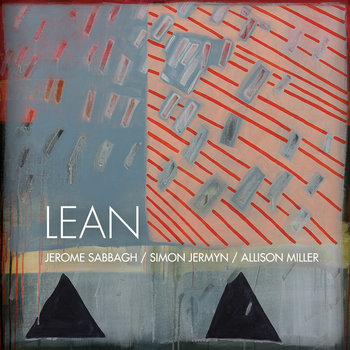 Merch for this release:
Compact Disc (CD)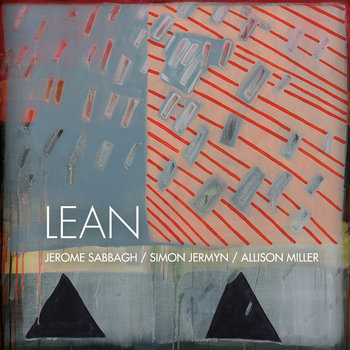 The trio of drummer Allison Miller, electric bassist Simon Jermyn, and saxophonist Jerome Sabbagh traverse any number of styles together, from ferocious post-bop to ambient drone and scattered improv. Each time, and with each expression, the group seems to have everything figured out… until the next track when they throw another curveball. It's a fascinating display of creative dexterity; that the trio manages to bundle it up into a cohesive whole is even more amazing.
Scott Tixier, Cosmic Adventure
Merch for this release:
Compact Disc (CD)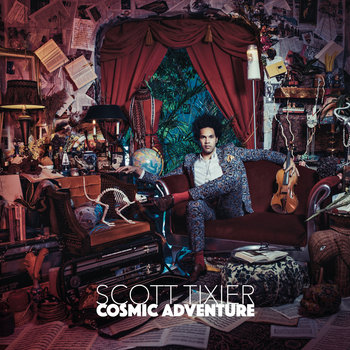 Pianist Glenn Zaleski, bassist Luques Curtis, drummer Justin Brown, and Yvonnick Prene on harmonica join Tixier for a series of tunes that unfold their melodies carefully even as their rhythms move along at a brisk clip. The blending of violin and harmonica is unique, giving the group plenty of styles to choose from. Tixier's 2012 release, Brooklyn Bazaar, showed how he can string songs together, making a cohesive set no matter how dissimilar the individual sounds might be. This one's not as straightforward.
Sawa, Sawa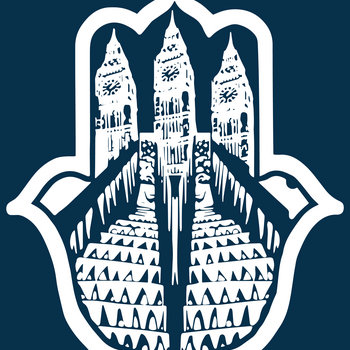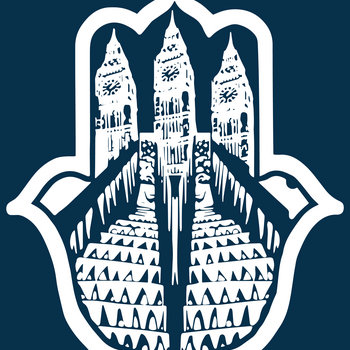 This blend of modern jazz, chamber, and Iraqi folk music is about as enchanting as an album can get. The Sawa trio—comprised of the Arabic vocals of Alya Al-Sultani, pianist Clemens Christian Poetzsch and cellist Shirley Smart—are three facets of a gem that refracts gorgeous light. That Poetzsch utilizes a fluid piano on certain tracks only adds to the intrigue. The microtonal instrument makes good use of non-Western tunings, providing a stark range of expressions on an album that already had plenty to start with.
Emma-Jean Thackray's Walrus, Walrus EP
Merch for this release:
Vinyl LP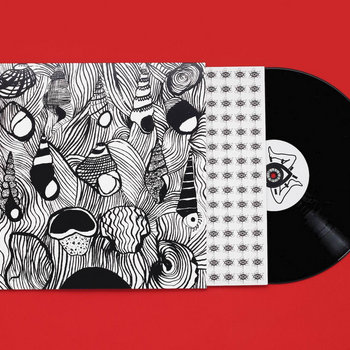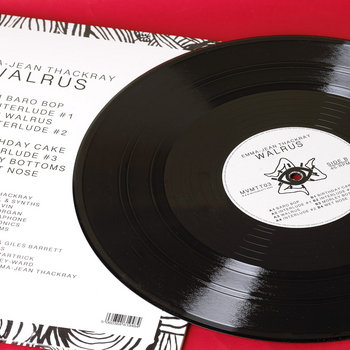 With its complex song structures and electronic manipulation, the new EP from trumpeter Emma-Jean Thackray and her Walrus ensemble of organist Elliot Galvin, tubist Ben Kelly, drummer Liz Exell, and Pie Eye Collective's effects is impressive. Thackray frames the sound, using soulful grooves that maintain a strong sense of humor while expressing a core intelligence.
Dustin Laurenzi's Natural Language, Natural Language
Merch for this release:
Compact Disc (CD)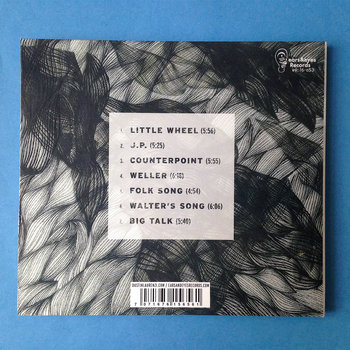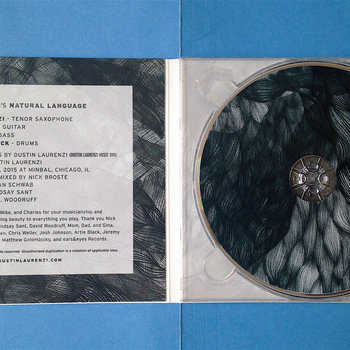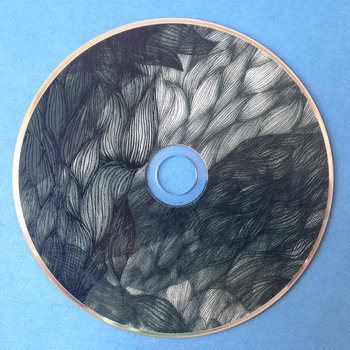 The smoky presence in this session makes every melody feel like a sweet dream, while the rhythms feel like the peaceful serenade of crickets as sleep descends. Guitarist Jeff Swanson, who's shown a proclivity for dreamy melodic washes, provides the most immediate impact. But the way Dustin Laurenzi snaps his tenor sax into place, allowing its inherent weight to accentuate the delicate nature of those melodies, is the mark of this album's success. It doesn't hurt to have the rhythm section of bassist Mike Harmon and drummer Charles Rumback, the latter of whom is well-traveled in the jazz-rock world, along for the experience. Their work together is as if a post-bop act studied Radiohead, Mercury Rev, and A Winged Victory for the Sullen: the album feels weightless, yet anchored and potent. Aside from the blunt "Weller," the album casts a spell that lasts for its duration. This is good late night music when it's just you and the full moon, with only each other for company.
Mateen Bauer Tokar Kugel, Collective Four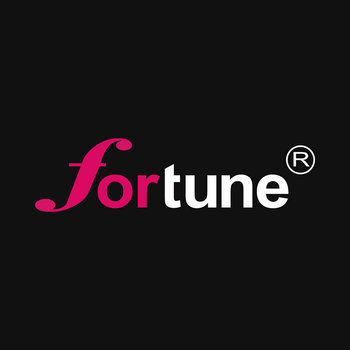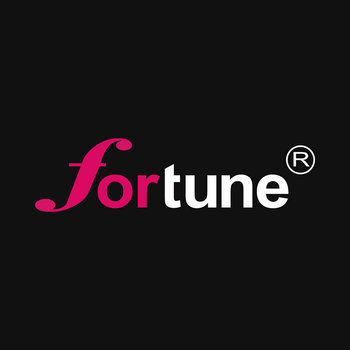 Collective Four is a thrilling live set from saxophonist Sabir Mateen, trombonist Conny Bauer, double bassist Mark Tokar and drummer Klaus Kugel. Through sheer force of will, the trio unites a dizzying array of melodic fragments and transient rhythmic ideas. The band members' contributions are bunched in tight bursts, making for breathless art that feels surprisingly cohesive and easy to follow.
Human Feel, Party Favor EP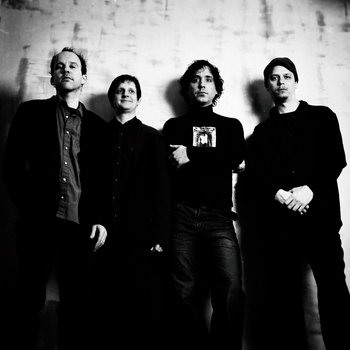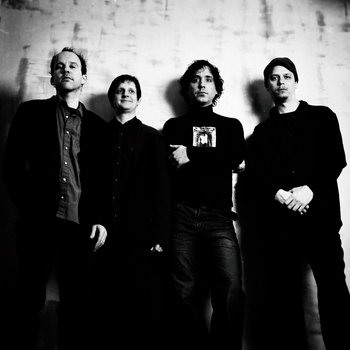 They've been plenty busy with their individual projects, so it's not like these musicians have been slowing down. But, nonetheless, it's great to see the Human Feel quartet back together. Alto saxophonist Andrew D'Angelo, tenor saxophonist Chris Speed, drummer Jim Black, and guitarist Kurt Rosenwinkel create avant-garde music that comes off as exceedingly casual—contradicting the huge presence this music exudes. Little rapids form into huge tides and break apart, making for pretty thrilling diversions. It's an engaging, unified vision.
Richard Sears, Altadena
Merch for this release:
Compact Disc (CD)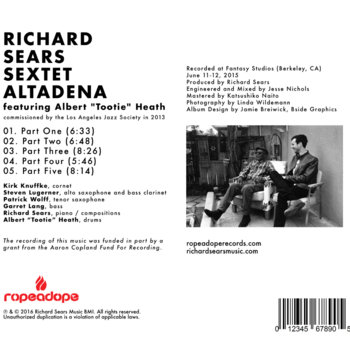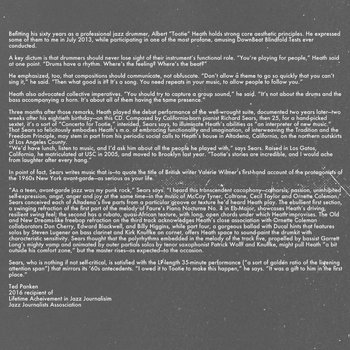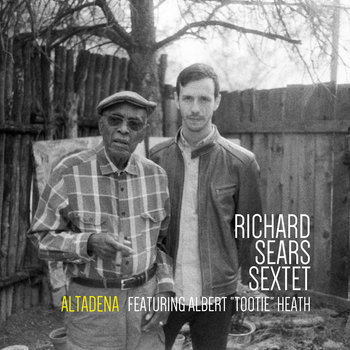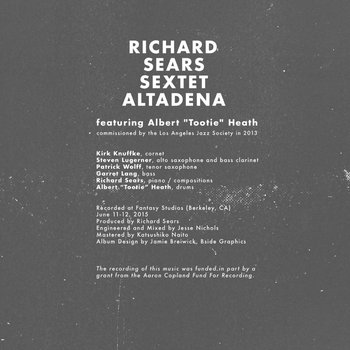 This set from pianist Richard Sears generates all kinds of heat—and the music's overall warmth and old-soul compassion makes it inviting. Much in the way classic hard bop married uptempo and soulful grooves, Sears' sextet of cornetist Kirk Knuffke, multi-reedist Steven Lugerner, tenor saxophonist Patrick Wolff, bassist Garret Lang, and drummer Albert "Tootie" Heath runs with a modern sound but gives it all the energy and heart of the musical past. Melodies are presented crisply and deliberately, and then they're let loose into the wild. The sextet clearly relishes the pursuit. That passion is why each of these tunes ring out with such life.
Slavic Soul Party!, Slavic Soul Party plays Duke Ellington's Far East Suite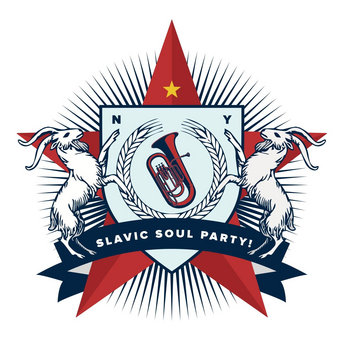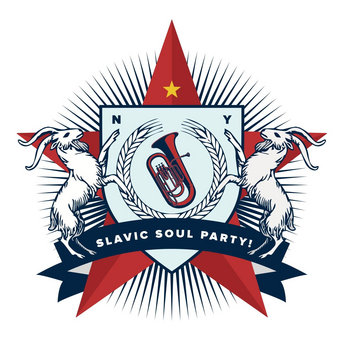 Merch for this release:
Compact Disc (CD)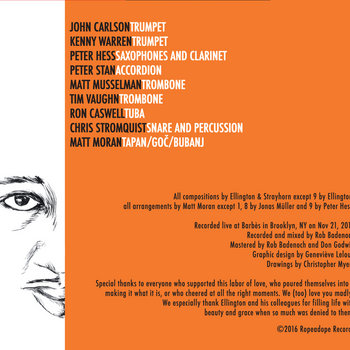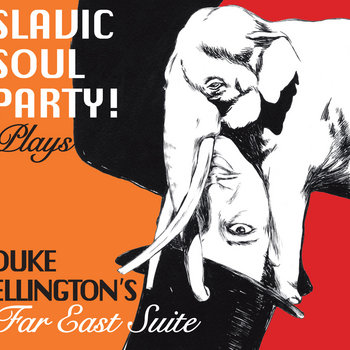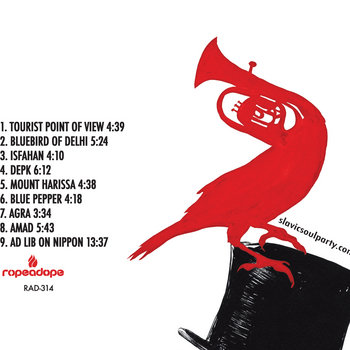 There's a certain synchronicity in play when Slavic Soul Party!, an oddball brass band that embodies the adventurous spirit of Gypsy jazz, performs a rendition of Duke Ellington's Far East Suite, an oddball album triggered by Ellington's long and winding road of overseas tour stops. The nonet of SSP doesn't restrict itself to its foundation of Balkan music any more than the legendary Ellington restricted his orchestra to, well, anything. And that's a good thing, because in the same way the harmonic textures and melodic shaping speak to the complexities inherent in this whip-smart music, the thick grooves and catchy melodies that drive it evoke a festive atmosphere.
Jazz Robots, Jazz Robots Learn to Ride a Bike (With Training Wheels)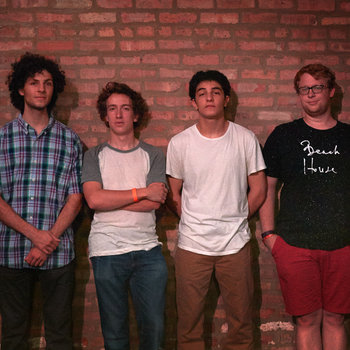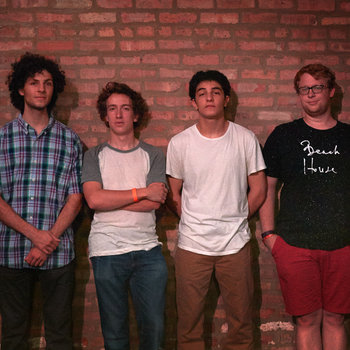 This strangely addictive session from saxophonist Max Lazarus, drummer Jonah Lazarus, bassist Caleb Allan and violinist Scott Daniel is as much indie rock as modern jazz, and its enjoyable mix of catchy hooks and relentless tempos makes the whole issue of genre irrelevant. In many ways, it's far less representative of the quartet's home turf of Chicago and has more in common with some of the progressive jazz-rock coming out of Norway and Sweden. Everything about this recording screams fun.
Shabaka and the Ancestors, Wisdom of Elders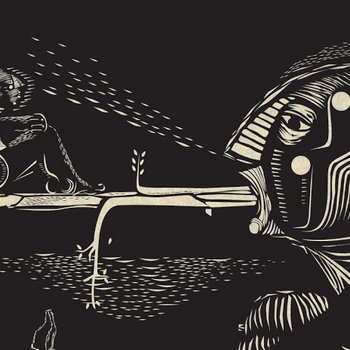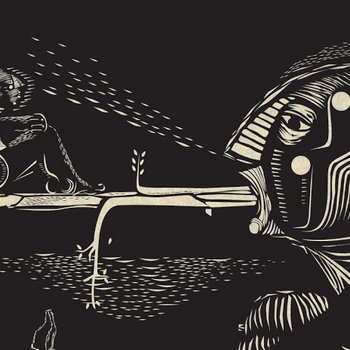 Merch for this release:
Vinyl LP, Compact Disc (CD)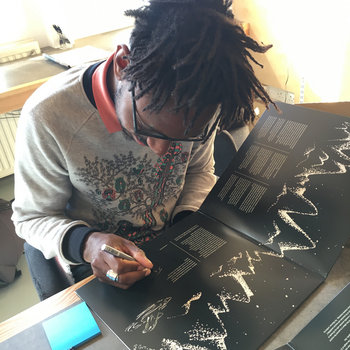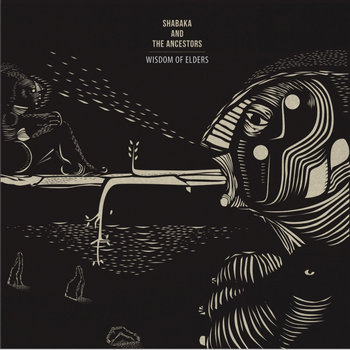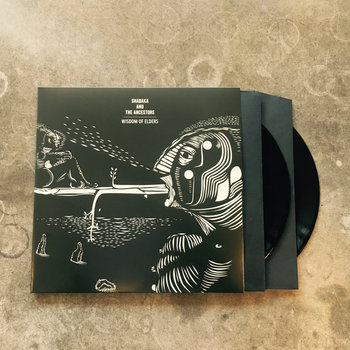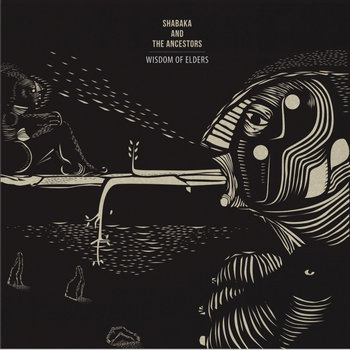 While it's a refreshing turn of events to see London-based tenor saxophonist Shabaka Hutchings diving head-first into the South African jazz sound, it's not entirely out of the blue. His work with Sons of Kemet is deeply imbued with the influence of African regional musics as well as Caribbean music and the Barbadian rhythmic approach Tuk. Furthermore, his work with the Amandla Freedom Ensemble put him square in the center of South African music. Still, the meshing of London modern jazz and South African jazz leads to all kinds of little surprises and all kinds of huge joyfulness. It's music with a tuneful, euphoric bounce. There are all kinds of heavyweights on this record, like drummer Tumi Mogorosi (check out his excellent release Project ELO) and trumpeter Mandla Mlangeni and the aforementioned Amandla Freedom Ensemble, which also includes bassist Ariel Zamonsky. Also in the mix are alto saxophonist Mthunzi Mvubu, pianist Nduduzo Makhathini, percussionist Gontse Makhen and vocalist Siyabonga Mthembu.
—Dave Sumner
Illustration for this article by Oliver Barrett.