BEST JAZZ
The Best New Jazz on Bandcamp: November 2016
By Dave Sumner · December 16, 2016
You might expect that, as the year winds to a close, the deluge of excellent new jazz recordings might subside. Not so: there were more worthy releases than could fit into one column. The releases highlighted here focus on some unconventional aesthetics—for instance, there are a number of options for the bass clarinet fan, as well as anyone looking for inventive vocal styles and arrangements. Jazz has always had an open door policy on unusual instrumentation, but it's still a nice surprise to encounter music where bass clarinet takes a lyrical turn, and when wordless singing reveals how the voice can become its own instrument when not tied down to standard phonics.
Mosaic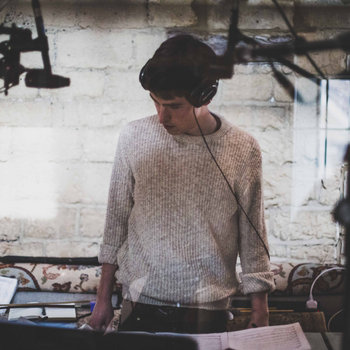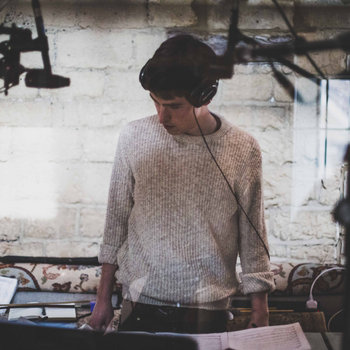 Merch for this release:
Compact Disc (CD)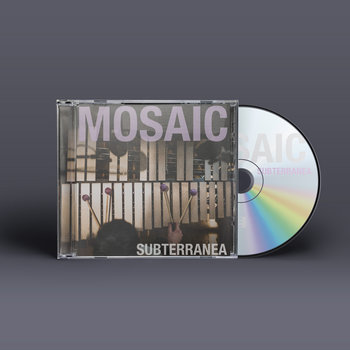 Vibraphonist and percussionist Ralph Wyld, the leader of the sextet Mosaic, truly sets the tone of the group's debut. The voice of vibraphone has the distant warmth and stark beauty of moonlight, which, on a chamber jazz session like this, can allow for remarkable subtlety when transitioning between a melody and rhythm. But there's nothing austere or sparse about this session. Every expression and choice has substantive depth, from the thick harmonic beauty of "Reprise" to the two-part "Interlude" and its delicate hinges. Trumpeter James Copus and cellist Cecilia Bignall ignite a slowly-building intensity on "White Horse." The rhythm section gets time to shine, too Sam Rapley's bass clarinet dances across the floor while drummer Scott Chapman spurs on reactive motion. The beauty of this music doesn't demand your attention; it simply resonates, with strength and confidence, waiting for you to hear its call.
Matt Mayhall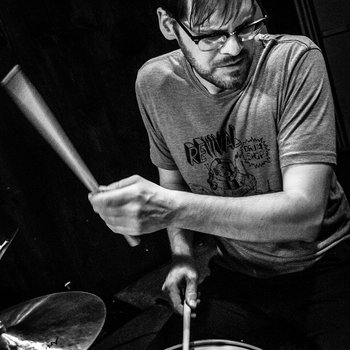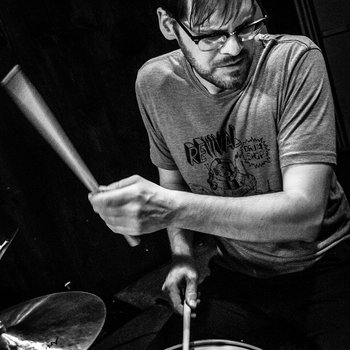 Merch for this release:
Compact Disc (CD)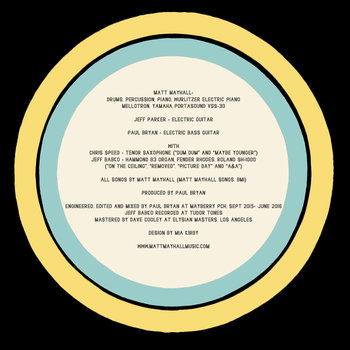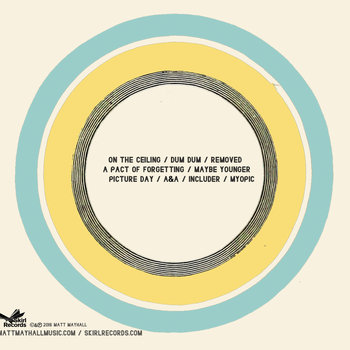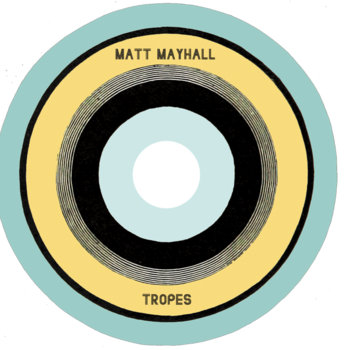 The debut from drummer Matt Mayhall is strangely introspective, perhaps counterintuitive to its bustling activity and broad mix of genres. At first blush, the work offered here from Mayhall, guitarist Jeff Parker, and electric bassist Paul Bryan seems a little underwhelming—it keeps wanting to punch the listener in the heart, but drawing back at the last second. There are some deep melodies, but they aren't so much "catchy" as intriguing. But as the album progresses, it becomes increasingly apparent that its vibrancy lies in the trio's methods and finely tuned skills. Mayhall's drums burn with a self-contained fury; at other times, he develops a rhythmic chatter that accentuates the poetry of the beats. Guitarist Jeff Parker talks out the melodies, employing unexpected turns of phrase and a thoughtfully reasoned sense of how it can be threaded through the percussive fabric. This album shows just how strong subtlety can resonate, and of how nuance can be the driving force of creative vision.
John Ellis
Merch for this release:
Compact Disc (CD)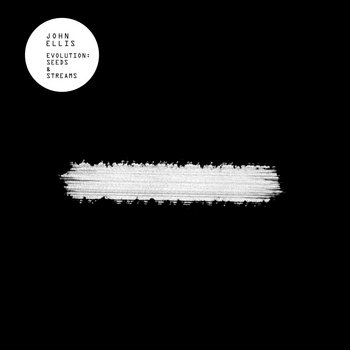 On his newest project, Cinematic Orchestra founding member John Ellis demonstrates that the ephemeral, playful characteristics of his popular genre-traversing jazz-electronic combo work just as well in a modern jazz setting. Ellis's love of Malian music is well-represented on this session by the presence of two kora players, who balance nicely with the alto saxophonist Sam Healey, clarinetist Jane Summerfield and trombonist Ellie Smith. And though he doesn't perform on the album, Gondwana Records owner Matthew Halsall's touch is evident: a small orchestra with diverse string choices and a blending of regional folk musics is right up his alley. The project was originally a commission for the Manchester Jazz Festival—also the source of amazing albums like Adam Fairhall's The Imaginary Delta and Matt Owens' The Aviators' Ball. The concept of evolution runs throughout the album, so it should come as no surprise that, musically, it sounds very much detached from the jazz coming from NYC and New Orleans and is much more concerned with looking to an imagined future for ideas.
Rudy Royston Trio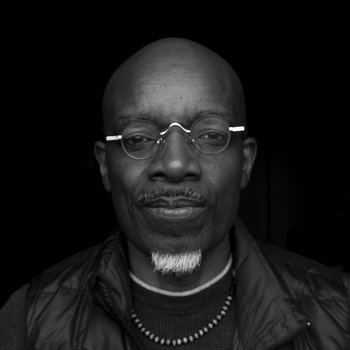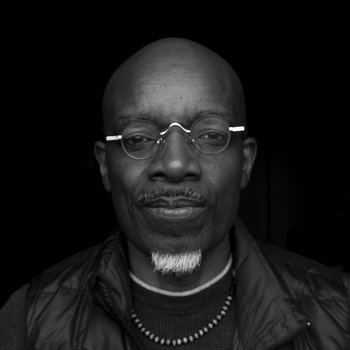 Merch for this release:
Compact Disc (CD)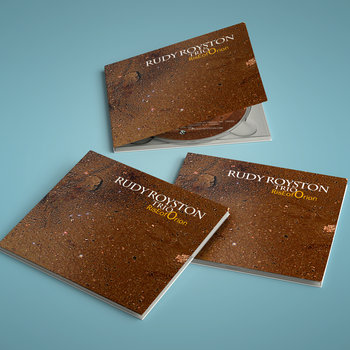 There's no let-up on this trio session from drummer Rudy Royston, saxophonist Jon Irabagon and bassist Yasushi Nakamura. Royston has already racked up a veteran's resume of collaborative efforts that span the genre's wide range of expressions, from the folk-jazz of Bill Frisell to forward-thinkers like Rudresh Mahanthappa and old-schoolers like Branford Marsalis. But on his sophomore effort as a bandleader, Royston pushes all influences aside and simply goes to town with his trio, burning through tunes like they're going out of style. And, sure, they slow things down for a rendition of "Make a Smile for Me," but for all intents and purposes, the appeal of this recording is witnessing the challenge of hi-speed lyricism in action.
Jon Armstrong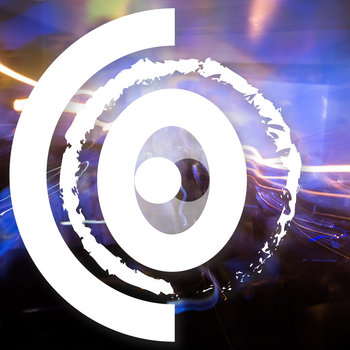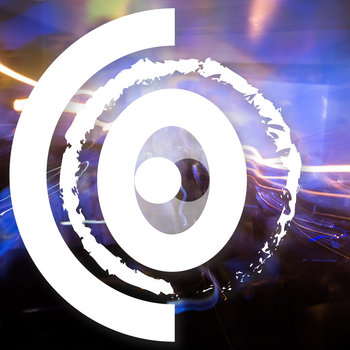 Merch for this release:
Compact Disc (CD)
The newest from composer and multi-instrumentalist Jon Armstrong features some of the leading lights of the new generation of West Coast Jazz musicians, including trombonist Ryan Dragon, multi-reedist Gavin Templeton, and bass clarinetist Brian Walsh (all who have released excellent albums of their own recently). It also features the vocals, harmonium, harp and bansuri flute of multi-instrumentalist Sheela Bringi. And yet, even with the diverse influences and the large ensemble stocked with unconventional instruments, this music—based on imagined Indian ragas—possesses a light, lovely flow, hitting a sweet spot where a need for simple lyricism and a desire for a rich form of communication go hand-in-hand. Everything about Hibiscus, from its curious melodic developments to its polyrhythmic approaches, could make it so challenging to the listener as to be impenetrable—yet every piece comes off effortlessly, and beautifully.
Jasmine Lovell-Smith's Towering Poppies
Jasmine Lovell-Smith's debut Fortune Songs was an impressive first outing. She and her ensemble, Towering Poppies, displayed a knack for simple lyricism, marked by little interactions between ensemble members that implied greater meaning. Her sophomore effort, Yellow Red Blue, utilizes that same approach, but the maturation of her vision from debut to follow-up results in a much greater presence. There is a strong sense of song, even when the development of a composition leads to a complex structure. The contributions of string quartet Cuarteto la Matraca on three tracks make for a welcome addition. They illuminate harmonic possibilities that were only hinted at previously, especially in the way that Josh Sinton's bass clarinet crosses paths with the strings and Lovell-Smith's soprano sax. Pianist Cat Toren is equally adept at running with the melodic development as she is at spurring on the ensemble. Truly a beautiful recording.
BassDrumBone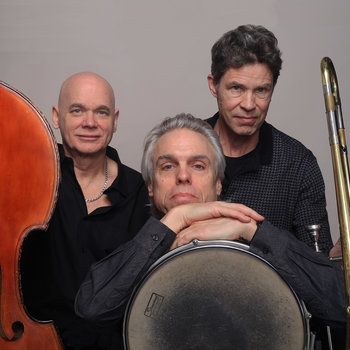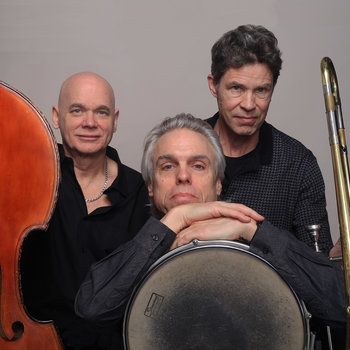 Celebrating their 40th year as a working trio, the music of bassist Mark Helias, drummer Gerry Hemmingway and trombonist Ray Anderson has a whimsical tone, but also plenty of edge. Guest spots by pianist Jason Moran and saxophonist Joe Lovano sync up just right to the prevailing tone, as does their ability to speak the blues in both conventional and non-standard ways. In theory, this should be challenging music—a big chunk of their discography is. But when three musicians have spent decades collaborating, they are able to make even difficult conversations simple to follow, and have plenty fun along the way, too.
Equilibrium
All of the ingredients in this live session from the trio Equilibrium were present on their 2014 studio recording Liquid Light, and the way they shake out here doesn't reveal any new formulas—but this set from the 2016 Vancouver International Jazz Festival allows their sound to blossom dramatically in ways that the studio album just didn't suggest. Liquid Light burned like an ember, bright and warm in a darkened fireplace. But this live recording is a nighttime sky. Guitarist Mikkel Ploug, clarinetist Joachim Badenhorst, and the vocal harmonics, soprano sax and live electronics of Sissel Vera Pettersen sync up their individual voices to create thick, gorgeous melodies. Live, that combined voice carries even further than before, displaying a surprising intensity. Improvisation is key to everything this European trio does, and that fact is never more apparent than on this enthralling album. Each trio member solos simultaneously, seemingly in their own little worlds, until they suddenly reunite, to enthralling effect.
Jonathan Silk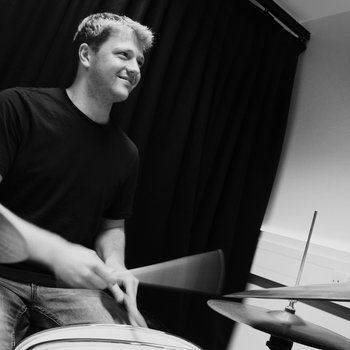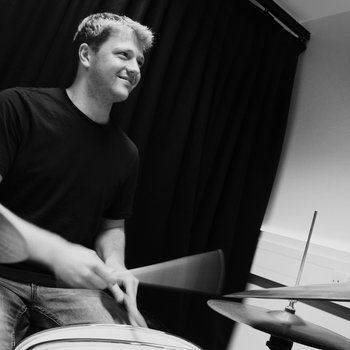 Merch for this release:
Compact Disc (CD)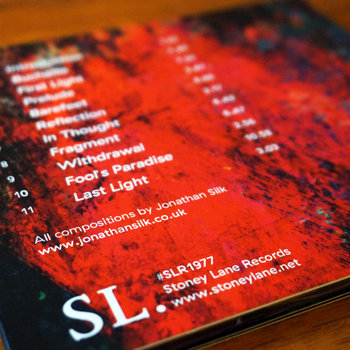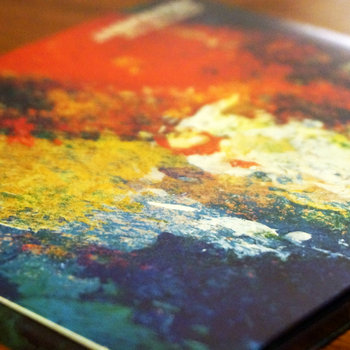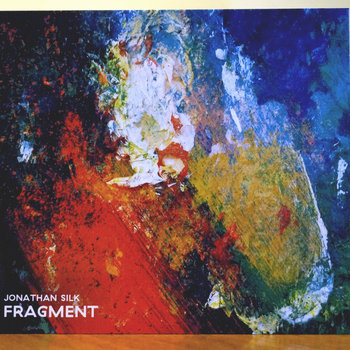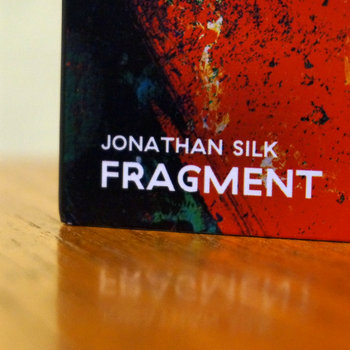 While Jonathan Silk's debut Uncouth was a nice enough big band release, it was a bit by-the-numbers. It certainly didn't attain the emotional impact or compositional depth of his newest, Fragment. Commanding a 19-piece big band and a 13-piece string section handily, Silk paints an entire landscape of imagery with his compositions, rather than the isolated still-lifes of his debut. And though the album is full of dreamy harmonies and deep melodies, Silk infuses it with plenty of distinguishing elements to break up any potential sameness. On "Prelude," the band comes out throwing punches, with a punctuated tempo like the stomp of boots and some crisply-delivered saxophone soloing. On "Barefeet," the ensemble boisterously lifts their voices to the sky and shouts with all they've got. And then there's "Fools Paradise," which is unleashed in a series of intensifying surges.
Amirtha Kidambi Elder Ones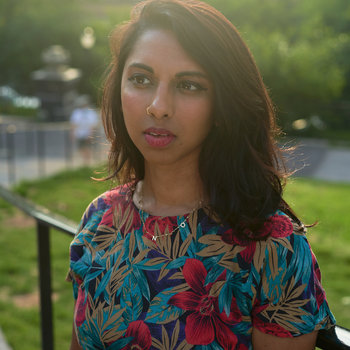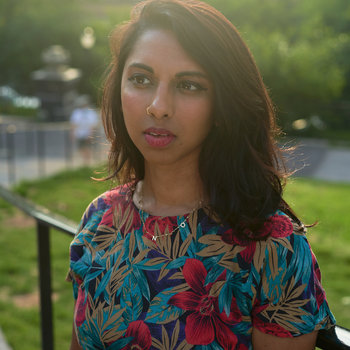 Merch for this release:
Vinyl LP, Compact Disc (CD)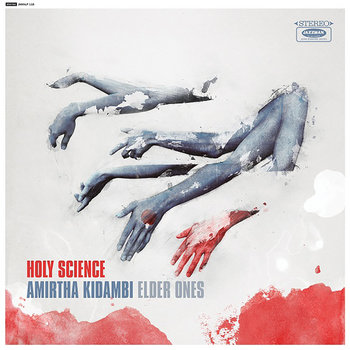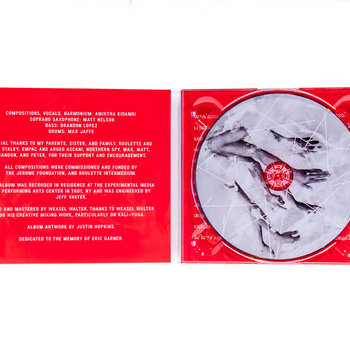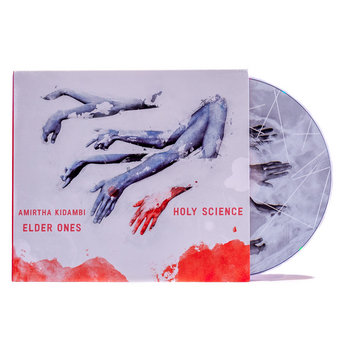 With a suite based on Hindu mythology, a section in honor of Eric Garner, the codified wordless vocals of Amirtha Kidambi, a sound that embodies the spirit of Alice Coltrane's 1970's electro-spiritual jazz and the application of Indian classical, this is no placid background noise, drawing from perhaps-unexpected corners for a vital, energetic listen. The quartet of soprano saxophonist Matt Nelson, bassist Brandon Lopez, drummer Max Jaffe and Kidambi's wordless vocals and harmonium stick to the themes of each part of the suite, but the room the trio has to improvise within each of those spaces is vast, and they use every inch of it. There is plenty of rage to this music, but not without purpose or the abiding hope for catharsis. This is protest music for the new millennium, protest music for today.
—Dave Sumner
Illustration for this article by Oliver Barrett.