BEST HIP-HOP
The Best New Hip-Hop on Bandcamp: July 2017
By Phillip Mlynar · July 28, 2017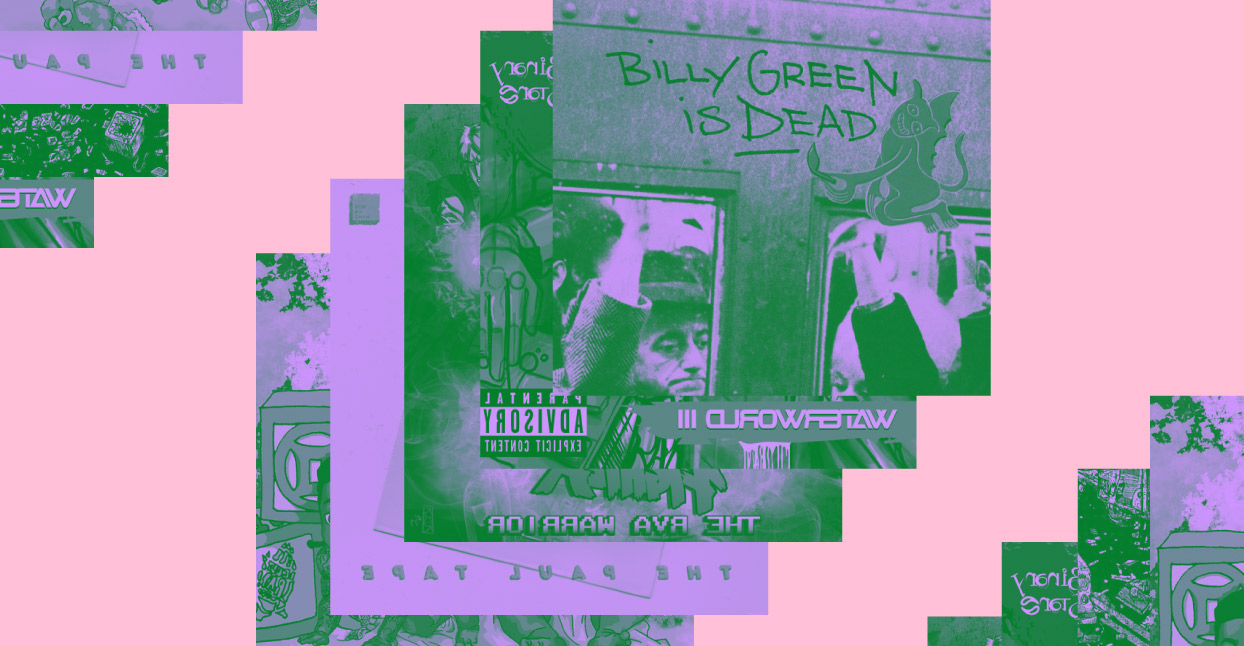 This month's selection of vital hip-hop projects covers albums inspired by the socially-conscious poetics of Gil Scott-Heron, plus beat tapes homaging the production genius of Prince Paul, and a regional showcase themed around the Street Fighter II video game. Elsewhere, you'll be pleased to hear that the age-old battle cry against the high-end corporate machinations of the hip-hop industry is still booming through loud and clear.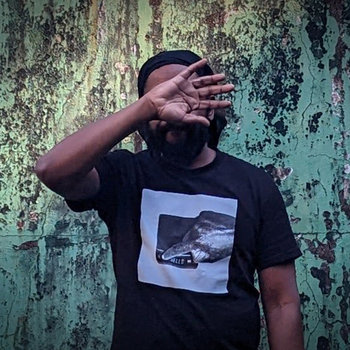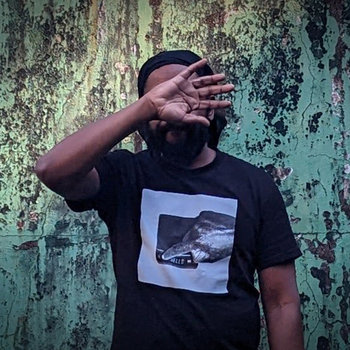 "Hemingway shotguns through the nose / Ghost's voice, Rae's flow," barks Billy Woods on the taut "Bush League," skillfully summing up the New York City lyricist's ability to switch between literary and hip-hop references while speaking on personal and political issues. Produced almost entirely by Blockhead, Known Unknowns finds Woods holding a mirror up to rap music's infatuation with violence ("Superpredator"), taking a wry look at law enforcement surveillance tactics ("Police Came To My Show"), and dropping worldly musings on the emotive "Keloid." Guest vocal spots from Homeboy Sandman, Aesop Rock, and Woods's long time spar Elucid round out the package.
Jehst, Billy Green Is Dead
Merch for this release:
2 x Vinyl LP, Compact Disc (CD)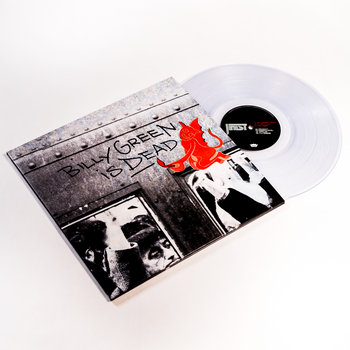 One of the savviest rappers from the U.K., Jehst's sixth solo outing is inspired by a Gil Scott-Heron song of the same name, following the fictional Billy Green character as he finds his way through a cold and selfish world. Beatmaker Paul White handles a chunk of the production, with tracks like the crackle-coated "City Streets" drumming up a feeling of big city isolation that's remedied by "headphones bumping, bopping to the loop percussion." The plaintive "Eulogy" also includes a top-notch reference to incidental Simpsons character Disco Stu.
Various Artists, Street Fighter: The RVA Warrior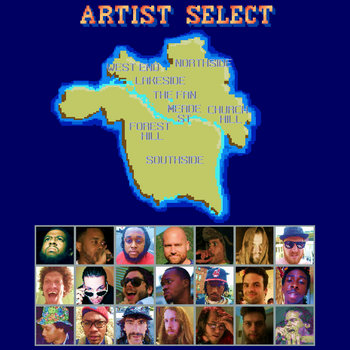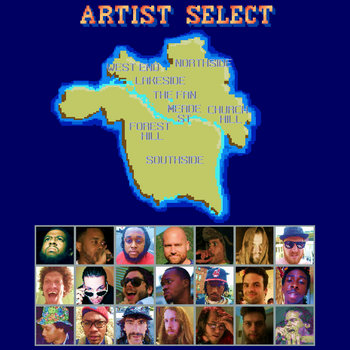 Merch for this release:
Compact Disc (CD)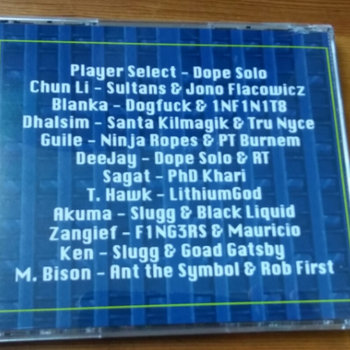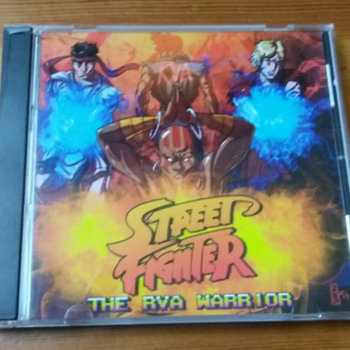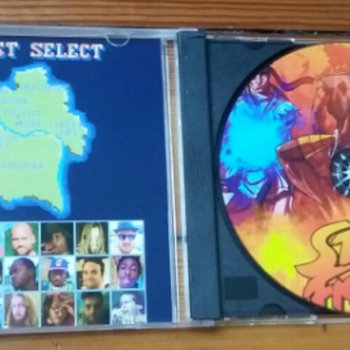 Street Fighter: The RVA Warrior is a sure shot for anyone who's ever spent any amount of time mastering sonic booms, yoga spears, and spinning bird kicks. Yep, it's a hip-hop project hooked around remixing and sampling the Street Fighter II video game soundtrack in a bid to shine a light on the Richmond, Virginia rap scene. Top leaderboard braggin' rights go to Player 8's "Blanka Theme Remix," which takes things to the max as the MC vows to "fight dirty" while detailing joystick move combinations over a beat that vibrates like 16-bit trap music.
Has-Lo, The Paul Tape
You can never have too many tributes to the production genius of Prince Paul—and here, the Philadelphia-raised Has-Lo pays homage by reinterpreting classic tracks and sample sources that Plug 4 has utilized throughout his esteemed career. An archived interview snippet featuring Paul talking about how emotions power his music opens the session, before "Well Done" gracefully slinks into life and takes you back to De La Soul's formative "Plug Tunin'" era. Reach for The Paul Tape next time you're hankering after a creative instrumental throwback session.
Water World 3 is a solo album from Michigan rapper One Be Lo that's been released under the name of Binary Star, the MC's former group that came to independent hip-hop acclaim in the late '90s with the original Waterworld. Over 13 tracks crafted by the producers Decompoze and OneManArmy, the project runs with an overall theme based around "executives with enormous wealth exchange" inducing "word experts" to release "wackly expressed efforts," as One Be Lo trains his sharp sights on the hip-hop industry. True to the credo, tracks like "DemoCrazy" and "Shogun" resonate with smart and witty lyrics allied to piano-studded beats.
Mongrels, Attack The Megalith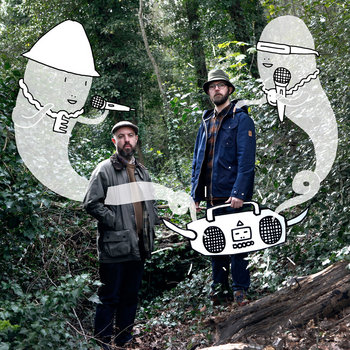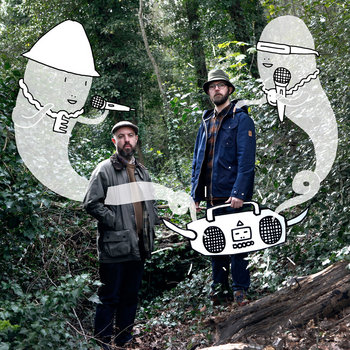 Merch for this release:
Vinyl LP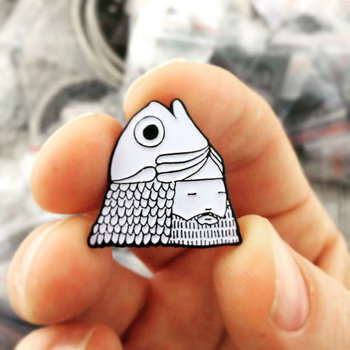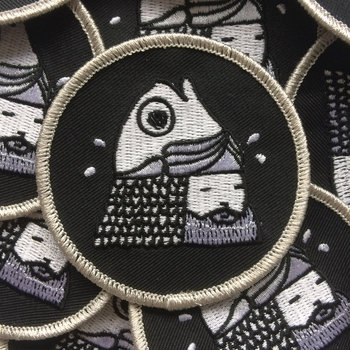 Comprised of MC and graffiti artist Kid Acne and DJ Benjamin, Attack The Megalith is a remixed version of select tracks from last year's Attack The Monolith. Notable rerubs include Hashfinger infusing the dusty and rugged "Full Moon/Half Moon" with a woozy funk appeal, Charlie Dark turning the low key, static-swaddled "Underground Dwellers" into an upbeat, perky outing, and Morriarchi's booming take of "You Dig Raps? Pt. 2". For the sartorially inclined, limited vinyl versions of the album come with enamel badges and embroidered patches featuring a peculiar fish-viking character.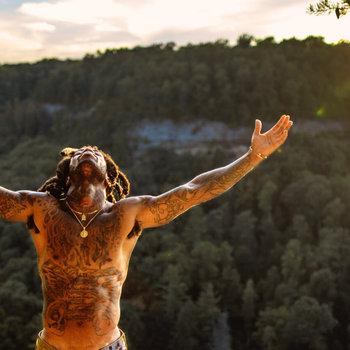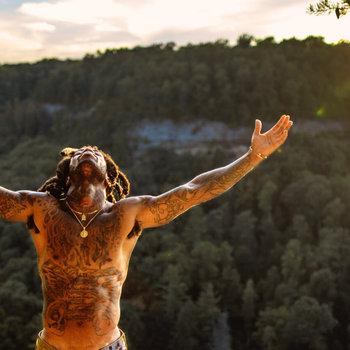 A follow-up to last year's Mind of a Gemini, the second installment in the series showcases the self-anointed Leader of Cult Rap's ability to take listeners into a redemptive and reflective world. With production handled by Jared Jamaal and Spano, "Intellect" opens the EP on a pensive and spiritual note as the North Carolina rapper speaks to the mother of his baby in raw and honest terms, while "Inquisitive" includes the confession that he's "accountable for everything I spit off in my rhymes."
—Phillip Mlynar