BEST FOLK
The Best Folk Music on Bandcamp: May 2023
By James Gui · May 23, 2023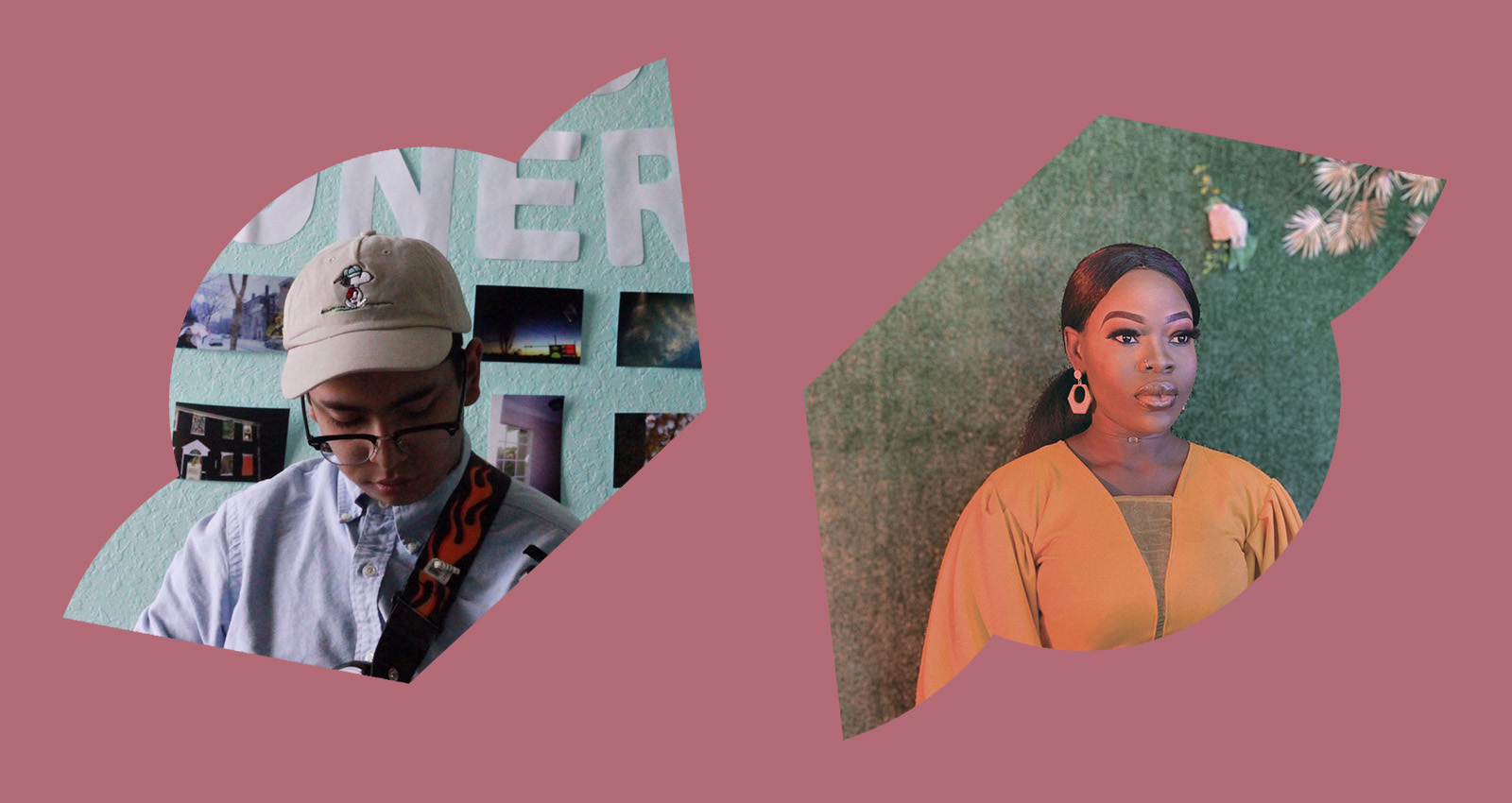 If the modus operandi of folk music is to imagine—a people, a culture, a nation, a movement—we've got plenty of imagination this month. Featured in May's Best Folk column are juke-minyo hybrids; cybernetic shaabi; Bengali noise and prayer; sunken city soundscapes; as well as releases that also keep their visions closer to material reality: Chilean peasant music, ancient Kazakh strings, and Malian praise songs.
Merch for this release:
Cassette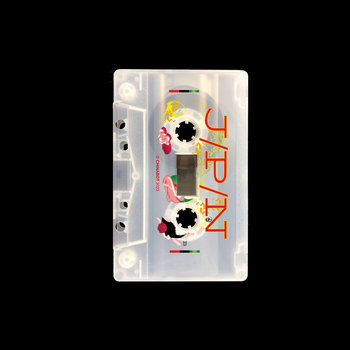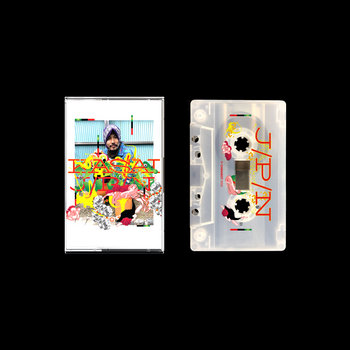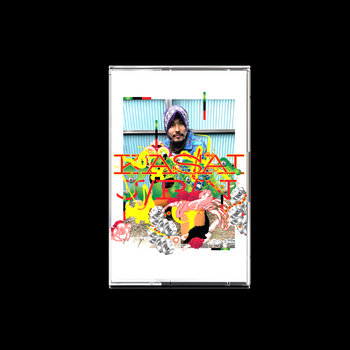 Typically, when an Asian artist attempts to blend Eastern and Western genres (particularly with dance music), it's the former that gets short shrift, often relegated to a sample or melody within the larger structure of the latter. Not here: KASAI has opted to make what sounds like a minyo album at first listen, while taking sonic atoms and compositional philosophies from juke and footwork. The result is something unique, unlike anything else save for his previous work on OWN ℃. You can hear juke in the 808s of tracks like "サンサ節", but you'd be hard pressed to mix it in with the likes of DJ Rashad; instead, it's a beast of its own, and a rather fun one to boot.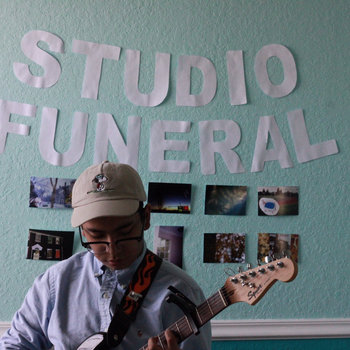 .
00:10 / 00:58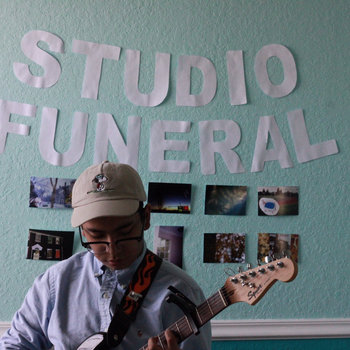 "Every time my head hurts it was you," sings Ray Valerio (aka Laptop Funeral) on the title track of something blue, before fuzzy guitars crash in to fill out the spaces between acoustic strums and bedroom crooning. Valerio uses lo-fi production techniques not as a crutch but as one of many tools in her kit to create warm textures throughout the record, combining with field recordings and cozy synths in a testament to healing. "Today I Felt" (feat. woodthrush) might be a perfect example: twinkly acoustic pull-offs and harmonics, filtered through tape hiss, set the scene for her voice, crystal-clear and close-miked to an ASMR level of intimacy.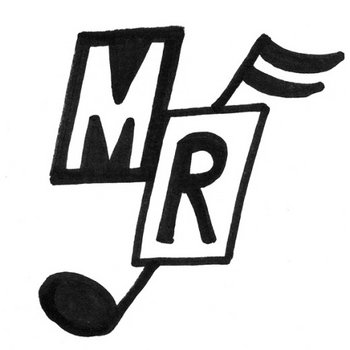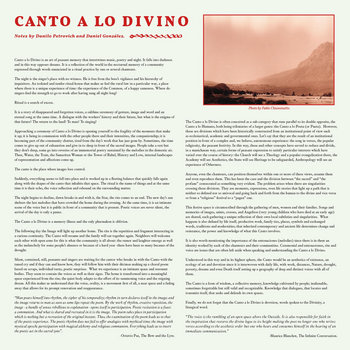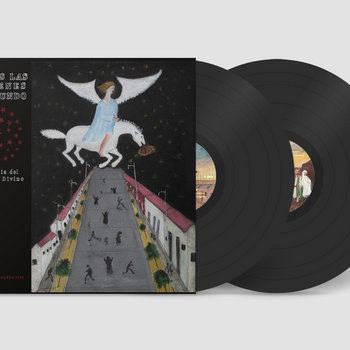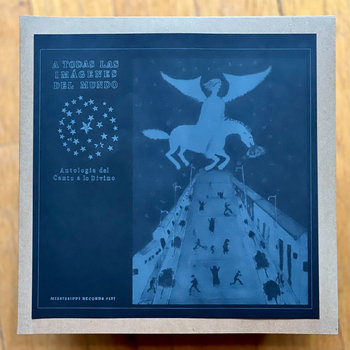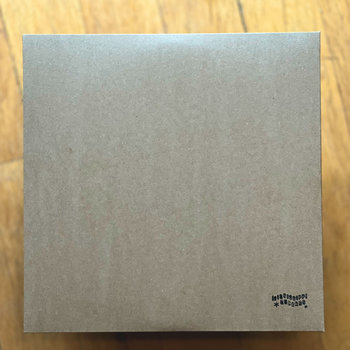 .
00:10 / 00:58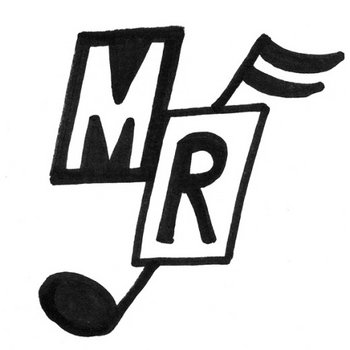 Merch for this release:
2 x Vinyl LP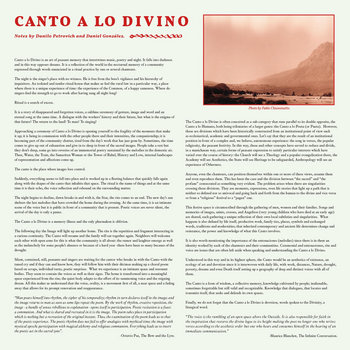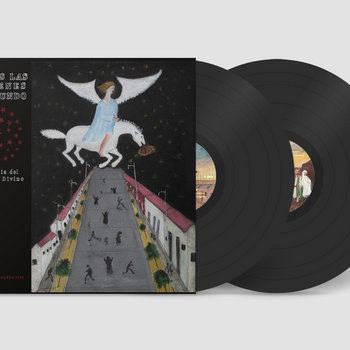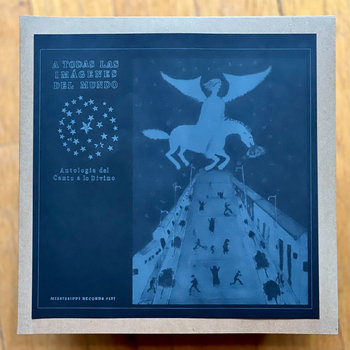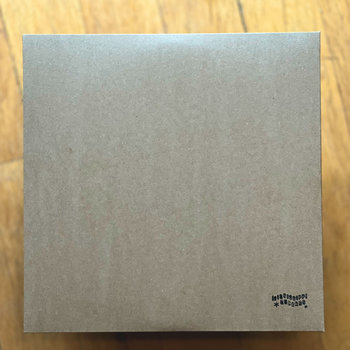 Released by Mississippi Records in collaboration with Museo Campesino en Movimiento, Canto A Lo Divino is a collection of sacred music from Chile's Central Valley region. Passed down among the region's peasant communities, each entonanción, or melody, contains the different aspects of life in the Central Valley—from the mundane to the divine. Each track is dedicated to a different figure, directly Biblical ("Por David," "Por Noé") or more metaphorical ("Por Nacimiento," "Por Padecimiento"), with the occasional cough or audience rustling giving away that these are indeed field recordings. But don't let titles fool you: "Por Muerte" rolls along at a jaunty clip, while both tracks titled "Por Nacimiento" are slower, more sentimental songs that stretch past 10 minutes. An impressive document of the canto tradition, Canto A Lo Divino is a dip into a rich musical and cultural history that stretches back more than a hundred years.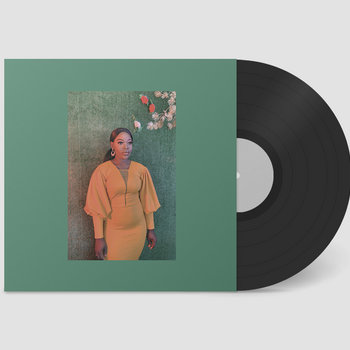 .
00:10 / 00:58
Merch for this release:
Vinyl LP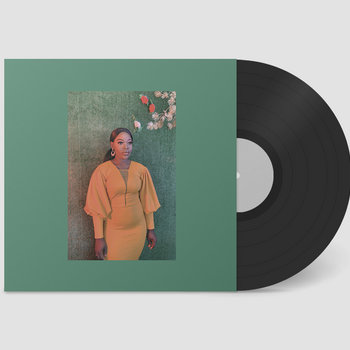 Malian singer Namian Sidibé arrives on wax via Sahel Sounds, and it's a family affair, with Sidibé singing over her cousin Jules Diabaté on acoustic guitar. While you might hear more Auto-Tuned and electronically adorned pop on her various social media channels, this record explores the power and range of her raw voice in Mali's storied praise song tradition. "Môgôya" does away with even guitar, Sidibé carrying on in full and free form. Roughly meaning "humanity," it appears to riff on Oumou Sangaré's 2017 track of the same title, putting her own even more melancholic spin on the topic.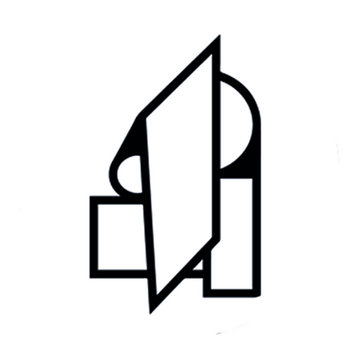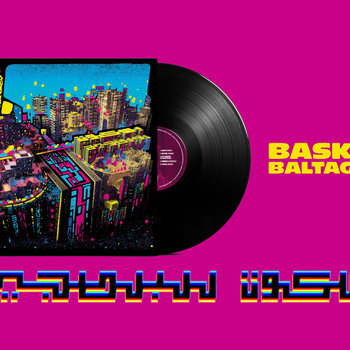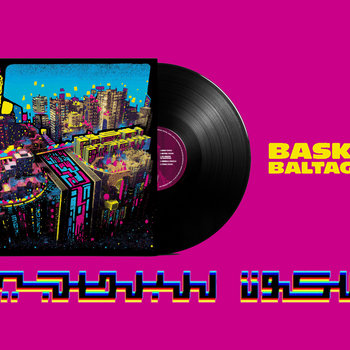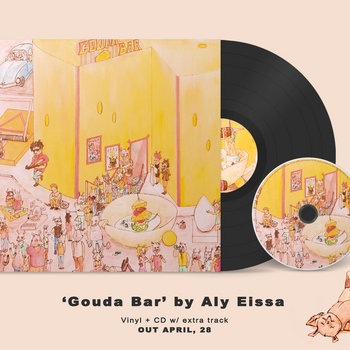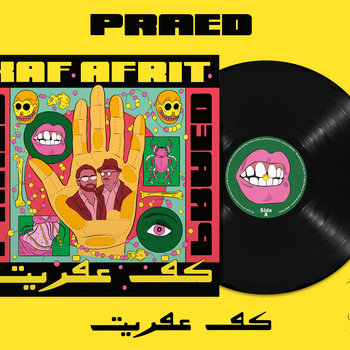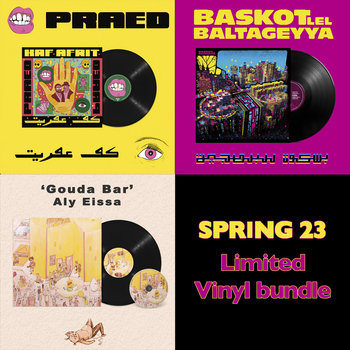 .
00:10 / 00:58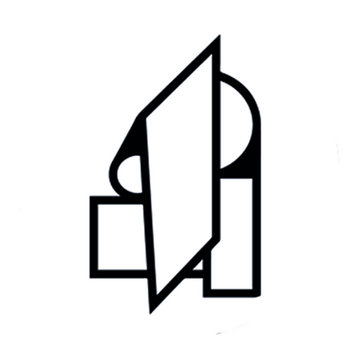 Merch for this release:
Vinyl LP,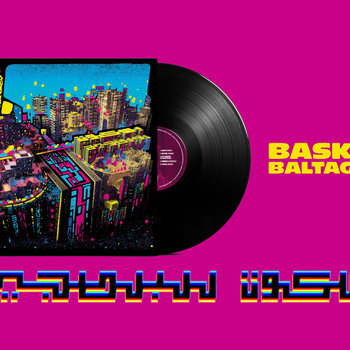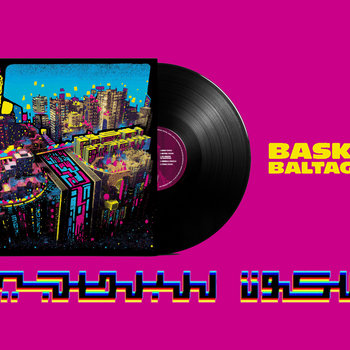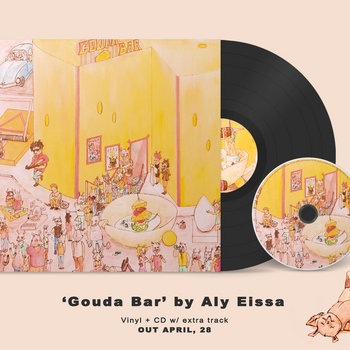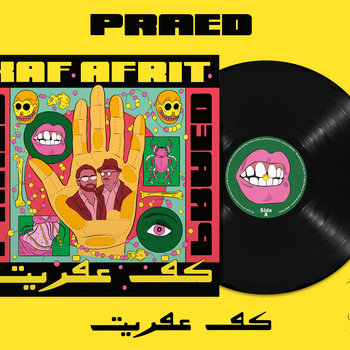 Musician Adham Zidan and poet Anwar Dabbour are Baskot; what Baskot is might just need a few listens to determine. Mellotron textures, robotic voice filters, shaabi melodies, psychedelic interludes, modular noodling—there's a lot packed into this debut. It might be something of a cliché to refer to music as otherworldly (particularly when talking about non-Western artists), but the brand of absurdity explored here in Dabbour's colloquial Arabic is deserving of the descriptor, down to the track names: the mishmash of sounds in "Al Qam3 = Gebna + Arnabeet (Repression = Cheese + Cauliflower)" certainly reflects the non-sequitur in its title.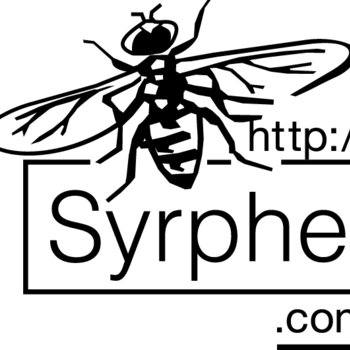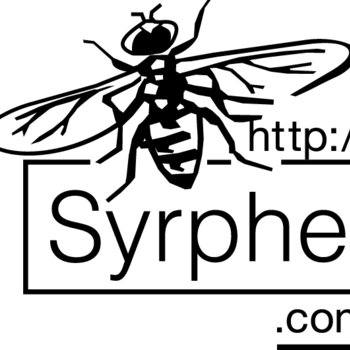 Merch for this release:
Compact Disc (CD)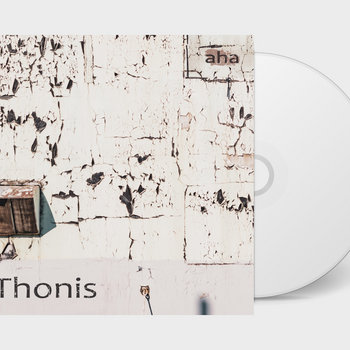 Named after the sunken ancient Egyptian city of Thonis-Heracleion, Thonis is "inspired by the desire to reconnect with an alternative existence," according to the liner notes. Featuring an eclectic mix of field recordings, stringed instruments (cello, violin, even guzheng), drums, and found sounds, the record evokes some of the mystique of the lost city, a product of the meeting of Egyptian and Greek civilization that flourished between the 4th and 6th centuries B.C. Just like the port city, Thonis combines elements of the Middle East and West, creating a soundscape that's familiar yet not quite: "Shoegazer," for instance, generates the Wall of Sound effect of its titular genre not through guitar and effects pedals but through layers of cello and double bass drone.
Bengal Chemicals
তারক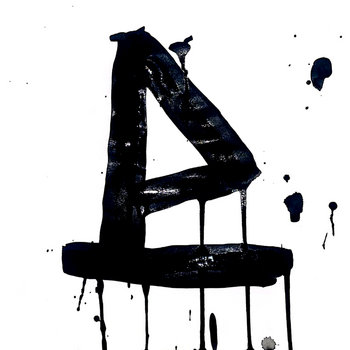 .
00:10 / 00:58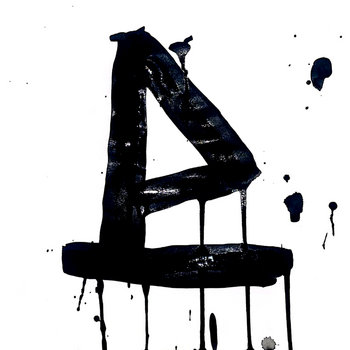 Kolkata's Pritam Das, aka Bengal Chemicals, melds Islamic calls to prayer and other street sounds with pulsating electronic noise on his sophomore release. Tracks like "শপথ নিলাম" make this combination in a skittish, collagist manner, while "ত্রিলোক ভ্রমণ: দ্বিতীয় অধ্যায়" lays the two side by side, stretching the vocals into unrecognition. It's perhaps the farthest from "folk" that we might be able to get away with here, yet as compelling a document of urban life in West Bengal as any other.
.
00:10 / 00:58
When Stella Donnelly toured Seoul in December of 2022, Korean singer-songwriter eundohee was tapped to support in what was her biggest break to date. Kookaburra rides off that momentum with five tracks recorded with a full band and clearer vocal mixing, the first of two EPs planned for 2023. Ironically it's the second of these EPs—one that's more electronic—with a song directly inspired by Donnelly, but Kookaburra fleshes out a slickly-produced indie folk sound that channels the likes of Haley Heynderickx and Big Thief. While some of her more upbeat tunes work melodically, the melancholy of her voice—half-whispered and unadorned—remains on tracks like "Nothing Lasts Forever" and "A Ha Ha."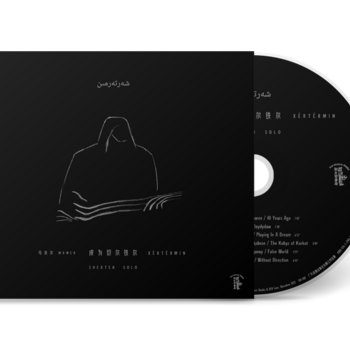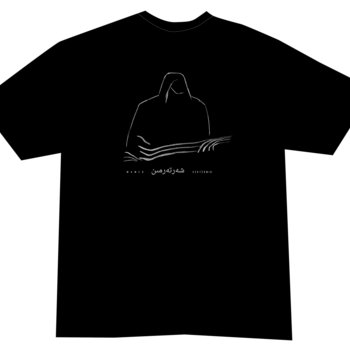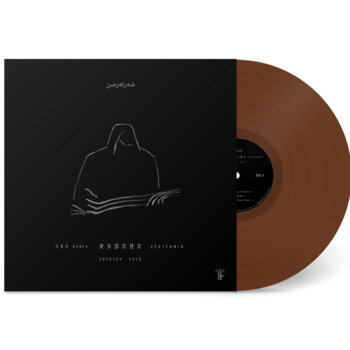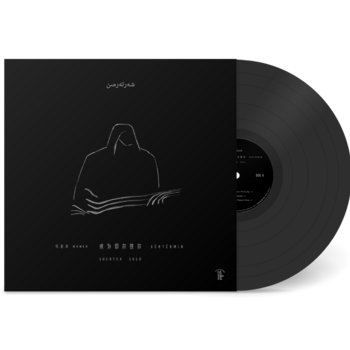 .
00:10 / 00:58
Merch for this release:
Compact Disc (CD), T-Shirt/Shirt, Vinyl LP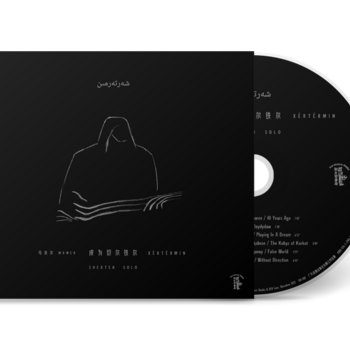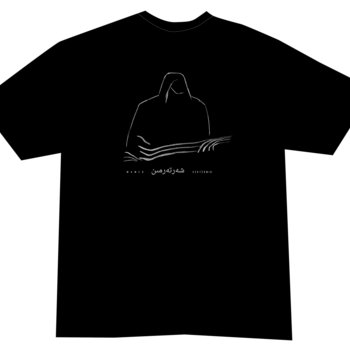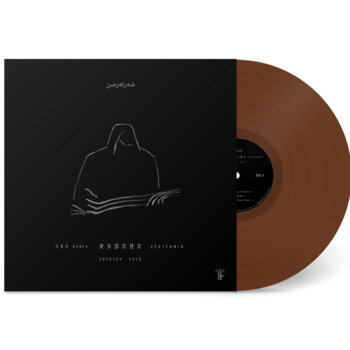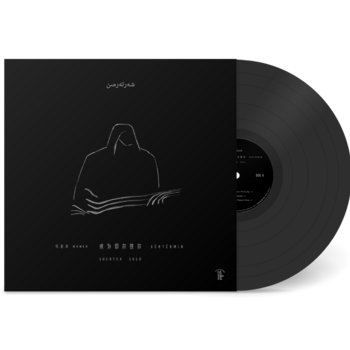 A rare solo performance on an ancient Turkic instrument—during the height of COVID-19 restrictions on performance in China—by one of Kazakh folk's primary practitioners in the country. Recorded in Shenzhen's cavernous B10 Livehouse, 成​为​切​尔​铁​ Xêrtêrmin / Sherter Solo showcases the three-string, fretless sherter in a nearly 40-minute improvised session. It's a continuation of the more minimalist, experimental style that Mamer's taken since his debut in 2009 with Eagle, to captivating effect.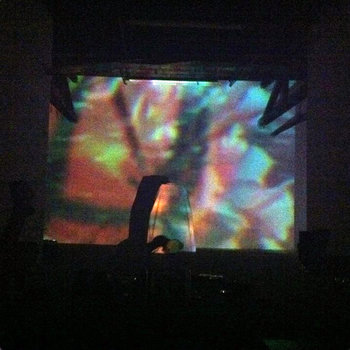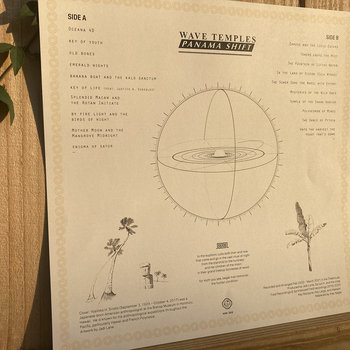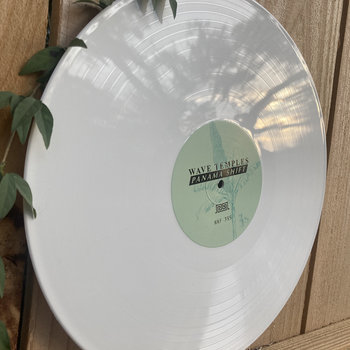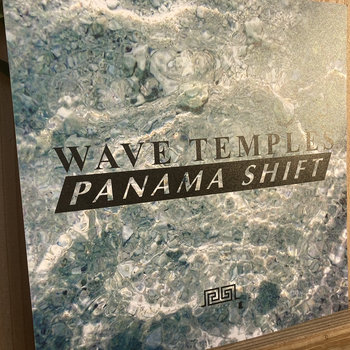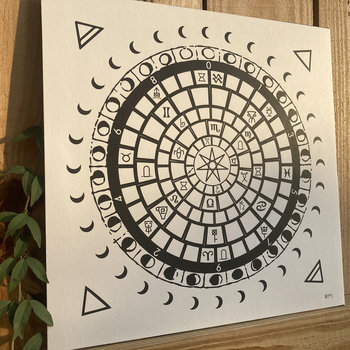 .
00:10 / 00:58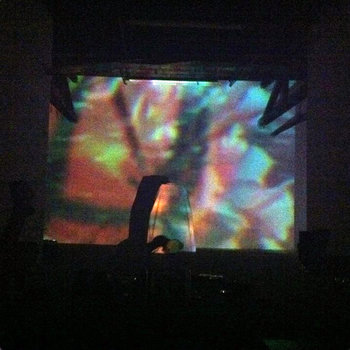 Merch for this release:
Vinyl LP, T-Shirt/Shirt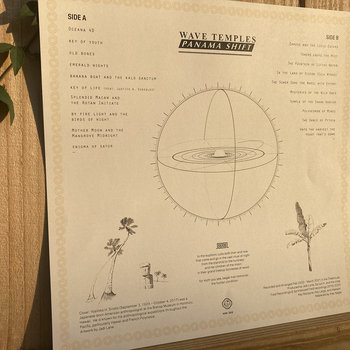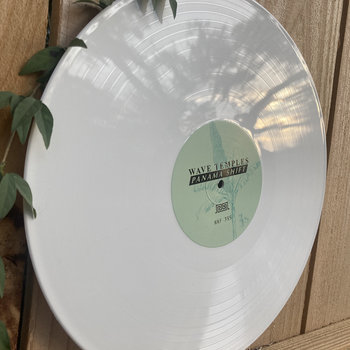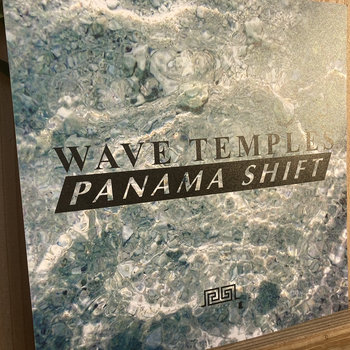 Panama Shift is dedicated to the late Japanese American anthropologist Yosihiko H. Sinoto, who made archaeological expeditions throughout the Pacific from his home base in Hawaii; whether he would have appreciated the gesture we'll never know. The mythos of the exotic that drives the Wave Temples project's New Age atmosphere is folk music without the folk—instead, splashes of water, blowing wind, tropical birds, sampled percussion, and synths animate a place that exists only in the imagination.