BEST FOLK
The Best Folk Music on Bandcamp: July 2023
By James Gui · August 01, 2023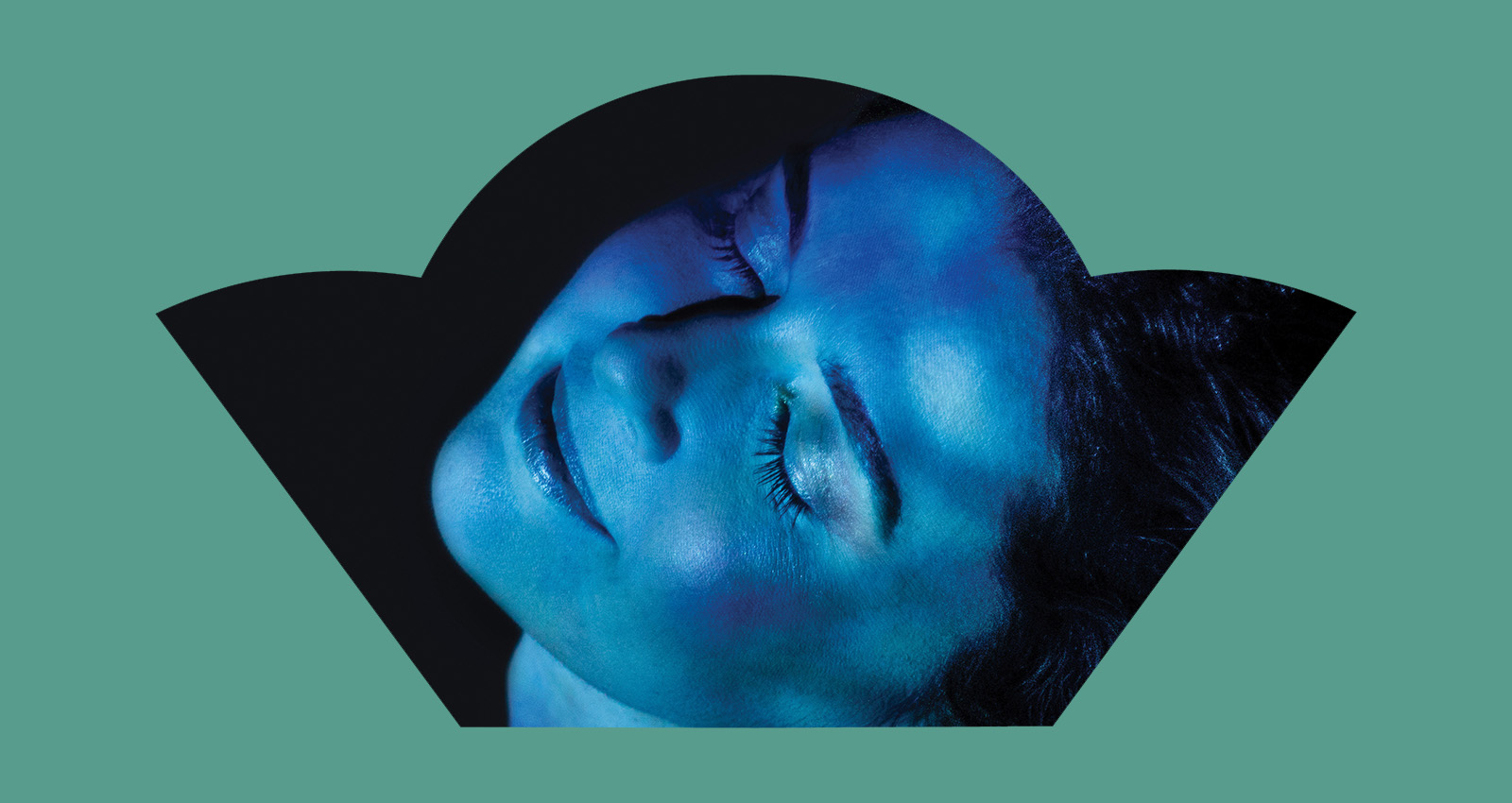 July was a big month for this column. From the unaccompanied vocals of Irish sean​-​n​ó​s ("old style") singing to maximalist club textures that meld with traditional Arabic vocals, a wildly diverse range of music that could be described as "folk" music was released in July. You'll hear jaw harp, in one case used in Nuosu musical tradition and in another used towards anti-fascist aims; you'll hear the sheer heaviness of a woman with her guitar and piano; you'll hear a bank-turned-band from Indonesia banging on ceramics and churning out psychedelic tunes. Uniting all this, of course, is a thread that connects people, land, politics, and memory, one that we continue to tease out in various musical traditions across the world.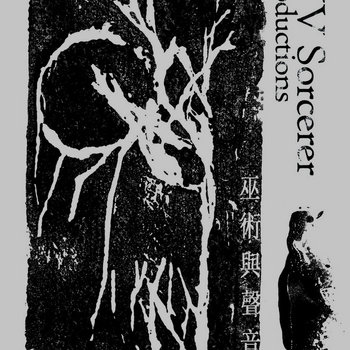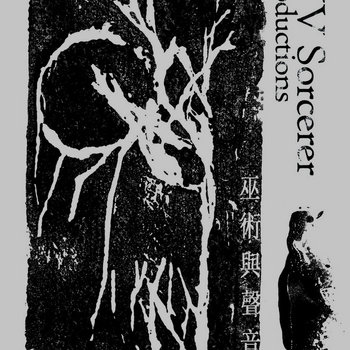 Merch for this release:
Vinyl LP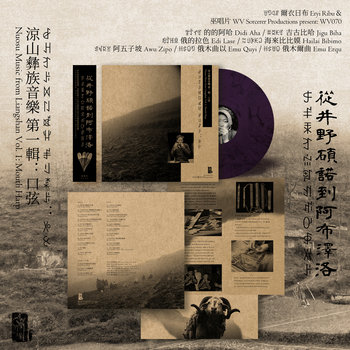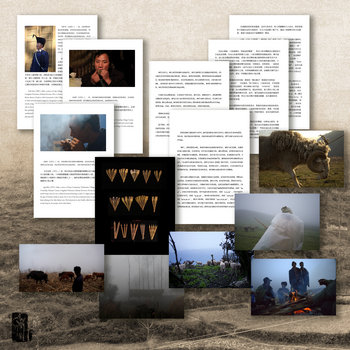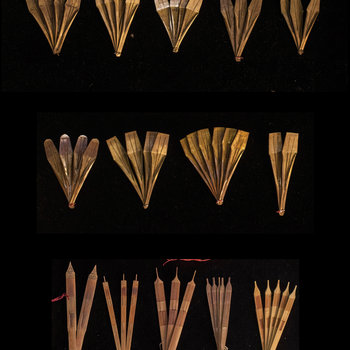 According to Nuosu legend, life originated from snow sent from the heavens, meltwater from snow-capped mountains transforming into "twelve branches of snow." An ethnic group of nearly 10 million people living in the steep mountain regions of China's Yunnan, Guizhou, and Southern Sichuan provinces, the Nuosu people have a richly documented culture, using the almost 10,000-year-old Yi script. Nuosu artist Eryi Ribu has been preserving that which is at risk of disappearing—unwritten traditions and culture—and here, he's partnered with WV Sorcerer Productions to create a trove of kouxian (jaw harp, or ꉸꉷ/ꇇ in Yi) recordings. With extensive liner notes providing important cultural context, this record displays a marvelous variety of field recordings of the kouxian's primordial buzz and liquid overtones.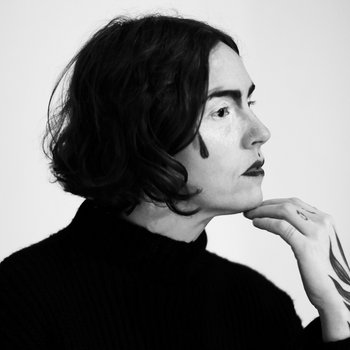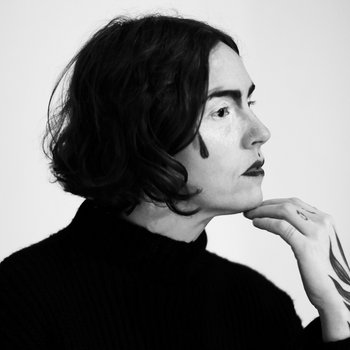 "It's nice to see you, sort of," says Emma Ruth Rundle to the audience at 2022's Roadburn Festival before launching into a live solo performance of her 2021 album Engine of Hell. This recording of her set is Rundle in full form, her first self-release in 13 years; you can hear the weight of the air in the room as she makes her way through songs like "The Company," pushing her voice to the breaking point as her guitar crashes in and out like a wave. Between more traditionally hefty genres like doom metal and stoner rock, Rundle captivates the audience with just her voice, guitar, and piano. It's not the first time she's accomplished that, either: Roadburn touts her 2017 performance at the Green Room as a "pivotal point" for the Dutch heavy music festival in their explorations of what heavy music can mean. That Green Room performance was an important moment for Rundle as well: "It really changed my life, and the kindness and the respect that I was shown here…made me feel like a real person and that I had permission to do art and music and to be by myself, playing an instrument and singing," she says here before performing "Razor's Edge."
Hailing from the Mediterranean shores of Alexandria, Egyptian-Canadian vocalist Almaazz currently makes music on the Pacific coast in Vancouver. Linking up with Vietnamese-Canadian producer x/o, Almaazz debuts on Precious Metals with five tracks that combine traditional Arabic music and cutting-edge, noisy club production. Opener "123" is all blistering kicks and microtonal vocal melodies, awash in reverb—Almaazz's voice provides the main tonal content of these tracks, around which x/o builds maximalist rhythms, textures, and hefty amounts of sub bass. So it makes sense that these tracks started with Almaazz's vocal lines, with x/o's productions coming later; "sot wa sada" means voice and echo in Arabic, a fitting nod to the collaborative process between these two Vancouver-based musicians from different diasporas.
Two bits of political folk: compilation LEFT​/​FOLK V: ALMA channels the sounds of neofolk to raise funds for the Atlanta Solidarity Fund, while acoustic anarchists Blackbird Raum make "folk music against capitalism," as they put it on their Bandcamp page. Uniting the two are, of course, a commitment to naming the oppressive ills of capitalism and racism, using a dark sonic palette to do so. Nøkken + The Grim's contribution to LEFT/FOLK  is full of brooding jaw harp drone, while Blackbird Raum's "Death" concludes with a murky breakbeat sample.
Merch for this release:
Cassette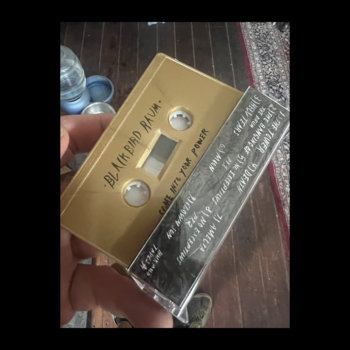 At times the apocalyptic mood of these songs leaves room for hope ("At play is all the ending themes of an empire," sing the vocalists of Blackbird Raum on "No Exceptions"); at others, it's as bleak as you might imagine ("When the people are not people/ And there's nothing left to save/ No way home, no way home," concludes Anhaga on the compilations final track "No Way Home").
Zeina Azouqah, a Jordanian-Circassian artist based in Germany, composes "intercultural music," speaking to her training as a keyboardist as well as experiences in Sufi poetry and Circassian folklore groups. Singing in Adyghe, English, Arabic, and Turkish across these four tracks, she uses language and harmony to trace her family's migratory history after the Circassian genocide. Coming to terms with that generational trauma, she sings of healing. Azem yi pxu translates to "daughter of the healer" in Adyghe, the Circassian language of her ancestors: "тхыдэр сэ сытхэнущ/ си тхыдэр сотхэноу" (I will write my own story), she sings on "Orira." What results is a pop record with dense tonal, rhythmic, and thematic weight: "Orira" features lovely clarinet lines cascading over her Adyghe and English lyrics, while "Dhahikaat" is a empowering bit of Arabic chamber pop ("مَنْ ظَنَّ أَنَّنَا سَنَتْرُكُ اَلدُّنْيَا خَائِفَاتٌ/ Whoever thinks we're leaving this world silently?").
Merch for this release:
Compact Disc (CD)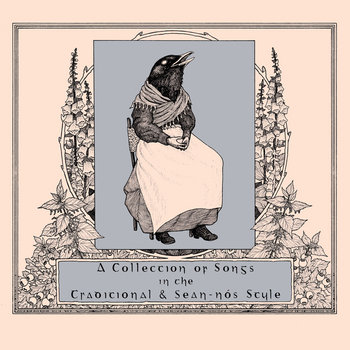 Exactly what it says on the tin: A Collection of Songs in the Traditional & Sean​-​N​ó​s Style is a compilation album featuring Irish sean​-​n​ó​s (old style) singing. An oral tradition several centuries old centered in West and South Ireland, it differs significantly from other Irish traditional folk singing in its unaccompanied, lilting vocal lines. Some, like documentary filmmaker Bob Quinn, even compare its melismatic ornamentation to North African or Indian singing styles; listen to Michael Frank Ó Confhaola's rendition of love-lyric-turned-political-anthem "Róisín Dubh" and you might hear some melodic parallels. Other tracks are recorded on phones in kitchens, pubs, and sitting rooms, inspired by the song-collecting methods of Alan Lomax, giving an unadorned intimacy and immediacy to these manifestations of a centuries-old style.
Merch for this release:
Vinyl LP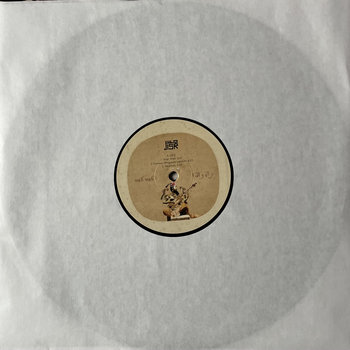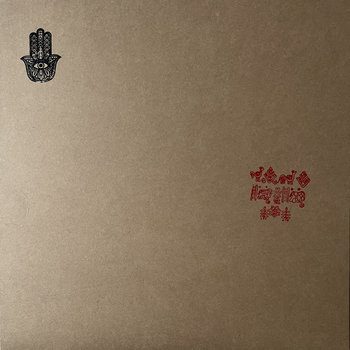 Carnatic vocal techniques; Moroccan gnawa ritual poetry; Arabic maqam improvisation; all these and more collide on JISR's latest record WAH WAH! The Munich-based collective led by gembri (Moroccan lute) player Dr. Mohcine Ramdan takes Moroccan traditional music as a jumping-off point to explore connections with other musical styles—here, they journey around South Asia with Carnatic singer Ramamani R.A. as their guide, taking German oud player Roman Bunka along for the ride. "Samawi, Bhagyada Lakshmi Baramma" combines the trancelike repetition of gnawa music with Ramamani's lilting vocals, with a bit of jazzy rhythms and keyboard embellishments. It's a remarkably outernational record where modernity arises from the mixing of various musical traditions.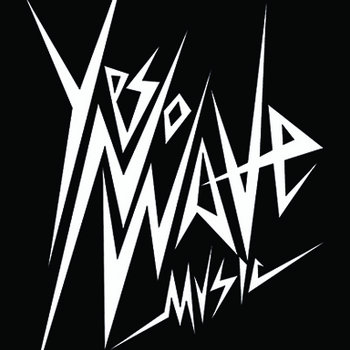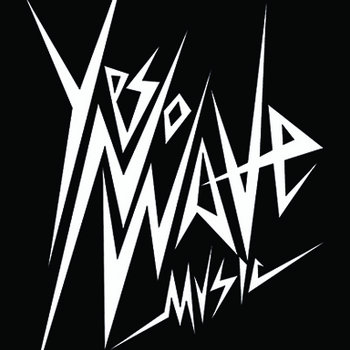 Mother Bank is a bank. It's also a band. Let us explain: established during the Covid-19 pandemic by artistic research group Badan Kajian Pertanahan (Land Studies Agency), Mother Bank is an emok bank (mobile bank) providing economic security for residents and workers in Jatiwangi, Indonesia. As a part of its activities, Mother Bank's customers also formed a band, using what Jatiwangi Art Factory calls "ceramic music"—music made with clay instruments—alongside standard rock instrumentation. Collaborating with craftswomen from a village in Borobudur, Magelang, Mother Bank recorded this album that combines Indonesian rock with ceramic percussion. It's something that Sublime Frequencies might release, but with a special commitment to issues of labor, land, and gender that are particular to life in the margins in Indonesia.
Tofusmell is Rae Chen, a 23-year-old singer-songwriter who makes confessional indie folk as lo-fi as it is lush. Following prolific self-released output on Bandcamp and TikTok, Humor is Chen's debut on Hardly Art. Sometimes the titular moments of wry comedy appear musically: "Keith" interpolates Pachelbel's Canon, turning the tune's ubiquity into an atmosphere of longing: "Lean on me through the phone/ See who falls asleep first," they sing. Comparisons to Sufjan Stevens (that counterpoint on "Basil Noodles"!) or Elliott Smith (that airy vocal delivery!) are apt, but Chen's sound is conditioned by the unique combination of irony and sadness that the new generation of digital bedroom artists have perfected.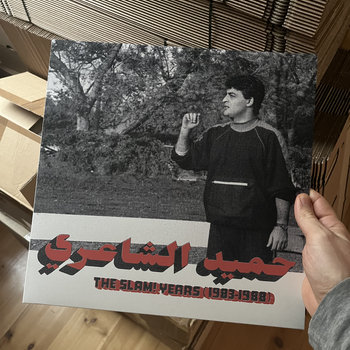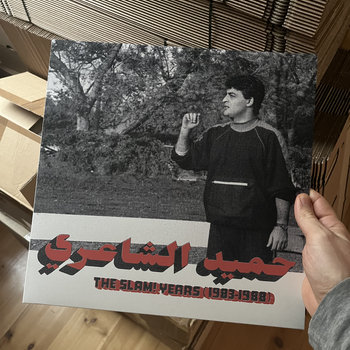 Merch for this release:
Vinyl LP, Compact Disc (CD)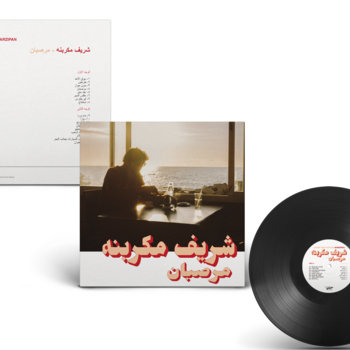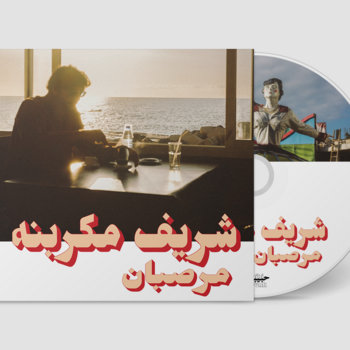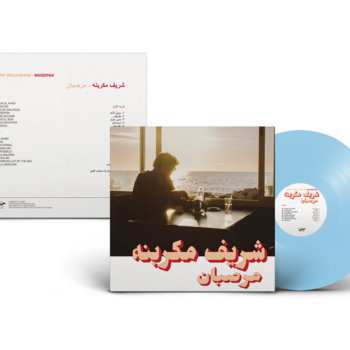 On Habibi Funk's latest release, enter the "Lebrary" of Beirut multi-instrumentalist ​​Charif Megarbane. These are the first newly-recorded songs put out by the Berlin label (known for its deep crate-digging), yet the analog, worn-around-the-edges arrangement of these tracks might fool you into thinking they're vintage. Megarbane's Lebrary, a portmanteau of "library" and "Lebanon," is an ambitious undertaking that attempts to transform his Mediterranean milieu into sound. Featuring Megarbane's versatile performances on guitar, sitar, Farfisa, lap steel, and more, Marzipan is a sprawling journey through that milieu, from the fast-paced Beirut urban landscape on "Souk el Ahad" to the swirling, saccharine synths of title track "Marzipan."