BEST FIELD RECORDINGS
The Best Field Recordings on Bandcamp: September 2023
By Matthew Blackwell · September 29, 2023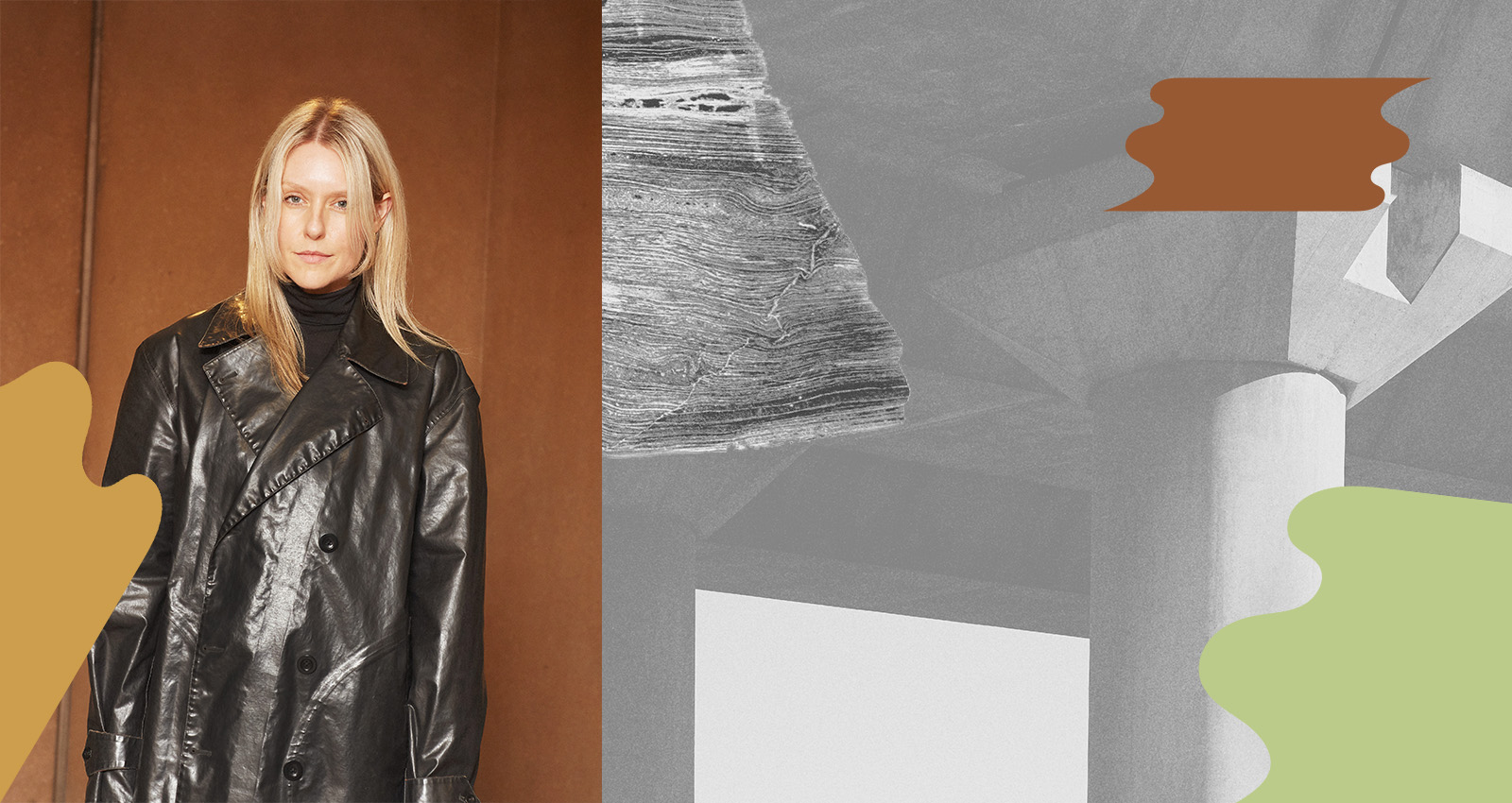 Bandcamp hosts an amazing array of field recordings from around the world, made by musicians and sound artists as well as professional field recordists. In this column, we highlight the best sounds recorded outside the studio and released in the last month. This installment features recordings of street festivals in India and weddings in England; a UFO sighting in Texas and a fortress in Oslo; highways humming in Melbourne and laptops burning in Berlin.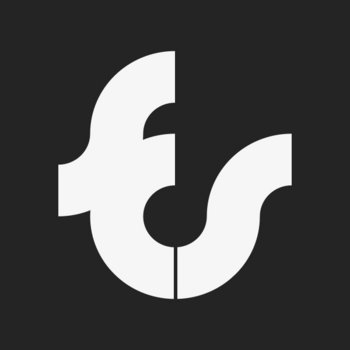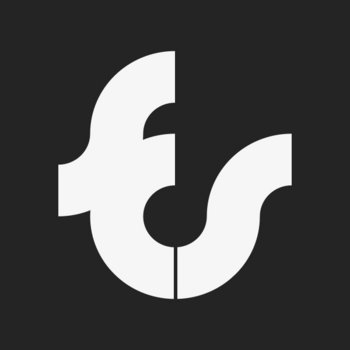 Merch for this release:
Vinyl LP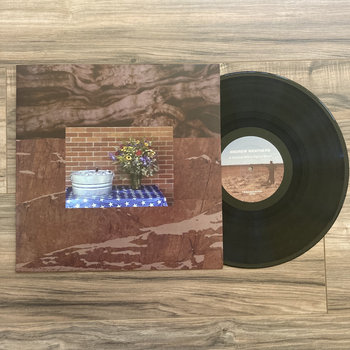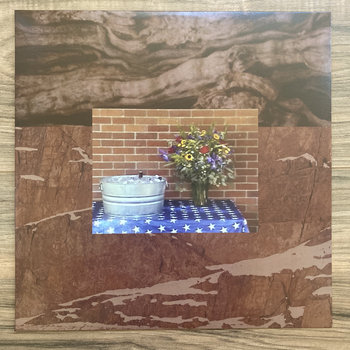 After the death of his father and his aunt, Andrew Weathers sought connection with his family through an archive of audio memorabilia: old answering machine tapes, recordings from his father's childhood, and interviews with his grandfather. These sources, along with contemporary field recordings from locations around his extended family's Texas home, create the framework for the haunting collection of vignettes on A Cardinal With a Sign of Blood. Weathers runs these mementos of his lost relatives' voices through Auto-Tune, vocoder, and harmonizers, giving them an otherworldly feel. He then adds saxophone, guitars, electric piano, and other instruments to complement the resulting scraps of melody. The album memorializes the past in all its mundanity and strangeness. "Cheers is on tonight," a woman says at one point; at another, an older man remembers that "the aliens arrived and they started marching down Morgan Street…" Ultimately, A Cardinal With a Sign of Blood is a doomed attempt to connect with a bygone era, but this only adds to its melancholy beauty. In excavating his family's history, Weathers uncovers a universal truth about the value and limitations of memory.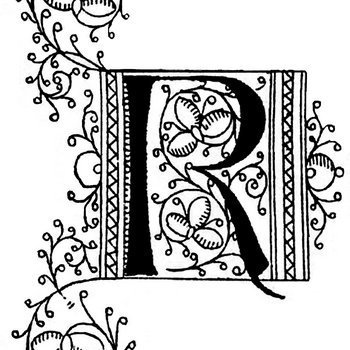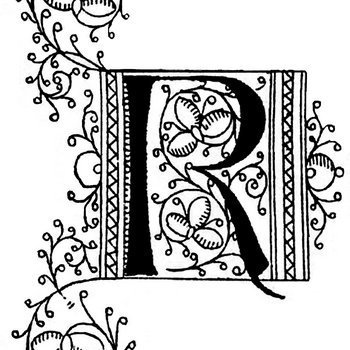 Merch for this release:
Compact Disc (CD)
After artists Noel Meek and Mattin discovered their mutual admiration of renowned composer and field recordist Annea Lockwood, they decided to craft an homage to her and her work. At the end of 2020, the duo conducted a wide-ranging interview with Lockwood via Skype that was then used as the score for this four-part album. "Das Ding an sich" is a recording of the conversation itself, manipulated into constantly morphing digital noise from which their three voices approach and recede. "Computer Burning" is a 21st century update of Lockwood's 1968 piece Piano Burning in which an upright piano is set alight; in Meek and Mattin's version, a laptop was burned outside Funkhaus in Berlin and closely miked to record its pops and crackles. Lockwood is also known for her sound maps of rivers like the Danube, Hudson, and Housatonic. Here, Meek uses hydrophones to record the Ōtākaro River in Ōtautahi (Christchurch), New Zealand, where Lockwood grew up and which was largely abandoned after the 2011 earthquake. Finally, portions of the interview are sung by a small choir in St. Cuthbert's Church in Ōhinetahi, Horomaka. As Lockwood writes in the liner notes, "This album is a very special gift, and honor, touching on varied aspects of my work but taking off from them in richly surprising directions."
Merch for this release:
Cassette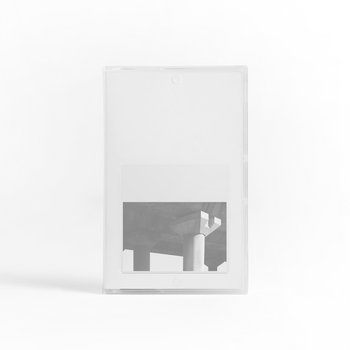 Twenty highways spiderweb across Naarm, the Aboriginal name for Melbourne, turning the former Kulin nation into one of the most car-dependent areas in Australia. For Shell Of A City, Lisa Lerkenfeldt placed contact microphones on the substructures of the city's highways to create durational recordings, which she processed to create a 40-minute drone. The busy roadways are transformed into a desolate wasteland, as if the massive concrete supports are speaking to one another after the apocalypse. Metallic resonances vibrate and hum as bass-y tones boom in the distance. Equally calming and disturbing, Shell Of A City unmasks our built environment as an alien world where nature is drowned out by concrete and steel.
For the LIFEFILES series, Mortality Tables founder Mat Smith sends field recordings to artists who are free to do with them what they please—edit, process, or add entirely new compositions. Season One of the series saw Simon Fisher Turner, Veryan, Xqui, Rupert Lally, Andrew Spackman, and Dave Clarkson contribute. Season Two begins with this entry from Audio Obscura, inspired by the UK Meteorological Office's decision to begin naming storms in 2015. "For several years now I've been recording storms and collecting them without any idea of what I would do," Audio Obscura's Neil Stringfellow writes. "In time I listened back to these and slowly turned them into minimal compositions, adding light touches of piano, strings or subdued synth." Smith's recordings of Storm Eunice in February 2022, which he sent to Stringfellow for their collaboration, provided the impetus to complete an album from these tracks. Thunder rolls, rain patters, and wind sweeps across The Naming of Storms, but the most dramatic element is Stringfellow's cinematic instrumentation. Serendipitously, Storm Antoni swept through Norfolk during a wedding that Stringfellow was asked to record just this August, providing a perfect coda: the rain competes against wedding bells until it dissipates to make way for birdsong and organ tones, the calm finally arriving after the storm.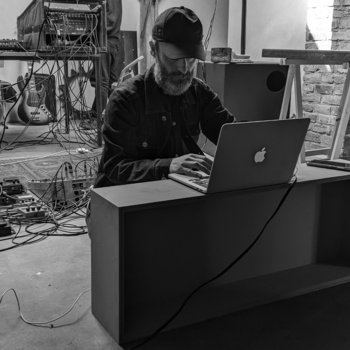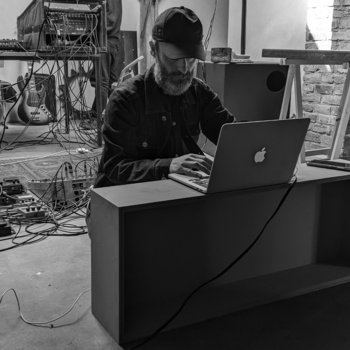 Merch for this release:
Vinyl LP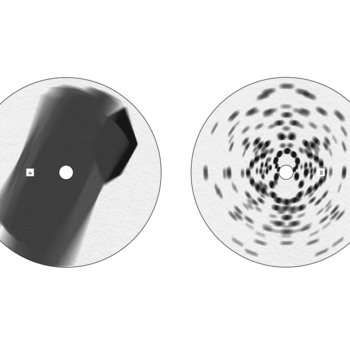 Andrew Black's debut as blackbody_radiation is built from environmental recordings and sound masking, in which artificially generated frequencies modulate room tones by covering up, or masking, background noise. Here, Black deploys the technique to draw out the natural reverb of the spaces in which he records. We don't know where he is exactly, though it sounds like he's exploring cavernous, abandoned industrial buildings. "Rhyolite" begins with a looped voice like a malfunctioning airport announcement that is slowly subsumed by dense drones. "Silica" sounds like static blasted into an empty factory floor, while "Xeskouriasma" evokes the clang and clatter of some forgotten pier. Taken together, these seven tracks are a dark and moody exploration of spatial acoustics and an exciting introduction to a new artist.
Merch for this release:
Compact Disc (CD)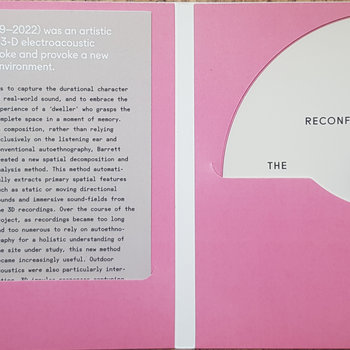 For Reconfiguring the Landscape, composer, sound artist and field recordist Natasha Barrett set herself the daunting task of translating her hyper-complex 3D sound installations into stereo for a CD release. Barrett specializes in ambisonics, a surround-sound format that can present audio in 360 degrees around the listener. "The project is about how we can readdress our outdoor sound environments and listen to them in more interesting ways," she told Jo Hutton in an interview. "How can you say you know a place if you sample it from one place at one time?…We're sampling it, we're not understanding it." Her solution was to make long durational recordings in Venice, Graz, and Oslo, capturing the entire sound field using binaural microphones. She then used advanced post-processing techniques to create compositions that fill the acoustic space with layers and layers of crystal clear sonic phenomena, as if you are listening to the city from multiple points at once. The effect is a compression of time as well as space, as in "Presence / Nærvær," which gradually turns a recording of the peaceful grounds of Oslo's Akershus Fortress into an evocation of its military past with marching footsteps, martial drums and air raid sirens.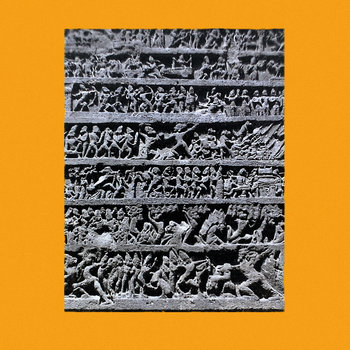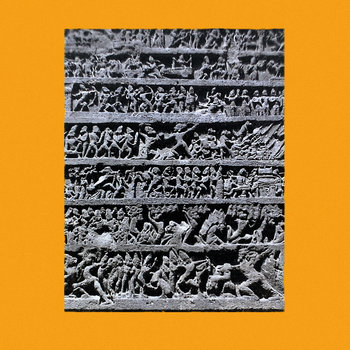 Merch for this release:
Vinyl LP
In 2016, Tomáš Niesner traveled across North India making recordings with an "obsolete cell phone." He then manipulated these super-lo-fi recordings and self-released them as India Vibrations. That album inspired the founder of World, Out of This to release music; fittingly, India Vibrations (Revisited) is the label's inaugural project. It adds seven tracks to the original, this time featuring recordings from the same trip by Niesner's fellow travelers Václav Orcígr and Tomáš Majtán. Astonishingly, there is no added instrumentation here, though he somehow transforms these sounds of street festivals and temples into pounding electronic drums ("Thali Beat"), shuddering electric guitar ("Ashram Course"), and droning synth ("You Awaiting the Tide"). Niesner has made an album that encompasses electronica, slowcore, ambient and more, all while retaining the excitement of the raw recordings.
Merch for this release:
Cassette
Medina Vibrations gathers recent work from artist Tom White, bringing together sounds from refrigerators, pheasant enclosures, and football hooligans. "Medina Vibrations" documents the lockdowns of 2020, which White spent in an apartment covered in scaffolding and white netting. Inside this elaborate enclosure, he recorded the sounds that were in danger of disappearing into familiarity and made them strange again with tape loops and electromagnetic noise. "Energiser," by contrast, goes out into the world to explore the boundary between nature and man-made objects via water, flowers, birds, electric fences and parabolic dishes. "Hooligan" takes voice memo field recordings of a soccer match and twists and screws them into myriad shapes. For the live "Pebbledash Piece," White slowly removed gravel from a set of cone speakers playing pure sine waves while microphones swinging like pendulums picked up the gradually emerging tones with each pass. All together, these pieces provide a far-ranging introduction to an artist who sees—and reveals—the potential in almost any sound source.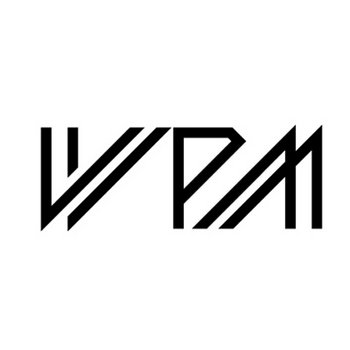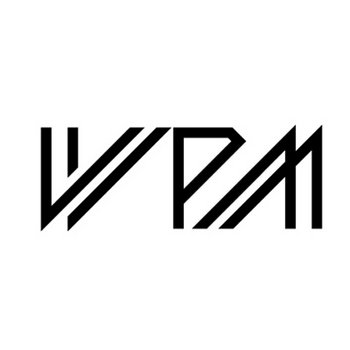 Merch for this release:
Vinyl LP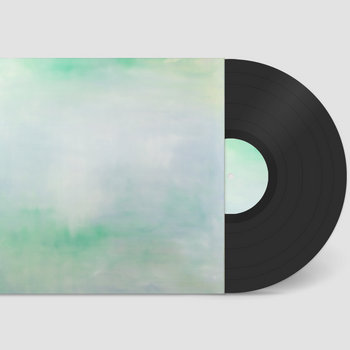 Relations between the Japanese and the Dutch go back to the 17th century, when the Netherlands became the only Western country allowed to trade with the island nation. A surprising result of this alliance is in water management; after Japan opened up to the world in the 19th century, they turned to the Dutch for advice on large-scale water projects. The Field Records label has explored this topic with Sugai Ken's 2020 album Tone River and now with Chihei Hatakeyama's Hachir​ō​gata Lake. After World War II, Hachir​ō​gata Lake was drained to a fraction of its size under the supervision of Dutch engineers, creating extensive new ecosystems. Hatakeyama explores the bridges, drainage channels, and grasslands of Hachir​ō​gata Lake for a set of field recordings that form the basis for his blissful ambient music. Natural sounds from the lake and its wildlife surface and recede in a delicate dance with shimmering synths and guitars, providing a lively background for his almost weightless compositions.
Merch for this release:
Compact Disc (CD)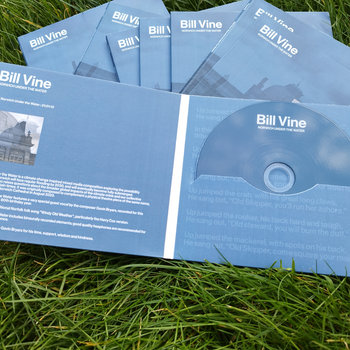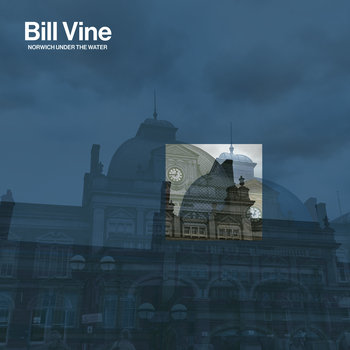 Current predictions suggest that Norwich will face frequent flooding by 2030 and could eventually be completely under water, making it one of England's most at-risk areas for climate change. Bill Vine's Norwich Under the Water imagines that scenario in an elegiac hour-long piece in which church bells, children playing, and other city sounds are gradually immersed in clarinet, cello, and piano. Of special note are the vocals provided by pioneering composer Gavin Bryars, whose piece The Sinking of the Titanic was an inspiration. Norwich Under the Water draws on the Harry Cox version of the standard tune "Windy Old Weather": "When the wind blow, we'll all pull together." In Vine's piece, however, Bryars's words are drowned out by aquatic ambience, turning the hopeful message of the original into a foreboding warning.