BEST FIELD RECORDINGS
The Best Field Recordings on Bandcamp, May 2023
By Matthew Blackwell · June 01, 2023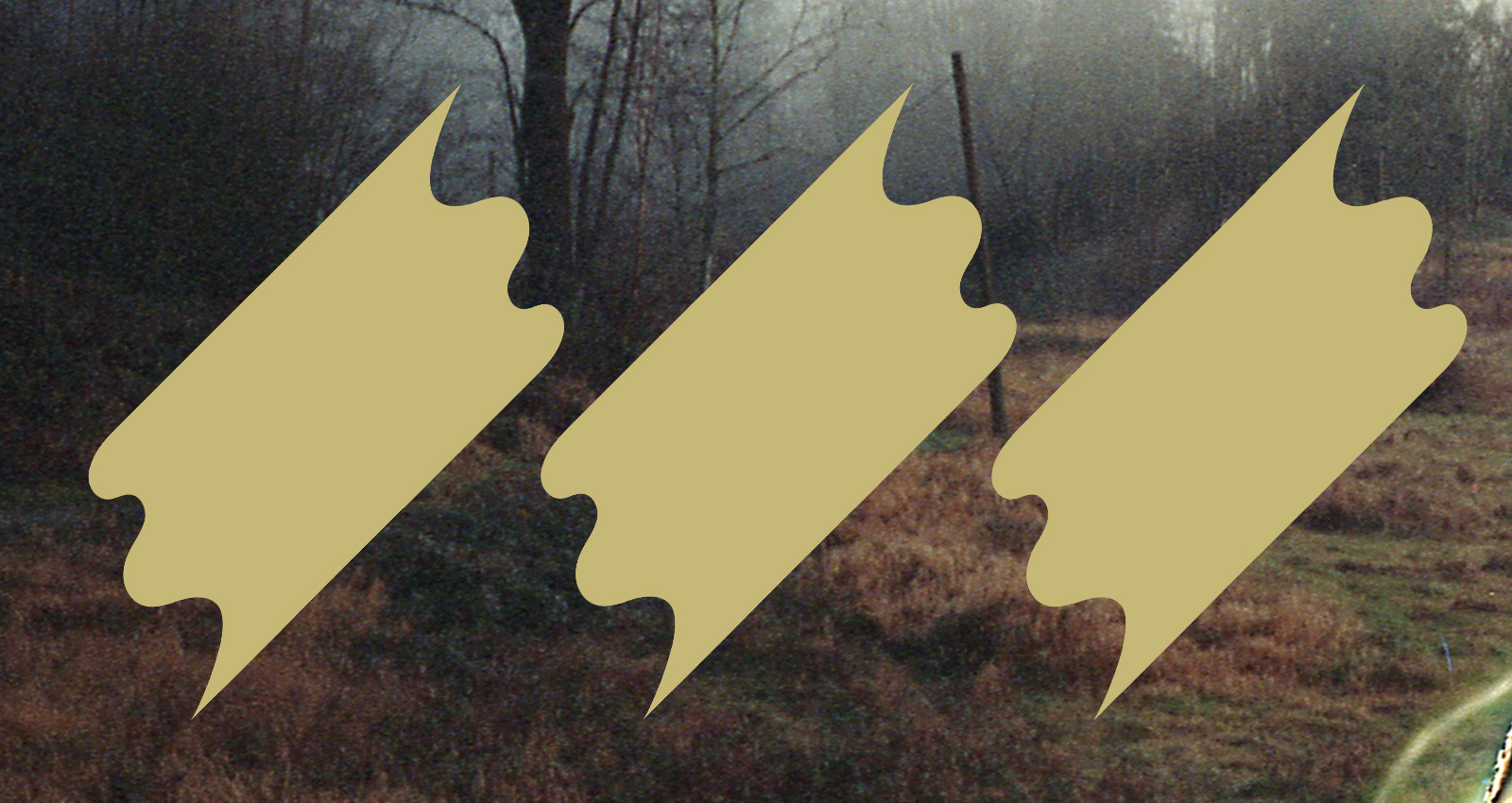 Bandcamp hosts a fantastic array of field recordings from around the world made by musicians, sound artists, and professional field recordists. This column highlights the best sounds recorded outside the studio and released in the last month. This installment features recordings of birds in Bolivia and ants in Costa Rica; Romani villages in Slovakia and urban sidewalks in the U.S.; industrial cables in Estonia, and fireworks in France.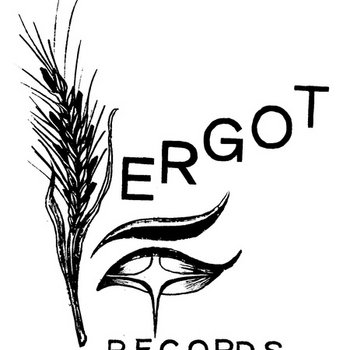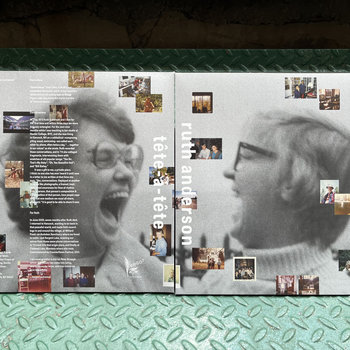 .
00:10 / 00:58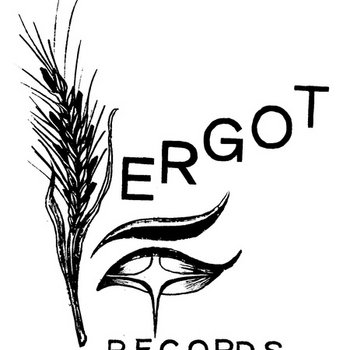 Merch for this release:
Vinyl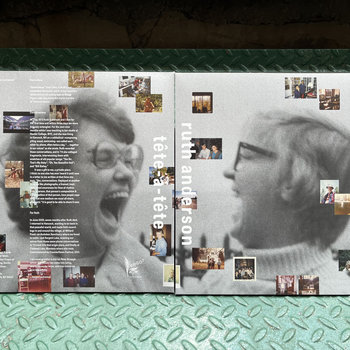 In 1973, Ruth Anderson chose Annea Lockwood to cover her courses at Hunter College in New York City on the advice of their mutual friend Pauline Oliveros. Anderson and Lockwood fell in love upon meeting and called each other at least once daily throughout Anderson's sabbatical in Hancock, New Hampshire. Unbeknownst to Lockwood, Anderson recorded these conversations and created a sound collage, "Conversations," from their teasing banter and laughter. Until now, this piece had only been heard by the two composers, who stayed together until Anderson's death in 2019. T​ê​te​-​à​-​t​ê​te includes "Conversations" along with "For Ruth," a track consisting of field recordings by Lockwood created in locations that are important to the couple: Willard Pond and Sargent Lake in New Hampshire, where they met in those early days, and Flathead Lake in Montana, where they lived and where Anderson is buried. "For Ruth" is one of the most affecting field recordings of the year, as Lockwood combines snippets of the couple's conversations with the atmospheric sounds of the places they shared—birdsong, wind, water, and church bells that serve as an elegy for her lost partner.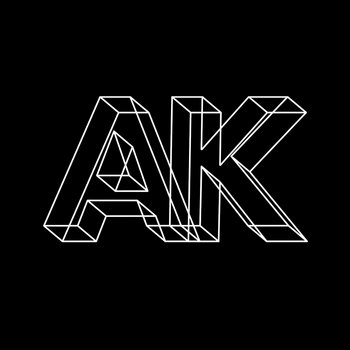 .
00:10 / 00:58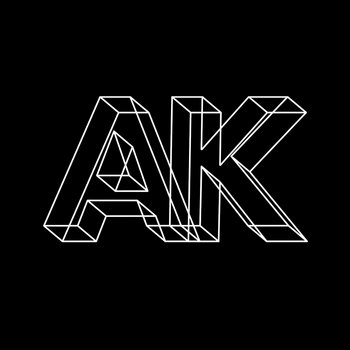 Arthur King's ongoing Changing Landscapes series sees the band exploring a new location by taking field recordings, photographs, and videos and then reuniting in the studio to improvise music based on their work. So far, they've traveled to an Iowan farm, a Chilean copper mine, and to the Scottish Isle of Eigg (with Grandaddy's Jason Lytle). For Changing Landscapes (Zompopa), band leader Peter Walker recorded zompopa leafcutter ants in the Costa Rican jungle. Returning to Los Angeles, Walker led an improv session with David Ralicke and Mia Doi Todd. These pieces consist of long drones built from Todd's vocals, Ralicke's horns, and Walker's electronics, but underpinning the music are recordings of leafcutter ants taken with ultrasonic and subterranean contact microphones. From small-scale, close-up observations of ants chewing and marching, Arthur King builds a wide-screen, panoramic soundscape full of narrative and drama.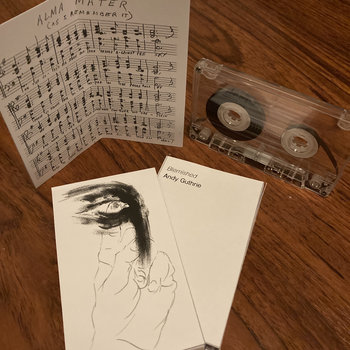 .
00:10 / 00:58
Merch for this release:
Cassette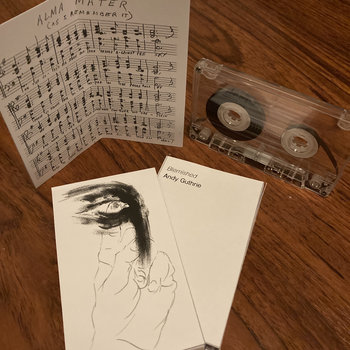 Andy Guthrie is a field recordist, French horn player, and one-half of Fraufraulein. Blemished is their "first album with real songs," though it is far from your usual singer-songwriter debut. Guthrie alternates delicate piano ballads about loss and addiction with field recordings from tourist attractions and video arcades. For example, "Arcade Interior 2, 2021," with its busy crowds and video game soundtracks, is followed immediately by the melancholic "Cipher," about someone "Strung out on the subway platform once again late at night/ Used to be a mark of victory but you don't want to fight." Guthrie juxtaposes the intensely private with the casually public, and the effect is of sleepwalking, grief-stricken, through a world in which everyone else is blissfully at play.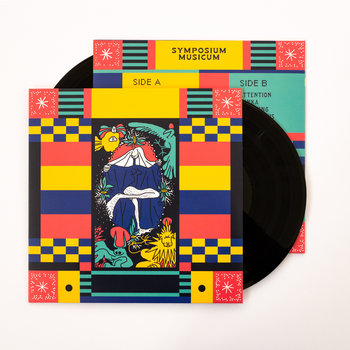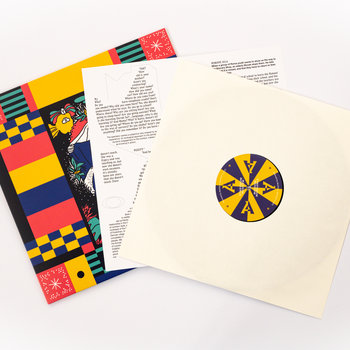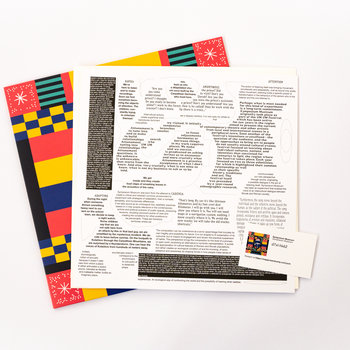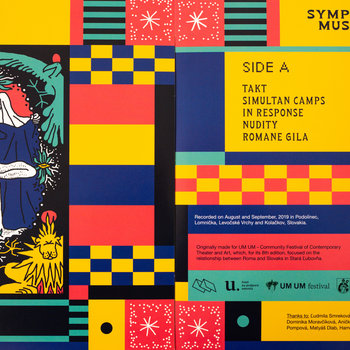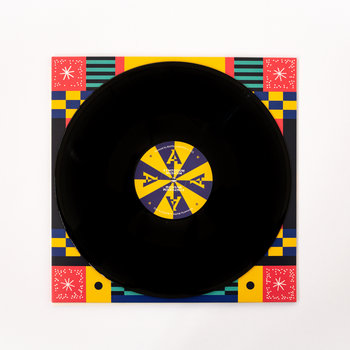 .
00:10 / 00:58
Merch for this release:
Vinyl LP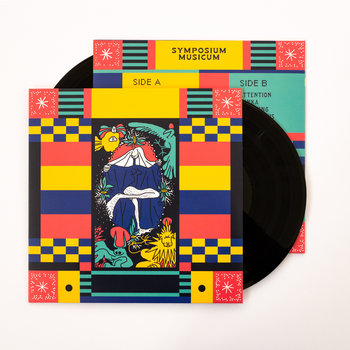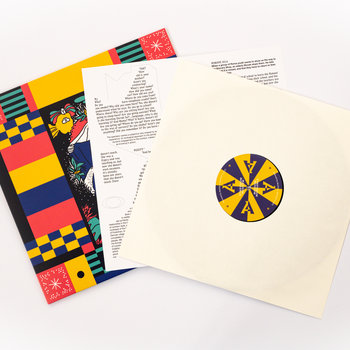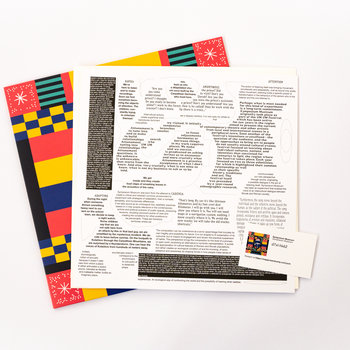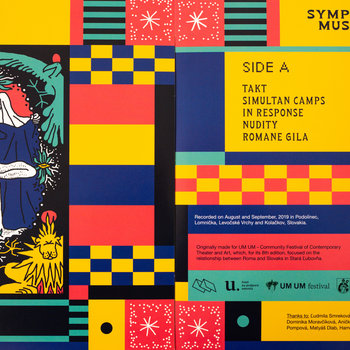 Symposium Musicum is part field recording, part ethnography. John-Robin Bold, Anna Khvyl, and Elia Moretti spent August and September of 2019 in the Romani villages of eastern Slovakia and recorded their interactions with the inhabitants. "This project invites us to experience places outside the divided sociolinguistic provinces, resulting from multigenerational displacement and neglect of the Romani communities," they write. In one case, Bold, Khvyl, and Moretti were the first non-Romani people to spend the night in the village. The visitors interacted with Romani villagers directly by playing with children, interviewing locals, and observing daily life. Their recordings were then edited to varying degrees—"Simultan Camps" is turned into a colorful explosion of sound, while "Anonymous" is a slow, meditative piece in which voices drift above organ tones. The result is a fascinating document of intercultural exchange and mutual understanding through the medium of recorded audio.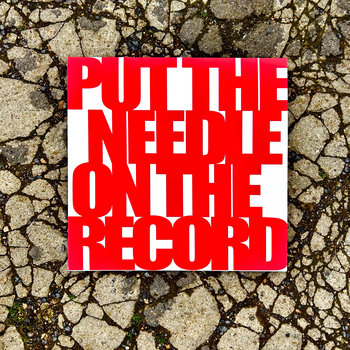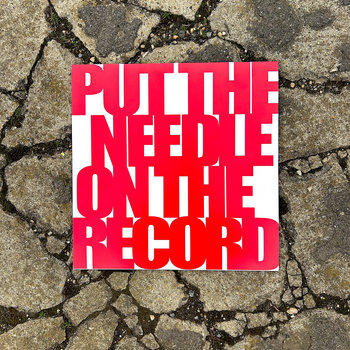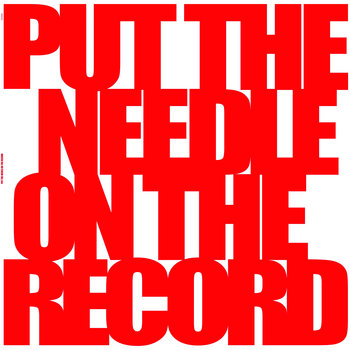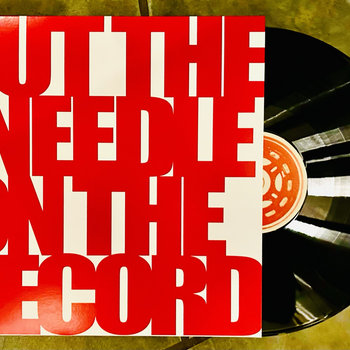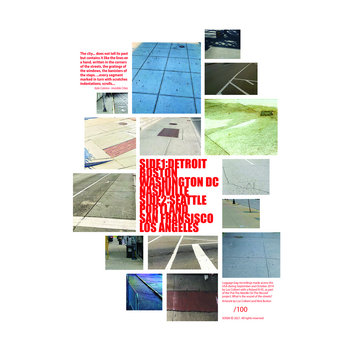 .
00:10 / 00:58
Merch for this release:
Vinyl LP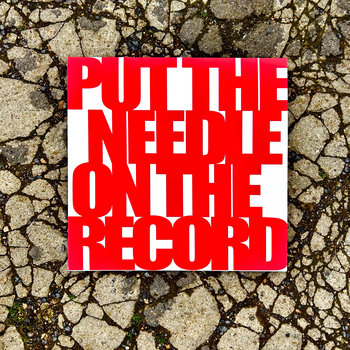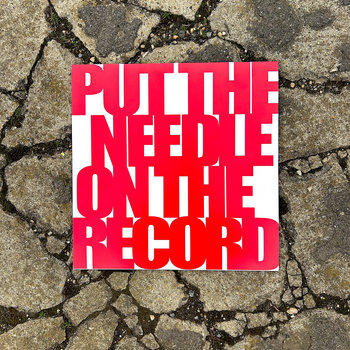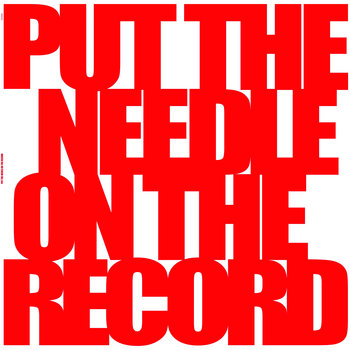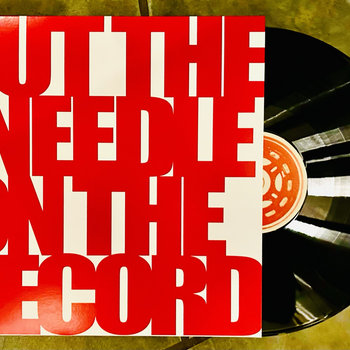 As the drummer for Ride, Loz Colbert has seen the world, though recently, he has spent a considerable part of his time looking down. In 2019 he began his "Put the Needle on the Record" project, for which he recorded the sound of his luggage bag being dragged over the pavement, stones, grating, and gravel of the streets that he walked on his band's tours. For Colbert, his luggage bag was a stylus, and the city streets a massive record. "​​The wheels of the luggage bag connect directly with the built environment, rather like putting the needle on a record: a record that is city-sized and can be played in any direction. This practice presents a way of recording, mapping, and sonifying the streets of the city," he explains in his blog about the project. Colbert cites Christian Marclay's Guitar Drag and Record Without a Cover as influences. The former is a video of Marclay dragging an amplified electric guitar down the street with a pickup truck in protest of the killing of James Byrd, Jr. by the same method; the latter is a vinyl record that Marclay released without a cover so that the scratches that accumulated on its surface became an integral part of its music. As such, Put the Needle on the Record combines an investment in the politics of the street and an interest in the media of sound. The album collects audio recorded in nine North American cities on Ride's 2019 tour. At first, it may simply sound like wheels on concrete, but a deeper listen reveals the complexity of the urban landscape revealed by the very texture of the streets.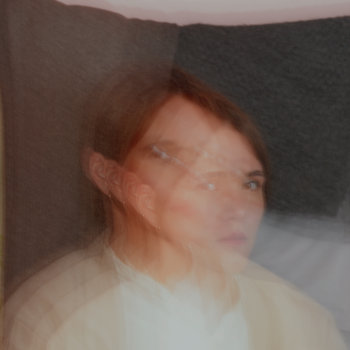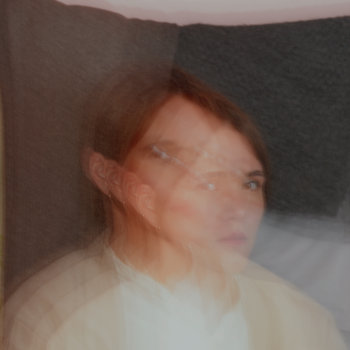 Merch for this release:
Cassette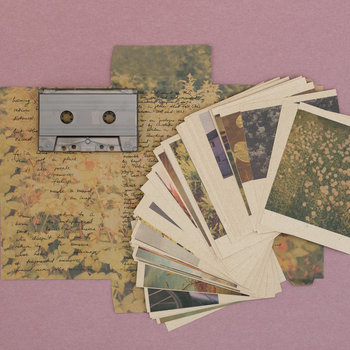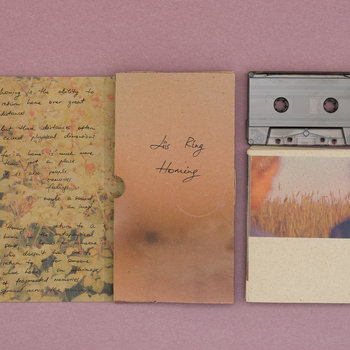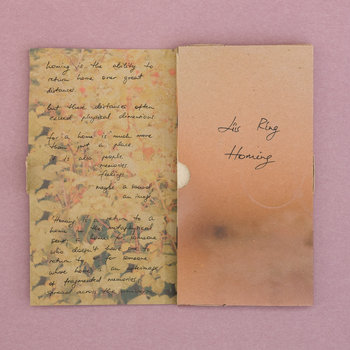 Homing was recorded over several years "in places that felt like home." For Liis Ring, that means woods and streams as much as her grandparents' kitchen. Birdsong, rushing water, conversation, and songs from the radio drift in and out of this set, accompanied by 72 photographs taken in the same locations that she recorded. Whether she's listening in Estonia, Sweden, or somewhere, Ring dives deep into the local surroundings, arranging guitars and keyboards to blur boundaries between music and environmental setting. Ring describes Homing as "fragmented memories from an ongoing search for a definition of home," but the album suggests that she has found it: Home is where the music is, whether or not you're the one making it.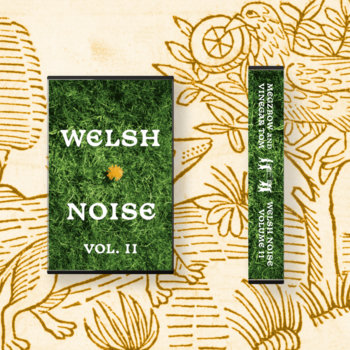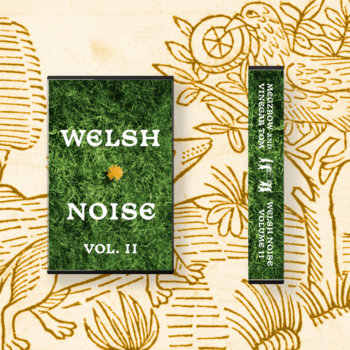 .
00:10 / 00:58
Merch for this release:
Cassette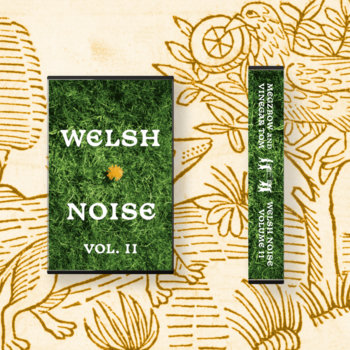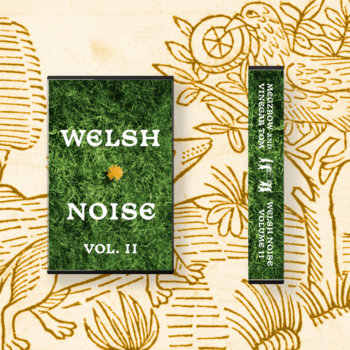 Welsh Noise Vol. II is a bizarre concoction brewed from recordings around Thomas Chapel, Pembrokeshire, Wales, and mixed with samples from Scottish filmmaker Margaret Tait's "film-poems." Megzbow and Vinegar Tom describe the recordings as "the sounds of cowmen at work, crackling log fires, DIY gongs, the churn of mowers, summer showers and the unyielding flow of moving water, as birdsong on a still midsummer's eve gives way to the stealthy night flight of bats." However, the finished product sounds more like a trip than a walk through the Welsh countryside. Voices loop and distort over woozy, staticky recordings like a VHS with the tracking off, hinting at something foreboding beneath the idyllic farmland. Don't look for Welsh Noise Vol. I, by the way: apparently it only exists in an edition of one.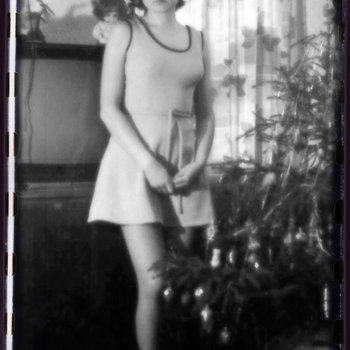 .
00:10 / 00:58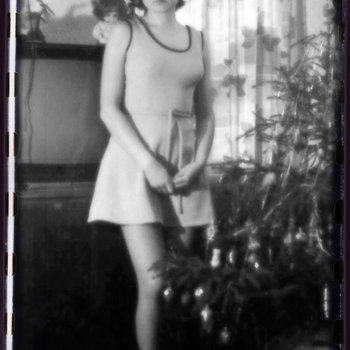 Merch for this release:
Vinyl LP
Patrick McGinley has long been a fixture of the international field recording scene because of his Framework radio show and label. He's also an accomplished field recordist in his own right with his murmer project. tether is a project more than 15 years in the making, dating from the 2006 recording of guy wires on a phone tower in Mooste, Estonia. McGinley left these recordings out of future compositions because "They always seemed too big for any structure I could provide them, whether I left them on their own or partnered them with other sounds," he explains. Finally, for "taevast," he made the unusual decision to complement the wild thrum of the cables with the incredibly gentle sounds of snow falling and frost thawing. "maale" continues the theme with recordings of wires, cables, vents, and fences found in England, Scotland, France, Slovenia, and Finland. Accordingly, these two tracks consist of massive drones, but despite their industrial provenance, they are also peacefully meditative across their 20-minute run times.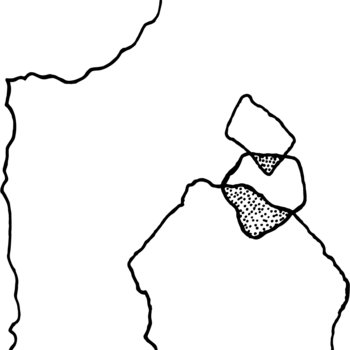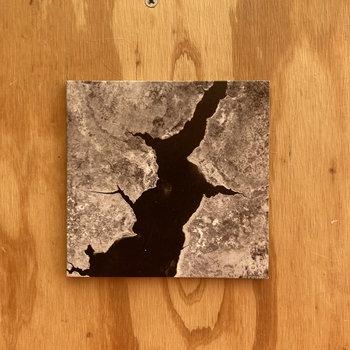 .
00:10 / 00:58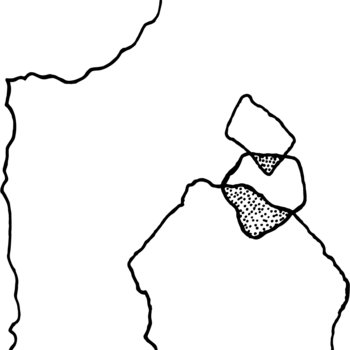 Merch for this release:
Compact Disc (CD)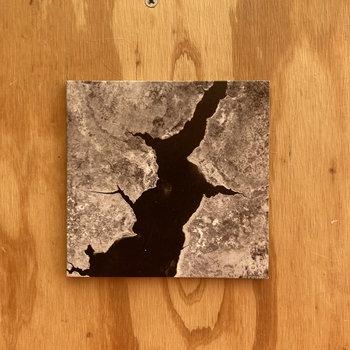 Jim Nollman is known for making oddly musical pieces from wildlife field recordings. For Oropendola, he traveled to Bolivia to record the album's namesake bird. Across its 30 minutes, a solemn hooting recurs like the slow swing of a pendulum to form a foundation for the chittering and chirping of the other birds. All extraneous sounds are carefully excised to focus on the wide variety of birdsong from the oropendolas, which, after a while, begin to sound like improvisers responding to one another's melodies. Making a catchy field recording is difficult, but Nollman has done it here.
Mélia Roger and Grégoire Chauvot
Tape Series 006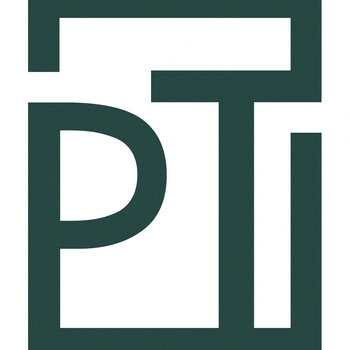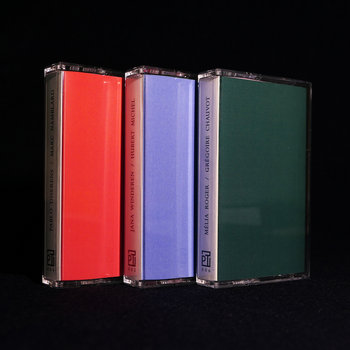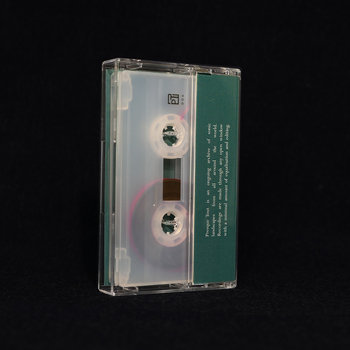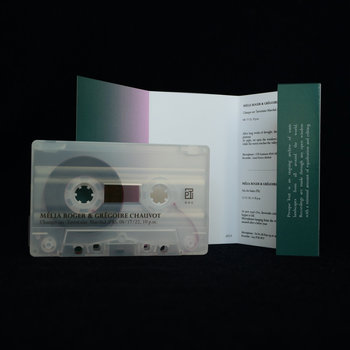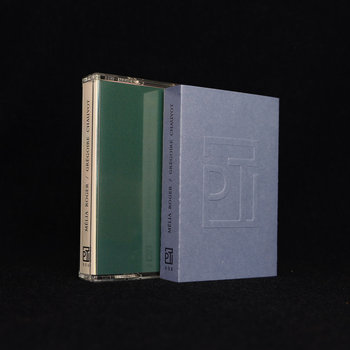 .
00:10 / 00:58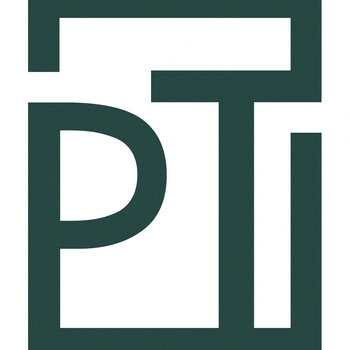 Merch for this release:
, Cassette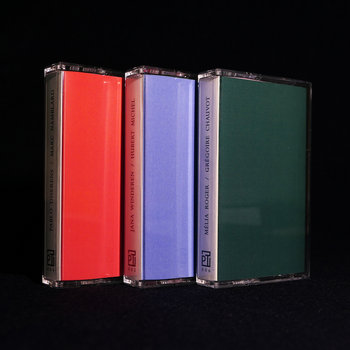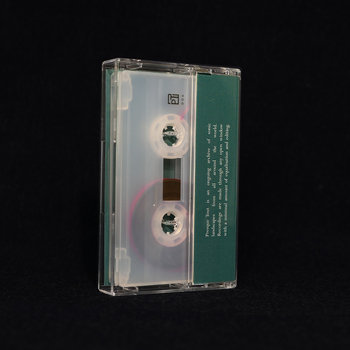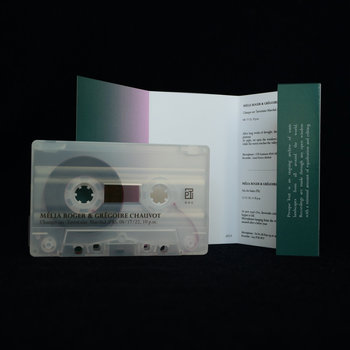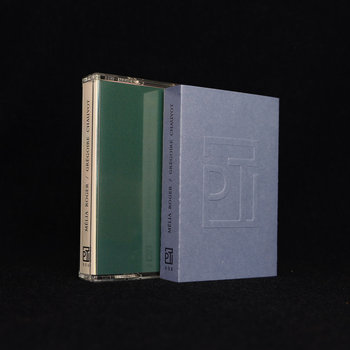 The idea behind Presque Tout is simple: open your window and record; no editing allowed. Despite the straightforward brief, the French label has gathered some fascinating sounds from some of the world's top field recordists. Tape Series 006 is its latest release and features Mélia Roger and Grégoire Chauvot capturing a summer rainstorm on side A and New Year's Eve fireworks on side B. Other artists in their May batch, which puts the label at over 100 releases total, include Jana Winderen (who records maple seeds falling into snow) and Pablo Diserens (recording toads and frogs from a tantalizingly secret location). Over the past four years, Presque Tout has given us privileged access to the sounds that inform other people's lives, but just as importantly, they also invite us to open up our windows and just listen.