BEST FIELD RECORDINGS
The Best Field Recordings on Bandcamp: August 2023
By Matthew Blackwell · September 12, 2023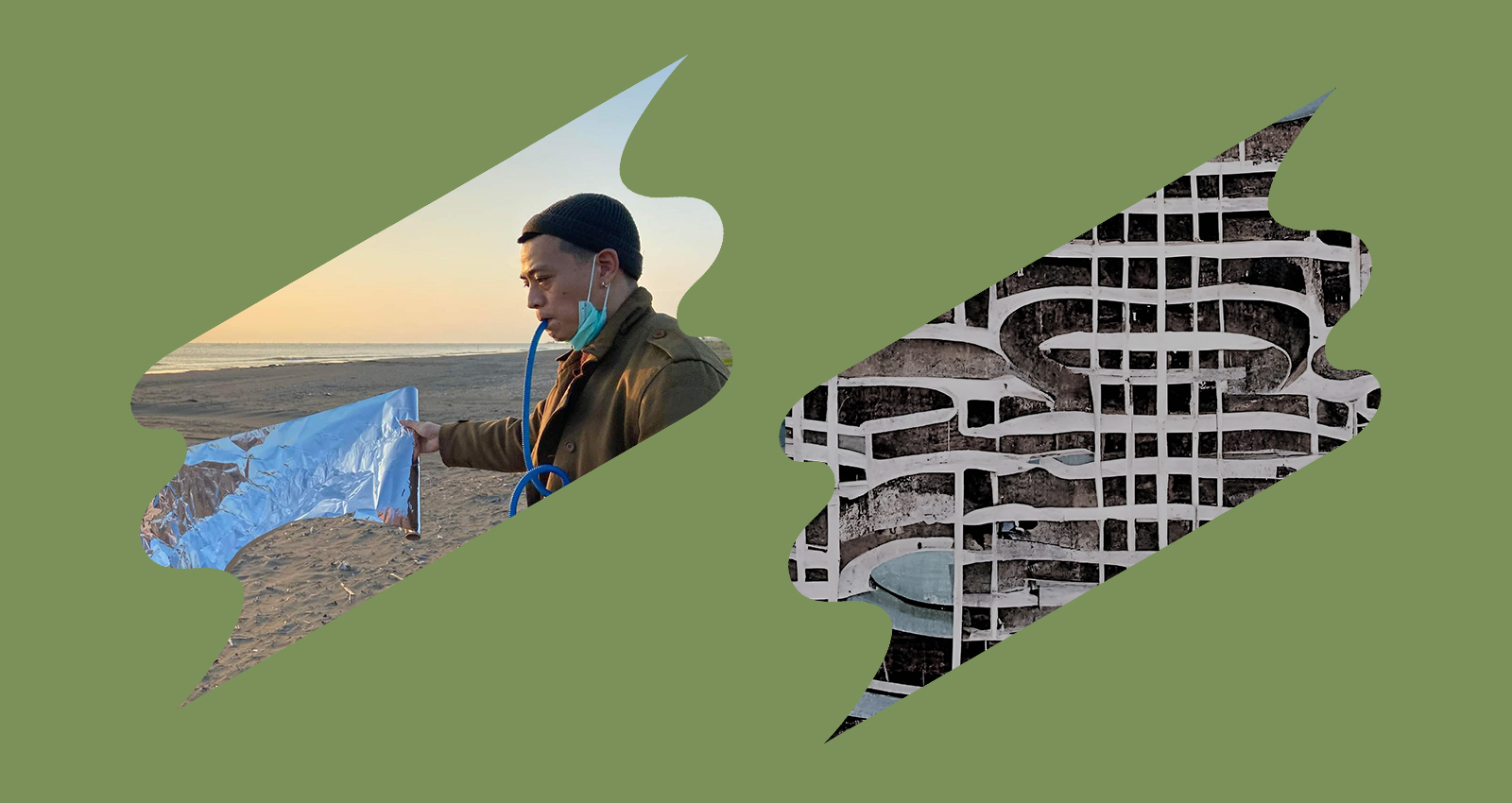 Bandcamp hosts an amazing array of field recordings from around the world, made by musicians, sound artists, and professional field recordists. In this column, we highlight the best sounds recorded outside the studio and released in the last month. This installment features recordings of museums in Taiwan and London; rainstorms in Beijing and Tokyo; seals at the North Pole and wolves in Portugal; and outdoor markets worldwide.
Merch for this release:
Vinyl LP
Jana Winderen's work is quite literally immersive: with a background in fish ecology, she records underwater environments to bring awareness to human impacts on aquatic wildlife. The Blue Beyond collects two pieces commissioned for Art Basel events in Basel, Switzerland, and Miami Beach, Florida. "Du Petit Risoud aux Profondeurs du Lac de Joux" was recorded in the Risoud forest and the Lac de Joux in the Swiss Jura and combines terrestrial birdsong and insect chirps with the waves of the lake to create a calm, meditative soundscape. "The Art of Listening: Under Water," meanwhile, features recordings from the Atlantic Ocean around Miami, the Barents Sea near the North Pole, and tropical oceans. Ocean sounds, from the chittering of small sea creatures to the groaning calls of seals, interact with those of unknown origin—at times, there are mechanical clanks and hums; at others, persistent guitar-like buzzing. While sonically fascinating, this is also an alarming demonstration of the effects on marine animals' ability to communicate as their habitats are filled with artificial noise.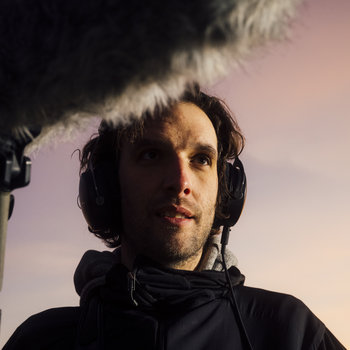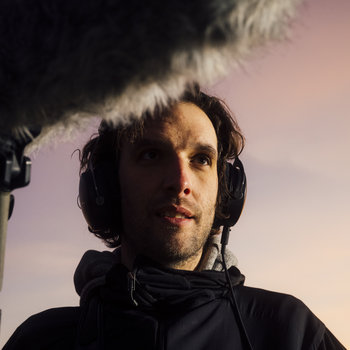 Merch for this release:
Vinyl LP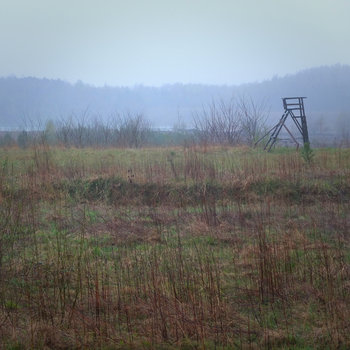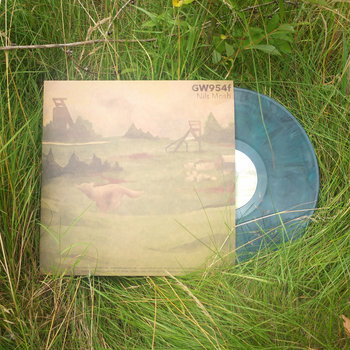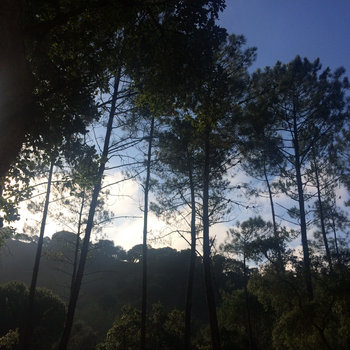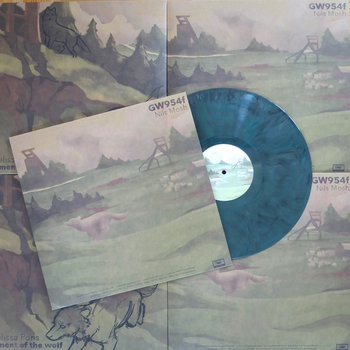 For this collaborative album, Melissa Pons and Nils Mosh researched the wolf populations in Portugal and Germany, their respective places of residence. For "Lament of the Wolf," Pons spent several days in the Iberian Wolf Recovery Center outside of Lisbon. She recorded from evening to morning to capture the wolves' howls, which she accompanies with atmospheric instrumental sections that highlight their haunting echoes. Mosh, on the other hand, focuses on one singular wolf's return to the Ruhr valley in Germany. Over three years, he visited the territory of the wolf GW954f, or "Gloria von Wesel," recording not the animal herself but the changes left in her wake—the construction of fences to keep her away from sheep, the calls of red deer that have suddenly become prey, and especially the debates among locals about how to respond to her. Together, these tracks evoke the litany of emotions—fear and respect, curiosity and awe—that wolves inspire in the people who confront them.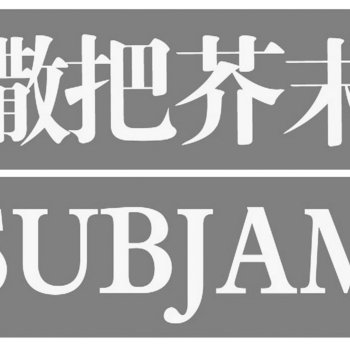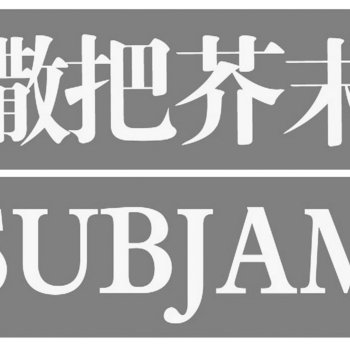 Merch for this release:
Cassette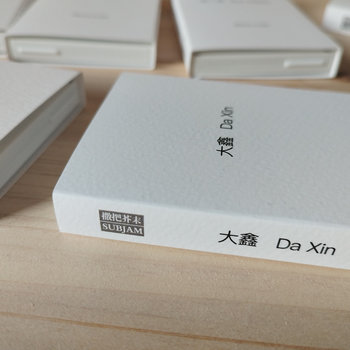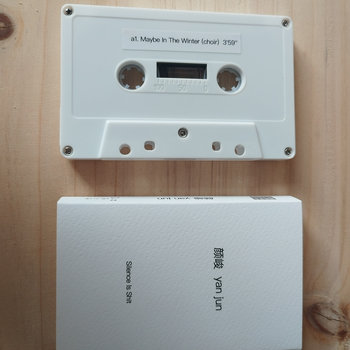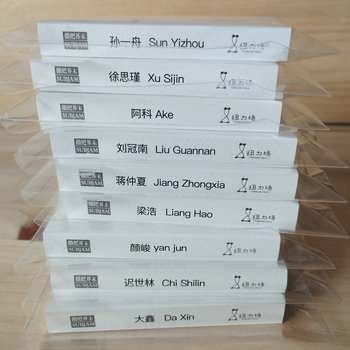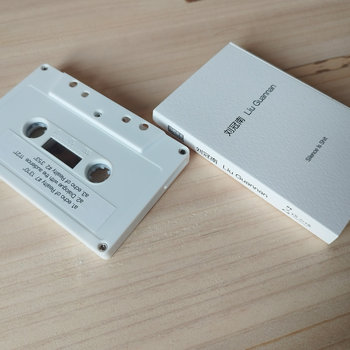 For field recording enthusiasts, silence is indeed shit, as the title of this sprawling collection from Beijing, China's Sub Jam declares. For their silence is shit event, curators from the Torsion Field called nine artists throughout the week of July 4, 2021 between 10 and 11 p.m. The artists would then record whatever they were doing at the moment or perform whatever they chose. Exploring the wealth of tracks here is like sneaking a glimpse into the lives of these musicians: for Ake, a basketball game in progress; for Da Xin, the preparation of a meal; for Liang Hao, the rain outside the window. Others performed songs for voice, guitar, sampler, and melodica, or gave renditions of pieces by Antoine Beuger or John Cage. Across its four hours, silence is shit constantly surprises with the different approaches of its participants and provides enough compelling material to fill the silence for a long time.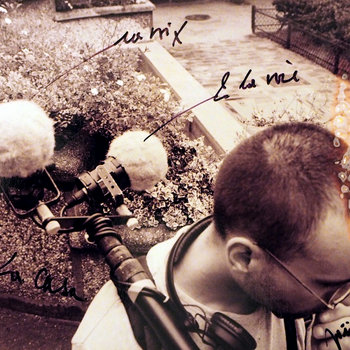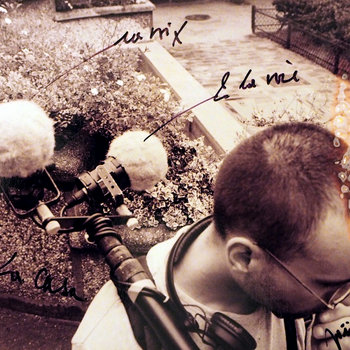 Though seemingly antiquated in an age of mega-marts and Amazon, outdoor markets are thriving. To accompany a book of ethnographic essays about such places, Eric La Casa traveled the world recording the sounds of bustling markets in Paris, Melbourne, Cordoba, Glasgow, Abu Dhabi, and elsewhere. Taken together, they are as remarkable for their similarities as their differences. Scenes of exchange, but also of fellowship and creativity, markets provide small-scale, local interactions in an increasingly anonymous world. More than this, they are vibrant acoustic spaces: we hear vendors hawk their wares and joke with one another while customers gossip and haggle, far away from the lonely beep of the self-checkout stand.
Merch for this release:
Cassette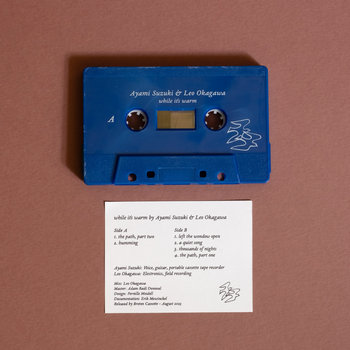 Listening to while it's warm is like spending a lazy day with Ayami Suzuki and Leo Okagawa. The actual materials here are nondescript: rain, static, and the sounds of daily life. These are judiciously mixed with brief snippets of Suzuki's guitar and her tuneful humming while Okagawa plays subtle electronic drones in the background. It's effortlessly executed—or at least it sounds that way—powerfully evoking the contentment and melancholy of an aimless afternoon.
"The Grolier Edition: Images from the Book of Knowledge" was an award-winning show at this year's Buxton Festival Fringe. The visual artist Hugo Edwardes's portion juxtaposed images from the Grolier Encyclopedia in a slide show that created unexpected connections between disparate subjects. In the same way, CJ Robinson's soundtrack for the piece splices field recordings together based on an arbitrary grid system. Robinson cites John Cage's Fontana Mix and William's Mix as influences, and Cage's chance operations are evident: the listener is shuttled without apparent logic between recordings of birdsong, traffic noise, children playing, and rushing water. These shifts increase in frequency until they create tension through sheer unpredictability, transforming seemingly mundane sounds into a patchwork of fascinating complexity.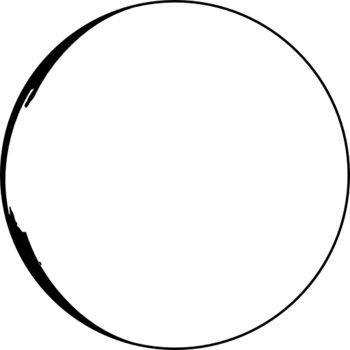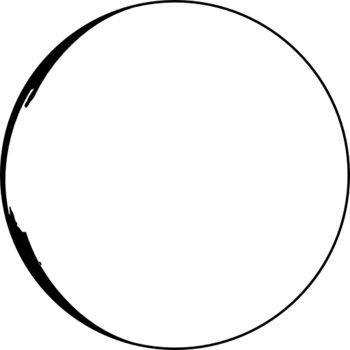 In Northanger Abbey, Jane Austen wrote that in England, "every man is surrounded by a neighborhood of voluntary spies." This compilation from the 1tracktape label coyly presents itself as the work of a coalition of spies spread throughout the country. Collecting audio snippets from over a decade and over a dozen contributors, A Neighborhood of Voluntary Spies is an intriguing document of the nation's wildlife, culture, and industry. You can hear gray seals off the coast of Great Yarmouth, owls in Stockbridge, and foxes in London's Brockwell Park. There are recordings from the Saatchi Gallery; the Victoria and Albert Museum; and the Tate Modern. The most engrossing moments, though, come from the people themselves, like the young woman who explains how temporary accommodations were built for soldiers after the war and the man who expounds on the history of Shetland wool. This album is like a whirlwind tour of the country given by those who know it best—voluntary spies eager to share their info.
Merch for this release:
Compact Disc (CD)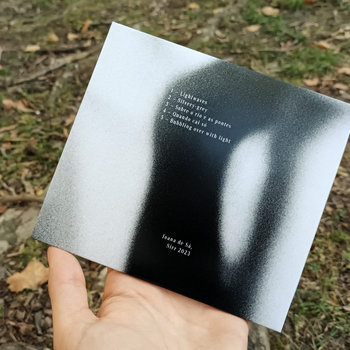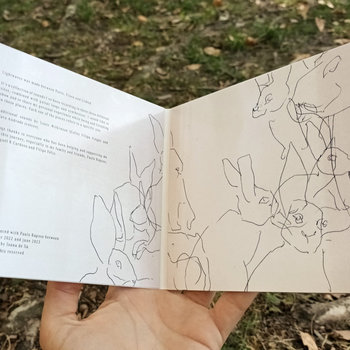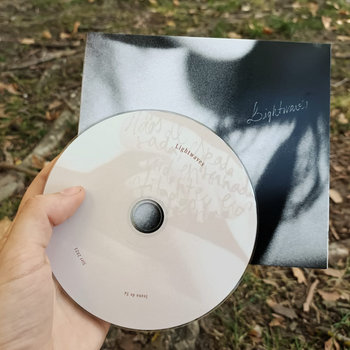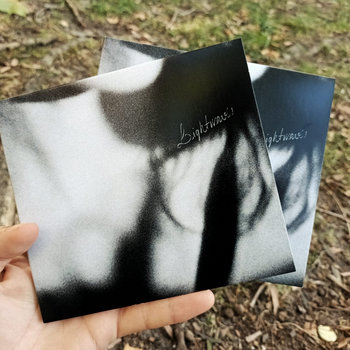 Lightwaves was recorded in Porto, Viseu, and Lisbon, Portugal, with Joana de Sá deploying recordings from a single location per song. We don't know where she was for every track, but they each have unique sonic signatures that determine how guitar, synthesizer, cello and voice are added into the mix. "Lightwaves" records a windstorm that shakes and rattles a set of wind chimes, introducing a dissonant synth drone that resolves with Louis Wilkinson's cello. "Silvery-grey" begins with a creeping, claustrophobic tone that eventually matches the groans and creaks of a metallic construction near a pier, and "Quando cai só" plays along with the activity on a plaza, from crowds of passing tourists to intimate nearby conversations. Wherever she happens to be, de Sá communicates not only the audio environment but the feeling of being there.
When Fangyi Liu first encountered this strange space underneath the escalator at the National Taiwan Museum of Fine Arts, he became interested in those excess public areas that are necessary for a building's construction but not for its function. Usually, these are cordoned off or forgotten about—in the case of this nook in the museum, it was converted into ad hoc storage. Liu wanted to make the space feel grand, as its pillars reminded him of Istanbul's Basilica Cistern. To do this, he recorded the construction of the Taiwan Art Biennial in which his work would be installed. The huge, reverberant echoes of the larger museum space, replayed in this negligible part of the building, transform it into a "time machine" wherein attendees are privy to the building of the exhibition itself. Thus, Liu plays with space and time, creating a spectacle out of the restricted corners and unseen labors that most museum-goers never witness.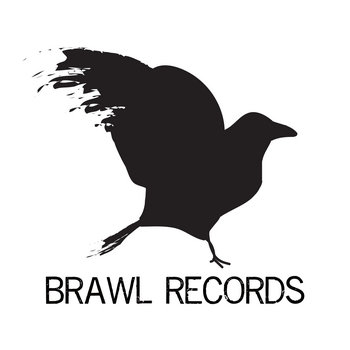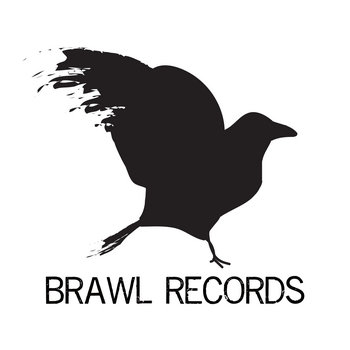 Merch for this release:
Compact Disc (CD)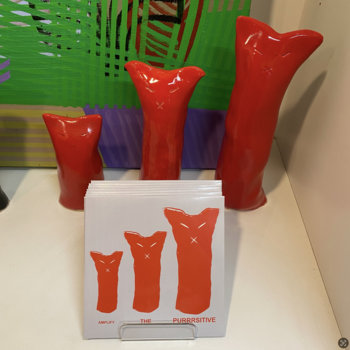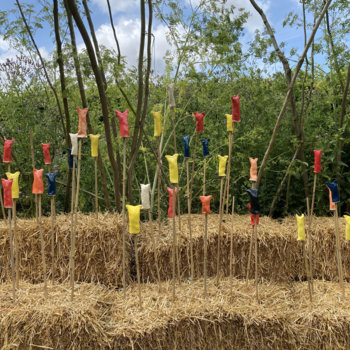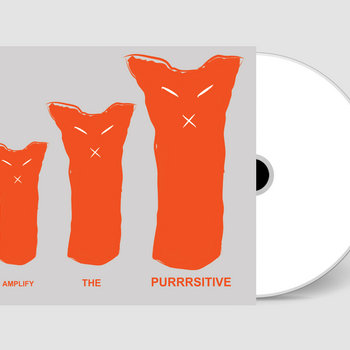 Laura Cannell is an improvising violinist who tends to collaborate with experimental musicians like Charles Hayward and Angharad, and Rhodri Davies. For Amplify the Purrrsitive, she's assembled her most radical ensemble to date: a bunch of cats. Recorded for an installation at the Ravening Sculpture Trail in Norfolk, England, the album is a 30-minute loop created with layers and layers of purring. Listen for long enough, and you may begin to forget the feline source of this rumbling drone and imagine any number of alternate scenarios, from a broken needle on a record to tires on an infinite gravel road. If the sound of a satisfied cat relaxes you, thank Cannell for this instantly accessible dose of ASMR—and thank her contributors Bobo, Kitty Yolo, Hansel, Gretel, and Sukey.