BEST EXPERIMENTAL
Hi Bias: Notable Cassette Releases on Bandcamp, May 2017
By Marc Masters · May 29, 2017
Welcome to Hi Bias, a monthly column highlighting recent cassette releases on Bandcamp, and exploring the ideas behind them with the artists who made them. Rather than making sweeping generalizations about the "cassette comeback," we prefer here simply to cover releases that may escape others' radar due to their limited, cassette-focused availability.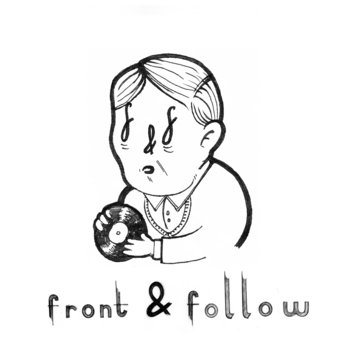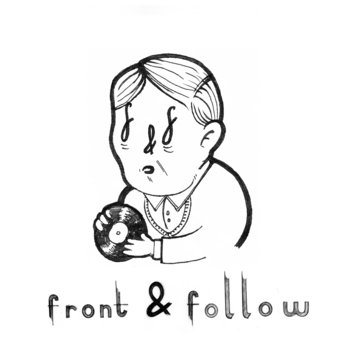 Merch for this release:
Cassette
For the tape series The Blow, Manchester, U.K. label Front & Follow asks two artists to work together in whatever manner they'd like. They can contribute music separately, collaborate on portions, or fully partner on every sound. For Volume 3, British musicians Sophie Cooper and Julian Bradley chose the latter path—eventually. "Initially we thought about having a mixture of solo and duo pieces," says Cooper. "But the album [became] fully collaborative, even though we don't both play consistently all the way through."
"My original thought was that we should force our individual sounds together, just lay them on top of each other," adds Bradley. "Pretty much, from the first song we finished, it was obvious that there were so many more options than that."
Those options emerged as Cooper and Bradley traded sounds back and forth via file-sharing sites. They each added and revised intuitively, without much discussion on what to do next. "We never knew who would have the song with them when it was considered finished," explains Bradley. "But it was obvious, I think, to both of us when they were done." The process gave them the time to create freely—as Bradley says, "you can work on [this] at two in the morning if you can't sleep"—and the confidence to experiment. "Julian takes the songs in directions I just wouldn't think up myself," Cooper says. "I can just have ideas and send them to Julian, who completes them for me. It's made me more willing to try something [new] out now."
The result on The Blow Volume 3 is a fascinating mix ranging from sparse, meditative song-craft to abstract textures. Using a variety of tools—including voice, guitar, keyboards, field recordings, and glockenspiel—Cooper and Bradley create atmospheres in which some elements are recognizable and others are mysterious. "I have always liked the idea of making it hard to say what instrument or source is being used, disguising things and having a few parts of a song sound like they're coming from another room," says Bradley. "There's never a need to fill everything, leaving space for some barely audible things, or nothing, to go on."
The pair's process led to unique concoctions that neither might have conceived of separately. For the slowly-evolving "Nowhere From The Water To Go," Bradley sent Cooper "just tones and a short loop or two," plus some words. Cooper returned a nine-minute song featuring evocative guitar and stirring vocals, and Bradley then created a middle section by, as he puts it, "deliberately using sounds that I wouldn't normally use." A similar situation arose in the dense "Wish Me to Forget You"—Cooper uploaded an old synth piece to Dropbox, and Bradley sang words from a postcard Cooper found in a market.
One of the most fascinating tracks on The Blow Volume 3, "The Mirror," presents a web of overlapping words, none of which were actually uttered by either Cooper or Bradley. "I bought a 1960s small reel-to-reel player at a second hand market, and the tape had a recorded letter from a woman to her brother," Bradley explains. "The recording chronicles the woman and her husband taking a day trip around Yorkshire in search of a mirror to put in their house. They search all day, travel many miles, and don't get one."
The experiments on The Blow Volume 3 work because Cooper and Bradley have each been doing this kind of thing a while. Cooper started playing at age 11, when she discovered trombone. "I was super young when I knew music was 'the thing,'" she says. "I'd spend hours playing keyboards, trombone, and guitar in my bedroom but I know my mum found it a bit of a nightmare to live with." She's since worked as a music teacher while releasing solo and collaborative works.
Bradley was also attracted to music early. He got a second-hand guitar at age nine, teaching himself to turn an old Sony tape player into a distortion unit. He's since participated in a number of experimental groups, most notably founding Vibracathedral Orchestra with fellow traveler Neil Campbell. "There was no conscious decision to devoting time to playing music, it's just something I've found myself doing and enjoying," he says. "I feel very lucky to have had the opportunity to play with so many amazing people over the years."
Bradley's partnership with Cooper actually started before they were approached by Front & Follow, and their project now has a name—The Slowest Lift—as well as a debut LP due later this year on VHF. "Playing with Sophie is very easy and very good, we've barely had to talk about it," he enthuses. "She absolutely has this fearless way, there's nothing off-limits." Adds Cooper: "Julian once told me that the music he makes comes from a place of love and friendship, and I feel very similarly about my music. I feel like The Slowest Lift is somewhere we can create some kind of unspoken, amazing vision together. Cosmic encounters! See you on the astral plane."
Kate Carr, The Story Surrounds Us (The Helen Scarsdale Agency)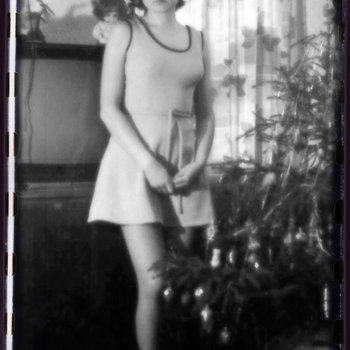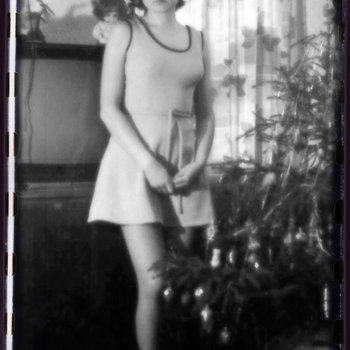 Merch for this release:
Cassette
Many artists combine field recordings with instrumental sounds, but few incorporate the two so thoroughly and purposefully as Kate Carr. "I look in my work to present a highly subjective experience of time and place," she says. "To inhabit or to revisit these moments where, for a period of time, place and sound come together in a very emotionally powerful way…for me, what works in doing that is to mix field recordings with instrumentation."
On Carr's new tape, The Story Surrounds Us, she melds her sources into full aural environments that can feel abstract, but are grounded in concrete reality. See matter-of-fact song titles like "Wind Turbine Recorded in Vase, Velez Blanco, Spain" and "Water Lapping at Ice on Melting Lake, Ólafsfjörður, Iceland." Carr considers the tape the third installment in a trilogy—following 2014's Fabulations and 2016's It Was a Time of Laboured Metaphors—all of which were made since she left her home country of Australia, eventually landing in England.
"I think of them all as addressing the shifting moods of travel, of leaving home, the sense of excitement, fatigue, wonder and unease, the specificities of being an outsider, the wonder of the new, and the inevitable confusions and misunderstandings of being in unfamiliar places and cultures," she explains. "For me, The Story Surrounds Us closes this chapter of my life. It is probably the saddest of the three releases, the most wistful… It is perhaps about a search to reconnect and settle in a place, the need for a home."
The title of The Story Surrounds Us reflects Carr's notions that "personal narratives envelop us all," and that sound plays a vital part of these ongoing, ever-changing stories. You can hear that idea in the way her pieces build and change, with tangible sounds—heavy footsteps, creaking doors, running water—folding into larger moods. For Carr, it's all about creating sonic stories that reflect our multi-layered experience of reality.
"This sense of the stories we consciously and unconsciously tell ourselves about events in our lives is a very interesting practice," she says. "In some cases I see these stories, especially the ones we create stemming from quite traumatic or upsetting events, as a scaffolding, a loose construction which somehow can take you somewhere new, and that often times the process of building this story is incredibly important to achieving a sense of renewal and healing."
"Sometimes I think people build these narratives in words, in music, with mixtapes or poems or whatever else," she continues. "I like to do it in sound…because sound lets me revisit and re-inhabit somehow these important moments, and in doing this it provides the means to move from them to somewhere new."
Carr's own musical story began when she was what she calls "a fairly casual DJ" who dreamed of making her own music. "I never really found either the time or a had a sense of what sort of music I would like to make until I did a Masters in Cultural Studies and discovered Oval and Ikeda," she recalls. "For me it came together in thinking about glitch, the sounds of failure, and this idea of using what usually isn't used which I slowly brought into my field recording work. I often draw on material most field recordists do not like, such a music in public places, crappy phone recordings, the sound of my own body moving around, and things like [that]."
Carr's music has continually widened, and, according to her, is "all about the environment I am in when I am making it, and that making these works is my way of engaging with place." Her current environment, London, registers on just one track on The Story Surrounds Us, "1001 (Missed Connections)," which uses recordings of a firecracker outside her bedroom window. But Carr plans to turn her focus towards her neighborhood, Brixton, on future releases, and already has specific ideas for what to capture. "This area has an incredibly rich sonic environment, one of my favorite aspects of which is these amazing bass heavy bicycle stereo systems which sometimes race down the alley way behind my house," she says. "They will be a big feature on these next pieces if I can get some good recordings of them."
Yves Malone, Boneblack (Tymbal Tapes)
Merch for this release:
Cassette
The synth-driven sound of Yves Malone evokes the one-man horror film scores of legendary director John Carpenter. That's territory that many synth artists have explored over the past decade, but Malone's take on this sound might be the closest to actually feeling like a soundtrack. The four pieces on his new tape Boneblack each run about 10 minutes, and resemble miniature films with plot twists, action sequences, and clear shifts in pace and mood. Isolated sections dazzle with insistent pulse and waves of synth ambience, but Boneblack is most compelling when taken as a whole. As its invisible images scroll by, you end up somewhere very far away from where you started.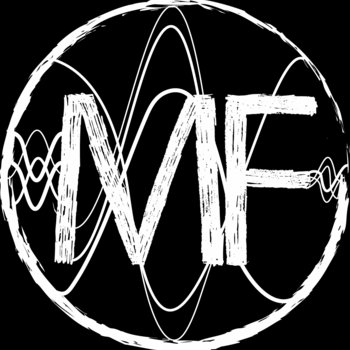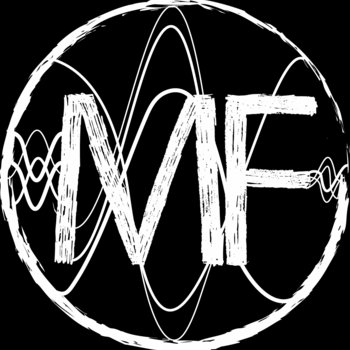 Merch for this release:
Cassette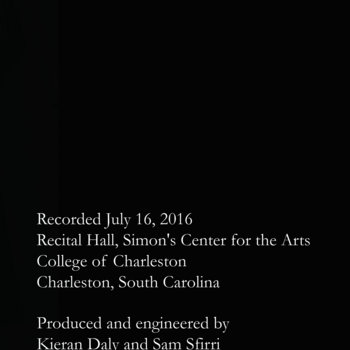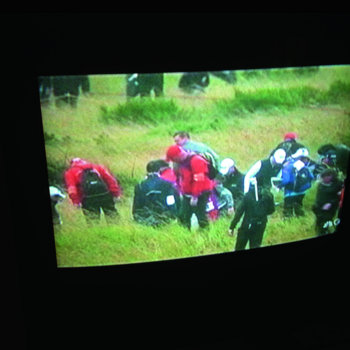 Florida's Kieran Daly and South Carolina's Sam Sfirri have collaborated for over 10 years, but Derrison is their first official release as a duo. They've chosen a bold mode for a debut: guitar and piano improvisations based on classic jazz numbers by Miles Davis, Lennie Tristano, Carla Bley, Lee Konitz, and more. Though the repertoire is widely varied and the pair responds in many different ways, Derrison overall is calm and reverent, suggesting the players fully feel the weight of the material they're confronting. The result is both exploratory and grounded, particularly during two endlessly-inventive takes on Bley's 2013 piece "Vashkar," which could make an album by themselves.
Khaki Blazer, Didn't Have to Cut (Hausu Mountain)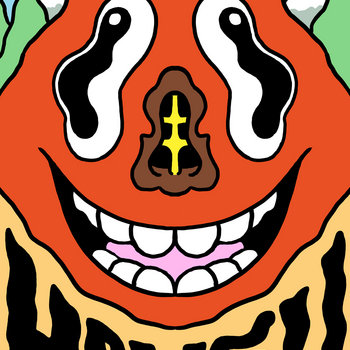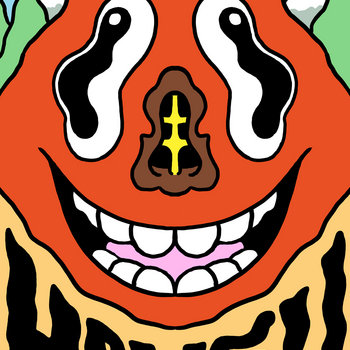 Merch for this release:
Cassette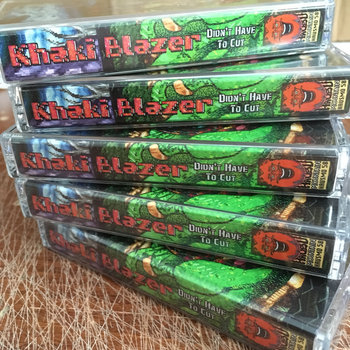 It's hard to make music unpredictable without sounding totally random, but Ohio's Patrick Modugno is an expert at it. Surprise is the foundation of his work as Khaki Blazer, in which he chops up samples, synths, drum machine beats, and all manner of audio debris, blending it into something in between music, cartoons, and sound effects. His approach, with its absurd juxtapositions and jarring tonal shifts, has an inherent sense of humor. But Didn't Have to Cut also feels reflective and even melancholy. Some of Modugno's sequences evoke a glitched-out film noir, like foggy black and white memories scrambled into a digital stream of consciousness.
—Marc Masters