BEST EXPERIMENTAL
Hi Bias: Notable Cassette Releases on Bandcamp, June 2018
By Marc Masters · June 27, 2018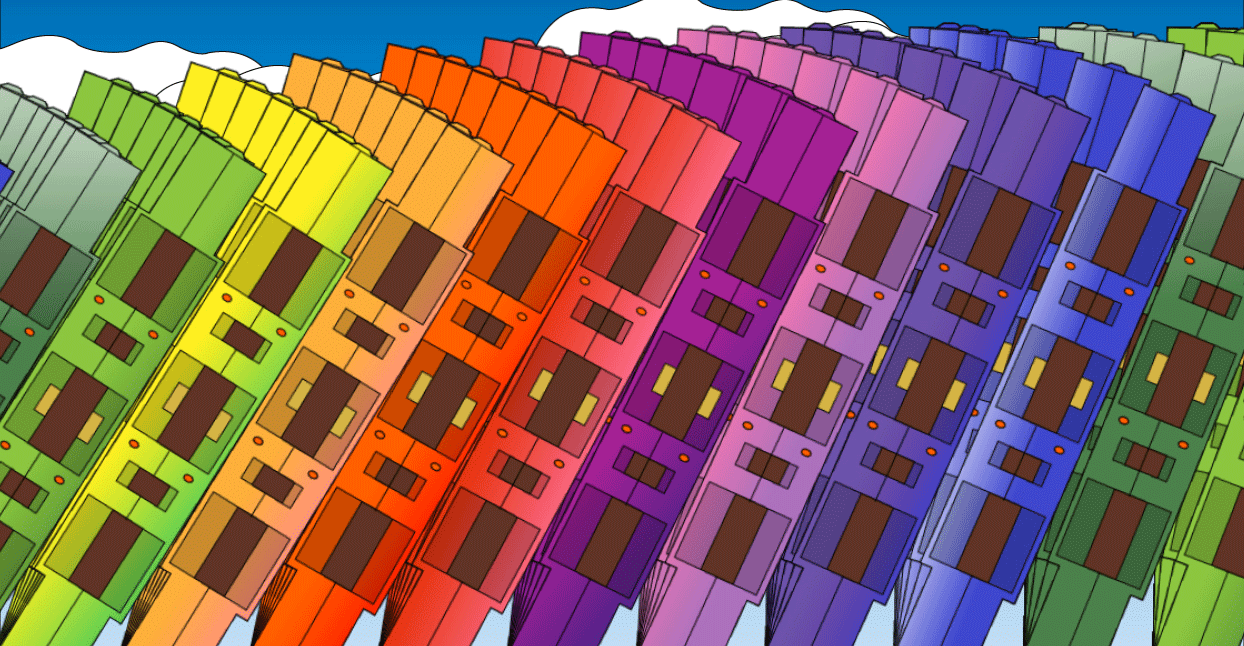 Welcome to Hi Bias, a monthly column highlighting recent cassette releases on Bandcamp, and exploring the ideas behind them with the artists who made them. Rather than making sweeping generalizations about the "cassette comeback," we prefer here simply to cover releases that may escape others' radar due to their limited, cassette-focused availability.
Merch for this release:
Cassette
The sound of Works for Upright Bass and Amplifier, the latest release from D.C.-based bassist Luke Stewart, is rich and complex. But it comes from a rather simple concept. "For upright bass players, the goal is usually to reduce feedback as much as possible to access the pure sound of the instrument," Stewart explains. "After many years of working with that approach, constantly having trouble with amplifiers and volume, I began to be inspired by the sound of electronically generated feedback, and the concept of the amplifier as an electronic instrument."
The result is an evolving piece that Stewart has performed live numerous times, inspired specifically by experimental electronic music. He likens his work with his bass and amp to the common noise technique of channeling sound through a mixer and tweaking the latter's controls to create waves of dissonance. In his case, his bass is the sound source and his amp serves as the mixer. "There is a great deal of manipulation and interaction with the amplifier by dialing in certain frequencies on the built-in EQ and by changing the position of the bass and my body in relation to the amplifier," he explains.
Though you can hear Stewart plucking and bowing throughout Works, often his sounds are abstract and impressionistic, as he explores a range of timbres and resonances through committed improvisation. "One of the greatest inspirations for this project is the feeling of being completely naive to what comes next," he says. "As often as possible, I try to reach a point in performance where I've played everything that I know but still have lots of time to fill. This is the point in which new thoughts and approaches to particular situations can occur, when you jump off the cliff and have to tuck and roll in order to survive."
This kind of approach means Works can be exhilarating for Stewart to perform—even exhausting. "This project demands presence both physically and mentally," he insists. Presence is a key idea for Stewart. He sees his live performance of Works—during which his collaborator Pat Cain provides visual art—as an argument for "the necessity of physical presence, being in the room, as the ultimate way to experience improvised music."
"Improvisation, by its very nature, is singly poised to offer the world something that has never been experienced," he adds. "To use a common description, it is like a heightened meditative state in which things happen that can't quite be explained, only felt and experienced. This thought process can then be explored in other parts of everyday life, which I choose to view as a continuous improvisation… I think we are all bound by the structure of our lives in society, yet improvise within it constantly."
Music came into Stewart's life during his childhood, in what he describes as "a series of false starts, then a massive restart and discovery around high school with everything." His mother was a classical violinist until she reached college, and often played an old piano in their house that the family inherited. "I have memories of her playing through and struggling with pieces, which looking back is a very profound feeling to me," he says. "In a way, she taught me early on how to practice." He played alto sax in his high school marching band and took some private lessons in college, but he cites his informal musical meetings with like-minded artists as his most important educational experience.
"Mostly, I feel like interacting with people is my biggest influence," says Stewart, who is a constant participant in D.C. experimental shows, often putting them on himself (disclaimer: I've been in a band that shared a stage with him). "I identify as an introvert, but I hold the connections I've made through my life as a musician very sacredly," he says. "A lot of people have graciously bestowed knowledge and experience, information and perspective. I feel a connection to a few individuals who have provided some key inspiration that has guided my path as a musician."
Ulaan Markhor
Helm [Soft Abuse]
Merch for this release:
Cassette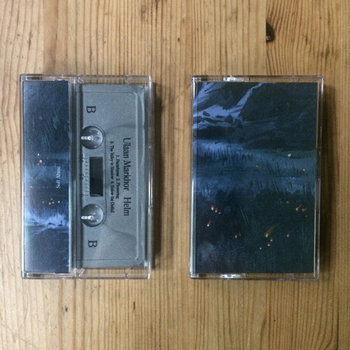 "I often set these things up as little experiments," says Steven R. Smith, discussing his musical working process. "How about a record with no guitar at all? How about a record of only solo guitar music? How about a record using only handmade instruments?" Sometimes these experiments come to define one of Smith's ongoing projects, and that's the case with Ulaan Markhor, the moniker under which he makes soaring, ecstatic guitar-rock instrumentals.
The question Smith tries to answer with an Ulaan Markhor recording is: what if I started with drums? He'll spend time improvising beats and recording them, then sift through the results and build songs around them. "I don't know how unusual that is for other musicians, but for me it's pretty ass-backwards compared to my normal methods," he says. "So sometimes this leads to things I wouldn't normally come up with."
What it led to on Helm, Smith's third full-length Ulaan Markhor release, is the project's best music to date. Because many songs build to crescendos, it's tempting to tag the tape as post-rock along the lines of Mogwai or Explosions in the Sky. But texturally, Ulaan Markhor has a hue all its own, forged by Smith's deft way with sonic layers and his penchant for loud, noisy riffs. The latter puts Helm at times in the territory of underground psych masters like International Harvester, and Marble Sheep & the Run Down Sun's Children.
One of Smith's own musical inspirations when creating Helm was more surprising: Scottish post-punk outfit Dog Faced Hermans. "One record I was thinking a lot about was Those Deep Buds," says Smith. "I'll definitely own up to really revisiting that record when I was doing Helm and letting some of that seep in, just the way the bass and drums and percussion carry everything and the trebly guitar on top."
Smith has been immersed in lots of different music since his early days. He describes his teenage self as "the kid in high school who was always in some sort of band, trying to figure shit out." He taught himself to play and to make homemade instruments, both of which informed his influential early-'00s Bay Area band Thuja. Part of what came to be known as the Jewelled Antler Collective, Thuja made a kind of experimental folk music that incorporated field recordings and even used sticks and rocks as instruments. You can hear that open-minded approach in everything Smith has done since, and he's built a body of work that's consistently both surprising and rewarding.
Keeping that surprise in his music is something to which Smith devotes concerted effort, striving to avoid patterns of the same sounds or ideas across his releases. That's why he makes music under a number of different names, including Ulaan Khol, Ulaan Passerine, Hala Strana, and simply Steven R. Smith. (The latter has a new album due later this year consisting of songs under three minutes, a rarity for an artist whose music, as he puts it, "tends to go for a distance.") Though there are naturally overlaps, each of his endeavors has a distinct sound, partially due to Smith consciously approaching them all differently. 
"Not only is it fun and maybe inspiring to have a new name to work under, but it also offers some freedom to move away from what came before and at the same time gives a new framework to work within," Smith says. "I guess I have a struggle going on within myself where I don't want to repeat myself but also have no idea of what I would do if given total freedom, so I'm at once running from my past but trying to box in my future. That's one for my therapist to figure out."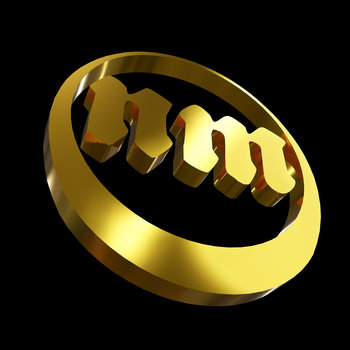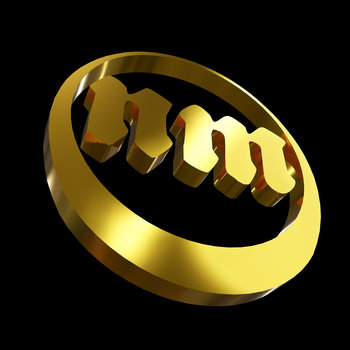 Merch for this release:
Cassette, Vinyl LP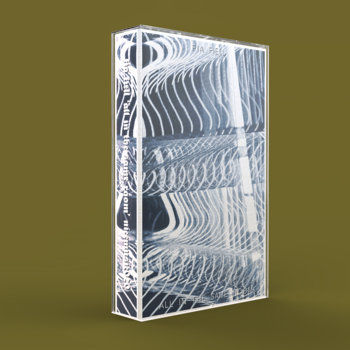 The music that Australia's Carolyn Schofield makes under the name Fia Fiell is simultaneously soothing and unsettling. There's lots of warmth in her patient use of starry synth sounds, but also a sense of distant loneliness. At times, the flickering lights and fading stars in her music evoke the feeling of being lost in space, drifting away from the familiar into some kind of subconscious black hole. Her best moments, such as transmission-like ripples in All In The Same Room's title track, fuse these contrasting moods into a moving third wave, taking you places you didn't even know existed until right when she gets you there. It may all sound hard to grasp and fleeting on paper, but when All In The Same Room is playing, the music that Schofield concocts makes its own gravity.
Shawn E. Hansen
Radio Badlands [Take it Easy Policy]
Merch for this release:
Cassette
The use of natural phenomena on Shawn E. Hansen's Radio Badlands is intense. One track features "the sound of the sun manipulating the Earth's magnetic shield just prior to sunrise," while another "captures the light modulation of the sun as white noise, the sound of a tree's shadow dancing on the forest floor, and the reflection of flies' wings above the microphone." Add the fact that Hansen made the tape during a trip to the Dakotas to bury his grandparents, and Radio Badlands becomes something pretty heavy. But the results are much wider in tone and mood than that would suggest. There is some lightness in the way Hansen infuses his music and field recordings—often made at the same time—with hopefulness in his calm aural observations of the natural world going about its business. Often field recording-based music can be either cold abstraction or narrowly concrete, but Radio Badlands manages to be both immediate and evocative, something to hike around and get lost in.
Chris Welcome
Substances [Self-Released]
Merch for this release:
Cassette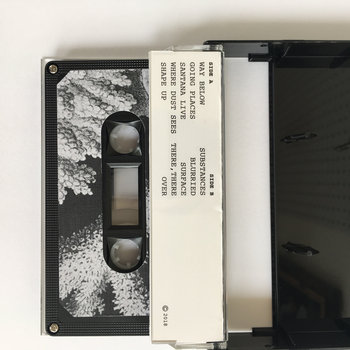 Brooklyn shapeshifter Chris Welcome has played synths in the ferocious duo W-2, led his own quartet, composed extensive chamber music, and manned guitar in brutal-prog legends Flying Luttenbachers. That résumé suggests an openness to all kinds of sounds, and that sensibility is clear on Substances, a skin-scraping set of songs filled with distortion, destruction, and cacophony. Welcome uses guitar, drums, synth, and his own voice to construct repetitive chants that seem bent on tearing themselves into chaos. Some of Welcome's wrecked howling over his percussive clatter recalls the dilated genius of Royal Trux's Twin Infinitives, but his particular take on internalized clamor burns trails of its own.
Anne Malin
AM [Self-Released]
Merch for this release:
Cassette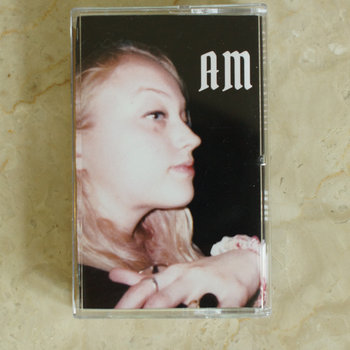 For the past couple of years, Anne Malin and Will Johnson have worked under the moniker Fawn. But recently the pair decided to return to their original mode—releasing music under Malin's name—and have commemorated that with a reissue of their excellent 2012 recording AM. Through nine intimate songs, Malin's voice and guitar and Johnson's electronic accents build a miniature world of small but resonant moments. Her folky melodies crackle and hiss with a campfire aura, but they're also deceptively rich; the more you listen, the more you hear layers of sounds that weren't apparent at first. Especially gripping are moments when she sings along with herself, adding another faded dimension to songs that play like old photographs slowly peeled from a scrapbook.