BEST EXPERIMENTAL
Hi Bias: Notable Cassette Releases on Bandcamp, February 2017
By Marc Masters · February 28, 2017
Welcome to Hi Bias, a monthly column highlighting recent cassette releases on Bandcamp, and exploring the ideas behind them with the artists who made them. Rather than making sweeping generalizations about the "cassette comeback," we prefer here simply to cover releases that may escape others' radar due to their limited, cassette-focused availability.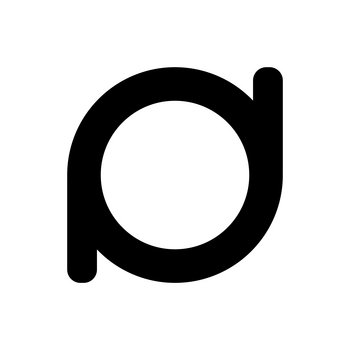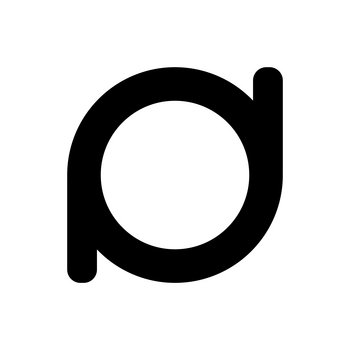 The music of the anonymous British sound artist known as Me, Claudius revels in the happy accidents that come from field recording. "I am definitely drawn to the musical, rhythmic sounds in the environment," she says via email from her home in the southern England county of Hampshire. "I had my back to the radiator last night watching TV and liked how my shirt sounded as it slid down. So I recorded it and now I have this tight, compressed rhythm all ready to go."
This chance approach informs Reasons for Balloons, the new Me, Claudius tape on Los Angeles label Dinzu Artefacts. The music consists of odd, repetitive loops accompanied by rap-like spoken word in a male voice. The tape's two side-long tracks sound like they could've been made with sequencers, synths, and pedals. But Me, Claudius' process was much more unique than that.
"I was listening to scratched CDs in the car, and began to recognize where the halts and skips were and how each CD was making its own runs and clicks and pleasing pauses," she explains. "So I recorded them as I drove, as I wanted to include driving and traffic noises, and also the sounds of the wind and rain."
Adding other found sounds plus some effects, Me, Claudius then asked her friend and collaborator John Patrick Higgins to record himself reading lyrics she had written. "I guess what I was after was an urgency and conviction in the delivery, giving the almost crass words solemnity and gravitas," she explains. "I got this, but with added ham and chutzpah."
The result on Reasons For Balloons is a bubbling mix of noise and words that's sometimes harsh, sometimes hypnotic, sometimes dizzying. The jarring juxtapositions are something Me, Claudius taught herself to trust. "I don't think I will ever be a slick, sophisticated artist, so I guess I work with that," she says. "There's a lot of abrupt decision-making and if it is uncomfortable, I try to hold my nerve and put it out there anyway." For something so jarring, Reasons For Balloons is also highly entertaining, even absurdly funny. That comedic effect is intentional. "[My] lyrics are pretty abstract and often cut up," says Me, Claudius. "Recurring themes crop up, deadly serious in origin, but once [they're] brutally cut and chopped with certain single favorite words [I've] placed and repeated, they take on a certain silliness. People say 'May I laugh?' The answer is—of course you may."
Me, Claudius grew up in Hampshire, moving to London for a long stint before returning to her home town. Music was part of her family life, but she claims she was "pretty rubbish at learning instruments" (though she still plays piano). She assumed being a musician required formal training and expensive equipment, but then she discovered how cheap and easy field recording could be. "The day I learned to make a contact mic for pennies was the day Me, Claudius was born," she says. "Everything I use to make sounds is either made, or found, or disposable, or borrowed, or swapped, or repurposed from the house then reinstated after use."
This resourceful pragmatism helps Me, Claudius focus on ideas rather than technique, freeing her to find wholly novel concepts. One current project, which she's calling "Benson and Hedges," involves recording any instances of George Benson records she hears playing ("on the car radio, in the shopping center, the charity shop," she says) and mixing them with the sounds of hedges being trimmed. "I fantasize about a live set, with either a straight up George Benson DJ set or playing the field recordings, with mic'd live hedge trimmers," she says. "I've even looked into topiary lessons for the performance."

Merch for this release:
Cassette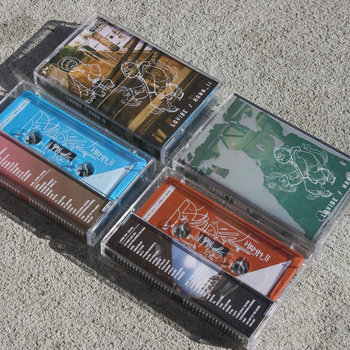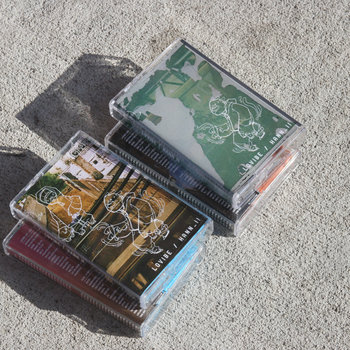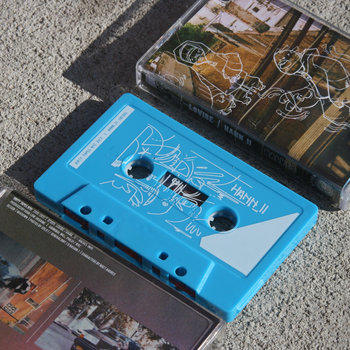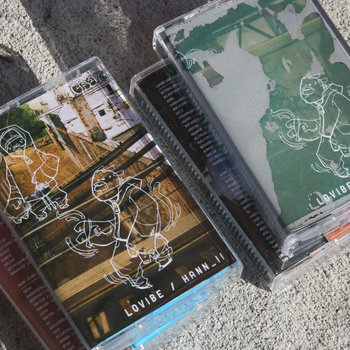 The mix of hip-hop beats and vocal samples concocted by the anonymous Ukrainian producer LoVibe can quickly lock a listener into a mental trance. But what's on his own mind when he makes his music? "I think about love," says the 21 year-old, emailing from his home in the port city of Odessa. "And trying to find a loop that I can listen for hours, or even days."
None of the 18 tracks on LoVibe's latest release, a split cassette with Hann_11 released by New York label Dirty Tapes, lasts much past the two-minute mark. But it's easy to zone out to each cut on repeat. LoVibe's beats burrow instantly into your brain, and the voices he surrounds them with—which he mostly rips from YouTube clips—add an otherworldly aura. His small, subtle tweaks keep things unpredictable: he'll pause a beat slightly, or warp it for a half step, causing enough disorientation to make you rewind and hit play again.
Does this musical disorientation reflect LoVibe's life in a country where being a hip-hop producer is rare? He does admit to feeling isolated. "I don't know people from Ukraine who make music like me," he says. "People don't support you and they don't understand you if you make a different type of music. I don't follow Ukrainian politics or culture—I don't like it; I almost hate it."
Yet LoVibe's songs don't wallow in sadness or anger, nor do they have the usual iciness associated with music born of isolation—which helps explain why he's garnered a following outside of Ukraine. His music is filled with a dreamy positivity, especially via the soaring, reverberating voices that he samples and manipulates. When it comes to affecting listeners, his goals are equally lofty. "I want people to understand that every soul is special," he insists. "And everyone can be special in 10,000 different ways."
LoVibe's own musical story started a few years ago. There were no musicians in his family, but he gravitated to hip-hop and R&B on his own. One day, when he was, as he puts it "bored as fuck," he tried his hand at making a beat; not long after, he realized he had to be a musician. Now he spends every day doing little other than making beats and watching cartoons.
He also creates the artwork for all his music, in a collage style that usually features African-American female figures. "I take a lot of inspiration from Egyptian culture, Japanese culture, anime, and African contemporary art," he explains. "I love to feature women in the artwork, maybe just because it looks really natural with all I do… or maybe because a woman is the most beautiful thing in the world."
LoVibe hopes to make it to America one day to witness some of his beloved hip-hop in the flesh. "I think in [the] U.S., people [are] more open-minded and open-eared," he asserts. But until then, he'll keep making his own music, and keep discovering more of what he loves. "Hip-hop culture inspires me so much," he says. "I feel myself in it, and this music keeps changing my life day by day."
You could call Dre Genevieve's music "folk," but that would barely cover it. The six songs on her first solo tape (after spending years in bands Queen Crescent and Purple Rhinestone Eagle) all nod to the genre, but you can also hear prog, country, even gospel. Mostly what you'll notice when you listen to Strangely Free is Genevieve's voice, both literally and figuratively. Her singing and guitar playing make immediate marks on every song, and she's adept at incorporating collaborators into her musical worldview. In just 16 minutes, she traverses lots moods and tempos; imagine what she could do with a full-length album's worth of time. (Note: All digital sales of Strangely Free will be donated to the victims and survivors of the Oakland Ghost Ship fire and to housing rights organizations.)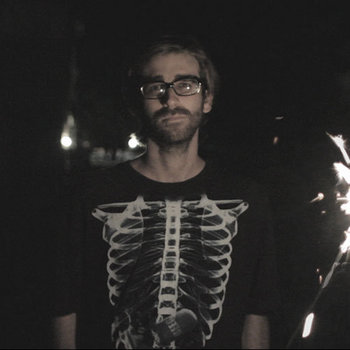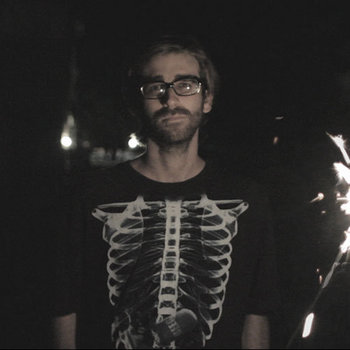 Merch for this release:
Cassette, Compact Disc (CD)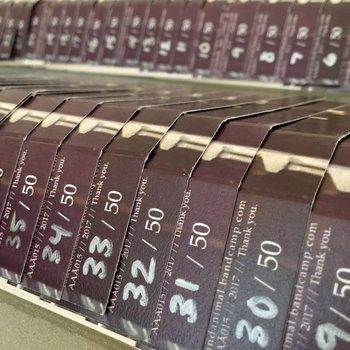 After the election, guitarist Travis Trevisan of Tennessee shoegaze group Tape Deck Mountain needed some respite from the stress of political news. So he recorded a half hour's worth of meditative music, mixing guitar, voice, and effects, and called it Slug. There is a lot to get lost in during these six tracks, which are ambient but always moving, like waves of heat emanating from baked pavement. You can hear Trevisan's plucks and strums from time to time; in one particularly moving tune, "Phoneicia," he sings with a stoic grace akin to Codeine and Low. But most of Slug is abstract and enveloping, less about individual events than one unending sound. Hopefully Trevisan will find reasons to continue that sound across further releases, whether or not world events warrant it. (Note: All digital sales of Slug will be donated to the Southern Poverty Law Center.)
—Marc Masters