BEST EXPERIMENTAL
Hi Bias: Notable Cassette Releases on Bandcamp, November 2018
By Marc Masters · November 27, 2018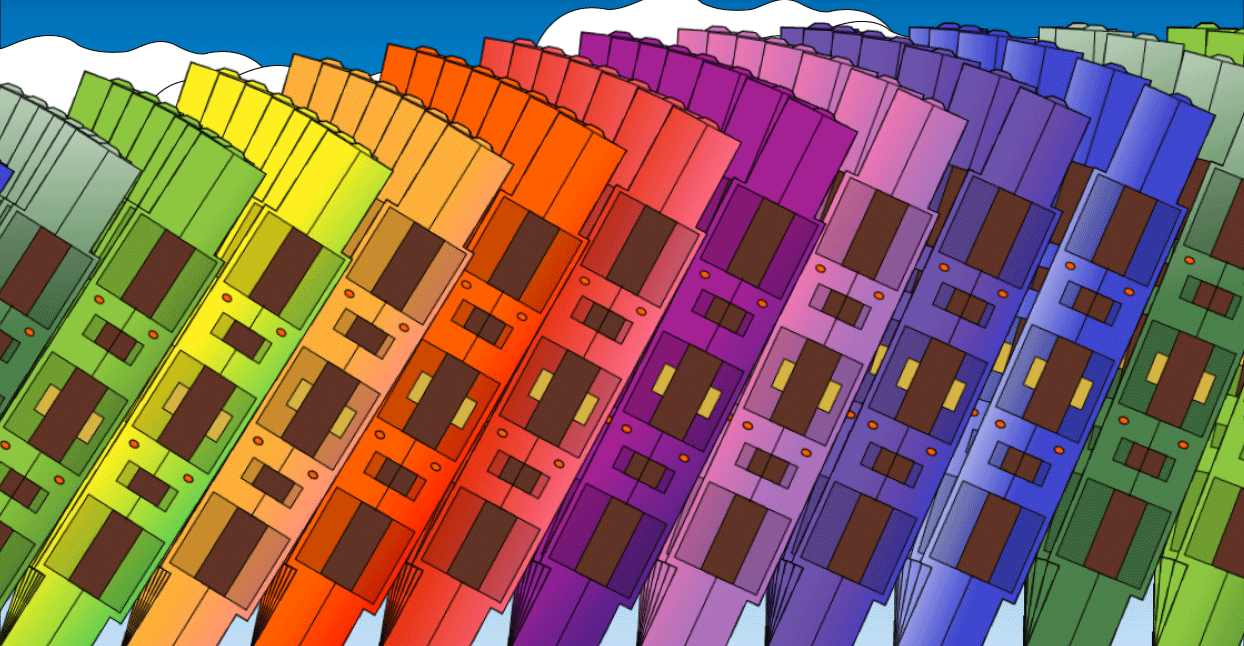 Welcome to Hi Bias, a monthly column highlighting recent cassette releases on Bandcamp, and exploring the ideas behind them with the artists who made them. Rather than making sweeping generalizations about the "cassette comeback," we prefer here simply to cover releases that may escape others' radar due to their limited, cassette-focused availability.
Merch for this release:
Cassette,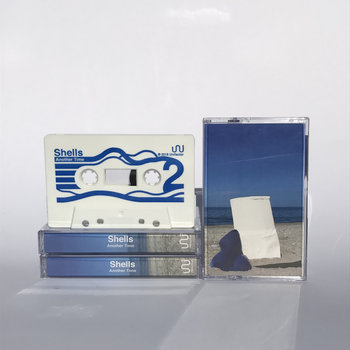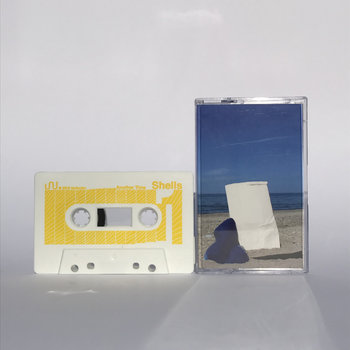 "I really like tapes as a different format than albums," says Shelley Salant, the Michigan-based musician who records and performs as Shells. "A tape can be one long piece, or it can be really raw, or a 'work in progress,' and it's OK for it to not feel like a polished finished project. It's a tape! It can be anything you want."
Salant took advantage of that on her new tape, Another Time, a fascinating contrast to her more song-based solo albums. A frequent improvisor, she often records herself playing, going back later to cull ideas for songs. This time, rather than rework those ideas, she lifted sounds directly off past tapes—the majority of which were recorded last spring—to craft two intoxicating, side-long guitar instrumentals.
Side one's title track begins with a two-minute-long piece that she recorded following a six-week stint as Chain and the Gang's touring bassist. "It was my first tour in Europe, and my first time going to many places," she explains, "so I was definitely in the mindset of returning home after a long trip, to both my physical home and to playing guitar." From there, she fleshed out the song's mainframe with miscellania from her bedroom and practice-space jams, as well as portions of an existing song she plays with Detroit band Bonny Doon.
For side two's 12-minute piece, "Last Year," Salant found herself fascinated with one specific idea she found on a practice tape. So she jammed around it, continually reworking it. "I've also always liked the idea that songs are an art form that is always changing," she says. "Once a painting is done it's done, but a song can be different every time you play it."
Taken together, the two pieces on Another Time feel exploratory, pensive, and at times even pastoral. There's an immediacy to Salant's playing, but also a thoughtfulness in the way she circles around motifs, like a jazz improviser. Her mindset for this tape was formed by the sights and sounds of her trip to Europe, as well as the season in which she made it. "[Spring] always feels like a rebirth but also a return," she says. Still, she admits, "I have a hard time articulating this stuff in words. It's easier for me to express through playing guitar. I've said in the past that the Shells project is partially my attempt to transmit emotion directly through the guitar."
The Shells project began about seven years ago, but Salant has been playing music for a lot longer than that. "I think I was always interested in music, making up songs when I was a kid," she recalls. "We sang a lot in my family growing up." She picked up guitar at age 12, eventually playing in her high school jazz band and attending what she calls a "hippie summer camp in Northern Michigan called Crystalair, which was my first experience of the communal sharing of music, and that was a big influence."
By age 18, Salant was playing in bands, but mostly on instruments other than guitar. In 2011, she released a tape of "kinda psychedelic solo guitar jams." That led to her being asked to play the annual Detroit event Noise Camp, which listed her as Shells, a name that stuck. "It really helped me focus on just playing guitar," she recalls. "I think I had thought if I were to start playing solo shows, I would have to have some other elements. It was freeing to realize that I could just play guitar, on my own terms, and it doesn't have to 'go anywhere' necessarily."
That freedom persists in Shells, where Salant strives to vary and renew her work. "Sometimes I will play a set that's all improvised and sometimes it will all be songs," she says. "I think the challenge now is to feel like I'm not just repeating myself or staying in the same general territory. Sometimes I'll feel burnt out and like I am playing the same sort of things continuously, but sooner or later I can usually move beyond it and go in a new direction."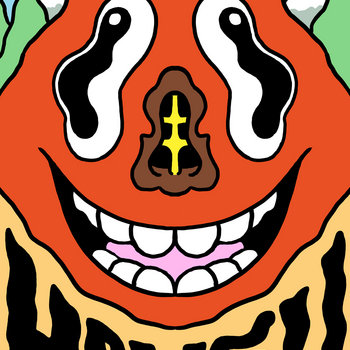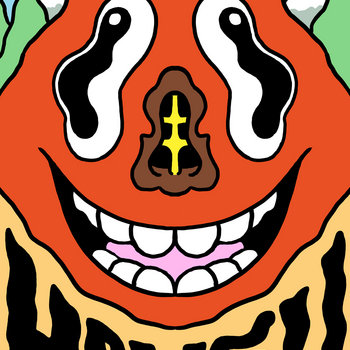 Merch for this release:
Cassette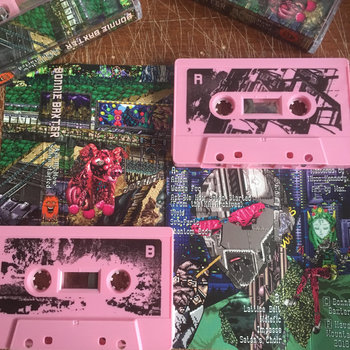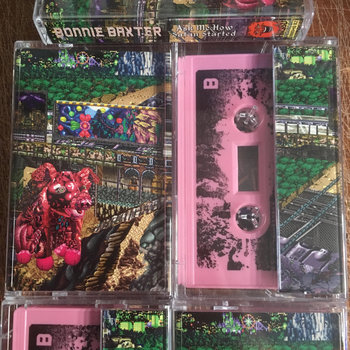 "I was thinking a lot about yin and yang," says Bonnie Baxter, discussing the recording of her first solo tape, Ask Me How Satan Started. "How seemingly opposite forces interconnect, or  how shadow cannot exist without light." There certainly are many dualities coursing through the tape, which features driving rhythms that suggest discipline and concentration, but also dense textures that evoke chaos. "I did think about the emotion and the mixture of sounds that I wanted to noticeably contrast each other," Baxter continues. "Like the airy angelic sounds mixed with harsh dry rumbling tones—that was the core palette I wanted to play with."
"Play with" is a crucial part of Baxter's summation. Though Ask Me How Satan Started deals with some serious themes, it's a cathartic, energizing listen, almost danceable in a psychedelic way. "I ultimately wanted to make a really fun live recording, and it wasn't so much about having these strict ideas," Baxter insists. To do so, she sketched out a plan beforehand, then created almost the entire tape in one live take using her Korg Electribe samplers and her voice recorded through an iPad. "I know my machines enough now that I can create a mood as I go," she explains.
That knowledge has been built in part by her work in Kill Alters, her trio with partner Nicos Kennedy and drummer Hisham Bharoocha. Ask Me How Satan Started shares some sonic vibes with that group's work, but is also very clearly the product of a single, focused mind. Take the album's closer, "Satan's Angels." Its mix of evangelical samples, expressive vocals, and echoing beats reflects Baxter's unique approach to song-making. "It's the climax where a bunch of cooing sex elves and a couple gremlins sing a song calling to Satan," she explains. "Not praising or worshipping Satan, but more like a chant where they create an opening for one to see duality."
Satan also factors into the tape's title track. It's a 17-second selection from the Kill Alters archive, a continually-updated Bandcamp project using tapes Baxter's mother made in the 1970s. As Baxter explains, "She documented her life moving to the states, then living with me in a shelter, dealing with mental illness—Tourette's Syndrome and OCD—recording fights she had, singing, screaming in the shower, skits, phone sex…" In this particular selection, a six-year-old Baxter talks about God and Satan. "I interrupt my mom to start telling her I know how Satan started," says Baxter. "Then my mom says in a quiet voice, 'Satan is getting even.'" Baxter used to upload clips unaltered to Soundcloud, but eventually took a break from revisiting them. "There's a lot of funny stuff on these tapes, but some of it is quite sad, too," she says. "I'm really getting into listening to the tapes again and writing music for them too has been really fun."
Baxter's earliest forays into music were inspired by her mother, whose love of singing led Baxter to sing herself. "I have recordings of her playing in a punk band when she was pregnant with me," Baxter says. "Music was always around the house when I was growing up, and she was really into karaoke. I learned how to dub tapes on her karaoke machine and layer my vocals using a double cassette player, so I sang over a lot of R&B instrumentals and wrote my own songs."
As a teenager, Baxter taught herself to play guitar, then gravitated toward the Korg Electribe after seeing a band use it on stage. "Lately I've been kicking my butt more to learn more in Ableton, so it's becoming more of a hybrid of both," she says. "I love the sounds and how i can manipulate my vocals on the sampling apps—there are a lot of capabilities." Many of those possibilities are clear on Ask Me How Satan Started, suggesting that Baxter has a lot more in store, both solo and with the ever-evolving Kill Alters.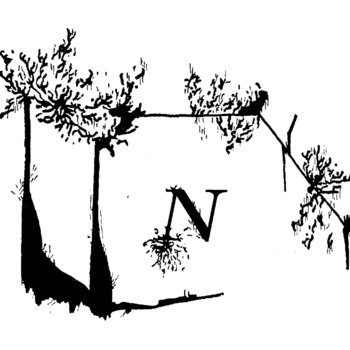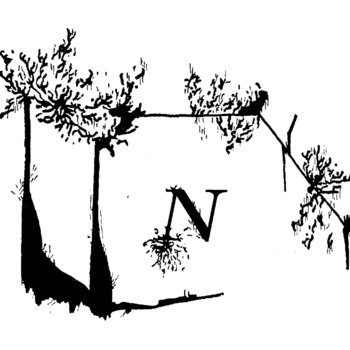 South Korean-born, New York-based musician Okkyung Lee is best known for her wide-ranging cello work, both solo and in collaborations that involve everything from chamber music to jazz improvisation to all-out noise. Her catalog has always been full of surprises, but Speckled Stones and Dissonant Green Dots may be her most unexpected release to date. It consists of two side-long pieces that apparently contain no cello at all; instead, they've been generated by computer software and analog synths. Both are rhythmic and contemplative, with "Speckled Stones" creating a kind of desolate, alien sonic landscape, while "Dissonant Green Dots" deals in trebly tones that conjure outer space journeys. Both demonstrate how Lee's musical vision and imagination remain fascinatingly unlimited.
It seems that Casio Adcock is an alias for music journalist Lee Adcock, but the long biography on this tape's Bandcamp page suggests Casio—who "for the longest time didn't even know she existed"—is an entity of her own. Whatever the case, the music on Nope, Nothing Clever certainly presents a compelling persona. The songs are warmly lo-fi, banged out on keyboards and accompanied by colorful sing-speak that sounds both urgent and enigmatic. The tape evokes homemade music of the '90s underground, but Casio Adcock's version also feels immediate, expressing ideas and emotions that clearly have to get out right now.
Merch for this release:
Cassette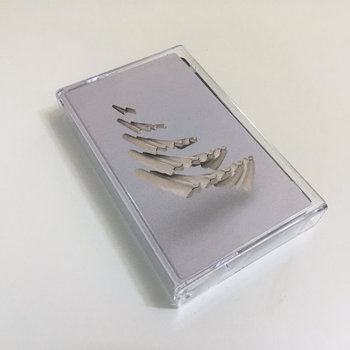 Camilla Padgitt-Coles made one of 2017's best tapes under her Ivy Meadows moniker, and her thoughtful approach carries over to Energy ☆, her duo with Bryce Hackford. Each track—all of which are titled with increasing tildes—employs a simple, sturdy beat, upon which Padgett-Coles and Hackford layer sonic accents. That could be a formula for overload, but the pair are pretty minimalist, so even as the sounds build up, everything stays transparent. It's almost as if you can see through the skin of these songs to see the blood pumping through their veins. Each piece becomes a kind of meditative mantra, something to hold onto as you let everything else go.