BEST EXPERIMENTAL
Hi Bias: Notable Cassette Releases on Bandcamp, April 2017
By Marc Masters · May 01, 2017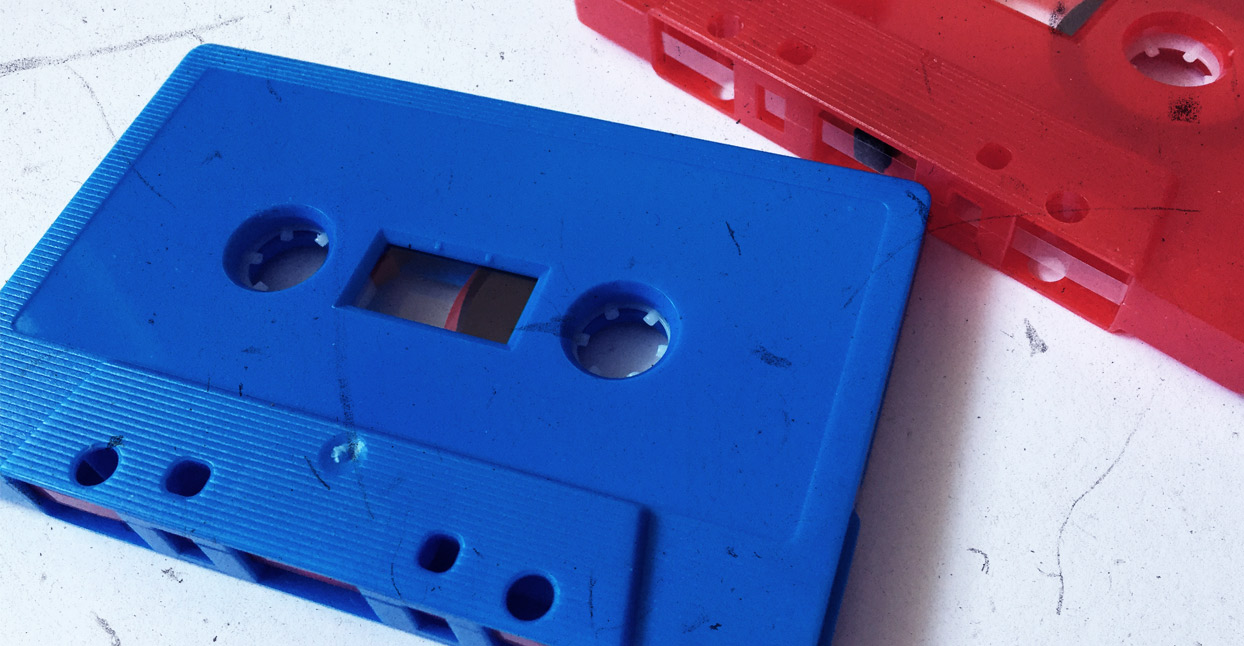 Welcome to Hi Bias, a monthly column highlighting recent cassette releases on Bandcamp, and exploring the ideas behind them with the artists who made them. Rather than making sweeping generalizations about the "cassette comeback," we prefer here simply to cover releases that may escape others' radars due to limited, cassette-focused availability.
Kraus, Faster Than The Speed of Time [Moniker]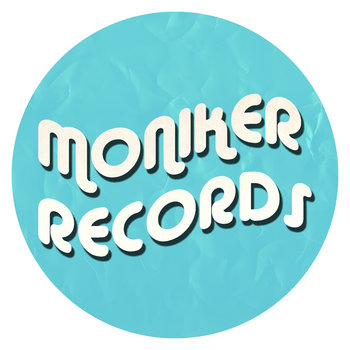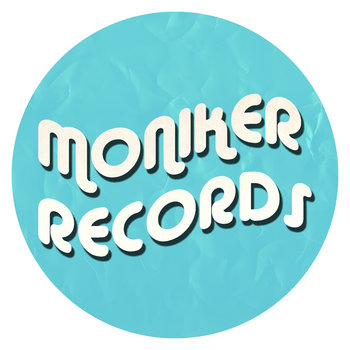 Merch for this release:
Cassette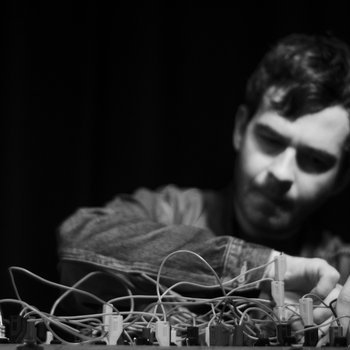 Hearing New Zealand-based one-man band Kraus describe the ideas behind his songs is almost as fun as listening to them. "With each piece I want to create a nice cozy picture of a specific place," he explains. "Like, say, a jungle, but with a grid of laser beams going over it, or looking in the end of a big metal pipe, but there is a series of oats in it, sort of suspended in the middle of the pipe along its whole length. Or monkeys in Paris."
You might not glean those concepts from Kraus' hyperactive tunes, but you certainly can tell they were made with purpose. Take Faster Than The Speed of Time, originally released on vinyl by French labels Dilettante Courtoisie and Bimbo Tower Records in 2010 and now reissued on tape by Chicago's Moniker Records. Its 13 bubbling tunes—made with guitar, bass, drums, and a Serge modular synth that Kraus had built—often sound like lost sci-fi soundtracks or unearthed Raymond Scott experiments, but also veer into fractured melodies, twisted jingles, and psychotic noise.
In the mind of Kraus, everything on Faster Than The Speed of Time tells one tale. "I had the specific goal to represent the story of an androgynous couple in love with this flower," he recalls. "It's not a real kind of flower that exists in the world, it's more like a space-flower. It always has exactly the same number of petals in kind of a ring where one is bigger than the next one, but then the next one is smaller, but it's still symmetrical. It's very beautiful and you can make it into a delicious pudding. So they love this flower and each other, and the album is all about how they are happy and everything is good."
The path that led Kraus to such conceptual music began simply. He picked up guitar as a teenager in the mid-'90s, learning the same Nirvana riffs as his friends. "I didn't have any formal training," he says. "I stopped going to my Physics lectures and threw myself into the instrument, practiced for hours and hours every day for a year, and then I played well." His family weren't musicians, but his mother played him lots of Elvis, Verdi, and Tchaikovsky. "Yeah, Nirvana and Tchaikovsky, that's what got me into music," he quips.
Since making his own music in the early 2000s, Kraus has been rather prolific. Early on, he set a goal to make one album a year and has come pretty close since. "To me, one album a year doesn't seem prolific," he counters. "Doing 10 albums a year, or like 50, would be prolific. It's a drag having to devote so much time and attention to just staying alive and functioning. I would work 'round the clock on music if I could."
Kraus's newest album, Grip the Moon, comes out in June on Soft Abuse (it will also be available on tape). "The moon in the title is the actual moon, it's not a metaphor," he insists. "The album is about being poor and trying to be a beautiful, loving, and cute personality in spite of that." You could perhaps call Grip the Moon more song-oriented than Faster Than The Speed of Time, but generalizing any of Kraus' work seems futile. Each album offers surprises that could only come from his off-kilter musical vision.
That vision was once summed by Kraus as an interest in "a brutal collision of the ancient and the futuristic." "That clash is what sounds fascinating and mysterious and hilarious to me," he adds. "Like, a monkey hitting a tom-tom and a freaky synth noise going BLEEEEEEEEEEEEEE, combined with bits of a renaissance lute ballad—do I even have to explain why that is amazing? Apparently I do, because that's not what most music sounds like," he continues. "I literally do not understand why people make boring music. Maybe they don't know they are going to die."
Atariame, Fear is the World [Constellation Tatsu]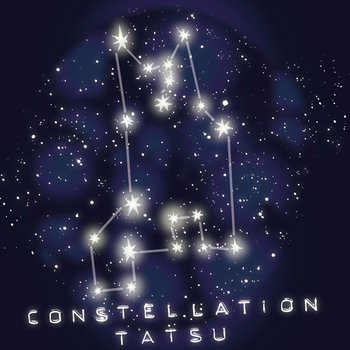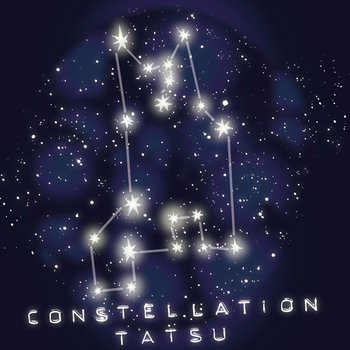 Merch for this release:
, Cassette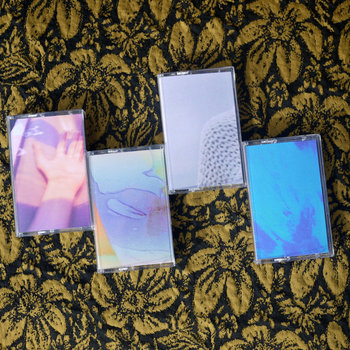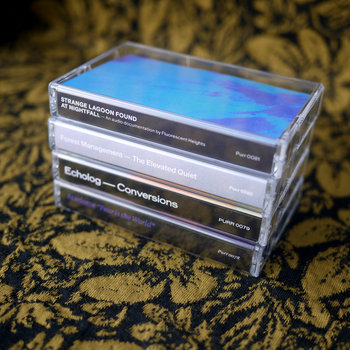 "There is a story about one of the moods I love in music," says Russian singer, songwriter, and musician Atariame. "It's that feeling when you are desperately running fast in the street, or when you are trembling and shaking from emotional overflow. I often make songs that make me feel this way. It is emotionally tiresome, but it feels like a whole new life."
When encountering Atariame's music, desperation and trembling might not be the first things that come to mind. The songs on her new tape, Fear is the World, are dreamy and meditative, replete with floating synths, fluid guitar, and her airy, reverberant voice. But give each track time to sink in, and tense undercurrents emerge. There's even something eerie about the way she unspools her pieces as if she's unleashing ghosts—it's enough that the tape easily earns its name.
For Atariame, the title Fear of the World has personal resonance too. It refers in part to her tendency to stay indoors during the severe winters of her Russian home city. "St. Petersburg's environment is aggressive," she explains. "It's cold, no sun. Lots of people smoke cigarettes just next to you, and there are parked cars everywhere." Though she's friendly with some close-by musicians and occasionally does mixes for local radio, she's most comfortable working in isolation.
Fear of the World is also about confronting internal fears, which can be as frightening as anything outside. "I write about my personal issues, and I am quite easily scared," Atariame explains. "Thanks to feminist community websites and my talks with friends, I got rid of some of my doubts, and now I know that there's no shame in feeling like I missed out on my youth, feeling not pretty enough all the time, or worrying about not being liked by everyone. These things used to be very important for me. So I collected it all and made an album out of it."
The result is songs that, while not exactly cinematic, do conjure a phantom visual component. "When I record, I have certain pictures in my head for every mix," Atariame admits. "I think of colors and objects that the tracks' details might resemble. Like, there has to be a transparent voice, a feather and glass, violet and shaggy synth, and guitar like a spider's web." Her singing usually comes last in that mix; she'll often record five or six vocal takes and then layer them into the music. "I put [my voice] in different surroundings, like taking a photo of a teddy bear in every new country you visit," she says. "I'd like to put it into industrial or hip-hop or techno music, as well."
Atariame got into music by studying violin in school, though she admits she wasn't sure why—and neither were her parents nor tutors. "I usually skipped the lessons and stayed at home and played guitar," she says. "At that time, music lessons and punk rock seemed not to be connected in any way." She's now even more devoted to writing and playing, but she still maintains a day job, and seems to thrive off that dichotomy. "Once I said to myself that if I had a second life, I'd like to be a musician, that's how I understood it," she asserts. Judging by the levels of beauty and intrigue on Fear of The World, Atariame made the right decision.
Jason Millard, Tall Reeds [Lighten Up Sounds]
Merch for this release:
Cassette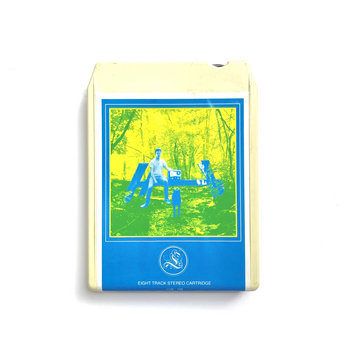 Jason Millard's music deals in humor and seriousness, absurdity and profundity. The Minnesota-based outsider shifts seamlessly from delicately-plucked acoustic guitar to blurry cut-and-paste noise, in the process building atmospheres that are both playful and spooky. The songs on Tall Reeds sound transmitted from a low-power radio station inside Millard's brain, arriving in glitchy splurts and living up to titles like "Gently Fixated" and "Nose Dripping With Snot." The heart of Millard's dilapidated music is his deadpan voice, which manages to sound world-weary and hopeful at the same time. Even his flattened take on the Velvet Underground's "What Goes On" comes off as a triumphant stoner anthem. "I'm gonna flyyyyyyy from side to side," moans Millard, borrowing Lou Reed's words to describe his own unhinged music.
Strategy, The Infinity File [Geographic North]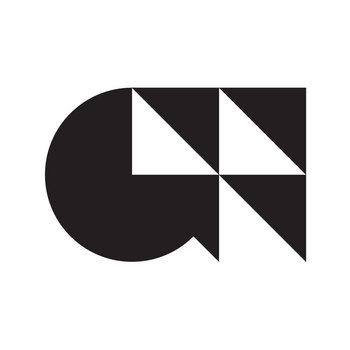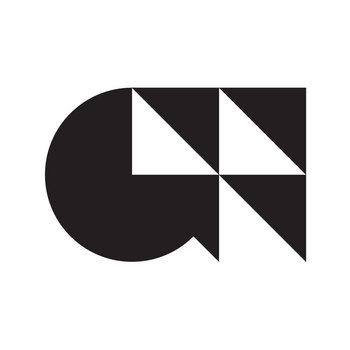 Merch for this release:
Cassette
As Strategy, Portland-based producer Paul Dickow has built a truly exploratory discography. Some of his earliest releases are full-on dance-pop, though always dotted with idiosyncratic touches. Since then, he's continually prodded and stretched his sound to include tape loops, ambience, and sheer abstraction. The Infinity File sits somewhere in the middle of his aesthetic range; you might not dance to its six dense, textured songs, but each one is infused with strong rhythm and shapely structure. Along the way, Dickow's loops—made primarily on a four-track tape deck—construct a three-dimensional environment, as if each repetition is another brick in a rising wall. That physical texture makes The Infinity File one of the most tangible Strategy releases to date, filled with music you can almost reach out and grab.
Ichtyor Tides, En Brunsia [Already Dead Tapes]
Merch for this release:
Cassette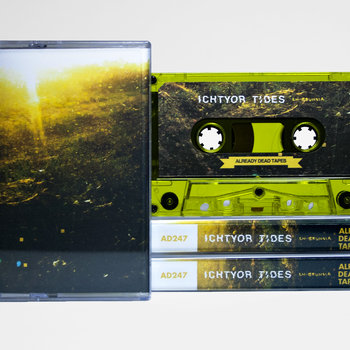 It's not easy to describe the music of Ichtyor Tides, but the social media bio penned by the man behind the project, Nikola Akileus, does a pretty good job: "An organic body afloat in a sea of corrupt data and digital detritus." On his new tape, En Brunsia, many small sounds—glitches, plops, clicks—sift through larger drones in ways that feel both intimately detailed and widely panoramic. In places, Akileus forges a unique hybrid of nature and technology, like field recordings translated into ones and zeros—as if cricket chirps became electric signals, or firing neurons morphed into silicon chips. That makes En Brunsia fascinating as an aural exercise alone, but the tape creates distinct moods too, ones that are as tough to pin down as Akileus' elusive sound.
—Marc Masters