BEST ELECTRONIC
The Best Electronic Music on Bandcamp, June 2023
By Joe Muggs · July 10, 2023
Things are quite psychedelic this month! From Psychedelic Science, which features the voice of the original Merry Prankster himself Ken Babbs, to a pair of Berlin pranksters making "Blotter Trax," to a Bristolian ritual, to an 11-minute vintage drum & bass dream, it's all about music that will take you to places beyond the everyday humdrum. Of course, dance music at its best is about transportation and transformation. But we promise that in this month's bunch, you'll find some pretty extreme versions of that idea.
South African electronic music never stops evolving, and the newly emergent umbhoqo sound is as exciting as ever. It certainly has aspects of gqom and the heavier end of amapiano, but with drum patterns that echo trap and a hefty dose of grime. Add a cascade of rapped and chanted vocals across nine tracks, plus two bonus instrumentals, and you've got a decent helping of invigorating soundsystem music to help blow the cobwebs away.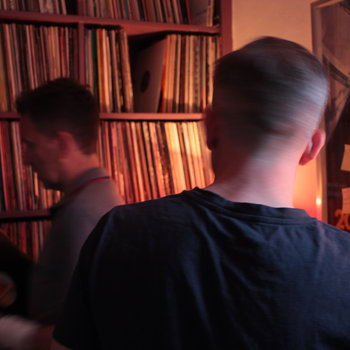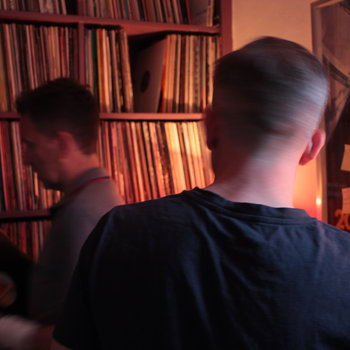 Merch for this release:
Compact Disc (CD)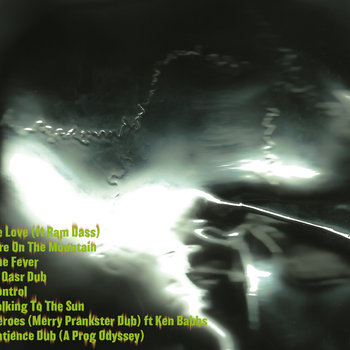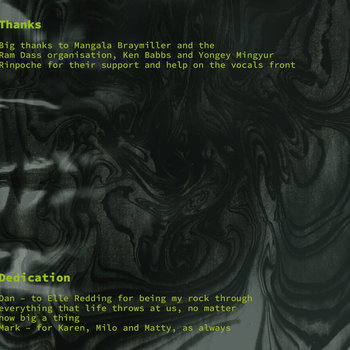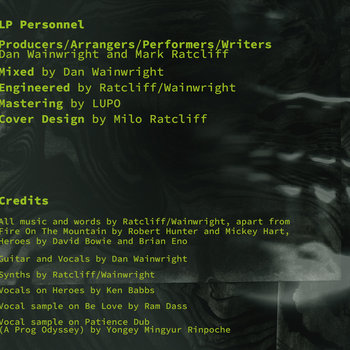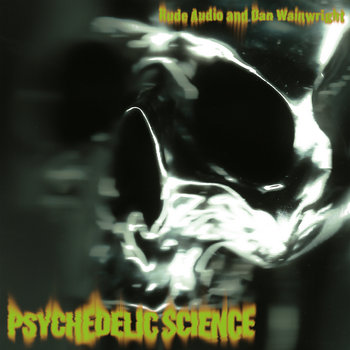 Come for the epic cover of Bowie's "Heroes" featuring a spoken vocal by notorious Merry Prankster Ken Babbs, stay for that same highly charged atmosphere across an LP's worth of heavyweight, narcotic space-dub. Rooted in the rave back rooms and illegal parties of early '90s UK, and clearly inspired by early works of The Orb and the late Andrew Weatherall, these tracks are psychoactive in their own right—all of the swoops and swooshes, not to mention the monumental basslines, seem to shimmer in the air around you. You may find you have a contact high before the first track is done.
Merch for this release:
Vinyl
The return of Black London psych-dub-indie explorers A.R. Kane is always exciting. Now a solo project by Rudy Tambala, A.R.K. add an '80s digital reggae pulse to London four-piece indie band Whitelands on two versions of "Setting Sun" here—a treat for more exploratory Balearic-type DJs. There's also a surprisingly effective fusing of drum & bass and jungle rhythms with shoegaze guitar on howdogirlssleep's remake of "How it Feels."
Merch for this release:
Vinyl LP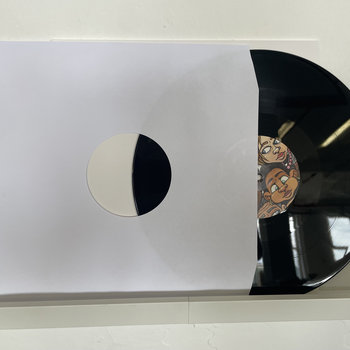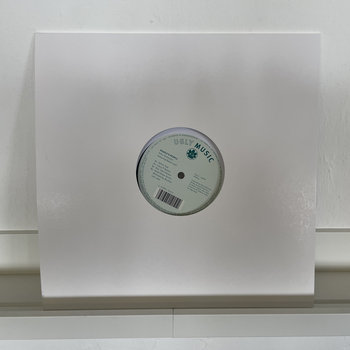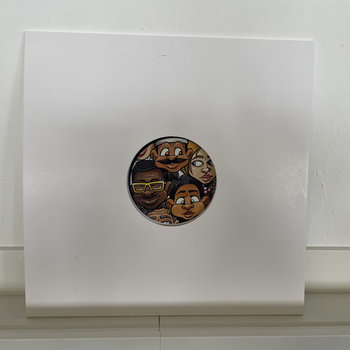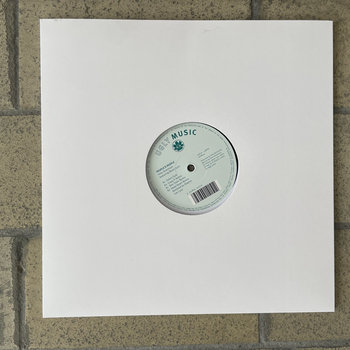 To celebrate the UK label Ugly Music bringing its entire catalogue to Bandcamp—and there's an absolute wealth of music up there—co-founder Felix Dickinson has commissioned some remixes of the tune he made over 20 years ago with DJ Shakra and the late California singer Blane Lyon. As with all things Ugly, it's all packed with the welcoming, inclusive spirit of true-school house music, in a variety of flavors. The highlight is probably Ron Trent in high-tech disco mode, but you'll find that Felix Dickinson's ultra-funk dub, Crazy P's sun-bleached acid, and Brother Lee Love's stripped-back versions of the song all have a lot to offer.
Kyle Hall & Steven Julien
Crown
Merch for this release:
Vinyl LP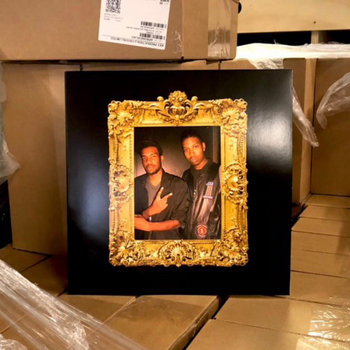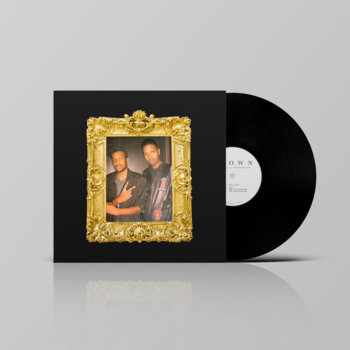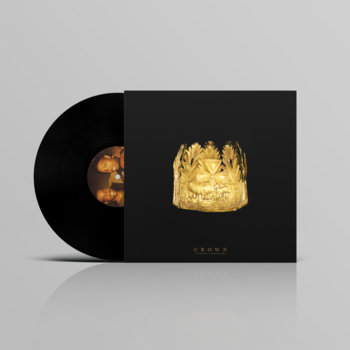 The last time Detroit's Kyle Hall and Londoner Steven Julien collaborated—then under the alias Funkinevil—they offered pretty raw and distorted grooves. A decade on, they've smoothed off a few rough edges, but they're no less trippy, inventive, and soulful. There are cascading breaks that sound like slowed-down jungle on "Page 2," extraordinary ambient jazz on "Page 5," a stately two-step shuffle on "Page 4," and so on. (There's also lots of bravura use of old-school reverbs and analog synth sounds.) But ultimately these tracks are about looking past genre to a deeper sense of funk. Remixes by Reggie B, in high drama mode, and DāM-FunK, at his smoothest fit in just perfectly.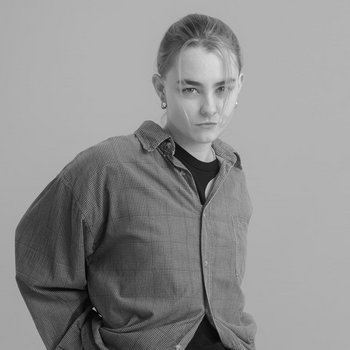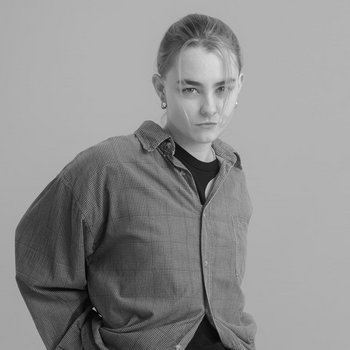 The injection of pop hooks into drum & bass can be a mixed business, especially when it's combined with overproduction and too many builds and drops. But Anaïs, from the drum & bass heartland of Bristol, understands that keeping the groove going is paramount. On her debut for Hospital Records, she harks way back to the genre's roots in house and garage with a chiming riff, while keeping the production ultra-crisp and up-to-date, and piling up infectious vocal melodies. But most importantly, she keeps the momentum rolling from start to end.
Merch for this release:
Cassette, Bag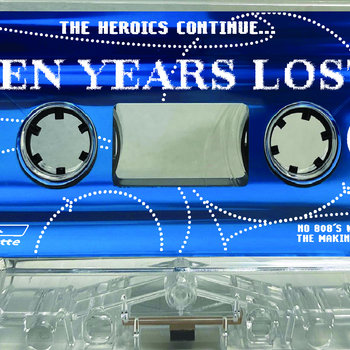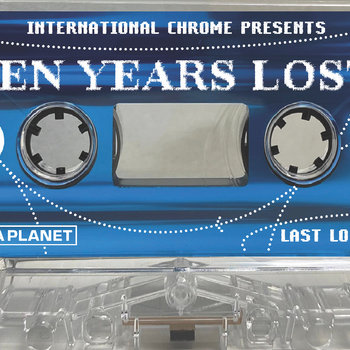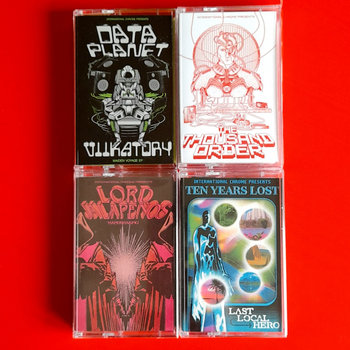 Coming from a Scottish producer via an Australian's label, but hugely influenced by Detroit, this is very possibly the most vivid, visceral electro you'll hear this year. It's got the crunch of Underground Resistance at their most militant; it remembers that Drexciya were, at root, a funk band; it places electro within the hip-hop continuum; and its zaps, squelches, and squealing melodic leads wire themselves directly to your nervous system. This is body-rocking in the truest sense, absolutely shot through with the thrill of getting up and moving, and it should electrify any party.
Merch for this release:
2 x Vinyl LP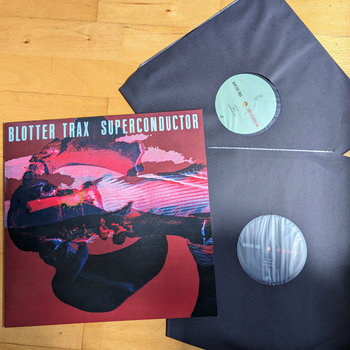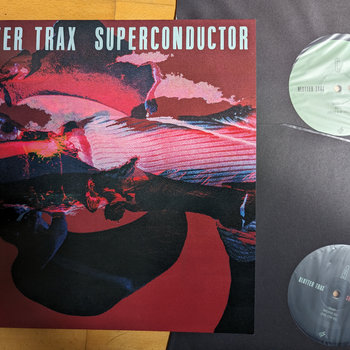 The identity of Blotter Trax was originally a mystery, but was quickly revealed to be Berlin legends Magda and Jay Ahern—the latter also responsible for the project T.B. Arthur, which maintained the ruse of being lost tapes from a mysterious OG Chicago acid producer for a surprisingly long time. Knowing who they are doesn't spoil the music one bit, though: BT's debut album for Glasgow's Optimo Music is a hallucinatory triumph of bouncy post-punk/electro rhythms and slithering, sliding, bubbling acid house bass. There's a solid formula at work across all 11 tracks here, but due to the duo's love of weird sound, it never wears thin.
Bristol newcomer Malaurora has created some deep magic here. The track begins with some bleeps and bloops that sound almost arbitrary—like they've emerged from some irregular natural process—but, steadily, the elements piece together around them, gaining momentum until the song starts to feel like a ritual for some posthuman future. Nothing here is familiar, and every sound is given organic, misty textures. Give in to it, and it will take you to some fantastical places.
Merch for this release:
Vinyl
These are definitely all dance tracks, but there's a sense of "floating above the floor" to Bert Verso's second EP. Slo-mo, Fingers Inc.-indebted house, two-step, Balearic, electro—al of them collide here in a drifting, levitational dreamscape. Verso says that "Daisy," with its gentle stop-start arpeggios, was inspired by the birth of his daughter, and certainly there's a sense of very sincere, very real love in the song. But for all the abstraction and all the emotion, what holds all this together is its inescapable sense of funk.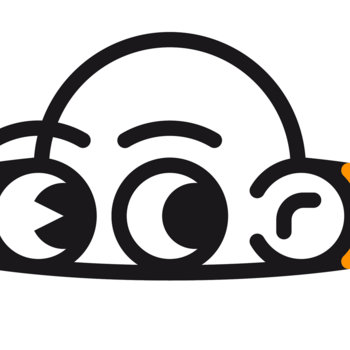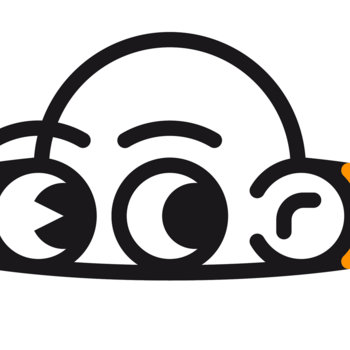 Merch for this release:
Vinyl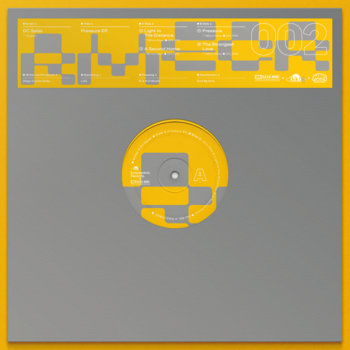 Sometimes all you need is a straight-up slammer, and these four precision-built euphoria machines from Belgium via Finland tap into the early '90s, when techno and trance were still intertwined, to give you that shameless energy. Every track goes in from the get-go, with big, shiny kickdrums, pulsing acid lines, and melodic riffs. No unnecessary breakdowns here, just endless, breathless drive.
This is ultra moody, ultra cerebral, but still body-rocking electronics from the seemingly bottomless archives of Ibrahim Alfa Jr and his various aliases. There's eerie broken beat that somehow sounds like moss and stone ("Untitled 2003 Techno"); there's funky shuffle with strange telephone-like noises that could easily fit into a deep house set ("Hove, Actually") there's an absolutely slamming sub-bass and snare drum workout ("Untitled"), and there's pure ambience ("On a Grey Day," which lives up to its name in the most lyrical way). Every one of them, though complex, has not a whisker out of place.
It probably doesn't need explaining that a record called "Suburban Psychedelic" by an artist called Sex Judas is sleazy and weird, right? But in case there was any doubt: Yes, these Norwegian post-electroclash chuggers have intense mischief in mind. The sludgy "Poppers Pink" somehow sounds slower than it is, like you're being dragged through syrup by weird party goblins. (Strapontin's remix cleans it up, but only a little.) "The Blue Lady" sounds like Yello slumming it in a very dirty techno basement, while "Tea With the Garden Gnomes" features some of the weirdest voices you'll hear this year.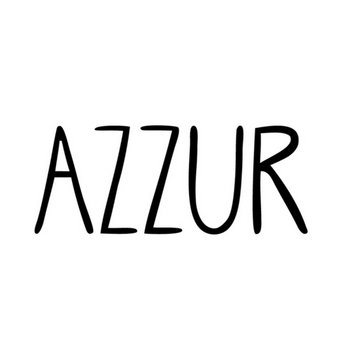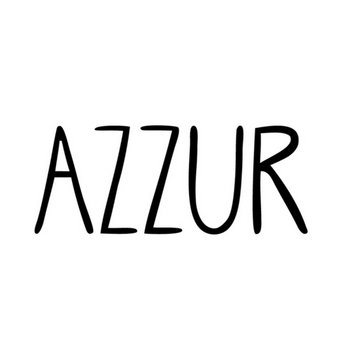 South African amapiano continues to spawn new variants worldwide, as with this French take on the sound. "Closed on Sunday," with its drifting vocal snippets, is decent enough, but "Wade in the Water"—a collaboration with Olivier "O'GIV" Gigan—is the true gem here. Its choral vocal refrain keeps increasing in intensity until it reaches intensely blissful levels. This has got Summer Festival Magic Moment written all over it.
Montréal's Raphaël Valensi returns to Shanghai label SVBKVLT for another EP featuring various permutations of hardcore club smashing. (The album's title is presumably self-referential: "Nahash" is 'snake' in Hebrew). The title track delivers vicious dancehall drums with a storm brewing above them; "Davide XV" is the freshest Funky Drummer breakbeat workout in quite some time; "Illuminato" is unbearably tense breakcore; and "AA Andores" is devilish industrial reggaetón. Remixers Tim Reaper and Brodinski both catch and amplify the dark and dangerous mood perfectly.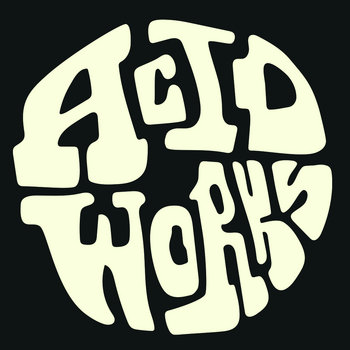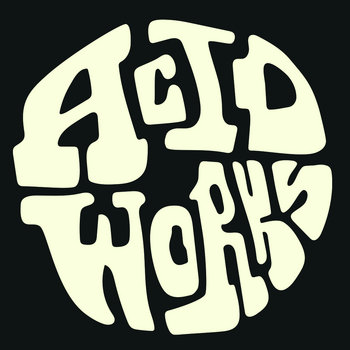 Much as all the new variants of dance music are very diverting, sometimes all you want from life is a dark room, a strobe light, a kickdrum, a gurgling 303, and a voice going "acid acid acid house," right? DJ Arg has you covered, with three tracks of absolute back-to-basics mind-bending, heads-down acid. There's no embellishment to the drum machine and 303 template, bar a little subliminal rave-y riff on "2 Gramms" and that voice on "4U2B3"—and it's all the better for it.
Formerly released only on a compilation by LTJ Bukem, this track is a lost classic of mid-'90s airborne drum & bass. Such was the indulgence of the era that the bassline proper doesn't kick in until three-and-a-half minutes in, but that's part of the joy—this is epic, endless, dreamlike joy, all of the elements swerving and somersaulting over one another like hyperspeed cyborg birds at play.