BEST ELECTRONIC
The Best Electronic Music on Bandcamp: June 2020
By Joe Muggs · July 02, 2020
Well, here we are, and things are more uncertain than ever. Even in the countries that have begun to allow non-essential businesses to resume operations, it's clear that nightclubs will be among the last things to re-open. A whole season's worth of festivals are cancelled. Where the club music industry will be in a couple of months' time—let alone a year's—is anyone's guess. But despite this, artistic creativity shows no signs of dipping; even if dancing at home to DJ streams feels strange, people are still giving it a go. More importantly, genuine appreciation for musicians seems to be growing. And so to help provide just a little bit of happiness, here are June's electronic gems. There's lo-fi crunch from Japan, strung-out dub from Poland, and glossy desert hypnosis from Tunisia are just the start. There's abstraction and pop, noise and soul; even if it makes you pine for dancefloors, there's plenty that will bring you unalloyed joy.
Kentaro Minoura
今戸焼
In house and techno, the phrase "lo-fi" has a reputation as being a sign of cheap affectation; but there's a deeper, nobler tradition—think Hieroglyphic Being or FunkinEven, or back further to early Aphex Twin or Dutch/German acid. That's where Kentaro Minoura's music fits in. These six tracks and one miniature dissolve and decay Detroit techno, acid, and ambient in fizzing, murky liquids. It may seem raw at first, but as soon as you're immersed in it, the complexities and emotional power are overwhelming.
Merch for this release:
2 x Vinyl LP, Compact Disc (CD), Vinyl Box Set
There's something hyperreal about the way Tunisian producer Azu Tiwaline reimagines the rhythms of the Sahara Desert. There's no deconstruction here, just embellishment and enhancement. Just as, say, DJ Python constructs futurist atmospheres with reggaeton and the indigenous sounds of Central America, so Tiwaline fuses Berber rhythmic patterns with dub space and tropical ambience to transport you to a sci-fi oasis. The latest entry in the series Draw Me a Silence, every track here is strikingly consistent and similarly trance inducing, marking her out as a major talent to watch.
Merch for this release:
Vinyl LP
Darren House, aka Diesel, now of electronic-soul duo Bruise, has been a mainstay of UK club culture since the days of acid house, most notably with the mega-successful Xpress-2. The other half of Bruise, Christian "Sona Vabos" Campbell, is almost as established, having released on labels like DFA, Mad Decent, and Southern Fried. Their new partnership has clearly been revitalizing for both; it's absolutely crackling with excitement at discovering new possibilities in a classic formula. The core of this is the sound of Detroit's Underground Resistance collective at their most "Hi-Tech Soul." But it's placed within the framework of funky 909s and gospel-ish organs, and injected into everything from rave sub-bass and breaks to salsa piano to modernist classical choirs—to say nothing of the psychedelic soul keyboard jamming. This EP is a stone cold classic; the only downside is the bitter pang of not being able to dance to it in festival fields or glitterball-lit basements.
Talking of UK veterans: HiFi Sean—formerly of The Soup Dragons and The High Fidelity—has teamed up with singer David McAlmont, who's known for his work with Paul Weller, Suede's Bernard Butler, and the composer David Arnold. The first fruit of their collaboration is this gorgeous piece of synth pop that suggests Soft Cell if they'd been listening to a lot of Timbaland. More music is promised from the duo; if it's this good, we're in for some serious treats.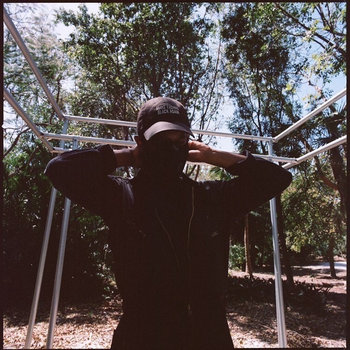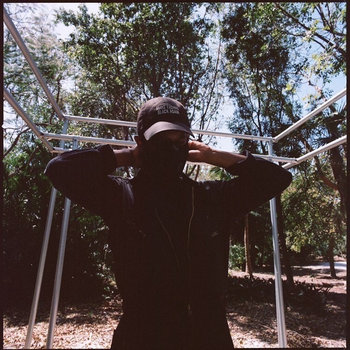 Merch for this release:
2 x Vinyl LP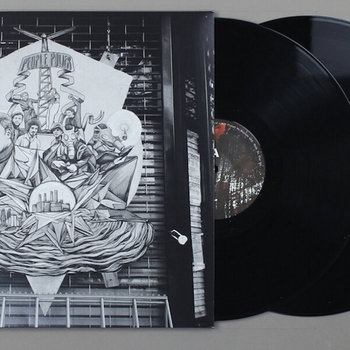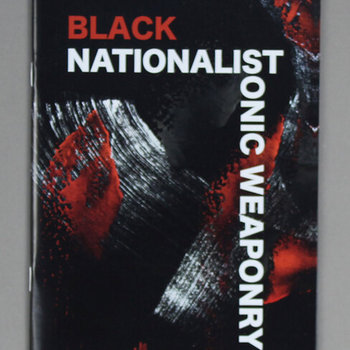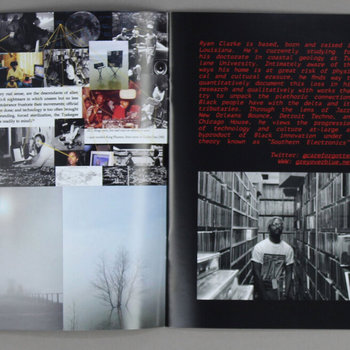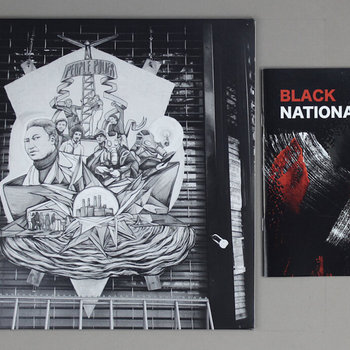 A Southerner in New York, DeForrest Brown, Jr., aka Speaker Music, has a stated mission to "Make Techno Black Again." This surprise album and 45-page .PDF of radical theory and poetry, which was dropped for Juneteenth on Planet Mu, vibrates with urgency. This isn't four-to-the-floor party rhythms, but techno that deliberately pushes technology past its limits in the pursuit of Afrofuturist visions. And it does that gloriously. It's hard to think of any other record that has so convincingly pushed the sounds of footwork and abstract electronica into the zones of out-jazz consciousness.
Merch for this release:
2 x Vinyl LP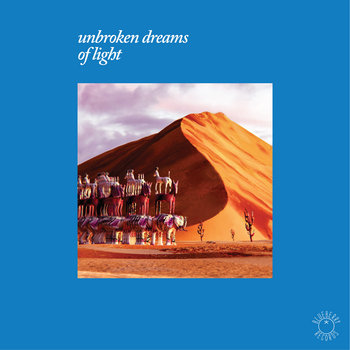 Since 2013, Drew Lustman, who records as FaltyDL, has made a habit of using his label to release both new talent as well as heroes from his own generation and the generation that preceded him (Dego, µ-Ziq, Todd Osborn). This 19-track compilation reflects that. This comp is particularly successful in its blending of generations, genres, and styles into a consistent aesthetic. The classic rave, electro, and IDM elements don't sound retro, but instead like evolving takes on a living folk culture. The constant presence of melody as a device brings the whole album—whether it's ambient, beat-scene style lurch, or full of rave energy—together, and the whole thing feels like a single piece: a strong testament to Lustman's curatorial vision.
Merch for this release:
Vinyl LP
London scene queens Naina and Sherelle have a brilliantly consistent sense of curation. Their imprint Hooversound launched last month with an EP from Hyroglifics & Sinistarr that stakes out the perfect mid-point between Detroit ghettotech, drum & bass, and party techno. Here Yip Wong—aka Deft, who has previously journeyed across tempos and patterns—continues in precisely that vein. These three 160BPM, bouncing tracks are crisp and clean, without any unnecessary messing around. Hooversound once again marks out its territory, just so.
Tony Thorpe's imprint, Studio Rockers, is having a good 2020. Following the brilliant Zimbabwean dubstep of Demure's Human Music EP comes this wild intergalactic drum & bass ride from UK duo Redpine & Solo. Two of the tracks, "Nebula Two" and "Echo Chamber," are mellow, elegant glides through sidereal landscapes. But the lead track—which starts in similar astral-glide territory after being introduced with a deep Rasta plea for unity—launches into a furious Amen-breakbeat-powered ride through hyperspace, fragments of reality streaking past as you hold on for dear life.
Chimpo, also part of the LEVELZ crew, is an avatar of Manchester's unique character, and one of the most versatile DJ-producer-rappers in any scene. His debut album this year, HIA, highlights his big personality as a good-humored rapper-vocalist. Now, he's reworked five tracks from that album, each in different genre stylings and named for a legendary/notorious Manchester nightspot. His production is deft as ever, whether re-casting "Oh Your Goodness" as roots reggae, "No One Likes Us" as purist dubstep, "Name Your Price" as UK garage, or "Big Ed" and "Fly Tonight" as drum & bass. Every one is a gem, and the package together feels like a whirlwind tour of the city with a genial host.
Merch for this release:
Vinyl LP
It takes some doing to out-weird The Orb, but the Polish trio of Paweł Bartnik, Michał Kołowacik, and Aleksandra Szalińska have done it in style. Which is not to say that The Orb's remix here of "Olimpijczyk" isn't great: it's fantastic, settling over its seven minutes into a bubbling mid-'90s prog house groove. But Sarmacja's original material is altogether more anarchic, creating sparse dub out of bleeps, thrums and whirrs that seem to hang in mid-air unconnected to one another, taking you to some highly intoxicating liminal zones. It's a genuinely unique sound, and if you've got a taste for the peculiar, it'll send you chasing after the rest of their discography straight away.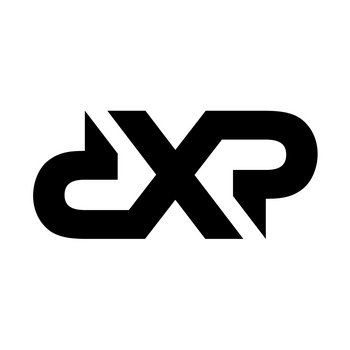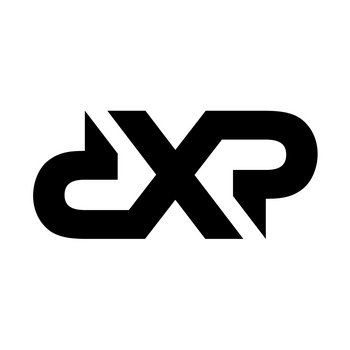 As a teen, producer Dexplicit was responsible for one of the rowdiest early grime anthems of 2004: "Pow (Forward Riddim)." But, maturity hasn't calmed him down much. As you might guess from the Dark Knight imagery on the album sleeve and song titles, these three tracks are gothic, suspenseful, and moody as hell. It's all about scrubbed and stabbing orchestral strings, but Dexplicit's genius is in the way he integrates those into his rhythm programming, so that they form a shifting scaffold with the warping bass tones, trap-style snare, cymbal rolls, and jagged snare patterns. These are sure to push MCs to movie villain levels of melodrama; but the whole EP works alone too, creating a whole mood of its own.
It's hard to pick a highlight from this sprawling set of tracks—all previously unreleased and submitted to Nina Kraviz for her live stream in May—because, like so much of her trip label, it covers an extremely broad spread of techo and electronica. But frontrunners include the high velocity balloon-rubbing acid and demonic snarls of PTU's "Red Green Blue Communications;" Hieroglyphic Being's distorted bass pressure and sinister hypnosis narration on "Side 2 Side"; the slow-motion magic mushroom stargazing of Baxter's miniature "Galore"; and the no-nonsense industrial pounding of Gesloten Cirkel's "Fairness." But it's highly recommended you order yourself a strobe light, hit play on the whole thing, and pick your own favorites.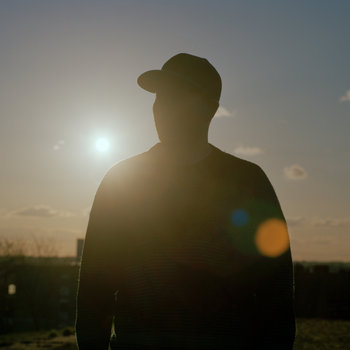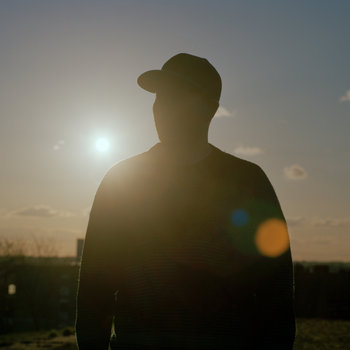 London's Mr Beatnick is not the most prolific of producers: it's been seven years since his Synthetes Trilogy was released, and he's barely released ten tracks in that time. This album shows why he takes his time: it's some of the most carefully crafted electronic dance music you'll hear, mixed in proper fancypants analog studios with a real sense of classicism. In the mix, you can hear Vangelis/Tangerine Dream-style cinematic synth work, library music grooves, '80s boogie funk, and large helpings of soulful Detroit techno. But it's not referential: rather, he's found the highest common factors between these elements and built up from them. You might note similarities with fellow extreme fidelity enthusiast Floating Points; but where FP often meanders and explores introspective territories, for Mr Beatnick, the groove and the bright, present sounds are always paramount. This is a remarkable piece of work—worth the wait, and certain to be enjoyed years into the future.
The mysterious Lord Tusk is emblematic of the more interesting parts of the London underground. In his NTS radio shows, club sets, and productions, everything from Afrobeat to coldwave, g-funk to acid collide and dissolve into elegant smoke patterns. All that and more are here on his debut album. Like everything he does, the gestures are insouciant and seem simple: drum machines tick along, a synth riff will plod a couple of notes up and down, a flurry of reverb will be placed seemingly arbitrarily. But nothing is really simple in the world of Tusk; everything is diabolically planned to draw you in and into its disturbing atmosphere. The sound palette takes you at first to 1979-81, new wave, the fringes of early industrial, disco-not-disco, but very quickly those accumulating sound patterns take you to an interzone out of time, a bohemian otherworld, where extremely odd beings await to take you partying.
The title says it all. The Aphex Twin-indebted world of IDM and braindance is often presented as lacking emotion, instead emphasizing a combination of hyper-cerebral detail and puerile humour. But often, for all its awkwardness, the music does contain powerful feeling, and this 11-track album by Xephem records founder, Joel Birkett is, indeed, bittersweet. Funny, burbling sounds play haunting minor melodies; the spikiness of bitcrunched jungle rhythms communicate pain and excitement alike, and the slow drift of "Droids at Sunset" is one of the saddest things you'll hear this month.