BEST ELECTRONIC
The Best Electronic Music on Bandcamp, July 2023
By Joe Muggs · August 08, 2023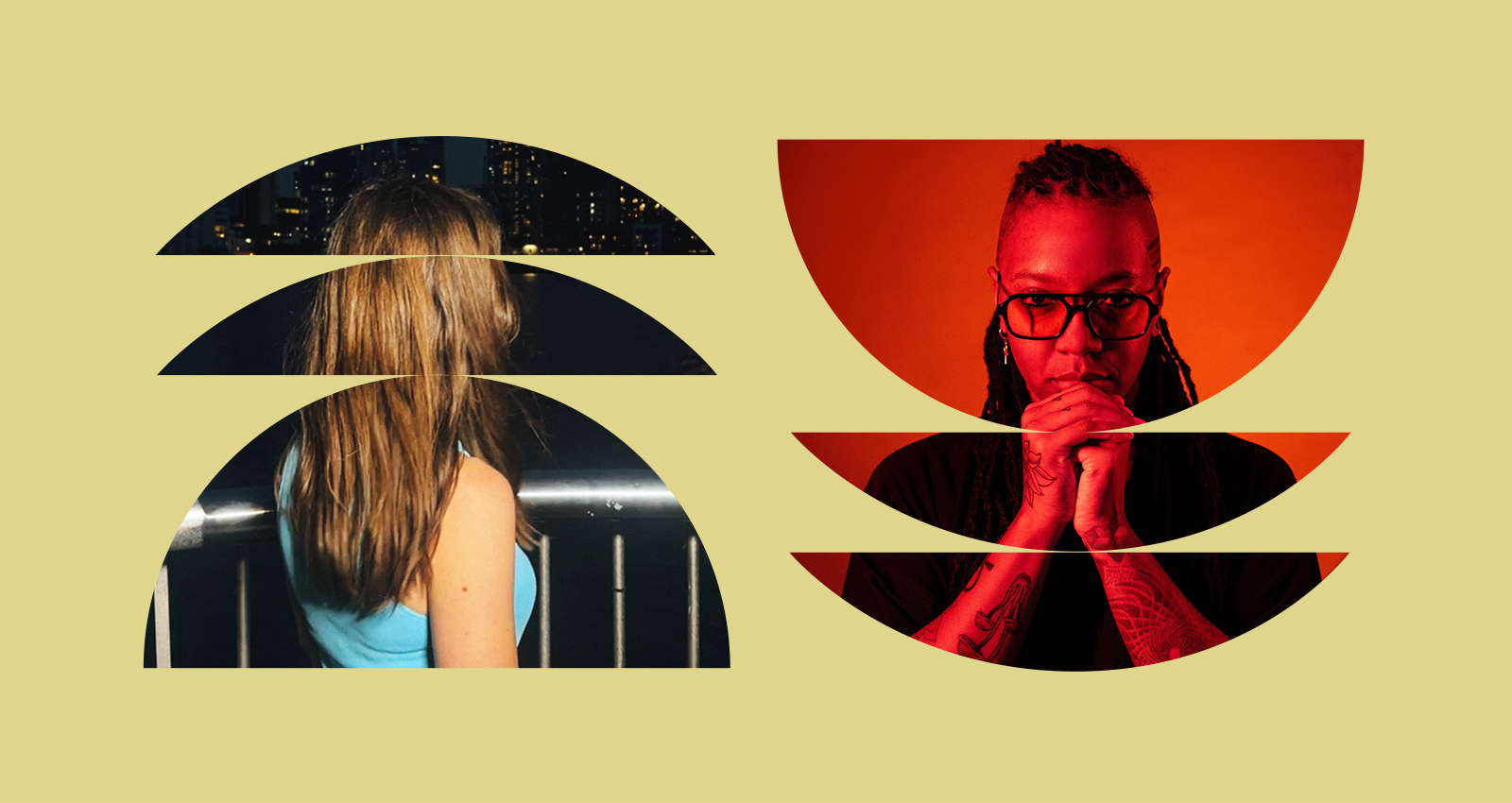 Good things often come in threes, and that's very much the case this month, with three different flavors of old-school, gurgling, burbling acid house. There are also three flavors of electronic alt-pop, both retro and futurist, and three different—notably dark and disturbing—styles of Latin American electronica from Ecuador, Mexico, and Brazil. There are also two radically different takes on drum & bass, some stomping EBM, a smoked-out Glaswegian groover, and a record that'll make you feel like your brain is trickling down the drain. So something for everyone, then!
DJ Rogelio Huerta
Dioses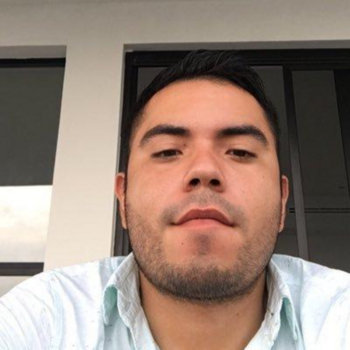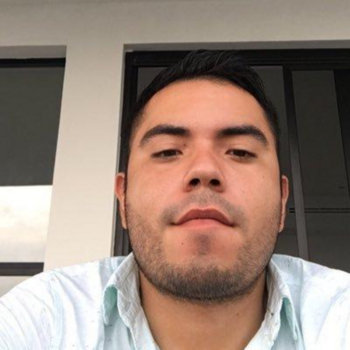 Sci-fi-style Afro-Latin and indigenous rhythms create a virtual voodoo on these four tracks from a hyper-prolific new talent from Monterrey, Mexico. All four blend ultra-complex hand percussion rhythms to generate a momentum that glides through the darkness, and all four feel like they're opening up cracks in reality. If you like DJ Python, Amazondotcom, Azu Tiwaline, or the mellower works of Lila Tirando a Violeta, you're in for a futurist, ritualist treat.
inner_currents
Units
The Chemnitz, Saxony label nonirritating specializes in ultra clean design both sonically and visually, and this EP of modernist alt-pop is no exception. It takes rhythms from jungle, Afrobeats, experimental club, and more, and the vocals from various guests are laced with wibbly-wobbly Auto-Tune. But underlying it all is a plaintive indie bedroom songwriter vibe. The combination is something quite special.
Merch for this release:
Vinyl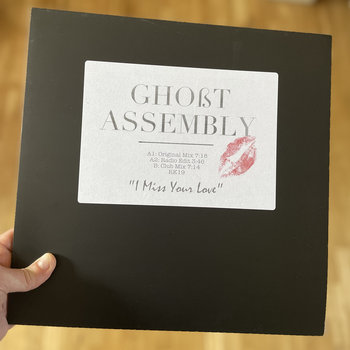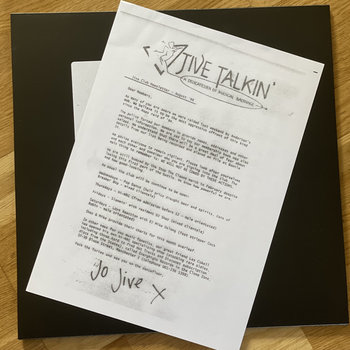 Longstanding Manchester DJ Abigail Ward is a cultural historian, and it shows. Her debut recording as Ghoßt Assembly is a loving reconstruction of 1980s Chicago house. But she hasn't just perfected the keyboard sounds and production and vocal style—she's captured the ineffable spirit and soul of it all as well. You get caught up in it from the very first bass note, and by the time the piano fully kicks in, it's clear this is more than just a game of cultural references: It's a church-y, joyous, dancefloor barnstormer.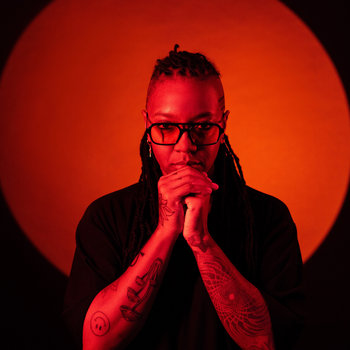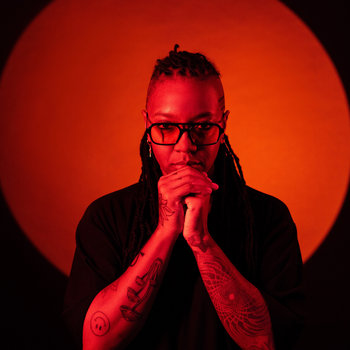 Londoner SYREETA has found herself slowly but surely being embraced by the European house establishment—which can suggest a certain conformity. But she has managed to retain a very personal, very upfront sound that doesn't play up to any of the normal mainstream/tech house tropes. These two tracks are case in point: "Renni Bes" manages to hint at both UK garage and classic Detroit techno with its heavy Reese bass drone and super funky drum clatter, while the equally bass-heavy "Seek" uses the age-old trick of a gospel preacher over a heavy drum track. But the sheer physicality of the sound makes both tracks as fresh as anything.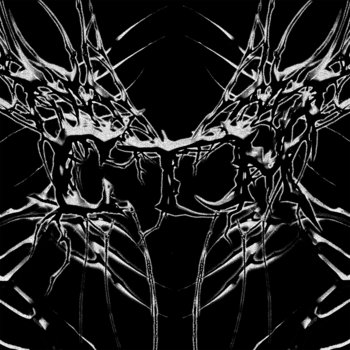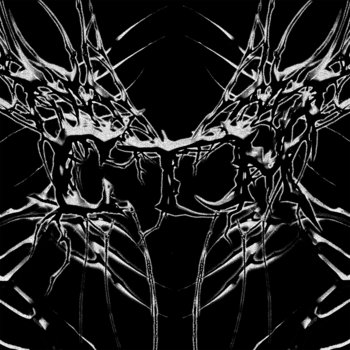 The Ecuadorian label C.T.M. is clearly one to watch: They're rolling out club music of spectacular scale, ambition, and darkness, and this specific track is super dystopian: A hefty dembow rhythm and horror synth stabs building through screams and chants to a brief but punishing section of 160bpm hardcore techno. Absolutely blazing with fearsome promise.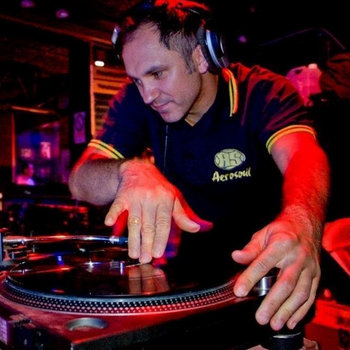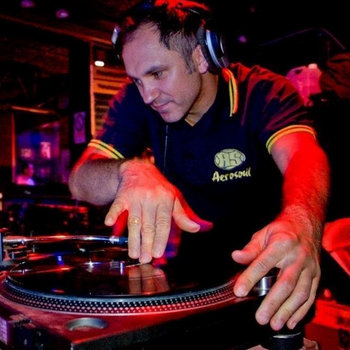 Merch for this release:
2 x Vinyl LP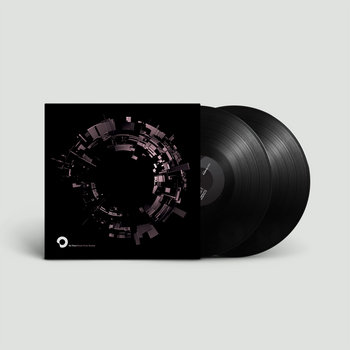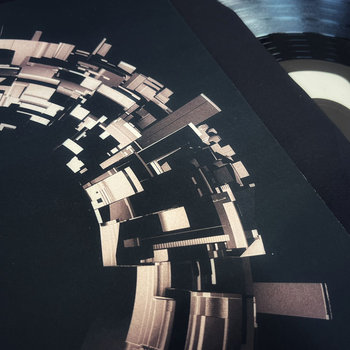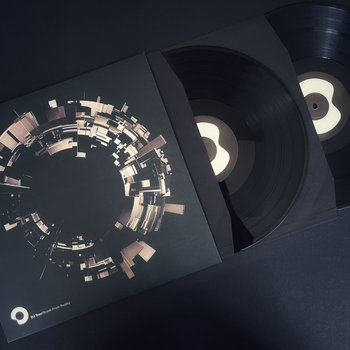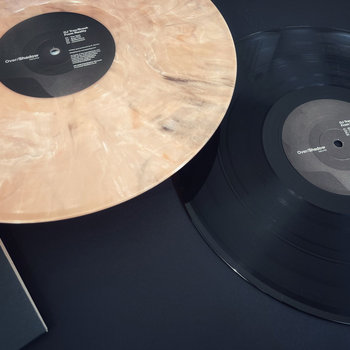 Dave "Trax" Davies's history in music runs from being a teenage hip-hop DJ in the '80s, through participating in the rave and jungle explosion of the '90s, to today being one of the most finessed breakbeat producers around. This album is mostly jungle with rich jazz and soul patterns woven through it, but it's not chill or simply sophisticated just for the sake of it. Turn it up loud, and all those parts are absolutely charged with rave energy. There's a couple of mid-tempo tracks toward the end, but even they don't skimp on that energy. This is soundsystem music with history, heart, and soul in every note and beat.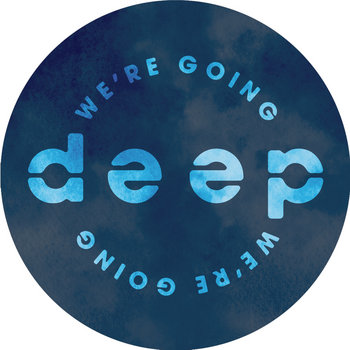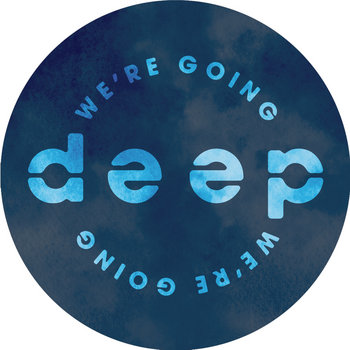 Merch for this release:
Vinyl
The label We're Going Deep does exactly what it says on the tin. These two pieces of acid house and two of acid electro are meticulously constructed to draw you ever inwards, deep into their constantly shifting structures. The two electro-leaning tunes are the high points: Steven Simpson's "Acid 13" lifts you up on warm pads while digital spirits sing to you, and Suddi Raval's "Flight to Mars" plots out a darker and more isolationist groove. Every track is pure quality.
There's a tendency for people who apply a finessed sound design approach to drum & bass—whether it's hectic or, as it is here, ultra-minimal—to lose the music's directness in the process. But Welsh producer and Typeless label boss Aloka avoids that pitfall and then some. "Granulate" is a skittering stepper, the rhythm sometimes coagulating into four-to-the-floor, then splitting back out into funkier patterns. It's also got a globby, blobby core that surges onward like a constantly mutating creature. "Vector Space" is the real treat, though. There's a thrum that holds it all together, but otherwise, the rhythm is so sparse it appears like constellations in the sonic space.
Merch for this release:
Vinyl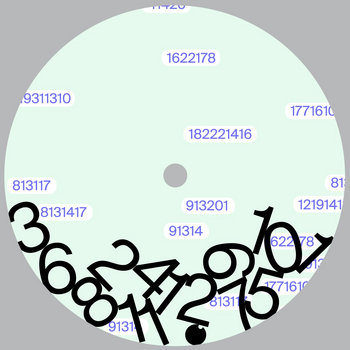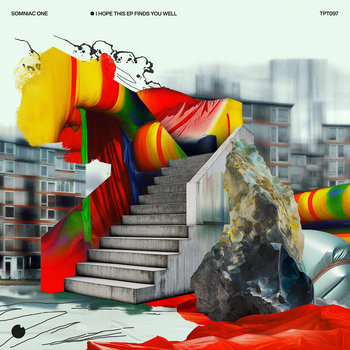 Sometimes all you need is an unabashed slammer, and Lithuania-via-Netherlands producer Somniac One has 'em for days. Each one of her three tracks here comes in with a piledriver kickdrum and then lays on screeches, roars, growls, and rattling, hissing noise. But crucially, from beginning to end, it's funky. There are breakdowns, but even the breakdowns are funky: they never lose the joyous, adrenalized momentum, or even provide breathing room before that kick comes back to boot you 'round the room again.
Merch for this release:
Compact Disc (CD)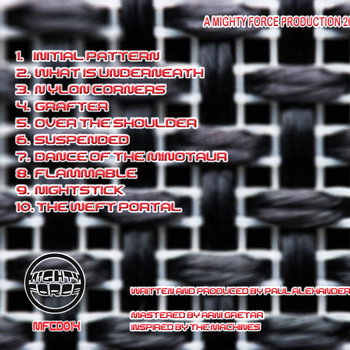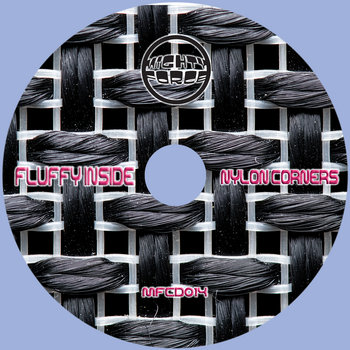 More sneaky, subtle acid on the legendary label Mighty Force. This is much rawer in production, constructed out of fewer elements than the releases from We're Going Deep or Paul Renard. But it's no less sophisticated. Instead of glossy filtered chords or subliminal blips, it plays its games with the texture of gentle distortion and echo. Half the tracks are driving dancefloor bangers, half border on ambient with implied or fractured pulses. But the consistency of sound and world-building remains strong throughout.
Merch for this release:
Cassette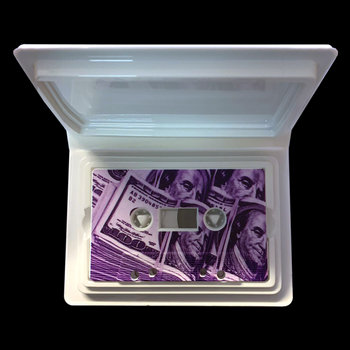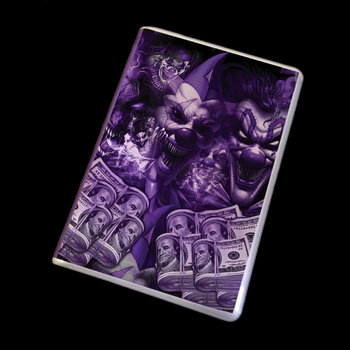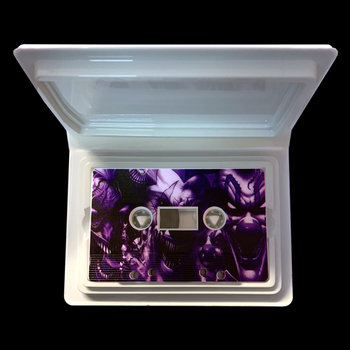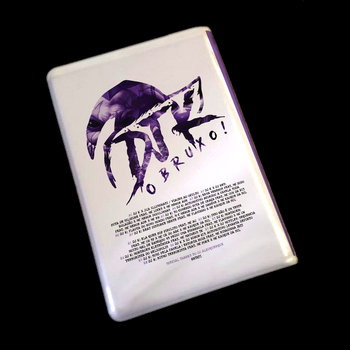 Well, this is just terrifying. Super young Brazilians forcing a brutally distorted, aggro, and unpredictable mutation of Rio's baile funk into existence, shot through with piercing synthetic whistles and shrieks, which allegedly mimic or enhance the effects of the solvents they all inhale while raving. It's also mind-fryingly inventive, its unpredictability a result of its endless creativity, and there is a body-rocking joy beneath all the violence and mind-melting.
A lovely surprise drop from Athens's finest here. Normally JGD specializes in dub with a gothic/industrial edge, but here he's enriched the sound with an extra layer of hyperkinetic jungle and drum & bass breakbeats. It's a tough, sometimes bleak, but always rewarding listen, particularly as it's topped and tailed with two absolutely stunning ambient pieces that really make this an EP best absorbed whole.
Merch for this release:
Cassette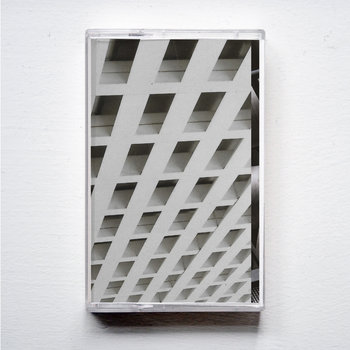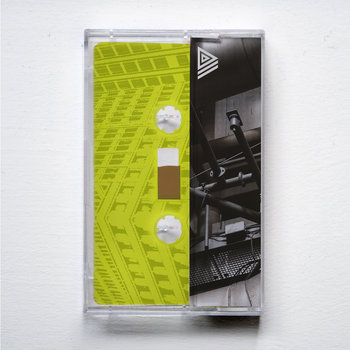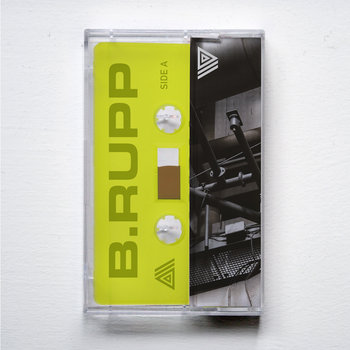 Never mind trying to work out what genre this is, halfway through it you'll be trying to remember your own name. Bristol-based Benjamin Rupp makes lurching, lumbering, tottering beats plus abstract shapes that are full of murk, mud, and sweaty steam. It's not not dance music; but to move to it, you'd need to be possessed of a particularly chaotic spirit—or a long way through a lengthy, weird weekend.
Merch for this release:
Vinyl LP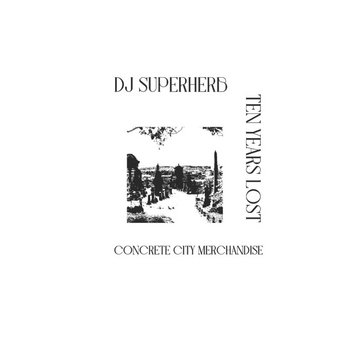 Another discombobulating one—albeit a bit gentler. DJ Superherb's name may provide a clue to the chief inspiration here: Everything here is woozy, hazy, and smoky, with nod-along grooves and throbbing bass. The sonics at first resemble the weirder side of Balearic or the funkier corners of lo-fi house. But the more you look, the more sophisticated the rhythms reveal themselves to be—with dancehall, various flavors of California hip-hop, and Artificial Intelligence–style electronica all in the mix.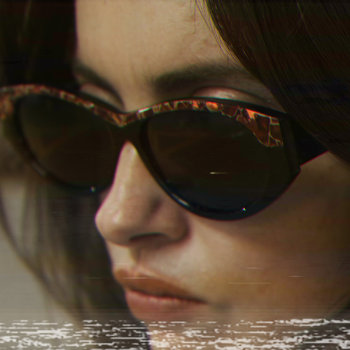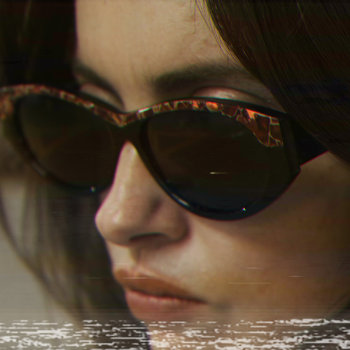 Returning after a lengthy break, Londoner E.M.M.A. amplifies the '80s vibe that was latent in the strung-out arpeggiations of her 2020 album Indigo Dream, and channels her inner mall goth with all kinds of Cure, Billy Idol, Eurythmics, John Carpenter and Depeche Mode vibes funneled into this EP's hypnotic grooves. This isn't just Stranger Things–style button-pushing pastiche, though: E.M.M.A.'s synthesis and arrangements are more idiosyncratic yet more skilled than ever, so for every familiar '80s snare drum or chord pattern, there'll be a strange bit-crunched kick or unexpected cadence that make it all hers.
More '80s vibes, this time from Edinburgh, with agonizingly melancholic electropop given a futurist twist via gloriously gleaming production. Kiffie's gentle vocal refrains make it reminiscent of the emotive power of Erasure and Soft Cell, but Edward Spark's production isn't a throwback. It's always about the song first, creating pristine spaces for Kiffie's expression to shine out of. Even more devastating is the 15+ minute remix from CBQ and Socool which spends 10 minutes building an ambient landscape before letting the song rise up out of it, its yearning amplified tenfold by the scene-setting.
More acid, this time from the Netherlands. In contrast to the other 303 releases this month, this one is slick, modernist, and hyper-digital, with plenty of mainstream appeal: You could certainly imagine these appearing in sets from big tech house DJs. But the control of the lead synths' modulation is done with such love and care, and the programming is so cognizant of the roots of real house music, that they're grand work in themselves and hyper-versatile—they could work in small, underground dancefloors just as much as in the big clubs.