BEST ELECTRONIC
The Best Electronic Music on Bandcamp: January 2020
By Joe Muggs · February 04, 2020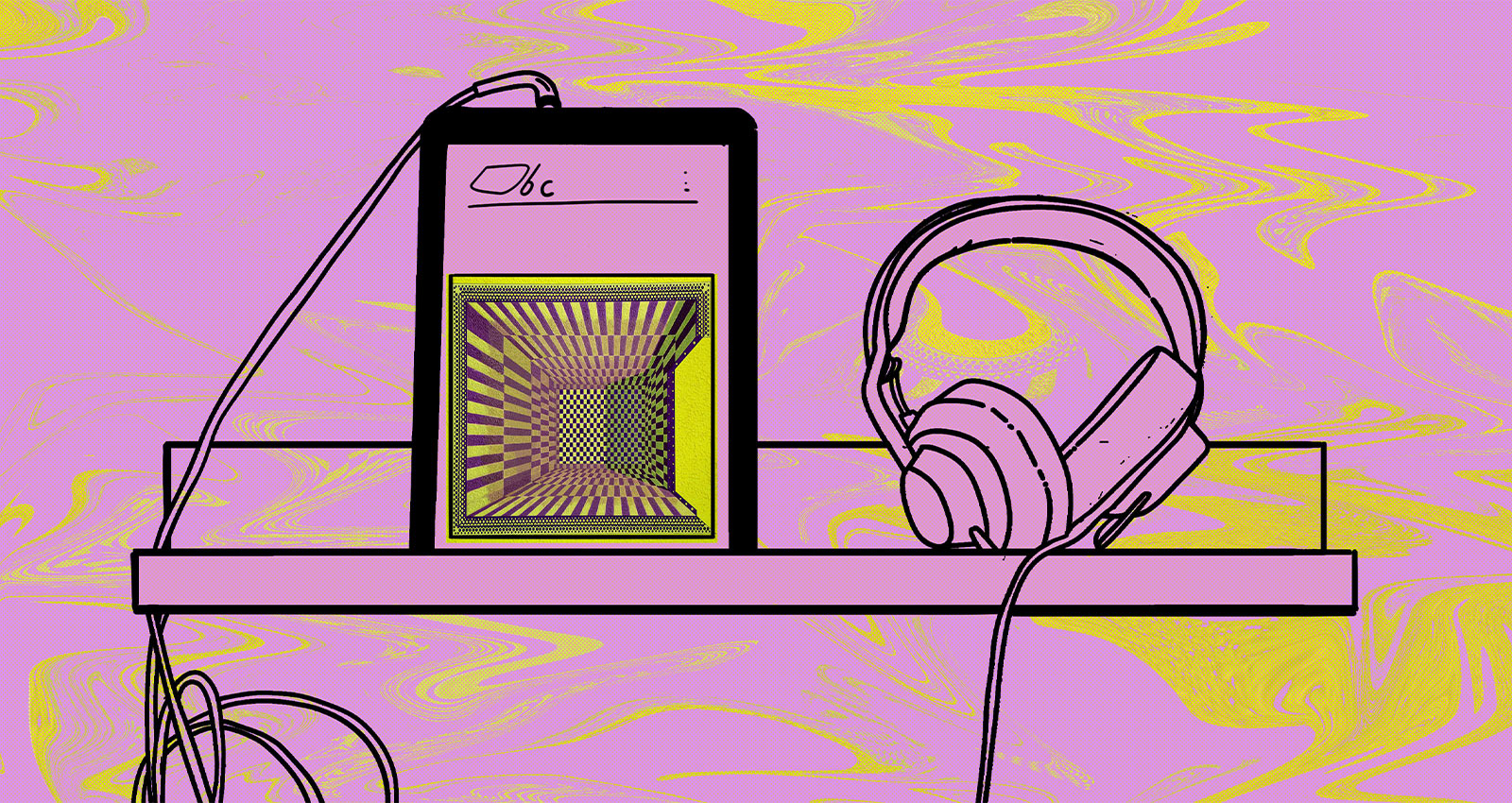 There's a reason certain musical styles hang around for decades—it's because they have enough life, appeal, and intrigue for producers and artists to keep revisiting them afresh. Take this month's column, in which Aussie producer Lou Karsh revisits the heartfelt electro of Underground Resistance, and Paradox and Seba roll out the kind of classic breaks the Metaheadz label has been excelling at for 25 years. Elsewhere, Frenchman Marius Atherton visits the murky corners of '80s synth pop, Scottish duo Manakinz reflect their home city's decades-long love affair with house, and South Londoner Grandmixxer stretches out the most basic elements of grime. This isn't retro; it's a continuum of sounds as alive today as when they were first created.
Marius Atherton
Marius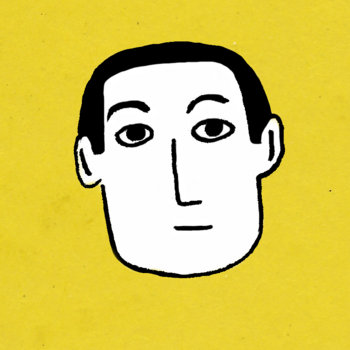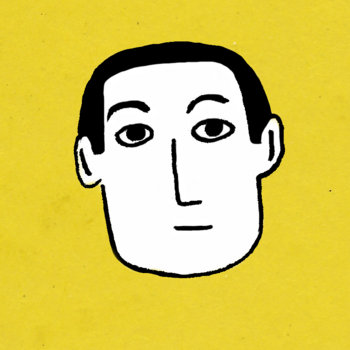 Merch for this release:
Compact Disc (CD), Vinyl LP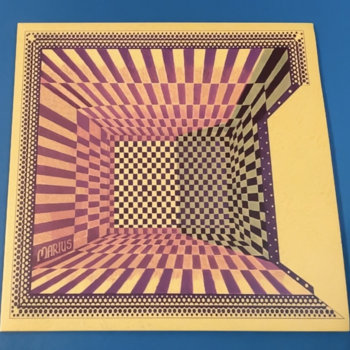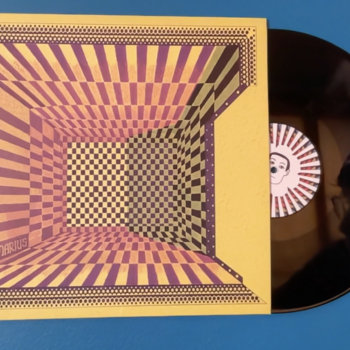 There's very little information available about the shadowy producer Marius Atherton, other than that he lives in Paris and specializes in a kind of lo-fi singer-songwriter vibe using cheap keyboards and drum machines. Sometimes the results are frenetic, clearly influenced by post-punk; sometimes he sounds like a crooner alone with a piano in a wet cellar; but all of it has a sense of an "alternative '80s," like a wormhole to an alternate version of the Decade of Greed. It's eerie, seductive, and wonderfully odd.
Melbourne's Lucas Hatzisavas has been working in music for only three years, but in that time, he's been remarkably prolific—making heavy techno, electro, acid, and ambient as both Lou Karsh and Reptant, and working under his graphic design alias, Popdabadel. The four tracks here are iridescent, powerfully funky electro that channels the spirit of Underground Resistance with a hint of airborne breakbeat rave (see closer "Photosynthesis"). The album is mighty in its own right, but its deference to the wildfires ravaging Australia, evident in its title, imbue the record with an added emotional resonance. All proceeds from the release will benefit the Fire Relief Fund for the First Nations Communities.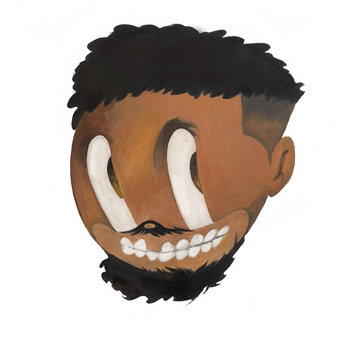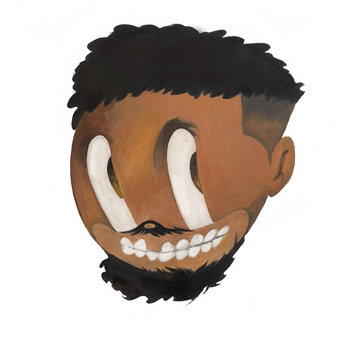 Southeast London maverick, Mr. Mitch, has been pushing the edges of grime, club, and R&B for almost 10 years now, without, it would seem, ever settling into any creative rut. His first volume of "peace dubs"—grime beats that have been stretched out until they're gentle and meditative—were a response to a rash of "war dubs" in 2013 from the scene's producers vying to show up one another. They've since evolved into an ongoing series of edits. Peace Dubs Vol. 3 remixes found R&B vocals into ultra-minimalist loops over slo-mo house rhythms and reinvents notorious pop-dance hits into eerie, ambient, drifting grime.
Merch for this release:
Vinyl LP, Compact Disc (CD)
The anonymous French project, Arandel, pays explicit homage to Wendy Carlos's Moog-heavy Switched on Bach album, building J.S. Bach's counterpoints into new forms, liberally adapting and layering them using synthetic sound, processing, editing, vocoders, and more. It's a daunting listen that swerves from recorder-tooting, haprsichord-tinkling baroque to expansive electropop to entirely abstract ambient. But that doesn't mean it's difficult; the structures and sounds are beautiful and, when taken alone, any single track feels sublime. You just have to be in the mood for a huge and strange banquet of sound.
Merch for this release:
Vinyl LP
The Lithuania-via-Britain producer, Dev "Paradox" Pandya, has been revered for years within close-knit drum'n'bass circles—as well as by fans outside the genre, like Aphex Twin—and is considered one of the best drum programmers in the game. Together with Sebastian "Seba" Ahrenberg, also a d'n'b veteran, the Seba & Paradox duo clearly bring out the best in each other. For two producers with almost 60 years of rave experience between them, they sound both enthused and militant here, like on the sparse and crisp "Hexagon," and the denser, fiercer "Love or Death." Both tracks are definitely influenced by techno and jazz, but they don't pretend to be anything other than pure drum'n'bass. These are producers who only care about doing one thing, and doing it impeccably.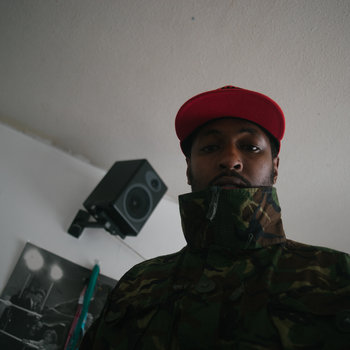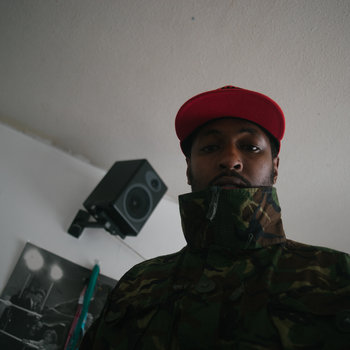 Grime instrumentals are traditionally short bursts of sound, and are only structured inasmuch as they need a shift up or down in energy every 16 bars or so for MC's to flow with. There are exceptions, though, and chief among them is bravura DJ/producer GRANDMIXXER of the South London Space Agency. Case in point is this almost eight-minute track, on which ideas unfold at their own trance-inducing pace, without ever straying from true-school grime sonic values. The mood is as cold as the title (like Wiley's classic "Eskimo"), but there is a paradoxical dancefloor warmth—especially as that hypnotic groove takes hold of you. Considering this follows two even longer tracks on his previous release, "Siberia" suggests that GRANDMIXXER is developing his themes patiently and systematically on a grander scale as well.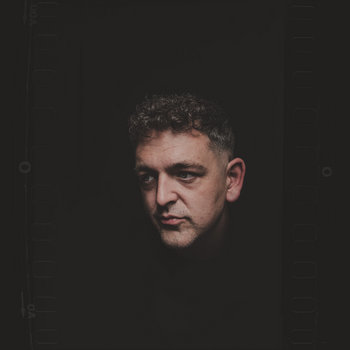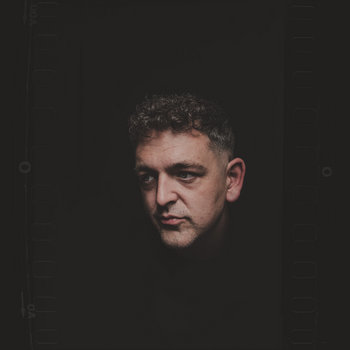 Merch for this release:
Vinyl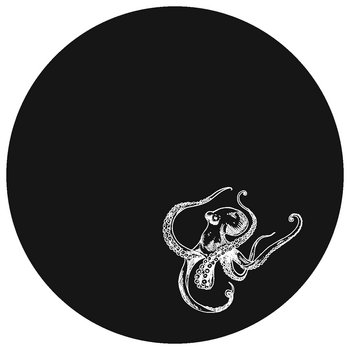 Om Unit has long skirted between genres—John Carpenter-infused filmic electro, drum'n'bass, Chicago footwork and more—but he has honed in on a zippy, 160bpm as his default tempo. Here, over six tracks, he mixes all the sci-fi gloss and rave momentum of classic Metalheadz d'n'b with the misty chasmic spaces of Berlin-style dub techno, the gurgling acid of early trance, and occasionally a dose of Chicago bounce. Few in electronica can create mental movies like Om Unit can.
Corky "Traxman" Strong is an absolute beat-making machine. Since emerging from the West Side of Chicago in the mid '90s, he has released hundreds of ghetto house and juke tracks—his juke/footworking beats have been collected in two volumes on Planet Mu's Da Mind of a Traxman compilations. In the past few weeks alone, he's dropped 18 tracks of raw house, 10 tracks of piercing acid, a collection of footwork remixes, and this volume of original footwork beats. They're frantic, they're frenetic and the production is often brutal, with tiny snippets of funk looped in the empty spaces between harsh 808 snares and huge booming sub bass. There's absolutely nothing relaxing to be found here—Traxman beats are endlessly energizing, inventive, and addictive.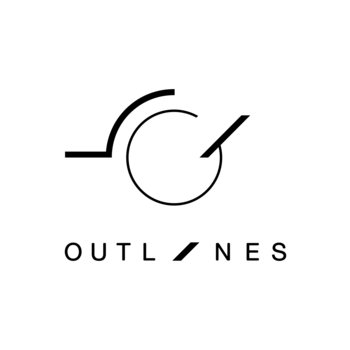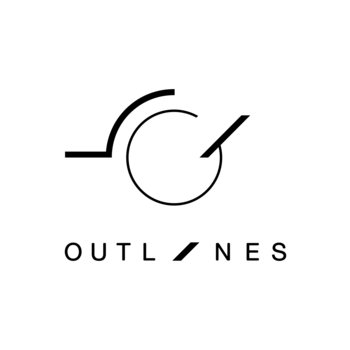 Merch for this release:
Cassette
"Deconstructed club music" is all too often a nonsense term: The very specific sound palette is anything but deconstructed, it just forms a set of new rules. But the outlines label somehow manages to look at the territory afresh, finding a really interesting position somewhere between the art-glitch of Noton or SND, and more DJ-friendly club stuff, particularly in the post-footwork, 160bpm zone. Renick Bell is an American in Tokyo who specializes in live coding, generative sounds, and all kinds of intellectually highfalutin ways of getting sound out of speakers. For outlines, he's created tough rhythmic skeletons of Autechre-like mutating sound that constantly break apart and threaten complete abstraction yet somehow maintain a groove through the middle as if running on invisible rails.
Merch for this release:
Vinyl LP
Ukrainian beatmaker Ilya Pokazieiev brings together breakbeats and electro with jazz and techno chords at lazy house tempos, evoking nothing but goodwill and good vibes. The title track is the most emotionally complex, with a coolly chanted voiceover and sense of suspense that makes it feel like a Slavic Moodymann. "Hold Her" and "La Kappa" retain that restrained cool, but are sunnier and more hip swinging, coming close to the late '90s electro-funk of Tom Middleton and Mark Pritchard under their Jedi Knights alias.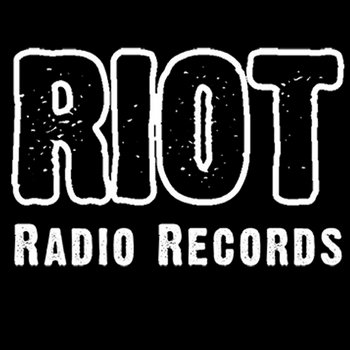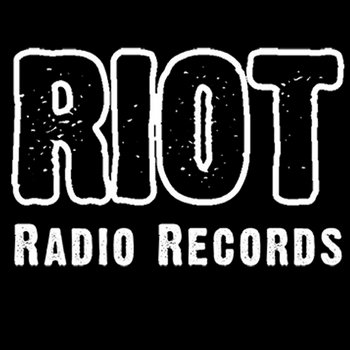 Merch for this release:
Vinyl LP
Jerome Hill is a modest and diffident dude, so he'll never accept this accolade, but he's one of the best DJ's in the world. He is equally adept at hip-hop as he is old-school rave, but his real specialty is the kind of walloping, bleeping, no-nonsense, big-riff techno that he first labeled "wonky" while working at a London record store around the turn of the millennium. Two decades later, the sound is just as perfect. Over three tracks, his production goes bang-bang-bleep-bleep-crash-crash in the most gleefully funky way, while his fellow wonk-heads from Sweden turn up the distortion and quick edits on their "Bar Room Rumble Mix" of "Storm," making for an even more riotous good time.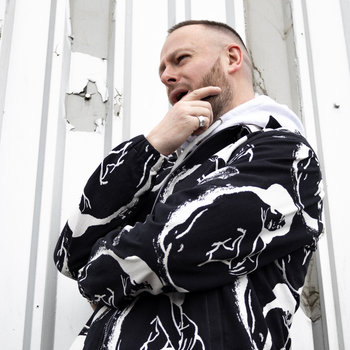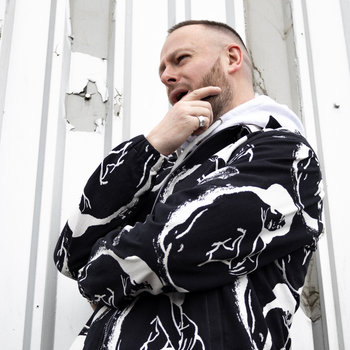 Lately, the Bristol-based Sam Binga—formerly Baobinga—along with comrades Chimpo, Om Unit, and Fracture, have been instrumental in keeping drum'n'bass on its toes. One notable effort has been his "half time" tracks. He certainly wasn't the first to cut the genre's tempo in two, but he has done it with a particular sense of dancefloor oomph, especially on his collaboration with Houston rap legend, Paul Wall, on last year's "All Cap." That track becomes even bigger, shinier, and bouncier in this remix by Lordel—the half time alias of fellow d'n'b trouper Halogenix. Meanwhile, on "Flexah," the slithering, sliding, creepy-crawling Binga/Halogenix collab, "I'm an Adult," is given a dancehall vocal by much-loved Manchester MC, Triggah, and transformed into just as big a party starter as "All Cap." Just try not to nod your head to the beat.
There's plenty of retro breakbeat rave being made these days, but rarely do they have the vim and vigor of these seven tracks from dyLAB. While he usually specializes in pure hardware acid, here, he's brought out his sampler to invoke the raves of his adolescence. Each track is named after an infamous free party from dyLAB's past ("Castlemorton Common" being the most famous, but "Lechlade," "Blackwall tunnel," etc. will make the hairs stand up on the necks of Brits of a certain age). These were proper outlaw raves—the title Kill the Bill refers to the slogan of the protest movement against the Criminal Justice Bill of 1994, which sought to make dancing to "music characterized by a succession of repetitive beats" an offense—and the music is as militant as the title suggests. Everything here is a rearrangement of familiar samples and bass sounds, 100% retro. But it's also incredibly authentic—as it should be, coming from someone has lived the scene for decades. It's absolutely packed with bug-eyed, anti-establishment energy.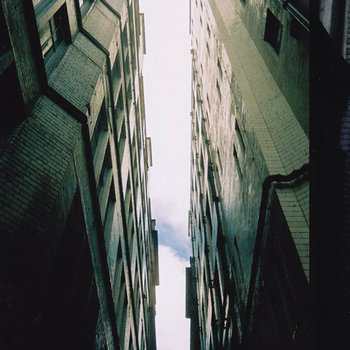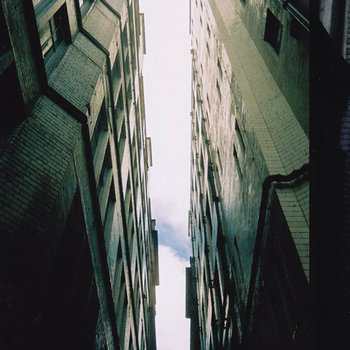 Merch for this release:
Vinyl LP
It's impossible to overstate how knitted house music is into the fabric of Glasgow. And as two of the city's most established resident DJ's, James "Harri" Harrigan and Max Raskin (aka Affi Koman) are at its heart. They each have thousands of hours of unimaginably energetic parties under their belts, and these three tracks from their collaborative project, Manakinz, perfectly capture the cross-generational, never-ending nature of Glaswegian partying. They chug along, never rushing the tempo, or being obviously flash, and weave familiar elements (Latin percussion, micro vocal samples, dubwise laser zaps, insistent one note riffs) into the steady four-to-the-floor pulse. Yet somehow, they manage to absolutely radiate wild excitement: It only takes the tiniest shift in the groove to generate one of those moments where whooping, slapping of walls, and ripping off of shirts is guaranteed.