BEST ELECTRONIC
Best New Electronic: July 2018
By Joe Muggs · July 30, 2018
Higher dimensions and fantastical vileness; New York techno swagger and French-Japanese-Hungarian bohemianism; Welsh dub and Detroit fizz. There's a healthy crop of sounds from the outer reaches of the global dancefloor this month, and if there's a lesson to be learned here, it's how the more creative corners of dance culture respect experience. The roster of Honey Dijon's remix album has collectively logged a century in the underground; elsewhere, the likes of Rod Modell and Richard Norris prove that you can spend decades honing a very particular personal vision and not run short of inspiration. And Guido, Stagga, and Alis—artists of the dubstep generation—show that they, too, are learning and growing as the years of raving tick by. Of course there's young talent snapping at their heels too: dance music constantly proving that it is, as John Peel used to say of The Fall, always different, always the same.
View the Best New Electronic Archives.
While most of the focus on dance music in Scotland tend to alight on Glasgow, the country's capital of Edinburgh has its own rich traditions. One of those is a love of the harder end of techno, dating back to '90s club institutions like Pure and Test. Son of the city Gregg Davies, aka Savier, has a tendency to push the brutality as far as he possibly can and, after releases on labels like Acre, Darkfloor Sound, and his own Bloody Funny Clown, he returns on the French/Lebanese imprint Etang Brûlant with five tracks that kick up a deeply horrible sludgy racket. The songs swing a half-tempo snare with inexorable slowness, like vintage dark dubstep, but still keep the kind of industrial techno pulse you might expect from labels like Leyla or Bedouin. Absolutely, fantastically vile.
Honey Dijon
Xtra
Honey Dijon's current fame has been helped by her intellect, fashion sense, personality, and—above all else—her ambassadorship for the raw core values of the house music of her native Chicago. Sometimes experimental, sometimes high tech, sometimes lavishly musical, sometimes all about its disco roots, it's always unquestionably pure house. That's as much the case ever on this collection of remixes by friends of her 2017 album The Best of Both Worlds. There are plenty of veterans here—Baltimore via Sheffield's Maurice Fulton, London's Horse Meat Disco, New York's Eli Escobar, New Jersey's Harry Romero, and of course Chicago's Derrick Carter—plus two younger Swedish talents HNNY and DJ Seinfeld, and the subtle arpeggiations of German producer Rampa. It's Carter who wins the day with the most psychedelic hip house you'll likely hear this year—but it's just by a whisker. Every track here is house music with fire in its belly and a strut in its step.
New Yorker Rita Mikhael, aka E-Saggila, has a very particular way about her dark techno outings. There's something anthemic, something a little bit swaggery about her productions that suggests more the arena triumphalism of Underworld than dark and distressing Berlin club bunkers. She's capable of great variety, too: as well as three straight-ahead pounders, there are some great experimental breakbeats that lift the tracks way above the clouds into a delirious flight dream.
This "summer mixtape" by London duo duo Dan Henchman and Thomas Theodore just squeezes into the electronic section—at points, it's scarcely digital-sounding at all, with lots of loose and lazy indie-dance live grooves and woozy psychedelic vocal refrains. But there's a deep connection to the dancefloor at all times with scampering drum machines, swung hip-hop breaks, heat-haze shimmer keyboards, and dubwise effects agogo that keep this mixtape very much worthy of this roundup. Its great achievement is the way it carves out a space somewhere between London's funkier nightspots—the pair are mentored by trip-hop/broken beat vet Tony Nwachukwu—and the more zoned-out side of the global Balearic/alt-disco scene.
Merch for this release:
Vinyl LP
And talking of the global Balearica, Frenchman-in-Berlin and boss of the Banlieue label Benoît B makes some of the finest feather-light, '80s-influenced electronica on the planet right now. Everything he does in his extensive catalog is as deliciously simple, poised, and natural seeming as the William Morris-style floral design on the cover art. The influence of Sakamoto-style Japanese electropop, the Lithuanian spoken word vocals on "Gyvenimo Tėkmė," the Drexciya-like Detroit electro fizz on the title track: everything adds up to a sense of an exquisitely globalist party for highly-evolved beautiful people. In ugly times, sometimes beautiful music can hit you hard.
In her six years of releasing, Bristol-based one-woman-band Kayla Painter has tended toward fragmented rhythms that echo the early '90s Artificial Intelligence school of "home listening techno," or—as on her most recent release In The Witch Elm—deeply eerie atmospherics. This new track, though, is different again: it takes that heathen, shadowy strangeness and builds it into the most obviously dancefloor thing Painter has done to date. It's not conventional by any means, but the escalating tension here, as crackles and flickers of pitch-bent melody flutter around the slow, loping techno beat, could work wonders in the hands of a subtle DJ.
Merch for this release:
Vinyl LP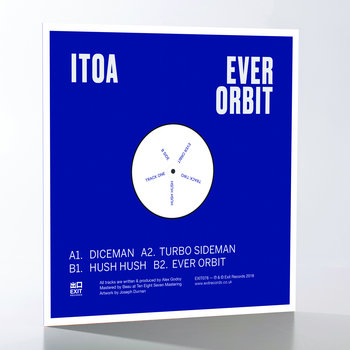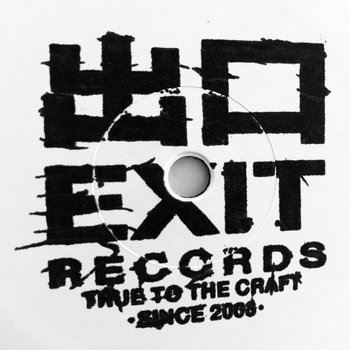 There's not much hype on 160bpm music just at the moment, which is perhaps a shame, as there's as much stunning stuff being released as ever, from the OG Chicago footwoorkers to mavericks like Scottish wunderkind Proc Fiskal and fast rising Londoner Itoa. Itoa's sound is absolutely rooted in the double-time sides of Chicago juke/ghetto house/footwork, but it's unmistakably British too, full of warping grime bass tones and vocal snippets, retro rave bleeps, and a fat dose of acid house gurgle. Decades of raving history are rolled into these tracks, but they're unquestionably of the now.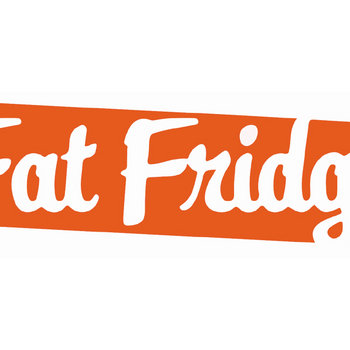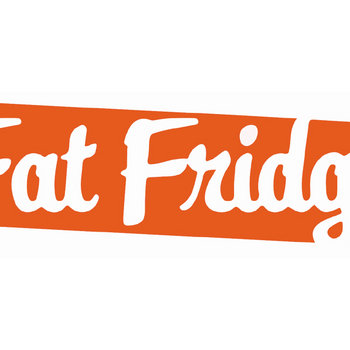 The Welsh capital Cardiff has never really registered as a center of bass music, but over the years, Rob Stagg, aka Stagga, has delivered some extraordinary twists on dubstep, grime, trap, and related sounds from his Fat Fridge studio in the city. This is essentially a digital dancehall-dub album, with occasional vocal contributions from regular collaborators Joe Blow, Patwan, and Nigerian-in-Wales Magugu. But the variation and drama that Stagga can wring out of the most bare-bones drum machine and sub-bass patterns—swerving into grime, Afrobeats, footworking, and sounds from far off the planet too—show he's still working in a creative space all his own.
Merch for this release:
Vinyl
There isn't room in this entire column to document the achievements of Richard Norris: psychedelic historian, underground club culture Zelig, and half of The Grid with Soft Cell's Dave Ball. Suffice to say, it's always worth pricking your ears up if he announces a new project, and this—with Icelandic singer-songwriter-composer Finnur Bjarnason—is up there with his best. It comprises two ambient-classical pieces that approach the heart-rending depths of Bjarnason's countryman, the late Jóhann Jóhannsson, plus the title track, which binds the same contemplative moods to an emerging dub-house pulse and Bjarnason's voice processed into the cooing of a strange spirit. In the right hands, this track could cause emotional devastation in dancers.
Strange symmetries in the air… This first release in a while from the Bulgarian-Italian Londoner Alis (formerly known as Subeena) has a very similar structure to The Long Now's EP: one crawling, dubwise dance track followed by two contemplative ambient tunes, all heavily informed by avant-classical composition. But where TLN's sounds are full of air and vast open spaces, Alis looks inwards, with dense, alien clusters of sound, and her own drawn-out vocal intonations, which are particularly effective in the repetitions of the lead track "You&I (Before)."
Merch for this release:
Vinyl LP, Compact Disc (CD), Vinyl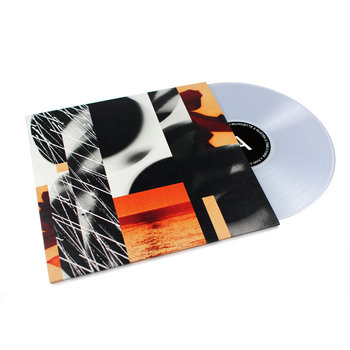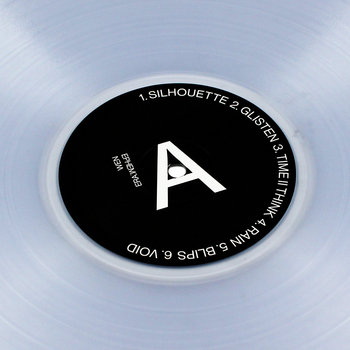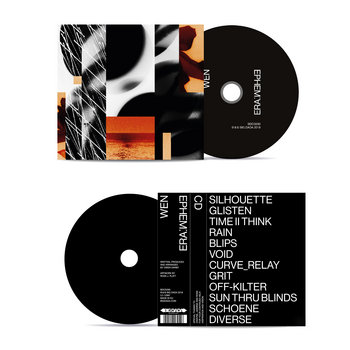 The "weightless grime" sound of artists like Logos, Blackdown, and Yamaneko in London, and artists further afield like Rabit in Texas and Prettybwoy in Tokyo, continues to be one of the most vividly cinematic styles around. Its sharp edges, understated but intense melodic synth work, musique concrète percussion, and Orientalist motifs can't help but conjure the future cities of Akira, The Fifth Element, and Altered Carbon. That's also the case with Wen, newly signed to Ninja Tune offshoot Big Dada, who rewires the template around a house tempo pulse. These 12 miniatures—often under three minutes—are like sketches of a world where the future has already arrived. It's often an overwhelming, alien future, but there's always a sense of fragile humanity at the heart of every track.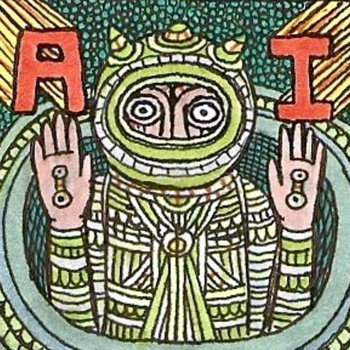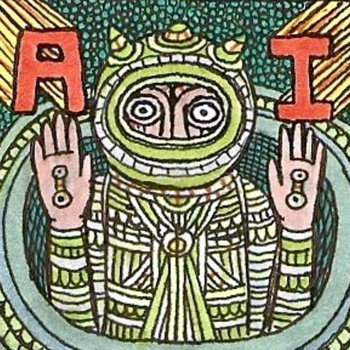 Merch for this release:
Vinyl LP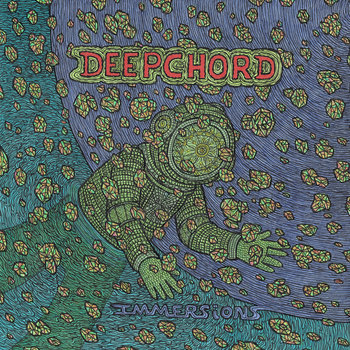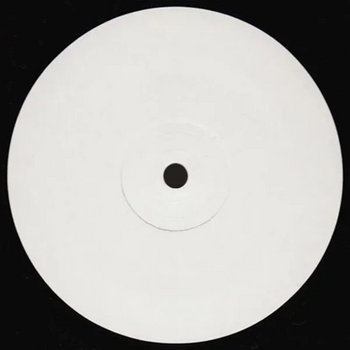 The Astral Industries label specializes in ambient music, but this time 'round, there's a techno pulse—albeit submerged beneath a translucent audio sea. Detroit-born Rod Modell is perhaps the greatest producer of dub techno in the world, better even that the sound's originators Basic Channel. Here, as ever, the total immersive quality of the currents of fizz and fuzz that flow around one another makes time disappear, and you feel as if you could happily bathe in it forever. Which is lucky, given the shorter of these two tracks is over 17 minutes long.
Bristol producer Guy Middleton, aka Guido, has always been known for his harmonic complexity. His early productions at dubstep's height avoided obvious build-and-drop structures in favor of unfolding songs that drew heavily from grime and R&B in their tonality. For this EP, he's taken inspiration from his travels in Africa, the distance from Cairo to Capetown that he undertook last year. But this is the antithesis of global cultural scavenging—while there is a  Middle Eastern oud in the opening track, Middleton has mainly kept his U.K. bass sound palette, and used it to explore the alien mental states he found himself in far from home. This ranges from the downright scary ("54 Celsius") to the untethered and dreamy ("Babu Lamu"), but always with those complex song structures and unfolding musical narratives at which he's always excelled.
Merch for this release:
Vinyl LP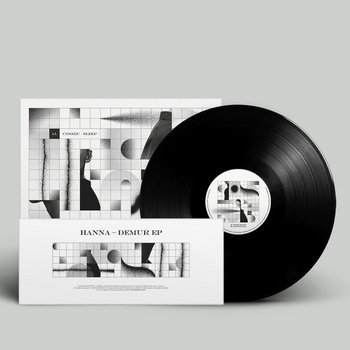 "Deep house" has to be the most abused term in the dance music lexicon—all too often, it just means "anything more subdued than an EDM scream-up." But Cleveland, Ohio musician Warren Harris, aka Hanna, can make you understand the term's true meaning. As you might guess from a Theo Parrish collaborator, his music blurs what is "organic" and what is "electronic"; in some senses, he is a soul musician whose grooves happen to alight in the same territory as house. But the more you listen to how the elements balance each other, with no voice, instrument, or drum machine ever taking precedence, the more you think that not only is this house, but it's some alien, hyper-involved form of house from a higher dimension that maybe you too could access if you just press play on the EP one more time. Music this good can have some strange effects.