BEST DANCE 12"s
The Best 12" Dance Singles on Bandcamp: March – May 2020
By Sean Keating · June 10, 2020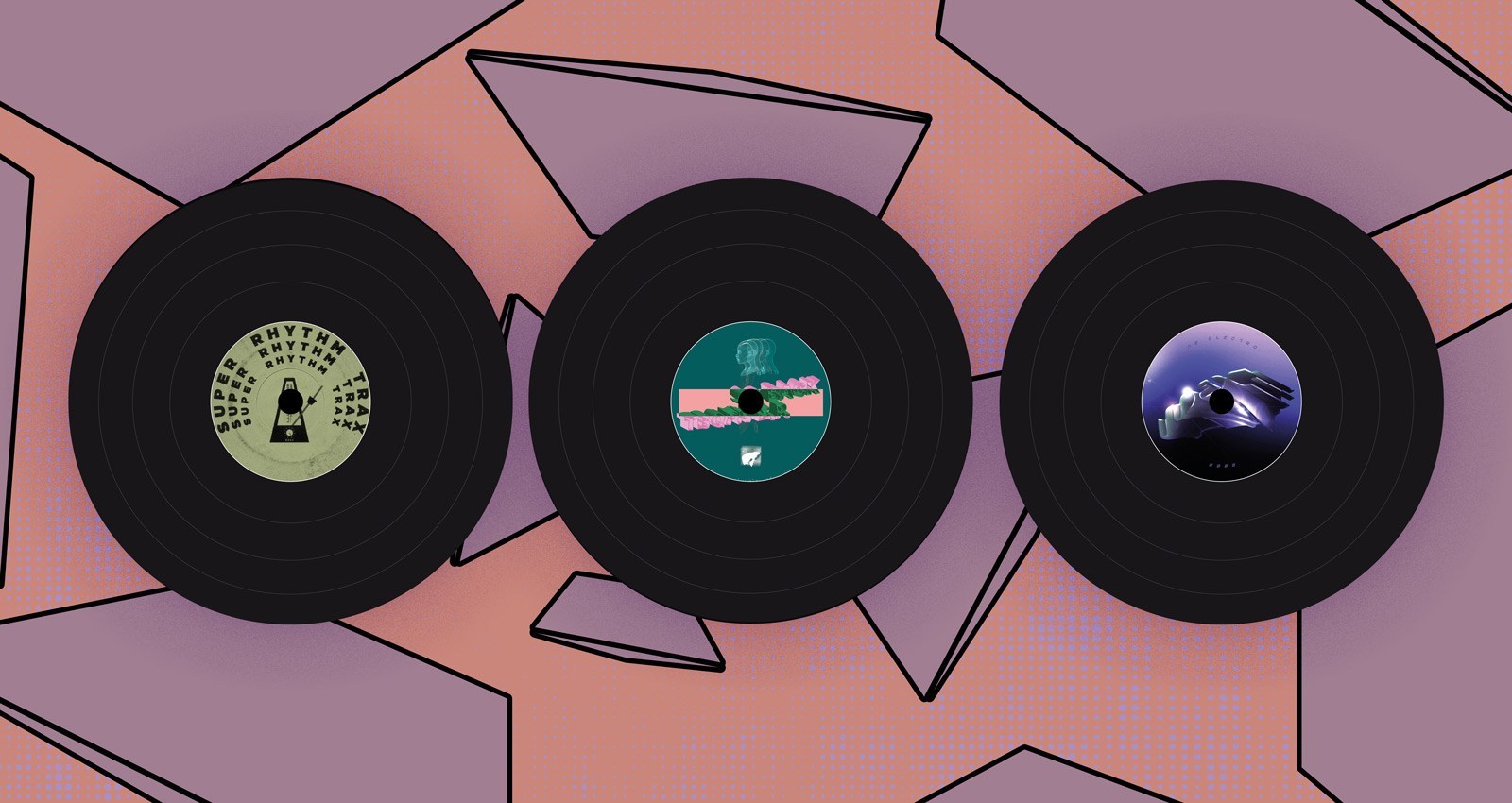 Despite the current global crisis, dance music's independent artists and labels continue to do whatever it takes to get cutting edge music pressed on the scene's most cherished format. From Moroccan tribal juke to considerate Chicago booty house and life-affirming Irish hard house to slamming Kiwi electro, these are the best 12" dance singles on Bandcamp from March, April, and May.
Guedra Guedra كدرة كدرة
Son of Sun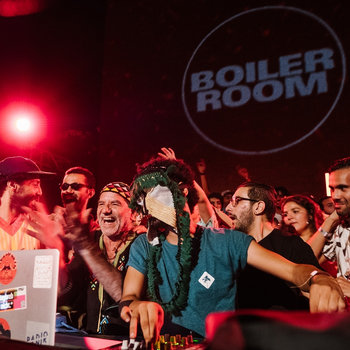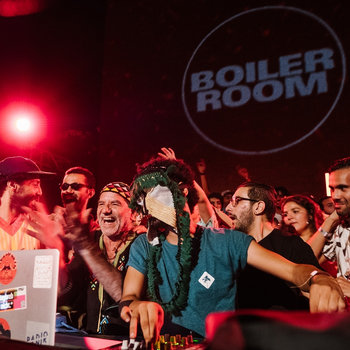 Merch for this release:
Vinyl LP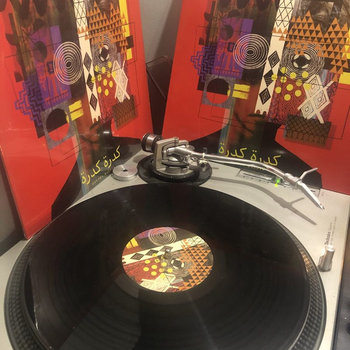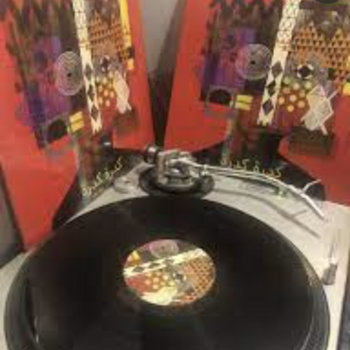 Over the past decade Morocco has slowly made a name for itself as a vital player in the world of electronic music. With Son of Sun, Casablanca's Guedra Guedra كدرة كدرة adds a key release to the canon of boundary pushing dance music from North Africa. "Uggug" kicks off with a raucous female chorus and clamoring percussion before exploding into a frenzy of bass, melody, and sirens. The chaotic bottom-heavy energy continues throughout the EP, but is regularly contrasted with reflective and spacious passages, as on "Anlo Kinka." Guedra Guedra explores a wide range of genres and rhythms, from hints of baile funk on "Black Wax" to the Chicago flavored footwork and juke rhythms of "Juke Lockstep," to the trap-tinged percussion on "Aït Crossing."
Merch for this release:
Vinyl LP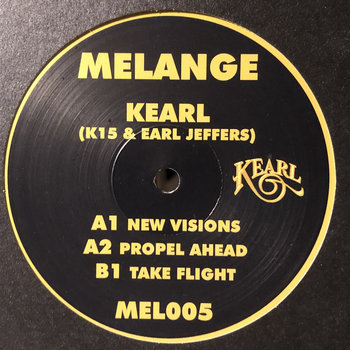 K15's collaborative EP with SMBD last year was as good as we'd hoped it would be, and his latest partnership, this time with Earl Jeffers, is just as exciting. Over the course of three tracks, the Kearl EP delivers three irresistible club cuts. "Propel Ahead" is a glorious synth-driven sunset jam, and "New Visions" sounds like what the Headhunters could be had they cut their teeth at the legendary broken beat CoOp club night. Album-closer "Take Flight" is a low-slung, uplifting house track, which bursts to life courtesy of plentiful Afro-Brazilian percussion and a tantalizing synth lead.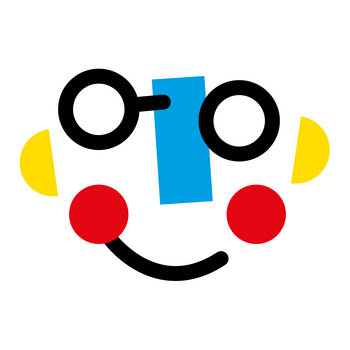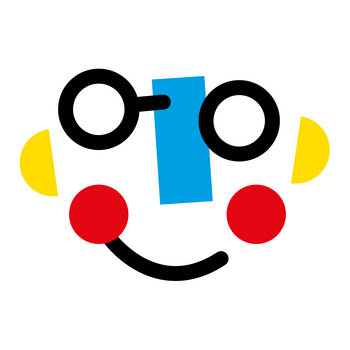 Merch for this release:
Vinyl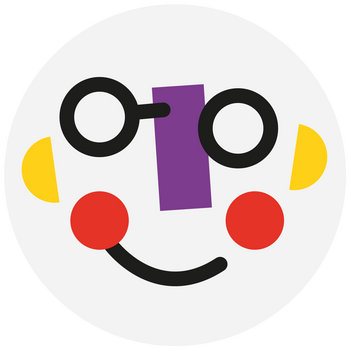 The debut release from upcoming Seoul-based producer Closet Yi is a mesmerizing trip through plush aural settings. The busy, light-hearted atmosphere created on the first half of "Honeymoon Junction" dissolves to become an eerie and unsettling mechanical chug, drastically changing the song's direction via cascading synths and murky percussion. Closet Yi dials up the energy levels on "Circle Dance" with whirling arps, digital birdsong, darting melodies, and crisp percussion. The EP's final offering, "Basalt (玄武岩)," builds on the intensity of "Circle Dance," steadily evolving over the course of almost eight minutes into a wingding of hand drums, pads, and precise bass programming.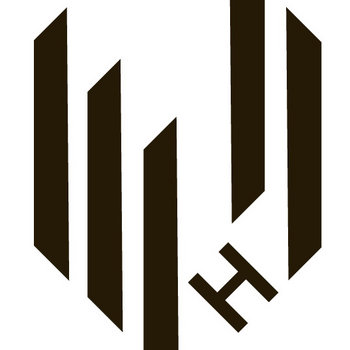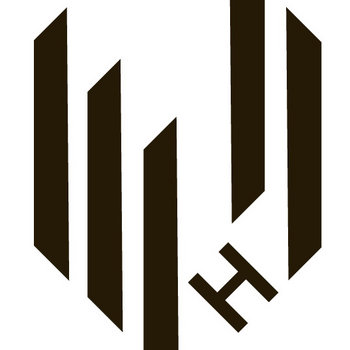 Merch for this release:
Vinyl
Following three crucial releases on CPU, 96 Back's latest effort comes by way of London's Hypercolour Records. First up is "Party Animal," a slice of stripped back upbeat electro, complete with squiggly bassline and pulsing chords. The mood darkens dramatically on "Cosied By," which builds an uneasy aural tapestry before bursting into a gritty percussion and bass-heavy rolls. The title track oozes manic, bleeped-out tension over a broken drum pattern that slowly builds to a powerful, skipping groove. "Fe Symbolic" closes out the record, flipping between two beautifully opposing sections that further exemplifies 96 Back's mastery for creating and releasing tension.
Merch for this release:
T-Shirt/Apparel, Vinyl, Vinyl LP
Middle Name Dance Band returns for a second volume of Middle Name Dance Tracks, packed with sun-soaked dancefloor sounds. "Love Bite" sets off the EP with a low-slung groove until it reaches an impeccable horn arrangement, at which point it erupts into an ecstatic timbales break. "Weekend Love Chant" is another laidback affair, with luscious synths and horns alluding to warm evenings by the sea. The second half of the release is noticeably more upbeat. "Deeper Than Love" flits between an exercise in quirky jazz-fusion and eyes-down deep house, while "Lovers Carnival," as the title suggests, cranks the tempo further into what is probably most lively offering on the release, with a driving rhythm section powering sophisticated, Brazilian-influenced piano and synths licks.
Merch for this release:
Vinyl LP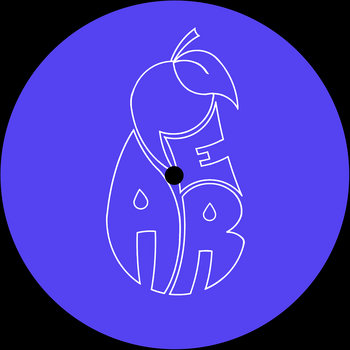 For those of us that need an unbridled rush of euphoria in these uncomfortably static times, the latest New Members release on Pear should cure what ails you. From the get-go, the title track unleashes a barrage of ecstatic hard house with soaring synths, a sprinkling of acid, and a soul-seizing vocal loop. "Stargazer" maintains the euphoria of its predecessor, but casts its eyes to the galaxies, trading the harsh energy of "Deep In The Night" for simmering pads and soundscapes. New Members deals the finishing blow with "Forcefield Shifta," a crunchy, bass-driven hardcore roller complete with warped vocal snippets, weighty chord stabs and frantic breaks.
Merch for this release:
Vinyl LP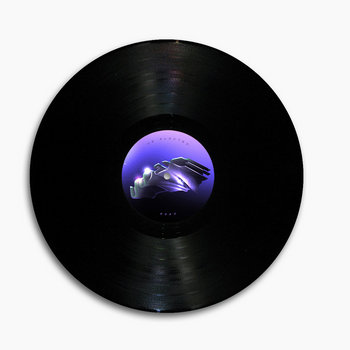 The island nation of New Zealand isn't exactly known for the robotic sounds of electro but NZ Electro 2020 on Index Records suggests it might be in the near future. The EP shoots out of the starting gate with Go Nuclear's "Hardbass," an expertly executed exercise in machine funk, complete with prophetic mechanized vocals and sparkling digital stabs. A more experimental and atmospheric side to the genre features heavily on tracks like Holk Hogon's "Polystyrene," DJ PG/VG's "Isotonik," and Wormfarm's "Suboxone," which pair ghostly pads with harsh sound effects and rabid drum machines. These are nicely balanced by the sparser and more melodic nature of Fray Mysterio's "H° (g° f)" and Amamelia's "Unshelter Me."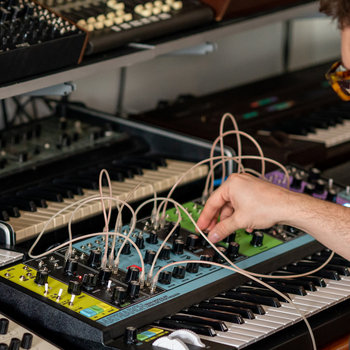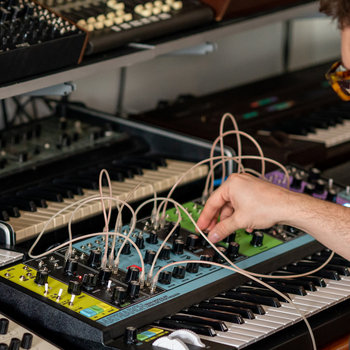 Merch for this release:
Vinyl LP
This is definitely the most unique release in this month's roundup. Having grown up around booty house in Chicago, Pizzaboy (real name Max Ravitz) has always had a love for the music of his youth but, in his own words, "didn't totally connect with some of the messaging, so the first song I made was me trying to flip the archetype and make consent-focused lyrics." The Deep Dish EP is straight up slamming booty house, but it flips the lyrical content the genre is known for on its head. On "No Affection," Pizzaboy offers "Face down, ass up/ Let me pull out your chair/ I'm a different kind of man you see/ I'm more self-aware," in a pitched-down drawl. "Just Stop It" is an ominous instrumental weapon of formidable force, immediately followed by the ridiculously bouncy "Too Familiar" with Pizzaboy back on the mic warning off overly outgoing strangers.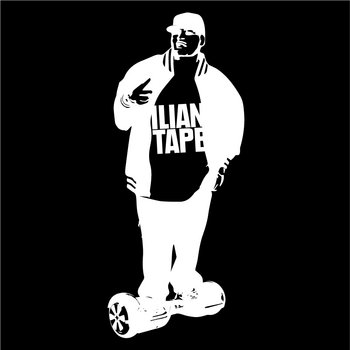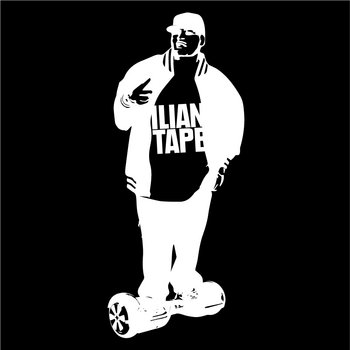 Merch for this release:
Vinyl
Illian Tape have long been known for releasing a unique take on rugged left leaning club music, which makes them the perfect home for a new alias from the artist better known as J. Tijn. Give Thanks is an unhinged excursion into 21st century soundsystem cultures, all tied together by heaps of bass weight. The ominous first notes of "Present" explode into a punchy bassline, backed by thundering claps and percussion. "Hole Flow" is slightly more subdued, yet manages to maintain a brutish energy; while the hectic, overpowering synths on "Mersh" are grounded by a stuttered rolling snare line. As the EP progresses, the soundsystem influence is felt stronger. Both "Live Wire" and "The Beach" boast boisterous dubstep-esque basslines powered by Zeki 808's distinctive drum patterns. The most club-ready track featured is most likely "White Label," with its dark, undulating bottom end and clattering drum samples whipping up a storm of trailblazing rhythms.
Black Girl / White Girl
5XXXI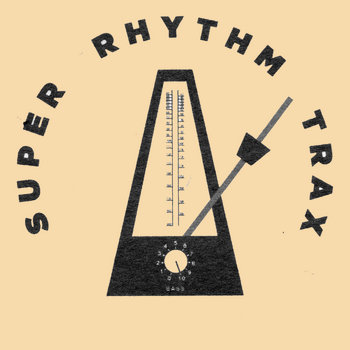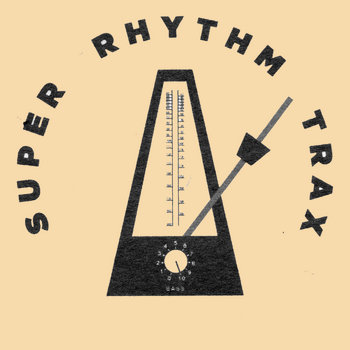 Merch for this release:
Vinyl LP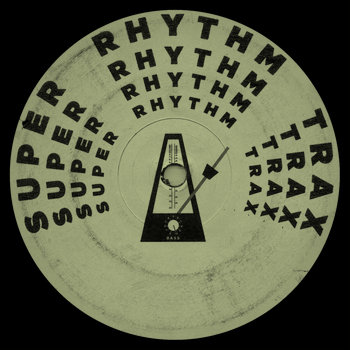 Curaçaoan-Israeli production and DJ duo Black Girl / White Girl have been making waves internationally with boisterous releases for institutions like Green Velvet's label Relief and Skream's Of Unsound Mind imprint. Their latest release is their most refined and funkiest to date. "5XXXI" immediately gets busy with a crunchy machine bounce, which is interlaced with loopy acid lines and ominous, inter-galactic vocal samples. Luca Lozano and DJ Steve's "Sheffield Bleep City" remix piles on an even bigger helping of acid and stuttering percussion, not that the blistering intensity of the original mix needs any augmenting.
As a label with a team scattered across opposite sides of the Pacific Ocean, Darker Than Wax are in the perfect position to showcase soulful cutting-edge electronic music from all over the world. Their new Bodyclock series, an outlet for the label's more club-focused excursions, features cuts from artists on four different continents, in true Darker Than Wax style. First up is Melbourne's Teymori, whose self-titled 2018 EP is still a fixture on dancefloors the world over. "Take My Time (ft. Jace XL)" is a sun-drenched slice of joyous house music, complete with shimmering keys, Bootsy Collins-esque bass licks, soulful vocals, and delicate horn meanderings. NYC's Malik Hendricks is up next with another heartfelt vocal led club jam, whose silky synths and warm bass is underpinned by gritty, jacking drums. The remaining tracks on the EP take a harder instrumental form, with Belgium's Ricky Razu, label co-founder Kaye, and Singapore-based newcomer Halal Sol all delivering formidable dancefloor workouts.
Merch for this release:
Vinyl LP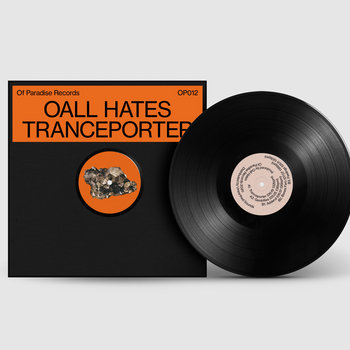 Austrian producer Oall Hates returns to Of Paradise for his second release on the label with six lethal cuts. Often with dance music as aggressive as this, the funk or danceability is sacrificed for brute force; that's not the case here. While every track featured is a complete aural onslaught, they are all built on the foundation of an incredibly powerful groove, giving the impression that Oall Hates recorded the entire project on his feet, involuntarily dancing around his equipment. The title track, which is the EP's most restrained moment, still packs an almighty punch; as soon as it ends, the EP begins shooting through the chaos of hyperspace. "Adderol" will most likely be the most popular choice for club play (once they're open again) with its darting chord stabs, squirming acid lines, and a kick drum that weighs at least several tons. The drum programming throughout Tranceporter strikes the astounding balance of being intricate, detailed and unique while also being totally wild and joyous but is particularly noticeable on 'Gentrifies" and "Bones Farrow" and is possibly the main thing that sets Oall Hates head and shoulders above many of his contemporaries.
Merch for this release:
Vinyl LP, T-Shirt/Apparel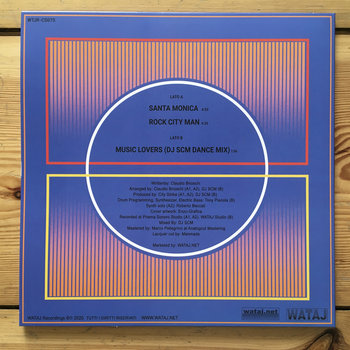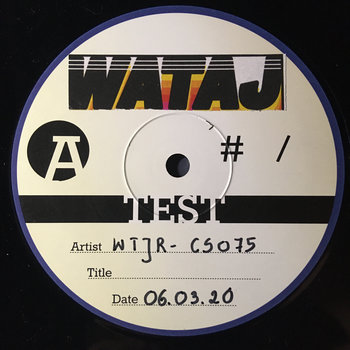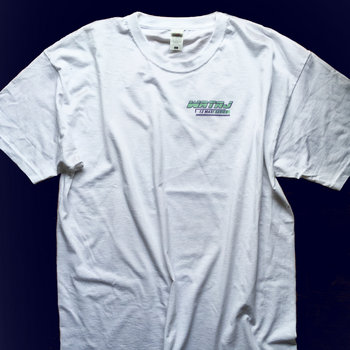 Berlin-based label WATAJ releases manage to both stare inquisitively into the future and nostalgically examine the past. Santa Monica, Claudio Brioschi's latest release under his City Strike alias, sounds like a mysterious relic from a mid-'80s parallel universe. While the sound palette remains remarkably close to the classic sounds of the time, the musical ideas they're used in sound fresh, contemporary, and even somewhat alien. Across the course of three tracks, City Strike slowly cranks the thermostat from the cool, breezy funk of the title track, to the gloriously swung two-step boogie of "Rock City Man" before closing out on a bizzaro upbeat DJ SCM remix of "Music Lovers." That the original "Music Lovers" has never been released only adds to the suspicion that the team behind WATAJ are, in fact, inter-dimensional time lords.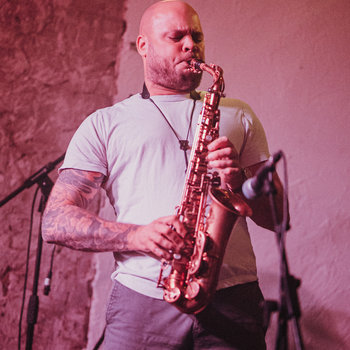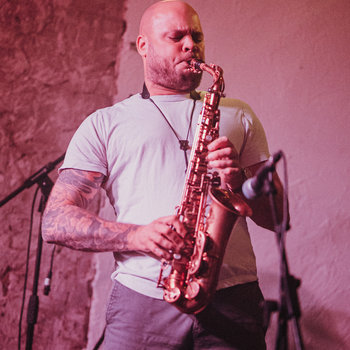 Merch for this release:
Vinyl LP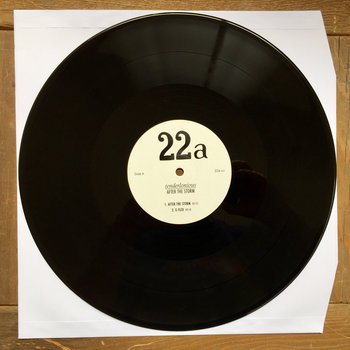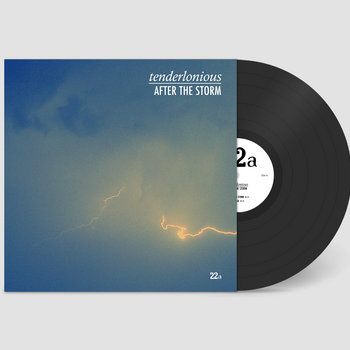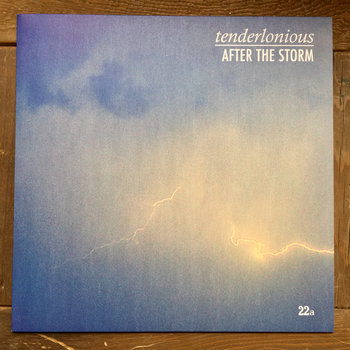 Between running his label 22a, playing with his bands Ruby Rushton and the 22archestra, recording collaborative projects with musicians in Poland and Pakistan, as well as making more electronic-focused music as a solo artist, it's difficult to imagine when Tenderlonious finds time to sleep. His latest solo effort might be both his best and his most club-ready to date. Over the course of After The Storm, Tenderlonious makes it more obvious than ever as to why he's one of the most interesting artists in the realm of jazz-influenced dance music. The title track sounds like what one imagines Larry Heard would create, had he decided to trade soulful vocals for nimble flute chops (and occasionally dabbled in psychedelics). "G Flex" and "Broken Hearts Club" lean heaviest on the syncopation, with the latter being one of the most ice-cold electronic grooves of the year so far. Throughout After The Storm Tenderlonious effortlessly balances playfully soaring musicianship with rock hard rhythms in a way only he could.
Merch for this release:
Vinyl LP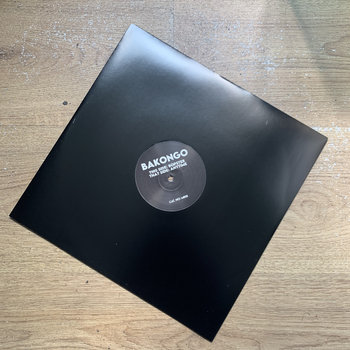 Over the course of the past decade, Roska has cemented himself as one of the shining lights of UK funky. His most recent efforts under his Bakongo alias are an outlet for his more techno- and tribal-focused productions, as perfectly exemplified here. Both "Bopster" and "Anytime" are designed to do damage. Although slightly more subdued than his releases as Roska, both tracks are almost entirely percussion-driven, with more than a hint of his signature drum programming. The overriding lack of melody or harmony makes it that much more tantalizing when the synthetic steel pan on "Anytime" is teased in. While the music featured is incredibly stripped back, it never falls into the trap of becoming repetitive or contrived—mainly because of the immense attention to detail evident in the sparse elements that make up each track.