BEST COUNTRY
The Best Country Music on Bandcamp: November 2022
By Ben Salmon · December 01, 2022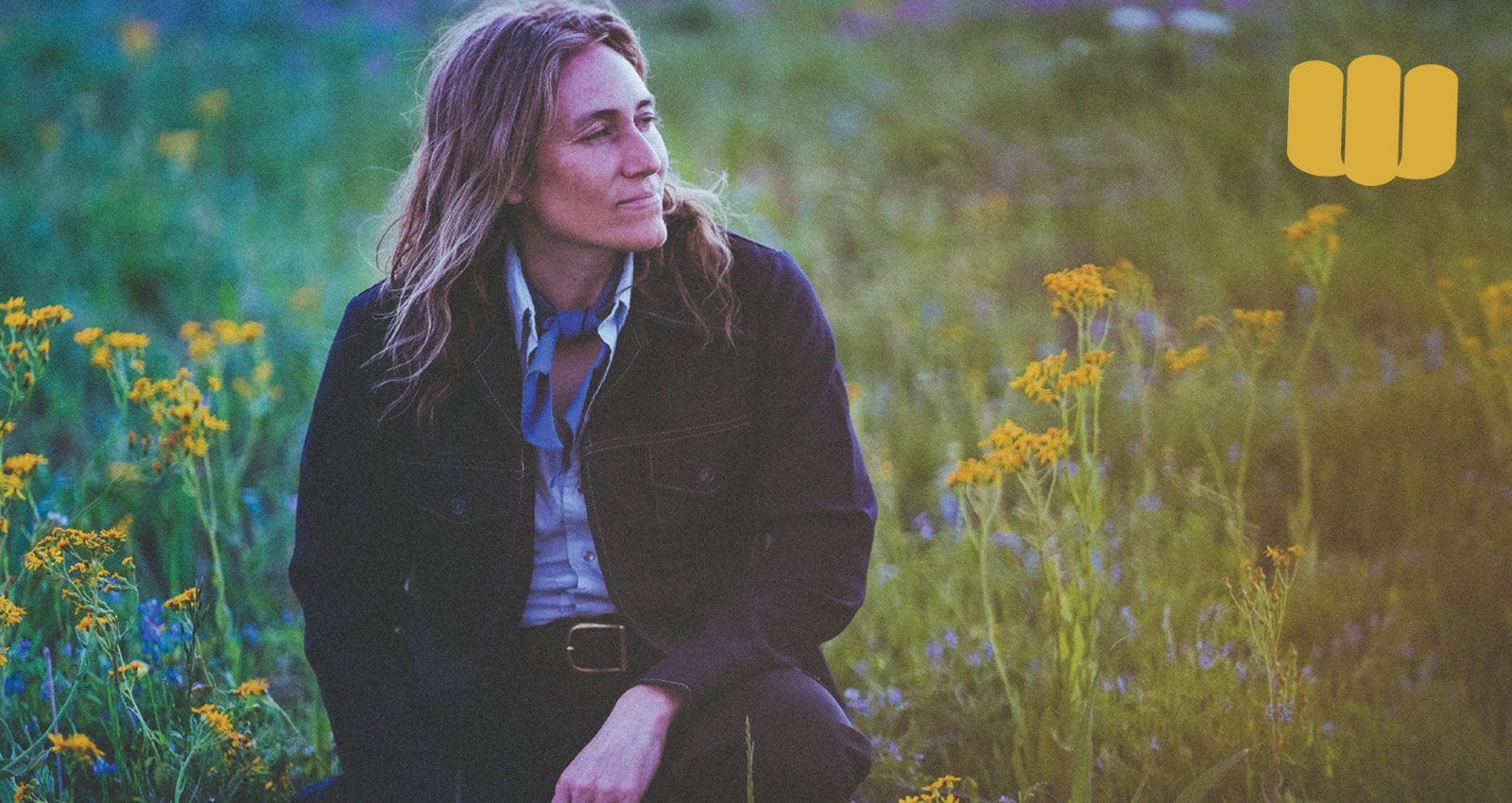 As 2022 enters the homestretch, a surge of twangy releases in November made narrowing down this month's Best of Country list a challenge. Below, you'll find a handful of good country albums, some old-soul Western swing, out-there Appalachian sounds, a tribute to a Texas titan, and the biggest thing to come along in bluegrass in quite some time. Enjoy!
Merch for this release:
Vinyl LP, Compact Disc (CD)
Thanks to his adventurous approach to the banjo and fiddle and his proximity to North Carolina's creatively fertile Triangle region, Joseph Decosimo has collaborated with modern indie acts like Hiss Golden Messenger and Wye Oak. On his solo album While You Were Slumbering, Decosimo digs into the ancient sounds of the Appalachian mountains, treating old ballads and traditional songs with care as he filters them through his own experimental instincts and juxtaposes charming melodic elements—sprightly fiddle tunes, Alice Gerrard's distinctive voice—with drifting, droning tones. The results are sublime and strangely heartening.
Merch for this release:
Compact Disc (CD), Vinyl LP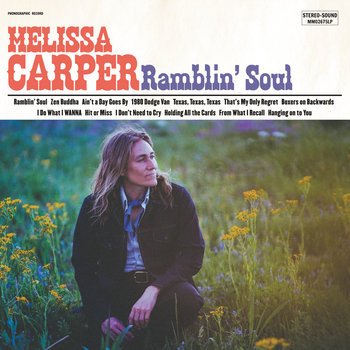 A month ago, it seemed to be a foregone conclusion that country superstar Miranda Lambert had made 2022's best album about the restless life of a wandering spirit. But here comes fast-rising singer-songwriter Melissa Carper with Ramblin' Soul, a collection of tunes that sprouted when COVID-19 took her off the road after she spent years bouncing between Nebraska, Arkansas, Tennessee, and Texas. Carper's songs are deeply rooted in Western swing and traditional country, heavily influenced by old soul and blues music, and invariably easy on the ears.
Merch for this release:
Vinyl LP, Compact Disc (CD)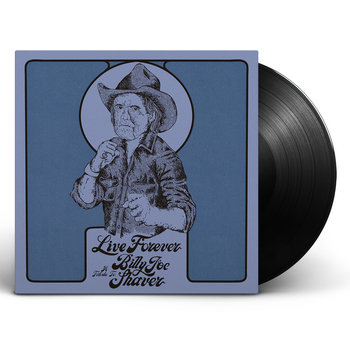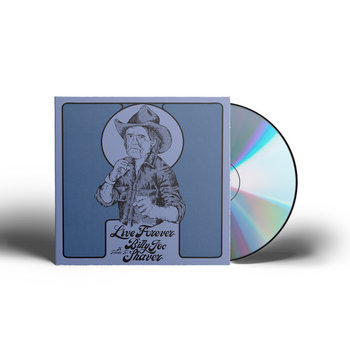 It's been just over two years since outlaw icon and mighty Texan Billy Joe Shaver died, leaving behind a well-earned reputation as your favorite songwriter's favorite songwriter. (That's what they say when your tunes are recorded by Johnny Cash, Elvis Presley, and Waylon Jennings, to name just three.) This new tribute album stands as a monument to Shaver's influence, with contributions from Willie Nelson, Margo Price, George Strait, Allison Russell, and Steve Earle, among others. The performances range from rock solid to spectacular, partly because of the talent here—and partly because it's hard to screw up a Billy Joe Shaver song.
Merch for this release:
Compact Disc (CD), Vinyl LP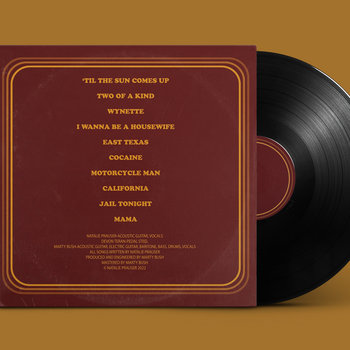 Natalie Prauser and Marty Bush have something pretty good cookin' in Kansas City. Bush's solo album made our Best of Country list in February, and the couple's duets record did the same in June. Now, it's Prauser's turn to take center stage, and she's clearly ready for the moment, delivering 10 sturdy, honky-tonkin' tunes about people, places, love, travelin' and trouble. As he did on Bush's album, Devon Teran plays tasteful pedal steel, and Bush plays just about everything else, but it's Prauser's vibrant voice that makes these melodies pop and the stories come to life.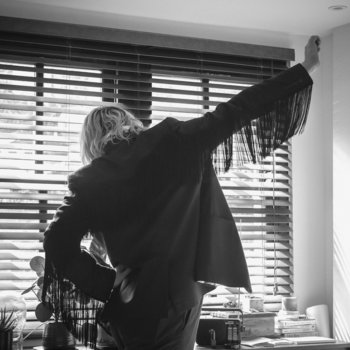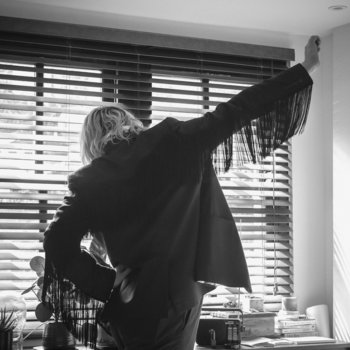 Merch for this release:
Vinyl LP
In 2020, Honey Harper's debut album Starmaker introduced the band's unique country style, where swooping pedal steel guitar and digitally processed vocals come together to produce a particularly cosmic brand of twang. On their sophomore effort (and first recorded with a full band), Honey Harper scale back the robot sounds and create space for silky frontman Will Fussell to explore more traditional forms and for his wife Alana Pagnutti to play a more prominent role in the creative process. Along the way, they found a slinky new groove that's a little less out there, but probably more sustainable.
Musicians setting career goals could do worse than to aim for the lofty level currently inhabited by Billy Strings, the Michigan-bred bluegrasser who announced an arena tour at the beginning of November, then released a new album with his dad Terry Barber in the middle of the month. That's clout! Me/and/Dad features 14 bluegrass and country classics the two have been playing together for years, including traditionals and songs by George Jones, Doc Watson, and A.P. Carter. When Billy Strings is involved, you know you're going to get bright, melodic, fast-paced picking, and he and Barber sing with a familial closeness that tickles the ears and warms the heart.
Though she isn't (yet?) a household name, Baltimore-based Suzannah goes by a mononym on this, her first-ever album after many years of writing songs and performing live in public. You can hear that experience in the uncommon ease of her delivery and in her evocative storytelling, which often centers around heartbreak and how to move past it. ("Looking back," she sings at one point, "will lead you straight to hell.") Is There Any Love In Your Heart features 10 twangy songs about trauma, resilience, redemption, and healing, each draped in a dreamy, unhurried vibe that befits their maker's patient approach to music.
First things first: Jack Schneider, an up-and-coming sideman and songwriter in Nashville, brought in country giants Vince Gill and David Rawlings and top-shelf session players Stuart Duncan and Dennis Crouch to help him record his debut album Best Be On My Way. That is a mind-boggling amount of skill and experience in the room! And it wouldn't matter very much if those guys didn't have good songs to play. Schneider made sure that wasn't the case, writing 10 gentle and well-crafted folk songs imbued with a timeless quality that reveals itself almost immediately. Audiophiles are in for a treat as well; slip on some headphones, fire up the song "Tennessee" and melt away as the strings and vocal harmonies envelop you.
Nathan Schmidt is from Kansas, and he's based in Southwest Colorado, but his music sounds a lot like a travelogue on the great state of Texas. Sometimes, that means muscular twang-rock that would sound perfect blasting out of an Austin honky-tonk ("Too Much Like Home"). Elsewhere, we're talking tear-in-my-beer ballads that echo the Lone Star State's tradition of songwriters with three names ("Will It Hurt You?"). The most fun, perhaps, is when Schmidt channels the horn-heavy Tejano sound of the legendary Texas Tornados, as he does quite effectively on "Ain't Leavin'." Of course, the guy's probably not trying to make Texas music; he's trying to make Nathan Schmidt music. As he should!