BEST CONTEMPORARY CLASSICAL
The Best Contemporary Classical on Bandcamp: November 2022
By Peter Margasak · December 02, 2022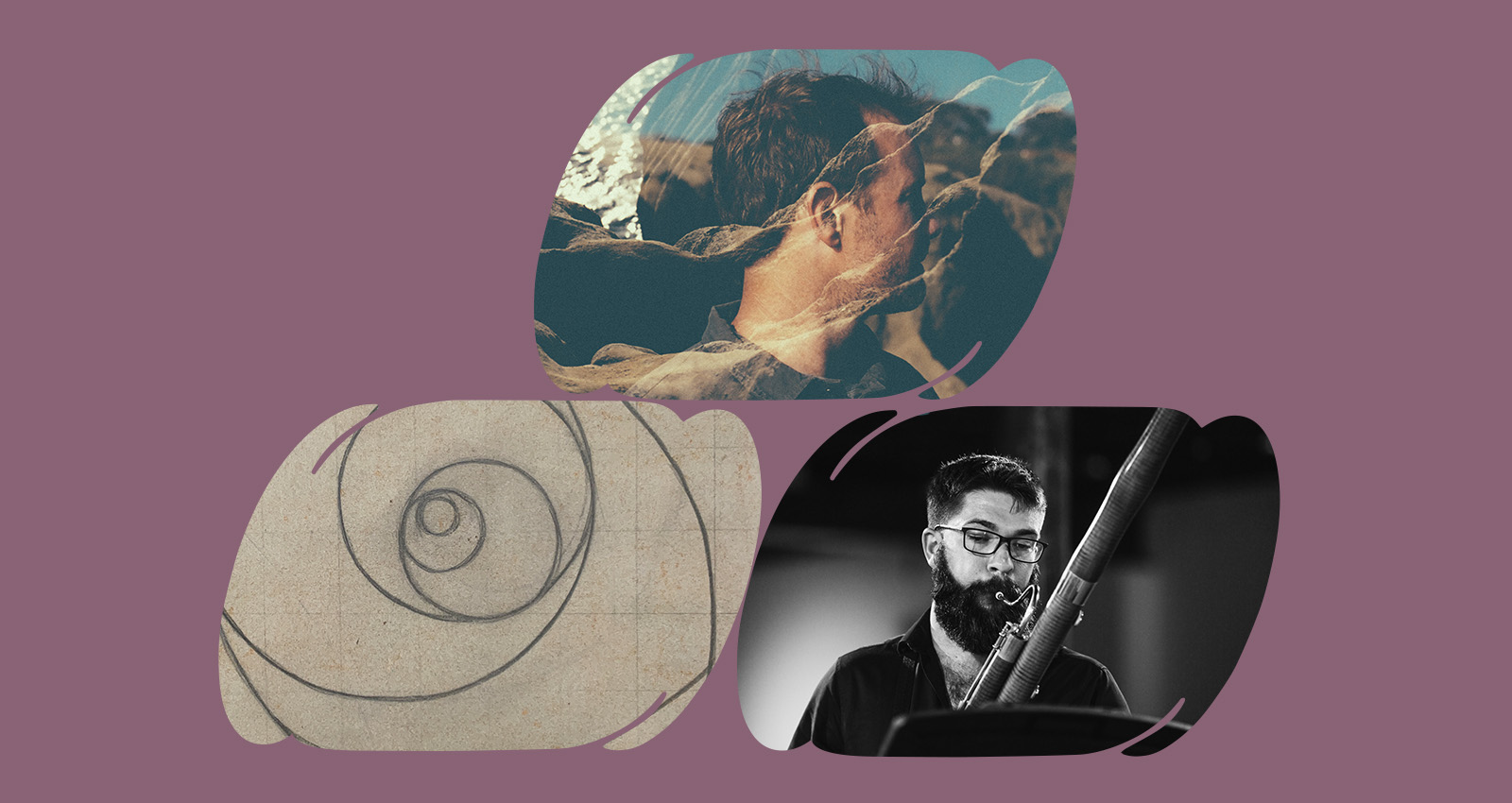 The taxonomy of contemporary classical music—new music, contemporary music, whatever you want to call it—is a thorny issue. But every month, we'll take a look at some of the best composer-driven music to surface here on Bandcamp, that which makes room for electronic experimentation, improvisation, and powerful takes on old classics.
Merch for this release:
Vinyl LP, Compact Disc (CD)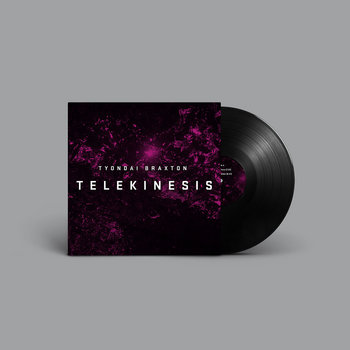 In the press release for this work from Tyondai Braxton, the composer calls Telekinesis "the latest and largest example of intersections between my electronic music and notated music, both sonically and philosophically." On first listen that statement confused me, as the sounds on this recording are primarily orchestral, but it didn't take long to realize Braxton was describing an approach more than a palette. Performed by 87 individuals including the vocal choir The Crossing, the Metropolis Ensemble, and the Brooklyn Youth Chorus, the work treats those various musicians and the composed material in an oddly modular fashion, as if Braxton wrote the music by cutting and pasting on his computer. I have no idea what his process actually is, but this album has proved seriously addictive; its richly detailed timbre is impossible to resist.
Braxton used the manga classic Akira as a thematic framework, tracing the destructive hubris inherent in humanity in a harrowing sonic journey. He references vintage suspense and horror film scores, dissonant orchestral work brilliantly able to transmit ominous foreshadowing. This was historically a crossover point for avant-garde 20th-century music to move into the mainstream, such as Ligeti's work appearing in Kubrick's 2001: A Space Odyssey (1968). While the needling, spindly guitar passages by Taylor Levine (Dither Quartet) and Braxton's synth washes and squiggles feature prominently in the dense soundscape, there's a kind of post-modern pastiche at work that prevents Telekinesis from sounding staid or old-fashioned, even with the references noted above. Endlessly entertaining and beautifully put together.
Merch for this release:
Compact Disc (CD)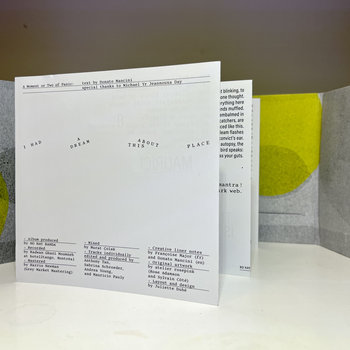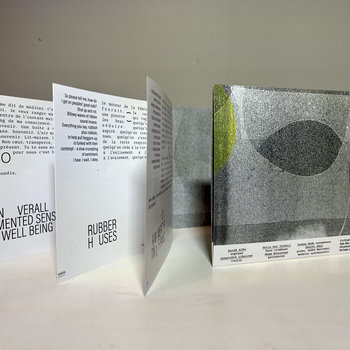 No Hay Banda is a sextet that formed in 2016, and although this is their first recording they've firmly established their importance to the contemporary scene, organizing concert series and working closely with a global array of composers and fellow performers to present some of the most exciting new music in Montréal. This superb, forward-looking ensemble reinforces the evolving depth and richness of experimental composition practices in Canada, spreading four extended works across two CDs by equally fearless composers who call the nation home. All four of these pieces eschew traditional forms and sounds, instead enlisting the performers to help conjure endlessly elusive timbres and structures.
Anthony Tan's opening piece "An Overall Augmented Sense of Well-Being" uses electronics to smear and transform shifting long tones, gestures, and glissandi articulated with violin, saxophone, percussion, and piano into a luxuriously unfolding series of movements capped by a descending flurry of sound. It's as if a patiently pooling mass of elusive textures and sustained tones has suddenly burst through its container, the sounds falling to the ground in dramatic swooshes, only for the process to repeat, with new details emerging with each iteration. Sabrina Schroeder's "Rubber Houses" is just as slippery, chugging sibilant breath and friction noise that stops and starts toward industrial-grade intensity only to eventually evaporate in a mist of graceful ambience. Andrea Young's "A Moment of Two of Panic" seems headed toward amorphousness, but amid the gripping colors and enveloping tension, singer Sarah Albu enters, shaping elegant melodies in a pristine soprano over the abraded, mewling din. Costa Rican composer Mauricio Pauly, a co-founder of England's excellent Distractfold ensemble, wrote the closing piece "The Difference is the Buildings Between Us" is just as ephemeral in its delicate layers of unidentifiable sounds that rustle and ripple before some spare piano chords intervene, adding some meditative closure.
Matt McBane & Sandbox Percussion
Bathymetry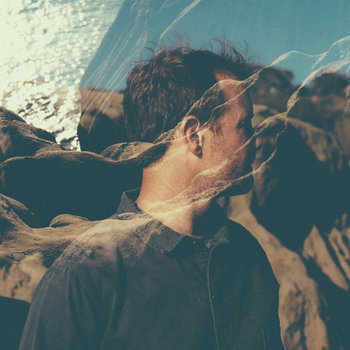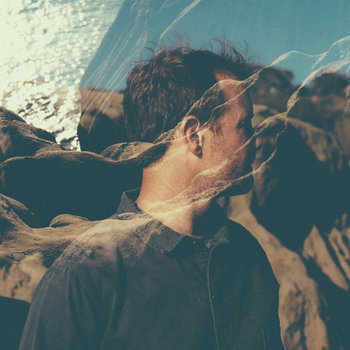 Merch for this release:
Compact Disc (CD), Vinyl LP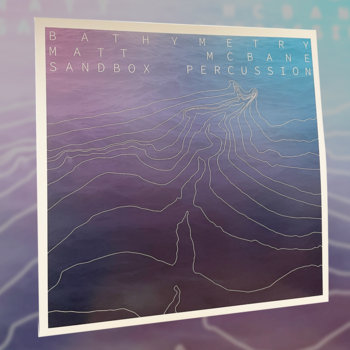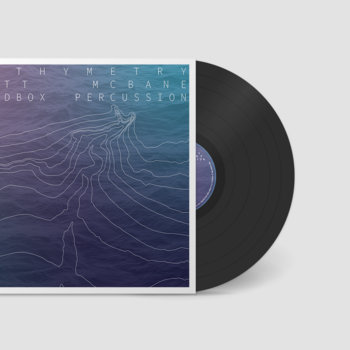 I'm usually allergic to collisions of contemporary classical practice with pop and electronic music. In my experience that marriage almost always dumbs down both sides of the equation, making for pop or dance music that's toothless and a bit too self-aware, while neutering the structural rigor and conception of long-form composition. I approached this new collaboration between composer Matt McBane, who works almost exclusively with such stylistic marriages, and the open-minded Sandbox Percussion, warily. With many current percussion ensembles, part of the job description is endless research, developing techniques and sounds in collaboration with a composer who, ideally, finds a valuable way to place them. But as the title of this eight-movement suite—which refers to the topography of the ocean floor—makes plain, there's a nice conceptual underpinning that lends depth to these sonic blends.
McBane's monophonic Moog, outfitted with patches of his own design, provides the seabed; his low-end tones, rippling patterns, tremulous drones, and even cycling basslines imitate the way water motion can modulate or distort sound. Sandbox blends conventional percussion including vibraphones and drums with all manner of random objects meticulously mined for their sculptural, tactile sounds. They all play with McBane's aqueous ambience, providing fascinating interplay both in the match of timbres and the way the synth reshapes some of the sounds. It would be easy to accept this as a kind of chill-out music—and it does go down easy—but the real pleasure is getting lost in the details.
Merch for this release:
Compact Disc (CD)
This dazzling album from the French violinist Clara Levy draws out connections many listeners would never even consider. She hears and attempts to elucidate shared concerns in the work of Hildegard von Bingen and Pauline Oliveros, whose lives were separated by nine centuries. As she writes in the album notes, "This project was born from the desire to bring together music that particularly touches me (medieval monody and minimalist music), through the works of two composers who have had a great impact on my musical trajectory." Levy uses the structure of Oliveros's text score "Thirteen Changes," replacing the composer's whimsical images with specific sonic parameters. Pitch and choices about timbre are pre-determined, but most other decisions, such as duration and dynamics, are left to the performer.
Additionally, Levy assigned one of von Bingen's chants to each movement, using pitch material from specific quotations for her own writing, noting that "the chants appear here as «negatives»: the violin, playing the role of the drone, proposes a sober harmonization of the chosen melodies." The end result is stunning in its austere luster. On "Atomic Energy," Levy traces out sorrowful melodic lines with exquisite patience and finely-grained voicings, while on "Solar Winds Scorching the Returning Comet's Tail" there's a pulsing, parched articulation of single bow stroke that scrapes out microtonal intervals. Each piece, including several that use voice, is markedly different, but the suite coheres beautifully into one of the most reflective listening experiences of the year.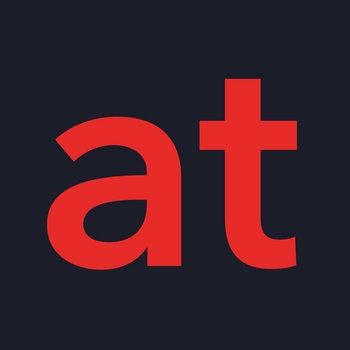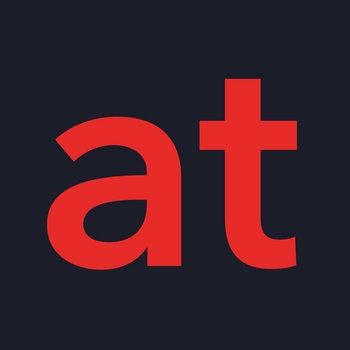 Merch for this release:
Compact Disc (CD)
This astonishing solo violin work, played here by the Berlin-based American violinist Sarah Saviet (Riot Ensemble), is listed on British composer Bryn Harrison's work page as a seven-minute piece, but when it premiered in 2021 it had reached 14 minutes. Both agreed it should be further extended, so the violinist took it upon herself and developed the version heard on this album, clocking in at nearly 51 uninterrupted minutes. As the title suggests, the lines unfurled by Saviet occupy a narrow pitch range, an endless skitter of tiny intervals that suggests a bead of water hugging the surfaces of some kind of wrinkled, impermeable substance as it glides downward or across. There's no real sense of direction in this piece, but the tightly clustered notes feel as if they're being pulled like a rough skein of rope hand-over-hand. The notes glisten and striate, a psychedelic stream of sound without a true beginning or end. The piece demands extreme focus from the performer, locking into the patterns with an almost-trancelike devotion. Once the listener can get into the right zone, these simple little sounds begin to develop in a way that becomes increasingly profound. It's worth the effort.
Merch for this release:
Compact Disc (CD)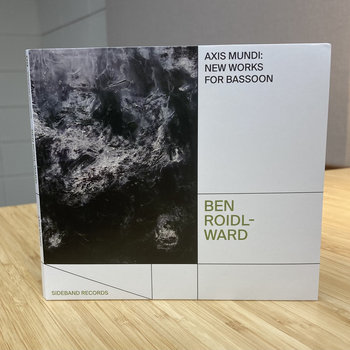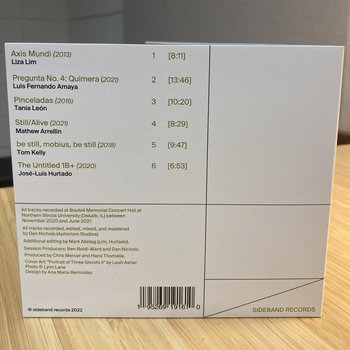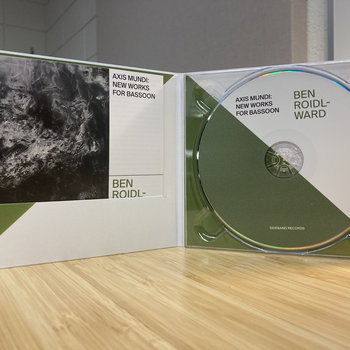 Chicago bassoonist Ben Roidl-Ward has served as a formidable advocate for his instrument's role in experimental music, and on his first album, he cements that work with a challenging program that definitely pushes the boundaries of his famously rheumy double reed. He throws down the gauntlet right away with a virtuosic account of Liza Lim's "Axis Mundi," an intense journey through the numerous tonal irregularities of the bassoon. The jagged microtonal patterns, tart harmonies, and complex harmonics create an ominous ride through a sonic hall of mirrors, where new timbres and attacks never stop leaping out. "Pinceladas" is a piano duo with Daniel Pesca written by Tania Leòn that offers fascinating give-and-take interactions between the bassoon's upper register and crystalline piano lines that flirt with jazz cadences.
The other four works are by peers from Roidl-Ward's time at Northwestern University in Evanston. "Preguntas No. 4-Quimera" is described by composer Luis Fernando Amaya as a "topography," one built from years of close collaboration and sonic research. Roidl-Ward lays out a wildly shifting landscape of tactile extended techniques seamlessly arranged with the liquid flow of an aerial camera. Clarinetist Zachary Good and cellist Isidora Nojkovic join the bassoonist on Tom Kelly's "Be Still Mobius, Be Still" a rigorous harmonic exploration that simultaneously forges an enveloping cloud, with the three instruments shifting roles like dancers passing a baton. There are also vital pieces from José-Luis Hurtado and Mathew Arrellin.
Several of this month's selections blur stylistic lines, including this rapturous new album by American-Australian singer and composer Jane Sheldon. It's a collection of vocal duos, with Sheldon filling both roles, performing original pieces with lyrics drawn from Rainer Maria Rilke's Book of Hours. Apart from the almost orchestral depth of those two voices, Sheldon forges a super malleable, soothing bed of sustained tones and rippling textures from the drone resonances of gongs.
Sheldon herself suggests a marriage of Hildegard von Bingen's technique and Lieder, and, indeed, she exercises impressive restraint, serving the gorgeous shapes and emotional tone of the pieces rather than ladling on empty virtuosity. The manipulated gongs may reside in the background—a sonic foundation—but they're deployed with just as much art and care, masterfully complementing her elegant articulation, rife with lines that weave gossamer threads of light. In fact, the closing piece "Gong Coda" eschews voice altogether. These resonances shift character; for instance, they add static in the waning moments of "In the deep nights I dig for you," a kind of digital sense of decay. The gongs on "Put my eyes out, I can see you" resonate with little electronic enhancement, while Sheldon evokes the sound of a theremin, playing directional games with her voice. It's like little else I've heard this year.
Merch for this release:
Compact Disc (CD)
The elastic, exploratory Greek ensemble   offers up an album where the musicians present their own compositions, entrusting in group rapport and understanding to fill in details in deliberately open scores. There are two iterations of the title piece, both relating to short-term memory loss common in sufferers of Alzheimer's disease. The music is built from a series of simple, melodic patterns of unspecified length, interlaced with tender, mesmerizing solo lines that drift through the performance. The patterns seem to repeat, but they are constantly changing in the most minute and subtle ways. The pulsing, see-sawing passages are lulling and tender, casting an additional haze over the listening experience. What did we hear, really? How does each pattern change or distort our memory of what we just heard? The second part is also built around electronics and synthesizers, but its stripped-down instrumentation replaces bass clarinet with piano as the ensemble shifts pitches and intervals upward. The group uses computers to allow for a kind of time stretch, translating these recurring shapes with close-miked field recordings and ethereal synth washes that seem on the verge of curdling. A gorgeous experiment.
Merch for this release:
Vinyl LP
The core of this cross-generational meeting of staunch experimentalists was laid down in Charlemagne Palestine's Brussels studio in June 2015. The mercurial keyboardist was hosting New York multi-instrumentalist MV Carbon, a founding member of Chicago's Metalux known best for her work with Tony Conrad. Carbon produced those original improvised sessions, transforming them into a spell-binding, texturally viscous four-part meditation marked by rippling energy and tightly-coiled intensity.
The fraught opening piece "Evaporating Whispers" is duly titled, with relatively hushed piano arpeggios, striated long tones bowed on cello, a singing glass of cognac, and alien whispering voices flowing in and out of a shimmering soundscape with liquid ease. I have no clue how this played out in the studio, but the end result defies its improvisatory nature, with each participant deftly picking up new threads and building a sturdy edifice together. "Crushed Little Gem," a cosmic lamentation distinguished by Palestine's nasal wail, is subsumed in a pulsating electronic tone, while the buzzing drone of "Mercury Curtains" feels like a solemn yet unstable benediction. The recurring play between acoustic tones and electronic ones seems totally natural, merely means to an end in a performance that ultimately hits like a ritual ceremony.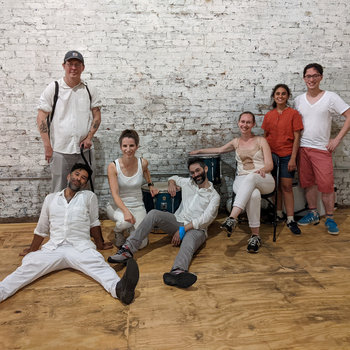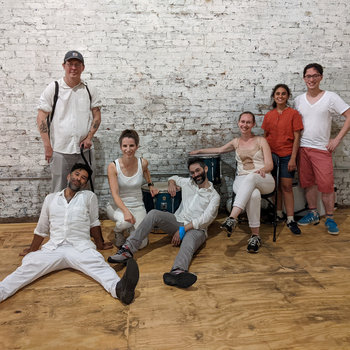 Merch for this release:
Compact Disc (CD)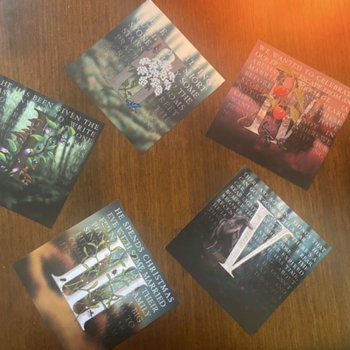 Since forming in 2006 thingNY has arguably become one of the most important and artistically fearless musical theater groups in the world. The ensemble's definition of musical theater or opera has always been wide-open, inheriting the legacy of folks like Robert Ashley and John Cage with impish humor. This new recording features their performance of playwright and composer Rick Burkhardt's Passover, which is loosely based on the structure and content of a Passover seder. The text is distinguished by oddly-detailed narratives, its spoken-word deliveries given musical time, with certain words broken into deliberately unnatural accents and syllabic breaks.
While Andrew Livingston sticks exclusively to double bass, the five other members double on voice and instruments, and the instrumental element of the work is no less demanding and jagged than the verbal side. Burkhardt's score requires all manner of extended techniques, with jagged blurts, thwacks, and astringent bursts recalling a spirited free improvisation session, yet each utterance is fully notated. The ensemble interplay is dizzying in its call-and-response flow, harmonized volleys flying at the listener without pause. It's not always easy listening, but the mix of instrumental and verbal virtuosity with the composer's gift for storytelling makes this all something quite special.