BEST CONTEMPORARY CLASSICAL
The Best Contemporary Classical on Bandcamp: February 2023
By Peter Margasak · March 07, 2023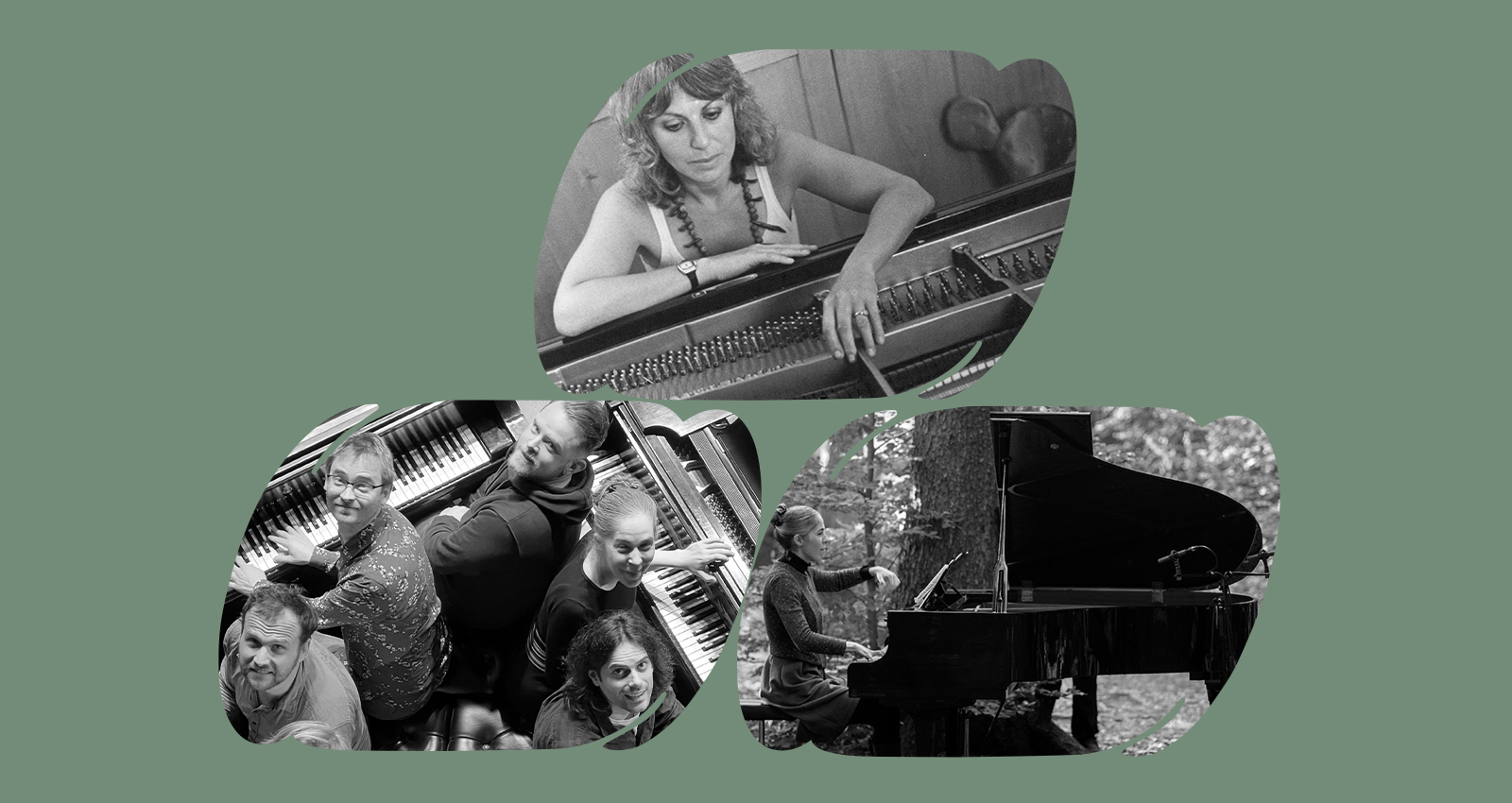 The taxonomy of contemporary classical music—new music, contemporary music, whatever you want to call it—is a thorny issue. But every month, we'll take a look at some of the best composer-driven music to surface here on Bandcamp, that which makes room for electronic experimentation, improvisation, and powerful takes on old classics.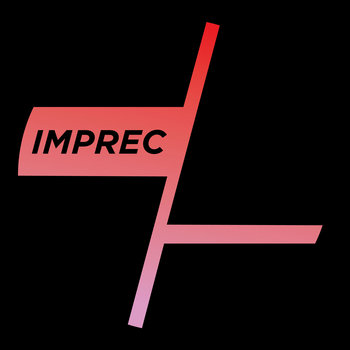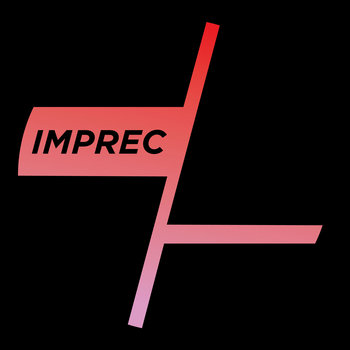 In more recent years, the singular French composer Éliane Radigue has been working closely with the artists she composes for. The transportive series of compositions in her Occam series, whether for individual musicians—cellist Charles Curtis, harpist Rhodri Davies—or ensembles like Quatuor Bozzini and ONCEIM, have interior subtleties that initially seem hidden within large slabs of drone-like sustain. For most of her long career, Radigue made music herself using tape and analog synthesizers that explored similar sonic territory. This new release, featuring a previously unissued performance broadcast on the Bay Area radio station KPFA in 1980, has thrust me back into that earlier work, and through the lens of her more recent output, it delivers new resonance.
The album opens with an enveloping version of her 1971 work Chry-Ptus, in which two tape parts are played simultaneously in loose synchronization, so that every performance alters the beating patterns and harmonic effects without changing the general trajectory of the work. The bulk of this new release, however, is occupied by the 1978 piece Triptych, commissioned by choreographer and dancer Douglas Dunn for a piece at the Dancehall/Theatre of Nancy, France. This radio performance was the first time listeners could hear the entire work, which was inspired by her conversion to Tibetan Buddhism a few years prior. It's subtle incremental changes pack a serious punch once one settles in and surrenders.
Katrina Krimsky
1980
Merch for this release:
Compact Disc (CD)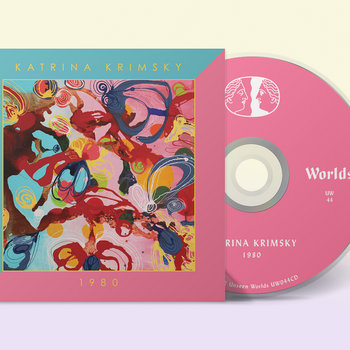 The centerpiece of this lost recording from the versatile pianist Katrina Krimsky is a 42- minute improvisation titled Soundscape. This music was made during the titular year at the Creative Music Studio in Woodstock, New York, an invaluable institution run by musician Karl Berger where countless improvisers from jazz, new music, and world traditions have come together for decades. Krimsky emerged from classical tradition, recording acclaimed accounts of works by Samuel Barber and Heitor Villa-Lobos and working with minimalists like Terry Riley and La Monte Young; her practice was in the middle of a major transformation when this performance was recorded.
Over the course of an unbroken seven-beat cycle, Krimsky explores patterns that keep morphing while producing thick swirls of overtones that seem to nourish the rhythmic propulsion. She runs with a core idea, discovering an unceasing flow of variations and transformations, toggling the primary action between right and left hands, before slowing down and carving out ruminative space in the middle of the piece. The music is clearly influenced by minimalism and jazz, but Krimsky eschews any sort of rigid formalism, wisely trusting her gut, which lets her open a series of new vistas as she proceeds.  The less expansive but no less driving Apparitions follows a similar path, while the closer Stella Malu melds elasticity and structure in a way Krimsky continued to explore, even revisiting the piece with saxophonist Trevor Watts for an ECM album a year later.
Tony Conrad / Arnold Dreyblatt / Jim O'Rourke
Tonic 19 – 01 – 2001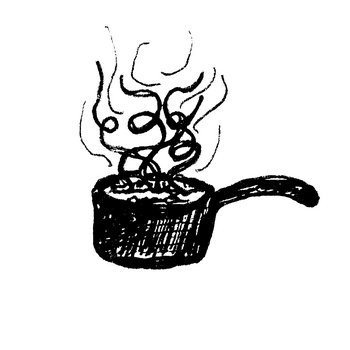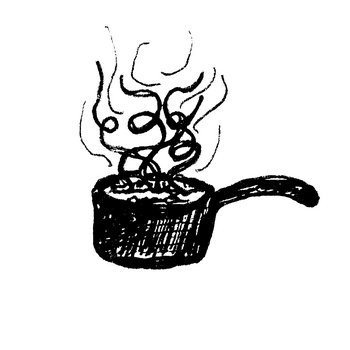 Merch for this release:
Vinyl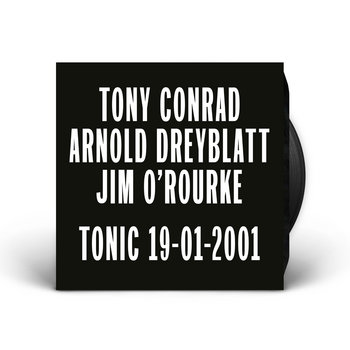 This previously unissued live recording is taken from a series of events at the titular New York venue celebrating violinist, composer, and filmmaker Tony Conrad. With every passing year it feels like Conrad's work is more prescient and deeper than ever, and this piece, representative of his long-term interest in sustained tones, feels visceral and psychedelic. Joined by bassist Arnold Dreyblatt—a one-time archivist and student of La Monte Young, Conrad's former colleague (Young's and Conrad's tempestuous relationship disintegrated over questions of authorship)—and a young Jim O'Rourke on hurdy-gurdy, Conrad summons massive slabs of marbled, harmonically excited sound.
Together, Conrad's heavily amplified violin bowing, Dreyblatt's striated drones, and the piercing cry of O'Rourke's cranked string box produce an endless churn of psychoacoustic splendor, with fierce beating patterns and fluttering difference tones creating an immersive din of constant motion and exquisite detail. The music explodes straight out of the gate with an undiluted yet grainy roar, as these three sound masters tune in to one another's din with thrilling agility. The denouement is just as satisfying, with a grindingly slow wind-down of volume and intensity in which there is a sense of the instruments decoupling, allowing us to zoom in more easily on the individual components and how they impact one another. Essential.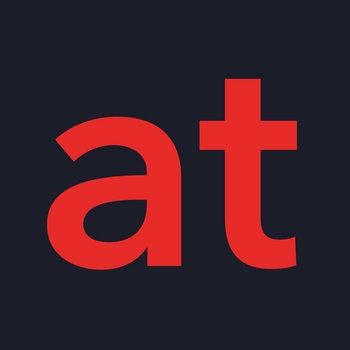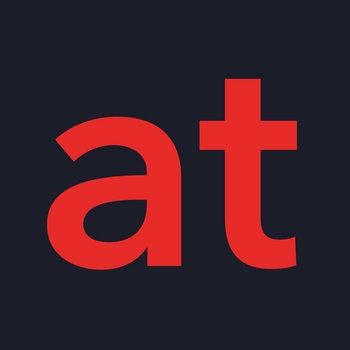 Merch for this release:
Compact Disc (CD)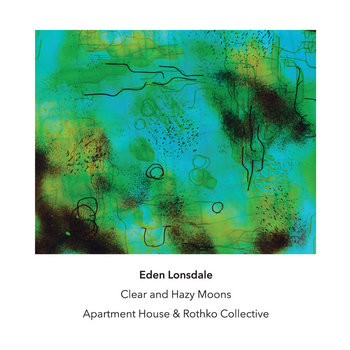 This young Berlin-based composer makes a strong impression on this first recording of his music, most of it written in 2022. In an interview published on Another Timbre's website, he details the development between pieces over the course of one year, and the evidence here affirms his incredibly rapid growth. Three of the four pieces are played here by London's versatile, forward-looking Apartment House, including the opener "Oasis," the oldest and most austere work on the album—a haunting, harmonically compelling sort of vertical sound study.
The subsequent pieces bring delicate, clear-eyed melodic lines into the equation, producing some truly stunning collisions. The beautiful melody of the aptly titled "Billowing" glides along with languid grace, perpetually reshaped, chopped-up, and reharmonized with each cycle. The arrangement is stunning, as horns and reeds blend and come apart in kaleidoscopic variation, with each major section recasting those elements in entirely fresh ways. The harmonies and beating patterns that slither through the levitating elegance of "Anatomy of Joy" seem to offer another exciting new pathway, especially when a spare string pizzicato temporarily recontextualizes the piece 19 minutes in before vanishing just as suddenly as it appeared. It's ravishing.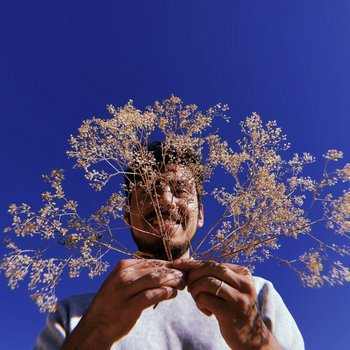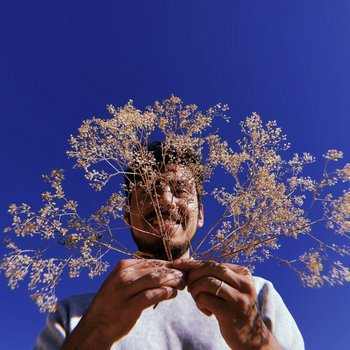 I was lucky enough to encounter the music of Mexican composer Luis Fernando Amaya when I was still living in Chicago and he was earning his PhD at Northwestern University—he's currently based in Barcelona. He was and is deeply imaginative and rigorous in his practice. The pieces on this collection are all essentially duos, although in some cases the second participant is an electronic source. Each piece reflects some element of or engagement with the natural world.
The clanky ascending-and-descending sound skirls of "guerrilla de dientes entre los árboles" ("guerrilla of teeth amongst the trees") imagine the way sound is absorbed through the exoskeleton of an insect. The more semantic dichotomy of "Pregunta no. 2: Cóndor"—"Condor" could be in reference to the bird or the covert U.S. political interventions that shut down burgeoning socialist-leaning democracies in South America during the 1970s—is played out in a stark dance between Jonathan Hannau's resonant piano chords and sustained e-bow tones that ring and clang. The predatory patterns of the condor are also reflected in the fourth movement of "que del mar saliste" ("you came from the sea"), performed by guitarist Ruben Mattia Santorsa. The percussion duo of Rubén Bañuelos and Mikołaj Rytowski; cellist Isidora Nojkovic; violinist Theo Espy; and Wolftone (the duo of violinist William Overcash and bassoonist Ben Roidl-Ward), also deliver sharp readings of other equally dynamic pieces.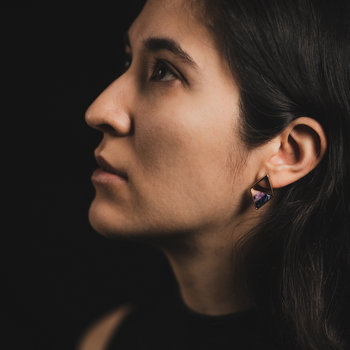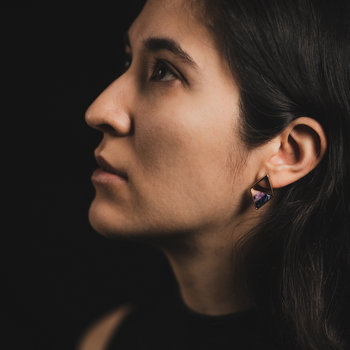 Few works in contemporary music challenge the upper-register vocalist like 14 Récitations, a demanding solo work by Greek composer Georges Aperghis written in 1977-78. He originally wrote the set of 14 movements for the French singer and actress Martine Viard, whose 1983 premiere recording has long been the standard. In performance, the work requires additional layers of theatrical and intense presence by the singer.
Colombian-American soprano Stephanie Lamprea goes all out in this forceful new account, where her virtuosity is complemented by total commitment and vivid imagination. The texts are written in French, but most of the movements break any meaning apart by splitting words into often nonsensical patterns built from unexpected intervallic leaps, throaty grunts, piercing screams, sensual exhalations, and tender cries. As explained in Tim Rutherford-Johnson's finely observed liner note essay, Lamprea considered "the spaces within her own body that could act as resonating chambers for her voice" as she developed her interpretation—it's been part of her repertoire since 2017. It's hard to explain how difficult the work is, but consider the last and shortest movement: the singer shapes a tone over the duration of an inhaled breath, and she must also articulate a lengthy text over a single exhale, a two-part gesture repeated until she can't continue.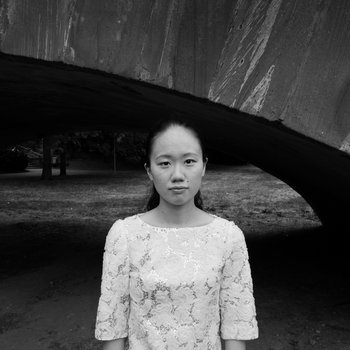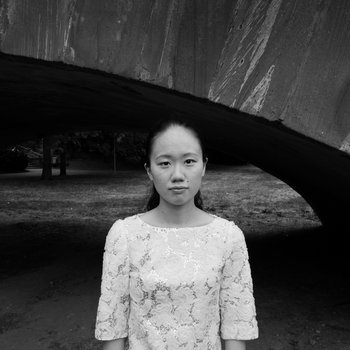 Merch for this release:
Compact Disc (CD)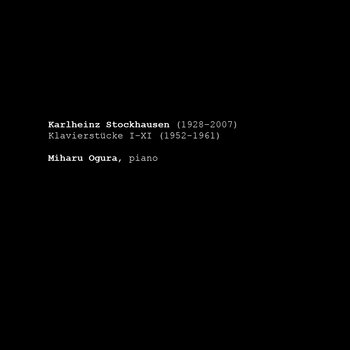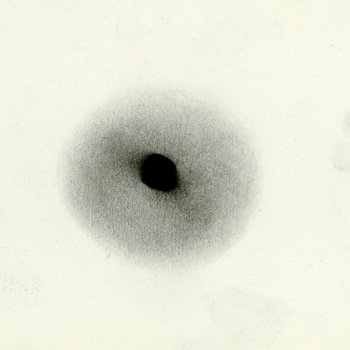 Karlheinz Stockhausen's Klavierstücke I-XI, composed between 1952-1961, stands as one of the great works in modernist piano music, and the fact that it no longer feels so jarring and radical six decades later is evidence of how fully its ideas have been accepted by and assimilated into contemporary music practices. Of course, they remain technically demanding, built from restlessly exploratory impulses to build new systems and open fresh possibilities. Written in chunks over nearly a decade, the pieces here capture the composer moving away from the pointillistic approach of the earliest and shortest compositions. In the later works, one can hear groups of notes and gestures permutated through a panoply of devices, toying with pitch, duration, intensity, and volume. Much of this was an attempt to extend the sounds that could be produced on the piano, a concern Stockhausen more famously began pursuing with electronics concurrently to these experiments.
This sharp new recording by the young Japanese pianist Miharu Ogura—currently based in Frankfurt, Germany—was made live at the Monopiano Festival in Stockholm in October of 2021. She became attached to the composer's music after attending a Stockhausen masterclass taught by Pierre-Laurent Aimard and Tamara Stefanovich in Munich in 2015. Ogura played the full work for the first time in Tokyo months before this performance, an astonishing fact considering this confident account, fully immersed in Stockhausen's methods and precise in articulation.
Merch for this release:
Compact Disc (CD)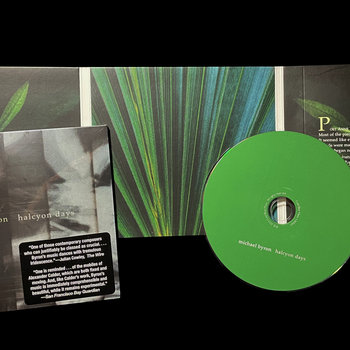 Before decamping to New York in the late 1970s, composer Michael Byron was a vibrant participant in the school of West Coast minimalism that revolved around the California Institute of the Arts, where he studied under James Tenney and Richard Teitelbaum. His perpetual sidekick from the beginning was the masterful percussionist William Winant, who's featured on this excellent collection looking back on those early days—four of the five works date between 1972 and 1978.
The meditative "Drifting Music" is something of a tubular bells study, rich in pulsating overtones, but it's "Music of Every Night," another solo work, that's haunted me from my first listen, a shimmering carpet of tightly-coiled marimba pitches that hang in the air like clouds, complemented by a steady thrum of maracas that suggest the chirping of crickets. Winant's percussion ensemble nails the glowing yet densely contrapuntal "Music of Steady Light," a three-movement gem for tuned percussion. Vicki Ray and Aron Kelly tackle Byron's 1978 four-handed piano work Starfields," a sonic sleight of hand between the static and the kinetic, while pianist Lisa Moore takes on "Tender, Infinitely Tender," the one recent composition on the album; it's loosely tethered to Byron's earlier concerns yet adds a new undercurrent of uncertainty.
Merch for this release:
Compact Disc (CD)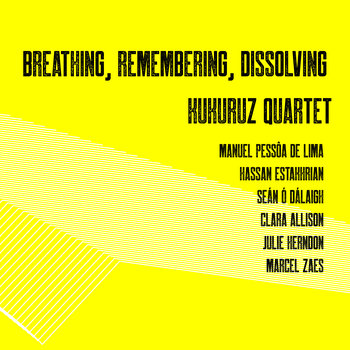 This Swiss piano quartet—four pianists, playing four pianos—first came together in 2015 for a music theater work written by Ruedi Häusermann in Zurich, but they're known best for their commitment to performing works by Julius Eastman written for a keyboard quartet (documented beautifully on 2018's Julius Eastman Piano Interpretations). The ensemble tackles six disparate works by living composers on Breathing—Remembering—Dissolving, a title that indicates conceptual threads the musicians found as they assembled the recording.
The collection opens with "In My Body (The Room That Will Outlive Us)," a fantastic piece by Clara Allison—who, like several of the composers here, has studied at Stanford University, where this album was made. An image of the ensemble performing the work features them enclosed by a square comprised of pianos, their backs pressing against one another as they sit at the 90 degree angle where the instruments meet; their hands sometimes play two pianos at once. Even without this visual, the rhythmic tug of out-of-sync patterns is stunning. A different kind of rhythmic displacement arrives in Julie Herndon's "When the Machine Rhymes With My Body," a lyric piece that uses a canon built around each musician's breathing patterns. "From Memory" is a lovely collage piece created by Manuel Pessôa de Lima, built from private recordings each musician made at the composer's request to play excerpts from piano pieces that were formative for each of them. There are also works by Marcel Zaes, Seán Ó Dálaigh, and Hassan Estakhrian.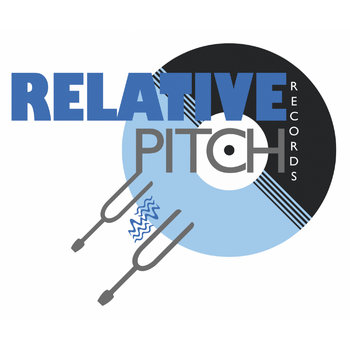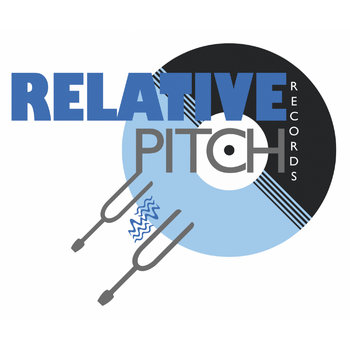 Merch for this release:
Compact Disc (CD)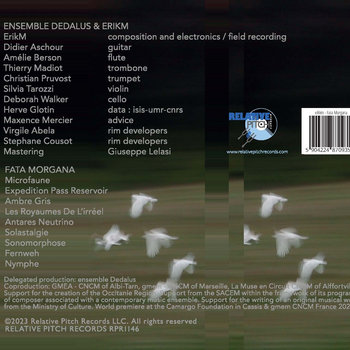 Reading through the explanation of how this piece by French sound artist eRikm can be a bit dizzying, and I'm still not entirely sure how it works. He describes the first step as "making audible, by means of an acousmographe, all of the sound spectra, including those outside the field of human auditory perception." He proceeds from there, translating data into MIDI and transcribing the resultant sounds into a score played by the musicians of Ensemble Dedalus—a Parisian group led by guitarist Didier Aschour that thrives at the divide between composition and improvisation—who performed it while listening to recordings of animals that use sonar-like hearing, on headphones. eRikm then created a new score that pares down all of these acoustic and electronic sources, along with the field recordings, and what we hear is the group playing that last version while eRikm feeds in a global array of sound sources streaming from the internet. I think.
Regardless of my uncertainty about the process, the results speak for themselves, an ever-changing landscape of pin-drop interactions between the members of the excellent ensemble, which also includes cellist Deborah Walker, violinist Silvia Tarrozi, flutist Amélie Berson, trombonist Thierry Madiot, and trumpeter Christian Pruvost. There's a delicious push-pull tension with the external sounds, while the ensemble deftly navigates a score toggling between quicksilver gestural exchanges and sustained fields of grainy, instrumental sound.