BEST CONTEMPORARY CLASSICAL
The Best Contemporary Classical Music on Bandcamp, October 2023
By Peter Margasak · November 10, 2023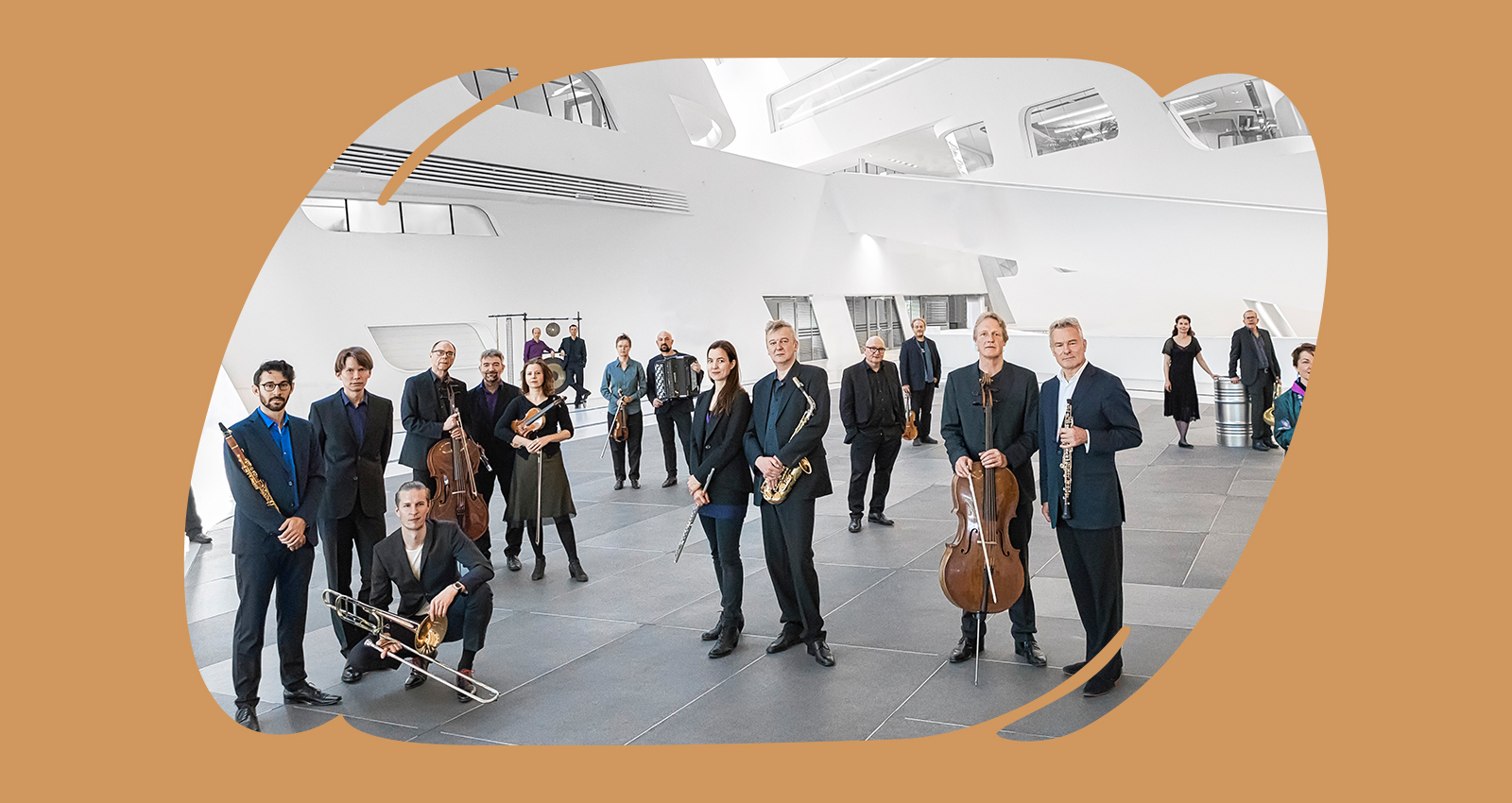 The taxonomy of contemporary classical music—new music, contemporary music, whatever you want to call it—is a thorny issue. But every month, we'll take a look at some of the best composer-driven music to surface here on Bandcamp, that which makes room for electronic experimentation, improvisation, and powerful takes on old classics.
Merch for this release:
Compact Disc (CD)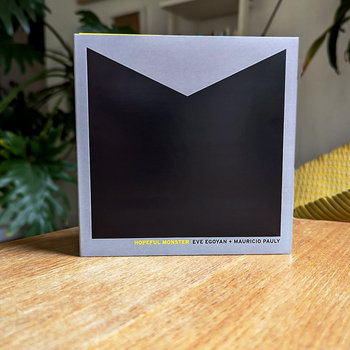 Ordinarily, I wouldn't include a completely improvised album in this column. But this new collaboration between pianist Eve Egoyan, one of the premier keyboard interpreters in new music, and Costa Rican, Vancouver-based composer Mauricio Pauly is something special. The pair has been working together in fits and starts for five years, and even though they sat down to make Hopeful Monster without structural frameworks, they couldn't help but impart a sense of compositional logic to their spontaneous interactions. Egoyan plays a standard piano as well as an augmented one that uses physical modeling synthesis to control sampled material with the instrument's standard interface; Pauly uses live sampling, real-time processing, and a "dekeyed chromaharp"—a repurposed autoharp—to build sonic explorations that are mesmerizing, joyfully discombobulating, and architecturally unpredictable. On some pieces the pair seems to conjure complementary sonic worlds, deftly listening to one another and responding without following. Elsewhere, they engage in a kind of feedback loop, deftly sculpting one another's output—or at least Pauly is doing so—with an impressively broad timbre warping lines between the acoustic and the electronic.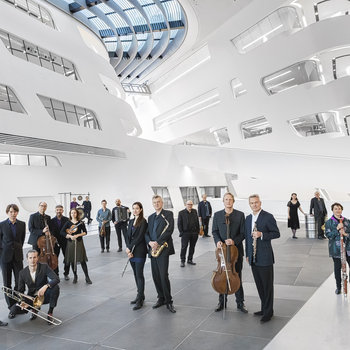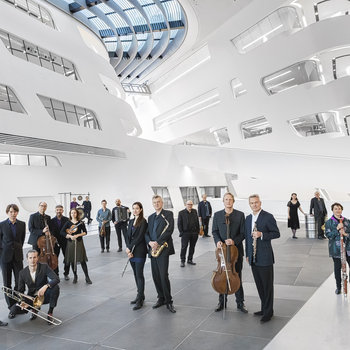 Merch for this release:
Compact Disc (CD)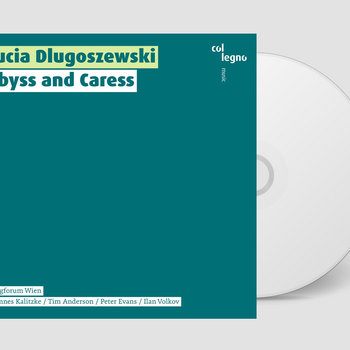 A gradual rediscovery—or better yet, just a discovery—of the music of Polish-American composer Lucia Dlugoszewski seems to be underway, and it's about time. My own introduction occurred only a couple of years ago with an album by Italian pianist Agnese Toniutti, who performed a work the composer had written for "timbre piano," which installed fixed and mobile preparations as percussive devices in the instrument. That piece is but a small part of a much larger body of work, much of it written for modern dance.
This essential new double album from Klangforum Wien offers the broadest portrait of Dlugoszewski's work yet, with pieces ranging from 1952—when she was a close friend of John Cage—up through 1995, when she wrote the bracing string quartet Disparate Stairway Radical Other. Apart from serving up powerful accounts of some previously recorded pieces, the ensemble invaluably presents the first recordings of two monumental works from the early 1970s. The title composition, from 1975, is a bruising orchestral work featuring harrowing solo trumpet. Dlugoszewski wrote often for brass, specifically for the virtuosic trumpeter Gerard Schwartz. The role is filled here by Peter Evans, a superhuman on the instrument, who rips through the demanding score with gusto and mind-boggling precision, amid a visceral ensemble performance conducted by Ilan Volkov, a fervid champion of the composer's music.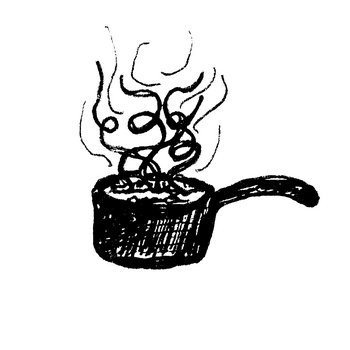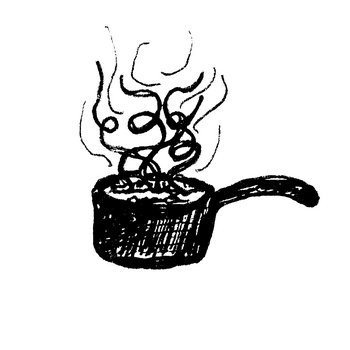 Merch for this release:
Vinyl
In 2017 Swiss guitarist Bernhard Rietbrock formed the Ever Present Orchestra to perform the music of Alvin Lucier, devoting the sort of meticulous care and precision required to make his experiments with acoustic phenomena come to life. That year the ensemble released a sprawling box set of the music, which was later reissued by Black Truffle, the label owned and operated by guitarist Oren Ambarchi, who's worked closely with the ensemble. This superb recording features two late works, both getting their recorded premiere. Arrigoni Bridge (2019) uses the architectural design of the titular bridge—which connects Portland and Middletown, Connecticut—as the basis for the score for three lap steel guitarists using e-bows to trace its two arcs with lush, sweeping sonic pitches that are triggered by parts voiced on cello, violin, and alto saxophone to produce stunning beating patterns, filling the air with hypnotic vibrations. Flips (2020) is more stripped-down but no less effective, with the guitars of Rietbrock and Jan Thoben, played with bows, colliding with striated arco lines shaped by double bassist Ross Wightman and glockenspiel player Trevor Saint, another close colleague of the composer for many years. Lucier, who died in 2021 at age 90, anticipated so much of the detail-rich drone stuff that seems to be everywhere in contemporary music, but few have matched the elegant curiosity at the heart of his work.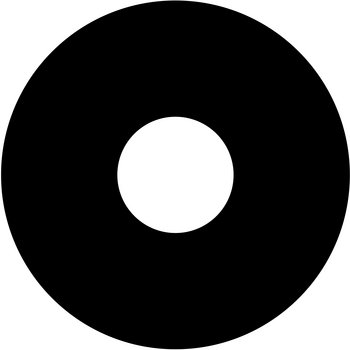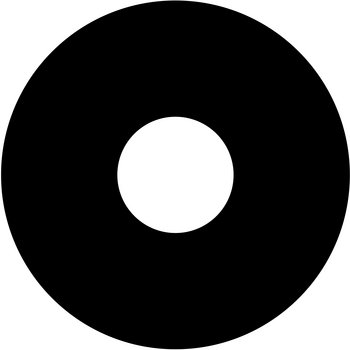 Merch for this release:
Vinyl Box Set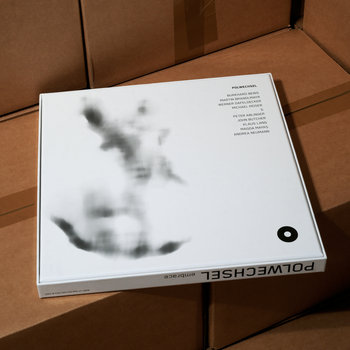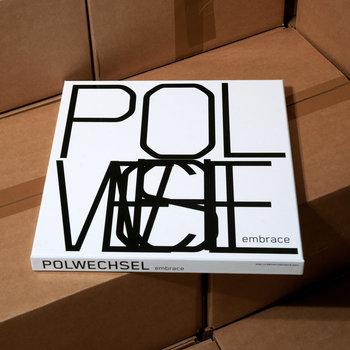 Three decades ago the Vienna-Berlin quartet Polwechsel (German for "pole change") delivered the kind of paradigm shift its moniker suggests, embracing the collective approach to improvisation developed by groups like England's AMM and Italy's Gruppo di Improvvisazione Nuova Consonanza, but recasting it with a radically reductive approach. Co-founder Radu Malfatti, burned out from the note-heavy jabber of free improv, yearned for space and quiet. Together, they created hushed abstractions that sought to make every sound and gesture count. The group has undergone many changes since then, with bassist Werner Dafeldecker and cellist Michael Moser the sole remaining members, but its commitment to creating a new type of improvisation remains unchanged. Rather than looking back to celebrate its 30th anniversary, the group—which also includes percussionists Burkhard Beins and Martin Brandlmayr—has produced a bounty of newly recorded material, reinforcing Polwechsel's continued vitality. The group appears on its own and with a variety of guests—piano deconstructionists Magda Mayas and Andrea Neumann, former member and saxophonist John Butcher, and composers Peter Ablinger and Klaus Lang. While this new batch of music, spread over four LPs, isn't quite as reduced as Polwechsel's earliest work, the shifting timbres, finely etched interplay, and long-form structures remain crucial components, all exercised with an unparalleled sense of authority and discovery. The box includes an invaluable 32-page booklet with trenchant analysis and a complete discography, but the sounds themselves do the heavy lifting, offering a probing sonic exegesis of artistic collectivity.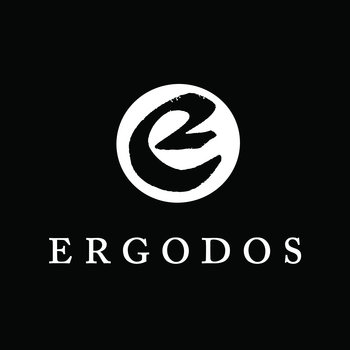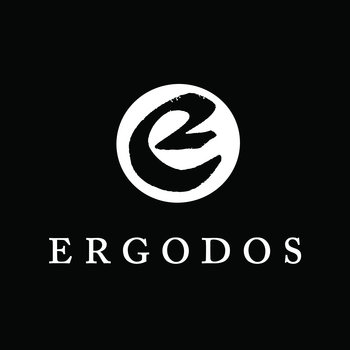 Merch for this release:
Vinyl LP, Compact Disc (CD)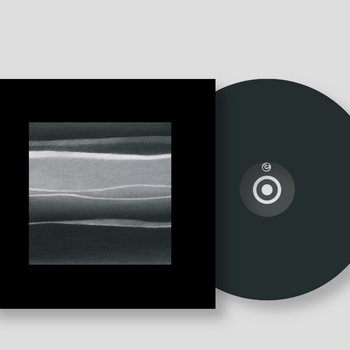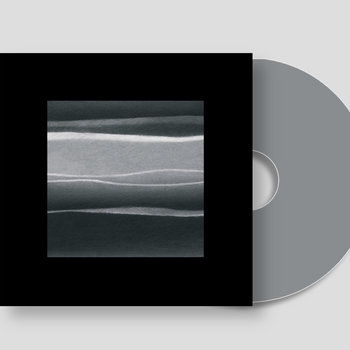 Earlier this summer I wrote about 8-Track, a terrific album by cellist Ashley Bathgate focusing on pieces that embraced the cello octet format employed by Steve Reich on his 2003 piece Cello Counterpoint. In that piece, a single musician recorded seven parts and then played an eighth live. During the early days of the pandemic, Irish composer Ed Bennett sent one such movement to the versatile cellist Kate Ellis, artistic director of Crash Ensemble and a collaborator with artists as disparate as Irish fiddler Martin Hayes and that guy named Bono. They continued to develop this six movement work over the next few years. Rather than drawing upon clearly defined contrapuntal writing, the composer drew inspiration from the Irish Sea—he grew up along its coast—envisioning different layers of sound to emulate the intersecting rows of waves lapping at the shoreline. In fact, certain movements enfold subtle field recordings of the coastline, murmuring beneath the slow-moving strings. The opening movement conveys a synthesizer-like swirl in its patient rhythmic eddies and almost luminescent glow, while the second movement is more static, rippling with psychedelic microtonal harmonies and tiers of sighing glissandos. It's a gem of ear-teasing, contemplative immersion.
Linda Jankowska & Katherine Young
boundarymind
This remarkable album emerged as part of a 10-year friendship between two Transatlantic artists, UK-based Polish violinist Linda Jankowska and American composer and bassoonist Katherine Young. Their personal and artistic lives merged over time. They would meet at irregular intervals, a close web of trusted colleagues slowly expanding. Eventually, they decided to make personal objects part of the practice, both for the memories they carried and their sonic potential. The pair mounted a sound installation of the piece boundarymind in the summer of 2002, and this new album builds music from that material, collecting two fixed media movements woven from field recordings, synthesizers, and the sounds they produced with the personal objects into a vividly kaleidoscopic collage. The second movement features the musicians using electronics and the objects as sound devices, creating shifting rhythmic patterns as well as terse and sustained tones, while the fourth movement features violin and bassoon taking the place of the objects. A loose score guides the largely intuitive process through different areas, but no performance would ever sound the same. The album also includes a crackling performance of bow breath crow, a 2016 string trio Young wrote for Distractfold (played by Jankowska, cellist Alice Purton, and violist Katarzyna Zimińska) that beautifully arranges passages of serene beauty with grainy percussives, all splattered with hard electronic cuts and breath-like utterances.
This wildly dynamic work by Anna Korsun, a Ukrainian composer based in Germany, opens with such volume, dissonance, and vocal extremes that the only way to raise the intensity any further would require some kind of electronic intervention. Instead, less than two minutes in, the wild scratch tones and scrapes drop out, replaced by raw, barely audible sustained vocal tones. For significant chunks of the remaining 38 minutes sounds are so quiet there's a desire to lean in, trying to deduce little wrinkles or patterns occurring beneath our hearing range. Swooping tones, with voices tracing the string lines, begin to swing back and forth, like a pendulum, flattening out. The work, performed here by the Lithuanian string quartet LENsemble Vilnius, is staged within a fenced-in area, with the musicians creating supplemental percussive sounds on its surface, and against other objects, including a harpsichord. The piece was written in 2022, and although the composer says she doesn't like to write about her works—implying that they don't have a strict non-musical meaning—it's hard not to connect the rawness of this work to the Russian invasion of the composer's homeland. (She was born in the occupied region of Donetsk.) Still, the music stands on its own; it's one of the most bracing things I've heard this year, a piece that it's hard to ignore, like it or not.
Merch for this release:
Compact Disc (CD)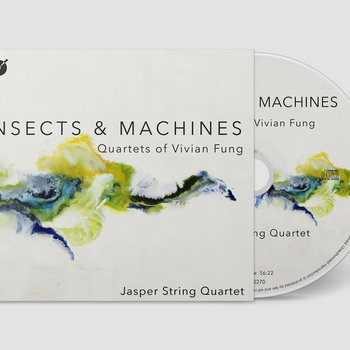 The first writing that Canadian composer Vivian Fung did for string quartet came in 2001, when she was asked to compose a five-minute piece as part of an artist's residency. Three years later that short piece, "Pizzicato," returned as the third of four movements in her first full string quartet which, like the one that followed in 2009, drew inspiration from Chinese folk melodies. Over time, her quartets have grown more instinctive, and the last two featured on this lovely recording by the Jasper String Quartet stand as her strongest, most interesting works for the format. The third quartet, a single-movement marvel from 2013, is built from a chant-like figure that explodes with slashing, roiling lines within a more ambiguous harmonic landscape. The piece slows down and opens up, with Fung parsing the opening chant and reassessing it in a steady flow of variations. Her fourth quartet, which gives this collection its name, is the most exciting work here, as the composer embraces the sibilant buzz of insects she observed while visiting a Cambodian jungle, stretching and manipulating those core sounds into something that reflects the noise and pace of urban life in the west.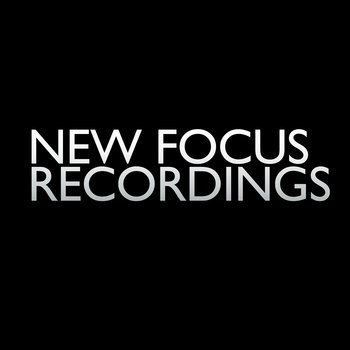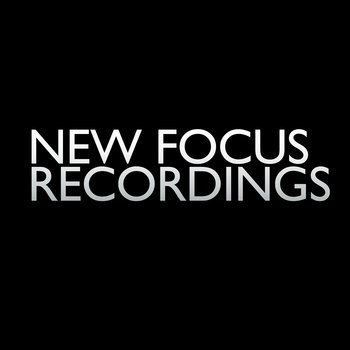 George Lewis created this opera about the formation and development of Chicago's Association for the Advancement of Creative Musicians (AACM), drawing upon his primary experiences within the organization and the vast research he conducted in writing his landmark book A Power Stronger Than Itself. In fact, most of the libretto is drawn directly from interviews he conducted or from archival documents he used. The composer has referred to the work as a "Bildungsoper," a variation of the German term for a coming-of-age novel, which conveys the more universal thematic concerns inherent in the AACM's history. This is a live recording of the 2015 premiere at the Museum of Contemporary Art in Chicago with singers Julian Terrell Otis (tenor), Joelle Lamarre (soprano), and Gwendolyn Brown (contralto) working with International Contemporary Ensemble, the New York collective that Lewis has been artistic director of since the spring of 2022. The composer has always drawn from a wide array of traditions and materials, and this epic is no exception, as strains of free improvisation and gospel are woven into the performance. Lewis also routinely challenges expectations, and while we might expect to hear some of the jazz roots of the AACM in the music, he instead focuses on the lineage of modern opera. It's a heady experience, with the singers drawing upon the composer's stylistic mobility as naturally as they draw breath.
Jessica Pavone
Clamor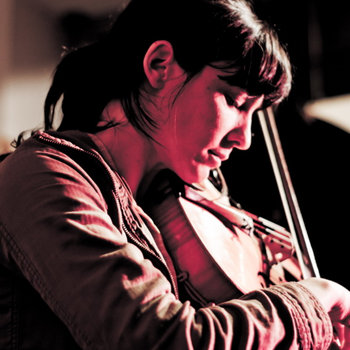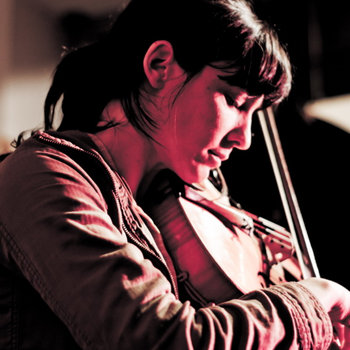 Merch for this release:
Vinyl LP, Compact Disc (CD)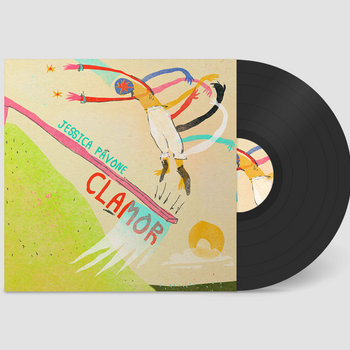 Composer and violist Jessica Pavone delivers her most ambitious and bracing work yet, writing for a string sextet around a theme of how women have repeatedly been forced to find their way around the obstacles constructed by men to keep them down. In her research she learned about neolttwigi, a Korean see-saw used for amusement by women on holidays which also afforded them peeks of the world outside of their homesteads, rising them above fence lines before dropping back down. Pavone named the first movement of Clamor after the see-saw, employing an elemental back-and-forth pattern that's constantly recast in her writing, each shift coming in subtle, harmonically radiant swells. Pavone continues to discover riches within this harmony-driven sound world, and the extended lineup—with her and Abby Swidler on viola, Aimée Nieman and Charlote Munn-Wood on violins, Mariel Roberts on cello, and Shayna Dulberger on double bass—only brings greater harmonic activity to the fore. The middle two movements serve as a kind of concerto for guest bassoonist Katherine Young, her aggressive lines complemented here and there by equally vibrant string improvisations. Young's visceral language, where overblowing and other extended techniques create sounds far outside the instrument's conventional usage—including a bruising stretch of noise—fit well with the title of the two sections, "Nu Shu." Pavone named them after a secret language developed by Chinese women in order to communicate with one another in a patriarchal society. The final movement, "Bloom," is named for bloomers, the garment that feminist Amelia Bloomer designed to give women something less restrictive to wear. The extramusical framework Pavone deploys resonates, but ultimately her work requires no particular context.