BEST CONTEMPORARY CLASSICAL
Best of Bandcamp Contemporary Classical: March 2017
By Peter Margasak · March 28, 2017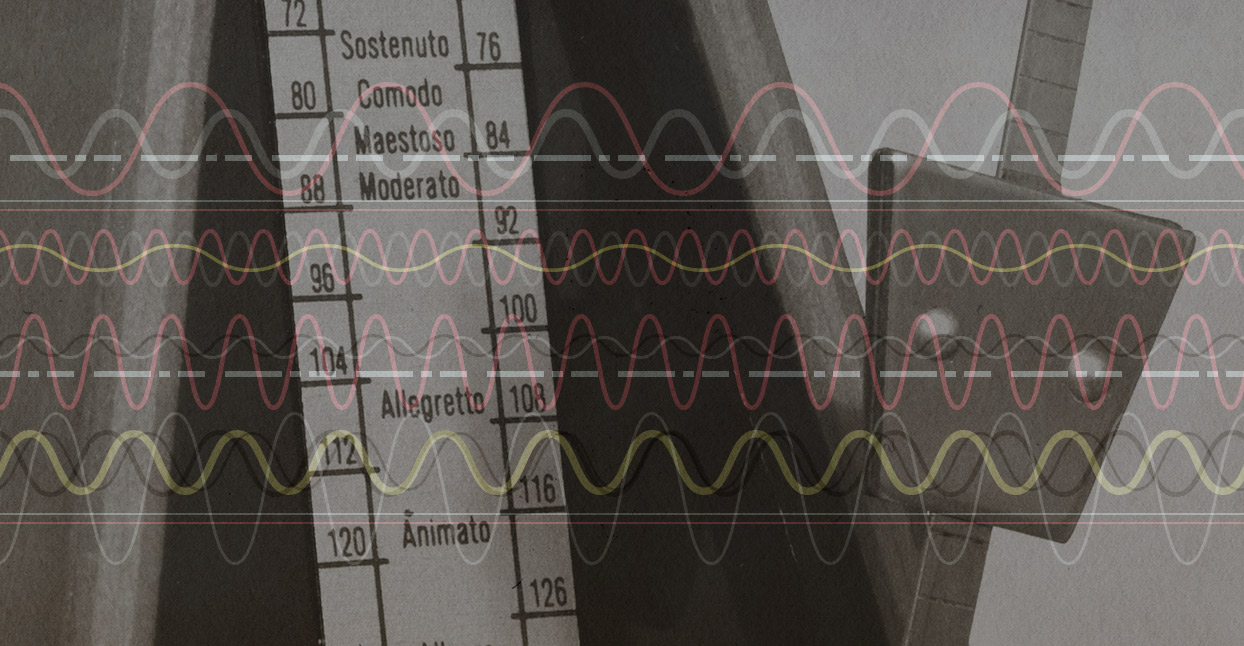 The taxonomy of contemporary classical music—new music, contemporary music, whatever you want to call it—is a thorny issue. But every two months, we'll take a look at some of the best composer-driven music to surface here on Bandcamp, making room for electronic experimentation, improvisation, and even powerful takes on old classics. Here's a look at the latest.
Merch for this release:
Compact Disc (CD)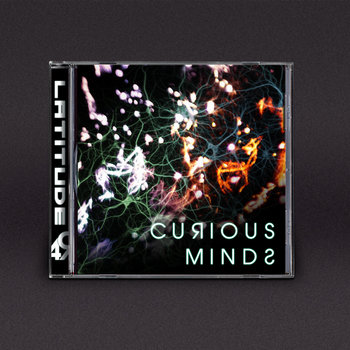 This young Chicago ensemble has delivered an impressive debut, comprised mainly of commissions from equally young composers (the closing piece by Virgil Moorefield, "A Wish for the Displaced," is the sole piece by an elder). I've never heard of Gabriella Smith, but her pithy "Huascarán" is bursting with ideas. An insistent rhythmic pulse—shaped by percussionist Chris Sies, pianist Jani Parsons, and cellist Jacobsen Woollen—supports the gorgeously overlapping lines played by saxophonist Andy Hall and clarinetist Jason Paige, who engage in some wild overblowing towards the end. Violinist Timothy Stevens' rich interplay seethes and simmers with a jazz-like sophistication.
Despite limiting himself to a single five-note collection for his "A Five-Note Chord, seen from the porch of a curious mind," Garrett Schumann creates a lovely and rich chamber piece of tranquil beauty, in stark contrast to the Smith piece. Tomás I. Gueglio Saccone's "Sextet: Apostillas a Mil Panaderos," shifts the mood again, creating a haunting, sparse atmosphere where every cymbal clink, violin figure, vibraphone ripple, piano note, or clarinet murmur carries an exquisite weight. John Dorhauer's "Puzzle Lunch Tulips Cheezeborger (and other non sequiturs)" is just as sprawling, absurdist, and discursive as you might expect, which is why the rigor of Moorefield's "A Wish for the Displaced" is a good closer, bringing the group back to a pinpoint focus; the piece was written for refugees, shimmering like the deceptively placid water so many have tried to cross in order to escape brutality and oppression.
Zeitkratzer, Zeitkratzer Performs Songs from "Kraftwerk" and "Kraftwerk 2"
Merch for this release:
Vinyl LP
This peculiar German new music group has earned a reputation for interpreting unlikely repertoire, time and time again. While the group has tackled work by legendary contemporary composers like John Cage, Alvin Lucier, Karlheinz Stockhausen, and James Tenney as well as important experimentalists like group leader Reinhold Friedl, Dror Feiler, and Bernhard Günter, its notoriety has come from its treatments of avant-garde rock and noise artists like Whitehouse, Keiji Haino, Throbbing Gristle, and, perhaps most famously, Lou Reed's Metal Machine Music.
On this new album, they tackle a selection of works from the first two—rarely heard—albums by Krautrock pioneers Kraftwerk. This material predates Kraftwerk's embrace of purely synthesized music; during the early '70s, the group used more conventional instrumentation—like electric violins, guitars, and organ, forging a hypnotic, stripped down, instrumental strain of experimental rock that alternated between drones and riff-heavy repetition. Zeitkratzer's interpretations vary: there are bouncy, horn-driven motorik grooves, static explorations of pointillistic overtones, breathy Zen-like meditations, and rollicking rhythms.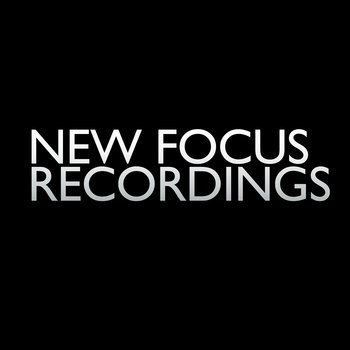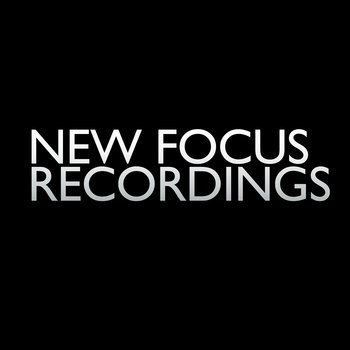 In recent years, a number of thrilling vocal ensembles such as Roomful of Teeth, The Crossing, and Ekmeles have achieved new heights; on their second album, Quince Contemporary Vocal Ensemble prove they belong in such company. The quartet aggressively commissions new work, and as they've evolved, their choices have increasingly drifted toward more experimental pieces, where abstract sound often trumps more conventional modes of singing. That modus operandi certainly applies to the album's title track, written for the group by Warren Enström, a five-minute exploration of "shh" sounds in the Russian language, which veers from sibilance to ethereal harmony. The other three multi-movement works occupy slightly more familiar territory, and were all composed before Quince formed. The most recent of those is "Songs for Nobody" by Kate Soper, which uses the poetry of Thomas Merton. A rippling soprano lead rises above terse but haunting group harmonies, with deftly shifting rhythmic accents and timbral emphasis from silky to sharp. The group brings a harrowing precision and emotional rawness to Kaija Saariaho's 1988 work "From the Grammar of Dreams," which uses writings of Sylvia Plath, while the album concludes with the four-movement "Sauh," a 1973 Giancinto Scelsi exploration of phoneme strings comprised of two duets and two quartets, where wordless utterances are layered to become eerie worlds of sound.
Luc Ferrari, Hétérozygote/Petite symphonie intuitive pour un paysage de printemps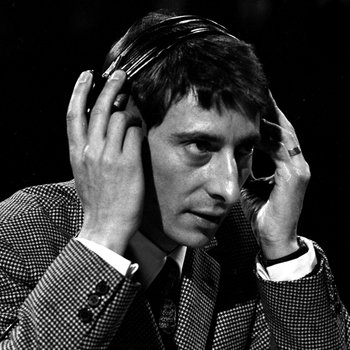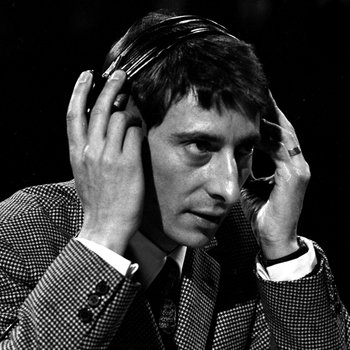 Editions Mego has been on an ongoing dig through the vaults of the crucial French electronic music studio run by the pioneering collective 'Groupe de Recherches Musicales,' with this material re-released under their Recollection GRM sublabel. Here, they deliver one of the early classics of musique concrete: "Hétérozygote," a tape masterpiece from Luc Ferrari made between December of 1963 and March of 1964.
Ferrari eschewed narrative structure, but nonetheless imposed a kind of dramatic art to his work, meticulously layering, cutting, and processing sounds that range from denatured musical quotations, field recordings (squeaking doors, jet engines, howling wolves, footsteps), multilingual speech, electronic noises, and more. It's a bracing, richly dynamic, and mystifying journey, spelled out in eight scenes with suggested titles like "The Meteors" and "From Dawn to Midday on the Market." "Petite symphonie intuitive pour un paysage de printemps" was made a decade later and involves much more processing, as Ferrari attempts to evoke a visit with his wife Brunhild to Gorges du Tarn, a canyon in France, where they climbed the Causse Méjean. The work is dominated by hypnotic layers of flute, richly resonating in electronic reverb—a representation of Ferrari's memory of hearing a shepherd's flute, as a flock of sheep descended—with occasional sprinklings of spoken French. Compared with the first piece, "Petite symphonie" is more serene and heterogeneous, but no less stunning. This album would serve as a good a starting point as any in discovering Ferrari's fascinating sound-world.
Quatuor Bozzini, Christopher Butterfield: Trip
Since forming in 1999, Montreal's Quatuor Bozzini have steadily ascended to become not only one of the most daring string quartets in Canada, but in the entire world. The consistently bring both an exquisite touch and a refined sensibility to music that demands invisible rigor. In recent years, they've earned acclaim for their peerless readings of music by Swiss Wandelweiser Collective composer Jürg Frey, but they've also been key proponents of lesser-known composers from their homeland, including Martin Arnold and Simon Martin.
This new offering focuses on the music of Christopher Butterfield, an influential Canadian figure whose position at the University of Victoria has impacted scores of young composers over the last few decades. His own work isn't as well known as it should be, but Trip certainly provides a good opportunity to catch up. The five pieces here span over two decades—the two most recent compositions, "Trip" (2008) and "Fall," (2013) were written specifically for Quatuor Bozzini. The earliest piece here, "Lullaby," is a piece for string sextet; its tightly-controlled moods are conveyed at a hush except for some bracing, hair-raising interruptions that subside as suddenly as they appear. Over time, Butterfield has embraced chance in his process: the solo violin piece "Clinamen," for example, is shaped largely by short phrases printed on eighty cards to be mixed at will by the performer, while the aleatoric nature of the four-movement title piece produces unpredictable harmonies within a relatively fixed structure, changing the nature of the work with every new performance.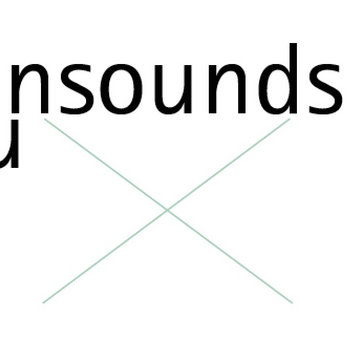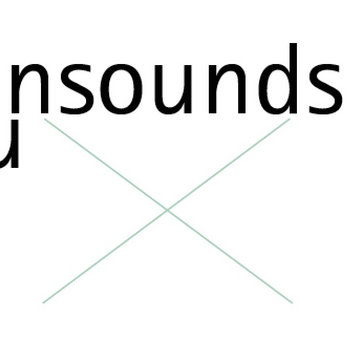 Merch for this release:
Compact Disc (CD)
This powerful collection spreads nine diverse works, written over the last six years by the Amsterdam-based Cypriot composer Yannis Kyriakides, over two idea-packed hours. All of them reflect the composer's interest in voice and language; depending on the piece, he uses text as code and spoken word as sonic material, relentlessly manipulating the information in ways that change or abstract meaning, but still communicate in the end. "Words and Song Without Words," for example, is a stunningly beautiful work performed by cellist Francesco Dillon that is partly derived from an 1842 letter written by Felix Mendelssohn in which the composer discusses the relationship between music and language. Ideally, the text would be projected when the music is performed, but even without the visual aide the piece communicates.
A more recent symphonic work, "Der Komponist," played by the Philharmonie Zuidnederland, manipulates a spoken quotation by the avant-garde German composer Helmut Lachenmann that opines that, since the composer has nothing to say, his piece must deliver something of meaning, stretching out words into pixellated abstractions that are woven through sumptuous orchestration. "Testudo," on the other hand, features no text, but draws inspiration from Greek mythology, where Hermes used the shell of a tortoise to create a lyre; a bassist, Dario Calderone, plays the score on an instrument fitted with transducers that pick up acoustic sounds and trigger recordings of tortoises digitally transformed on a computer. All of the pieces deploy equally fascinating concepts and procedures, but even without such background info, Kyriakides has succeeded in creating a rich, challenging body of work here.
Various artists, Roadshow: Music of Carl Schimmel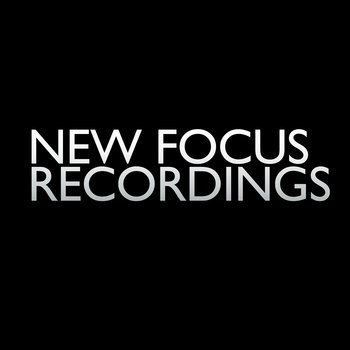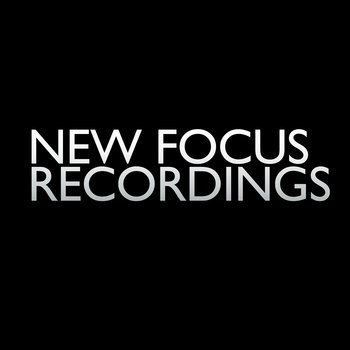 Few composer portrait albums are as delightfully diverse and sprawling as Roadshow, a terrific collection of chamber music by Carl Schimmel, a professor Illinois State University with a wide range of influences and interests. Two different quartets open the album, playing a pair of five-movement works the composer wrote for his children.
In both, Schimmel visualized antique toys he'd seen on the popular PBS program Antiques Roadshow as objects he imagined both his son Otto and daughter Thora playing with. While the pieces are joyful and light-hearted, he packs a load of ideas into each miniature, with an almost surrealist's sense of scale and juxtaposition; "The Silver Atom Ray Gun," for example, melds campy sci-fi film soundtrack motifs with dark harmonic movements, while "The Clown Mandeville" zips along with music-box melodies and circus-like ebullience. "Four Nocturnes From 'The Oblivion Ha-Ha,'" played by the Da Capo Chamber Players and sung by soprano Lucy Shelton, sounds much more somber and stately, but the text, by Pulitzer-winning poet James Tate that Schimmel has set to music here, brings with it its own surrealist imagery. A series of cubist paintings by Picasso, Gris, Braque, Leger, Gleizes, and Metzinger inspired the six movements of his stunning "String Quartet #2," played with bracing clarity by the Left Coast Chamber Ensemble, and the album concludes with the emotionally charged "The Pismerist's Congeries," another delicate chamber quartet that toggles between gauzy serenity and pulsing darkness.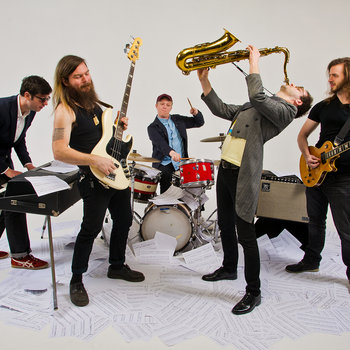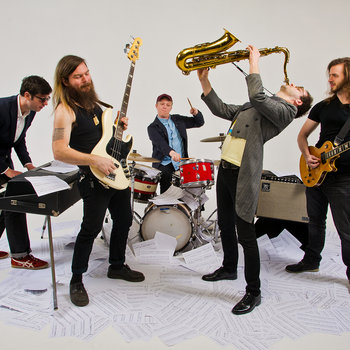 Merch for this release:
Vinyl LP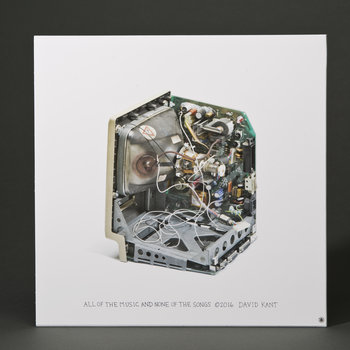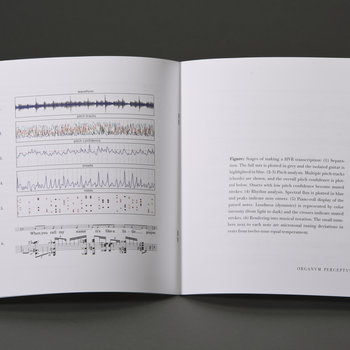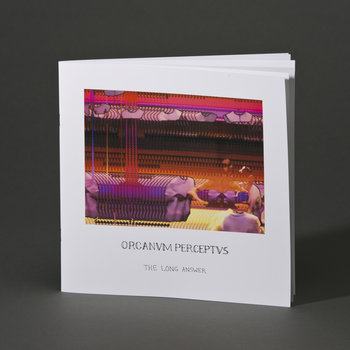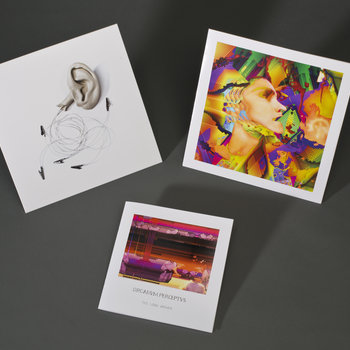 This remarkably peculiar band, like Zeitkratzer, also traffics in pop-rock song forms, but in a much different fashion. Rather than relying on the human ear to translate familiar pop songs for a chamber ensemble, Happy Valley Band turns to custom-built "machine learning" software, created by bandleader David Kant.
Kant separates the various elements on ubiqitous pop hits like  Madonna's "Like a Prayer" and James Brown's "It's a Man's Man's Man's World;" his software notates what it finds into wildly discordant, technically challenging scores that, as we eventually hear, bear little relation to the songs we know so well. The band's shifting line-up includes some of the most accomplished musicians in contemporary music, including vocalist Charlotte Mundy, pianist Joseph Kubera, guitarist Larry Polansky, and violinist Pauline Kim Harris, who are required here to play dizzyingly complex, largely inhuman parts; their virtuosity suits the warped ensemble sound. Kant leaves in the original vocals of Bruce Springsteen, Pasty Cline, and Neil Young, among the others, providing a twisted point of reference to the original piece. The results are alternately hilarious, maddening, jarring, and fun—but never predictable.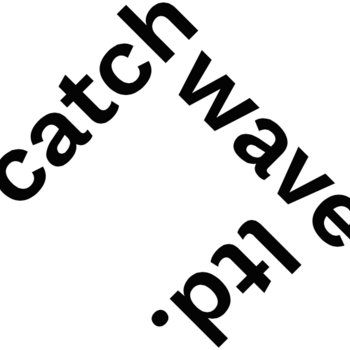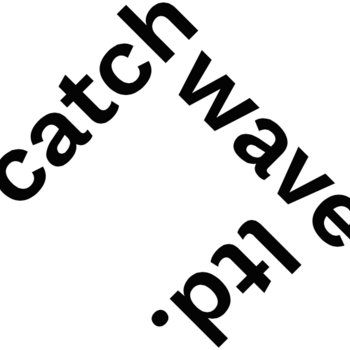 Merch for this release:
Vinyl LP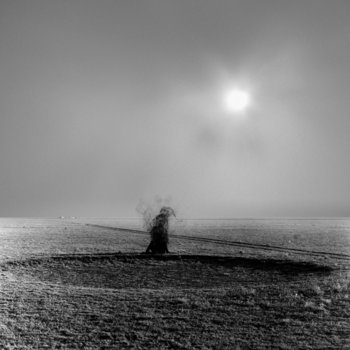 This minimalist stunner from the Hague-based American accordionist and composer Leo Svirsky delivers two extended pieces glowing with overtones. The young Svirsky has studied under Wandelweiser Collective kingpin Antoine Beuger, but the work he plays here reaches back to early minimalist figures like La Monte Young and Tony Conrad more than it enlists post-Cagean gambits.
The title track opens with a richly striated, vibrato-marbled long tone that's suddenly interrupted as Svirsky reduces the number of keys he's pressing. But the piercing cluster of notes rebuilds itself, cycle after cycle, with slightly different harmonic configurations. Each reduction feels necessary, easing an exquisite tension, only to be revisited with even more strident harmonies. It's a hard-hitting piece, laser-like its single-mindedness, gorgeous in its full-throttled embrace of turbulent chords. "Depths in Heights" offers a more conciliatory and gentle approach, with warmer swells of sound and almost meditative melodic drifts, although Svirsky continues to shape sublimely resonant note clusters, and about halfway through he unleashes thrilling surges in volume and vibrato, puncturing the veneer of calm with nerve-rattling dynamics—as the piece reaches its final section, a moment of sudden silence is ruptured by the loudest, largest chords yet, a dense expansion sluiced by acoustic beating and manually-generated vibrato.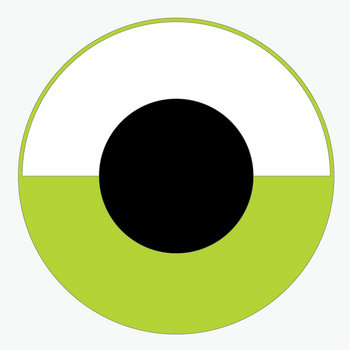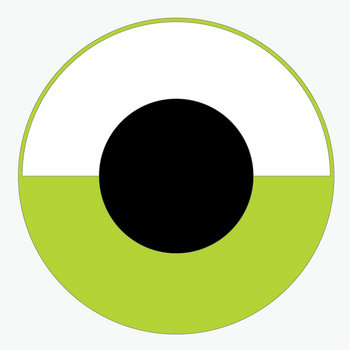 Merch for this release:
Compact Disc (CD)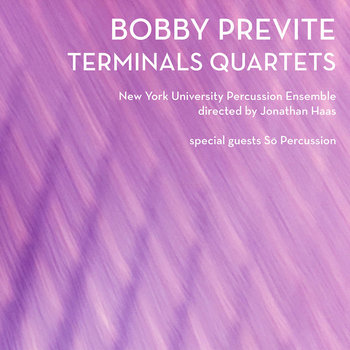 Percussionist and composer Bobby Previte remains known best for his long career as one of the most bustling and innovative bandleaders on New York's jazz scene, especially during the vaunted Downtown era of the '90s, when the Knitting Factory club was a fulcrum for genre-busting practices. He didn't devote himself to more composed forms until much later, but in the last few years he's shown serious pluck and talent in that arena.
A few years ago, he teamed up with So Percussion for "Terminals," composing a series of pieces for the group to play in collaboration with a variety of top-notch soloists from the jazz world, including guitarist Nels Cline, saxophonist Greg Osby, and pianist John Medeski. Now, Previte has re-arranged those five pieces for the NYU Percussion Ensemble as stand-alone works, although Previte himself contributes a kit drum solo to "Terminal D" and the ensemble's director, Jonathan Haas, plays a timpani solo on "Terminal E."  The work doesn't suffer without the ebullient present of those melodic soloists, and the deft percussionists here elucidate Previte's composed melodies on a variety of bowed and struck tuned percussion with impressive precision and impeccable timing.
—Peter Margasak