BEST CONTEMPORARY CLASSICAL
Best of Bandcamp Contemporary Classical: June 2020
By Peter Margasak · July 01, 2020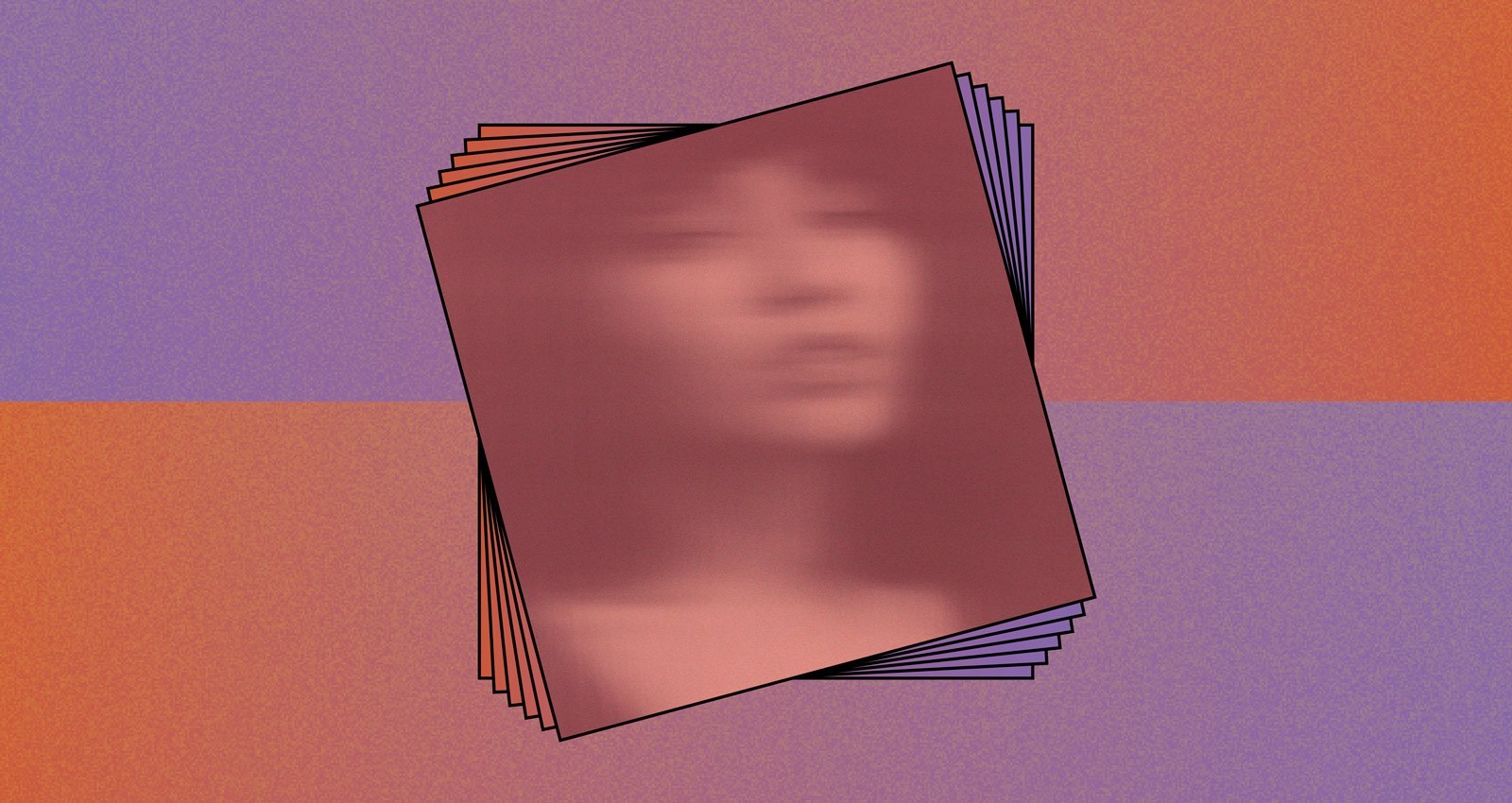 The taxonomy of contemporary classical music—new music, contemporary music, whatever you want to call it—is a thorny issue. But every two months, we'll take a look at some of the best composer-driven music to surface here on Bandcamp, that which makes room for electronic experimentation, improvisation, and powerful takes on old classics.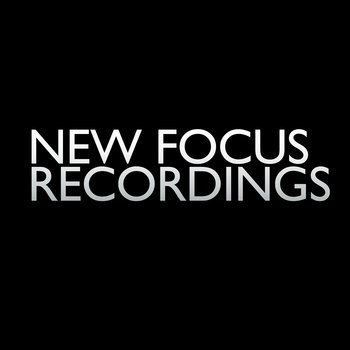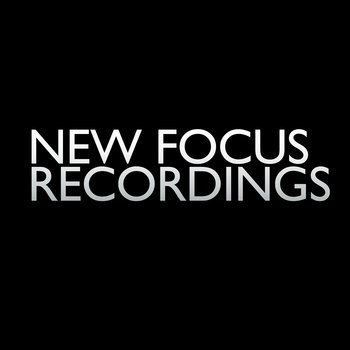 On her first solo album, pianist Ning Yu—known best as a member of the superb New York quartet Yarn/Wire—interprets three new pieces written for her. Each work is inspired by a different concept—nature, time, and perception, in turn. "Rate of Extinction" by Wang Lu uses the heart rate of bird species facing extinction as a guideline for its angular matrix of accelerating and decelerating tempos and shifting polyrhythms. The piece toggles between sparse single note patterns and frenetic linear collisions before cresting to a partially improvised climax driven by relentlessly pulsing energy. It concludes with lean, gentle patterns that serve as a gentle lamentation for the loss of natural diversity. Misato Mochizuki's "Moebius-Ring" delivers a series of variations on a heavy left-handed pulse, adding dark harmony, subtle rhythmic fragmentation, and heightened intensity as it proceeds, with some boogie-woogie-like action. Shards of melody course through the martial din, which then tempers as the pulsing tone moves to the other end of the keyboard. The album concludes with the Emily Praetorius title composition; it's built from a series of discrete gestures that ask the listener to live with each interval, decaying note, and terse phrase as they occur. As the piece unfolds, they become raw material for more elaborate patterns, which blur those initial encounters from memory, as additive melodies and harmonies pile up.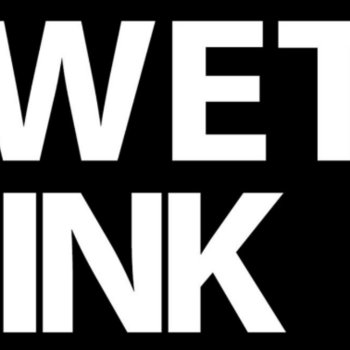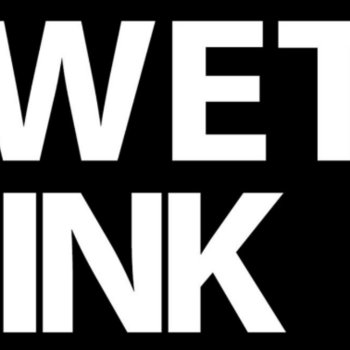 Merch for this release:
Compact Disc (CD)
New York's Wet Ink Ensemble achieves a riveting new career peak with two extended works by group members Alex Mincek and Sam Pluta. Both compositions explore collisions of acoustic and electronic sound sources in different ways, the results are never short of blistering. Mincek built his "Glossolalia" around the titular practice of speaking in tongues, extending his frame of reference to adapt concepts from the Samuel Beckett novel Murphy. For the opening movement, "Scat and Scatter," he used Mac dictation software to translate random strings of letters into sibilant automated flurries of sound which crash into Kate Soper's astonishing voice. Precise long tones and pointillistic blurts mark a harrowing landscape of saxophone eruptions, strident flute (Erin Lesser) and biting violin (Josh Modney). And that's just the first of seven explosive movements!
Mincek maps out intricate instrumental passages in shifting combinations, where it's hard to tell what's synthetic and what's acoustic. There's a lot of subtle detail packed into every moment—whether sonic or conceptual—but it energizes and excites me with each listen. The same effect is gleaned from Pluta's "Lines on Black," whether he's processing the machinations of his ensemble mates in real time or running roughshod over them with fierce spasms of sound. He clearly designed each thrilling movement for his fellow players—pianist Eric Wubbels has a thrilling, improv-heavy feature in one part, while Lesser, Modney, and percussionist Ian Antonio deliver virtuosic hocketing on another. Wet Ink has never sounded more confident or powerful.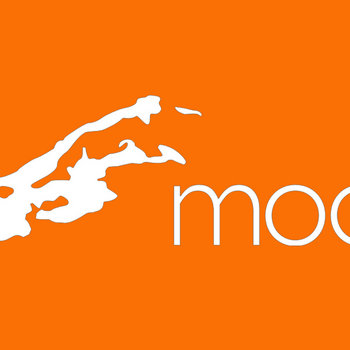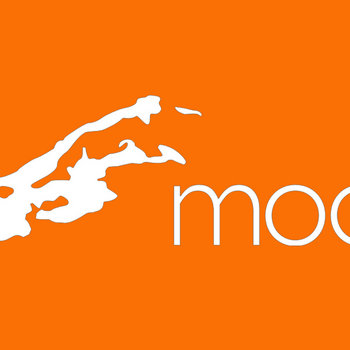 Merch for this release:
Compact Disc (CD)
The Berlin-based composer Thomas Meadowcroft frequently writes music that ruminates on different kinds of memory in regard to his native Australia, and all four pieces performed here by Speak Percussion extend that tendency in differing ways. Often using repurposed materials and forgotten consumer-grade instruments (such as the electronic keyboards prominently featured on "Home Organs"), which gives a materiality to memory, the works convey the fleeting and ephemeral, with a distinctly homemade feel.
"The Great Knot" collages strident recorder lines, chintzy electronic rhythms, metal that scrapes and squeaks, shimmering cymbals, and bird chirps as an homage to the migratory patterns of the titular bird, which is headed toward extinction. "Cradles" serves as a kind of benediction for an old Wurlitzer piano itself, with tender, fragmented chords undulating beneath electronic squelching and metallic tintinnabulation. Speak Percussion's artistic director Eugene Ughetti tackles the solo piece "Plain Moving Landfill," a partly improvised piece using various percussion over a fixed urban field recording that seeks an analog to the variegated layers of detritus, garbage, and vegetation in a dump; as a whole, it transmits an almost melancholy poignancy. "Home Organs" uses the outmoded instrument as analogous to the onset of Alzheimer's, human memory digging into the past while jumbling the present: several droning keyboard chords ebb and flow amid press rolls, metallic clatter that rises and falls, and other percussive sounds that are constantly tangling together and unwinding.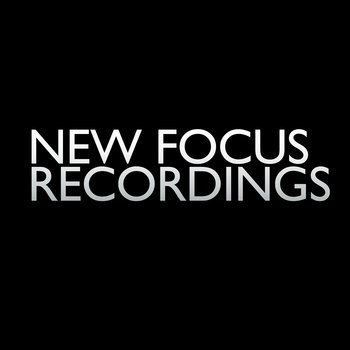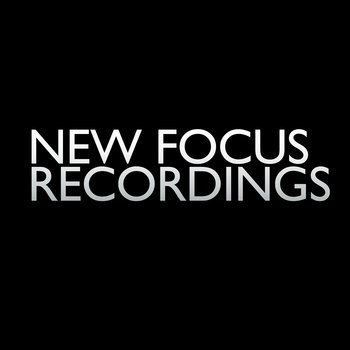 Composer Nomi Epstein is an integral part of Chicago's new music community. She's an educator, curator, and, most notably, the founder and leader of a.pe.ri.od.ic, the city's most steadfast and open-ended ensemble devoted to experimental composition. Unfortunately, her advocacy has often obscured her work as a composer, so her first portrait album comes as a welcome reminder.
The collection includes three austere solo piano pieces—all performed by the superb Dutch pianist Reiner van Houdt—that on first blush suggest the influence of Morton Feldman. "Till for Solo Piano" opens with a spare, ascending six-note pattern that receives very subtle dynamic variations as it proceeds, in terms of attack, before applying a similar technique to a glassy dyad, and concluding with a single chord patiently decaying before repeating. The two-part "Solo for Piano" moves from cycling lower-register patterns into a series of shifting dyads that are still resonating when the next voicing occurs. "For Collect/Project" is a dynamic piece that uses voice (Frauke Aulbert), flute (Shanna Gutierrez), and electronics (Francisco Castillo Trigueros), all arranged in shifting combinations and timbres, while "Sounds for Jeff and Eliza" features Epstein on piano along with bass clarinetist Jeff Kimmel and flutist Eliza Bangert.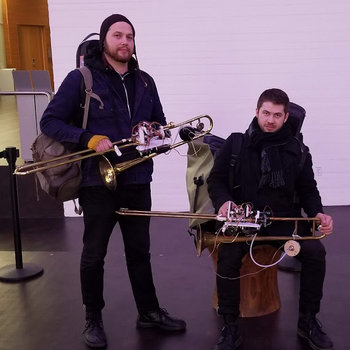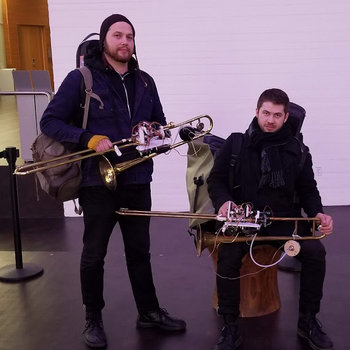 Merch for this release:
Compact Disc (CD)
Trombonists Matt Barbier and Weston Olencki are both devoted sonic explorers who inventively deploy extended techniques associated with improvised and experimental electronic music into their collective work. I was fortunate to hear Rage Thormbones perform some of the pieces featured on this debut recording in a live setting in 2019, and the experience was both electrifying and confusing.
The pair's use of psychoacoustic effects played with my perceptions, suggesting that there were more than two people producing sound, or that what I heard wasn't coming from the two musicians onstage. For "trees climbing through buildings (that's what will happen when I make the last opera)," which opens the album, the musicians removed the slides from instruments and replaced their mouthpieces with used plastic toy reeds from squeaking rubber toys, resulting in an unholy blast of striated noise. Using circular breathing to present uninterrupted streams of sound, the musicians deftly drop out at times—part of a constantly altered, dynamic machine-like timbre. No less intense is "zero said in a low voice," where at the start two euphoniums are manipulated somehow to produce a fierce upper register racket that would make guitar feedback blush, before the instruments all descend steeply into droning growls heightened by subwoofer amplification. Four layers of trombone overdubs on "two big museums trying to push through other museums" generate stunning beating patterns and other psychoacoustic effects. Rarely has sonic deception proved so thrilling.
Merch for this release:
Compact Disc (CD)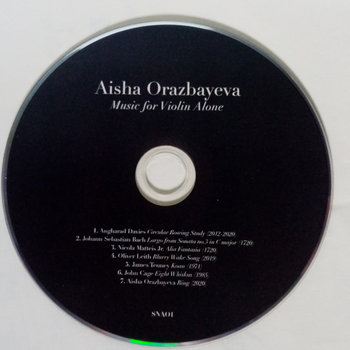 The remarkable Kazakh violinist Aisha Orazbayeva used the early days of the COVID-19 pandemic to record this album, gently re-emerging from a two-year absence precipitated by the birth of a child, as well as countering the lack of performance opportunities. Recorded in a makeshift studio in a remote village near Beziers, France, the solo recording reaffirms the violinist's stylistic agnosticism, allowing listeners to make connections between baroque and 20th century experimental music.
The collection is bookended by two excursions into extended techniques: Angharad Davies's "Circular Bowing Study," an open-ended exercise of constantly-morphing scratchy pulsations, and the violinist's own "Ring," a dark series of sighs and lurches voiced with gnarled, spiky harmonics. In between she delivers a gorgeous reading of the Largo from Bach's "Violin Sonata #3" followed by a devastatingly kinetic interpretation of the contemporaneous "Alia Fantasia" by Nicola Matteis Jr. The harmonies she produces from Oliver Leith's tender, recently composed "Blurry Wake Songs" are seemingly electric, and the piece transitions the listener masterfully into a pair of bracing works composed for fellow violinist Malcolm Goldstein: "Koan," James Tenney's intense intervallic and hypnotic piece, and John Cage's creaky sonic translation of two Chris Mann poems, "Eight Whiskus." The flow between eras, styles, and aesthetics is impeccably achieved on this subtle stunner.
Merch for this release:
Compact Disc (CD)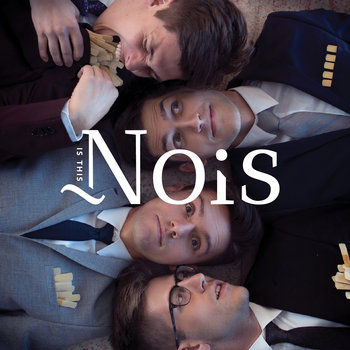 The members of this impressive young saxophone quartet came together as students at Northwestern University. ~Nois's debut album is devoted entirely to six composers who've either taught at or attended the school, just north of Chicago in Evanston, Illinois. Between the ensemble's razor-sharp execution and the variety of approaches inherent in this repertoire, the release serves notice that ~Nois is a group to watch.
The album opens with the stunning "Albumblatt II," an excursion into shimmering, ear-fooling multiphonics by Hans Thomalla that's larded with aerated tones, sour timbres, and slashing lines, while Craig Davis Pinson's "Dismantle," played with four alto saxophones rather than the typical array (soprano, alto, tenor, baritone), exploits the rhythmic possibilities of the instrument, with variegated pulsations, shifting note lengths, and some moderate slap tonguing, to forge an abstract sonic landscape populated by a beguiling array of concrete events and atmospheres. Niki Harlafti's "Vaisseau Fantôme," which is propagated from some thematic fragments of Ornette Coleman's seminal Free Jazz, contains some jazz-like language, but otherwise the pieces disentangle the saxophone from its typical environs, whether the sonic steeplechase and tightly-coiled canons of Marcos Balter's "Intercepting a Shivery Light," or the use of four altos detuned a quarter-tone apart on David Reminick's thorny "Consort."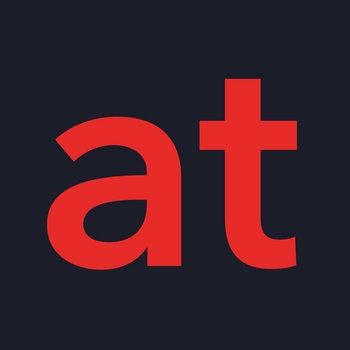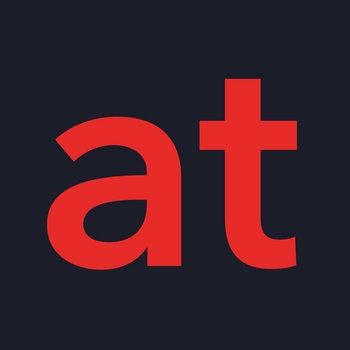 Merch for this release:
Compact Disc (CD)
Berlin composer Ernstalbrecht Stiebler, 86, has been a steady presence in European contemporary music; over the last six decades he's devoted himself to ever more minimalist work. On this superb new portrait album Biliana Voutchkova, a Berlin-based violinist from Bulgaria, brings admirable patience and generosity to his writing, including two solo pieces composed for her. "Für Biliana," from 2015, is constructed from a series of slowly see-sawing intervals, with exquisitely shifting pedal points creating harmonic shadows that envelop the careful listener. His ardor for the violinist led Stiebler to compose "Glissando für Solo Violine" for her the following year, which, as the title suggests, consists of a series of harrowing, fitful descents and ascents, with each swoop and climb swathed in striated, grainy harmony. The comparatively active "Extensions für Streichtrio" dates to 1963, but apart from a pronounced vibrato, the music is of a piece with his recent output. Cellist Michael Rauter and violist Nurit Stark join Voutchkova, their sustained long tones periodically broken up by percussive thrums, silence, and effective pizzicato bursts. Rauter returns on "Duo 4/Parallelen," from 2007, with long slabs of sustained tones marbled with acoustic beating and meditative shifts in timbre.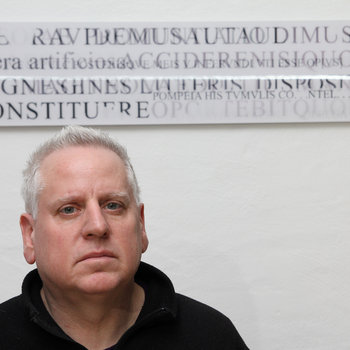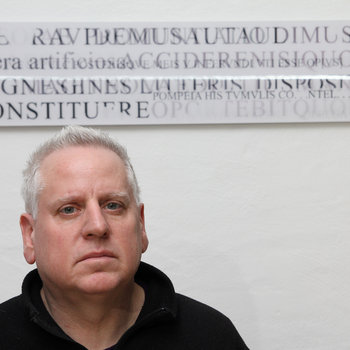 Merch for this release:
Vinyl
Reading Arnold Dreyblatt's liner notes for this vital new collection of previously unreleased works made during the 1990's might suggest that appreciating the music hinges upon familiarity with his theoretical concepts and his technological tools, but once the clattering groove of the opening piece "Escalator"—in which I detect a weird trace of Moondog's music—kicks in that notion quickly dissolves. The composer, who studied under minimalist icon La Monte Young as well electronic music pioneer Alvin Lucier, has spent decades developing a music of his own design, with its own 20-note microtonal scale, invented instruments, and a unique application of overtones within rhythmically incessant compositions. During this period Dreyblatt operated his long-running Orchestra of Excited Strings from behind the mixing desk, instead of playing his usual double bass fitted with piano strings, but the distinctive character of his music is still clear as day. Four of the six pieces here deploy his Dynamic Processing System, using a "key" signal, which controls the "opening" and "closing" of an envelope window comprising live performance audio. In this case the key was a recording of a faulty escalator, and while I'm still not sure how that limiting control is manifested, but the visceral impact of staccato tones, terse melodic phrases, cantering percussion, and dancing harmony ultimately render the methodology irrelevant for me. It's a blast from start to finish.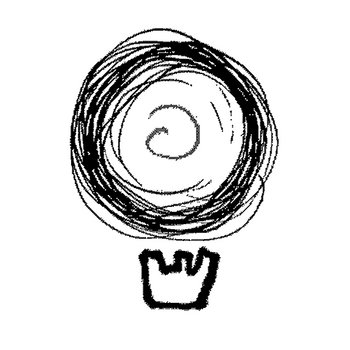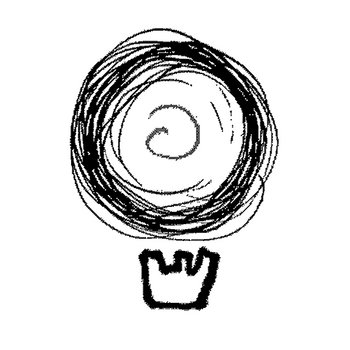 Los Angeles opera singer and sound artist Micaela Tobin, who works under the name White Boy Scream, interprets the titular Filipino myth about a monstrous dragon that swallows the seven moons (each illuminating the earth on one day of the week) as an act of cultural preservation and an effort to combat imperialist conquest. The title piece sets pure operatic singing—and Tobin's voice is astonishing—with visceral noise, giving a loose narrative arc to her realization of the story that's nothing short of riveting. The 18-minute piece opens and closes with an old reading of the text in Tagalog: in between, the soprano sings the tale with an old-school vibrato amid spare piano commentary. This all is upended by clattering metal percussion, and Tobin's voice brings a wordless serenity to long electronic tones. As the piece draws to a close, she utters in non-operatic delivery, "I will not be erased;" this phrase is smothered by a crushing blast of electronic noise. It's a harrowing journey marked by valiant struggle and resistance that gamely disembowels any trace of Western classical propriety. The rest of the album is comprised of six shorter pieces, most with the help of guitarist/violinist Rhea Fowler, that toggle between the gorgeous folk-like cycling of "Bituing" and the noise-encrusted incantation of "Apolaki," in which the phrase "white teeth," a clear reference to European colonizers, is again met with Tobin insisting, "They can't erase me." The whole thing is unlike anything I've heard this year.