BEST CONTEMPORARY CLASSICAL
Best of Bandcamp Contemporary Classical: January 2017
By Peter Margasak · January 24, 2017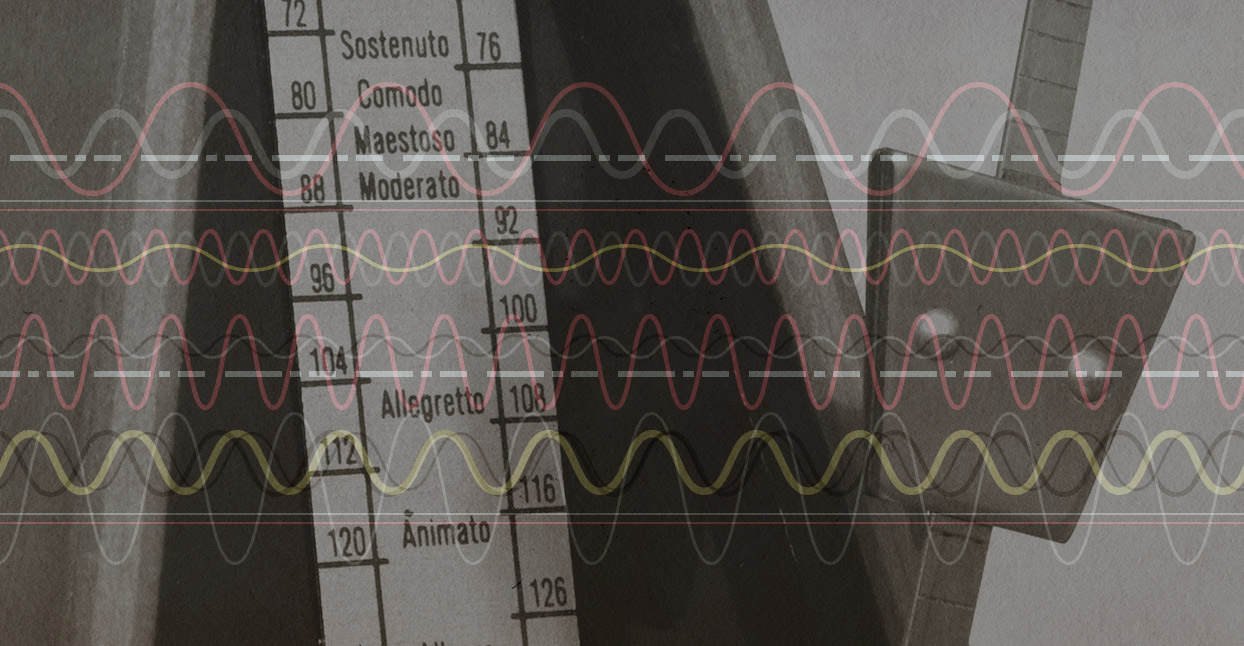 The taxonomy of contemporary classical music—new music, contemporary music, whatever you want to call it—is a thorny issue. But every two months we'll take a look at some of the best composer-driven music to surface here on Bandcamp, making room for electronic experimentation, improvisation, and even powerful takes on old classics. Here's a look at the latest.
Canadian-bred, New York-based pianist Vicky Chow has established herself as one of new music's most adventurous, precise, and versatile interpreters, the kind of player that composers are eager to create new works for. She's an integral member of the Bang on a Can All-Stars, and her collaboration with experimental composer Tristan Perich on his epic Surface Image made clear both her exacting practice and her openness to new forms and sounds, playing minimalist patterns against a veritable symphony of one-bit electronic tones. AORTA is the pianist's second solo album, and friends and long-time collaborators composed all six pieces. She has said of the repertoire, "I searched for music that resonated with me during desperate times, alone in a cramped apartment at 2 a.m. and wide awake, trying to find meaning."
All of the music is enhanced by subtle electronics, whether it's the cascade of glassy, fractal tones that fall like sparks over her measured chords in Christopher Cerrone's "Hoyt-Schermerhorn," a piece designed to convey the mixed emotions evoked by the late-night atmosphere of the titular intersection in Brooklyn, or Jakub Ciupinski's haunting "Morning Tale," a four-movement gem where jewel-like phrases are subtly enhanced by the electronic processing of her live performance, transmitted via speakers placed with the instrument. All of the works—which also include pieces by Jacob Cooper, Molly Joyce, Daniel Wohl, and Andy Ahiko—convey a thick air of melancholic beauty, a kind of emotional rawness tempered by lyric fragility, and Chow delivers with a pitch-perfect touch.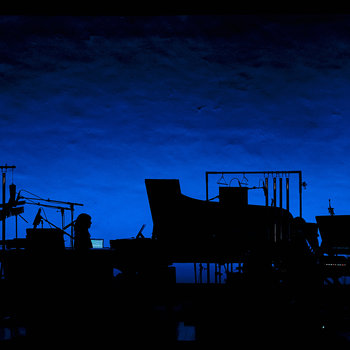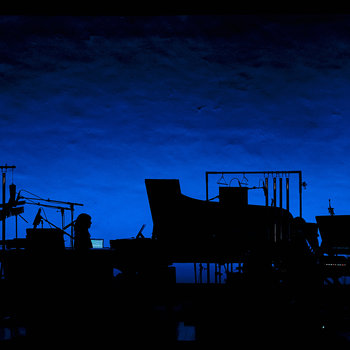 The fourth and latest installment of New York quartet Yarn/Wire's Currents series brings a dazzling variety of fresh sonic experimentation, with pieces developed for and with the group by Catherine Lamb, Alvin Lucier, and Anthony Vine. Pianists Ning Yu and Laura Barger, and percussionists Russell Greenberg and Ian Antonio delve into the works with a keen interest in overtones and psychoacoustic effects, turning their process into an entrancing voyage where sounds dance, vibrate, and play with listener perceptions. Lamb's curvo totalitas provides a fascinating interplay between a pair of synthesizers generating long tones, a large steel sheet, and a tam-tam. The electronic parts create resonant vibrations that engage in a series of two-way disturbances, with both metallic and synthetic lines colliding and complementing one another.
Lucier's Oases explores similar terrain. The overtones from a regularly struck vibraphone note cause brittle vibrations, creating harsh, ringing profusions of sound from three snare drums that the ensemble members wield like shields, holding each in front of them as they slowly move around the performance space. This coaxes forth a constantly changing sonic field, both in terms of timbre and depth. Absence/Distance by Vine uses a detuned zither as the primary sound generator, with its output fed into a piano (played by both Nu and Barger) and adds high-pitched squeals and low-end rumbles from various percussion instruments, fluctuating and undulating outward in bracing arcs.
Merch for this release:
Compact Disc (CD)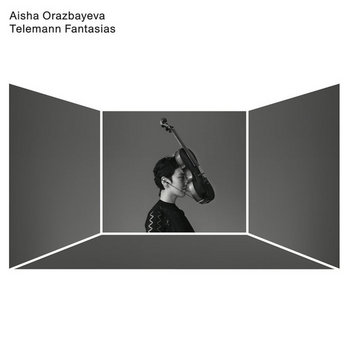 London-based Kazakh violinist Aisha Orazbayeva has carved out a reputation as a fearless interpreter of modern music, whether it's classic material from the original New York school of composers, or a stunning commission by the young British composer Bryn Harrison, to which she delivers a performance of exquisite delicateness and biting timbres. On this dazzling new solo recital, the violinist reaches into the past to interpret half of the dozen fantasias written by the largely self-taught German Baroque composer Georg Phillip Telemann in 1735. The recordings were originally used in an experimental theater work by Tim Etchells and performed by Pina Bausch's Tanztheater Wuppertal dance company.
While a set of baroque violin solos couldn't seem much further from contemporary music, Orazbayeva picks up on some of the extended techniques the composer explored centuries ago (Telemann also took inspiration from Polish folk music on some of the fantasias) and magnifies them in stunning fashion, stretching, lightening, and coarsening the scores with scratch tones, ghostly harmonics, and abrasive dissonance. It retains the stunning melodic brilliance and rhythmic vitality of the writing, but gives them a contemporary veneer that erases many of the stylistic lines erected in the centuries since the pieces were written. Orazbayeva hears this repertoire through fresh, curious ears, and masterfully allows us to do the same, giving listeners a chance to reconsider Telemann's masterpieces while admiring her observational smarts.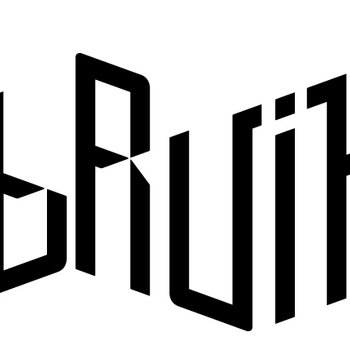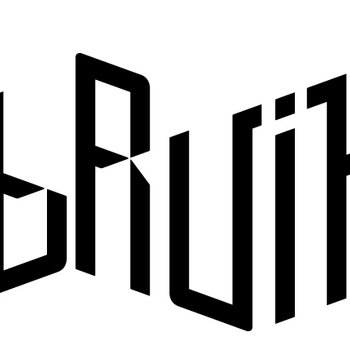 Merch for this release:
Compact Disc (CD)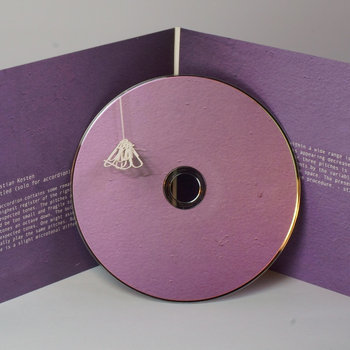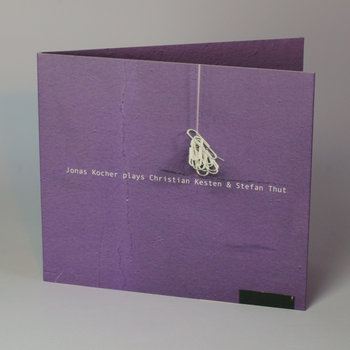 Swiss accordionist Jonas Kocher routinely toggles between improvised and composed music, but a deep investment in rigorous sonic interrogation ties those two approaches together. On this dazzling new recording, he takes on the role of an interpreter, tackling two extended pieces that explore sound in microscopic fashion. "untitled (solo for accordion)," by the Berlin composer and vocalist Christian Kesten, asks Kocher to explore the microtonal differences between what are considered to be identical notes on the instrument. The instrument simply can't produce the pitches that should, in theory, be triggered by playing the highest keys with the right hand. The reeds would be too small and fragile—so the accordion defaults by transposing those notes one octave down. But those tones are slightly different from the notes sounded by keys in the neighboring octave, and this fragile, patient work explores those various tones together, creating a fascinating tension. "eine/r, 1-6," by Swiss Wandelweiser composer Stefan Thut, pushes into more austere terrain, a lengthy series of long tones and extended silences. As it is described in the liner notes, "a group of two or three pitches is represented here by the variables y and z, single events by the variable x, reminiscent of a single point in Euclidean space." The music crawls along, with those chromatic pitches produced in upper register whistles and low-end growls, with shifting use of space and scale keeping the listener on his or her toes.
Cellist Seth Parker Woods recently returned to his adopted hometown of Chicago following a lengthy sojourn in Europe, where he earned his PhD in performance from the University of Huddersfield in the United Kingdom. While living there, he was involved in Ensemble Grizzana—a group featuring the remarkable Wandelweiser composer Jürg Frey from Switzerland. Woods' stunning solo debut, asinglewordisnotenough, collects four bracing works developed for and with him over the last half-decade, each of which extends his instrument in different fashions.
Edward Hamel's "Gray Neon Life" asks the cellist to enhance his abrasive lines with crude vocal utterances drawn from graffiti tags discovered by Jean-Michel Basquiat and Al Diaz; the score shaped by a sense of movement and gesture more than a clear musical line. The bulk of the album is dominated by "Not Alone," a bruising composition by George Lewis in which live interactive digital processing creates a kaleidoscopic array of lines, so that every utterance, phrase, and melodic pattern enters of a visceral hall of mirrors; refracting, splintering, decaying, and colliding with the propulsive parts Woods plays in real time, while the software developed by Damon Holzborn constantly changes the timbre, push, and density of the electronically reshaped sounds. The titular piece by Pierre Alexander Tremblay features a dazzling sound design of punishing low-end beats, scratchy noises, thrumming synthetic tones, and warped synthesis that plays out dramatically against Woods' grainy, lacerating cello. It's an auspicious debut, and one that establishes Woods as a deeply curious composer, known for locating new sounds and approaches.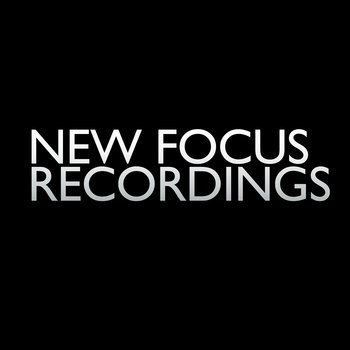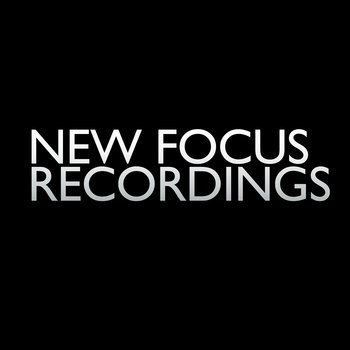 In recent years, New York's ambitious International Contemporary Ensemble has established that they're dedicated proponents of the radical music written by George Lewis—one of the world's greatest improvising trombonists, AACM historian, and pioneer of interactive computer music software. Conservative academic tradition has presented Lewis the composer—along with countless black composers, some of whom come out of jazz and improvised music—with endless obstacles in the pursuit of having his composed music treated with the sobriety and respect it deserves; something on a page to be performed by committed ensembles without the need for the composer to be on stage. ICE has been one of the outfits that work hard to topple those staid structures, and this new album, released by ICE's own Tundra imprint, is vivid, a convincing argument for Lewis' place in history.
This composer portrait features work written over a 36-year period, beginning with the 1977 piece "Shadowgraph 5," the final part in a series of open-ended works for "creative orchestra" without fixed score or a conductor—any number of players can be involved, but they all determine the duration of the piece in real-time, relying on an improvisational consensus to move through the work. Born Obbligato is one of two pieces composed in 2013, and it was "conceived in dialogue with Beethoven's Septet Op. 20." The bracing six-movement opus reflects the timbre, polyphony, and structure of that popular masterpiece, but makes no effort to recreate its good cheer, delivering a charged, slashing energy spiked by David Fulmer's astute conducting. The album concludes with another 2013 piece—this one by T.J. Anderson—"In Memoriam Albert Lee Murray," a stunning solo trombone piece, played by Lewis, that explores African-American classical tradition with the inescapable air of improvisatory thinking.
This sharp portrait of composer Mikel Kuehn, one of the most rigorous and challenging American composers of the last two decades, explores the span of his repertoire with great precision and craft. Most of the seven works presented here—written between 1994 and 2014—draw inspiration from the work of earlier American modernists, whether Milton Babbitt ("Between the Lynes," played by Chicago's Ensemble Dal Niente) or Elliott Carter ("Devouring Time," a solo marimba work performed here by the superb Gregory Beyer, with a swelling lushness and keen articulation), but knowledge of the work that preceded Kuehn's isn't necessary to appreciate his music on its own. One of the strongest pieces in the collection, a piece for solo cello and electronics performed by Craig Hultgren called "Chiaroscuro," is unmoored from such historical roots; instead, the five-section work explores the interaction between live cello and pre-recorded, electronically-altered cello recordings. It's gritty and marked by sharp discord, but the collision of live and electronically-rendered cello parts is fascinating, with constantly-shifting perspectives—sometimes the blend is utterly cogent, flowing with common purpose, and sometimes the two components tussle, with visceral screams and cries. Other pieces are deftly performed by Flexible Music, guitarist Daniel Lippel, and the BGSU Saxophone Ensemble.
In his liner notes to his first composer portrait album, Brazilian native Marcos Balter writes, "Like many of my compositional heroes from the past, I prefer writing for people I know well and whom I know will understand and enhance my vision." The composer spent many years teaching at Columbia College in Chicago, where the International Contemporary Ensemble was formed, and he became tightly enmeshed with the group's members. They were among the groups that regularly commissioned work from him, and on the occasion of his 40th birthday he enlisted some of his closest musician-friends to perform a piece, "Codex Seraphinianus," he wrote to mark the event—a quartet including charter ICE members Claire Chase (flute) and Rebekah Heller (bassoon) and future member Ryan Muncy (saxophones), as well as violist Nadia Sirota.
The piece takes both its name and inspiration from a 1981 book of the same title by Italian artist Luigi Serafini—an illustrated catalogue of an imaginary world, including imagined renderings of an alternate natural and man-made universe—and the eleven short-movements appropriately convey a herky-jerk aural equivalent, veering between striated serenity and ethereal violence. The set also includes the dazzling "Descent From Parnassus," a solo flute piece inspired by Cy Twombly's Return From Parnassus, that features Chase interweaving bits of spoken text from Book One of Dante's Canto Paradiso in furious bursts and tempered entreaties, a thrilling dance of light and motion. The album opens with "Wicker Park," the composer's first saxophone piece, a piano feature, played here by Jacob Greenberg, called "ligare," and the titular suite, inspired by Aesop's Fables, which fittingly conjures a fantastical sound world conceivable only by Balter.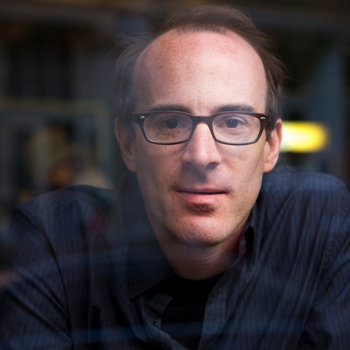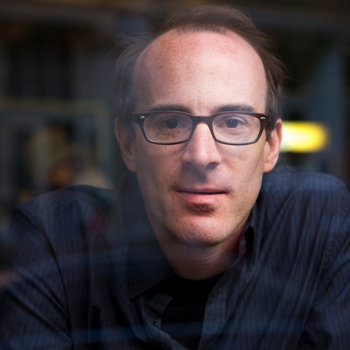 Merch for this release:
Vinyl LP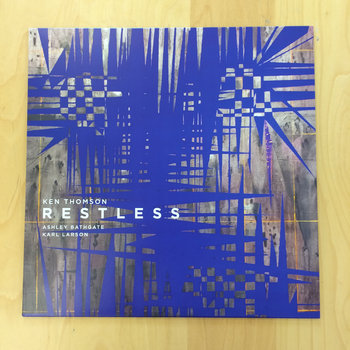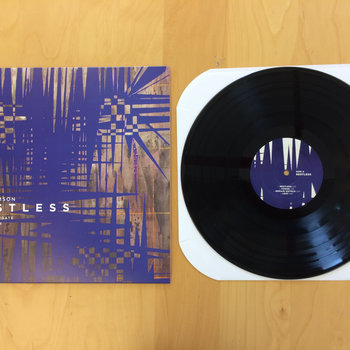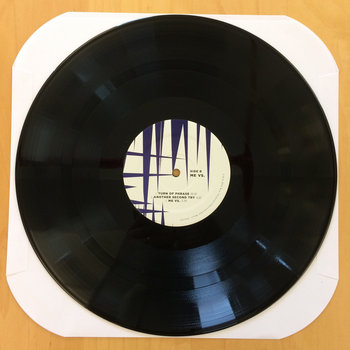 Ken Thomson has forged a career by routinely defying expectations. He is a saxophonist and composer equally at home in the world of jazz and free improvisation as he is in contemporary music who rarely keeps his interest in disparate disciplines separate. He's a key member of Bang on a Can All-Stars, has written bracing work for JACK Quartet, plays in the sideways prog-rock band Gutbucket, and leads the adventurous jazz combo Slow/Fast, among other endeavors. Restless features two stunning pieces that connect his work to more familiar classical history, although his nonchalant range—spiking the various movements with rock energy and jazz-like voicings—make it clear that he's no fussy traditionalist. The four-movement title piece is deftly interpreted by pianist Karl Larson and cellist Ashley Bathgate (also of Bang on a Can All-Stars), heightening the keen interaction between its two parts—an intimate dance by turns seductive, fiery, and turbulent. "Me Vs." is a three-movement solo piece played exquisitely and viscerally by Larson—a meditation on the creative process that employs bruising dissonance and hammering chords and sparse melancholic lines to suggest the internal struggles behind making something meaningful and clear.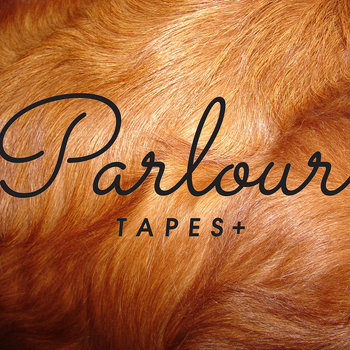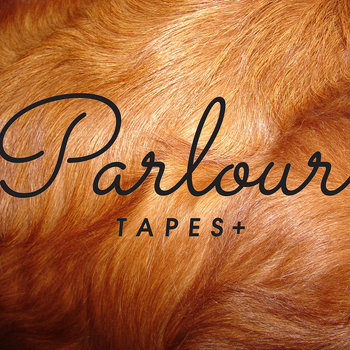 Merch for this release:
Cassette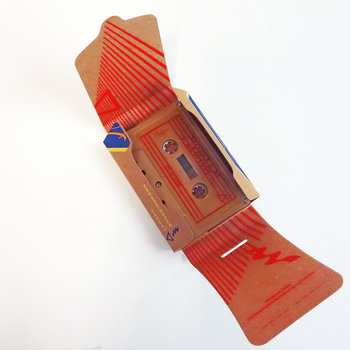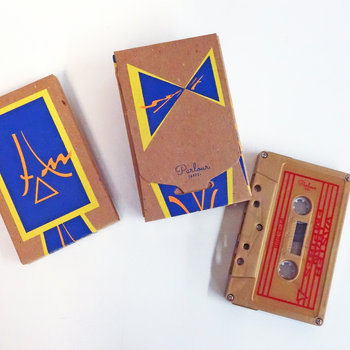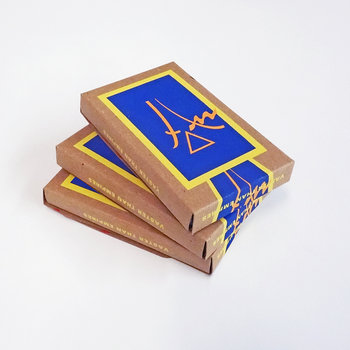 This peculiar multi-generational trio generates more than the sum of its diverse parts on this dazzling debut, pairing Lagado, a texturally-rich, dynamic and heavily improvisatory creation with Brobdingnag, an austere, largely electronic shadow of the first piece—in its physical form the works are presented on opposite sides of a cassette. Violinist Erica Dicker regularly veers back and forth between the worlds of improvisation and composition, working extensively with Anthony Braxton and Katherine Young's Pretty Monsters, and in this trio, playing baritone violin (an instrument that's an octave lower than the conventional violin) she draws upon an arsenal of extended techniques, augmented by various preparations, to conjure a sound world alternately nightmarish and invigorating. Allen Otte, a veteran percussionist who co-founded the paradigm-shifting Percussion Group Cincinnati and worked with John Cage, adds much more instinctual sounds, playing the Chinese dulcimer called yangqin—but one fitted with various Cagean preparations like nuts, bolts, and coins, as well as various other found objects.
The ever-changing universe of sounds this pair creates in real-time is effectively manipulated, processed, and re-shaped by sound artist and composer Paul Schuette, who masterfully connects the tactile eruptions, scrapes, and thrums with simpatico grace, leaving a full complement of physicality in the ears of listeners. Schuette conceived Brobdingnag as a kind b-side, building an austere reflection of the first side using hard-to-identify field recordings, AM radio noise, synthesizer passages, and a re-imagining of Dicker's violin solo from side A. The music skirts along the edges of the already vague parameters outlined by this bi-monthly column, and is all the better for it.
—Peter Margasak