BEST CONTEMPORARY CLASSICAL
Best of Bandcamp Contemporary Classical: February 2020
By Peter Margasak · March 03, 2020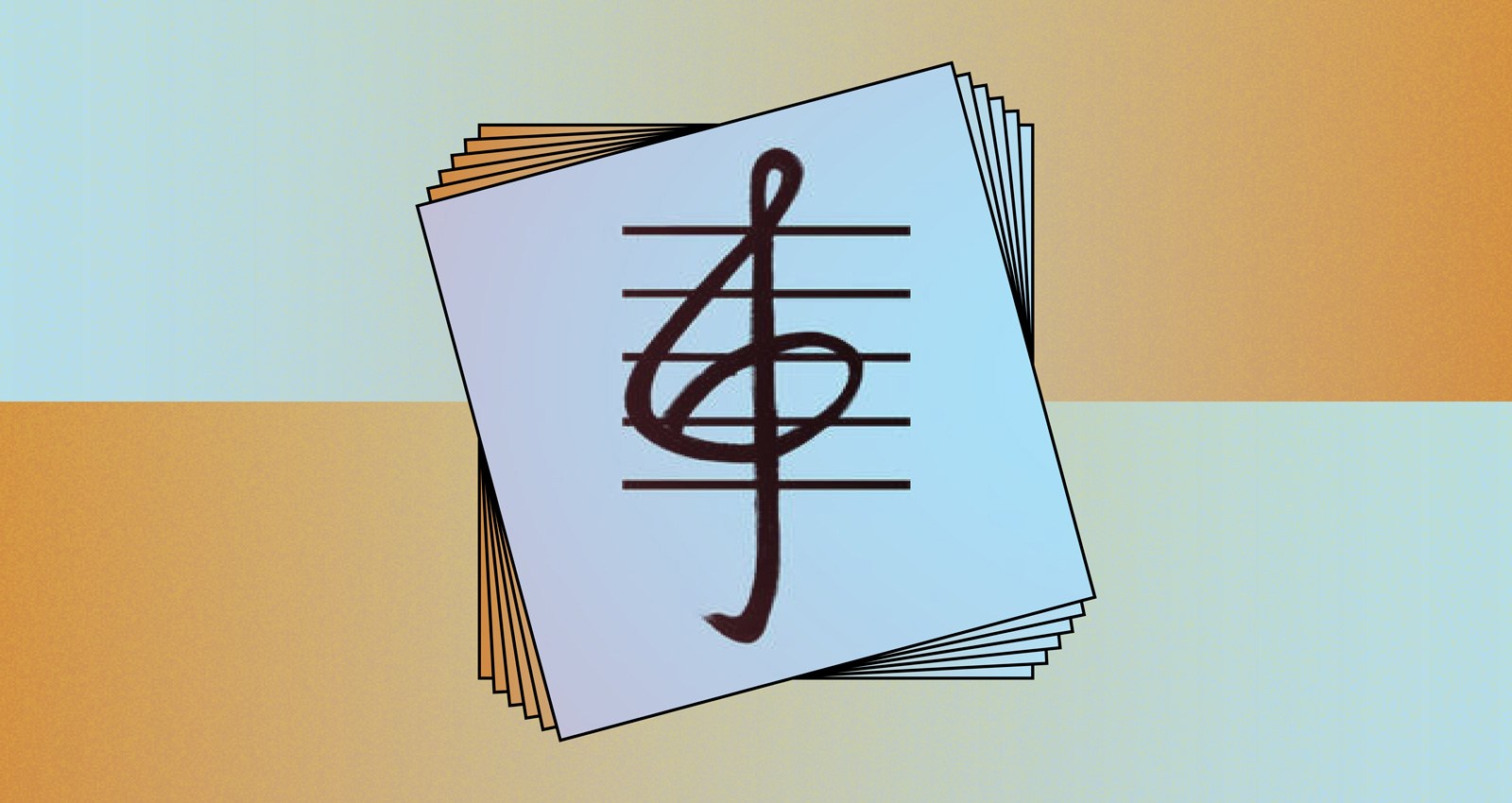 The taxonomy of contemporary classical music—new music, contemporary music, whatever you want to call it—is a thorny issue. But every two months, we take a look at some of the best composer-driven music to surface here on Bandcamp, which makes room for electronic experimentation, improvisation, and powerful takes on old classics.
Cheryl Duvall & Anna Höstman
Harbour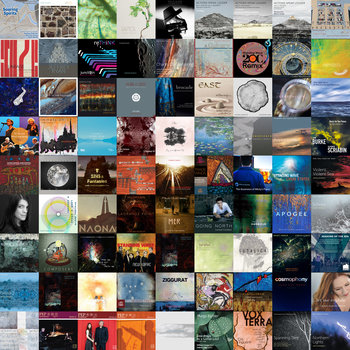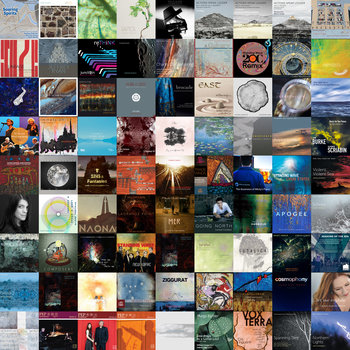 Merch for this release:
Compact Disc (CD)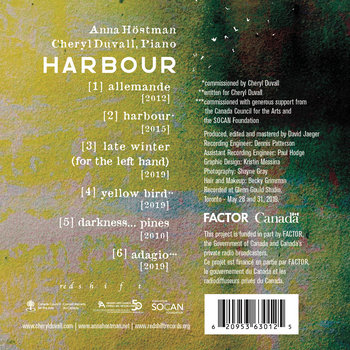 Anna Höstman is a key figure in the Canadian contemporary music explosion of the last several decades, and thanks in part to a simpatico fit with pianist Cheryl Duvall she's increasingly devoted greater energy to composing music for the instrument. "My pieces are mostly a kind of continual walking, not really goal-oriented or in a hurry to get anywhere," she tells Nick Storring, who wrote the album's liner notes. "They're just kind of undirected, although not aimless."
Indeed, many of the pieces embrace single line constructions, delicately probing, developing, or floating in utterly naturalistic fashion, whether evoking the drift of a falling leaf or the jagged curves of a creek. Duvall's touch is sublime, articulating melodic fragments that unspool, repeat (in a Morton Feldman-esque manner), dissolve, or tumble into dissonance with a meticulousness that underlines the fact that Höstman's profoundly instinctive pieces are anything but random. The title piece, written in 2015, is the longest, most unstable work on the album. Its broad sweep presents a carefully charted assemblage of objects, moods, and events, with each transition sure-footedly articulated by the pianist. Half of the album's six pieces were written in 2019, including "late winter," a single-handed piece that feels just as satisfying and rich as if it were composed for both hands.
Merch for this release:
2 x Vinyl LP, Compact Disc (CD)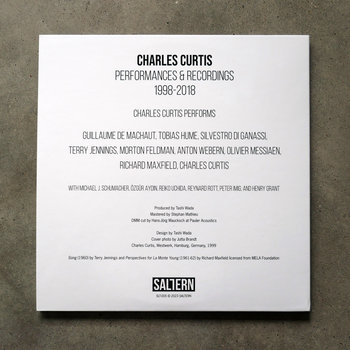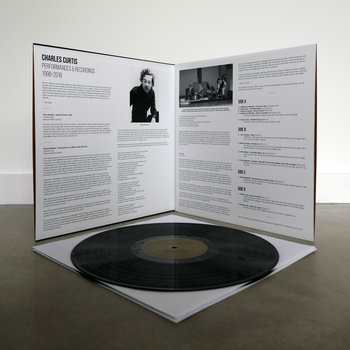 A close associate of La Monte Young, Alvin Lucier, and Éliane Radigue, cellist Charles Curtis has established himself as one of the major American instrumentalists in experimental music—particularly in the realm of tuning, durational pieces, and psychoacoustics. But in his decades as a working musician he's performed in many other contexts, whether in New York's underground rock scene in the '80s or playing standard classical repertoire. This astonishing 3-CD set casts a wonderfully broad net on those disparate activities while subtly arguing for continuity between them.
The collection opens with a riveting performance of Radigue's transportative yet austere "Occam V," composed for him in 2012, and then it suddenly shifts to interpretations of medieval and Baroque pieces by Guillaume De Machaut, Tobias Hume, and Silvestro di Ganassi. Those seeming polarities dissolve as the album unfolds, and as Curtis recently told writer Joshua Minsoo Kim, he sees commonalities: "I think I like the music of Machaut because it's so focused around a particular mode and a single tonality…It is about using limited means to achieve a great deal, that is then from a perceptual standpoint very, very rich." That idea imbues most of the material here—whether in wide-ranging cello-piano duets by Morton Feldman, Terry Jennings, Olivier Messiaen, and Anton Webern or an impressive selection of original works by the cellist himself.
As the global reputation, reach, and repertoire of Montréal's Quatuor Bozzini has grown over the last two decades, one thing that hasn't changed is the peerless string quartet's dedication to performing the work of composers from its Canadian homeland. The Serbian-born Ana Sokolović has lived in Québec since 1992, and this collection underlines her unique sensibility, deriving ideas from her engagement with theater, ballet, and folk music.
The centerpiece of the album is her three-part "Commedia dell'arte," with each three-movement work named for and inspired by different characters of the Italian theatrical tradition, privileging evocation provided by extended and percussive techniques over traditional structures. "Capitano," the first movement from the first part, is wonderfully strident and a bit unreliable, reflecting the titular character's boastful yet cowardly personality, while "Zanni" conveys a trickster persona in its jagged, shape-shifting design. Yet the entire work succeeds even without knowing such references. Even two miniatures—"Ghost 1" and "Ghost 2"—are marked by a quirky, sonically imaginative construction, arranging disparate notions in dynamic, visceral patterns, all performed by with typical brio and sensitivity by the Bozzinis.
This sextet—which started in Chicago, but whose members are now spread out across the U.S.—achieves an impressive leap in focus and intensity on their second album. Premiering new work drives many working ensembles, but there's something to be said for Latitude 49's decision to master a variety of pre-existing pieces, some of which were adapted by the composers for their instrumentation, as they lean into these works with dazzling rigor.
The collection opens with "Number Nine," a piece by Gabriella Smith—whose work is featured prominently on the yMusic album elsewhere in this column—which draws inspiration from the infamous music concrete work on the Beatles' White Album. A cello mimics the looping vocal phrase "number nine," amid ascending and descending reeds, skittering and banging piano patterns, slashing violins, and peripatetic percussion to produce thrilling acoustics. The group's percussionist Chris Sies wrote "these (were) used to harm," which borrows heavy metal cadences to comment on the militaristic applications of music, while Annika Socolofksy's "a sense of who" reflects on the feeling of community experienced by the composer while participating in Irish jam sessions, using processed recordings of folk music and field recordings of a local river to blend with strings, piano, and reeds that keen, float, flutter, and cry.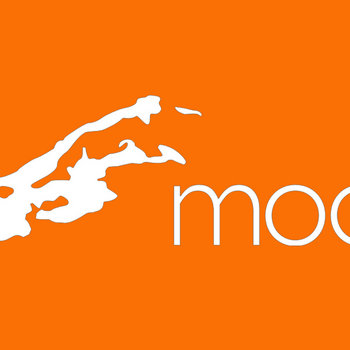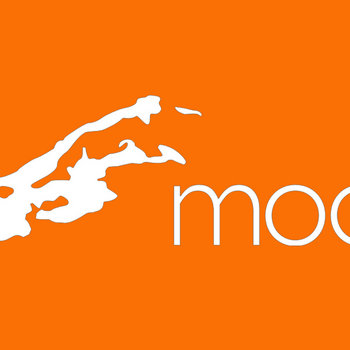 Merch for this release:
2 x Vinyl LP
French composer Oliver Messaien wrote the song cycle Harawi: Song of Love and Death in 1945 in a blend of numerous musical threads, including the myth of Tristan and Isolde and a collection of Incan folk songs collected by the composer and ethnomusicologist Marguerite Béclard d'Harcourt, and her husband Raoul d'Harcourt, in 1925. Using his own surrealist texts, in French and the Andean Quechua language—chosen primarily for their sonic properties rather than their meaning—Messaien portrays a love of such great intensity that its subjects are doomed (the second half of the cycle describes the characters reunited after death).
It's been noted that the composer's first wife, composer and violinist Claire Debols, had been suffering from mental illness and memory loss in the years before he wrote the piece, and she never recovered, eventually dying in a French sanatorium in 1959. It's a work of grueling passion and ethereal beauty, with an emotional range that demands remarkable flexibility and technique from its performers—something German soprano Sarah Maria Sun and Swiss-Bulgarian pianist Stefka Perifanova reveal in their searing performance. The musicians bring an electric vitality to the work's 12 songs, moving seamlessly between emotional polarities that leave the listener both drained and transformed.
Merch for this release:
Compact Disc (CD)
On his second album of original music, British composer Alex Hills draws inspiration from the 1884 satirical sci-fi novella, Flatland, by Edwin A. Abbot, in which a two-dimensional world is analogous to repressive Victorian culture. The three disparate works here compress ideas, building from restricted materials: a handful of pitches and fixed, repetitive rhythms. But this isn't minimalist music by any stretch.
On the title piece, the remarkable Kazakh violinist Aisha Orazbayeva plays lines and tones that extend outward and then inward—"centrifugally," in the words of Hills—starting from an open string D, with the members of 12 Ensemble shadowing and countering her performance with grainy, dissonant glissandos that give the listener shifting perspectives on motion and harmony. "Flatland," performed by the magnificent English vocal ensemble Exaudi, opens with a few carefully modulated but constricted melodies, but over the piece's near 10 minutes, things start to open up, reflecting a question asked in the story about what a 3-D world might be like. "Short Long Shrink Stretch," played by 4|12 Collective, uses time as the key element, with terse phrases played on various percussion instruments gradually moving from simple, single sounds to more elaborate figures, as if the players are starting from scratch, growing their vocabulary, and adding new dimensions.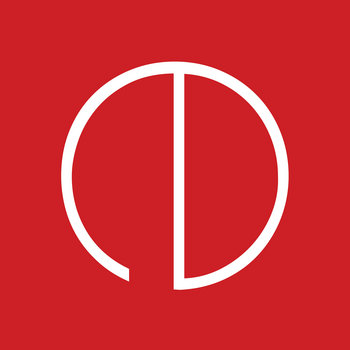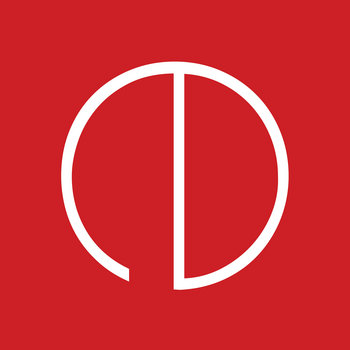 Merch for this release:
Compact Disc (CD)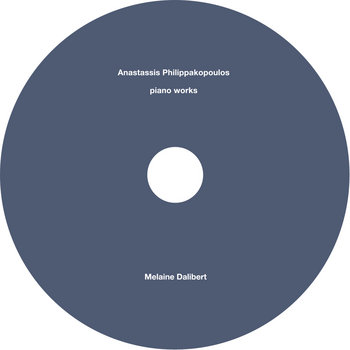 The French pianist and composer Melaine Dalibert possesses an exquisite touch and engagement with his repertoire. On this new album he tackles the stripped-down music of Greek composer Anastassis Philippakopoulos, a key member of the post-Cagean Wandelweiser Collective, tracing out the delicate, sparsely mapped notes from a dozen contemplative, spacious miniatures.
The pieces are built around austere melodic fragments, all of which hang pregnant in the air, unfolding carefully before the next pattern drifts in. In every case the pianist's timing and use of pedals enhance the resonances of each note. Dalibert never rushes, letting each tone ring out and luxuriously decay into eerie silence before moving forward. There's a hint of Erik Satie's melancholic beauty in the music, but Philippakopoulos prefers to reduce his elegant themes to their raw essence, trusting in the way his elliptical lines generate a quietly enveloping atmosphere. What might feel ascetic at first glance blossoms into a gorgeously meditative environment, transformed by Dalibert's impressive sensitivity.
Ruth Anderson
Here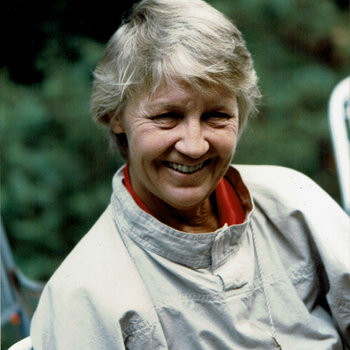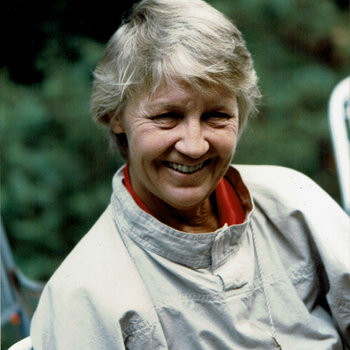 Merch for this release:
Vinyl LP
The American composer and educator Ruth Anderson, who died on November 29, 2019 at the age of 91, is one of the more criminally overlooked figures in experimental music—a reality borne out by the fact that Here is the first-ever collection of her work to be released (several of the album's five pieces were previously issued on new music anthologies). Anderson, who started out as a concert flutist before moving to composition, faced intense sexism in a male-dominated musical world, and while she was one of the first women to be accepted into Princeton's graduate program in the early '60s, her embrace of electronic music only made things harder.
In 1966 she joined the staff at Hunter College in New York, where she established an electronic music studio; she remained at the school until 1989. Her work sits alongside the efforts of her colleagues Pauline Oliveros and Anderson's long-time partner, Annea Lockwood, to embrace "deep listening."  The album opens with the hallucinogenic voice phasing of "Pregnant Dream," which experiments with notions of memory. Two other works—"Points" and "So What," both from the early 1970's—use purely electronic sounds, the former a marvel of drifting, colliding tones, the latter an excursion into viscerally swooping, exploding sine tones. "SUM (State of the Union Address)" is a seriously prescient—and sharply humorous—edited collage of sounds taped from a television broadcast of the titular event, using everything but the address itself in a proto-Plunderphonics style to offer trenchant commentary of American culture. The longest piece "I Come Out of Your Sleep" is quiet, the consonants in a reading of a Louise Bogan poem removed to create somnambulant vocalizations.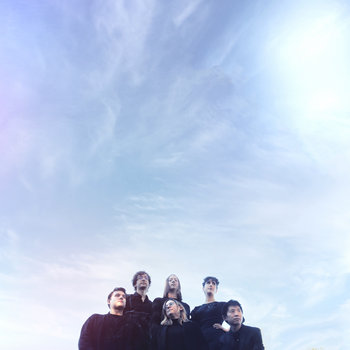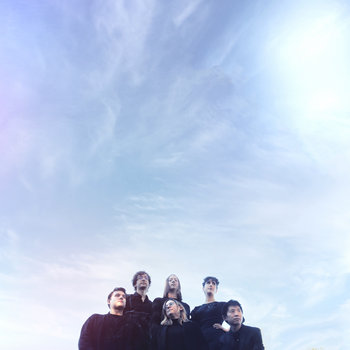 Merch for this release:
Compact Disc (CD), Vinyl LP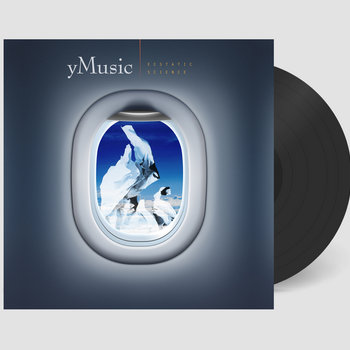 In recent years this versatile New York ensemble has functioned as a kind of a stripped down orchestra section for hire, for the likes of Paul Simon, Ben Folds, and Sufjan Stevens. But since the members are all top-flight players who've worked in new music, when yMusic first emerged in 2008 much of its repertoire was also drawn from that world. The sextet returns to those roots on its fourth album Ecstatic Science, delivering a lovely series of new work from long-time colleagues of the group.
The album is bookended by pieces from Bay Area composer Gabriella Smith. "Tessellations" is a driving, shape-shifting gem that calls on yMusic to be a contrapuntal rhythmic machine with traces of vintage Philip Glass, while "Maré" builds from ambiguous wisps of sound, its pitched material cycling in a giddy churn that belies the shifting complexity of its eight delirious minutes. Missy Mazzoli's title composition is a different kind of study in counterpoint, as the clarion tone of trumpeter C.J. Camerieri invoking the "American sound" of Aaron Copland, sparkles against various combinations of strings, the crystalline flute of Alex Sopp, and the pristine clarinet of Rob Moose. It's hard to believe that only a sextet is playing Paul Wiancko's bright "Thou&this," while the collection's centerpiece—Caroline Shaw's three-movement "Draft of a High-Rise"—is another display of rhythmic concision and melodic elegance.