BEST CLUB MUSIC
The Best Club on Bandcamp: March/April 2021
By Gabe Meier · May 07, 2021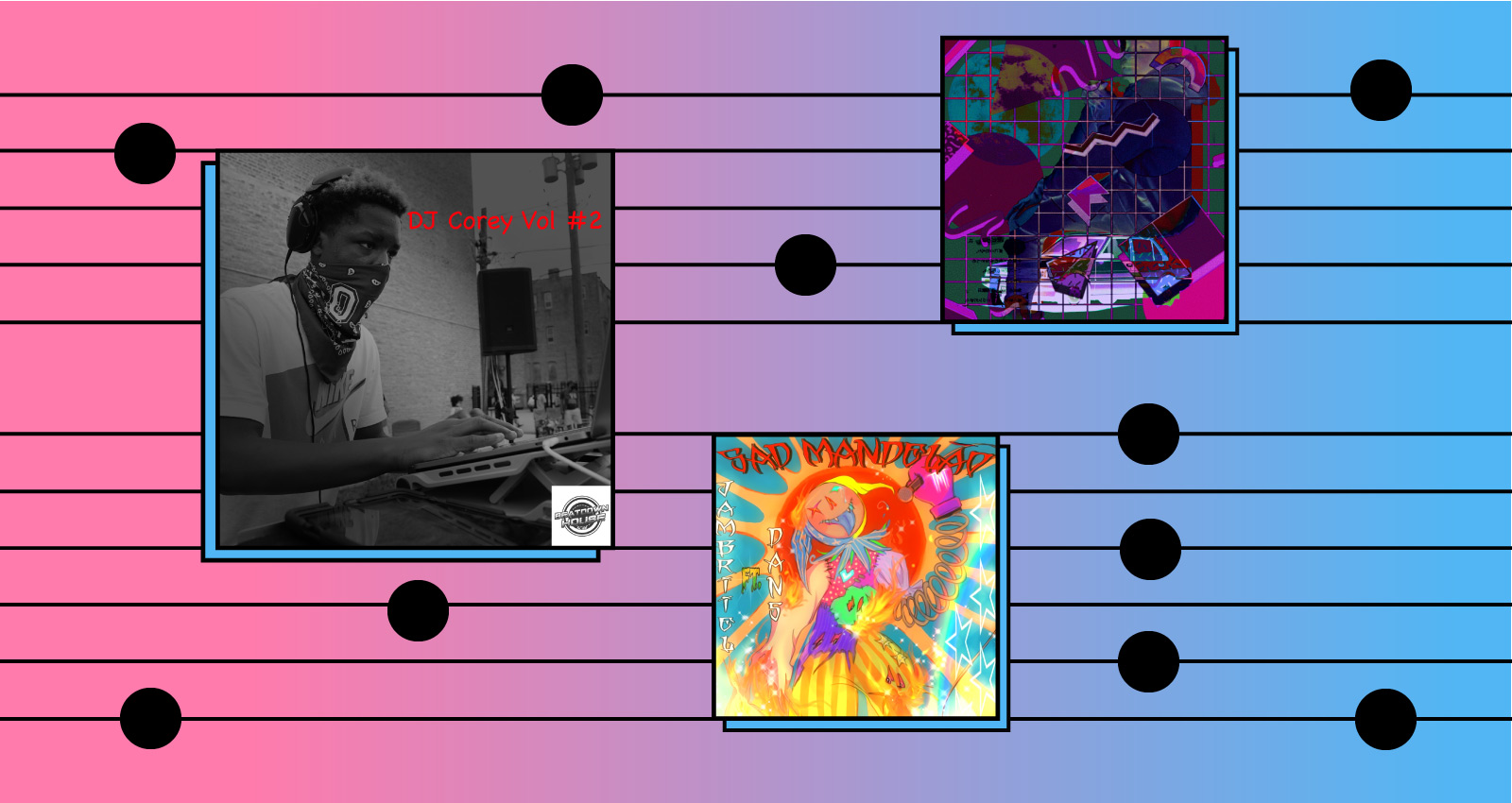 March and April saw a flurry of connections made across geographic and temporal space. ONY's Eternal Screw links Houston and Vietnam, drawing out deeply personal connections through a swirl of submerged hooks and tape hiss. The Unleashed shows off the elasticity of DJ 809's approach, effortlessly looping in Jersey Club, dembow, and funk carioca. DJ Corey also takes a hybrid approach, albeit a more controlled one, wherein Chicago and Jersey sit on a single axis of mutual appreciation.
Meanwhile, DJ Delish and DJ Difficult show off the best of their respective canons, mining ballroom, Jersey club, and everything in between from their own distinct perspectives. Hitmakerchinx's FLEX BLVD II is another widescreen epic from the FDM pioneer, while object blue's Grotto provides a wealth of earworm original synthesis. Jambriiel's "SAD MANDELÃO" closes out Spring's finest, mining feelings of ecstasy and regret across the spaced-out sounds of Belo Horizonte's funk carioca variant.
In between edits of "Barbie Girl" and the "Baby Shark" song, DJ 809 has established himself as one of the Jersey club scene's most melodically proficient producers. With a knack for both chopping up and writing hooks, 809 works in the seams between Caribbean dance genres and the Club tradition. The Unleashed marks a short break from the relentless edit production line. Comprised of a handful of simply titled original tracks, the EP shows off 809's innate comfort with different rhythmic forms, interpolating freely between Jersey's bounce, dembow, and funk carioca.
Touted by many as a shining light for footwork's next generation, DJ Corey has already proven to be one of Chicago's most lethal producers. Dj Corey Vol #2 shows off his highly technical style, full of lithe drum programming and a clear reverence for the footwork tradition. Corey's remix of DJ Joker's "Move to Da Beat," itself a re-work of Rye Rye's "Bang," is a particular highlight, linking up Jersey and Chicago in a flurry of toms and snares.
The glut of club tools released since last March has been largely uninspiring, but DJ Delish's TOOLSHED is a stark outlier from that trend. Opener "NUTRIX" starts the party with an intensely funky groove and an in-and-out of time syncopated rhythm section. "SNACK DADDY" embraces a similarly unhinged energy, effectively transforming the mixing grid into a bewildering storm of percussion hits and fuzzed-out breaks. The end result is a release that both epitomizes and transcends the ballroom sound.
DJ DIFFICULT's YA H3ARD EP series, released across three volumes in March, is a compendium of modern Jersey club sounds. Featuring DJ DIFFICULT himself, as well as producers like DJ Bake, DJ Static, and Tah Breezy, the three EPs are made up of raunchy, minimalist renditions of the Jersey sound. Somewhere between a basketball court and a high school dance, "A JERSEY CLUB INSTRUMENTAL" is the best of the pack; all hyper-tactile sounds combined for maximum efficiency.
Flex Dance Music, as a sonic language and culture, has always embraced film. On-screen dialogue is often sampled and widescreen dynamics are a constant theme in tracks by FDM stalwarts Uninamise, Mvstermind, and Hitmakerchinx. The latter's FLEX BLVD II plays out like a film, more attuned to emotional tension and dramatic world-building than hooks. Dancehall remains a font of inspiration, pulled apart into its darkest, most militant form.
Sao Paulo's Tormenta crew has a penchant for developing Brazil's baile funk sounds into inventive new territory. Their latest release is a link-up between Jambriiel and Dans and features a collision between Jon Brion's Eternal Sunshine of the Spotless Mind soundtrack and the maddeningly spaced out MTG sounds of Belo Horizonte. The emotional tenor of "SAD MANDELÃO" sits somewhere between ecstasy and regret, yearning between the reverbed-out siren blasts for meaning and love.
Object blue has shown a knack for subtle reinvention. Across releases for Let's Go Swimming, Nervous Horizon, and TT, the London artist has explored minimalist percussion exercises, Cardi B-sampling anthems, and, most recently, synth and voice maximalism. Her regular Rinse FM show often ties these threads together, but the process that links them isn't opaque either. Grotto is the latest, full of short, spiky exercises and undeniable earworm melodies. Opener/closer pair "Opened Close" and "Closed Open" are particularly seductive, distorting the meaning of the intro/outro across their three minute run time.
Merch for this release:
Cassette
ONY's monthly NTS show is a constant for all things pitched down and euphoric. Going against the predominant retro spirit of Houston rap revivalism, the London artist plays a range of contemporary artists alongside classics and deep cuts from past eras. Eternal Screw sees that vision scaled up to mixtape form in an ode to DJ Screw and Vietnam. The result is a brilliant, at times unsettling miasma of city pop, R&B, and hip-hop, all run through with magnetic tape hiss and a fragmentary narrative like that of memory.