BEST CLUB MUSIC
The Best Club Music on Bandcamp: March/April 2023
By Gabe Meier · April 28, 2023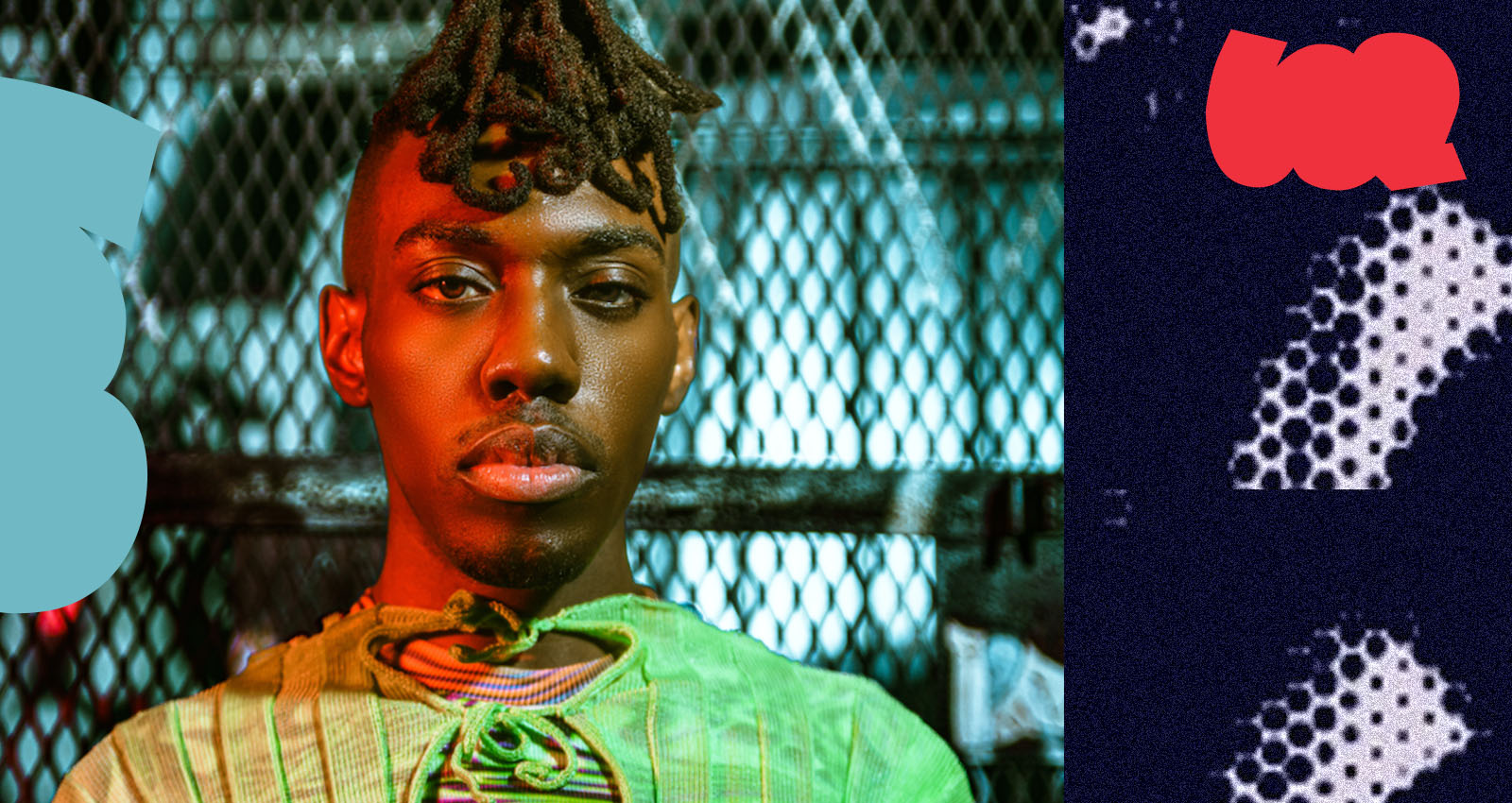 As winter breaks into spring and dancefloors begin to heat up again, we once again turn our attention to the best, brightest and starkest contributions to global club culture. March and April saw cross-border Kenyan hip-hop experimentation, a number of projects from Brasília's thriving funk scene, "reconstructed" club music, a generative rendition of the E+E legacy, and much more.
Rio de Janeiro's Agazero took a step back from their other aliases on the patient, cohesive Broken Particles, while JSPORT approached groove-based dance music with a similar restraint on Out of Bounds. Sykors, off the back of a truly wild Red Hot Chili Peppers edit, offered up blown-out, rave-y funk music, inversely matched in bombast by the sultry club originals put forth on Ase Manual's BRIGHT EYES. Last but not least, twofold's Black Armor continues to flesh out the Atlanta artist's clattering sound, a bright spot in an often monotonous American dancefloor landscape.
Agazero—also known as DJ LHC, 177th, vó1d, and ICQ BABY—is hard to pin down in stylistic and genre terms, but has caught a number of influential ears, becoming a regular on internet radio and appearing in Bobby Beethoven's (fka Total Freedom) latest Mugler runway show. Broken Particles, released on ENDGAME's Precious Metals outfit, is far more thematically composed than anything the Rio de Janeiro artist has released previously, eschewing sonic eclecticism for a hyper-focused sound palette and patient formal progressions. "Decontrol," with fellow TORMENTA collective member LAZA, nods to the new approach with its capacious empty space and simple yet resonant synth loops.
From early grime edits to recent vocal originals, Ase Manual has explored an impressive range of contemporary club sounds over the past decade. BRIGHT EYES is the New York–based artist's latest statement of intent, at once an anthemic set of dancefloor-meets-R&B tracks and a master stroke in understated club production. Opener "SCANDALOUS" is the immediate hit of the bunch, a strangled vocal leading the way through Jersey kicks, percolating synth stabs and sultry come-on's.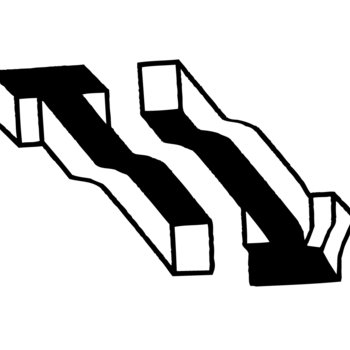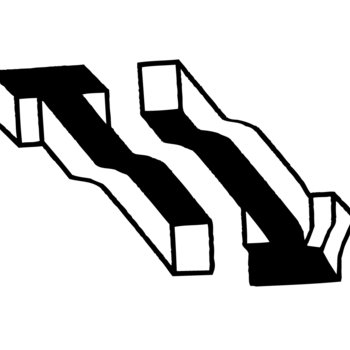 The press release for Hayden Kolb's lost in my room alludes to the record's "post-Elysian" qualities, a descriptor that refers as much to its heavenly sonics as it does the legacy of Elysia Crampton. Kolb hails from Huntsville, Alabama and currently resides in Chattanooga, Tennessee, locales far removed from the trendy epicenters of contemporary dance music culture but that are nonetheless geologically close at the hand to the Virginia mountains documented on Crampton's American Drift. Rather than the subsoil and the heavens though, Kolb's attention is turned firmly inward on lost in my room, drifting between spinback-strewn cumbia, bird song and synth arrangements, and a flight into baile funk paradise.
Following a sequence of excellent remix packages and edits, Out of Bounds sees Atlanta-based JSPORT delve into the oceanic depths of groove, plying simple yet devastating rhythmic forms for maximum effect. Herein, threads from the African diaspora take on silky, intricate qualities, interwoven into drum movements like the soca-influenced "Gully Bop" and start-stop strut of "Guillotine Drum." Out of Bounds shows a confidence and maturity rare in a debut, but this won't be a surprise to those who have followed JSPORT as a DJ and edit technician for years.
The literal and metaphorical acceleration of Bmore, Jersey, and Philly club in recent years—both up the tempo scale and into the popular consciousness—has made it harder for genre practitioners to shock with raw force. Fortunately, a handful of artists have taken to the higher intensities and interpellated a range of other hardcore sounds into the mix. Philadelphia's RaEazy works with hardstyle and drum & bass, working lithe rhythm and bass structures into Philly club's already rapid provocations.
The map of Brazilian funk music charts an impossibly dense, variegated terrain of rhythmic, vocal, and compositional techniques, each tied to a particular local scene and set of historical-cultural developments. At present, the Brasília scene is overflowing with creativity, represented by artists like Sykors, rensgo, Tyrone, and kLebin de taguayork. Any of these artists' releases from the past several months could slot into this column, but Sykors's "KCT KRL" exemplifies the juxtaposed nature of the Brasília sound: at once blown-out in rave-y excellence and full of abrasive, silent corners.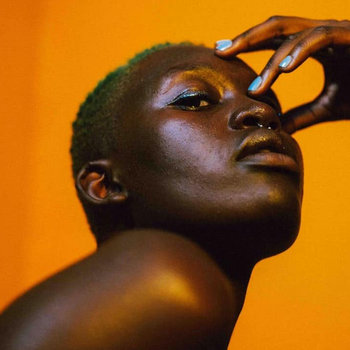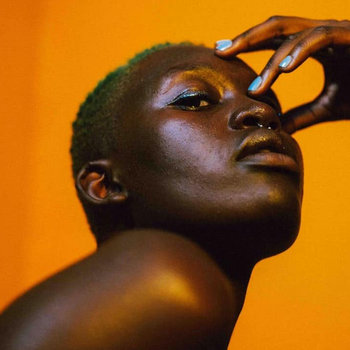 One of the co-founders of record label and "nomadic femme dance machine" ANTI-MASS, Turkana has dazzled on a series of recents singles and mixes, showing off a jagged approach to sound design and a forceful rhythmic edge. KAZI NI KAZI represents a different side of the South Sudanese producer's repertoire, this time in collaboration with a group of vocalists based in the Kakuma Refugee Camp. Drawing on Gengetone, a populist genre of Kenyan hip-hop, MCs Mbogi Teams and LCF etch themselves gracefully into Turkana's low-slung production, sonically linking displacement and cultural production as it takes new forms across and through borders.
Cheekily claimed as "reconstructed" club music, twofold reprises the architectural method of dancefloor production, assembling physical rhythms and textures into evermore complex configurations on Black Armor. Inspirations run from Jersey club to the Japanese gorge scene, but the Atlanta artist has already put their name to a distinct sound, heard loud and clear on abrasive workouts like "Active Form" and the hydraulic-clatter of "Extreme UV." Wrought in a context of racialized police violence, climate disaster, and global health crisis, twofold projects Black Armor into the world, not as an object of artistic contemplation, but as a confrontation with complacency.