BEST CLUB MUSIC
The Best Club on Bandcamp: January/February 2021
By Gabe Meier · March 10, 2021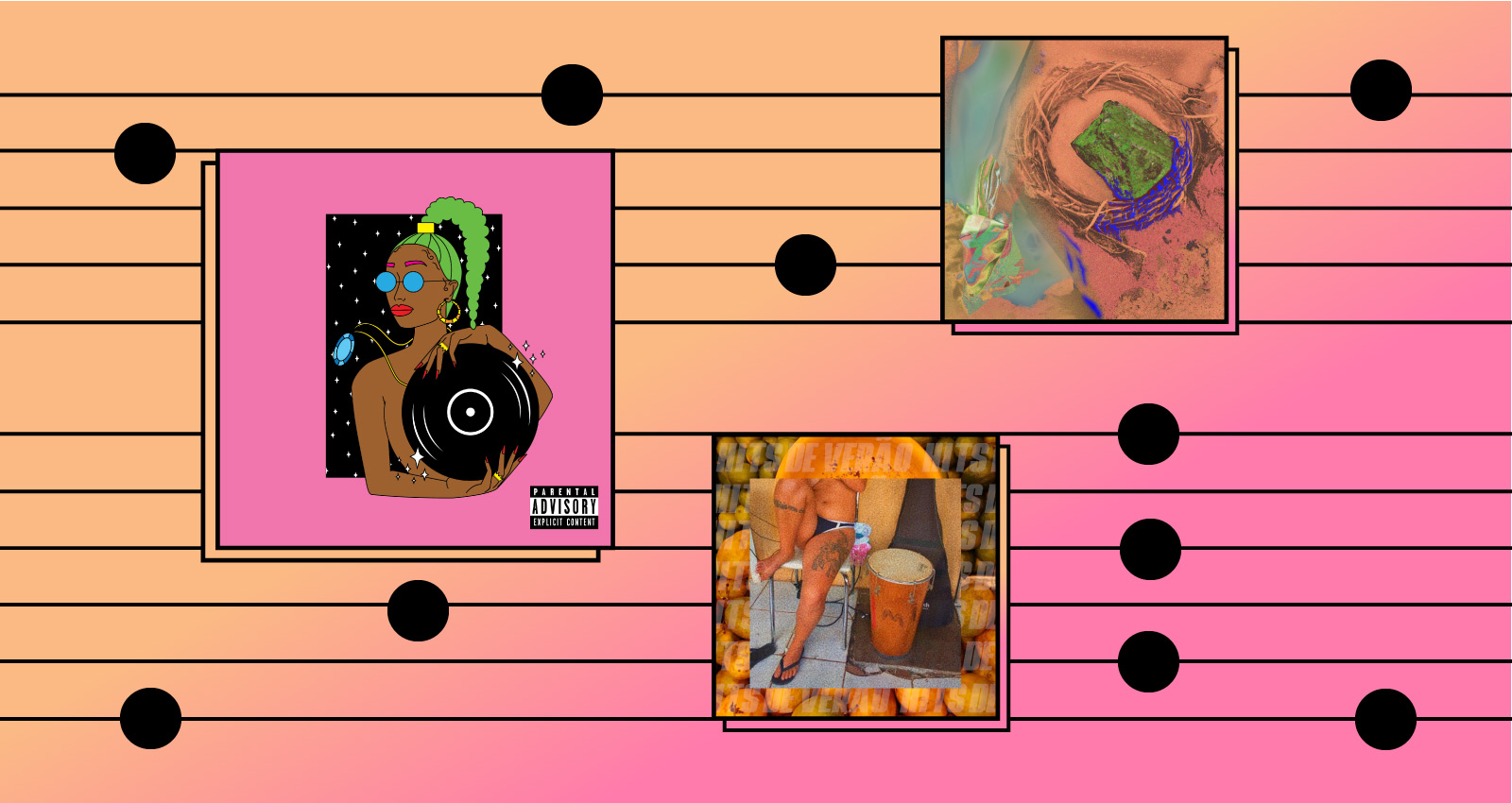 January and February's releases highlight the resilience of rave as an idea in 2021, as represented by club scenes throughout the United States and around the world. Bamabounce, DJ Haram, TAH and TT The Artist showcased the sounds of Birmingham, Alabama, Philadelphia, Newark and Baltimore, respectively. Over on the the rave front, Sao Paulo's Badsista and Caracas' Dj Baba have drawn out each city's particular relationship to extant and emergent hardcore sounds.
January and February also marked a return to classic sounds: DJ Clent mined his own hard drive for material from the early 2000's, while Lolingo's latest draws on grime's long history of television samples. Oakland's Club Chai label and party have also contributed their fair share of classics over the years, but have sadly decided to shut down shop; their final release, a compilation and archive book to celebrate their five year run, is also among 2021's best club music so far.
Just in time for summer in Brazil, Badsista has graced us with volume two of the Hits De Verão series. From the Miami Bass-channeling groove of "Mandelãu 3000" to filter-diva anthem "Pra Te Seduzir (Trance Mix)," Badsista excels at contextualizing the rave sounds of yore in a new light. Eyehize, JLZ and Mu540, the former of whom are fellow members of Sao Paulo's Tormenta crew, provide several exciting digressions on the record as well, most notably the stomping, qqom-esque "Naginata".
Club music is principally based in a trio of mid-Atlantic cities, but outposts continue to pop up, and occasionally flourish, elsewhere in the United States. Dj Se7en, aka Bamabounce, represents Birmingham, Alabama, and works in both the club and ballroom traditions. "Keep It Movin'" is one of many new and archival tracks recently uploaded to Bandcamp, framing the Birmingham sound as a characteristic, lanky dancefloor strut.
Club Queens
CQ2
TT The Artist's Club Queen Records has been a stalwart outlet for the Baltimore artist's own music since its inception in 2015. Foremost among the label's releases is the Club Queen series, which began with an album-length collaboration with UNIIQU3 in 2018, and continues with an even more expansive edition in CQ2. Guest features include Ash B., Blaqstarr, Cookiee Kawaii and UNIIQU3, but TT The Artist provides both the literal and metaphorical backbone to the project, which traverses various strands of American Club music with a nuanced grasp of rhythm.
From the Anglo-centric perspective of the hardcore continuum, rave petered out in the early 2000's and is now dominated by pastiches of sounds like garage and jungle. Not so for the raptor house sounds of Caracas, Venezuala; a constant font of euphoric rave energy upheld by a militant dedication to turn-of-the-millenium grooves. Dj Baba's latest, Ghetto Raptor, is the latest entry to this tradition, full of buzzsaw midrange synth and an undeniable clash of tightly composed rhythmic loops.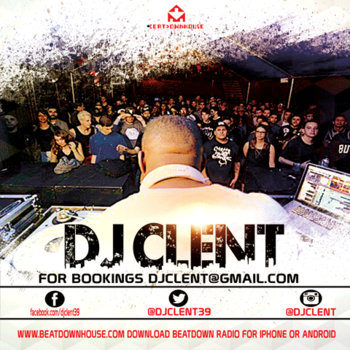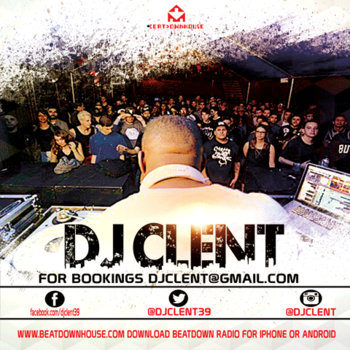 Many archival packs have seen the light of day over the past year, but few artists have a catalog as deep and rich as DJ Clent. The Classics Vol. 1 collects tracks from as far back as the early 2000's, presenting material from 12" like Real Ghetto Tracks and Rebirth Of Project Clent for a new generation of footwork DJs and fans. "Ball' Em Up", from 2011's Bangs & Works Vol. 2 compilation, exemplifies the Clent sound, juxtaposing soul and battle dance sounds in lightning quick succession.
Merch for this release:
Vinyl LP
Samples from movies, television and video games have undergirded grime production since the genre's rise in the early aughts. Lewisham's Lolingo, one of grime's standout producers since debuting in the early 2010's, continues that legacy with "Looney Tunes Riddim" and its b-side "Bill Gates". Both tracks demand an immediate rewind, but it's the latter's rough-and-ready stabs and cash machine FX that exemplify Lolingo's minimalist excess.
Dance remix albums don't alway come together in cohesive form, but they do usually bequeath a handful of brilliant moments. DJ Haram's remix of Special Interest's "Street Pulse Beat" is a case in point, transposing the plodding dramatics of the New Orleans band's original into a series of irresistible vocal cut ups. Haram's work has always involved a nexus of club music and DIY sonics and that marriage flourishes here.
Recently heard on a collaborative single with fellow New Jersey representatives OSSX, TAH returns with the SHADOWWERK VOL​:​1. Key moments come via edits of Flukes and Sissy Nobby, each calling back to a more freewheeling era of sampled and blended club material. The Newark artist also lays down a more subdued vibe on "Dom Kennedy Special" and "Dat Shit", composing a distinctly smoked out vibe on the latter.
Merch for this release: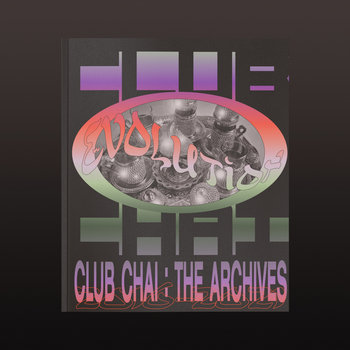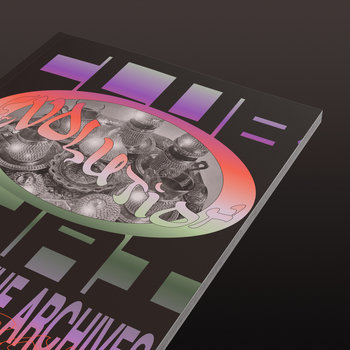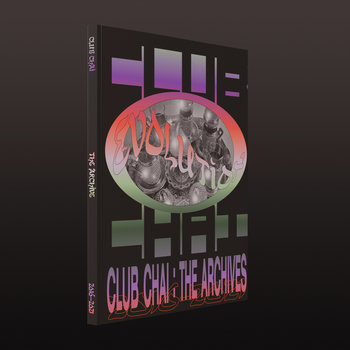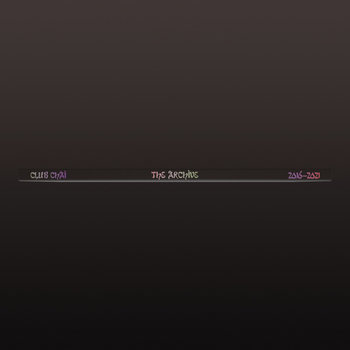 Oakland's Club Chai forged a path for dance and art events unbound from the logics of competition and alcohol-consumption that usually predominate in both spheres. 8ULENTINA and Lara Sarkissian's label arm has also struck out on its own path since debuting with CLUB CHAI Vol. 1 in 2017. CLUB CHAI Vol. 2 brings the project to a close in fine style, looping in past performers, friends and artists who embody the Club Chai ethos. Tracks from Age Reform, DJ CORPMANE, DJ Plead, and Maral represent the night's sonic breadth, while bastiengoat, Bored Lord, and Russell E.L. Butler highlight its roots in the Bay Area.