BEST BEAT TAPES
The Best Beat Tapes on Bandcamp
By Bandcamp Daily Staff · September 21, 2017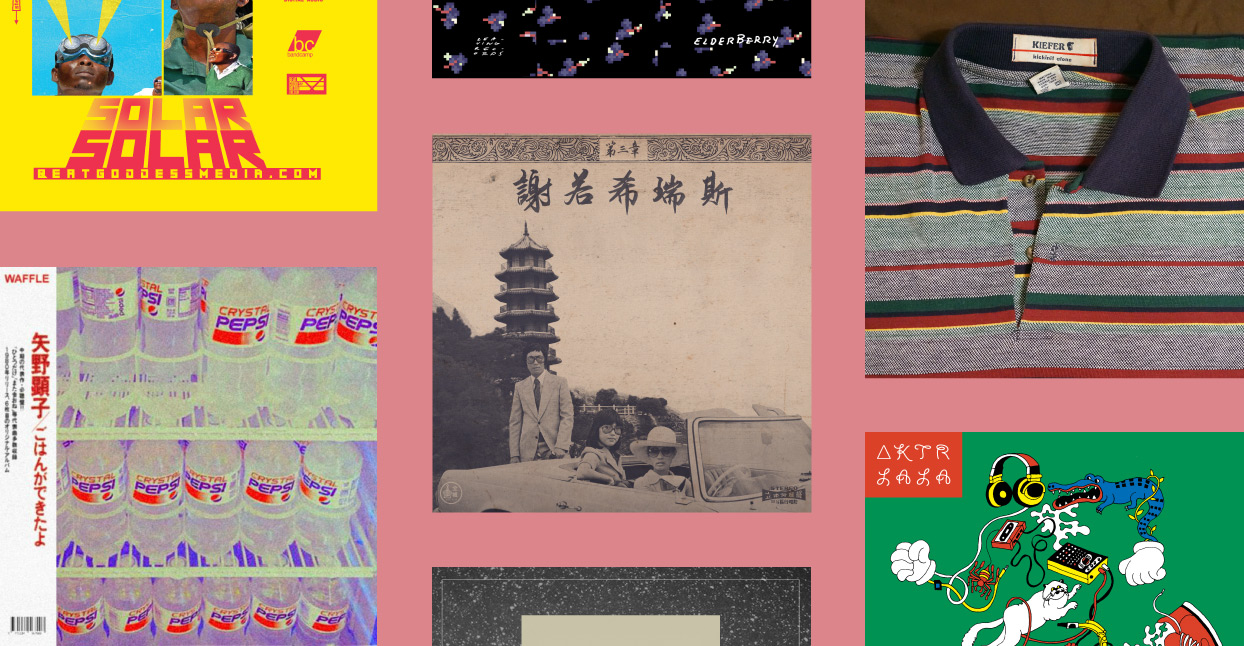 Scroll to the bottom of Bandcamp.com; click on the 'hip-hop/rap' tag, then on the 'beat-tape' tag. Wade through and see what's there. Pretty daunting, right? The list you're about to read is the result of painstaking research from Bandcamp Daily contributors, who took extra steps to find new producers doing amazing things with their music. This isn't a list of the usual suspects; rather, we wanted to dig deeper to find composers who need a closer look. Without further adieu, here are some of the very best beat tapes on Bandcamp.
Merch for this release:
Vinyl LP, Cassette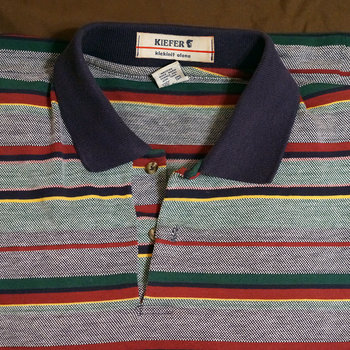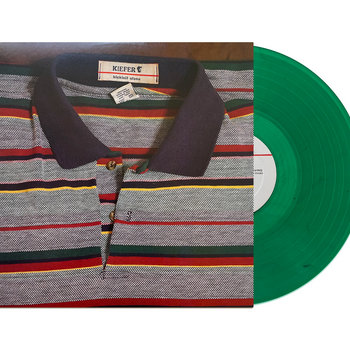 Kickinit Alone is as much as a jazz record as it is a beat tape. That's because its creator, Los Angeles-based multi-instrumentalist Kiefer, has a broad enough skill set that he can lace a track with both head-nodding drums and brain-twisting piano solos. As he explained to Bandcamp contributor Patrick Glynn, Kickinit Alone was born out of a broken relationship, and while sadness and heartbreak turn up on the record, its tone overall is more meditative. It's easy to let your mind drift to its furthest limits when listening to "5000 Dollar Check," which recalls Roy Ayers, or the playful "Butterfly In My House." But like any instrumental effort that seeks to go beyond mere wallpaper music, there's much to dig into on Kickinit.
-Andrew Martin
Jneiro Jarel
Fauna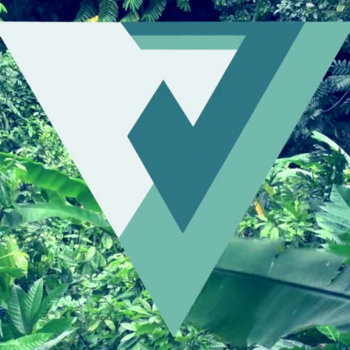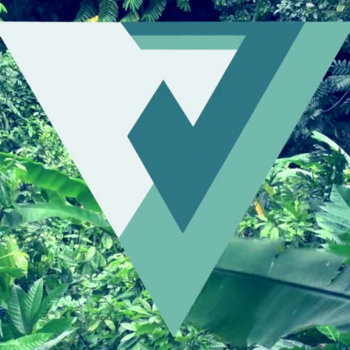 "The struggle that is consuming the Amazon rainforest is very apparent from the air, but so is the promise of a brighter future." With that spoken word introduction, Fauna springs to life, with producer (and former herpetologist) Jneiro Jarel setting out on an audio tour through the Brazilian jungle. Fragments of nature documentaries and field recordings of animals are stitched together and deftly layered over exotic polyrhythmic beats. Over 13 songs, Jarel transports the listener to a fertile tropical microcosm that blossoms into life when experienced through headphones, as the multitude of samples and rhythms begin to reveal themselves, and to seep into your consciousness. "Amazonica" shuffles along with soft samba undertones, "Bird Charm" is the sound of ornithology meeting spacey future funk, and "Indigo Eden" weaves sultry and dusky samples together to hazy effect. In the expansive title track, the beat fades from the mix slowly, like sundown in a rainforest.
-Phillip Mlynar
Georgia Anne Muldrow
VWETO
Producer Georgia Anne Muldrow has been one of the foremost purveyors of West Coast G-funk and jazz, putting unique spins on each with neck-snapping drums and bubbly synths. On 2011's VWETO, Muldrow split the difference between Cali hip-hop and Sun Ra psychedelics, resulting in one of the producer's most cohesive recordings. Songs like "Fonk Stroll" and "Funkrocker" pivot between downtempo and grunge, edgy guitar riffs and light piano chords. "Zulu Bounce" seemed to pull directly from early '80s electro-funk, down to the pulsating backbeat. Looking at Muldrow's discography, it's tough to pull just one beat tape from her collection, but VWETO might be the highlight.
-Marcus J. Moore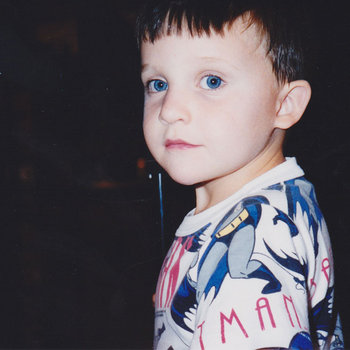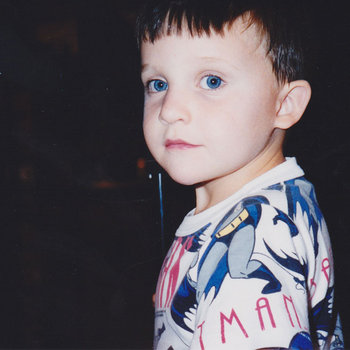 Many will recognize CoryaYo for his interlude "IDK" on milo's recent LP, who told you to think??!!?!?!?!, but the Chicago producer first cut his teeth in the scene three years ago, releasing nine beat tapes since 2014. The most recent is a 15-track meditation entitled Wolves. CoryaYo's production owes a deep debt to the timeless sound of Chicago soul. Wolves is unmistakably northern in its tenor. It's in the birds chirping to breezy woodwinds on opener "in the wild" and the rugged keys that mimic transit system sounds on "forestview." Even when he's drowsy on "ascension" or refusing to dust off a murky break on "ego," the music has an effervescence that seems intuitive for the Windy City resident. He's got a special gift for pairing piano keys with a warm vinyl crackle that makes every selection cozy. But Wolves should not be mistaken as music for recluses; there's movement to the music that's perfect for riding the metro, biking the streets, or stepping to the beat in Chicago's urban sprawl.
-Blake Gillespie
son of one
biro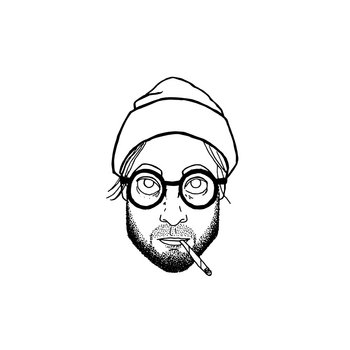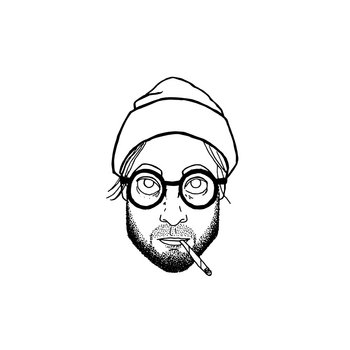 Merch for this release:
Cassette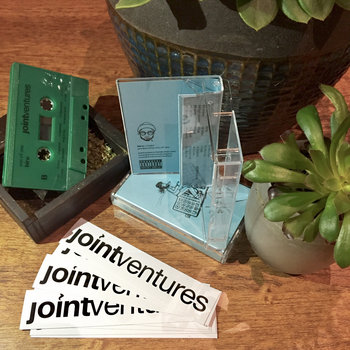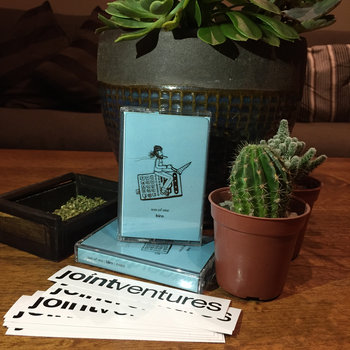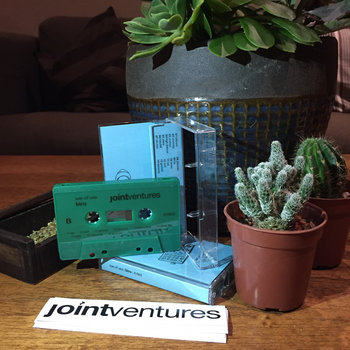 Released in August on Australian label joint ventures, biro is a 30-minute excursion through cosmic and subterranean break beats, emitting the lo-fi resonance of an AM radio station. It feels like an artifact in that way, and between its scratchy tape loops and obscure vocal samples, biro can easily be compared to Madlib's Medicine Show series or Knxwledge's Hud Dreems. Like those producers, son of one seems influenced by bebop, '70s R&B and jazz, and his tape is best enjoyed under cloudy skies or the dark of night. See "106chill," "ish man," and "phrontin" as the best examples of such atmosphere. When life becomes too chaotic, play biro to escape the real world for a bit.
-Marcus J. Moore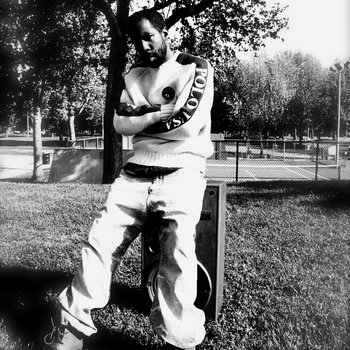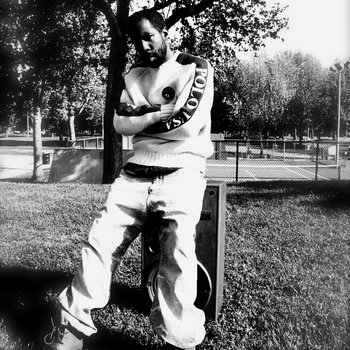 Considered a god amongst men in the modern beat scene, DIBIA$E has built his name on the fact that, above all else, his beats knock hard. Baker's Dozen is a collection of 13 slappers designed to reaffirm the elder statesman's rightful place ahead of an endless number of followers. Sure to please aging listeners, he flips Faith Evans's "Soon (As I Get Home)," sampling her voice to create separate melodies from both the intro and hook of the mid-'90s classic ballad.
Having mastered his purist aesthetic, the production wizard layers plucked strings and orchestral harmonies behind dusty drums on the purposely lo-fi sounding "Late Stroll." "Just The Way" toys around with elements at different pitches; a lush horn melody goes from clearly audible to a muffled tone, and crisp snares and kicks take the lead. One of the project's more left-field moments, "Grungedout" effortlessly bridges techno with hip-hop to show DIBIA$E can make a banger out of just about any sample source.
-Jesse Fairfax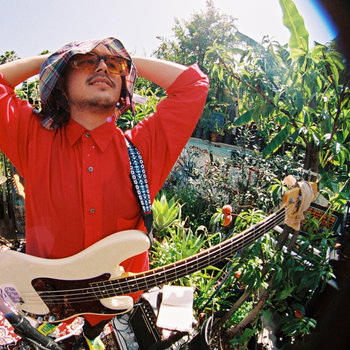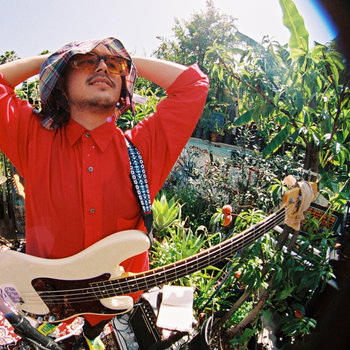 Merch for this release:
Vinyl LP, Cassette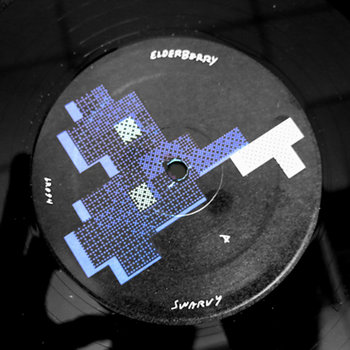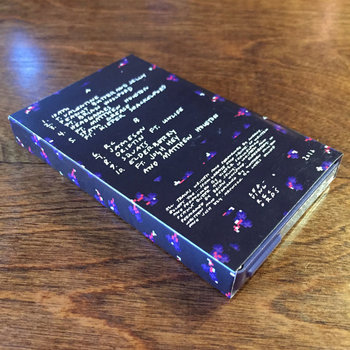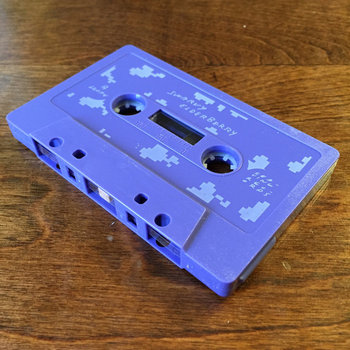 Los Angeles-by-way-of-Philadelphia producer Swarvy described Elderberry as "raw" and stripped-down, saying that he didn't want to make the 2016 album "more and more crazy." Instead, he let the music speak for itself, resulting in a project that sounds just as live as the instrumentation bleeding through on certain cuts. As he had done on previous releases, Swarvy blended his own (and his collaborators') actual playing with chops and breaks. But as he explained to Bandcamp, he was finally comfortable doing that with Elderberry, and his confidence shows. Like when he messes about with fellow beatmaker and keyboardist Kiefer on "Spam Grease," and then flips a dusty old R&B single on "RC." The true standout, however, is the contemplative "Driftin," featuring a then-unknown rapper/singer UhLife. You may know him better now as lojii, with whom Swarvy dropped the incredible DUE RENT in early 2017.
-Andrew Martin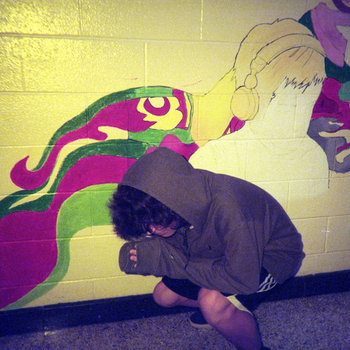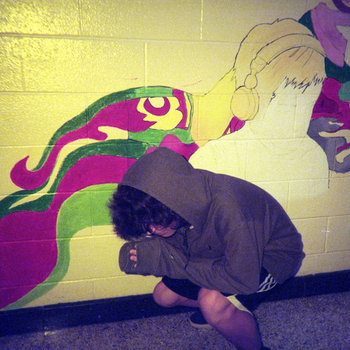 Friday night alone is the soundtrack to the freakiest bed and breakfast you've never stayed in. Imagine turning up to a run-down Victorian house nestled somewhere off the beaten track and attempting to check in, only to realize that the place is completely deserted. A piano in the corner of the lobby keeps playing fragments of lonesome songs, but there's no pianist in sight. Clipped electronic beats underpin the eerie experience, and occasional static-encrusted and pitch-shifted vocal samples suggest that company isn't far away—but inevitably those haunting piano lines and delicate arpeggios return to envelope you in a sense of melancholy. Over nine tracks, many clocking in at barely a minute, producer cObra delicately creates a vibe and tells a story that deftly swings from openly creepy to embracing the serene feeling that comes with accepting a solitary evening on your own.
-Phillip Mlynar
Mounika.'s How Are You? is a break-up beat tape. Culled from francophone samples recorded in his native tongue, there's an existential turmoil lurking beneath How Are You? If Sartre called love hazardous, How Are You? is a collection of pieces picked up from the wreckage. Mounika.'s proclivity for French folk gives tracks like "De Roses Ed De Colombes" and "Love You Sweet It's What I Do" the feeling of melodic serenades rather than looped suites. At the center of How Are You?, Mounika. offers a series of emotive meditations; some feel like lonesome cold nights ("Winter"), others carry the warmth of exotica ("Car Sans Toi Je M'ennuie") that place Mounika. in the company of Monster Rally. "Smoking With Her" is a waking dream, as the vocal samples haunt a distant ether, like Mounika. is only imagining she's returned. There's unbridled romanticism in Mounika.'s production that leaves the listener uncertain whether How Are You? is a question posed to a returning lover or a fading memory.
-Blake Gillespie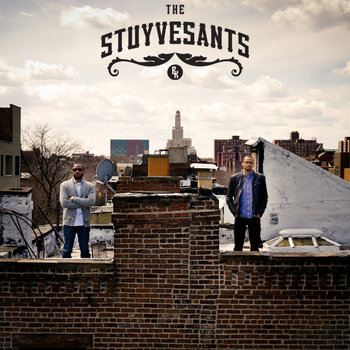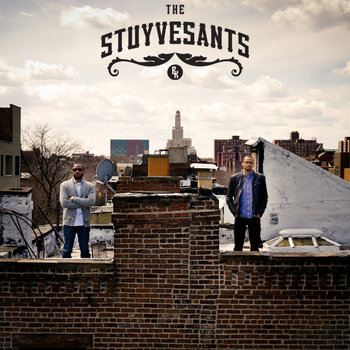 In an industry preoccupied with stadium-sized beats, The Stuyvesants make music you can play at the cookout. Their blend of repurposed soul is ideal for relaxing summer evenings, when the sun is going down and the temperature is just right for cruising the streets. On its first release, 2010's Brooklyn's Finest, The Stuyvesants mixed brassy R&B and electronic drums, evoking an early Kanye vibe while highlighting forgotten gems from a bygone era. Songs like "Nyeemah's Pocket Groove" and "There's So Many" recall Frankie Beverly and the G.A.P. Band, respectively, while "Do Anything" is a hypnotic loop of thumping percussion and crackling vinyl. The classics never go out of style.
-Marcus J. Moore
Merch for this release:
Cassette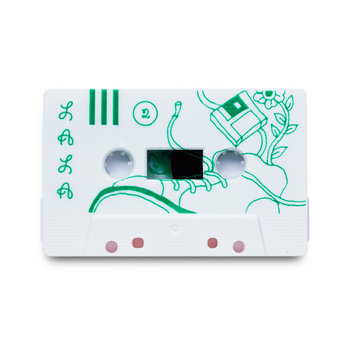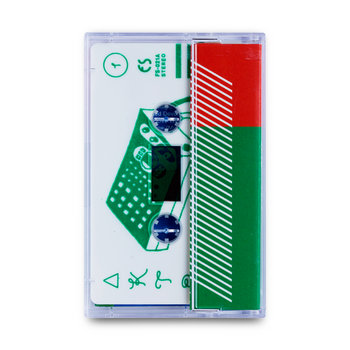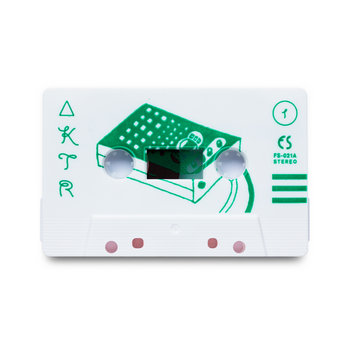 Hailing from Japan, Aktr (stylized as ΔKTR) pushes his creativity so far that his beats are technically innovative, but occasionally hard to follow. "Illuminated Devotion" uses intentionally dull percussion so that the floating keys to stand out, while "Can You Live Without It" and "Treaturite" hit heavy, with ΔKTR chopping vocals until they're nearly unrecognizable.
The album is full of unconventional moments; "Smoking Hermits" relies on a flat snare to carry an unorthodox piano loop. "Getdownlikedat" and "Cindiies Says So Much Love" sound clunky at first, but close listens reveal the method behind the buried vocal samples. "Black Widow" starts off as a nod to traditional beatmaking techniques, only to take a sudden sharp turn back towards eccentricity with offbeat subdued keys that don't allow listeners to get too comfortable. Original to almost a near fault at times, ΔKTR is a bit of an acquired taste, but he excels at using dynamics to his benefit.
-Jesse Fairfax
Today, Jonwayne is one of the most exciting emcees in the game, but 2011's Bowser is a reminder that, before he emerged as one of the cleverest rappers around, he was concocting brain-melting beats that married Anticon's left-field weirdness with Stones Throw's eternal boom-bap. The record also takes cues from its title, incorporating the digital aesthetic of early Nintendo.
Be warned, however: Bowser is not for the faint of heart. It's crusty and dirty, loud and aggressive. The synths sound like paint melting off a wall, and the drums crunch like your favorite bowl of cereal. As Wayne's focus has shifted towards a more rap-centric sound, he's moved towards more traditional beatmaking, but Bowser is a true son of the beat scene sound. It marries rap and electronic music in a remarkably fluid way. This record is equal parts DIBIA$E and Madlib, yet somehow, entirely Jonwayne.
-Will Schube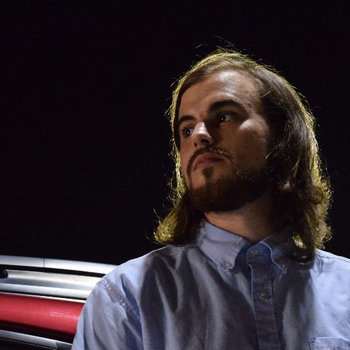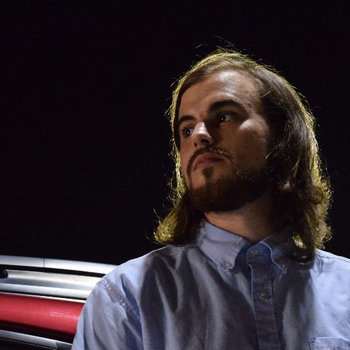 Music has played an integral role in the almighty Legend of Zelda franchise since the first title was released on the NES in 1987 (in the U.S.). Thirty years and many games later, the series lives on not just through groundbreaking installments like Breath of the Wild, but also through touring productions like Symphony of the Goddesses, as well as more homegrown efforts, like Shag's low-stakes (and massively popular) Flyrule project. Released in August 2011, the beat tape features boom-bap takes on tunes from the classic N64 game Legend of Zelda: Ocarina of Time. The Denton, Texas producer picked his favorite cuts from the soundtrack (from "Zelda's Lullaby" to "Song of Storms"), chopped them up, and turned them into head-nodding beats. Shag wasn't the first musical artist to experiment with Zelda tunes, and he certainly won't be the last, but Flyrule definitely stands as the best beat tape inspired by a video game series.
-Andrew Martin
Onra is based in Paris—but the producer's Chinoiseries trilogy samples a deep stash of Chinese vinyl records that the producer has collected over the years. Originally inspired by a trip he took to the Far East, the series has evolved into what Onra calls, "a dark, smoky and mysterious cinematic atmosphere." Be forewarned: Chinoiseries is an epic listening commitment, clocking in at a gargantuan 100 songs. But despite the project's length, what comes through again and again is Onra's skillful approach to repurposing samples found along a crate-digging route less traveled. "Waterlily" brings to mind the idea of J Dilla scoring a spaghetti Western, "Bye Bye" is prepped for an MC to drop a nostalgic back in the day lament over it, and the heavyweight "Tea Vender On the Street" swaggers along with the sort of broody menace you'd imagine inspiring Ghostface Killah to pen a crime rhyme. Pick a Chinoiseries track at random and prepare for some static-swaddled instrumental hip-hop gold.
-Phillip Mlynar
Linafornia
YUNG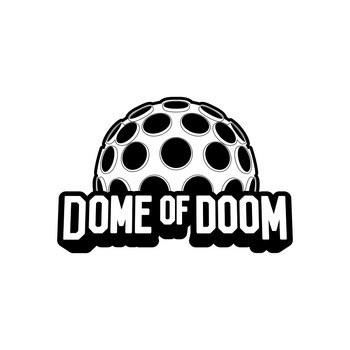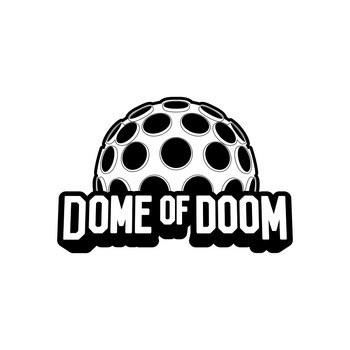 Merch for this release:
Vinyl LP, Cassette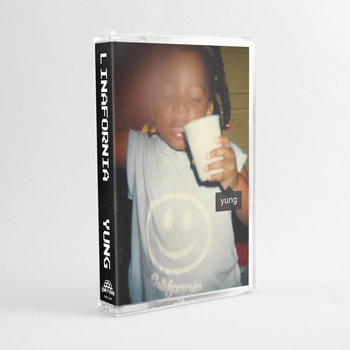 Linafornia's YUNG has been lauded as one of the best debut beat tapes to come out of Los Angeles in recent years, in part because her peers and her community are an incubator for excellence. Linafornia cut her teeth in beat battles around Los Angeles, taking back-to-back first place finishes at the Beat Cinema Beat Battle. YUNG captures that competitive spirit, but it's also a deeply introspective record that exhibits the breadth of Linafornia's life up to this moment. The reversal of Roy Ayer's "Sunshine" loop set to Busta Rhymes's "Woo Hah!! Got You All In Check" on Linafornia's "gotchuallinCHECK!!!!" is an inventive pairing of two recognizable samples that would make a battle crowd erupt, while "brownies" distorts that same Ayers loop into a hobbled, fractured beat. It feels like the sonic equivalent of unexpectedly eating a laced chocolate. Linafornia's work has earned the praise of Erykah Badu, who tweeted Linafornia's "xtrctions," and she also graced the stage at Hiero Day in Oakland. Bigger stages are on her horizon and there's a cosmic sense of that within YUNG. On "wrdfrmjazzoh [the oracle]," a tarot reading interlude reveals that Linafornia is creating her own lane, but that her path will be difficult, since it's so far off the map. It's an oracular vision that will keep Linafornia on the radar beyond her rookie season.
–Blake Gillespie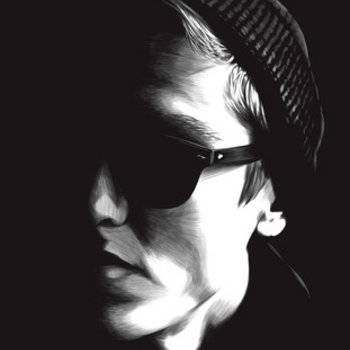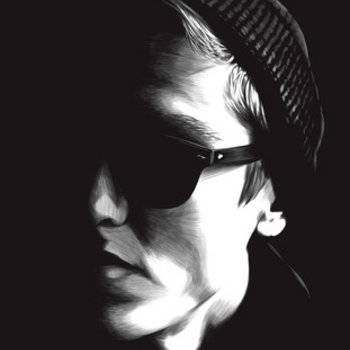 The premise for L'Orange's 2011 tape was pretty straightforward: "Billie Holiday is my muse," he wrote on his Bandcamp page. "Her creative vision and stylistic integrity have influenced both my music and my writing." As a result, the producer's Old Soul paid rightful homage to the jazz singer. The album felt especially murky, and songs like "Know Love," "The Heroine," and "The Mourning" truly captured Holiday's tone and creative essence. On subsequent releases The Mad Writer and The Orchid Days, L'Orange crafted the same sort of pensive jazz and started working with more rappers—Blu, yU, Homeboy Sandman, Billy Woods, and Jeremiah Jae to name a few. Old Soul was the first to revive Holiday's spirit.
-Marcus J. Moore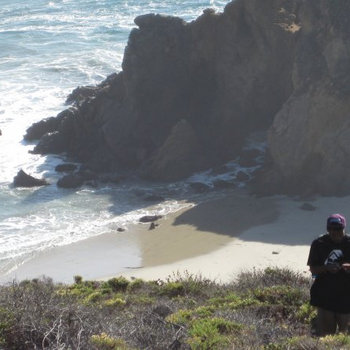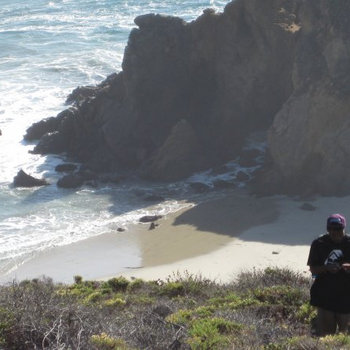 Merch for this release:
Cassette, Vinyl LP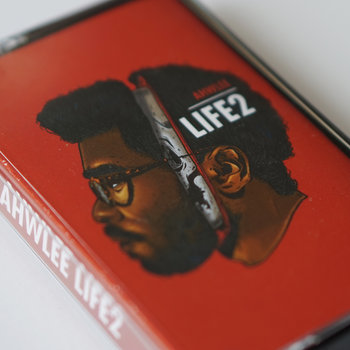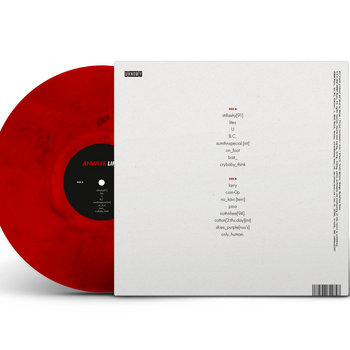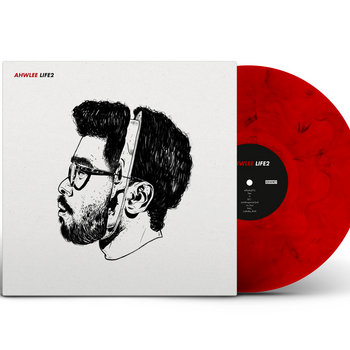 Ahwlee sets himself apart from competition with multilayered boom-bap productions that are prone to random switch-ups without warning. "Lites" opens with guitar and bass, until a mild piano sample arrives out of thin air, while "U" is a distinctly melodic spin on jazz-influenced hip-op where the instrumentation progresses into a bridge, as if a band were actually playing in sync. On a more challenging note, "coin-0p" ups the ante, adding soul vocals and a saxophone to an already busy production. Life2 is a stage for Ahwlee's rhythmic proficiency, as "crybaby_think" throws a curveball that turns simple keys and percussion into a complex synth-based arrangement without changing up the tempo. "No_kavi.[terri]" features explosively loud snaps, while "skies_purple[nuu's]" is comparably mellowed out, with a hint of ruggedness sampling of Wu-Tang Clan benchwarmer Cappadonna. Having recently gained clout as the creative force behind the production on B. Cool-Aid's widely buzzed about BRWN LP, Ahwlee is slowly becoming a force to be reckoned with.
-Jesse Fairfax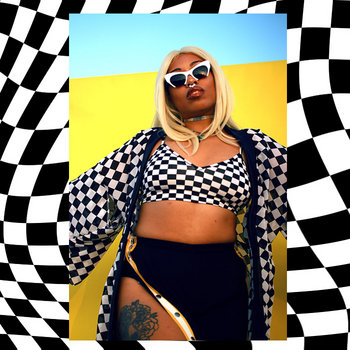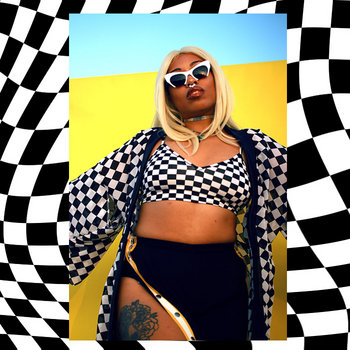 The producer's latest project was influenced by a move from New York to Miami. "I had a really hard winter," Analogue told Bandcamp writer Jay Balfour. "I was going through a lot, as far as anxiety is concerned. I didn't feel healthy." As a result, ZONEZ V.3 is brighter and more festive than her previous work, which has always had an ear toward the dance floor. With this album, though, Analogue took inspiration from the beach cruisers and sunny weather that typifies her new home. As the co-founder of KLIPMODE with Knxwledge, Devonwho and MNDSGN, Analogue now runs her own label and continues to hone her sound. There's nothing like a change of scenery to modify your perspective.
-Marcus J. Moore
Seige Monstracity
S/T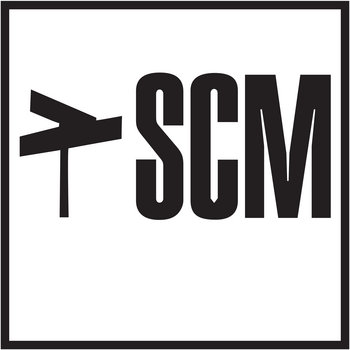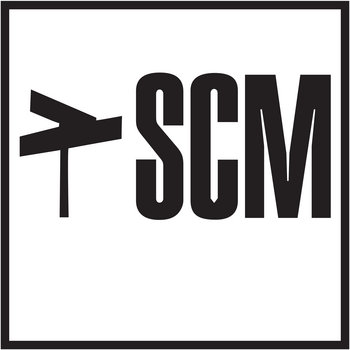 If House Shoes' Street Corner Music was a dartboard, it'd be nothing but bullseyes. The legendary Detroit DJ's label is a breeding ground for instrumental music, with Shoes himself culling through tons of tracks from endless submissions and creating completed records from the best of the lot. One such creation came from Marcus White, a well-known producer from the west side of Detroit. White produces under the name Seige Monstracity, and he's worked with rap's biggest names. He has a track on YG's Still Brazy, has worked with Dre and Busta Rhymes, and is a close collaborator with Tyrese. His self-titled debut on Street Corner is a slapping collection of humongous drums and samples that are chopped beyond recognition. Monstracity's beats function just fine on their own, but are also open enough to support a vocal performance. Though Monstracity is a Detroit dude, he's currently based in L.A. and this self-titled affair is a sunroof down Cali driving record. It's nice hearing Monstracity's melodic thump accompanying YG or Weezy, but sometimes the beats don't need any rhymes.
-Will Schube
Ohbliv
Up
In addition to being a stalwart in his hometown's scene, Ohbliv is a producer whose prolific nature is matched by his consistency. He may have an overwhelming number of projects on his Bandcamp page, but there are gems to be found within each and every one of them. Up may be his best to date, because it embodies everything that makes his discography worth exploring. Soul, funk, R&B, and boom-bap intermingle throughout Up, like when the head-nodding grit of "ReelRawr" bumps lovingly into the romantic warmth of "No Other Moment (1111)." Making transitions like that aren't easy, but Ohbliv pulls it off with grace.
-Andrew Martin
The Brooklyn-based producer Steel Tipped Dove recorded the 11 songs that make up A Cabin Record while he was sequestered in a "weird cabin in way upstate New York" for two days. (Mushrooms were also involved.) Fittingly, given the project's origin, the mood throughout is both bucolic and eerie. Opener "information honey" plays tranquil tablas off against a whistled pastoral refrain, before a subtle sense of horror slowly creeps in; "light wood table" gets momentum from ominous raps at a door; and closing cut, "pink cup glass," is a mix of buzzsaw ambience and muffled screams, set against a slowly pulsing electro rhythm. As a hip-hop producer, Steel Tipped Dove is known for working with key MCs in the New York City underground scene—but A Cabin Record proves his ability to wander off into experimental territory and conjure up highly nuanced mood music on his own.
-Phillip Mlynar
Inspired by the solar eclipse of 2017, BTGDDSS's SolarSolar tape is meant to serve as a reminder that there is life beyond our cell phones. The Virginia-based producer uses samples from '60s psychedelic rock, soul jazz, and '90s rap classics to encourage people to lift their heads to the sunshine. Whether it's a screwed manipulation of Redman saying "look up in the sky" or Cher's 1995 hit "The Sun Ain't Gonna Shine Anymore," it all fits into BTGDDSS's sun-worshipping aesthetic. What makes this tape special is that by the time "Morning View" arrives, it's clear BTGDDSS has a distinguished sound that avoids regional pigeonholing. BTGDDSS has bounce, but it's not exclusively Southern, glitch that doesn't revere the West Coast, and even the Neptunesian influence from this fellow Virginian is subdued. By "Blind," he's got sunspots in his eyes, that make it feels as though he's fumbling on the beat pads, misfiring rhythms until the glitches feel intentional. Ultimately, SolarSolar is a playful excursion, meant to reawaken us to nature's wonders.
-Blake Gillespie
Jonathan Cloud
FIRST
Drawing inspiration from '80s R&B, anime, and hip-hop's golden age, Jonathan Cloud's musical versatility keeps him from being painted into a corner. FIRST is a hodgepodge of non-conforming beats, ranging from soothing notes colored with trap inflections on "Suite For Elli" to "Letter," which recalls heartthrob group New Edition and "Feel Bad For You," an electric guitar centered nod to classic rock.
Mostly confining himself to the 90-second teaser style of beat-making, Jonathan pays homage to J Dilla's widely influential brief-composition method, chopping gospel choir harmonies on "Church Donut." The longest of three beats that cross the two-minute mark, the ambient "See You Soon" borrows from a Sade deep cut to showcase the producer's ability to create magic out of recognizable material. When he isn't steadily cranking out beat tapes and working with up-and-comers, Cloud stays prolific by remixing well-known projects a la Danger Mouse's infamous Grey Album or even rapping over self-produced material.
–Jesse Fairfax
It's hard to mark when, exactly, Low End Theory became the most popular club night in Los Angeles, but between the rise of Flying Lotus, the surprise Thom Yorke appearances, and Odd Future's ceremonious debut, the night has taken on a near mythic status. Before this pivot, though, the weekly event was just a cool spot for L.A.'s best artists to pop in and try new stuff (this occasionally still happens, of course). Alfred Darlington, who performs under the alias Daedelus, was a frequent performer at Low End, and in 2008, he came through with a searing set of heavy samples and otherworldly dance music. This collection was luckily memorialized in Live at Low End Theory, and while much of the magic of seeing Daedelus is in actually watching him work his Monome, the effect is still pretty powerful through headphones. We get sped-up DOOM vocals, U.K. rave music, dusty Tropicália, and pulsing percussion spread across 15 tracks. It's a near perfect encapsulation of the Low End mission right at the point in beat music history when the genre was really popping off. Daedelus's Live at Low End Theory is the rare record that freezes a moment in time for us to enjoy forever.
-Will Schube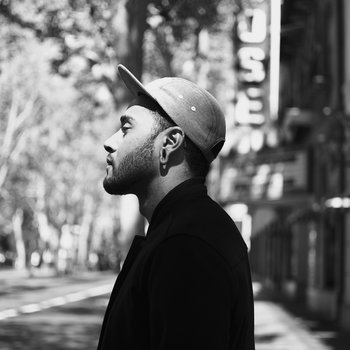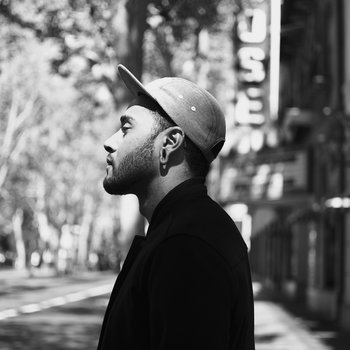 B.Lewis dropped an absolute epic on the beat scene in early 2011 with Science Within Reason, a 30-track journey into all-things Low End Theory. That's a sentiment fellow Bandcamp contributor Blake Gillespie noted upon its release, and it holds true six and a half years later. For those wishing to return to the sounds of Flying Lotus, Gaslamp Killer, Shlohmo—the list goes on—from that very specific time period, Science Within Reason bundles it up into a comprehensive, wonderfully-layered package. Thirty tracks may sound like a lot on paper, but the San Jose-based B.Lewis clearly put his everything into the pacing and transitions. Whether you've heard it already or not, it's time for you to carve out the required hour-plus to dive into the album. Just listen to the explosive "Without My Gun," the video game madness of "Ew, You Nasty," or the stunning and jazzy "A N G E L" if you need more convincing.
-Andrew Martin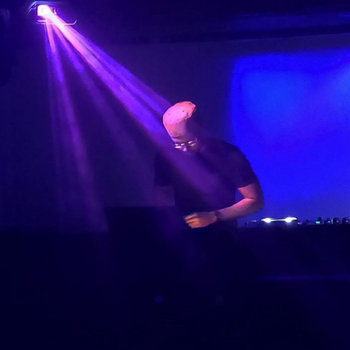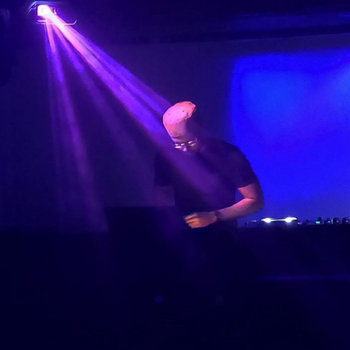 Released in 2014, Sufyvn's 2014 debut was equally influenced by the Los Angeles beat scene and the sound of his native Sudan. With warm synthetic sound, K E R M A bared deep resemblance to Flying Lotus' first two albums—1983 and Los Angeles—emulating those records' pastoral vibe while flexing its own sonic approach. Sampling old Sudanese cassette tapes from the 1950s and '60s, songs "Pot.ash," "Ashrinkall," and "Ownworld" blend sampled and electronic drums, creating kaleidoscopic tracks equally suited for open air and intimate space. Not bad for the best dentist/producer you'll ever meet.
-Marcus J. Moore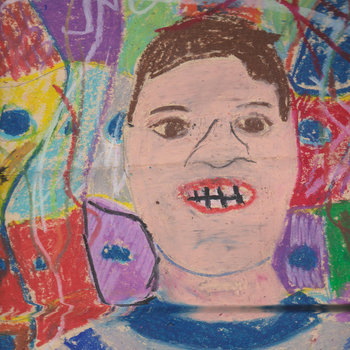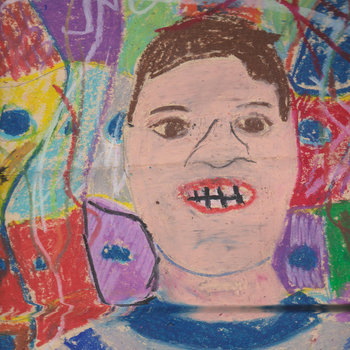 Fifteen years of reclusive beat work—spanning a mammoth three-tape collection—is an intimidating undertaking, but Lil Ugly Mane's Third Side Of Tape is an essential addition to the oeuvre. It reveals the obsessive hermit producer's yin in a state of unbridled experimentation to the yang of Lil Ugly Mane's Memphis horrorcore-influence output found on the Mista Thug Isolation debut. In fact, Third Side Of Tape might be better attributed to Lil Ugly Mane's producer alias, Shawn Kemp. One gets a sense of the alchemy behind the Virginia homebody's lab sessions within the 19 minutes of "Side One-A." He dabbles in industrialized, dystopic sound pieces, lapses into Southern rap mode with a synthesized beat fit for another Raider Klan collab, and tinkers with a jazzy rework of O.C.'s "Times Up." Those with the stamina to make it to the end of "Side Three-B" escape with the understanding that from 1999 to 2012, Lil Ugly Mane created every style of beat from balearic and folktronic, to metal machine and ambient.
-Blake Gillespie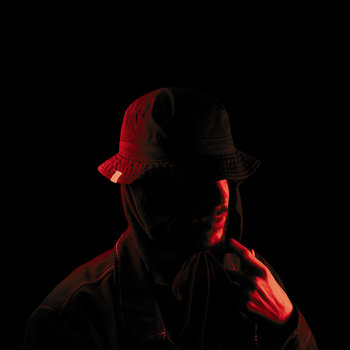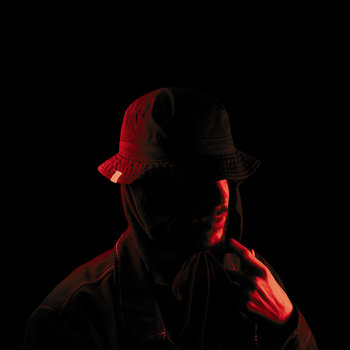 Merch for this release:
Vinyl LP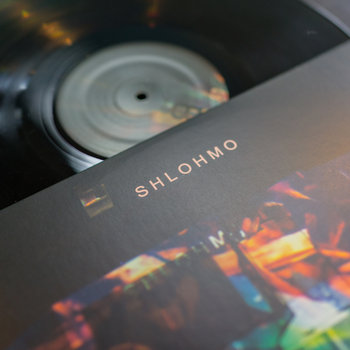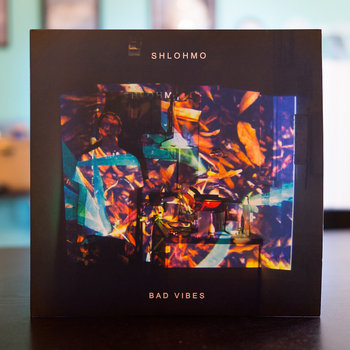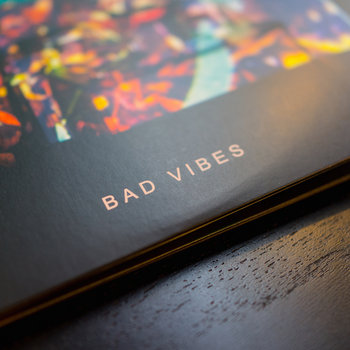 Bad Vibes is the record you play when you're dangerously close to melting down. It's angry, dark, reflective, and beautiful, somehow pulling all these emotions together without losing focus. Though technically an electronic record, Shlohmo piled layers of slide guitar, field recordings, and bass into the mix, making the LP feel especially weighty and resonant. By the album's midway point, on "I Can't See You I'm Dead" and "Trapped in a Burning House," the producer darkens the mood even further, blowing out the synths and guitars to an almost metal-like volume. While Shlohmo employed a similar approach on his follow-up LP, Dark Red, Bad Vibes casts a long shadow on the producer's discography, one he might not be able to escape.
-Marcus J. Moore
Before Yoni Wolf started WHY? and Doseone made it a personal mission to dismantle any and every rapper that crossed his path, they were rapping—if you can call it that—over dusty loops from Odd Nosdam. Together, the trio called themselves cLOUDDEAD, and for a few years they were the most exciting act in left-field hip-hop.
This tape, remastered in 2014, collects the most blunted beats from that era, which were all made, as Nosdam puts it, at mom's house. It's odd hearing these tracks without Dose's doubletime twang or Yoni's nasally yelp, but these instrumentals highlight the underpinning of cLOUDDEAD's best work: namely, Nosdam's skewed take on production.
This is a beattape you'd find in grandad's attic, pushing away years of residue to discover that the old man was really a cool-ass dude. We've always known that about Nosdam, but these instrumentals further solidify his place as one of indie rap's most interesting pioneers.
-Will Schube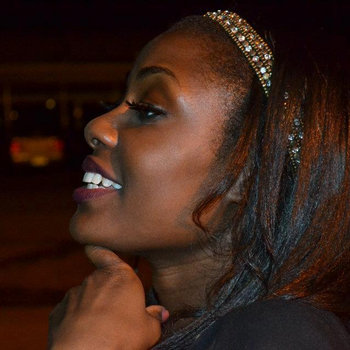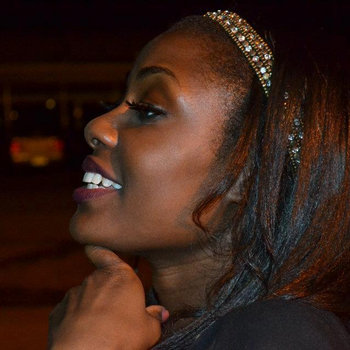 Released in late December 2012, RESET was the first beat tape released by Sammus, who has gone on to become one of indie rap's brightest stars and best lyricists. According to her Bandcamp page, RESET is the result of a period of mourning in which the New York producer lost her music in a hard drive accident. From the haunting electronic bounce of "Luxury" to the scant R&B feel of "Abstract Love," RESET appeals to video game lovers and aspiring lyricists, those who clamor for '90s soul and modern dance. There's something for everybody, and it all blends perfectly.
-Marcus J. Moore