BEST BEAT TAPES
The Best Beat Tapes on Bandcamp: November 2020
By Max Bell · November 30, 2020
November's roundup of the best beat tapes on Bandcamp includes autumn-ready boom-bap; multi-layered and genre-defying beats from a Grammy-winning producer; and instrumentals composed for contemplative soaks in the tub. There's also a project that shuttles from trip-hop to boom-bap, and another from an ever-evolving UK producer pulling from jazz, ambient, and electronic.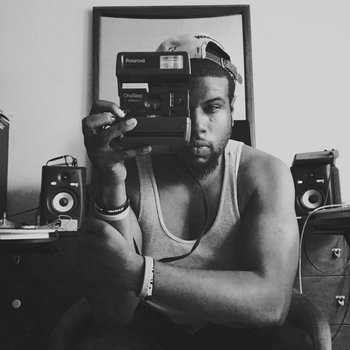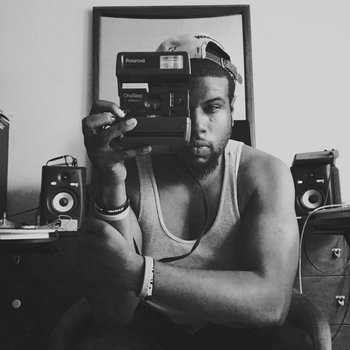 AntMan Wonder co-produced Anderson. Paak's Grammy-winning single "Bubblin." Just listen to the countless layers and shifts in that song and then press play on AntMan's latest solo project, We're all just having fun here: You'll immediately hear the parallels. AntMan has the ability to fuse and juggle seemingly disparate sonic elements into genre-defying beats. Here, "Super Saturday" sounds like a spaced-out Thundercat B-side with trap undertones, the percussion alternately slamming and skittering underneath the ethereal jazz-funk melodies. Antman's dynamic skills reach their apex with "Headband," where distorted gentle keys and percussion give way to a screaming burst of synth-spiked free jazz. From there, "Headband" splits the difference between electronic trap and marching band drumline, drum rolls crashing amidst crushing low end. Somehow, AntMan sticks each sonic leap without any awkward landings. There are also more straightforward affairs like "Mini-Boss" and "Full Boss," which honor the electronic oddities found in vintage video games.
Beat music is infinitely malleable, allowing producers to pull elements from every musical discipline as they traverse the electronic-hip-hop spectrum at the genre's core. Enter Portland-based producer bad snacks, a classically-trained violinist who spent years immersing herself in L.A.'s perennially vibrant beat scene. On projects like April's Neat Tape 2, she fills lush, layered instrumentals with thumping synthesized violin; the sounds of the bedroom studio and the concert hall coming together as one. Bathtub bumps, her latest project, strikes a balance between the relaxing and reflective without ever drifting into lo-fi lullaby territory. "While You Sleep" is serene, but the deceptively simple drum pattern and shimmering synths push the beat well beyond background music. Meanwhile, "Same Water, Different Seas" skews sad and searching, flush with subdued percussion, water-logged atmospherics, languid guitar riffs, and melancholy violin. Such immersive moods provide comfort—but it's the understated tension between calm and conflict that makes bad snacks's music so affecting.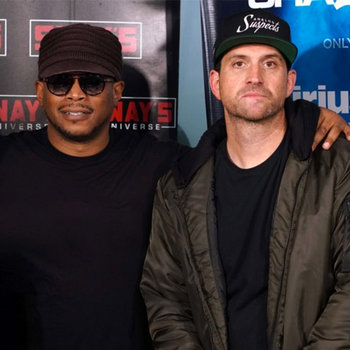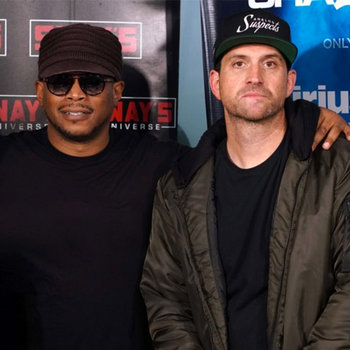 The first volume of DJ Mentos' The Maxell Tapes bumps from the middle of a boom-bap and trip-hop Venn diagram. These were beats for fans of Da Beatminerz and DJ Shadow, DJ Premier and Portishead. The Maxell Tapes Vol. 2 picks up where Vol. 1 left off, further mining and moving around that middle ground for more skull-cracking downtempo beats. On the soulful "Pad Snatchers," Mentos edges closer to boom-bap, the alternately crisp and cavernous drums landing between a crackling sample. "Park Stripes," with its spacey and reverberating instrumentation, leans into trip-hop. "Bell Gems," though, sits firmly in that middle. A dark, jazz-inflected beat with menacing low end, you could hear the late Sean Price over sections just as easily as you could Beth Gibbons. If there is a Vol. 3, it will be fascinating to hear where DJ Mentos takes his sound.
DJ Scratch Nice / Fitz Ambro$e
Scratch Joints
Crafting a cohesive tape is generally tricky for one producer. On Scratch Joints, DJ Scratch Nice and Fitz Ambro$e's synergy yields 12 different but sonically-unified beats. These are downtempo, after-hours instrumentals tied by their use of cavernous percussion and deep bass lines. Some beats that sound sensual (e.g., the quiet storm R&B of "Blue Side"), while others seem almost sinister (like the eerie, rain-soaked thump of "Still Creepin"). The nearly pastoral "Fly Boi Dairy" doesn't seem like it should work alongside the smacking and atmospheric neo-soul of "Lifetime," but it does. Every song on Scratch Joints echoes from the same neon-lit world of the album cover. DJ Scratch Nice and Fitz Ambro$e have delivered a cohesive project that never sounds redundant or dull. Ideally, they'll work together more often.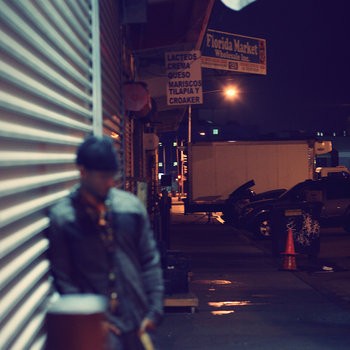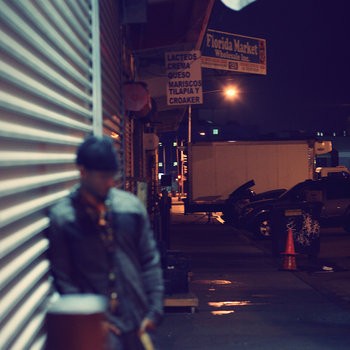 Wth so much of this year spent isolated indoors, it's been difficult to appreciate the seasons. Drew Dave's Coolin' is a "soundtrack for the fall season," music for crisp, cold air, and falling leaves. For Dave, fall sounds like smacking yet warm boom-bap, deftly chopped and swinging beats with emotive samples and drums that hit like stiff winds. On "BlackBroadway," Dave arranges several stirring piano runs around cracking percussion. "Joanin'&Biddin'" is a masterclass in freaking vocals, as Dave winds several soulful vocal samples around forceful kicks. You can hear the album's core intent with "(It's)Fall4U," a piano-driven beat with knocking percussion that captures the reflectiveness that comes as another year ends. Coolin should be in rotation for many seasons and much better falls to come.
Merch for this release:
Cassette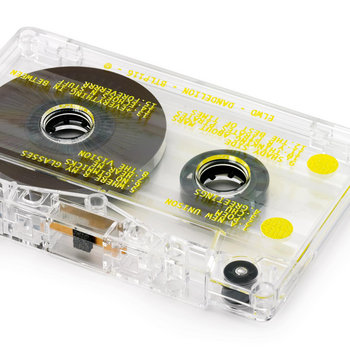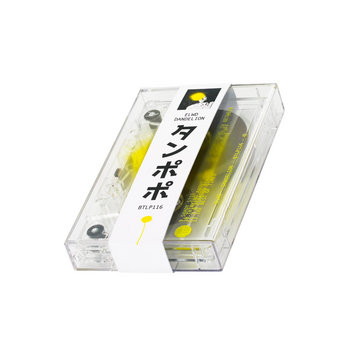 No two ELWD projects sound the same. The UK producer has spent his career expanding his sound, moving from blissful broken beat (2015's Tropic) to the softer, more meditative instrumentals that sampled organic instrumentation on COLLECTABLES. November's DANDELION is another step in a new direction, an amalgamation of muted, sometimes banging beats that pull from hip-hop, ambient, electronic, and jazz. Some, like "No Gimmicks" and "Greetings," are peak rooftop lounge beats, where polished chords and smooth jazz glide over forceful, yet straightforward, drums. "Shady Side" ventures into trip-hop territory, the ambient elements complemented by hard-hitting boom-bap. "Poem," on the other hand, is almost pure jazz-rap fusion. The booming kicks and snares crash as a soft, saloon piano twinkles and a saxophone wails somewhere in the bottom of the mix. The best ELWD project to date, DANDELION is also the most emblematic of his career, each beat departing from all that he's made before.