BEST BEAT TAPES
The Best Beat Tapes on Bandcamp: November 2019
By Max Bell · November 25, 2019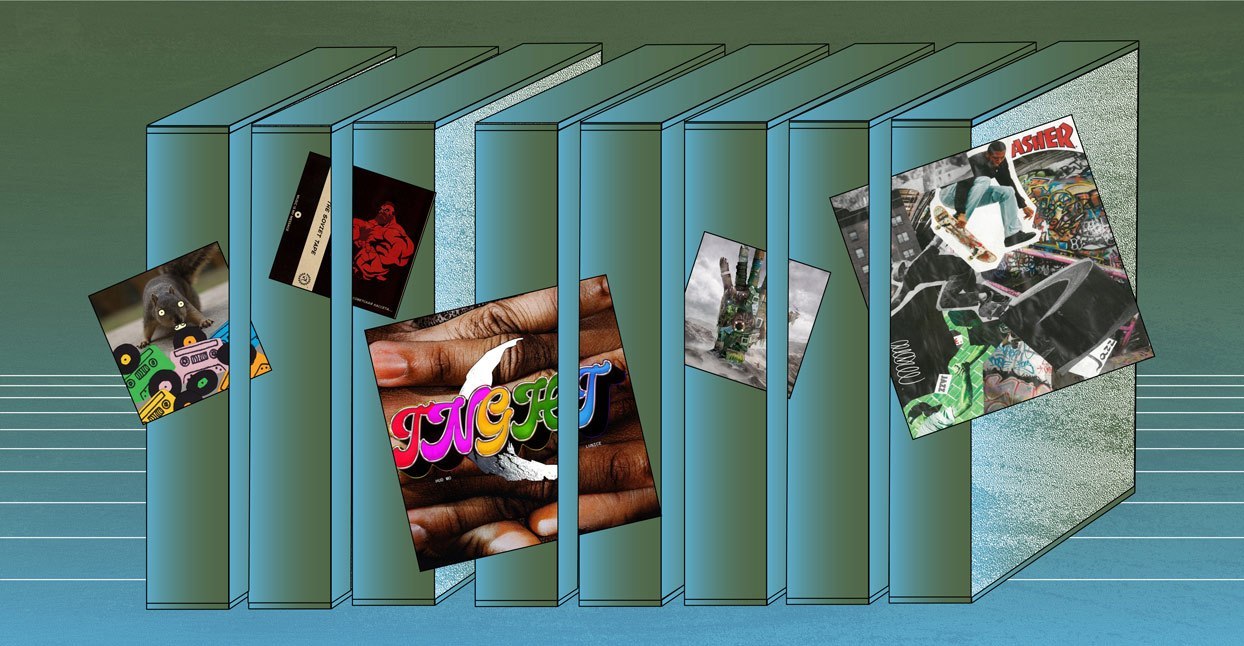 November's Best Beat Tapes column features beat tapes that reverently rework long-established styles and others that push far into uncharted sonic territory. Below you'll find deft scratching over diverse production from a master turntablist, traditionalist boom-bap that evokes the '90s NY skate scene, a genre-expanding record from a duo who created the best trap record of the 2010s, a project full of samples from Russia, and beats for squirrels. (Yes, squirrels.)
---
Merch for this release:
2 x Vinyl LP
In 1973, Kool Herc used turntables to create rap's foundational breakbeats, birthing a whole new genre in the process. By the '90s, DJs around the world elevated turntablism to a singular art: they juggled beats at seemingly inhuman speeds, developed a lexicon ("crab," "flare") and even a form of musical notation for the alien sounds they could scratch on demand. Groups/crews of DJs like The X-Ecutioners and Invisibl Skratch Piklz became internationally renowned. D-Styles belongs to the latter; he released his solo debut, Phantazmagorea, in 2002 and spent 2006 to 2018 as a resident at Low End Theory, the mecca of the L.A. beat scene.
Recorded over the course of the 2010s, D-Styles's Noises in the Right Order is a record that only could've been made by a studied technician, someone who witnessed the rise of rap and the genre-defying music that emanated from the LA beat scene. Breakbeats are freaked, interrupted, and slowed at every turn. Listening to D-Styles scratch is like listening to your favorite saxophonist: the solos are astounding, but so are the myriad of ways he works within and around the beat.
"Death By 1000 Papercuts" is one portentous knock after another, with D-Styles slicing samples so deftly and decisively, it's like he's dual-wielding Hattori Hanzō swords. "For Lack of a Better Word" is the kind of woozy and haunting, floating-in-a-barbiturate haze trip-hop made for Beth Gibbons's smoky croons. The scratches are as subtle and brilliantly placed as they were on Dummy. "The Whistles Tho" is short but powerful, as D-Styles' cuts turn a breakbeat almost mantric. It would've wrecked the system and the audience at Low End Theory. On "Active Crime Scene," he uses news clips to present a narrative of LA gang life and pairs vintage drums of Egyptian Lover stock with the spacey warble that verges into dubstep territory. It's a track from a longtime Angeleno that reaches across decades and sounds fresh today. Actually, scratch that—it will be fresh forever.
---
One of the most rewarding trends in instrumental hip-hop during the 2010s has been the use of live instrumentation. Sampling records is an undying and ever-evolving art, but an increasing number of producers choose to create melodies and drums they later digitally program. Disco Vietnam's House Rabbi Vol. 5 is a premier example of the latter approach: these are subdued yet banging beats that feel as much recorded live as they do looped from weathered vinyl. "McConaughey" has the halting rhythm that Dilla made indelible, but Vietnam is behind the drumset; the snare cracks like ice and the keys sound at once cold and inviting, the aural equivalent of walking through the snow toward your favorite pub. The bluesy soul loop on "Bonus Sushi" is dusty and warm, like it's emanating from old Victrola speakers. Beneath it, Vietnam deftly layers twinkling keys and muted, thumping drums. Elsewhere, "For(get) Her" revolves around a deep groove of somber soul that Vietnam then interrupts with squiggling shots of laser-like synths. You can almost hear him trying to wipe the memory of an ex from his mind before he brings in the sample of Jay-Z singing a Carl Thomas hit. This current of wistfulness runs through House Rabbi Vol. 5, but it never approaches melodrama, leaving us with a set of contemplative, supremely-chilled bangers.
---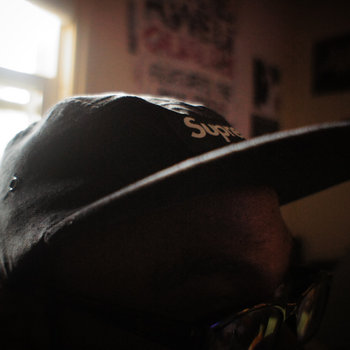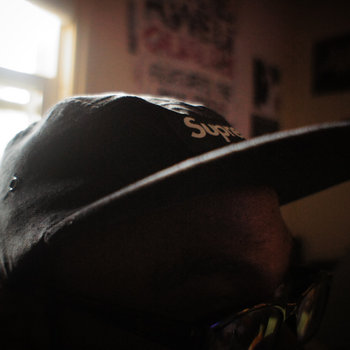 Merch for this release:
T-Shirt/Apparel, Cassette
There's a long tradition of producers restricting themselves to records made in a single region: Madlib set the bar with projects like Beat Konducta in India and Beat Konducta in Africa, while Alchemist mined crates in the USSR for 2012's Russian Roulette. The latest descendant of this lineage is DJ Manipulator, who relies on Russian music samples for his newly-arrived The Soviet Tape. He and Alchemist may have been working with similar source material, but the two records are hardly carbon copies; whereas Russian Roulette was more or less a one-off, The Soviet Tape pushes the limits of the punishing, drum-heavy style that's come to define the Massachusetts producer's discography. On the title track, Manipulator turns what sounds like Russian folk music into something sinister and almost psychedelic over thundering kicks and snares that slice like a shashka. "Ivan Drago" finds him pairing crisp, clattering percussion with alternately celestial and funky synths, and "Transylvania" would be the score to Dracula if its titular character were a trap producer who needed crushing drums and skittering hi-hats to live. This is global-inspired sampling done right.
---
At his home studio, Evidence often opens his doors. Literally. When he does, squirrels wander in. He says they're drawn to the drums. You can watch them show up in a video where Evidence discusses his last beat tape, 2013's Green Tape Instrumentals. Such is the titular impetus for his new beat tape, Squirrel Tape Instrumentals Vol. 1. The title suggests music that might be whimsical, but many of the beats are the opposite. The loops are brooding, the plinking piano keys almost haunted; drums pound as though sampled from Paul Bunyan's footsteps.  On "Trunk Rattle," Evidence lays a twinkling music box melody over drums that sound like someone dropped a desk. With the occasional flick of a match, it could be the soundtrack to midnight arson. "Soviet" is rain-soaked, boom-bap noir. It's sinister, peak Weatherman—Evidence's nickname for himself—music. "Water Torture" is the kind of beat I wish RZA made these days instead of masquerading as a spiritual guru to slang tea and collect a check. This is grimy, flooded-basement music that begs for a verse from Meth or Ghost. If squirrels do love drums, "Water Torture" and the rest of these beats will bring them to Evidence's studio door in droves.
---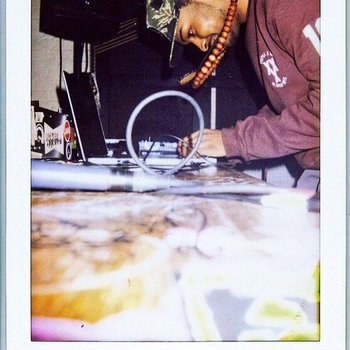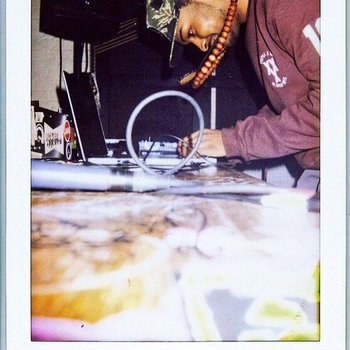 Merch for this release:
Cassette, , T-Shirt/Apparel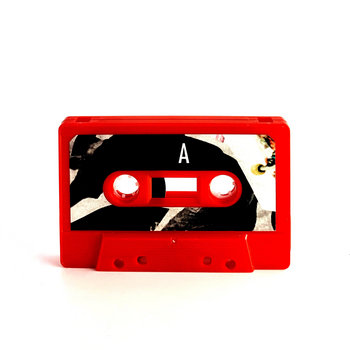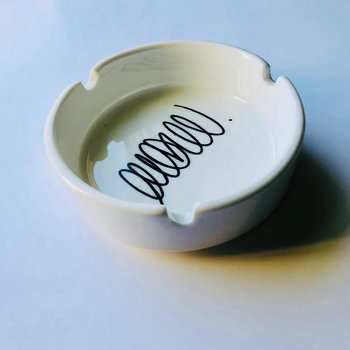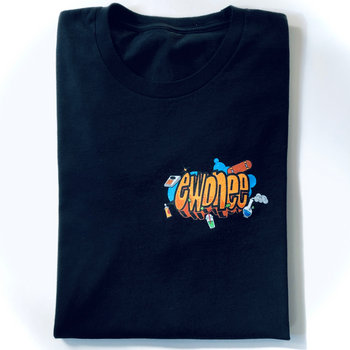 Ewonee is very clearly from New York; he makes boom-bap that would do Da Beatminerz proud: loops of jazz and soul crackling in perfect rhythm with sub-shaking drums. His latest regionally reverent project, Fakie Flip, was inspired by the '90s NYC skate scene immortalized in videos like Zoo York's Mix Tape; it's a callback to the days when kids ollied over trash cans in Washington Square Park and busted tre flips on the slanted brick of the Brooklyn Banks, all to the sounds of guests from the Stretch & Bobbito show. Some beats bump to rigid drum patterns ("Motif"), while others, like the mellow and murky "IWISH," move to the dragging, half-drunk rhythms, Ewonee's kicks and snares hitting with the force of four wheels landing on concrete. There are quasi-Blaxploitation cuts ("Afterlife"), beats backed by muted jazz (see the almost mumbling upright bass on "Iphonebeats"), and organic live arrangements ("Yieldcurve"). Fake Flip perfectly captures an era filmed through a fish-eye lens, making it an essential for nostalgic beat-heads.
---
Merch for this release:
Vinyl LP
If you set foot inside a nightclub at any point in 2012, you probably heard at least one cut from TNGHT's eponymous EP before the night was through. At that point in time, trap—the electronic-rap hybrid that fuses the bombastic and menacing low end of early Atlanta trap and Chicago drill with speaker-devastating strains of electronic music—hadn't crossed over. The neon-clad bros who co-opted dubstep were shotgunning Natty Ices on a vomit-logged couch somewhere else; your aunt and her coworkers in HR hadn't yet uploaded a "Harlem Shake" video to Facebook. TNGHT's iteration of trap, then, was instrumental music for people who listened to Digital Mystikz and Waka Flocka, Night Slugs releases and Chief Keef. One year later, at the peak of their popularity (their song "R U Ready" was famously sampled on Kanye West's Yeezus track "Blood on the Leaves"), the duo went on an indefinite hiatus.
Six years later, TNGHT are back with II. It is a brilliant record that's, well, everything and nothing like the duo's debut. These are still beats rooted in hip-hop and electronic music, built to shatter glass and crush concrete. A trap record, though, it is not—the drops are still there, but the unpredictable arrangements in which they're framed makes instant gratification hard to come by. Opener "Serpent" begins with a rapid drum that sounds like Bruce Lee kicking in a front door while wearing steel-toed boots. Then, steel pans ping and ricochet around gargantuan bass bombs, leaving clanging percussion and hi-hat shrapnel in its wake. There are other innovative beats that warrant purple prose, but "Dollaz" is the clear standout; It's about as close as TNGHT comes to the sound of their first EP, built around a chest-caving, quasi-industrial beat riddled with chops and loops. Needless to say, these songs were well worth the wait.