BEST BEAT TAPES
The Best Beat Tapes on Bandcamp
By Max Bell · May 31, 2018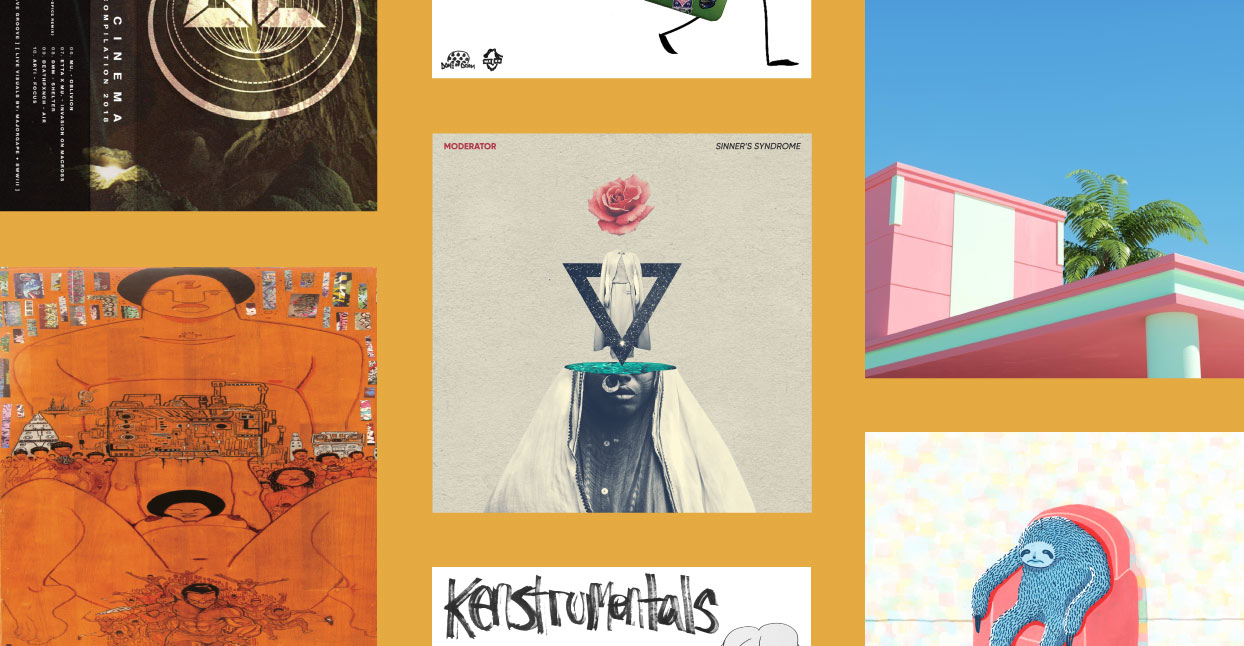 Ideally, this column is diverse and inclusive in every way. That said, your humble columnist is from L.A. So it's with little shame and much pride that I selected three releases from Cali-based artists, all of whom put a distinctive spin on the sounds emanating from the city's perennially talented beat scene. The other tapes come from producers working in locales as disparate as Wisconsin and Germany. You'll find everything from breezy boom bap to noir-y trip-hop and deftly chopped R&B. Ideally, many beats will align with your tastes, and many more will expand them.
Merch for this release:
Cassette, Compact Disc (CD)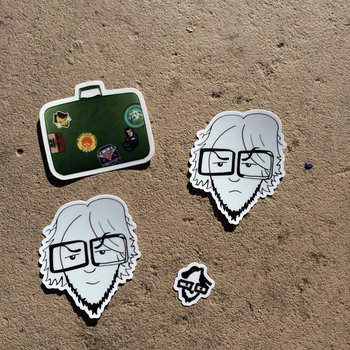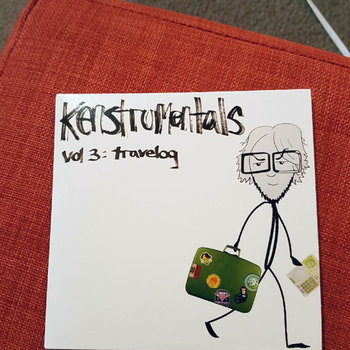 Kenny Segal's collaborative bona fides are unimpeachable. In the mid-'00s, he produced for countless rappers affiliated with Project Blowed, the celebrated Los Angeles open mic night and eventual rap crew/label. Since then, he's supplied instrumentals to a coterie of forward-thinking and critically acclaimed independent rappers including Busdriver ("Worlds to Run"), Open Mike Eagle ("No Selling"), and Milo (so the flies don't come). You can hear some of these beats (sans vocals) and dozens of otherwise unreleased Segal beats via his Kenstrumentals projects. The latest installment, Kenstrumentals Vol. 3: Travelog, is both the best of the trilogy and Segal's greatest solo record yet.
While each beat on Kenstrumentals Vol. 3 is markedly different, they're unified by the aesthetic Segal's honed in recent years. An amalgam of live instrumentation (sampled and otherwise), concussive and unquantized drums, and analog noise (e.g., tape hiss), Segal's sound is simultaneously contemporary and nostalgic. He's modernized rap production's foundational formula without losing the soul and grit therein. The instrumentation (acoustic and analog) and off-kilter drums also lend each beat an improvised, near-live sound. At times, it's as though you're listening to Segal create the songs in one take.
Warm, downtempo opener "sign of the times" incorporates all of the above, and tracks like "no selling [dub]" and "buddhas on buddhas on buddhas" present new permutations. On the latter, Segal weaves two different vocal samples into an infectious melody. Underneath these samples, he layers thundering, metallic percussion that sounds like he's got the entire cast of STOMP in the studio. Rarely does rap production rooted in organic sounds knock this hard.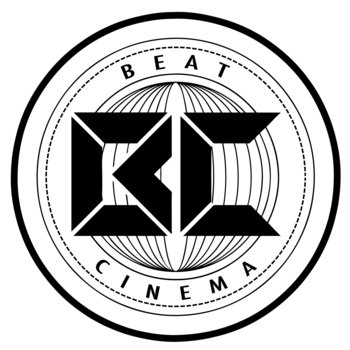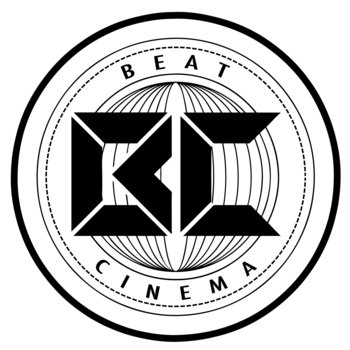 In the February edition of this column, I mentioned Beat Cinema, the weekly club night for beat scene devotees housed inside Tokyo Beat, a small karaoke bar in L.A.'s downtown neighborhood of Little Tokyo. Sadly, Beat Cinema's residency is now on indefinite hiatus. Following noise complaints from a nearby computer gaming arcade (you read that correctly), Tokyo Beat must obtain a live music permit before the collective of DJs/producers can return. In the interim, you can approximate what it feels like to attend by listening to Beat Cinema Resident Compilation.
Released via the club's label, BCRC features tracks from 10 Beat Cinema residents. As such, it showcases the depth of talent and the inexhaustible range of sounds and genres you were likely to hear each week at Tokyo Beat. The compilation opens with wave Groove's "Aerodynamic." A lush arrangement of shimmering synths and crisp drums, "Aerodynamic" is a prime example of wave Groove's blend of the electronic and alternative R&B. As is the case throughout, the tape then takes an abrupt turn. Coby's "Womp" is a punishing barrage of percussion, no doubt deployed using one of the many samplers he brings on stage. Alternately, Jerms's "Nobody But Me" inspires nearly three minutes of head-nodding, the track's soul-stirring sample looped, chopped, and distorted to continuously affecting ends.
To draw tenuous connections between any of these songs would be a disservice to their singularity. Thus, I'll end by saying that I hope Beat Cinema returns to Little Tokyo sooner rather than later.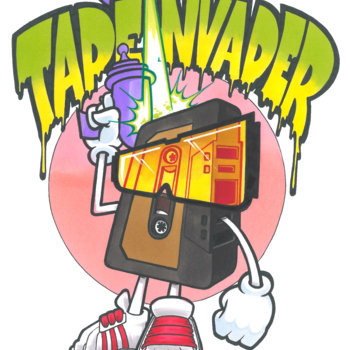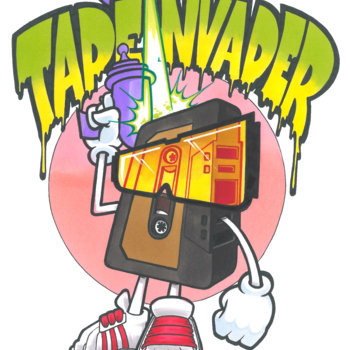 Merch for this release:
Cassette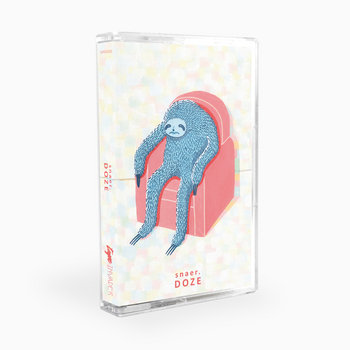 Sloths sleep up to 20 hours a day. When awake, they hardly move. In a time when incessantly working can be a sign of both poverty and professional success—sadly, they're not mutually exclusive—it's important to imitate the sloth once in a while. If you'd like to listen to music while you rest up, look no further than Snaer.'s Doze.
Collectively, the tracks on Doze are capital-M Mellow. Unified by soft piano keys, breezy guitars, and downtempo percussion, they drift in and out of one another seamlessly. The smooth guitar riff on "Hangin'" is stripped to sparse plucking on the following track, "Big Bud," and both share the same crunchy kicks and snares. Elsewhere, as on "Malibu.Vibes" and "Blazer," the drums purposefully drag a step behind the melody. It's a sluggishness that's meant to evoke the feeling of ambling along the beach before easing into a hammock. Find your beach, and play Doze in your headphones all summer long.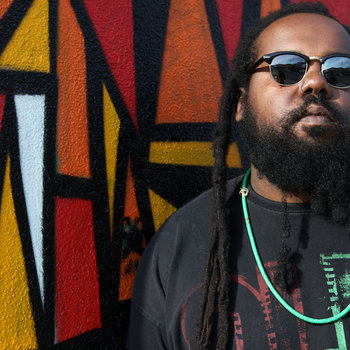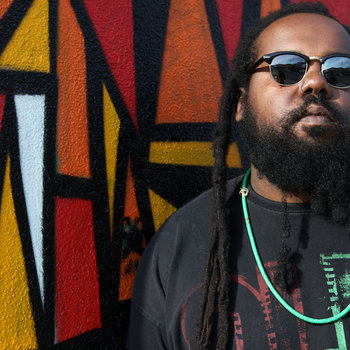 Merch for this release:
Vinyl LP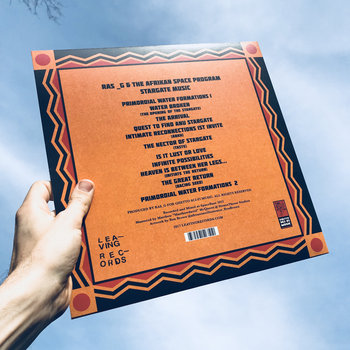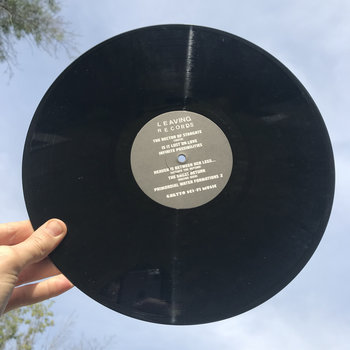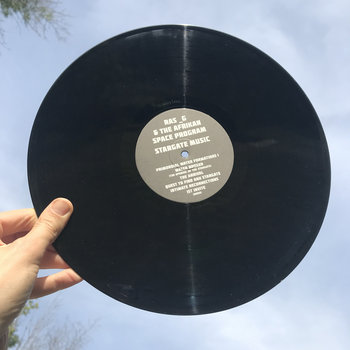 One of the beat scene's revered elder statesman, Ras G redefines the parameters of futuristic beat music with each release. Since his salad days at Sketchbook and Low End Theory, the Leimert Park resident has used the cosmic threads of artists like Sun Ra and Parliament/Funkadelic to fashion a parallel sonic universe, one where hip-hop, dub/reggae, electronic, funk, and more ricochet and fracture like meteoroids. He scores the collisions with sub-shattering low-end.
Stargate Music—another in a long line of astrally-inclined titles (e.g., Space Base is the Place)—is, according to Ras G, dedicated "to the vagina," the "Stargate." The unsubtle track titles chart the journey from birth to finding, tasting, entering, and appreciating the divine bliss of "Anu Stargate." Freudian, heteronormative, and other implications aside, the beats on Stargate Music are an excellent expansion of Ras G's sound. Throughout, he finds new ways to wed the terrestrial and the human with his cosmic transmissions. "The Arrival," for instance, is built around driving claps, a breathy chant, and the metallic rattle of a tambourine. Ras G then weaves in layers of spaced-out atmospherics, woozy low-end, and a smattering of laser-like synths. Like all of his oeuvre, Stargate Music makes you wonder whether Ras G is searching for the future or already living there.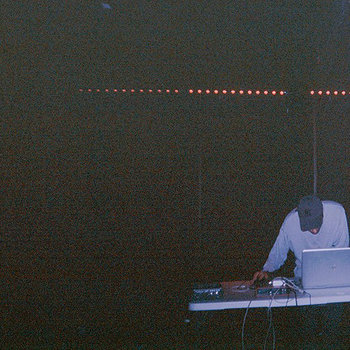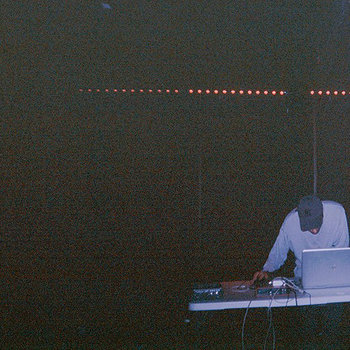 Foisey is one of my favorite rising producers. A member of Mutant Academy—a crew/label based in Richmond, VA that includes Atlantan beatsmith Tuamie and rap duo Fly Anakin & Koncept Jack$on—the Connecticut-based producer has released music on Bandcamp since 2012. A veritable technician, he chops samples without sacrificing rhythm. Often, the chops create melody and percussion, hitting between and on top of drums. My recommended point of entry is 2017's Byrds, which is one of the best releases on House Shoes' Street Corner Music label and worth your time if only to hear "Latch," Foisey's somber reimagining of the multi-platinum house-pop hit. Since you're here, though, you might start with spirit_whops.
A double beat tape divided into "Feminine" and "Masculine" editions, spirit_whops showcases Foisey's versatility. The former is a softer, more sensuous affair. On the standouts, Foisey chops R&B samples into sexy, chord-heavy slow jams. If your partner owns an SP, you may need to add "JstYou." and "GuiltyPleasures." to your horizontal mambo playlist. I'm not sure what qualifies the "Masculine" edition as inherently male (or vice versa), but I know that "SelfReliant." is a brilliant example of how percussion should complement a sample. Moreover, it's an excellent demonstration of sampling economy. Each time the seraphic vocal sample echoes and nearly fades away, Foisey brings it back in, sometimes in its entirety, sometimes in snippets. He makes it sound truncated and uninterrupted—omnipresent. Here and elsewhere, he demonstrates the power of creating a world with a few seconds of sound.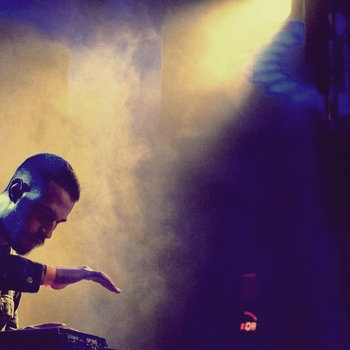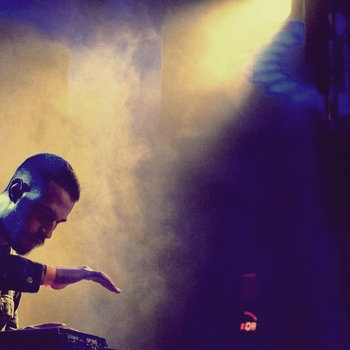 Merch for this release:
Vinyl LP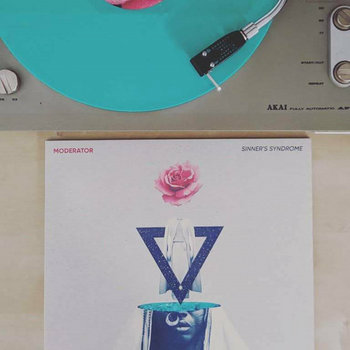 Moderator's Sinner's Syndrome pulls from so many genres that it renders categorization irrelevant. At times, it sounds like Moderator's scoring a hip-hop noir, the reverberating guitars and the growl of the muted horns he employs backed by cavernous drums (e.g., "Burning Bridges"). Elsewhere, Moderator brings in dub's rumbling low-end and twinkling keys that sound like they were plinked on a saloon piano in a spaghetti western. Cinematic is a cheap and overused adjective, but Sinner's Syndrome creates a world so vivid that no other word will suffice. For me, this album sits somewhere between a beat tape and a reverent trip-hop record. It's the jazzier parts of the Twin Peaks soundtrack (i.e., "The Bookhouse Boys" and "Dance of the Dream Man") reimagined by someone who clearly holds Portishead's catalog and Adrian Younge's work on Twelve Reasons to Die in equal esteem. Listen to it en route to your local diner. I hope the coffee's damn good.
Engelwood's Boardwalk Bumps pairs well with Snaer.'s Doze (see above). Though I doubt they have beaches in Madison, Wisconsin, Engelwood transports us to ocean-adjacent walkways for just over 30 minutes. The sound of waves washing the shoreline ("Boardwalk"), the incessant downpour of a thunderstorm ("Tropical Storm"), tinkling chimes blown by offshore winds ("La Fonda"), the cawing of seagulls ("Boardwalk" again)—Engelwood employs them all, both incorporating them into his beats and burying them at the bottom of the mix. But it's more than marine layers. Engelwood melds piano-driven cocktail jazz with percussion indebted to '90s boom bap and trap alike. Each pairing is perfectly calibrated, not one drum or snare add odds with the smooth melodies. Play Boardwalk Bumps when you long for warm, languorous summer afternoons.