BEST BEAT TAPES
The Best Beat Tapes on Bandcamp: March 2018
By Max Bell · April 12, 2018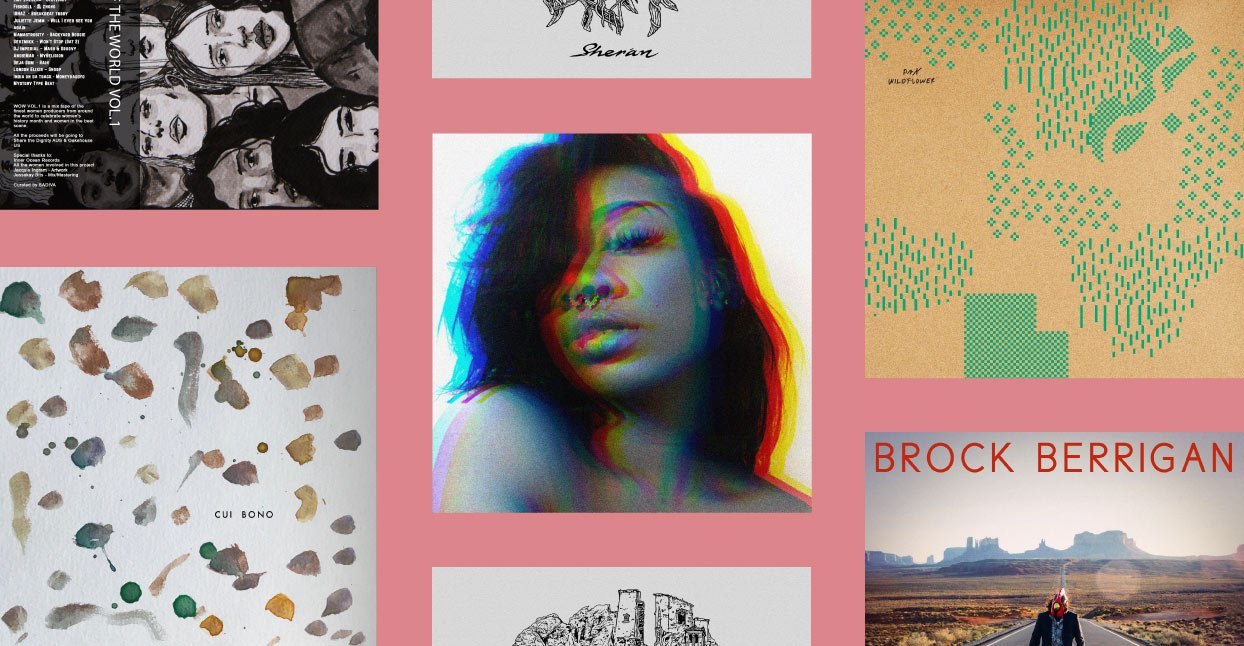 If you missed the first edition of this column, part of my aim here is to expand the definition of "beat tape," which has been loose since its inception. (Whether or not there is a true beginning for beat tapes is another discussion entirely.) With that in mind, this edition features tapes that challenge staid, preconceived notions of beat-centric music. Below you'll find everything from funky, synth-backed grooves to grim and cinematic dirges. Open your head and nod it accordingly.
Merch for this release:
Compact Disc (CD), Vinyl LP, Cassette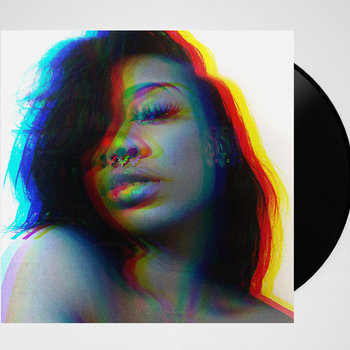 The reasons for pessimism, cynicism, and their attendant apathy are endless. Even when you ignore your newsfeed, you know there's a torrent of horrendous notifications awaiting your return. It takes considerable fortitude to celebrate anything these days but, as its title suggests, Toronto producer Elaquent's Celebrate Life! EP is an exuberant reminder of the simple beauty of existence. A departure from the muted, often-soulful suites on 2016's critically-acclaimed Worst Case Scenario, Celebrate Life! glows from beginning to end. Bolstered by knocking percussion, the titular opener rides a shimmering synth groove that nods to L.A. funk-resurrector Dâm-Funk. On the Dibiase-assisted "Something Classic," rollicking piano keys glint next to crisp snares. The six-track project ends with "São Paulo," which weds samba rhythms, synth chords, and strings of laser-like blips. Like the rest of the tape, it's an excellent and inventive fusion of seemingly disparate sounds. It is, indeed, something to celebrate.
Steel Tipped Dove
Cui Bono
Merch for this release:

Despite working a full-time corporate gig, Brooklyn's Steel Tipped Dove has released over 30 projects since 2013, and landed beats on albums by rappers like Kool A.D. and Armand Hammer. His latest offering, Cui Bono, like his previous efforts, doesn't suffer from the woes that can plague prolific artists—namely, repetition. Instead, it is another markedly varied offering. "I think we know," which is built around a loop of soft and ominous strings and sparse, pulsing low-end, sounds like it could score an epic film set in feudal Japan. "Seems like grew," on the other hand, is a barrage of sound, beginning with a lugubrious, fuzzy thump before launching into frenetic, coruscating synths.
The sometimes jarring sequencing of Dove's beats feels purposeful, as though he's trying to mirror the chaos of our increasingly fractured minds. As for his other aim, see the Latinate album title. Usually accompanied by a question mark, the phrase translates as, "To whom it benefits?" As such, Cui Bono can seem like a somber meditation on the U.S.'s fraught political climate. For evidence, see album opener "thats weird like three," which features a vocal clip that calls for ousting shortsighted and senescent Supreme Court justices. If you'd rather read subtitles while watching CNN, let Cui Bono score your daily dose of madness.
Merch for this release:
Cassette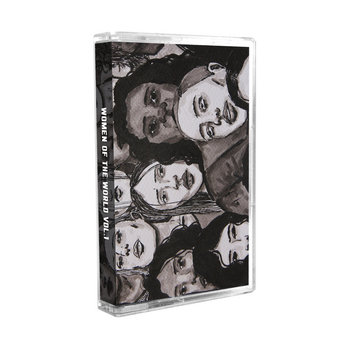 There is a depressing shortage of articles spotlighting women who create beats. The void is so glaring that in January, Billboard published an article titled "Where Are All the Female Music Producers?" in honor of Women's History Month. Inner Ocean Records has taken a step towards rectifying this imbalance. Curated by Australian producer Sadiva (see opener "DB FLYP"), Women of the World is a 29-track compilation highlighting the work of women producers. The length of the compilation allows listeners to see the depth of skill and breadth of styles that have gone ignored for too long. The warm, looped soul of Jillesque's "Mad Boy," for instance, sits alongside the jazzy boom-bap of Sarah, The !llstrumentalist's "Gravity 83" and baechulgi's lush and poignant "acceptance." Describing all 29 tracks would be a disservice to the women here, each of whom who proves that head-nodding beats know no gender, and that they deserve the same coverage as their male counterparts. If you need to know more, know that first round of cassettes have sold out. Get yours before the second round is gone.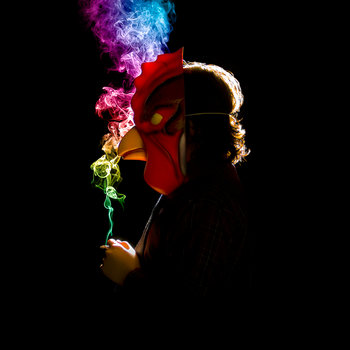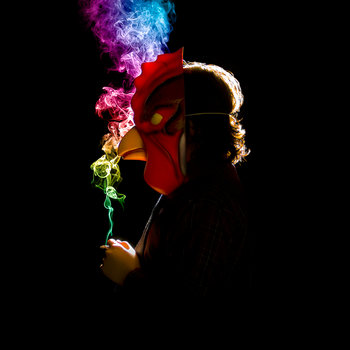 Merch for this release:
Vinyl LP
If you've searched for beat tapes on this website any time since 2011, you've likely come across the rooster-masked Brock Berrigan. On most covers, he looks like Foghorn Leghorn dressed as a penniless and besotted private eye—Marlowe, with an MPC and a furry fetish. Who am I to argue? Since 2011 Beat Tape, Berrigan has steadily refined his style, which is booming, cinematic, and soulful. Layers of warm, crackling samples swirl around drums that hit like baseball bats to the gut. His latest album, The Narrows, doubles down on that aesthetic. There are quieter songs, like the piano-driven "License to Chill," but the best turn the speakeasy on its ear. When you hear "Off the Grid" or "Lake Powell," it feels like Baz Luhrmann has rendered the motionless black-and-white text of a favorite Chandler novel in a montage of stunning color. My listening advice is the same as Berrigan's: grab a glass (neat, on the rocks, or however you like it), sit back, and soak it in.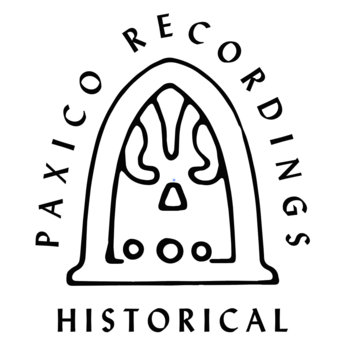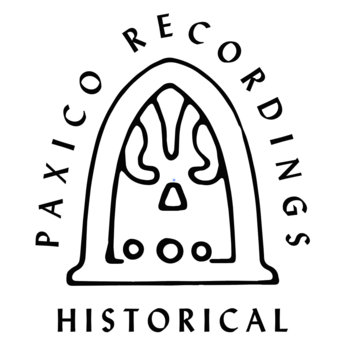 Merch for this release:
Vinyl LP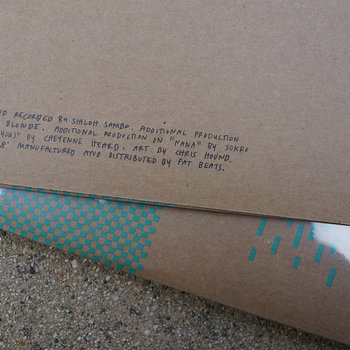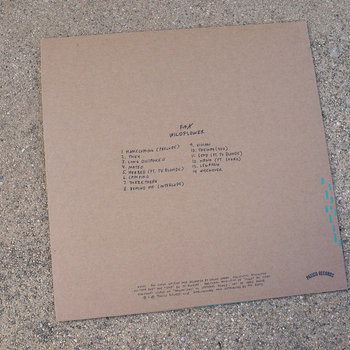 Gorgeous. Sometimes, no other word will do. Pax's Wildflower is gorgeous. A lush and melodic record characterized by soft, reverberating guitars, warm and ethereal atmospherics, nature sounds (e.g., waves washing the shore), and organic percussion, it straddles the divide between beat record and something that defies categorization. Often, the sounds coalesce in ways that evoke the natural world, creating the sensation of hiking through the woods, or stumbling upon an unpopulated beach. Occasionally, Pax's work seems slightly indebted to Teebs, whose suites merge poignant textures and melodies with dynamic downtempo beats. Maybe that influence comes through in the jangling percussion or the chirping of birds. Still, more often than not, Pax's sound is unique and boundary-pushing. "Vivian," for instance, begins with layered guitar loops and then quickly transitions to a sweeping, uptempo riff backed by drum rolls that hew closer to pop-rock. Halfway through "Vivian," Pax deconstructs the first part into a somber, clipping beat. Somehow, the shifts feel natural. Like he does on the rest of the album, Pax manages transitions between one beautiful sound and another with remarkable dexterity.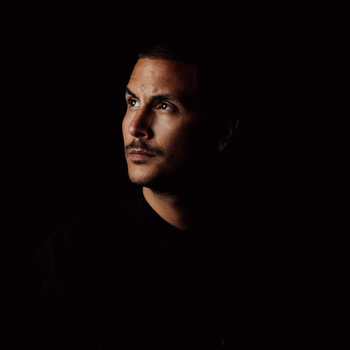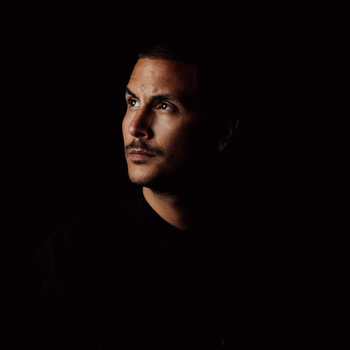 Merch for this release:
Vinyl LP, T-Shirt/Apparel, Bag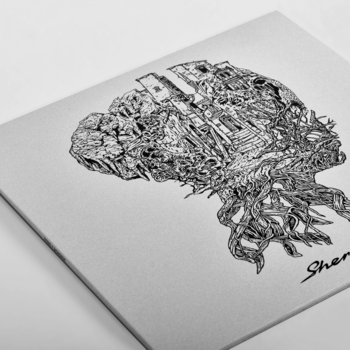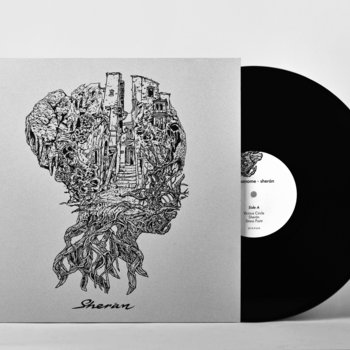 Reclusion is an artistic necessity. Mononome knows. Since his 2016 collaborative EP with Kill Emil, From Hazy Days to Clear Skies, the Greece-based producer has been relatively quiet. His latest release, Sherán, was worth the wait. If Hazy Days was a continuation of his previous work—maximalist boom-bap with cavernous drums echoing beneath layers of overlapping and synergistic samples—Sherán is a screeching left turn. Here, Mononome has stripped away the excess and narrowed his focus. The album is as penetrating as it is complex, as Mononome deftly uses the space between his plangent drums to inform several arresting and solemn melodies. After the foreboding, dirge-like strings on album opener "Vicious Circle," the melancholic yet thundering title track sets the tone for the rest of the album. By the time we get the alternately poignant and punishing "Call You My Own," which sits somewhere between Bonobo and Forest Swords, it's clear that Mononome has realized an entirely new sound for himself. His propensity for dynamic, off-kilter percussion remains, but he's found a way to translate that into compositions that split the difference between a beat and a film score.
-Max Bell